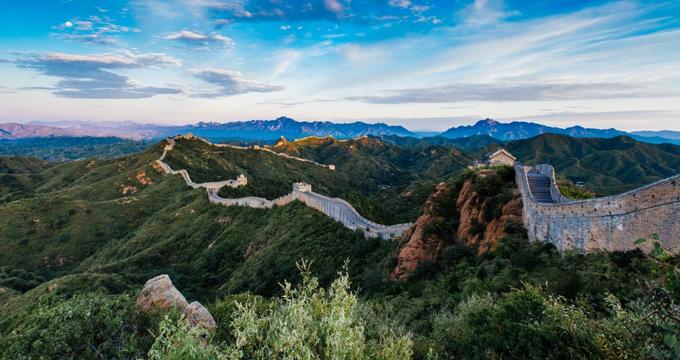 25 Best Things to Do in Asia

As the world's largest continent, it's no surprise that Asia is teeming with activities, attractions, and some of the planet's most legendary sites.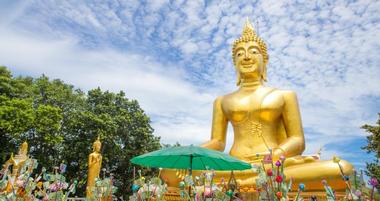 25 Best Things to Do in Thailand
Known for its world-class beaches, awe-inspiring architecture, and natural beauty, Thailand is a must-see destination.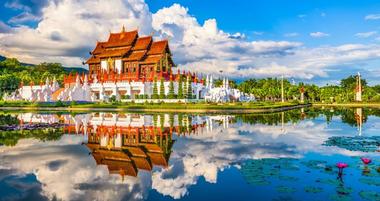 25 Best Places to Visit in Asia
Asia is the largest and most populous continent on Earth and has plenty to offer travelers.
Asia Vacation Ideas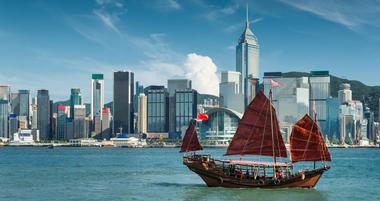 25 Best Things to Do in Hong Kong
Ask anyone who's been to Hong Kong and they'll likely tell you that there's no city quite as fast paced as this one.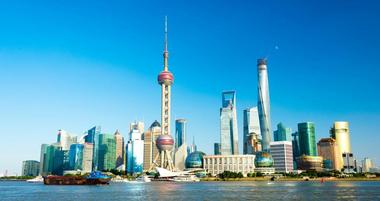 25 Best Things to Do in Shanghai
One of the most populous cities in the world, Shanghai is a transport hub and financial center with the world's busiest container port.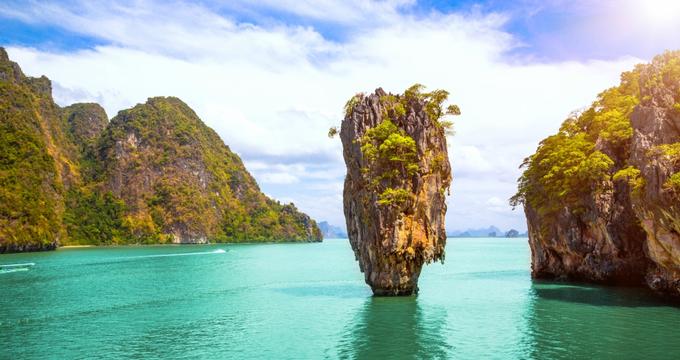 25 Best Things to Do in Phuket, Thailand
Phuket is a beautiful collection of islands off mainland Thailand and is a vacation destination filled with stunning views, historical sites, and fun attractions for the entire family.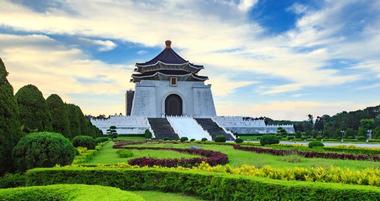 25 Best Places to Visit in Taiwan
Filled with incredible scenery, delicious food, extremely nice people, and stunning temples, Taiwan should be on everyone's travel list.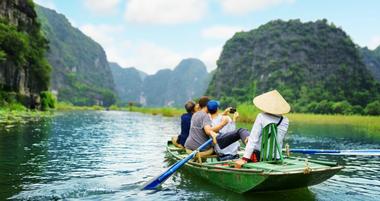 25 Best Things to Do in Vietnam
Vietnam is a unique vacation destination filled with history, culture, and tradition
More Feature Stories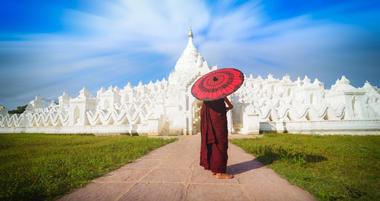 25 Best Myanmar Destinations & Things to Do
Formerly known as Burma, the peaceful Buddhist nation of Myanmar is one of Southeast Asia's most up-and-coming tourist destinations.
Beautiful Hideaways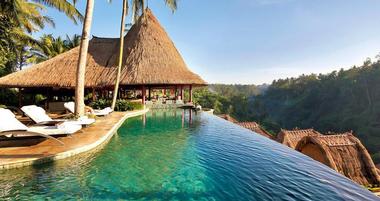 Beautiful Couples' Vacations in Bali
Romantic trip ideas in Bali include five star beach resorts, cultural hideaways and luxury honeymoon villas with awesome views.
Weekend Getaways

50 Best California Weekend Getaways
NJ Places to Visit
10 Best Beaches Near Orlando
Best Florida Beaches
25 Best Things to Do in Oregon
20 Best Tennessee Vacations
Best Places to Visit in Alabama
25 Best Things to Do in Utah
25 Best Places to Visit in New Hampshire
25 Best Things to Do in Connecticut
Portland, Oregon Points of Interest
15 Best Beaches in Michigan
25 Best Things to Do in Jacksonville
Things to Do near me: From NYC, LA, Ohio, TX, PA, Florida, ME, SC, SF, From San Diego, Romantic Weekend Getaways, Anniversary, KY, AL, VA, OR, IN, From Atlanta, from Chicago, Top 10 Luxury, From Denver, SoCal, From Houston, VT, NYC, Family
Top acation Ideas in Asia
Bali, Indonesia
A lush tropical island in the gorgeous Coral Triangle, Bali might only be one of 17,500 islands of Indonesia's archipelago, but it is certainly one of the most beautiful in the whole world. Get hooked on the mysticism of the island along with its striking culture and powerful spirituality. Start your journey at the Bali Bird Park, where over 250 species of eye catching birds such as scarlet macaws and peacocks rest in all of their colorful glory. North of Ubud lies the Elephant Safari Park, where you and fellow visitors can step into a charming elephant sanctuary and interact with some of Mother Earth's most magnificent animals. After, take a late afternoon trip to the Goa Gajah, also known as the Elephant Cave.
Make sure to visit the awe-inspiring Gunung Kawi, an 11th century monument and temple complex with beautiful sunlit waterfalls and glorious rice terraces filled with palm trees. Not to be missed either is the Tanah Lot Temple, one of the most dramatic temples in Bali. For a quick and enjoyable guided day trip, head to Mount Batur, a 5,000-foot active volcano located within the immediate vicinity of the village Kintamani. Catch entertaining Rangda dance performances at the Ubud Water Palace called Pura Taman Saraswati, or view spectacular Balinese art and sculptures at the Icon Asian Arts Gallery.
Thailand
From incredible gilded temples to bustling city centers and pristine beaches, Thailand is certainly a muchsought-after travel destination with a fantastic diversity of experiences to offer. While it's true that the entire country has a whole of fun in store for any traveler, the fact of the matter is that most vacationers head to this country for its beaches. As such, make sure to travel to the awesome beaches of Koh Samui and Phuket to get the best beach culture in Thailand. To explore Chao Praya, take the Chao Phraya Express Boat, which travels up and down the body of water making stops at various tourist destinations.
Looking forward to experiencing the history and culture of Thailand? Start with the Suan Pakkad Palace, a royal residence comprised of traditional Thai homes that boats one of the most impressive art collections in all of Bangkok. Equally beautiful are the multiple temples and churches located in Chiang Rai, while ancient cities and thriving forests are waiting to be discovered in Chiang Mai. Don't forget to pay a visit to the Damnoen Saduak Floating Market, the most iconic floating market in the country, which is home to hundreds of vendors. Other shopping experiences worth exploring can be found in Bangkok's Siam Square.
Maldives
Nestled along the boundaries of the Indian Ocean and the Arabian Sea are the 26 atolls and breathtaking islands of the Maldives. With a reputation for being one of the most beautiful beach and diving destinations in the world, it should come as no surprise that things to see and do in this area are endless. Capitalize on the abundance of thriving coral reefs around the islands with snorkeling or diving trips around the coast. For those who aren't very confident about either activity, the reefs can also be seen from the popular tourist attraction called the Whale Submarine. Visitors can also charter a boat and go fishing along the coast or enjoy windsurfing and water-skiing opportunities.
Head to the southern most city of the Maldives, Addu City, and explore its nooks and crannies for hidden gems and the country's second largest town. To experience the beauty of nature inland, head to the Sultan's Park, a well-maintained park situated in the grounds of what was formerly a palace. For those interested in getting to know the history and exploring the artistry of the Maldives, there's no better place to visit and tour than the National Museum. Aside from beaches and nature, the Maldives is also home to some interesting architecture. In Male, the island's capital, you can discover numerous interesting structures such as the dozens of colorful pastel buildings. Read more: 10 Best Luxury Honeymoon Villa Vacations in the Maldives.
Japan
Nowhere else in the world does innovation and cutting-edge technology coexist better with tradition and ancient culture than Japan. From the technologically advanced city of Tokyo to the cultural treasures of Kyoto, there's no doubt that a vacation in Japan will be absolutely memorable. Visit the Amuse Museum to view sensational folk art in Asakusa or head to Arts Chiyoda 311 for an immersive experience of conceptual, interactive, and contemporary art. Better yet, let your imagination go wild at the Ghibli Museum, which is dedicated to the animation legend, Hayao Miyazaki and his life time of incredible work.
Enjoy Japanese culture and hospitality at the Arai Ryokan, a guesthouse and traditional onsen that has been serving and welcoming guests since the 1870's. Better yet, visit the Daitoku-ji, a riverside Zen monastery, which features 24 temples and is nearly 700 years old. To get a taste of what the Japanese Imperial family lived like, visit the Imperial Palace, which is now housed in what used to be the home of the 15h century Edo Castle. Of course, no visit to Japan is complete without experiencing at least one traditional ceremony. Tea ceremonies and delightful cups of Japanese tea can be enjoyed at Jugetsudo, a teahouse within the Tsukiji district of Tokyo.


Laos
Succumb to the charming and wondrous realm of Laos, a country that continues to deliver new and incredible surprises no matter how many times you visit. Start your exploration of Laos at its old city center to explore the 100-meter-tall Phu Si Hill and its 24-meter tall gilded stupa, the That Chomsi. Head to Wat Xieng Thong next, a religious site of the country and largely regarded as the most well known monastery in Luang Prabang, to venture into three little chapel halls and to see the standing and reclining Buddhas. Equally fascinating is the natural landmark of the Vieng Xai Caves, where the most important complexes of war shelter caves can be found.
If you're seeking a more adventurous tour, hop on the back of a motorcycle and speed your way to the Tham Sang Triangle. Known as the Elephant Cave in English, the Tham Sang Triangle is home to a few images of Buddha and, some say, footprint of Buddha. Be sure to explore finer examples of Laos'gorgeous religious architecture and art at Wat Phu, an 10th century religious site consisting of four galleries and a courtyard. Another religious location to visit is the Wat Si Muang, which is home to the city pillar called the lak meuang and Vientiane, the guardian spirit of the grounds.
China
With a long and admittedly complicated history, there's no arguing that China is a country with a truly fascinating culture to explore. Although it is pretty much impossible to see all of China in just one vacation, there are a handful of natural wonders and iconic locations that you absolutely must visit on your first trip. Explore the incredible 5,500-mile expanse of one of the world's ancient wonders and walk along the historic ridges of the Great Wall of China. A fine example of Chinese architecture and another of China's most iconic locations, a visit to the Forbidden City promises great discoveries at the palace museum and insights to life during the Ming Dynasty.
Another definite must-see is the Terra Cotta Army in Xi'an, where hundreds and thousands of clay soldiers made during the rule of Shihuangdi, the founder of the Qin Dynasty, can be found. Each soldier was carefully excavated and is a jaw dropping sight to behold. Head to Kunming to explore the 15th century Bamboo Temple, or travel to Beihai Park to take in lovely pavilions, fabulous canals, and several temples. Lastly, be sure to stop by the Bird's Nest, the home of the Beijing Olympics and an incredible example of modern architecture.
Vietnam
A rising star of Asia, Vietnam is an amazing country with a rich history and a quickly developing economy. The fantastic local attractions and vast natural wonders make the country a fantastic choice for a vacation. View the best of Vietnamese contemporary art and see the works of rising stars in the country's art scene at the Art Vietnam Gallery. See Saigon's oldest art museum and peruse a great collection of work at the Fine Arts Museum of Ho Chi Minh City. Don't forget to see unique exhibits like Communist Party T-shirts and Socialist-themed posters at the Gallery Dogma.
Visitors can discover a grand example of French colonial architecture in the heart of Vietnam along with various other relics of the past at the Archbishop's Residence. Just as fascinating is Hotel de Ville, a visually stunning building in Saigon known for its outstanding colonial architecture. Head to the northwest of the country to explore a network of hidden passages and a great cathedral at the Cu Chi Tunnels and Cao Dai Cathedral. Religious architecture can be visited at the Dau Pagoda, a third-century pagoda established by an Indian monk in the Ha Tay Province. History buffs will also enjoy a visit to Minh Mang, the stirring and beautiful Royal Tombs situated in the historic city of Hue.
Indonesia
Discover some of the most beautiful beaches and spell-binding islands that the world has to offer at the over 17,000 islands of the Indonesian archipelago. Whether you're traveling to Bali, Java, Komodo, or Sumatra, Indonesia has a great number of attractions to explore. To get started, head to Komodo and pay a visit to the Komodo National park to lay your eyes on the incredible Komodo dragons. For more encounter's with Indonesia's wildlife, make your way to Sumatra and spend some time at the orangutan sanctuary of Bukit Lawang for a heart warming encounter with the country's gentle and gorgeous primates.
Nature and hiking enthusiasts should make sure to head to East Java or Bali where exhilarating hikes to various active and dormant volcanoes can be embarked on. Two volcanoes that are favored for their hiking opportunities and beauty are the Gunung Bromo and Gunugn Agung. Get a dose of Indonesia's religious history, architecture, and culture near Yogyakarta at the temples of Borobudur and Prambanan. Some of the country's best tours and coffee can be found at any the coffee plantations situated around the country. At Malang and Jakarta, various city sites and attractions are easily explored and visited with an enjoyable ride on a becak.
Taiwan
Fantastic scenery and epic views along with a growing art scene and awesome street food make Taiwan one of the Asian continent's best kept travel secrets. The perfect way to start exploring Taiwan is by heading to Taipei and visiting the city's most revered site, the Lungshan Tample. The temple features wonderfully gilded pillars and lacquered walls along with a dramatic atmosphere fitting of its stature. Enjoy a bird's eye view of Taiwan's landscape and have a great cup of tea at several tea houses after a ride on the Maokong Cable Car. A historic theater built in 1908 by the Japanese, the Red House Theater is one of the older structures in Taipei and makes a great side trip.
View one of the world's largest collections of Chinese artifacts and art, just like the Jade Cabbage, under the green tiled roofs of National Palace Museum. The country's contemporary art can be easily admired at the MOCA, which is now located in the former city hall of Taipei. Don't miss out on the great night market's of Taiwan and feast on delicious street food like noodles, dim sum, and lamb at the Shida Night Market. Be sure to make time for one of the country's most famous night markets, Snake Alley, where many locals head to enjoy the local snake delicacies.
Singapore
Fly to the city-state of Singapore and venture out to explore amazing city architecture, historic buildings, exotic locales, and more. Singapore is home to one of the most celebrated and best kept zoos in the world, the Singapore Zoo. Make sure to stop by this awesome zoo to catch live animal shows, view beautiful animals and even interact with some of them. Equally exciting are trips to the Night Safari and the Jurong Bird Park. To explore the great plant life and gardens of Singapore, head to the Botanic Garden and walk along several miles of trails through themed gardens and the popular orchid park. Another notable garden to visit is the Tiger Balm Garden.
Get to know the exciting melting pot of cultures that Singapore is known for at the lively districts of Little India and Chinatown. Apart from learning about the Chinese and Indian cultures that are part of what make Singapore so great, visitors can also stop by the various temples and small local museums in these locations. Singapore in continually evolving and has some newer landmarks that beg to be visited. One such building is the Marina Bay Sands, a luxurious hotel with what loops to be a huge cruise ship at the top of the building. Another must-see attraction is the Gardens by the Bay, a great wonderland of plants and curated gardens.
The Philippines
A tropical wonderland known for its welcoming, persevering, and hospitable people, the Philippines is one of the world's ultimate destinations for beach bums, forest lovers, and night owls. The Philippines boasts one of the longest coastlines in Asia and a diverse marine life ripe for exploration. To get the best of the Philippine's beach experience, head to Boracay, the best-known beach paradise of the country. Scuba divers and snorkeling enthusiasts will thoroughly enjoy a trip to El Nido and Coron, which offers some of the most beautiful underwater life in the Philippines. Surfers will find the ultimate waves and awesome surf spots at Siargao, where locals refer to the waves as "Cloud Nine."
The heart of the Philippine's nightlife and some of its most iconic landmarks are all found in or around the nation's capital, Manila. Visit the Heroes Cemetery to see the graves of war heroes, presidents and national artists or remember fallen World War II soldiers at various memorial sites across the metro. View the works of some of the nation's most well-known artists, such as Juan Luna, Botong Francisco, and Fernando Amorsolo at the Ayala Museum, the National Museum of the Philippines, and Museum of the Filipino People.
South Korea
When thinking about South Korea, what often pops into mind is the rise of Korean Pop in today's culture and invariably spicy food. Beyond boys' bands and girl groups, however, is a wealth of tradition, culture, ancient sites, and fast growing economy. As one of the most exciting and talked-about travel destinations in the Pacific Rim, your first stop in South Korea should most certainly be a foodie escapade at the Kwangchang Market. Explore South Korea's shopping and meet some interesting characters at Myeong-dong, one of the largest shopping malls in the entire world. For a taste of South Korea's art scene, visit the Samsung Museum of Art on Mount Namsan.
Take in South Korea's history and learn about its war heroes at the War Memorial of Korea where dioramas of wartime life and stories of veterans can be seen and heard. Learn about royal life and get a taste of what Korea was like during the great Joseon Dynasty at Gyeongbukgung, the most iconic Joseon palace. Don't forget to immerse yourself in the interesting Buddhist culture of the country with trips to various Buddhist landmarks and temples scattered all over the country. Visits to various palaces and pagoda will certainly provide all visitors with stunning views of Korean architecture and natural landscapes.
Malaysia
Malaysia is one of the world's ultimate melting pot of cultures. The rich heritage of the country stems from a mix of indigenous groups, Malays, Indians, and Chinese people that call Malaysia home, not to mention the influx of immigrants and expats that now reside there. See the fabulous beauty of Malaysia's tropical rainforests first hand, and take in its mystical nature with a challenging but enjoyable hike. Various tours offer a jungle cruise through therivers in the rainforests, where travelers can spot monkeys and other wild life endemic to Malaysia's environment. Discover one of the country's best beaches and search for underwater treasures at the Perhentian Islands. Snorkeling and diving opportunities are also abounding as the country is home to some of the richest waters around the globe.
Witness beautiful landscapes and see some of the best views that Malaysia has to offer on the Langkawi Cable Car, which travels to the second highest peak of Mat Cincang. Equally stunning is a visit to the Langkawi Sky Bridge, which traverses the same 500-million-year old mountain. The architecture of Malaysia is just as interesting as its natural wonders. Explore the Coliseum Theater, a building erected in 1921 by a Chinese immigrant, Chua Cheng Bok, that was meant to replicate the design of a Roman coliseum.
Sri Lanka
Nestled in the Indian Ocean is the picturesque and tropical island country of Sri Lanka. With a wealth of rainforests, ancient ruins, wildlife, and adventure opportunities, there are countless experiences waiting to be had and memories to be made in this gorgeous country. Start with a culturally enriching experience at the Colombo National Museum, where visitors can admire Buddhist religious items and bronzes, royal garments and antique furniture. A live puppet show is also put on every weekend for the enjoyment of the public at the Children's Museum. View incredible frescoes within five caves at the Colombo-Trincomalee's Dambulla.
Sri Lanka's temples are definite must-visit sites as well. One such example is the Dambulla Cave Temple, where hundreds of gilded Buddhist images and statues rest beneath 21,000 square feet of cave paintings. Meet the resident elephant of the Gangaramaya Temple, a peaceful little temple near Beira Lake in Colombo. Another must-see temple is the Dalada Maligawa, or the Temple of the Tooth, which was built in the 18th century and has sine been tasked with guarding the sacred tooth of Buddha. Other historical sites that deserve a visit is the Mount of Remembrance, a former fortress at the top of a 560-foot-tall rock, and Polonnaruwa, the ruins of the country's medieval capital.
Cambodia
If there is only one thing to be certain about Cambodia, it is that the country has risen from the ashes of its deep politically turbulent past to become of the most sought-after travel destinations in Asia. Apart from its history however, Cambodia is most well-known for its surreal temples. To get away from the crowds but still enjoy the ethereal quality of the country's temples, visit Banteay Chhmar, a lesser known stone temple complex just a few hours from Siem Reap. Of course, the popular temples are still worth a visit, so head to the magnificent Ta Prohm ruins to see an unrestored area overrun by strangler figs and other wildlife. Don't forget to drop by the stunning and iconic complex of Angkor Wat and pass by the Wat Phnom Pagoda if you have time to spare.
Examine some of the country's oldest Khmer relics and learn about Cambodia's long and violent history at the National Museum of Phnom Penh. Also located in Phnom Penh is the stunning and elegant Royal Palace. Built in 1866, the Royal Palace of Cambodia features golden roofs, gorgeous spires and eaves supported by beautiful mythical figures. To experience the best of Cambodia's natural landscape, make your way to the Cardamom Mountains where the jungle terrain and waterfall studded paths provide some of the most scenic hikes and treks in the world. If that's not enough to satisfy your love for nature, visit one of the country's many fabulous beaches.
Top