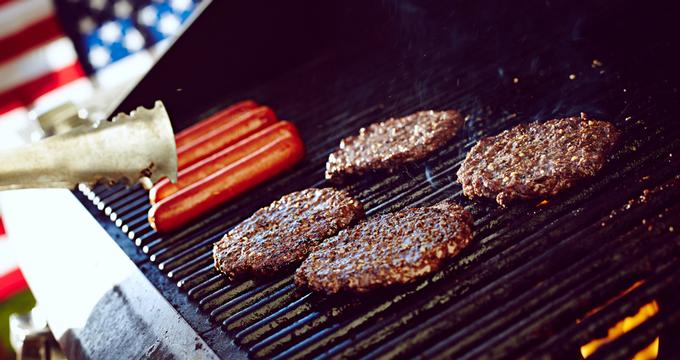 25 Best Food and Wine Festivals

More than 7,000 food festivals are held annually in the United States, with many events themed around regional specialties such as seafood, barbecue, or tacos.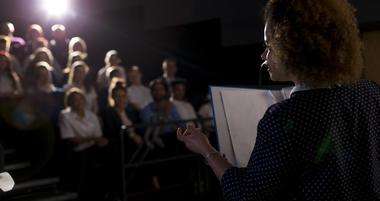 Things to Do: Comedy Shows in Washington, DC
With such a great track record, it's no surprise that DC is a big comedy town and many young up-and-comers head to the capital to make a name for themselves.
Active Vacation Ideas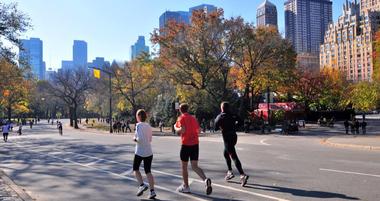 Best Things to Do: Marathon Tours & Travel - Leading Travel Agency for Runners
If you've ever considered doing a marathon, your primary concerns are usually about getting registered for the event and actually training up to be able to complete it, but travel is another key aspect to think about.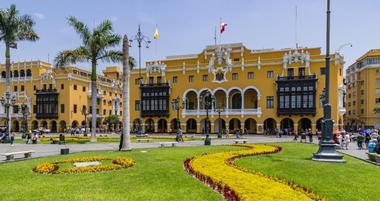 25 Best Things to Do in Lima, Peru
Lima is a city with a history so rich it predates the colonial presence in Peru with civilizations dating back a millennia.
Top Destinations

Active Vacations
Weekend Activities
Coeur d'Alene resort
in northern Idaho is a quick trip in the Northwest, offering many activities, a relaxing spa and an array of dining options.
The American Club Kohler
in Wisconsin is famous both for its championship golf and extensive spa facilities.
The Pitcher Inn in Vermont is a quick getaway from New York, offering romantic guest rooms with a fireplace and unique decor.
Spas
Hotel Casa Del Mar in the seaside town of Santa Monica is a quick trip from Los Angeles. The wellness center offers an array of therapies designed by Howard Murad, M.D., renowned for his healthy skincare treatments featured on The Today Show, CNN and The View. Treatments to try include Shimmer and Shine designed to treat wrinkles, Ah, Radiance to treat acne, or Tide You Over for hydration. The spa features two Massage Cabanas with scenic views of the Pacific on the semi-circular outdoor patio next to Hotel Casa Del Mar's outdoor pool. Open daily from 9am to 9pm, the facility is located on the 4th floor of Hotel Casa Del Mar.
Canyon Ranch in the Berkshires offers a range of fitness classes, health & wellness programs, and rejuvenating treatments. Guests get to choose from an array of outdoor activities, including hiking, group biking, canoeing on lakes and ponds. While you are there, learn about healthy eating and dine on award-winning healthy cuisine, made with organic, local and sustainable ingredients. All-inclusive rates start at $1,921 for 3 nights. The rates include 40+ complimentary fitness classes and activities daily; daily selection of wellness presentations, workshops and cooking demonstrations; accommodations and all meals.
Family Activities
At the Equinox in Vermont, families will find plenty to do with activities that include golf, shopping, hiking, fishing and off-road driving.
Cannon Beach is sandy beach on the coast of Oregon which features the famous Haystack Rock. The area offers dramatic scenery, hiking trails and sunbathing in the summer. The Ocean Lodge, located right next to the beach, is a family-friendly beach vacation resort with scenic views. Cannon Beach village offers a selection of galleries, cafes, and boutique shops. Cannon Beach is about 70 miles from Portland, Oregon.
The Alisal Guest Ranch is located in the Santa Ynez Valley, about 35 miles Southwest of the Santa Barbara, California. A resort set on a 10,000 acre working cattle ranch offers guests golf, horseback riding, tennis, and fishing in a true ranch setting. The 73 ranch style accommodations at the ranch have no telephones or televisions, but the last thing you want the kids to do on a family vacation is watch television. Instead, the rooms have comfortable furniture, wood burning fireplaces, high ceilings and covered porches.
Family trips are made much easier when food is not a problem. At the Alisal Guest Ranch, both breakfast and dinner are included in the room rate. Breakfast is a large buffet, enjoy lunch at the pool side snack bar or the golf grill, dress up for dinner enjoy great food in "frontier sized" proportions. For kids, supervised activities offered by the ranch include: a petting zoo, an arts and crafts program, horseback riding and outdoor games. Kids can also take golf, tennis, and fishing lessons. Rates start at $425 with breakfast and dinner included.
For Honeymooners
Plan a quick honeymoon to the Sundance Resort in Utah which offers first class skiing in the winter, and many outdoor activities in the summer.
Windham Hill Inn in Vermont offers rooms with valley views, fireplaces and Jacuzzis (not all rooms have this feature, so ask before you book).
Amazing Castles to Visit
Europe may be the home of some of the most breathtaking castles in the world, but America has its fair share of magnificent citadels. Conjuring images of royal kings and loyal knights, regal princes and princesses, draw bridges, moats, and magical dragons, many of these castles were built to stand the test of time and take visitors back on a journey to a bygone era. From Pollepol Island in New York and the rolling hills of the Hudson Valley to Dennisport, Massachusetts and Asheville, North Carolina, elegant, graceful, impressive and mysterious edifices, Victorian manor houses, and rolling estates abound. Here are some of the USA's best castles.
Bacon's Castle
Bacon's Castle is a historic brick dwelling in Surry County, Virginia, that was once the home of prosperous merchant Arthur Allen and his family. Built in 1665 in the Jacobean style, the building is the oldest documented brick dwelling in the country and an outstanding architectural example of High Jacobean architecture in the New World. The house was named Bacon's Castle after being occupied by Nathaniel Bacon's men during Bacon's Rebellion uprising in 1676. The building was meticulously restored to its former glory in the 1980s, and significant features of the building include its striking triple-stacked chimneys, an1830 slave dwelling, and a beautifully reconstructed 17th-century English formal garden.
465 Bacons Castle Trail, Surry, VA 23883
Bannerman Castle
Bannerman's Castle is located on the 6.5-acre Pollepel Island in the Hudson River and, although now in ruins, was once a military surplus warehouse. The castle was built as an arsenal in the early 1900s by Francis Bannerman VI, who bought Pollepel Island to use as a storage facility for his growing surplus business. Portions of the abandoned castle's exterior walls still stand, and one side of the castle, which carries the words "Bannerman's Island Arsenal," is visible to riders on the Amtrak Empire Service and Metro-North Railroad Hudson Line, however, all the internal floors and non-structural walls have since burned down.
Pollepel Island, Hudson River, New York
Beacon Towers - Alva Vanderbilt Belmont's Beacon Towers in Sands Point (Gatsby's House)
Located on Sands Point in the village of Sands Point on Long Island, New York, Beacon Towers was a Gilded Age mansion built for Alva Vanderbilt Belmont during 1917 and 1918. Designed by renowned architects, Hunt & Hunt, the palace was built in a Gothic fantasy style with design elements from medieval castles and the alcázars of Spain. The mansion features more than 140 rooms and was finished in gleaming white stucco. The villa was demolished in 1945, and a new structure built on the site, with only a few structural remains and the original gatehouse from the Beacon Towers survive today.
6 Sands Light Rd, Port Washington, NY 11050
Fonthill Castle
Fonthill Castle is a historic building in Doylestown, Pennsylvania, that was once home to American archeologist and tile maker Henry Chapman Mercer. Built between 1908 and 1912, the castle is an outstanding example of an early poured-in-place concrete building and features 44 rooms, ten bathrooms, 18 fireplaces, and over 200 windows. Interiors boast beautiful pastel hues, decorative tiles in the Arts and Crafts style, and unique built-in furniture, and showcases an extensive collection of ceramics, ancient artifacts from around the world, over 1,000 prints and 6,000 books from Mercer's private collection. The Castle is listed on the National Register of Historic Places and is open seven days a week for guided one-hour tours.
525 E Court St, Doylestown, PA 18901
Gillette Castle
Gillette Castle is based in Gillette Castle State Park, which lies high above the Connecticut River and straddling the town of towns of East Haddam and Lyme in Connecticut. Designed and built by renowned American actor William Gillette in the mid-1900s, Gillette Castle features Craftsman-style interiors and several unique elements such as external Steampunk-like latches on the doors, built-in couches, a hand-carved bar opened with a secret latch, a movable table on tracks, two-way mirrors, and a fire suppression system complete with a water tower. Gillette Castle was purchased by the state of Connecticut in 1943 and is now open for the public to explore with a museum, a visitor's center, a picnic area, and several hiking trails.
67 River Rd, East Haddam, CT 06423, Phone: 860-526-2336
Hammond Castle
Overlooking the Atlantic Ocean from the rugged coastline in the Magnolia area of Gloucester, Massachusetts, Hammond Castle was the home and laboratory of inventor John Hays Hammond, Jr., who was a pioneer in the study of remote control. Built between 1926 and 1929, Hammond Castle is perched atop a rocky cliff above Gloucester Harbor and features a unique combination of art, culture, and architectural elements from the 15th-, 16th-, and 18th-century. Today, the castle operates as the Hammond Castle Museum and displays a fascinating collection of Roman, medieval, and Renaissance artifacts, along with exhibits about Hammond's inventions. Visitors can explore the castle on self-guided tours, and the castle's lawn boasts a beautiful location for special events against a backdrop of harbor views.
80 Hesperus Ave, Gloucester, MA 01930
Hearst Castle
Set on the Central Coast of California, Hearst Castle is a California and National Historic Landmark that was once the principal residence of William Randolph Hearst. Also known as La Casa Grande, meaning 'big house,' the castle was designed in 1919 by architect Julia Morgan in the Mediterranean Revival style and is renowned for its grandeur and opulence. The mansion spans 68,500 square feet and boasts a façade that reflects a Spanish cathedral complete with bell towers and ornate decorations, 115 rooms, including 38 bedrooms, 40 bathrooms, a beauty salon, and a theater. The mansion is filled with an extensive collection of antiques and artworks owned by Hearst.
750 Hearst Castle Rd, San Simeon, CA 93452
?Iolani Palace
Once the royal residence of the rulers of the Kingdom of Hawaii and now a museum, the ?Iolani Palace is the only royal palace on American soil. The museum documents the history of the palace and the royals that resided within in ranging from Kamehameha III under the Kamehameha Dynasty to Queen Lili?uokalani under the Kalakaua Dynasty. Built as a traditional Hawaiian great house, the building was demolished and replaced by a European-inspired palace in the Hawaiian Renaissance style with a combination of historic Italian forms with Hawaiian elements, creating the only American Florentine building anywhere in the world. Museum displays include the original Throne Room, the State Dining Room, the Grand Hall, the King's and Queen's Suites, and the Imprisonment Room.
364 S King St, Honolulu, HI 96813, Phone: 808-522-0822
Château Laroche (Loveland Castle)
Resting on the banks of the Little Miami River north of Loveland, Ohio, Château Laroche, also known as the Loveland Castle, is a folly of a historical European castle and a museum that documents the history of the building and its owner Boy Scout troop leader, World War I veteran, and medievalist Harry D. Andrews. Constructed in the 1920s, the castle is named after a military hospital in the Château La Roche in southwest France where Andrews was posted during the First World War and means 'Rock Castle' in French. Exhibits in the museum include a short video on the construction of the castle, and features include a charming chapel, beautifully manicured gardens, and a greenhouse.
12025 Shore Dr, Loveland, OH 45140, Phone: 513-683-4686
Lyndhurst Mansion
Lyndhurst Mansion, also known as the Jay Gould estate, is a magnificent Gothic Revival country house surrounded by a 67-acre park beside the Hudson River in Tarrytown, New York. Designed by Alexander Jackson Davis in 1838, the mansion features unusual architectural elements such as an asymmetrical outline, fanciful turrets, and an imposing four-story tower in the north wing. Constructed from limestone quarried at Sing Sing, the house was owned by people, including railroad tycoon Jay Gould, whose daughter donated it to the National Trust for Historic Preservation in 1961. Today, Lyndhurst Mansion is listed as a National Historic Landmark and open for the public to explore.
635 S Broadway, Tarrytown, NY 10591, Phone: 914-631-4481
Seely Castle
Seely Castle, otherwise known as the Overlook Residence, is a historic house in Asheville, North Carolina, that is lauded as one of Asheville's most pretentious private residences. Built by Fred Loring Seely in 1914 after being given ten acres of land on top of Sunset Mountain by his father-in-law, the 20,000square-foot structure took over ten years to complete and is listed on the National Register of Historic Places. Architectural elements of the building include two expansive glass windows with panoramic views of Asheville, ornate Jacobean ceilings, and beautifully manicured formal English gardens.
Asheville, NC 28801
Singer Castle
Situated on Dark Island in the Thousand Islands region, Singer Castle is a magnificent 100-year old castle with intricate architecture, beautiful furnishings, and mysterious secret passages. Originally named "The Towers," Singer Castle was built and owned by the Bourne family from 1905 to the mid-1960s and features 28 rooms, a four-story tower, and an elaborate boathouse which housed a workshop and powerhouse. The castle also boasts many intriguing underground passageways, tunnels and dungeons, and other curious architectural details like a two-story ice house. Visitors can explore the castle on guided tours or spend the night like royalty by reserving an entire wing of the house, which includes luxury suites, a catered dinner, and private docent-led tours.
Chippewa Bay, NY 13623, Phone: 315-324-3275
The Breakers
The Breakers Resort is a four-star hotel a short walk from the center of Dennisport and a few miles from the Cape Cod Inflatable Park. Situated next to a museum, theater, and historic lighthouse, the Breakers Resort features well-appointed guest rooms with individual climate control, work desks and chairs, en-suite bathrooms with soaking tubs, showers, and hairdryers, ironing boards, and flat-screen televisions. The Ebb Tide and Ocean House Restaurants serve an array of global cuisine against a backdrop of beautiful ocean views, a seasonal outdoor swimming pool, and barbeque grills are available for use, and guest services include laundry and ironing services, 24-hour reception, and free parking.
61 Chase Ave, Dennis Port, MA 02639, Phone: 508-398-6905
Thornewood Castle
Thornewood is a vast estate in Lakewood, Washington that is comprised of three buildings, including Thornewood Castle, a 500-year-old Tudor Gothic historic structure that was constructed from the brick of a dismantled 15th-century English house. Designed by famous architect, Kirkland Cutter and built by Chester Thorne, a founding member of the Port of Tacoma, the magnificent three-story manor home took four years to complete and spans 27,000 square feet. Striking features of the English Tudor/Gothic mansion include stunning crystal windows with stained glass panels that date back to 1300, hand-hewn woodwork from ancient English oak, and formal English gardens spread over 100 acres. Today, the historic castle is rumored to house the spirits of several ghosts that refuse to leave. The castle now serves as a gracious country inn, and visitors can explore the beautifully manicured sunken English garden and grounds and enjoy boating, fishing, and swimming on the lake.
8601 N Thorne Ln SW, Lakewood, WA 98498, Phone: 253-584-4393
Tovrea Castle at Carraro Heights
Tovrea Castle at Carraro Heights is a historic structure in Phoenix, Arizona, that is part of the Phoenix parks system and open to the public. Designated as a Phoenix Points of Pride, the castle was initially intended as the main building for a luxury resort and later a private residence and is named after second owners, E. A. and Della Tovrea, and the original builder, Alessio Carraro. Today, the castle is surrounded by extensive grounds and gardens that house a wealth of local fauna and flora, including over 5,000 individual cacti in over 100 different varieties. Visitors to the park and gardens can explore the basement and first floor of the castle, and the exquisitely maintained grounds.
5025 E Van Buren St, Phoenix, AZ 85008, Phone: 602-256-3221
Villa Zorayda
Villa Zorayda (also known as the Zorayda Castle) is a beautiful mansion in St. Augustine, Florida, Boston millionaire Franklin W. Smith built in 1883 as his winter home. The design and layout of the building was Moorish Alhambra Palace in Granada, Spain that dates back to the 12th century, and features intricate elements such as alabaster and plaster arabesques, intricately designed fireplaces and doorways, hand-painted wood panels and tiles, and geometrically shaped windows and stained glass. Named after one of the princesses in Washington Irving's Tales of the Alhambra, the castle also houses a collection that includes hand-pierced brass lamps, carved furniture, Oriental rugs, decorative tiles, and Egyptian artifacts from Damascus.
83 King St, St. Augustine, FL 32084, Phone: 904-829-9887
Wadsworth Atheneum
The Wadsworth Atheneum Museum of Art is the oldest operating public art museum in the United States. Founded in 1842 by Daniel Wadsworth and opened to the public in 1844, the Wadsworth Atheneum Museum of Art is based in a distinctive castle-like building on Main Street and boasts 75,000 square feet of exhibition space. The Museum holds a collection of American and French Impressionist paintings, European Baroque art, Hudson River School landscapes, and contemporary and modernist masterpieces. The Museum also features an exceptional collection of American furniture and decorative arts. The Wadsworth Atheneum Museum of Art is made up of five buildings connected, namely the Gothic Revival Wadsworth building, designed by Alexander Jackson Davis and Ithiel Town and built in 1844, the Young Men's Institute, the Connecticut Historical Society, the Natural History Society, and the Watkinson Library of Reference.
600 Main Street Hartford CT, 06103, Phone: 860-278-2670, Fax: 860-527-0803
Beaderslee Castle
Built in 1860, Beardslee Castle is a beautifully designed castle modeled after the grand castles in Ireland. Located in Little Falls, south of the Adirondacks, the three-story ivy-covered manor house has been rebuilt twice, after having been burned down in 1919 and 1989, and is now used primarily as a restaurant and wedding venue. Beardslee Castle was built by Augustus Beardslee, son of widowed Lavina Beardslee, who began the project in the late 1790s and was completed 70 years later. The castle is thought to be haunted by many spirits and hosts intriguing murder mystery series and other such events at the onsite restaurant.
123 Old State Rd, Little Falls, NY 13365, Phone: 315-823-3000
Belvedere Castle
Belvedere Castle is a folly (a building constructed primarily for decoration) in Central Park in Manhattan and features exhibit rooms and an observation deck. Designed by Frederick Law Olmstead (designer of Central Park) and Calvert Vaux in the late 19th century, the castle is an architectural hybrid of Gothic and Romanesque styles and boasts a corner tower with a conical cap and a lookout over parapet walls with beautiful views of the park. Meaning "beautiful or panoramic views" in Italian, Belvedere Castle has also been the location of the official Central Park weather station since 1919.
79th St, New York, NY 10021, Phone: 212-772-0288
Biltmore Estate
The Biltmore Estate is a famous private estate Asheville, North Carolina that is home to Biltmore House, a magnificent Châteauesque-style mansion and once the residence of millionaire George Washington Vanderbilt. The palace was built between 1889 and 1895 and boasts four acres of floor space with a total of 250 rooms, including 35 bedrooms, 43 bathrooms, three kitchens, 65 fireplaces, and an array of 19th-century novelties such as centrally controlled clocks, electric elevators, fire alarms, and a call-bell system. The mansion is an exquisite example of architecture for the Gilded Age. Spanning nearly seven acres, the grand estate is still owned by descendants of George Vanderbilt and is one of North Carolina's most popular tourist attractions.
One Lodge Street – Asheville, NC 28803, Phone: 800-411-3812
Bishop's Palace
The Bishop's Palace, also known as Gresham's Castle, is a beautifully preserved Victorian-style house in the East End Historic District of Galveston, Texas. Designed by Nicholas J. Clayton for politician Walter Gresham and built between 1887 and 1893, the mansion was constructed of solid stone and withstood the Great Hurricane of 1900. The house is listed in the National Register of Historic Places, is a National Historic Landmark, and is lauded as being one of the most significant of Victorian residences in the country. Self-guided tours of the 19,082 square-foot Victorian mansion are available daily and led by the Galveston Historical Foundation.
1402 Broadway Avenue J, Galveston, TX 77550
Boldt Castle
The historic Boldt Castle is the crown jewel of Alexandria Bay. Situated on Heart Island in the center of the St. Lawrence River's Thousand Islands region, the magnificent castle was built in 1900 by millionaire George Boldt as a tribute to his love for his wife, however, she sadly died a few months before its completion. The property remained vacant for more than 70 years before being acquired by the Thousand Islands Bridge Authority, restored to its former glory, and opened to the public as a significant landmark and tourist attraction. The castle is open seasonally between mid-May and mid-October, and visitors can stroll around the glorious gardens and grounds of Heart Island and explore the many rooms of the edifice on self-guided or docent-led guided tours.
1 Heart Island, Alexandria Bay, NY 13607, Phone: 315-482-9724
Castello di Amorosa
Based in Calistoga, California, Castello di Amorosa is a modern castle that resembles a 13th-century Tuscan fortress surrounded by a water moat and accessed by a wooden draw bridge. Built by fourth-generation winemaker Dario Sattui, the castle was constructed from more than 8,000 tons of hand-chiseled local stone and over a million antique bricks and took 15 years to complete. The architectural masterpiece features medieval elements such as high defensive ramparts, towers, a network of underground cellars, an armory, escape tunnels, and a dungeon with a torture chamber. Castello di Amorosa is home to some of the most beautiful vaulted wine cellars in the world and offers exceptional wine tastings and cellar tours for visitors.
4045 St Helena Hwy, Calistoga, CA 94515, Phone: 707-967-6272
Castle Farms
Located in the charming resort community of Charlevoix, Castle Farms is a celebrated wedding venue and special events facility and one of Michigan's premier historical attractions. Designed by Arthur Heun and constructed by Vice President of Sears, Roebuck, and Company, Albert Loeb in 1918 s Loeb Farms, the castle at the farm was modeled after the stone barns and castles found in Normandy, France. Later renamed as Castle Farms, the estate today features acres of beautifully manicured gardens, a World War I museum, inspiring private collections of decorative plates, models of castles and British royal family memorabilia, and models of castles. Castle Farms is also home to Michigan's largest outdoor model railroad.
5052 M-66, Charlevoix, MI 49720, Phone: 231-237-0884
Castle in the Clouds
Perched on a rocky outcropping of Lee Mountain once known as 'The Crow's Nest' on a 5,500-acre mountaintop estate in Moultonborough, New Hampshire, Castle in the Clouds is a 16-room mansion with spectacular views of Lake Winnipesaukee and the Ossipee Mountains. Designed in 1913 by prominent Boston architect J. Williams Beal and built in the Craftsman style by Thomas Gustave Plant, the mansion features many cutting-edge innovations that were unique at the time, such as interlocking kitchen tiles, a circular shower, and a central vacuum system. The estate opened to the public in 1956 as a tourist attraction and features an art gallery, a gift shop, a café with patio seating, and the Carriage House.
455 Old Mountain Rd, Moultonborough, NH 03254, Phone: 603-476-5900
Top