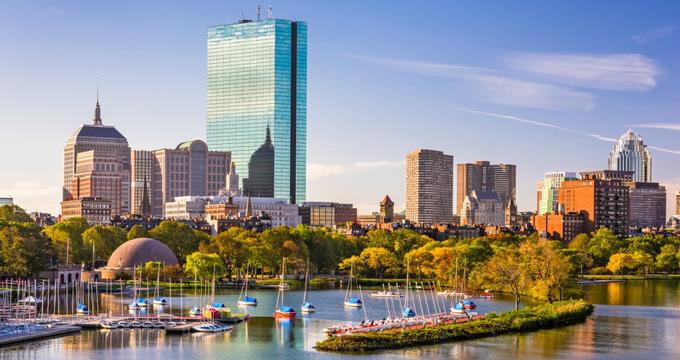 22 Best Breakfast & Weekend Brunch Spots in Boston, MA

A long and lazy brunch with the papers and great coffee is possibly the best way to begin a weekend, however, breakfast is also the meal that makes the week work.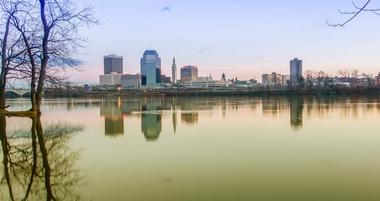 15 Best Things to Do in Springfield, Massachusetts
Springfield, Massachusetts, is home to the beautiful Dr. Seuss National Memorial Sculpture Garden and the Springfield Museums complex.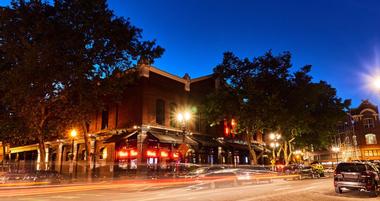 17 Perfect Romantic Restaurants in Boston
Best romantic lunch and dinner spots in Boston with choices for every taste and budget.
Where to Travel Now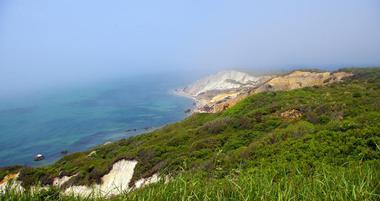 25 Best Things to Do on Martha's Vineyard, Massachusetts
Plan a relaxing weekend getaway to the beautiful island of Martha's Vineyard, Massachusetts.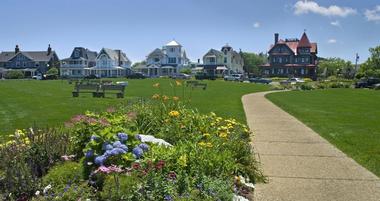 25 Best Martha's Vineyard Hotels, Resorts & Inns
New England's largest island, Martha's Vineyard is a beautiful getaway just seven miles south of Cape Cod.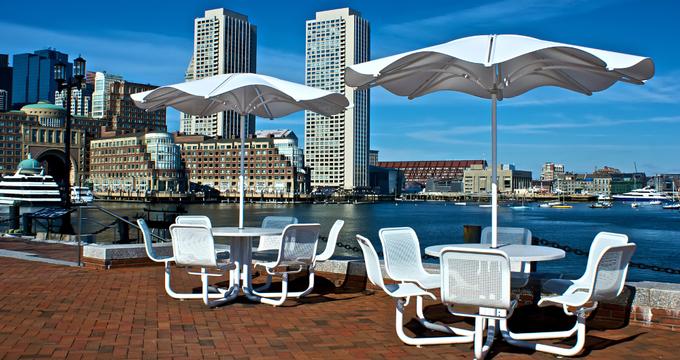 25 Best Hotels & Resorts in Massachusetts
Massachusetts is packed with interesting historical sites, museums and galleries, fine dining restaurants, superb hotels and resorts, and spectacular natural scenery.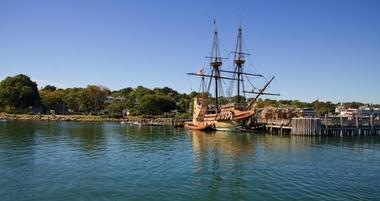 25 Best Things to Do in Plymouth, MA
Located between Cape Cod and Boston, Plymouth is a quintessential charming New England coastal town.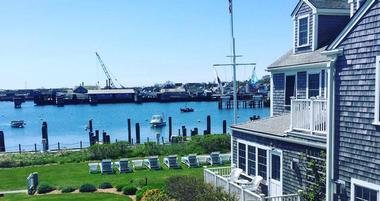 20 Best Romantic Places to Stay on Nantucket
Stay in a beautiful hotel or a charming inn on your romantic weekend trip to Nantucket.
More Feature Stories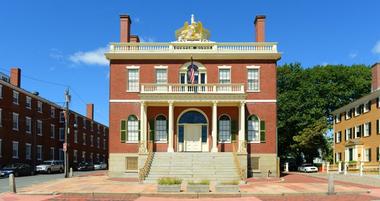 25 Best Things to Do in Salem, MA
Salem, Massachusetts, is best known for a dark moment in history when the town was overtaken by hysteria surrounding suspicions that witchcraft was taking place there.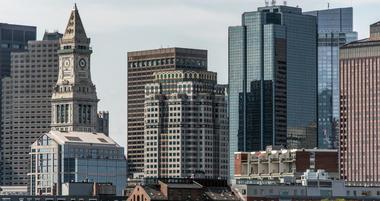 25 Best Boston Hotels for a Romantic Getaway
You only need to decide on the type of amenities you want from your accommodations and you will be ready to choose one of the many great Boston hotels.
Weekend Getaways

Massachusetts
The north-eastern state of Massachusetts is an ideal destination for vacationers, offering excellent outdoor activities, wonderful beaches, vibrant and exciting cities and enough history and heritage to satisfy the most ardent history buffs. You can spend days exploring the heritage trails, museums and historic buildings in cities like Boston, Cambridge, Salam and Worcester, or hop aboard a ferry and set off to explore beaches, lighthouses and much more on Nantucket Island, Martha's Vineyard and the Boston Harbor Islands. At arty Provincetown, located right at the end of the Cape Cod peninsula, you can visit America's oldest Artists' Colony and then explore wild and wonderful beaches along the Cape Cod National Seashore. Just about everywhere you go you will find plenty of opportunities to enjoy hiking, cycling, wildlife observation and wonderful fresh lobster and other delicacies.
Boston
Founded in 1630, Massachusetts' capital Boston is one of the oldest cities in the U.S. and played a key role in the American Revolution. As you can imagine, the city is packed with historic sites which you can learn about as you follow the famous Freedom Trail, which is a 2,5mile walking route that will introduce you to 16 historically significant sites – guided tours are available or you can explore at your own pace on a self-guided tour. In addition to history the city offers a diverse collection of interesting museums including the Kennedy Presidential Museum and the Boston Tea Party Ships and Museum. You can enjoy public art installations, beautiful gardens, great shopping and excellent food - foodies can visit one of 30 farmer's markets and round off the day with a fabulous fresh lobster dinner.
Cape Cod
Cape Cod has long been a popular summer vacation destination offering a plethora or activities for all ages and inclinations. The peninsula offers some of the best beaches in the U.S. where you can enjoy just about every water sport you can name – take your pick from swimming, boating, sailing, fishing, kayaking, paddle-boarding and more. The mild weather offers perfect conditions for golfers, hikers, cyclists and walkers to get outdoors and active and the coastal waters offer amazing whale and dolphin watching. The outstanding natural beauty of Cape Cod has attracted many artists to the area and art lovers can enjoy visiting galleries and studios dotted the length and breadth of the peninsula. In addition to all the above Cape Cod is home to several historic towns, interesting museum and a thriving performing arts scene.
Martha's Vineyard
Martha's Vineyard is a delightful island vacation destination situated just 40min by ferry from several ports on the mainland. The laid-back atmosphere of the island is an instant antidote to the hustle and bustle of the city and an invitation to do as much or as little as you like. You can easily explore the island by bicycle or, if pressed for time, go on a guided tour offered by enthusiastic locals. Outdoor enthusiasts can spend their vacation enjoying a wide variety of water sports such as kayaking, wind-surfing and paddle-boarding or learn how to sail. There are many outfitters offering boating rentals and fishing charters and back on land you can go hiking and horse-back riding or play golf and tennis.
Salem
Founded in 1626, Salem was one of the earliest settlements in the U.S. and certainly has some of the most colorful history. The infamous Salem Witch Trials of 1692, which resulted in the hanging of 19 innocent people for involvement in witch-craft, left the city with many ghoulish historical sites which are the highlight of a visit for many people. You can learn all about the history (and the Witches of Salem) on one of many guided tours or see the historic sites at your own pace on a self-guided tour along the Salem Heritage Trail. The Discover Salem Passport will give you access to several of the most popular attractions including the Peabody Essex Museum, the Salem Witch Museum, the historic House of Seven Gables and the Salem Trolley.
Nantucket
Nantucket Island is an ideal destination for a fun-filled family vacation or a romantic couple's getaway. The island has a rich maritime history which you can learn about on a visit to the three historic lighthouses, the Nantucket Shipwreck and Lifesaving Museum and the Lightship Basket Museum. The idyllic island boasts great beaches and there are dozens of outfitters offering boating, sailing, fishing charters and other marine activities. Onshore, hiring a bicycle is one of the best ways of exploring the island and finding your favorite beach. There are a wide variety of guided island tours available including an Architectural Walking Tour, Shearwater Excursions Whale and Seal trips, Nantucket Guided Wilderness Hikes and much more. Round off a busy day of exploring with a live performance at the Theater Workshop of Nantucket.
Provincetown
Provincetown is situated right at the very end of the Cape Cod Peninsula and presented the first glimpse of America for the Mayflower Pilgrims back in 1620. You can learn about the history and heritage of the town at the Provincetown Museum located at the base of the 252ft Pilgrim Monument – take the time to climb to the top of the monument to see sweeping views of the town and coastline. The rare natural beauty of the area has been attracting artists for generations and the town is bristling with galleries, studios and workshops where art lovers can admire works in all mediums and even take lessons. Aside from art and history you will find wonderful beaches, great water-sports, a variety of interesting guided tours and, of course, some of the freshest and finest seafood on Cape Cod.
Plymouth
Plymouth ticks all the boxes for a fun-filled family or couples vacation destination and is proud to offer visitors a long list of attractions for all ages. History buffs will never have a dull moment – there are several excellent museums tracing the interesting history of the city including the Pilgrim Hall Museum and Plimoth Plantation. Ghoulish Ghost and Paranormal tours give you the chance to explore some of America's oldest streets by night, while during the day you can go whale watching, lobster harvesting, hiking in the Myles Standish State Forest or admire the gardens and galleries of the Heritage Museums and Gardens. A great way to enjoy the most popular attractions is on two wheels - just hire a bicycle and set off at your own pace. Cranberry harvesting is available at several venues just before fall.
Amherst
The lively college town of Amherst is located in the Connecticut River Valley in western Massachusetts. The town is surrounded by pastures and farms and foodies will find some great farm-to-fork restaurants, great local Amherst wines and locally brewed beer. Outdoor enthusiasts can go hiking along the scenic trails in Skinner State Park or go cycling along miles of disused railroad tracks which now serve at biking trials. The area is proudly arty and art lovers can join the monthly art walk and visit the Fine Arts Center to watch a live performance or admire the visual arts in the University Museum of Contemporary Art, the Augusta Savage Gallery and the Hampden Gallery.
Worcester
The historic city of Worcester is an interesting destination for a family or couples weekend. Arts enthusiasts will particularly enjoy the chance to visit the Worcester Art Museum (which holds a permanent collection of over 35,000 artworks featuring prominent artists like Gauguin, Monet and Whistler), and the Iris and B. Gerald Cantor Art Gallery on the campus of the College of the Holy Cross. History buffs can explore the Worcester Historical Museum or visit the American Antiquarian Society. If you are travelling with children you can have hours of educational fun at the EcoTarium, a hands-on science and nature center. Round off your day with a show at the Hanover Theatre for the Performing Arts or the unique Mechanics Hall.
Barnstable
The Cape Cod town of Barnstable is an attractive sea-side vacation destination that offers a variety of activities for both families and couples. Popular outdoor activities include whale-watching tours, harbor eco tours and fishing charters. You can do some hiking and bird watching or go on a guided kayak excursion at the Long Pasture Wildlife Sanctuary, and there are several lovely sandy beaches where you can swim and soak up the sun. When the weather is less than perfect there are some interesting museums, historic sites and galleries to visit including the U.S. Coast Guard Museum, the Cahoon Museum of American Art, the Barnstable Old Gaol and the Barnstable Superior Courthouse. You can round off your day having a good laugh at the Barnstable Comedy Club.
Newburyport
Newburyport lies along the Massachusetts coastline just 35 miles northeast of Boston, making it an ideal weekend getaway destination. There is an emphasis on coastal adventures and you can go on a whale-watching tour, try your hand at game fishing on a fishing boat charter or simply enjoy a boat or yacht excursion along the beautiful coastline. You can go for a scenic drive, hike or cycle through the Parker River National Wildlife Refuge or go walking and picnicking in Maudslay State Park. Foodies will find plenty to tempt their taste buds at the local farmer's market or on a Taste Newburyport Food Tour or at the Riverwalk Brewing Company.
Cambridge
Located just across the Charles River from Boston and home to the prestigious learning institutions of Harvard and MIT, Cambridge is a must-visit destination in Massachusetts. You can join a student-led tour of the hallowed halls of Harvard University and should try to find time to visit at least one of the university's amazing art museums – the Fogg, Busch-Reisinger and Sackler Museums as well as the Harvard Museum of Natural History. From Harvard you can easily move on to see MIT's mile-long campus to visit the science and technology exhibits in the MIT Museum – the architecture of the buildings alone is reason to visit. History buffs will also want to walk the African American Heritage Trail which celebrates notable black Americans.
North End, Boston
North End is Boston's oldest neighborhood and has been inhabited since it was originally settled back in the 1630's. The area is a melting pot of Irish, Eastern European Jews and Italians who all immigrated to the U.S. during the 1800's and settled in what was then an overcrowded ghetto area. North End is packed with historic sites which you can discover on one of several guided or self-guided tours or as you make your way along the Heritage Trail – look out for the Old North Church (1723), the Paul Revere House (1680) and Copp's Hill Burying Ground (1659). Foodies will have to make some tough choices – the neighborhood is full of wonderful eateries offering authentic regional cuisine with a strong emphasis on traditional Italian food like Nona used to make it.
Shining Sea Bikeway
The Shining Sea Bikeway in Falmouth, Cape Cod, offers leisure cyclists a wonderful recreational trail that meanders all along the coastline from Wood's Hole to North Falmouth. The trail follows the old New York – Buzzard's Bay railroad and is pleasantly flat almost all the way which means that it's great for families. You can follow the 11.5 mile trail through woodlands, salt flats and swamps along the shoreline of Vineyard Sound, surrounded by nature and caressed by gently sea breezes. Along the way you can stop to admire cranberry bogs (picking is available during season) or to visit the Salt Pond Bird Sanctuary. If you plan to spend a few days exploring the bikeway you can camp or rent a cabin at Sippewissett, right at the midpoint of the trail.
Race Point Beach
Race Point Beach is located within the Cape Cod National Seashore at the very end of the Cape Cod Peninsula near Provincetown. Facing due north, this long sandy beach is ideal for sun bathers as it gets full sun all day long. The beach faces the full force of the Atlantic Ocean, which makes for big waves and a strong undertow, which means that it is not very suitable for swimming unless you keep to the shallows or are a particularly strong swimmer (lifeguards are on duty during the summer season). The beach is easily accessed by car and there is plenty of parking. In season you can take a shuttle to Race Point Beach from Provincetown.
Cape Cod National Seashore
Imagine over 40 miles of pristine sandy beaches running along the edge of the Atlantic Ocean, punctuated here and there by marshes, ponds, lighthouses and cranberry bogs and you will have a pretty accurate idea of the magnificent Cape Cod National Seashore. It is an area of wild natural beauty begging to be explored on foot, by bike or from the water by kayak or boat. At the Salt Pond Visitors Center you can find a list of exciting ranger-led excursions, visit the museum and access the Nauset Marsh and Nauset Bike Trails. There are six sunny beaches where you can swim, relax or build a castle. When the weather is less than perfect you can take a lighthouse tour or a scenic drive.
Halibut Point State Park
Once a granite quarry, the Halibut Point State Park in Rockport is now managed by the Department for Conservation and Recreation and is a popular recreational area for locals and visitors. You can join a number of guided programs that document the parks natural history including the regular Saturday (in summer) quarry tour which includes a granite-cutting demonstration. The park also offers tide pool programs and wildflower walks during the summer and informative sea bird walks during the winter months. The Visitor's Center is located in a renovated 60ft World War II fire control tower which offers amazing views which are well worth the climb – on a good clear day you can see as far as the coast of Maine.
Bridge of Flowers
Shelburne Falls' amazing Bridge of Flowers started life in 1908 as a five-span 400ft arched concrete trolley bridge linking the towns of Shelburne and Buckland. When the railway became bankrupt in 1927 the bridge fell into disuse and became an eyesore until plans were put into action to transform it into a thing of beauty for locals and visitors to enjoy. Tons and tons of soil and compost were brought in by volunteers and today you can stroll across the transformed bridge and admire the beautiful flowers that adorn it each year from April to October. Benches have thoughtfully been placed at either end of the bridge where you and sit for a few moments and ponder the ingenuity behind the project.
Minute Man National Historical Park
The Minute Man National Historical Park is essential viewing for anyone interested in the history of the American Revolution. At the Visitor's Center you can watch "The Road to Revolution Program", a multimedia theater program which supplies essential background information. The park provides daily guided tour programs in summer and some of the historical sites you can look forward to seeing include the Jacob Whittmore House, the Battle Road Trail, Hartwell Tavern and The Wayside. There are regular re-enactments by costumed guides and you could witness a musket firing demonstration. At the North Bridge you can see the famous Minute Man statue, listen to a 20min Ranger Program and reflect on your interesting visit.
The Charles River Conservancy
Located along 19 miles of shore and covering more than 400 acres of parkland along the banks of the Charles River, the Charles River Conservancy is a popular recreational playground for locals and visitors to the Boston area. Herter Park is the largest section of open parkland in the conservancy and offers cycling paths, two community gardens, huge open lawns for sports and a paddle and kayak concession. In North Point Park you can go walking, cycling, boating and kayaking or head to the Lynch Family Skate Park. Magazine Beach in Cambridge offers a large swimming pool, playing fields, pathways and picnic areas. The conservancy includes an 18-mile paved bike and pedestrian pathway along the river where you can make use of Hubway (city shared bicycle system) if you don't have your own bike.
Boston Harbor Islands National Recreation Area
The 34 islands which make up the Boston Harbor Islands National Recreation Area offer visitors a wonderful opportunity to get back to nature and explore a wide variety of both marine and land wildlife. Most of the islands are only open to the public from around April to October when the ferries are running, but a handful can be reached by car all year round. You can simply relax on a beach and breathe in the fresh ocean breeze or get as active as you like hiking and biking or cruising, boating and paddling. You can learn about the maritime history of the island on a Boston Light Tour to Little Brewster Island to see America's oldest Light Station and camping is popular on four of the islands from June to September.
Good Harbor Beach
Good Harbor Beach is one of the most popular beaches in Gloucester, offering soft clean sand, pristine water and gentle waves suitable for all ages. At low tide you can wade across to Salt Island and at high tide you can try your hand at boogie boarding and body surfing. It is advisable to get to the beach early on good-weather days as visitor parking is limited and the beach does tend to get quite crowded. There is a small concession selling food, drinks and beach toys and lifeguards are on duty every day from Memorial Day Weekend to Labor Day. In the off-season the beach is dog-friendly and you can bring your four-legged friends for a run.
Aquinnah Cliffs
The Aquinnah Cliffs are a National Historic Landmark situated on the north shore of Martha's Vineyard off the coast of Cape Cod. The scenically remarkable cliffs are composed of dramatically striated layers of red clay and form part of the Wampanoag Reservation. You can reach Aquinnah Cliffs by car or take the Vineyard Transport Authorities' affordable bus which offers an hourly service to Aquinnah town. In addition there are several tour companies that offer cliff tours by bus or motorbike. Below the colorful cliffs there is a small beach and there are several places to grab a bite to eat – the lobster rolls are rumored to be the best on the island. While you are in the area you can visit the Aquinnah Lighthouse, one of the oldest in America.
Cape Cod Rail Trail
The Cape Cod Rail Trail offers walkers, hikers, bikers, skaters and even baby strollers an ideal recreational area. The trail links the towns of Wellfleet, Eastham, Orleans, Brewster, Harwich and Dennis along a paved pathway which was once a railroad track. Cyclists will love the (mostly) level paved trail, while the wide unpaved shoulder which runs along the side is ideal for walking, running and even horseback riding. You can stop along the way to visit a beach or have a picnic and food, water and restrooms can be found at several stops along the trail. Bicycle rentals, including some hand-cycles, are available for rent at several concessions along the route.
Top