25 Best Things to Do in Florida

Home to many world-class amusement parks, beautiful beaches, and several fantastic museums, it is easy to see why Florida is a popular vacation destination.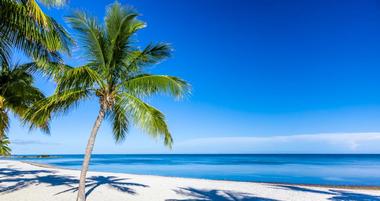 25 Best Places to Visit in Florida
Florida is a world of magnificent beaches, spectacular fishing, great diving, and diverse wildlife both above and below water.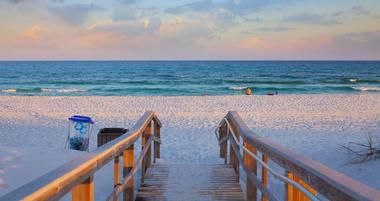 25 Best Family Vacations in Florida
Florida is full of great nature, with beaches, islands, and tons of great attractions for the whole family.
Florida Vacation Ideas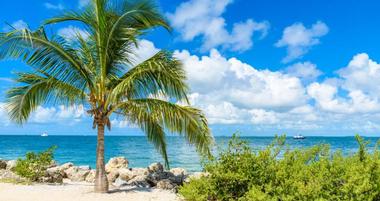 25 Best Florida Day Trips
While Florida is often thought of as the world's theme park capital, there is so much more to see and do throughout the state, with numerous destinations making for a great day trip.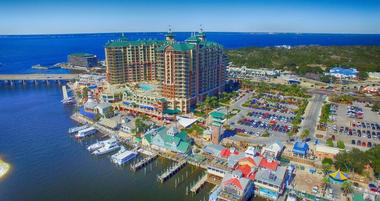 25 Best Florida Resorts
Florida's coastline extends 1,350 miles along the Atlantic Ocean and the Gulf of Mexico, the longest stretch of coastline of any state within the contiguous United States, making it a top resort area for vacationers looking for relaxing beachfront getaways.
Florida Vacation Ideas
Browse a collection of weekend vacation ideas in Florida, including resorts with kids programs, family-friendly pools and a variety of activities. From any point in Florida, a beach is no more than 60 miles away. Choose from Florida vacation activities such as surfing, sailing, snorkeling, boating and, of course, relaxing in the sun.
Sand beaches account for 1,100 miles of the state's 1,800 miles of coastline. In the winter, average temperature in south Florida are 68.5 (F) degrees, and 53.0 (F) degrees in north Florida. Summers are warm with average temperature in south Florida around 82.7 (F) degrees, and 80.5 (F) degrees in the north.
If you live on the East Coast, the state provides many quick and warm getaway opportunities in the winter. Accommodations range from budget at more than 100,000 campsites to luxury hotels and resorts. The state has several national parks and 156 state parks with miles of beautiful beaches, lakes, springs and rivers. National parks include: Biscayne National Park, the largest marine park under the protection of the National Park Service with over 180,000 acres of water. Everglades, the largest subtropical wilderness in the United States located on 1.5 million acres. Dry Tortugas, a cluster of seven islands composed of coral reefs and sand in located 70 miles west of Key West.
Where to Go Next Weekend: Sarasota
Start your discovery of Sarasota at Siesta Key and Lido, the city's most beautiful and most popular beaches with crystal clear waters and miles of the finest white sand. Take the kids to see endangered manatees, sea horses, turtles and much more at the Mote Marine Laboratory and Aquarium. Take a boat ride to see true Florida at Myakka River State Park, or visit Big Cat Habitat and Gulf Coast Sanctuary to see tigers, lions and other large cats. Sarasota is a treasure trove for art lovers.
Start with The Ringling Fine Art Museum, established in 1927. Enjoy the whimsical architecture of the Cà d'Zan Mansion, former home of the circus owner John Ringling. Get your idea of art redefined at The Marietta Museum of Art and Whimsy, or enjoy a contemporary play at The Florida Studio Theatre. If sports are your thing, make sure to catch a baseball game at the Ed Smith Stadium, the home of the Baltimore Orioles. Keep reading for more cheap Florida vacations. Things to do in Sarasota
Florida Trip Ideas: Daytona Beach
There is more to Daytona Beach than rowdy Spring Breaks and breakneck NASCAR races. With 23 miles of the finest beaches, endless fun is linked to the ocean. The famous Daytona Beach Boardwalk is lined with outdoor cafes, bars, shops and restaurants. Three great beach parks - Michael Crotty Bicentennial Park, the Smyrna Dunes Park and the Lighthouse Point Park - are the center of family activities with playgrounds, pavilions, boat rental places and much more.
Rich Daytona art life is represented by the Museum of Arts and Science, which houses more than 30,000 objects. Want to satisfy your sweet tooth? Visit the Angell & Phelps Chocolate Factory, where kids and adults alike will enjoy the tour complete with free samples. Congo River mini golf is fun for the entire family with caves, crocodile swamp, rain forests and waterfalls. The Marine Science Center is a great place to be up close and personal with some fierce creatures from the deep sea. Things to do in Daytona Beach
Tropical Paradise: Key West
Key West is charming, quirky, colorful and relaxed. It is the quintessential Florida of old, taking you back to when Hemingway was frequenting its rustic beach bars. Start your exploration by strolling through the historic Old Town. Visit Hemingway's Home and Museum in his magnificent 1851 Spanish Colonial mansion. Watch the sunset and fun street performers at the famous Mallory Square. Learn about Florida native wildlife at the Florida Keys Eco-Discovery Center.
Take a stroll along the quaint brick pathways of the spectacular Key West Garden Club. Take a boat tour to watch the playful dolphins or visit the historic Dry Tortugas National Park, with 19th Century Fort Jefferson and the magnificent coral reefs that surround it. Have a drink at the Sunset Pier while the sun is making its daily spectacle. Keep reading for more Florida vacations. Things to do in Key West
Florida vacations: Miami
The best place to feel the true vibe of Miami is South Beach, with miles of fine sand covered with tanned bodies, swimmers and paddle boarders. The beach is lined with tall palm trees and quirky ocean side bars and coffee shops. Perfect locations for watching people passing by on rollerblades, skateboards, half-dressed or overdressed, there to see and be seen. For a different atmosphere, visit Coconut Grove, the oldest Miami community.
Take in its village atmosphere, art galleries and high-end boutiques. Take the kids to Jungle Island, a zoo on Watson Island, where birds and animals from all over the world live in a tropical environment. Venture inland and visit Olympia Theatre, the oldest theatre in Miami, where there is something going on all the time. Stroll through the Wynwood Arts District, with its 70 art galleries and street art installations, to see a different side of Miami. Take a fishing trip and try your hand at fishing while taking in the magnificent Miami skyline from the water. Things to do in Miami
Family Vacation Idea in Florida: Orlando
After you get exhausted from all the action at SeaWorld and Walt Disney World in Orlando, you will find that Orlando has much more to offer than just theme parks, regardless of how fantastic they are. Take an American Ghost Adventures tour of Orlando's haunted buildings, spooky streets and mysterious cemeteries.
Enjoy the flower topiaries and magnificent blooms at the Epcot International Flower & Garden Festival, held from March to May. Stroll through the Wall Street Plaza and enjoy the lively atmosphere, great food and cold drinks. Explore Orlando's rich cultural life at The Charles Hosmer Morse Museum of American Art and Wayne Densch Performing Arts Center. Take an airboat ride through the marshes and swamps surrounding the city. Find your next Florida vacation. Things to do in Orlando
Florida vacations: Tallahassee
Located inland and with no sandy beaches to attract tourists, you will be surprised by the number of attractions in Tallahassee. Challenger Learning Center will excite your imagination with its Planetarium, IMAX 3D Theater and Space Mission Simulator. The Tallahassee Automobile Museum has more than 140 antique cars, the best cars ever made in America.
Visit The Goodwood Museum and Gardens to see a magnificent antebellum plantation house. Relax on a bench in the shade at the Lake Ella and Fred Drake Park, while you watch the ducks, turtles and pigeons. Visit one of the oldest lighthouses in Florida, St. Marks Lighthouse, which is located in St. Marks National Wildlife Refuge. Things to do in Tallahassee
St. Petersburg
If you are craving cultural stimulation, St. Petersburg, one of the premier art destinations in the country, is the place for you. With artistic attractions such as the Salvador Dali Museum, the Museum of Fine Arts, the Chihuly Collection of art glass in Morean Arts Center, the St. Petersburg Museum of History, Morean Arts Center, The Florida Holocaust Museum, Florida CraftArt and Sunken Gardens, you won't run out of things to see.
Ft. DeSoto Beach Park is not only considered one of the best beaches in the country, but is also the home of the historic Fort DeSoto. Learn about the city's diverse ecosystems at Weedon Island Preserve and walk along the elevated boardwalks at the Sawgrass Lake Park. Things to do in St. Petersburg
Romantic Beach Destination: Sanibel Island
While visiting the spectacularly beautiful Sanibel Island, it is very easy to do absolutely nothing except sit in your lounge chair on the beach, with your feet in the sand and a cold drink in your hand. However, this does not mean that there is nothing to do. Stroll along the beach and add to your collection of colorful shells.
Visit The Bailey-Matthews National Shell Museum to see some of the biggest, rarest and most beautiful shells in the world. Go see some crocks up close and personal at the J.N. (Ding) Darling National Wildlife Refuge. Explore Sanibel Historical Museum and Village to see how Calusa people lived on Sanibel many centuries ago. Discover The Great Calusa Blueway, a 190-mile long well-marked canoe and kayak trail through Lee County waters. More romantic beach vacations in Florida.
Florida vacation: Jacksonville
You'll find Jacksonville where the St. Johns River spills into the Atlantic Ocean. A large, modern city with a great location, Jacksonville is vibrant, colorful and rich in culture as well as natural beauty. Stroll along the Southbank Riverwalk where the St. Johns River flows through the heart of the city, surrounded by modern skyscrapers, businesses and shops. Visit The Cummer Museum of Art with more than 6000 pieces of art that span millennia.
Have fun with the whole family at the MOSH! This very popular interactive Museum of Science and History has life-size dinosaurs, the Bryan-Gooding Planetarium and much more. The world-renowned Jacksonville Zoo and Gardens have more than 2000 animals and 1000 exotic plants. Don't miss The Riverside Arts Market where produce, arts and crafts, live music and street performers share one lively city block every Saturday. Things to do in Jacksonville
St. Augustine
More than 450 years old, St. Augustine is delightful for the whole family. Start your exploration at the very well-preserved Castillo de San Marcos, on the shore of Matanzas Bay. Learn more about the history of St. Augustine at the Lightner Museum, located in the 1887 Hotel Alcazar, a magnificent Spanish Renaissance Revival palace.
Get close to all 23 species of crocodilians at the St. Augustine Alligator Farm Zoological Park on Anastasia Island. Visit St. Augustine's Old City, with its cobblestone streets and well-preserved historic landmarks. Adventurers at heart should not miss the Pirate and Treasure Museum and passionate golfers will enjoy visiting the World Golf Hall of Fame. More romantic getaways in St. Augustine.
Fort Lauderdale
You can spend your entire visit to Fort Lauderdale on the city's 23 miles of spectacular beaches, swimming, surfing, water-skiing or working on your tan. However, if you want to see the rest of this lovely city, start your exploration by taking a stroll through the charming Las Olas Boulevard in the heart of Fort Lauderdale.
Take the kids to the fascinating interactive, hands-on Museum of Discovery and Science. Or bring them to the Everglades Holiday Park where they can learn about the Everglades' ecosystems, wetlands, alligators and birds from a speeding airboat. For a bit of culture, check out what is happening at the Broward Center for the Performing Arts or at the Parker Playhouse, both located in the heart of the city's Riverwalk Arts & Entertainment District. Things to do in Fort Lauderdale
Tampa
An old city with a turbulent past, Tampa has a modern, lively heart that offers exciting adventures for curious explorers. One of the most popular attractions in Tampa is the famous Busch Gardens, an African-themed amusement park with thrill rides and wild animals. For more wildlife, visit Big Cat Rescue, an animal sanctuary for orphaned and rescued big cats. The Tampa Electric Manatee Viewing Center is another sanctuary, this one is for endangered native manatees.
Another must-see for animal lovers is the famous Florida Aquarium, with more than 20,000 animals and plants. The Glazer Children's Museum is another place that kids will love, with more than 170 interactive, hands-on exhibits. Treat yourself to tickets for the latest performance at The Straz Center for the Performing Arts. If you are fond of visual art, don't miss the Contemporary Art Museum and Tampa Museum of Art. Things to do in Tampa
Disney's Fantasyland
In order to make room for the new generation of movie characters, Disney launched Fantasyland 2.0 at Walt Disney World Resort in Lake Buena Vista, a daring expansion from 10 acres to 21. While compromises had to be made and a few old attractions had to be cut, Fantasyland got two sparkling new castles (up from one). The characters from "The Little Mermaid" and "Beauty and the Beast" now all have new high-tech homes. Be Our Guest Restaurant in the Magic Kingdom is located in one of the two new castles where visitors are greeted by a fluffy Beach. The restaurant serves French-inspired cuisine for lunch and dinner. If you are just looking for a quick snack, head to Gaston's Tavern which serves cinnamon rolls, croissants, fresh fruit, frozen apple juice with a hint of toasted marshmallow in a souvenir goblet. Fans of Ariel should head to Prince Eric's castle, home to Ariel and her friends in Under the Sea.
Harry Potter Theme Park in Orlando
The park, called The Wizarding World of Harry Potter in Orlando recreates some of the most famous locations, including the Hogwarts castle, the village of Hogsmeade, and the Forbidden Forest. Kids and grown-ups alike can immerse themselves in rides, shops, restaurants and interactive attractions at the Universal Orlando Resort in Florida. Order the Butterbeer in Hogsmeade, visit Ollivanders Wand Shop and enjoy other attractions hands-on. Tour the magical Hogwarts castle and the state-of-the-art attraction - Harry Potter and the Forbidden Journey - that uses ground-breaking technology to bring the magic, characters and stories to life.
SeaWorld Orlando
SeaWorld Orlando is a 200-acre marine park featuring shows, adventure rides and unique animals such as killer whales, dolphins, sea lions, penguins and sharks. The park is located 10 minutes south of downtown Orlando and 15 minutes from Orlando International Airport. Elaborate shows attract visitors of all ages. Blue Horizons includes dolphins, exotic birds and expert divers. The Shamu Adventure features a family of killer whales, and Shamu Rocks America is a nighttime killer whale show.
Other shows include comedy, acrobatic performances and water sports. The park features Kraken, one of the tallest roller coasters in Florida. If you like water adventures, try Journey to Atlantis which is part water ride, part roller coaster. Sign up for the special Dolphin Nursery Close-up Tour which will let you learn more about Atlantic bottlenose dolphins. The one-hour guided tour is restricted to about 10 guests over the age of 10. The schedule varies depending on dolphin births.
The walking tour explains dolphin reproduction and calf-rearing and gives visitors a chance to speak to the Animal Care Specialists who care for the dolphins. During the tour, vacationers can interact with a dolphin family in a restricted area accessible only to tour guests. The tour costs $40 which is in addition to the cost of admission to the park. Please check the price before you go as it is subject to change. Reservations can be made by calling 800-327-2424.
The park has nine restaurants and cafes. For a unique experience, try the Dine With Shamu buffet which allows visitors to observe training sessions and speak with trainers. Reservations are required. The park is open year-round. Admission is $61.95 for visitors over 10 years of age, $49.95 for kids ages 3-9, and free for children under two. Please check the pricing before you go because it may change. If you want to avoid waiting in line, purchase your tickets online at www.SeaWorld.com and print them at home before you leave.
Florida Resorts
PGA National Resort & Spa is one of the top golf vacations in the country. Innisbrook Golf Resort has five golf courses, pools for kids and a great spa. The Hotel Zamora is a romantic getaway with scenic water views.
Ocean Key Resort offers a selection of rooms and suites with private balconies overlooking the ocean, a spa and a sunset restaurant. The resort is located between Key West Harbor and Mallory Square in the Florida Keys. The outdoor pool is right on the water. Most nearby attractions are accessible by foot or by bike, giving you plenty to see and do.
Acqualina in Sunny Isles Beach has a specially designed children's program with activities that include boat building, learning about marine animals, and participating in kayak rescue missions. While your young explorer is busy making new friends, you will be free to head to the resort's spa for a few hours of much-needed relaxation on your family beach vacation. Or you can lounge on the white sandy beach while enjoying a refreshing drink. At Acqualina, you can choose from many different accommodation options to fit your family's needs.
One Ocean Resort has a kids play room, a spa and a white-sand beach. The resort is located in Atlantic Beach, minutes from Jacksonville and across from the picturesque Beaches Town Center where you can enjoy a wide selection of shops, restaurants, art galleries, ice-cream parlors and nightlife options.
The Boca Raton Resort in south Palm Beach County is set on 356 acres and offers a total of 1,041 guest rooms, suites and villas. Kids can participate in Camp Boca while grown-ups enjoy golf, massages, tennis and other activities.
Cape Coral
With 400 miles of canals, endless sandy beaches and great golf courses, Cape Coral is a popular Gulf of Mexico tourist destination. One of the most visited attractions is the Cape Coral Yacht Club, a community center with a beautiful stretch of beach, a swimming pool and a fishing dock. Rotary Park Environmental Center is a 97-acre diverse park with miles of boardwalks and walking trails.
It also includes the fascinating Tom Allen Memorial Butterfly Garden. Sun Splash Family Waterpark will thrill the kids with its wet rides and pools. A visit to the artists' co-op, Harbour View Gallery, will give you a glimpse into the cities vibrant art world. A visit to the Cape Coral Farmers' Market will delight all your senses and introduce you to the produce growing in the region. Relaxing vacation idea: The Westin Cape Coral Resort at Marina Village, Florida
Naples
Top tourist attractions in Naples include the iconic Naples Pier, where locals and tourists alike gather for spectacular sunsets and look out for dolphins. Corkscrew Swamp Sanctuary is the place to go if you want to see alligators, otters and other wildlife. Naples Zoo at Caribbean Gardens is one of the top zoos in the U.S. and a fun place to visit with kids. The Bird Gardens of Naples houses over 300 birds from around the world. Naples is home to many wonderful romantic restaurants.
Relax at the family-friendly Lowdermilk Beach Park, where you can have a picnic while kids play on the lawn or on the beach. Outdoor enthusiasts can hike along the Bird Rookery Swamp Trail and the whole family can have a fun afternoon shopping at the Village on Venetian Bay. The best museums to visit in Naples include the Baker Museum, which houses modern and contemporary art, the Golisano Children's Museum of Naples, where kids can learn with hands-on activities and the Collier County Museum, which documents the history of Naples.
Top