How Do I Plan a Getaway Trip?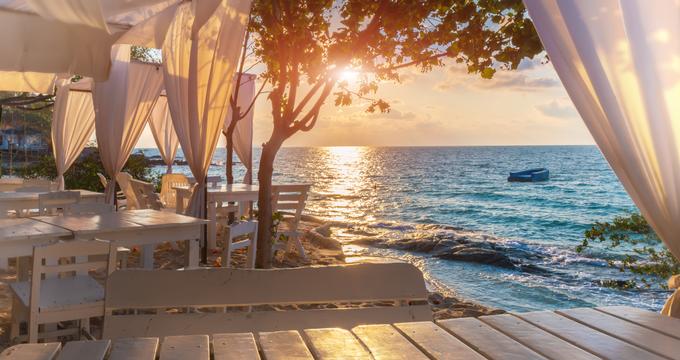 25 Best Luxury Weekend Getaways in the U.S.

Best luxury vacations in the U.S. include relaxing spa getaways, golf resorts and beach destinations.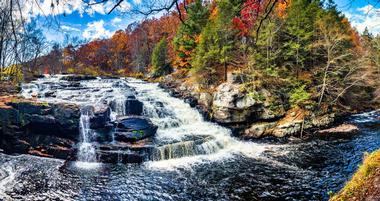 25 Best Weekend Getaways in Pennsylvania
Discover top escapes with driving times from Philadelphia, including full service resorts, country inns, farm stays, spas and romantic retreats.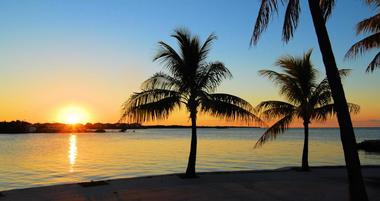 25 Best Florida Weekend Getaways
Top Florida vacation ideas include sandy beaches, romantic weekend getaways, family resorts, spas and golf trips.
Weekend Getaway Ideas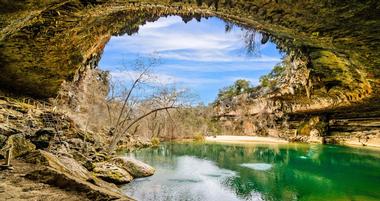 25 Best Weekend Getaways in Texas
Top Texas vacation ideas include relaxing inns, spas and romantic getaways, with driving times from Dallas, Austin, Huston and San Antonio.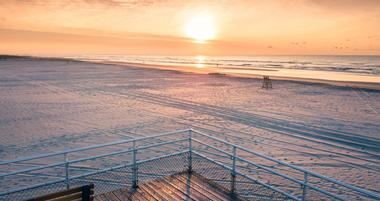 25 Best Weekend Getaways in New Jersey
Top New Jersey vacation ideas include great beaches, outdoor activities, historic inns, lodges and other great weekend escapes.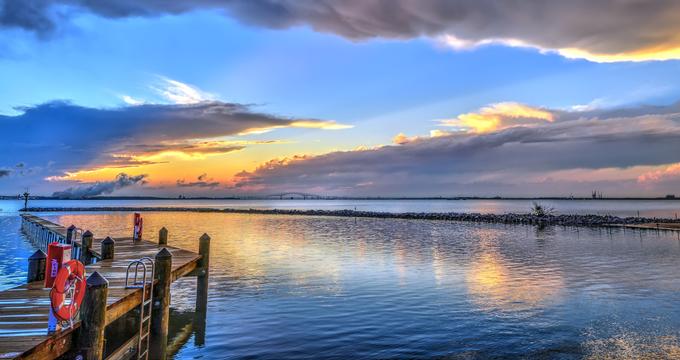 25 Best Romantic Weekend Getaways in Maryland
Plan a romantic weekend trip in Maryland where you can choose from country inns, quiet B&Bs and full-service resorts.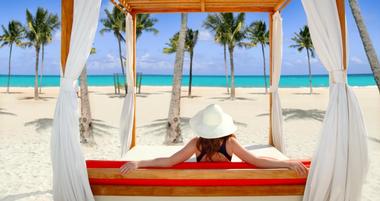 25 Best Girls Weekend Getaway Ideas
Ideas include Hawaii, New York, Portland, Washington, Wyoming, Hollywood, Memphis and many more.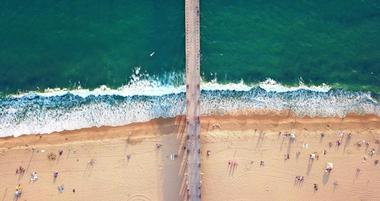 31 Last Minute Weekend Getaways & Cheap Vacations
Top last minute packages & ideas include resorts in Hawaii, Florida, Texas and other great destinations.
More Feature Stories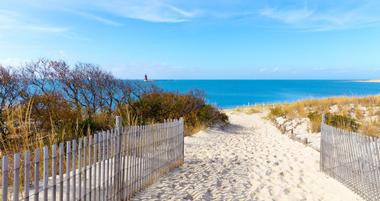 25 Best Romantic Weekend Getaways in Delaware
Get away for a relaxing weekend on the beach, spa pampering and outdoor adventures.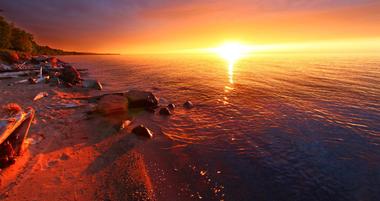 20 Best Romantic Weekend Getaways from Detroit
Explore some of Michigan's most beautiful destination on your weekend trip from Detroit, including Ann Arbor Saugatuck, Kalamazoo and many other vacation spots.
How do I plan a getaway trip?
Weekend getaways are the best way to rejuvenate if you don't have many vacation days left in a year. Awesome weekend getaway ideas include travel to a nearby romantic inn, a full service resort, or long weekend getaways to a beach in Florida, Hawaii or the Caribbean. Couples celebrating an anniversary, birthday or a vow renewal have many romantic options, from quick trips in New England, Florida and Arizona to ultra relaxing spa vacations and all inclusive weekend getaways. We have a whole section dedicated to romantic weekend getaways, so it's a good idea to start your research there. Weekend getaways with kids can include a trip to a new city, beach destination in Florida, the East Coast, California and other beautiful spots.
More ideas: Weekend getaways on the East Coast.
Best weekend getaways: Practical Travel Tips and Money Saving Ideas
If you live in a major city like New York, look for romantic resorts, hotels, inns and other quick getaways that are a short drive away, so that you can save time and money getting to your destination. It's always fun to plan your long weekend getaway around a major holiday like Labor Day in September, Memorial Day in May or Presidents Day in the winter, but be sure to book your activities ahead of time. Every season offers something unique to look forward to: relaxing on the beach in the summer and gourmet dining in the winter. Quick weekend getaways for friends include spa parties, fun weekend getaways for couples, 3 day weekend trips, one day vacation ideas & day trips, amazing tours and group activities.
Fun weekend getaways - Book Now of Wait? Many travelers ask: Should I plan ahead of time or wait until the last minute to book my weekend getaway? The answer is: it depends. If you want to get away to a popular destination during the holidays or a special time of year like the fall foliage, you should book several weeks in advance or you may not get a room. But during most other times of the year waiting until the last minute is ok, and can in fact get you a great deal. Once resorts realize that a large percentage of their rooms will be empty, they will discount them. Whether you are looking for romantic weekend getaways on the East Coast or family travel on the West Coast, there is plenty to choose from. You can find cheap weekend getaway ideas, quick luxury trips and more. Weekend getaways on the East Coast: from Boston, from NYC and more.
Weekend Getaway Deals: There are two major opportunities to save on your weekend trip: find a cheap flight and a hotel weekend deal. If you decide to visit a major city where the flow of business travelers all but stops on weekends, both should be quite easy. Check airline sites for last minute specials and long weekend trip ideas to your favorite destination. City hotel rates drop on weekends, unless there is a major festival or event taking place like a graduation at a major university or a holiday like St. Patrick's Day which attracts a large number of visitors. If you are looking for a weekend getaway under $500 or under $1,000, driving to your destination may be the way to save money.
Look for Last Minute Specials: Weekend getaways offers a great opportunity to look for last minute specials, especially during the non-holiday weekends. Peak season varies depending on the destination, but you should always ask about specials. It's best to stay flexible and shop around to find the best deals. You may find, for example, that a weekend on the beach in Florida, including airfare, will cost you less than a drive to a Vermont inn in late September or early October because of the fall foliage season in Vermont. A great place to look for deals and cheap weekend getaways for couples year-round is Scottsdale which offers sunny weather, resorts with outdoor pools, scenic golf courses and spas.
Quick Getaways - What is the Best Way to Book? When planning a short trip to a nearby inn, first check their web site for current specials and packages. If you find a lower nightly rate on a popular price comparison site, call the hotel and ask them to match the price. Usually they will be happy to oblige because if you book directly with them, they do not have to pay a commission for the booking. While talking to the reservations agent, you can ask which room is the quietest, has the best view or more space. You can also request an early check-in or late check-out, find out about spa services and other activities.
Fun weekend getaways - Which Room or Luxury Suite Do I Book? Inns and hotels usually post pictures of the types of rooms and suites that the property has available. Smaller getaways frequently offer individually decorated rooms with fireplaces, romantic four-poster beds, whirlpool tubs for two and other unique features. It's worth the extra time to look up what is available before you call them to book so that you can get exactly what you want for your weekend trip. Find short weekend getaways from LA, SF and Seattle.
Find Out About the Cancellation Policy: If you are used to staying in big city hotels with a 48-hour cancellation policy, you may not realize that many smaller inns require you to cancel a few weeks or even a month in advance. It's good to keep that in mind when planning quick getaway vacations. It's more difficult for them to fill their accommodations, so they make it harder to cancel without giving up a deposit. Booking a last minute trip usually solves the problem of something coming before you can take off for your vacation. Travel insurance may make sense as well if the weekend trip is not cheap.
Quick Getaways - Book Your Activities Early: During busy holiday weekends, many vacationers end up not getting the spa treatment, tour or tee time they were hoping for. This can be avoided by booking your favorite activities ahead of time. Be sure to ask about the cancellation policy in case you can't make it.
If you can find a special on a plush resort room, you will have some money left over for massages, golf, tennis, wine tasting, hot air balloon rides, adventure tours and more. Look up events taking place this weekend at nearby towns and you can attend a fun outdoor concert or a theater performance, especially in the summer.
Weekend Destinations & Vacation Spots near me
The best weekend vacation destinations are those that are easy to get to, allowing you to pack a bag and jump in the car or on a short flight that's close to your chosen resort. From East Coast cities, head to Vermont, Maine and Upstate New York where you'll find charming inns, full-service spa resorts and historic attractions. If you want to get to a beach, there are many resorts around Miami, Florida that are easy to get to and offer sandy beaches and relaxing spas.
From West Coast cities, head to Napa and Sonoma for gourmet food and wine and Southern California for scenic beach resorts. The Ritz-Carlton Half Moon Bay in Northern California has scenic golf and rooms with a view. Some consider Hawaii just a short hop from San Francisco or LA, but it depends on your perspective. If a 6-hour flight does not seem too long, spend a long weekend exploring the sandy beaches of Oahu, Maui or the Big Islands - non-stop flights are available to all three islands from West Coast cities. Don't discount cities like Seattle or Sacramento when choosing your weekend destination. Cities offer a variety of things to do, unique spas, restaurants, shows and nightlife.
Quick Getaways - New York Weekend: There are many fun things to see and do on a weekend trip to New York, from Broadway shows, museums and art galleries for creative shoppers, to famous landmarks and restaurants. Families with kids can explore Central Park with its playgrounds, scenic spots, ponds and even a Marionette Theater. Visit in the summer and you can get tickets to Shakespeare performances and outdoor music concerts. If you need ideas for girls weekend, look for specials at luxury hotels with great spas, relax with a massage and do some shopping on Madison and Park Avenues.
Las Vegas Weekend: Las Vegas is such a popular weekend vacation destination that major U.S. airlines offer all inclusive packages with airfare, room and shows included throughout the year. If you are looking for birthday getaways for couples or cheap weekend trip ideas, Las Vegas could be just the place. There are so many things to see and do in Las Vegas that you would need more than just a long weekend there to explore it all. The choice of weekend activities is nearly endless, from awesome pools, spas, casinos, free outdoor attractions, spectacular shows and affordable buffets where you can taste cuisine from around the world. Planning an anniversary celebration, birthday or a wedding in Vegas if you want to elope, is quite easy as well. Las Vegas is a destination for romance where couples can luxuriate in lavish honeymoon suites with a view. Find great things to do on your weekend getaway to Las Vegas.
For weekend ideas near you, visit our destinations page. Our weekend packages section highlights some of the best weekend getaway packages and deals handpicked by our editors.
Quick weekend getaways - Weekend Vacation Ideas by Interest
Whether you are looking for a family weekend getaway, couples' trip, girlfriends, guys, luxury or cheap weekends, there are ideas for everyone.
Weekend Getaways for Couples: Browse the weekend getaways section of our site for the full list of ideas. There are many unique romantic inns to choose from for couples, and full service resorts for families. Windham Hill Inn in Vermont offers outdoor activities year-round. The White Barn Inn in Maine has a delicious gourmet restaurant. Plan a summer weekend at the Equinox where you can learn to fly fish, play golf and take off-road driving classes. On the West Coast, Terranea Resort in California has spectacular ocean views. Tu Tu' Tun Lodge in Oregon is a great romantic lodge with river views. Get away to The Inn at Langley from Seattle and enjoy spectacular ocean views. During the summer, explore the beach and wilderness around the Wickaninnish Inn. If you are wondering "what are some great weekend getaways near me" be sure to explore our guides from major cities from the top navigation bar. From romantic weekend ideas, family weekend vacation options, local vacation ideas, inexpensive weekend getaway ideas, fun long and short day trips, there is something for everyone.
Family Getaways: Families tend to like pools, beaches and a choice of activities that allow children to learn something new and parents to relax with a game of golf of a massage. Regardless of where you live, there is probably a full service resort that's an easy drive from your town. There are many 2 day trip ideas as well as longer getaways in any part of the United States. From New York, visit The Sagamore Hotel, set on a lake. From Los Angeles, plan a family adventure to El Capitan Canyon. Kids' programs are often seasonal, available during the summer and major holidays. Some resorts offer activities to children year-round. If you are planning to have your child participate in one of the kids' programs, remember to double check availability and requirements. Younger children usually have to be accompanied by an adult, while older kids can participate in the activities on their own.
Luxury Weekend Breaks: If you are looking for a luxury trip, you have many options within a short flight or drive away. From East Coast cities like NYC and Boston, you can easily get to a sandy beach in the Bahamas or Barbados and spend your weekend relaxing surrounded by the Caribbean Sea. From West Coast cities like San Francisco, San Diego and Los Angeles, getting on a plane will take you to a plush resort in Mexico or the Caribbean. There are many luxury options nearby as well, including scenic resorts on the coast of California, health spas, golf getaways and mountain resorts which offer skiing in the winter and many outdoor activities in the summer.
Girls Weekend Ideas - long weekend getaways: What do girls like to do on their weekend getaway? Spa parties, shopping, group adventures and plenty of relaxation by the pool or on the beach will please nearly every gal. Hotels often offer special girls weekend packages designed to attract two or more girlfriends who want to get away together to relax in a natural setting, or surrounded by the buzz of a big city like New York, London or Paris. Some of the best best birthday trips can be close to your home and can be quite affordable.
Quick weekend getaways - Golf Weekends: Golf weekend packages are usually designed for guys who want to go out and party while challenging each other with a few rounds of golf. During the summer, check at one of the resorts near where you live if they offer guys' packages. Often they will include free rounds, massages and resort credit which you can spend on drinks and food. During the winter months you may have to travel a bit further, such as Florida, Mexico or Southern California to find a golf course that's open. Airfare will be the biggest expense, so comparison shop to find the best deal.
Cheap Weekend Getaways: The best way to find a cheap weekend getaway is to get away during the shoulder season – September, first week of November, in January just after New Year's, April and early May. You can find vacations under 1000 or even under 500. Avoid peak travel time such as major holidays because both airfare and hotel rooms won't be cheap then. To keep the cost down, consider camping in a national park or rent a self-serve cabin. Not only are they affordable, but you will also have the option to cook your own meals which will keep the costs down. If you want to do something relaxing like enjoy the facilities of a plush resort spa, in many cases you can buy a day pass to the spa while staying at an affordable Bed and Breakfast nearby, rather than paying for the expensive resort room. Find more results for "places to vacation near me."
Weekend Activities - long weekend getaways: Depending on where you live in the U.S., you will have access to different weekend activities, some pricey and some quite affordable, or even free. For those who like to stay active on vacation, there is hiking, mountain biking, golf and fishing in the summer, and skiing, snowboarding, sledding and cross-country skiing in the winter. A great way to see several destinations in a short span of time is a weekend cruise and there are many options: from 3 day Caribbean cruises to 2 day river sailings. Check the departures from your city and look for shoulder season specials. In addition to cruises, short getaways for couples include day trips to a nearby park, historical attraction or an overnight stay in a country inn. For more last minute getaways this weekend, visit our USA destination page which features many great things to do.
Weekend Holidays - Long Weekend Getaways
The holidays are the most popular time that people take a quick trip that's 2 to 5 hours from their home. That's the reason that getting away during the weekend holidays requires a bit more research and planning so that you can secure the best room rate and airfare, book all the right activities ahead of time, and confirm that everything will be the way you expect once you get to your destinations.
New Year's Day in January: The first day of the year should be spent next to a cozy fireplace in New England or on a tropical beach. If you have time for a long weekend getaway, fly to the Caribbean and go snorkeling in the tropical waters. If you have to be back at work soon, drive to a nearby resort or inn for skiing, snowshoeing and romantic sleigh rides.
Valentine's Day in February: Whether you've been waiting for the perfect occasion to propose or want to surprise your better half with a unique weekend trip, Valentine's Day is the perfect excuse to book a romantic suite, four-course dinner and celebrate with a bottle of fine wine.
Easter in April: Easter weekends are often about family reunions and delicious brunches. If you decide to fly to Florida, Southern California or Mexico, book your airplane seats early. With small children, you may be better off driving to a nearby resort which has an indoor pool, water park and kid-friendly restaurants. Join an Easter egg hunt or organize your own. Many Easter Sunday brunch events at hotels in the United States and Europe feature a visit from the Easter Bunny and other fun events for children.
Mother's Day: Say "thank you" to mom by taking her to a health spa, visit art galleries and go shopping. She may enjoy a day trip a short drive from her house or a two-day getaway at a resort. You will find great deals in Florida, Mexico and in the Caribbean if you have time for a long weekend getaway.
Memorial Day: Many travelers tell us that Memorial Day is their favorite weekend because it's right at the start of the summer. Plan a family trip to the beach, find a romantic coastal hotel, or simply bring out the BBQ and have fun in your back yard with friends and family.
Father's Day in June - Great Getaways: Take some time off work to play a round of golf with your dad, go hiking in a nearby state park or treat him to a delicious brunch. Many hotels in the U.S. offer Father's Day weekend packages which include activities, dining credit and other perks.
Fourth of July (Independence Day): Summer is in full bloom, complete with barbeque dinners by the pool, sunny beach days and delicious farm-fresh food. There are many more affordable weekend options to choose from on the 4th of July than at any other time during the year. Book a family-friendly state lodge or pitch a tent in a national park where you can watch wildlife and go on scenic hikes. Major cities offer a diverse selection of outdoor concerts, theater and movies under the stars.
Labor Day in September: Celebrate the end of the summer in style with a beach party, cocktails by the pool or a garden dinner with friends. Head to one of the popular East Coast or West Coast beach towns where you can go antiquing, browse art galleries and relax at cafes.
Columbus Day in October: Columbus Day weekend is the time for apple-picking and autumn harvest. It's when the leaves turn from green to yellow, red and brown, putting on a spectacular fall foliage show of colors. Check into a romantic inn, go mountain biking, fishing or river rafting. Take a yoga class to find your inner Zen and prepare for the winter ahead. More ideas: last minute and cheap weekend getaway packages.
Great Getaways - Halloween on October 31: Especially fun for children who like to dress in colorful costumes and trick-or-treat, Halloween is the time to visit haunted houses, tell spooky stories and eat plenty of pumpkin soup.
Thanksgiving in November: Take a few days off work and plan a long weekend getaway this Thanksgiving. Take a trip to Miami Beach, Palm Beach, the Florida Keys, Hawaii or some other warm-weather destination. Hotels and resorts in the U.S. and abroad prepare elaborate Thanksgiving buffets and fun activities for kids.
Christmas and New Year's Eve in December: Plan a family weekend getaway to a nearby resort, or fly to a sunny destination such as Maui, St Thomas or the Bahamas where you can spend your long weekend splashing around in the ocean. If you didn't make plans months in advance, look for last minute weekend flights and hotel offers.
How do I find romantic getaways near me?: Sometimes the best vacations end up being simple, inexpensive trips to a local inn or a cozy B&B where friendly innkeepers share their knowledge of the local town while you get to relax in a comfortable home-away-from home setting. Use the search box at the top of the page to type in your state and browse some of the top inns your area.
Can you recommend some easy 3 day getaways?: 3 or 4 days may sound like a lot but if you spend half of the time on travel, the time goes by quickly. Some of the best long weekend destinations are just a short car, train or bus ride away. Thinking simple can save you a lot of stress and let you find what you are looking for: a relaxing weekend at a spa resort, friendly inn or a kid-friendly hotel nearby.
How so I find inexpensive weekend getaways?: Plan your trip ahead of time during a busy travel season and be flexible with your dates so that you can shop around for deals, cheap romantic weekend getaways, seasonal specials and vacation packages.
Weekend getaways in the Midwest: Ohio, Indiana, Iowa, Michigan, from Chicago, from Minneapolis and Missouri
Spa Weekend Getaways
During a spa getaway, you can look forward to massages, body wraps, facials and therapies such as yoga, Tai Chi, meditation and more. Couples should look for spas that offer couples treatment rooms and services. You can enjoy a side-by-side massage, or book one of the packages that lets one partner play golf while the other visits the spa. If you are planning to reserve a suite, check if the terrace is large enough to accommodate massage tables. That way you can get a massage with a view in your own suite. Here are 10 quick weekend trip ideas:
Winvian is a romantic retreat in Connecticut where couples are accommodated in unique cottages designed by 15 architects. Request a couples massage in the privacy of your own spacious cottage living room. At Canyon Ranch in the Berkshires, patrons get to choose from over 40 daily fitness classes to complement their five star relaxation.
The wellness center at Milliken Creek Inn is open only to guests of the inn, offering privacy and seclusion. The nearby Harvest Inn has a Garden Sanctuary and two swimming pools.
The Fairmont Scottsdale Princess Resort in Arizona has beautifully landscaped gardens, an outdoor pool and a varied menu of services. The Boulders Resort in Arizona is home to the famous Golden Door Spa with a labyrinth, fitness center, movement and yoga studios, and a cafe serving healthy cuisine. The Royal Palms Resort offers a fitness center, hiking, mountain biking, ad nearby championship golf courses.
Soak up the sun in the Bahamas at One& Only Ocean Club. The resort has eight ultra-luxurious treatment villas with a garden, daybed and a jetted bath. In South Beach, Florida, guests can combine elegant dining and shopping with luxury relaxation during their weekend getaway. The Setai has beautiful treatment suites with a private bath, steam room, and ocean or pool views. The Betsy has a new rooftop solarium with ocean views.
Highlands Inn in Carmel, California has a heated outdoor pool, in-room treatment services and ocean views. Local activities include horseback riding, scuba diving and wine tours. Highlands Inn Carmel Hyatt has a restaurant with scenic ocean views which serves a selection of Monterey Bay seafood and fresh local produce. More fun vacation ideas in Carmel.




Top