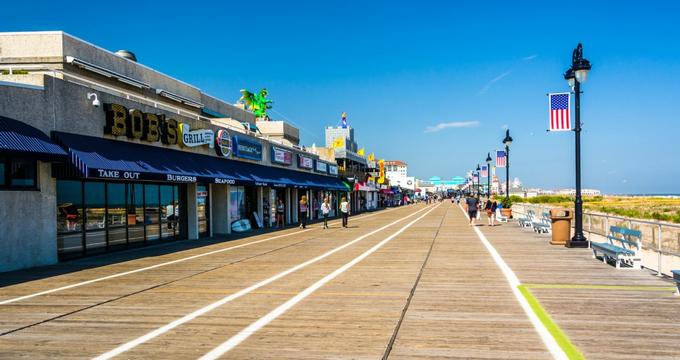 23 Best Places to Visit in New Jersey

New Jersey, also known as the Garden State, is a popular East Coast vacation destination.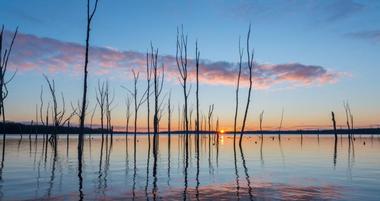 25 Best Lakes in New Jersey
Tucked up against the Atlantic Ocean, New Jersey has no shortage of beautiful beaches.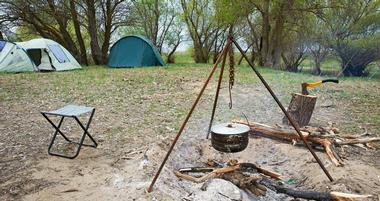 25 Best New Jersey Shore Camping Spots
The New Jersey Shore stretches for more than 140 miles along the Atlantic Ocean, so it's no surprise that the area is bursting at the seams with excellent camping opportunities for people of all ages and interests.
Where to Travel Now
18 Best Romantic Jersey City Restaurants
From Italian, French, and Spanish cuisines to excellent burgers, sliders and steaks, Jersey City offers a variety of great flavors.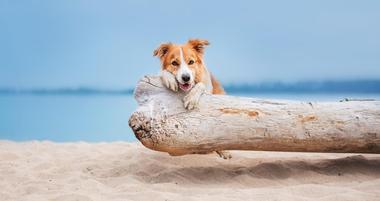 10 Dog-Friendly Beaches in New Jersey
Living in New Jersey means having 141 miles of magnificent beaches to enjoy.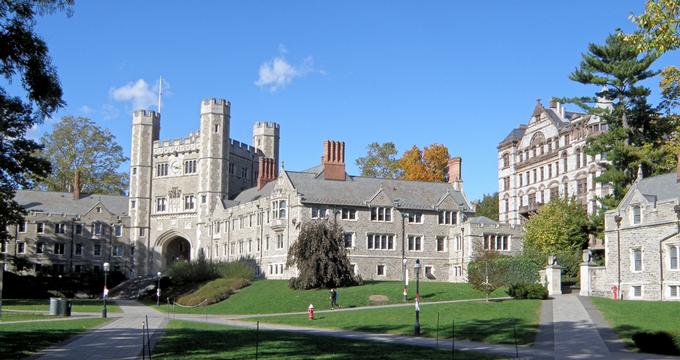 25 Best Things to Do in Princeton, NJ
Plan a weekend trip to Princeton to explore the famous university town's museums, parks, attractions and restaurants.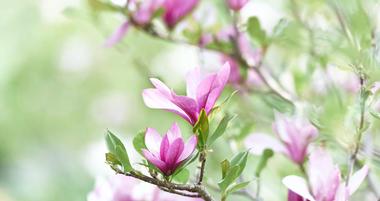 20 Best Things to Do in Montclair, New Jersey
Plan a day trip or a weekend getaway to Montclair, New Jersey where you can visit gardens, museums and dine at great restaurants.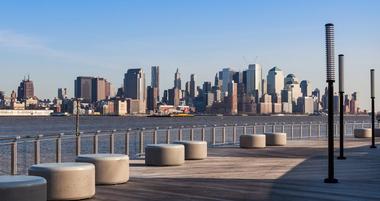 12 Best Things to Do in Hoboken, New Jersey
Explore Hoboken's restaurants, museums and attractions on your own or sign up for an exciting tour.
More Feature Stories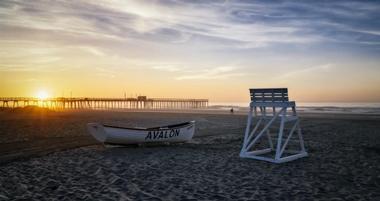 12 Best Things to Do in Wildwood, NJ
Wildwood, New Jersey, is known for its sandy beaches and boardwalk, and is one of the top beach destinations on the East Coast.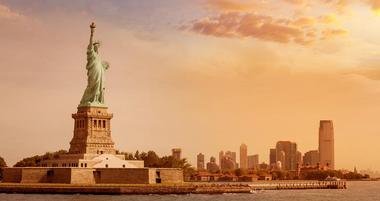 25 Best Things to Do in Jersey City, New Jersey
Jersey City offers great restaurants, attractions and beautiful views of Manhattan.
Weekend Getaways

New Jersey Vacations & Things to Do
Bordered by New York, Pennsylvania, and Delaware, New Jersey boasts more than 130 miles of Atlantic Ocean coastline. This picturesque place is the most densely populated state in the USA and happens to be home to Princeton University, the top-ranked university in the United States in 2017.
New Jersey is a great vacation destination thanks to its beaches, cities, amusement parks, and entertainment venues. New Jersey's proximity to New York City also makes this state a popular stopover for East Coast travelers, while Atlantic City — the state's famous gambling city — draws visitors from all around the world.
Princeton University Art Museum
The Princeton University Art Museum boasts an impressive array of artifacts from ancient and modern times. Formally founded in 1882, the museum contains dozens of rare pieces from private collectors and generous alumni donors. Photographs, sculptures, texts, paintings, and interactive exhibits are found throughout the large facility.
The Princeton University Art Museum also has an active research program that thrives on support and help from Princeton students at all levels. The museum is open for public tours 6 days a week, and admission is free for everyone. Information about the museum's unique exhibits is available on the Princeton University website.
Elm Drive, Princeton, NJ 08544, Phone: 609-258-3788
Grounds For Sculpture
Grounds For Sculpture is a contemporary sculpture exhibit located 15 minutes outside of Princeton. This compelling outdoor exhibit features several collections of sculptures by popular modern artists. The park where Grounds For Sculpture takes place is teeming with friendly peacocks and other unique wildlife.
Unlike most art exhibits, visitors are allowed to touch many of the sculptures on display at Grounds For Sculpture. There are several restaurants inside the park, along with amenities for guests. Visitors are required to buy timed tickets before visiting the park to help cut down on overcrowding. Grounds For Sculpture tickets are available online for between $10 and $16.
80 Sculptors Way, Hamilton, NJ 08619, Phone: 609-586-0616
Ocean City Boardwalk
The Ocean City Boardwalk is one of the most iconic tourist spots in the Eastern United States. Fun for visitors of all ages, the 3-mile-long pier is covered with shops, entertainment venues, and restaurants. Visitors can stay entertained for hours by watching free performances from locals and by taking in expansive views of the Atlantic Ocean and the nearby beach.
One of the highlights of the Ocean City Boardwalk is the amusement park, which features a Ferris wheel, some small rollercoasters, and other carnival attractions. For overnight visitors, there are several hotels, motels, and inns situated along the spacious boardwalk.
Thomas Edison National Historical Park
Thomas Edison is hailed as one of America's most famous inventors. At this historical site dedicated to preserving his legacy, visitors can learn about some of Edison's most monumental creations, including the incandescent light bulb.
Thomas Edison's Talking Doll, which is known as the world's first recorded audio product, is also on display at the Thomas Edison National Historical Park. The park is an excellent destination for kids since it has plenty of hands-on opportunities for learning. The park is open all year round and admission rates vary depending on age. Admission is free for children ages 16 and under.
Empty Sky - 9/11 Memorial
The Empty Sky Memorial is dedicated to the 749 New Jersey natives who lost their lives in the September 11, 2001 terrorist attacks. Located in Jersey City, the solemn memorial features two walls that face out toward Ground Zero.
The walls are engraved with the names of the 749 individuals who died in the Twin Towers, in the Pentagon, and at the lonely field in Shanksville, Pennsylvania, where the third hijacked aircraft went down. The Empty Sky Memorial gazes out toward the Manhattan skyline, where the Two Towers once stood, and provides impressive views of the area surrounding downtown New York City.
1 Audrey Zapp Drive, Jersey City, NJ 07305
The New Jersey Naval Museum
The New Jersey Naval Museum was built to preserve New Jersey's rich naval history. Some of its most prominent displays include the USS Ling 297, a Balao-class submarine that weighs close to 2,500 tons, a Patrol Boat Riverine, one of hundreds of patrol boats that were used during the Vietnam War, and a German Seehund, a two-man coastal defense submarine that is nearly 40 feet long.
The museum also houses some interactive exhibits about New Jersey's past as a seafaring state. Visitors should be aware that the New Jersey Naval Museum is currently in the process of relocating and the new location has not been announced yet.
78 River Street, Hackensack, NJ 07601, Phone: 201-342-3268
Cape May Historic District
At the Cape May Historic District, visitors can enjoy all kinds of beautiful Victorian architecture. The streets in Cape May are lined with stately old homes, famous bed and breakfasts, and well-preserved churches and hotels. Historic Cape May contains several popular restaurants along with spaces for weddings, receptions, and other special gatherings.
Knowledgeable tour guides lead tours through the historic district throughout the year. Admission to Cape May Historic District is $10 for adults and $7 for children between the ages of 3 and 12. Tickets are available at the Washington Street Mall Information Booth, the Carriage House, the Physick Estate, and the Hill House Office in Cape May.
Battleship New Jersey
The Battleship New Jersey is a famous war vessel that was launched in 1942. This advanced ship went head-to-head with enemy weapons in World War II, the Korean War, and the war in Vietnam. The ship sailed across the world to aid US crews that were stationed on remote islands during various battles.
The Battleship New Jersey was decommissioned in 1991, and in 2001 it underwent a restorative effort led by a volunteer who used to live on the ship. Today, an entire museum is built around this vessel and visitors can walk onboard to learn about the ship's interesting history. It's even possible to arrange an overnight stay on the battleship with museum staff.
62 Battleship Place, Camden, NJ 08103, Phone: 866-877-6262
Adventure Aquarium
Adventure Aquarium is a prime destination for the entire family. Filled with unique exhibits, this state-of-the-art aquarium boasts a 3D theater, a large touch pool, a playground encircled by a massive fish tank, a habitat that houses the smallest penguins in the world, and a 760,000-gallon ocean tank that serves as a home for more than 400 creatures.
In all, the aquarium has 15 unique exhibits. Guests can rent out parts of the aquarium for weddings, receptions, birthday parties, corporate events. and more. The aquarium also hosts educational events for school groups and individuals throughout the year.
1 Riverside Drive, Camden, NJ 08103, Phone: 856-365-3300
Lakota Wolf Preserve
The Lakota Wolf Preserve gives visitors an inside view at how wolves live, eat, and act in the wild. Guests can join an educational Wolf Watch Tour, which begins with a scenic half-mile nature walk (or a shuttle bus ride) from the parking lot into the preserve. From there, visitors enter an observation area where they are surrounded by four packs of wolves.
The owners of the preserve lead a discussion about wolf pack structure, how wolves interact with humans, and general wolf behavior. While watching the wolves, guests can also take a look at the fox and bobcats that live at the Lakota Wolf Preserve.
89 Mount Pleasant Road, Columbia, NJ 07832, Phone: 908-496-9244
Morristown National Historical Park
Morristown National Historical Park is a tribute to the sites where General George Washington camped with Continental Army troops in December 1779. General Washington's troops endured one of the coldest winters on record at this historic site. Today, visitors can see the Ford Mansion, a stately home that served as the headquarters for Washington in 1779–1780.
The grounds also contain a museum building that was designed by John Russell Pope, who also designed the Jefferson Memorial in Washington, D.C. Visitors can tour the grounds, walk through the museum building and see the inside of the Ford Mansion during a visit to Morristown.
30 Washington Place, Morristown, NJ 07960, Phone: 973-539-2016 x210
The Frelinghuysen Arboretum
The history of the Frelinghuysen Arboretum begins with George G. Frelinghuysen, a patent attorney who built a home on the grounds that currently house the arboretum. The property exchanged hands over the years and it was converted into an arboretum in 1971.
The land also houses the Haggerty Education Center, a facility that provides continuing education classes in horticulture for the public. Regional plant societies also use the arboretum for education and training purposes. The Frelinghuysen Arboretum is open to the public from 8:00 am to dusk every day and admission is free for all.
353 East Hanover Avenue, Morris Township, NJ 07962, Phone: 973-326-7601
Trailside Nature & Science Center
The Trailside Nature and Science Center boasts 4,500 square feet of exhibit space. The state-of-the-art center is home to a 34-foot-tall American beech tree, four classrooms, a multi-purpose room, a library, and a 250-seat auditorium that is used for educational events.
The latest exhibits at the Trailside Nature and Science Center cover a variety of natural phenomena, like forest wetlands, local wildlife, and meadow geology. The center regularly hosts tours for individuals and groups and there are rooms available onsite for birthday parties, corporate events, and other gatherings. The center is open 7 days a week from noon to 5 pm.
452 New Providence Road, Mountainside, NJ 07092, Phone: 908-789-3670
Liberty Science Center
Geared toward learners of all ages, the Liberty Science Center is an excellent place to learn about our world. The facility has multiple exhibits centered on science, technology, engineering, and math that are interactive and age-specific.
The Liberty Science Center has an IMAX dome theater where guests can watch realistic movies about weather, astronomy, space travel, and other interesting topics. The facility has an entire program dedicated to helping educators bring STEM concepts into their classrooms in effective and exciting ways. The Liberty Science Center also has special tours for families, school groups, and scout groups. Birthday parties and family reunions are also common activities at the Liberty Science Center.
222 Jersey City Boulevard, Jersey City, NJ 07305, Phone: 201-200-1000
Emlen Physick Estate
The Emlen Physick Estate is celebrated as the only true example of Victorian architecture in New Jersey. The beautiful home contains priceless artwork, unique architecture, and other special mementos. Emlen Physick Jr. and some of his close relatives moved into the home in 1879. Emlen, who never married, raised livestock and bought real estate near his property.
Today, his stunning home is a prime destination for tours. Visitors enjoy seeing the whimsical decorations in the home, which include button hooks, "magic" lanterns, and a vaporizer from 1895. The Physick House Museum is open to the public throughout the year.
1048 Washington Street, Cape May, NJ 08204, Phone: 609-884-5404
Cape May County Park & Zoo
The Cape May County Park and Zoo is home a diverse crowd of exciting animals. Lions, llamas, bison, bears, tigers, cheetahs, monkeys, and elk are among the many creatures that call this zoo home. The zoo runs educational programs for groups of all ages and there are large spaces that visitors can rent for parties and special events.
Guests can also schedule a 90-minute tour led by a knowledgeable zoo guide. In the summertime, the Cape May County Park and Zoo holds fun day camps for young kids. The zoo is open all year round from 10:00 am to 3:30 pm each day and the park surrounding the zoo is open daily from 7:00 am to dusk.
707 US 9, Cape May Court House, NJ 08210, Phone: 609-465-5271
Historic Cold Spring Village
Historic Cold Spring Village is an early American open-air history museum. Its mission is to help visitors learn about life in New Jersey during the 19th century. The park contains well-preserved buildings, priceless antiques, and informative displays.
Historic Cold Spring Village has a full event calendar, with workshops, educational meetings, community events, and festivals that take place throughout the season. The village also organizes apprenticeships for young learners who want to get a taste of life in the 1800s. The unique 4-week-long program allows teens between the ages of 11 and 14 to spend 2 hours each day learning different trades and crafts.
720 US 9, Cape May, NJ 08204, Phone: 609-898-2300
Hoboken Waterfront Walkway
The Hoboken Waterfront Walkway is managed by the Hudson River Waterfront Conservancy (HRWC), a non-profit organization that helps maintain the picturesque walkway. The 18.5-mile paved path extends from Bayonne to the George Washington Bridge. There are interesting attractions along the way, including wildlife, gardens, city views, and memorials.
The HRWC has gone to great lengths to keep the area clean and inviting to visitors and the walkway is often used for charitable events like runs, walks, and marches, in which people can participate for a small fee. The Hoboken Waterfront Walkway is open all year round to visitors at no charge.
Naval Air Station Wildwood Aviation Museum
The Naval Air Station Wildwood Aviation Museum (NASW) houses all kinds of unique and exciting aircraft and jet aircraft, military aircraft, helicopters, and interactive displays are featured throughout the facility. There is also a special collection centered on aircraft deployed during various battles in World War II.
The NASW regularly holds educational and community events that are geared toward visitors of all ages. Summer camps, ACE/Explorers Academy programs, and a historical lecture series are among the fun events available at the NASW. The museum can also be rented for personal events, like birthday parties and corporate gatherings.
500 Forrestal Road, Cape May Airport, Rio Grande, NJ 08242, Phone: 609-886-8787
Turtle Back Zoo
Voted the #1 zoo in NJ Turtle Back Zoo began in 1963 with a collection of 140 unique animals. Over time, the zoo expanded and added some hundreds of new creatures. In 2005, a $1.8 million animal hospital was completed on zoo grounds, and the zoo also received an 11,000-square-foot complex that included a gift shop, a reptile center, some classrooms, an auditorium, a picnic area, and a pavilion. Nearly 1,000 animals now live at Turtle Back Zoo.
The zoo has a comprehensive outreach and education program that involves local students, educators, and research organizations. Turtle Back Zoo is open seven days a week and admission prices vary depending on age.
560 Northfield Avenue, West Orange, NJ 07052, Phone: 973-731-5800
Howell's Living History Farm
Howell's Living History Farm has been used for almost every type of agricultural pursuit imaginable. The site began as a grain producing farm in the early 1700s, but over time it evolved into a dairy farm. In subsequent years, it was used for vegetable farming and animal raising.
Today this site stands as an example of farming throughout history. Sheep, chickens, pigs, dogs, cows, horses, and other types of animal live at this peaceful place and the farm contains all kinds of interesting buildings and exhibits that visitors can explore. The park is open Tuesday to Sunday each week and admission is free for all.
70 Woodens Lane, Lambertville, NJ 08530, Phone: 609-737-3299
Twin Lights Historic Site
The Twin Lights lighthouse site was originally built for safety and defense, but has steadily grown in fame because of everything that has happened there. In 1893 the Pledge of Allegiance was read for the first time at this site, in the early 1900s millions of immigrants were greeted by the Twin Lights as they sailed toward Ellis Island, and in 1935 the US Army tested early versions of radar near this special place.
The Twin Lights Historic Site is open for visitors all year round; however, there is a weekends-only schedule in effect for the winter months. The Twin Lights are easy to reach from most of the local hiking, biking, and walking trails.
Lighthouse Road, Highlands, NJ 07732, Phone: 732-872-1814
Duke Farms
Duke Farms is an ideal day trip for nature lovers. Visitors can hike and bike along paved trails, attend horticulture/nature programs, take a gardening class, or go on a geocaching scavenger hunt. The 2,740-acre farm is filled with unique wildlife and natural features.
In order to support the community, Duke Farms hosts classes and programs that are open to all and runs an extensive volunteer program for hard-working nature enthusiasts. Duke Farms also has its own conservation programs that are designed to help protect the fragile habitat within the farm. Duke Farms is open to visitors throughout the year.
1112 Duke Farms Parkway West, Hillsborough, NJ 08844, Phone: 908-722-3700 ext. 2
Six Flags Great Adventure
This incredibly popular amusement park has something fun for visitors of all ages. Thrill rides, carnival rides, and children's rides are among the many attractions at Six Flags Great Adventure. This park is also home to a record-setting rollercoaster called the Green Lantern, which has been recognized worldwide for its steep drops, sharp curves, and blisteringly fast speed.
Kingda Ka, another record-breaking coaster, takes riders from 0 to 128 mph in 3.5 seconds. In addition to its popular rides, Six Flags Great Adventure regularly hosts exciting events and parties. Visitors can rent spaces for birthdays, corporate gatherings, and other reunions.
1 Six Flags Boulevard, Jackson, NJ 08527, Phone: 732-928-2000
Sterling Hill Mining Museum
The Sterling Hill Mining Museum preserves the memory of the Sterling Hill zinc mine, which closed in 1986. This interesting site now gets more than 40,000 visitors a year. A small collection of offices, museum exhibits, and other facilities are contained in the buildings that used to belong to the New Jersey Zinc Company.
During a museum tour, visitors can walk through the underground mine on a 1,300-foot path. The entire route is well lit and filled with interesting artifacts and displays. Visitors love the Rainbow Tunnel: A section of the cave where willemite deposits cause the cave walls to glow green and red under ultraviolet light. The Sterling Hill Mining Museum is open for visitors all year round.
30 Plant Street, Ogdensburg, NJ 07439
Top