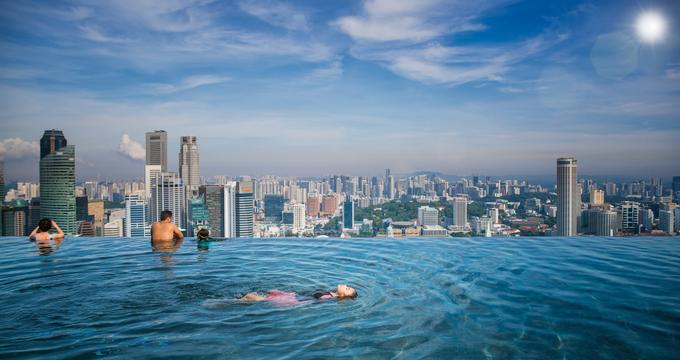 15 of the World's Largest Swimming Pools

These 15 pools have made the history books, ranking as the largest in the world according to the Guinness Book of World Records.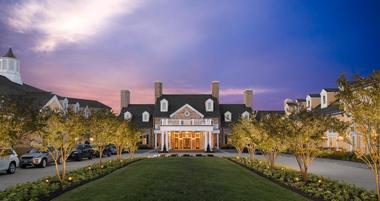 Salamander Resort & Spa, a Romantic Weekend Getaway from Washington, DC
Spend a relaxing weekend at Salamander Resort & Spa which offers stylish accommodations and a diverse choice of activities.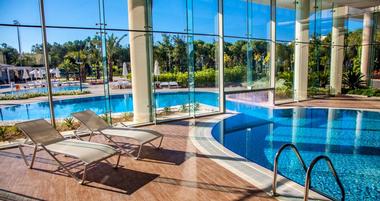 25 Best Hotels with Indoor Pools
All of the hotel pools on this list offer something unique for every type of traveler.
Resort Vacation Ideas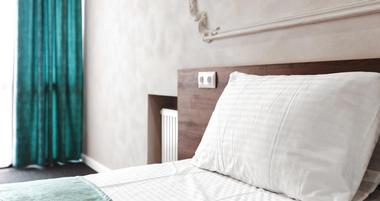 25 Best College Hotels in the United States
These boutique hotels, modern resorts, and bed and breakfasts offer top onsite amenities and comfortable, spacious guest rooms to fit every university visitor's budget and travel needs.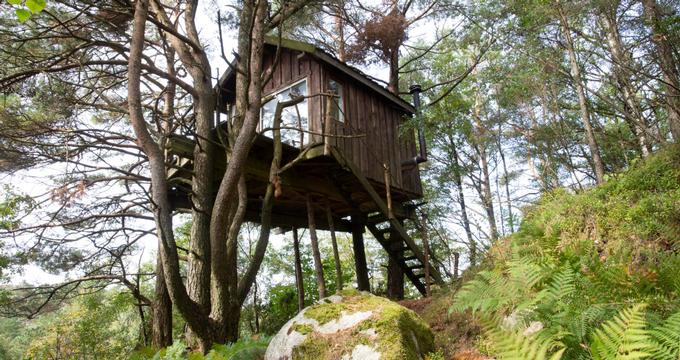 25 Best Treehouse Hotels & Rentals
Staying in a treehouse can be a luxurious, relaxing experience. For those interested in a unique getaway that connects you with nature, there are treehouse resorts, hotels, and retreats spread all over the country.
Best Pools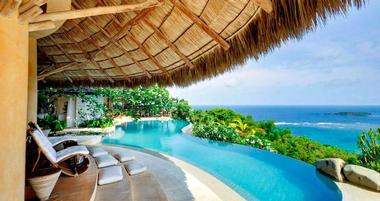 25 Amazing Private Hotel Pools
Private pools are not just for honeymooners. On your next trip, look for a room, suite or villa where you will be able to cool off in total privacy.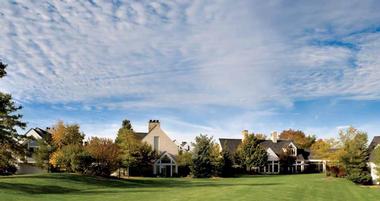 Weekend Getaways in Ohio: Walden Inn, Spa & Golf Club
Plan a romantic trip or a family vacation to Walden in Aurora, Ohio, offering elegant accommodations and a choice of activities for everyone.
More Feature Stories
Romantic Getaways in Texas: Hyatt Regency Lost Pines Resort & Spa
Plan a family trip or a romantic getaway to Hyatt Regency Lost Pines Resort & Spa in Texas.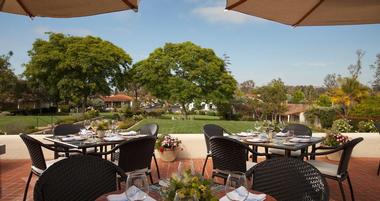 Best Weekend Getaways from Los Angeles: The Inn at Rancho Santa Fe
Spend a relaxing weekend at The Inn at Rancho Santa Fe in Southern California.
Popular Vacations

Resort Vacation Planning Tips
In the guide below, we reveal some of the unexpected tips and tricks that will supercharge your resort vacation. Read about saving money, common hidden fees and other tourist secrets.
Be sure to know what you want: Pick the right resort for you. That's the most important step and can make or break a vacation. Don't just look at the pictures. A white-sand beach may look inviting on the photo, but if you are traveling with kids they will need more than just a secluded beach to make them happy. Pick a resort that will have all of the features that you want, plus new activities that you can try if the mood strikes. There are so many world-class resorts with spas, golf, sailboats, catamarans, kids' clubs and other facilities that you should not settle for less than perfection. Even if you need to find something affordable last minute, you will have plenty of options in Florida, California, Arizona, Las Vegas, Vermont, Canada and in the Caribbean.
What is a resort fee? Many resorts in the US and abroad add a daily resort fee to your final bill. What is that all about? The fee is typically charged per person per day and can range from $12 USD to over $30. The resort fee is supposed to cover access to common areas and facilities such as the pools, self parking, live entertainment in the lobby and beach toys, although that is not always the case. It's always a good idea to check ahead of time what's included. Can you avoid paying the resort fee? No! When you stay at a resort that charges a daily resort fee, consider this a mandatory cost. Local and federal taxes are added on top of that. It's important to be informed about all these fees and charges ahead of time because they can add to to an additional 30% on top of the bill.
Activities: When you are planning your once-in-a-year resort holiday, you get excited about all of the activities offered at the resort: snorkeling, whale watching, sailing, water skiing, fishing, golf, tennis and various tours. One of the most common complaints that we hear from travelers is that they arrive at a destination and most of the activities are not available. If you are planning a trip to Hawaii for example, humbpack whales can only we seen from December through April while snorkeling is the best in the summer months because in the winter the surf is too rough. While the resort listed both of those activities on its web site, you should make sure that it's actually available. Check what's in season. The second complaint is that once you get there, your favorite activity is sold out, so you can't get a spot on the boat for you and your kids. That's why it's important to book at least some of your activities before you get there: golf, spa treatments, tours, Pilates and yoga classes, especially during the holidays and peak travel times. Ask about the cancellation policy and book those activities that will let you cancel a day or two before if you are not sure that you want to do all of them. It's better to have a reservation that you can cancel than not be able to experience something on vacation.
Look for packages: Resort packages can be some of the best ways to save and get a change to try great new activities for less. Check out our vacation packages section which we sorted by interest (spa, golf, luxury, couples) and type of traveler (honeymooners, couples, families). Look for packages that include amenities that you actually plan to use because you can't get a refund on an unused portion of the package such as a spa credit or a round of golf. Make sure that you are actually saving money by adding up the cost of all the parts of the package: room rate, parking fee, taxes, cost of a massage, breakfast, etc.
What kind of a resort are you looking for?
All inclusive: All inclusive resorts are for those who like knowing exactly how much they will pay for their vacation. That said, even when you book an all inclusive stay, be sure to read the fine print to be completely clear on what's included: how many meals per day and which activities (are there additional charges for massages, scuba diving, etc). Are the resort fee and all taxes included? Will you be charged extra for wine with your meals and drinks at the bar? One single thing that vacationers often complain about is the meal schedule. Some places only serve breakfast, lunch and dinner at set times which means that if you miss them, which is easy to do if you fall asleep on the beach or go snorkeling, you may be hungry until your next meal. Be sure to find out when the meals are available to see if the resort is a good match for you.
Island: Checking into an island resort is a fantastic way to unplug and get away from it all. Being surrounded by water and sand for a week is incredibly purifying for the mind and body. There are many exceptional places to choose from, from exotic private islands in the Maldives, Fiji, Seychelles and Thailand to more affordable getaways like Martha's Vineyard, Sea Island, San Juan, and little island resorts in the Florida Keys.
Family: To plan your dream family getaway, look for a resort that welcomes kids with open arms. That means kids' menus at most restaurants, playgrounds, kids' pools, clubs for teenagers to socialize, babysitting and programs for different age groups. There should also be an array of activities for the whole family to enjoy together, from volleyball and tennis to swimming and snorkeling. Grown-ups should have access to spa facilities, golf, fitness classes and other fun things to do while kids are engaged at the kids' club. Keep in mind that many resorts offer seasonal programs for children during spring break, the summer holidays, Thanksgiving, Christmas, Memorial Day, 4th of July and Labor Day. Disney resorts are famous for offering families a diverse choice of activities, fun themed accommodations and dining.
Spa Resorts: Spa resorts are designed for couples, girlfriends, guys and single travelers who want to check in for a few days of pampering and relaxation while also having access to many restaurants, watersports and land activities. These getaways often offer packages, nutrition counseling, as well as healthy and low calorie cuisine at the restaurants. Some of the spa resorts are located near the ocean, giving you the added benefit of amazing coastal views, while others were built around natural mineral springs. There are many amazing spa resorts in the US, Europe, Asia. Middle East, India, Africa, South Africa, South Pacific, Hawaii and other destinations.
Golf: While golf resorts usually focus on providing you with the best courses, practice facilities and professional instruction, they also offer a selection of restaurants, spa services and pools. Some of the famous courses like Pebble Beach may be booked months in advance, while securing tee times at most places won't be a problem just a few days before the trip.
Ski: In the winter, get away to Colorado, Whistler, New England, Switzerland, Austria and Italy to ski, snowboard and cross country ski. Mountain resorts are usually built around a village center which offers shopping, restaurants and a place to enjoy a romantic walk. Ski school offers classes for beginners, intermediary and expert skiers, letting you improve on vacation.
Luxury: If you are planning to spend $3,000 or $5,000 on your trip, you can check into a luxury resort where you will receive five star service from the moment you check in. Don't forget to call the help desk if everything is not as expected, or if you need extra towels, a pillow menu, your mini bar refreshed, etc. Almost any famous destination has at least one or two luxury resorts, but most have quite a diverse choice of them. This will allow you to shop around to get just the right activities, packages, rooms and suites. Couples should mention if they are on their honeymoon – the staff will be even more accommodating to make your trip special.
Best Resort Destinations
There are many amazing resort destinations around the world, from exotic Phuket, affordable Cancun, diverse Australia and scenic Vermont. Here are some great destinations to visit on your vacation.
Top