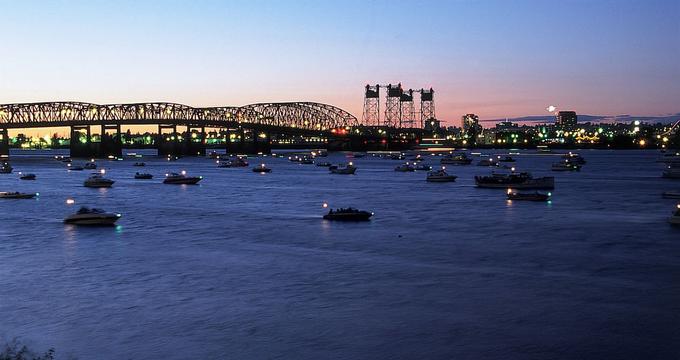 15 Best Things to Do in Vancouver, Washington

Plan a weekend trip Vancouver, WA and visit Fort Vancouver National Historic Site, the Pearson Air Museum and other unique attractions.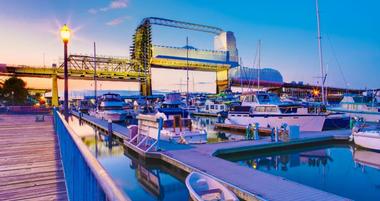 23 Best Things to Do in Tacoma, Washington
Tacoma has a wealth of cultural opportunities, outdoor activities, restaurants, parks, and wildlife.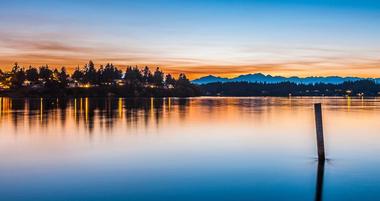 25 Best Places to Visit in Washington State
Go on a whale watching tour near San Juan Island, photograph picturesque lighthouses and admire the waterfalls in Olympic National Park.
Where to Travel Now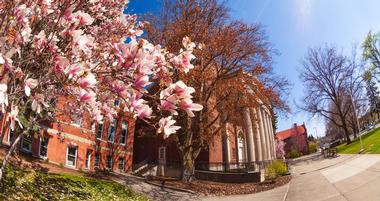 20 Best Things to Do in Ellensburg, WA
Snuggled in the beautiful Kittitas Valley and protected by the magnificent Cascade Range, Ellensburg is a charming town with a beautiful downtown.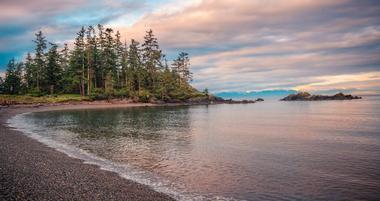 25 Most Beautiful Washington Beaches
Home to over 157 miles of coastline, Washington State has a great number of beautiful coastal beaches waiting to be discovered.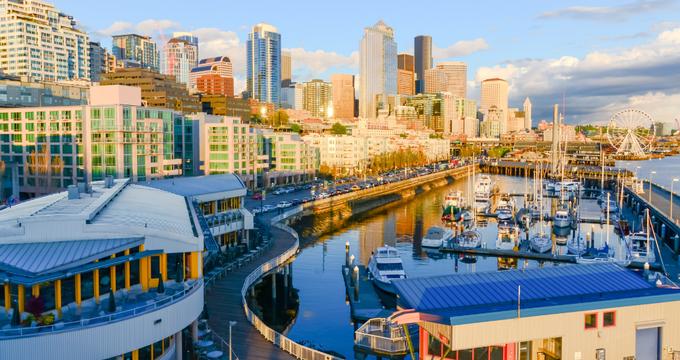 Best 24-Hour Restaurants in Seattle
All of them serve breakfast all day long, and there are lot of eggs on these menus in addition to burritos, burgers, fried steaks, craft beers, strong cocktails, and a lot of coffee.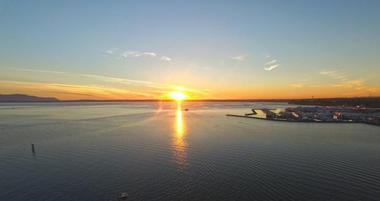 11 Best Things to Do in Bellingham, Washington
Located on Bellingham Bay in the northwestern corner of Washington State, Bellingham offers beautiful water and mountain views.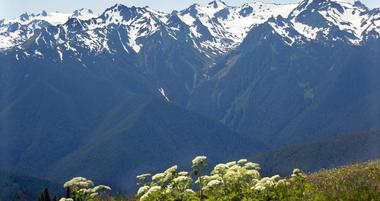 25 Best Places to Stay Near Olympic National Park
Olympic National Park is situated on 1406 square miles of land sheltering an abundance of glaciated mountain peaks, a one-of-a-kind rainforest, and 57 miles of the Pacific coastal wilderness.
More Feature Stories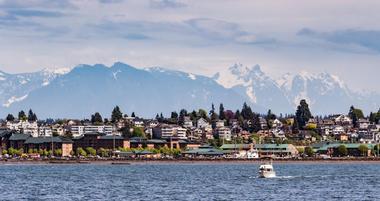 21 Best Things to Do in Everett, Washington
The Everett, Washington, area is loaded with activities for explorers and adventurers.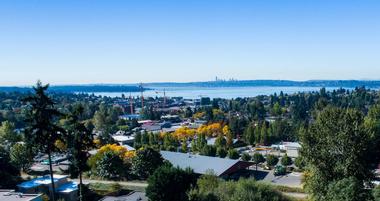 17 Best Things to Do in Kirkland, Washington
Plan a weekend trip to Kirkland to explore the town's beautiful parks, art galleries and restaurants.
Weekend Getaways

Things to do in Washington State
Sitting on the Pacific North West tip of the United States, Washington State is filled with exciting activities and family fun. From magnificent seashores to the soaring mountain summits, Washington State is the ideal vacation destination for travelers who love the outdoors and experiencing the best that nature has to offer. Indoor attractions are also more than plentiful in Washington state with enchanting museums, charming historic sites and lively markets ready to be explored. Whether you're traveling with your family, going a trip with a few friends or setting off on a solo adventure, there's a milieu of places to discover, regions to see and activities to put on what we're sure will be an action packed itinerary.
Chihuly Garden and Glass
Vibrant, eye-catching and colorful, the Chihuly Garden and Glass has an almost mystical quality to it. This museum, located in Seattle Center, showcases the breathtaking studio glass of artist Dale Chihuly, the man who has led the avant-garde movement of developing glass work as a fine art. Having had his work showcased in over 200 museum collections around the globe, Dale Chihuly's inspiring pieces are now housed within the Glasshouse, eight galleries and the lush garden of the Chihuly Garden and Glass museum.
While all of the galleries are home to a masterful collection of work, the pièce de résistance is undoubtedly the 40-foot tall, 4,500 square foot glass and steel structure known simply as the Glasshouse. Within the Glasshouse is one of Chihuly's largest hanging sculptures, a 100-foot long sculpture of several colors. Depending on what time in the day it is seen, the way the artwork looks varies. Each view, of course, is equally jaw dropping.
305 Harrison Street, Seattle, Washington 98109; Phone: 206-753-4940
The Museum of Flight
Take flight at the largest independent, non-profit air and space museum in the world at the Museum of Flight! Home to over 175 kinds of aircraft and spacecraft, dozens of interactive exhibits, over a million rare photographs and thousands upon thousands of artifacts, the Museum of Flight is the perfect place to spend a full day of educational fun. See aircraft like the Chance Vought F4u Corsair, the premier Navy and Marine fighter aircraft of World War II, or step into the NASA Full Fuselage Trainer, a full-scale mockup of the space shuttle orbiter, for an immersive experience at the museum.
As if all the galleries and exhibitions weren't enough, the Museum of Flight is also home to a world-class library for visitors who can't resist soaking up more knowledge. Whether you're visiting the family with children, want to learn about the past, present and future of flight, or simply want to indulge in your own childlike wonder for time and space, you're bound to have a memorable experience at the Museum of Flight.
99404 E. Marginal Way South, Seattle, Washington 98109-4097; Phone: 206-764-5700
Pike Place Market
Established in 1907, Pike Place Market is Seattle's original farmers market and has been proudly continuing the "Meet the Producer" tradition ever since, 363 days a year. Located in the heart of downtown Seattle, the market is a beloved city fixture and an irreplaceable part of Seattle's community. Comprised of small business owners, residents, craftspeople and hundreds of farmers, Pike Place Market preserves and protects the historic buildings found in the nine-acre district of the market and aims to provide support services for low-income individuals.
You'll need to bring your appetite when exploring the Pike Place Market as there are over 80 restaurants that will tempt you with mouthwatering scents. Fish markets, butcher shops, fresh fruit and vegetable stands, bakeries and specialty food stores are also waiting to be discovered. Take a guided tour of the market or let your own nose and taste buds be your guide as you meander through this historic market place.
85 Pike Street, Seattle, Washington 98109; Phone: 206-682-7453
Mariners Major League Baseball / Safeco Field
Fans of the Mariners, or baseball fans in general, will love a visit to the team's home ballpark, Safeco Field. Ever since its inaugural game on July 15, 1999, Safeco Field has been setting the bar high for a terrific Major League baseball game experience. Safeco Field's reputation isn't just great locally and regionally, it's also one of the top fields in the whole country.
Guests can take guided tours all year-round which go to locations like the dugout, the field, the Visitors' Clubhouse and the press box among others. Visitors can also visit the Mariners Hall of Fame to learn more about baseball in the Pacific Northwest or the Mariners Team Stores to pick up exclusive merchandise. Another attraction at Safeco Field is Art in the Park which has one of the most comprehensive art programs amongst the Major League ballparks.
1240 First Avenue, South Seattle, Washington 98134; Phone: 206-346-4001
Sky View Observatory
As the highest tallest public observatory in the Northwest, there's no arguing that the Sky View Observatory offers travelers one of the most majestic views of Seattle. Whether you're a local of Seattle or a visitor, a trip to the Sky View Observatory will never cease to take your breath away with an unmatched 360 view of the city and its surroundings. The observatory is located on the 73rd floor of the Columbia Center is open seven days a week.
See iconic landmarks of Washington State such as Mt Rainier, Bellevue, The Cascades, Mt. Baker, Elliott Bay, The Olympics and the Space Needle like you've never seen them before and enrich your perspective of this beautiful locale. At nearly 1,000 feet high, the Sky View Observatory is bound to be one of the highlights of any trip to Washington State.
73rd Floor Columbia Center, 701 5th Avenue, Seattle, Washington; Phone: 206-386-5564
The Space Needle
There's no denying that when one mentions Seattle, the Space Needle is typically one of the first landmarks that come to mind, and with good reason. All it takes is a speedy 41-second ride up 520 feet to soak in what is arguably the most spectacular view of the Emerald City. Take as many photos of the beautiful blues and greens of Seattle or spend as much time as you want taking in the magnificent vistas from the observatory deck.
Want to take your Space Needle experience to another level? Savor the taste of Seattle at 500 feet above the ground at the SkyCity Restaurant. Savor revolutionary dining along with the fantastic view. Here's a tip – guests to the SkyCity Restaurant get to visit the Observation Deck for free!
400 Broad Street, Seattle, Washington 98109
LeMay America's Car Museum
Owned and founded by Harold LeMay, America's Car Museum was established in 2012 and is home to a portion the largest private car collection in the world. The museum has 165,000 square feet of exhibition space and showcases over 350 cars that have become well known for their technology, speed and design. Car enthusiasts will love getting up close and personal with some of their favorite automobiles, while soaking up the car culture oozing from the museum.
While perusing the exhibitions of America's Car Museum, visitors can also stop by the gift shop or take a peek into restoration shops. Special lectures also take places at the museum along with events for car enthusiasts at the banquet room. Hungry? Stop by Gordon Naccarato's café for a bite to eat.
2702 East D Street, Tacoma, Washington 98421; 253-779-8490
Benaroya Hall
The crown jewel of Seattle's cultural scene, Benaroyal Hall has long been credited for breathing life back into the performance arts of Seattle. After opening in September 1988, Benaroya Hall became the new home of the Seattle Symphony, reflecting the profound organizational vision embodied by the orchestra. Situated at the core of the city, Benaroya Hall now stands as a beacon for some of the best performance art in the country, hosting concerts, operas, ballets and more within its two performance halls.
A visit to Benaroyal Hall isn't just about watching a show. For example, the hall also provides the locals of Seattle with great and much needed public space through a spectacular terraced garden. Art enthusiasts should also keep an eye out for some of the magnificent artwork that adorns the hall such as Crystal Cascade sculpture by Dale Chihuly, and the Schubert Sonata by Mark di Suvero.
200 University Street, Seattle, Washington; Phone: 206-214-4800
Hands On Children's Museum
The Hands On Children's Museum is a must-visit destination for families traveling through Olympia. Stimulating curiosity, creativity and learning through enjoyable and immersive exhibits, the museum specializes in hands-on fun and learning not just for children but also their parents and teachers. The museum is also notable for being consistently voted the Best Family Entertainment and Best Museum by the Olympian newspaper in addition to being a regular Top 5 finalist for the best place to take children in western Washington.
There are several galleries with over 150 exhibits spanning over two floors and the museum's Outdoor Discovery Center. Stop by the Arts and Parts Studio for some artsy fun or learn how to build your own home at the Build It! Gallery. Does your child dream of becoming a police officer, doctor or another kind of community hero? Visit the Emergency! Gallery. Other galleries include the Fabulous Forest, Puget Sound, Move It, Good for You, and the half-acre nature exhibit – the Outdoor Discovery Center.
414 Jefferson Street NE, Olympia, Washington 98501; Phone: 360-956-0818
Mount Saint Helens Visitor Center
If you love the great outdoors and have a particular interest in volcanos, a visit to the Mount Saint Helens Visitor Center might just be the perfect addition to your vacation itinerary in Washington state. Having opened a few years after the colossal eruption of Mount Saint Helens, the visitor center is a means to educate visitors on the significance of the area pre and post eruption. Some of the displays at the center include a large step-in model of the volcano, a theater program played at regular intervals throughout the day, a functioning seismograph and life-size mannequins.
Outdoor activities at the center include a short walking trail leading to Silver Lake that cross over wetland. On the trail, visitors can admire the thriving aquatic plants and spot migratory waterfowl that call Mount Saint Helens home at different times of the year. From the center, visitors can also get a stupendous view of the mountain's western slope.
3028 Spirit Lake Highway, Castle Rock, Washington 98611; Phone: 360-274-0962
Columbia River Gorge National Park
Smack dab in the middle of Washington state's magnificent cliffs and Oregon's mountains, the Columbia River Gorge National Park is a veritable paradise for enthusiastic hikers and adventurers with a love for the great outdoors. The park has become well known for its designation as a National Scenic Area and also carries a unique natural and cultural history. The gorge is home to several specially designated areas such as the Wilderness Area, a National Scenic Trail and two Wild & Scenic Rivers.
Visitors to the national park can look forward to spectacular views of towering waterfalls, challenging treks and adrenaline pumping rafting trips. There's something for everybody at the gorge with adventures for every style. For family's traveling with children, the Columbia River Gorge is makes for an exciting camping trip where the kids can develop a genuine love for nature and disconnect with the fast paced, online world of today.
902 Wasco Avenue, Suite 200 Hood River, Oregon 97031; Phone: 541-308-1700
Washington State Capitol
The Washington State Capitol has stood as the governmental center and a symbol of the state's free and democratic government since it was completed in 1928. With such an illustrious history and as the centerpiece of five historic edifices, the capitol makes is a great place to visit for those interested in Washington's history and architectural landmarks.
Guests to the Washington State Capitol can take guided tours that offer first class insight to the building's noteworthy quirks and past. You'll also get insider knowledge on the work that went into building the capitol and the famous architects behind the building – Walter Wilder and Harry White. The best part? Tours are free and take place every hour on the hour.
416 Sid Snyder Avenue SW, Olympia, Washington 98504; Phone: 360-902-8880
Museum of Glass – Chihuly Bridge of Glass
From the mind of the legendary glass artist Dale Chihuly and the Austin-based architect Arthur Anderson comes the 500-foot long Bridge of Glass at Tacoma's Museum of Glass. The two artists worked closely together to design one of the most well-known features of the Museum of Glass, which acts as a vibrant and stunning pedestrian overpass between the museum and downtown Tacoma.
When visiting the Chihuly Bridge of Glass, visitors can explore the three unique installations that come together to form the bridge: The Seaform Pavilion, the Crystal Towers, and the Venetian Wall. Each section of the bridge brings a different style, but there's no denying that every bit of the Chihuly Bridge of Glass is a remarkable and breathtaking sight to behold.
1801 Dock Street, Tacoma, Washington 98402-3217; Phone: 866-468-7386
Fort Vancouver National Historic Site
Nestled on the north bank of the Columbia River, the Fort Vancouver National Historic Site is full of a rich cultural past. Its location, in sight of magnificent snowy mountain tops and surrounded by a vast and colorful urban landscape, made it a key frontier fur trading post in the past. Fort Vancouver also has a powerful military legacy that it continues to uphold and is a location that celebrated the magic of flight being home to a historic hangar that is now the Pearson Air Museum.
Other areas to explore in the Fort Vancouver National Histories Site include the historic McLoughlin House, the Vancouver Barracks. At these unique sites, visitors can learn more about the original of the American Pacific Northwest and hear stories about transition, conflict, community and settlement that took place in the area. Families traveling with children can also take part in a Junior Ranger program that the fort hosts.
1501 E Evergreen Boulevard, Vancouver, Washington 98661; Phone: 360-816-6230
Pelindaba Lavender Farm
If you love being outdoors, learning about agriculture or just have a fondness for lavender, the Pelindaba Lavender Farm is a must-visit. The Pelindaba Lavender Farm is situated on San Juan Island and is a premier grower of lavender in the country while also producing high quality lavender essential oils and other lavender based products. The flowers are all organically certified and the farm is held to a high environmental and aesthetic standard.
The best time to see the farm is in between the months of July and August, when the flowers are at their most purple. For keen visitors who aren't available during this time, visiting anytime between May and October will still provide unique opportunities. Guests can stroll through the fields, take a farm tour with the owner and founder, Stephen Robins, explore the Demonstration Garden and see the Distillery and other Exhibits. Guests also have the opportunity to harvest their own organic lavender bouquets and the Cutitng Field or take home plants from the Nursery.
45 Hawthorne Lane, Friday Harbor, Washington 98240; Phone: 360-378-4248
Future of Flight Aviation Center and Boeing Tour
Dreaming of a one-of-a-kind opportunity while exploring Washington State? Stop by Mukilteo and watch as massive Boeing 747, 777 and 787 aircraft are assembled at the Future of Flight Aviation Center and Boeing Tour. Amazingly, this is the only commercial jet assembly plant in North America that is open to the public, making it one of the top destinations not just in the state, but in the whole country as well.
The center is just a short drive away from Seattle and takes visitors of all ages into an exploration of the dynamics of flight. Here, aviation enthusiasts can also learn about new innovations in flight. Apart from the assembly plant, visitors can visit the Strato Deck to see planes in action up close or visit the different galleries and exhibits at the center. These exhibits include the Family Zone, Flight Systems, Future Concepts, Passenger Experience and Propulsion galleries.
8415 Paine Field Boulevard, Mukilteo, Washington 98275; Phone: 800-464-1476
Museum of Pop Culture
From galleries featuring the art of Rube Goldberg to exhibits that revolve around Star Trek, the Museum of Pop Culture is pretty much heaven on earth for lovers of movies, music and everything in between. The museum itself is housed in an innovative and futuristic building designed by Frank O. Gehry. The stainless steel and aluminum construction stands in breathtaking contrast to the historic district of Seattle, which serves as the museums glorious background.
There are dozens of permanent exhibits to explore at the Museum of Pop Culture along with Traveling Exhibits and other Museum Features like the Science Fiction and Fantasy Hall of Fame. Some of the notable exhibits at the Museum of Pop Culture include Wild Blue Angel, which focuses on Jimmy Hendrix's time abroad between 1966 to 1970, the Infinite Worlds of Science Fiction, The Lure of Horror Film and Worlds of Myth and Magic.
325 5th Avenue N, Seattle, Washington 98109; Phone: 206-770-2700
Museum of History and Industry
A vibrant resource of the history of the Puget Sound region, the Museum of History and Industry, or MOHAI for short, has made it their mission to bridge the past, present and the future through captivating exhibits, public programs, community engagement, educational programs and scholarships. Through the years, MOHAI has grown into not just a local treasure, but also a nationally respective institution and vault for history. Thanks to their dedication to the preservation of history, the MOHAI was accredited by the American Alliance of Museums and is a Smithsonian Affiliate.
Typically, the museum has six exhibitions on show at a time. The MOHAI has three permanent exhibitions namely the Bezos Center for Innovation, True Northwest: The Seattle Journey, and Maritime Seattle. All of the other museums rotate through to make sure that there's always something new for visitors to see. Some of the past and current exhibits include Edible City: A Delicious Journey, Boeing Flight Path, Kid-Struction Zone, The Legacy of Seattle Hip-Hop and Revealing Queer.
860 Terry Avenue N, Seattle, Washington 98109; Phone: 206-324-1126
Maya's Legacy Whale Watching
Magical and absolutely epic, Maya's Legacy Whale Watching in the San Juan Islands allows nature lovers to get up close and personal with the beautiful orca whales that call the area home. Maya's Legacy Whale Watching is particularly special as its family owned and operated with over 25 years of combined experience. Each tour provides a personalized eco-adventure and the groups are kept small to make sure that each person gets a memorable experience on the boats.
With a passionate crew, innovative boats and knowledgeable guides, visitors can rest assured that they're in good hands. The tours are operated respectfully and responsibly with regard to the wildlife and many people love that Maya's Legacy Whale Watching are just as active in conservation efforts. For the best experience, plan your whale watching tour between the months of April and September.
1997 Mitchell Bay Road or 14 Cannery Landing, Friday Harbor, Washington 98250; Phone: 360-387-7996
Bellevue Botanical Garden
Spanning over 53-acres of artfully cultivated gardens, restored woodlands and thriving wetlands, the Bellevue Botanical Garden is an urban refuge and a stunning community treasure in the Northwest. The garden is composed of plants that flourish in the Pacific Northwest region while using innovative horticultural techniques and good garden design. They work hard to inspire others to start their own gorgeous gardens and enjoy spending time in nature.
A visit to the Bellevue Botanical Garden is relaxing and full of serenity. Apart from taking leisurely strolls through the garden, guests can also visit the Trillium Store, attend classes and lectures to learn about growing your own garden or going green. Plant sales, community celebrations, concerns and art exhibits are also frequent events at the botanical garden with light festivities taking place during select holidays.
12001 Main Street, Bellevue, Washington 98005; Phone: 425-452-2750
Washington Park Arboretum
A hidden gem along the shores of Lake Washington, the Washington Park Arboretum is home to 230 acres of dynamic plant life. Some of the plants found in the park grow exclusively in the Washington Park Arboretum only, making explorations of the arboretum an exciting discovery of a living collection of plants. Visitors can choose between taking a guided tour with a knowledgeable and passionate guide, or take a self-guided adventure of the park.
Additional activities at Washington Park Arboretum include taking a non-motorized boat ride through the arboretum's waterfront. These boat rides are also a great place to observe birds and other wildlife that call the arboretum home like Cooper's hawks and barred owls. Beavers can also be spotted building their homes in the waters that surround Foster Island. Looking for an educational experience? Take one of the classes on offer and soak up some knowledge.
2300 Arboretum Drive E, Seattle, Washington 98112; Phone: 206-543-8616
Northwest Trek Wildlife Park
Set off on a great exploration of the Pacific Northwest's premier wildlife and adventure park at the Northwest Trek Wildlife Park. From getting eye-to-eye with the animals to photo and elk bugling tours, there's a unique experience for visitors of all ages to enjoy at this popular destination. The kid's trek is perfect for active children as they can explore and navigate a nature inspired playground. Visitors can also hop on a heated tram and set off on the Discovery Tour to see animals like moose and grizzlies in their natural habitat.
The nation's national mammal, the bison, can also be observed on the many tours of the wildlife park. Other tours include photo tours, keeper tours and the run wild tour. The Northwest Trek Wildlife Park is also a fantastic choice for an educational experience with several education programs available for fieldtrips, internships and more. For tourists, there are also conversation programs that can be learned about.
11610 Trek Drive East, Eatonville, Washington 98328; Phone: 360-832-6117
Woodland Park Zoo
Founded in 1899, the Woodland Park Zoo has sparked joy, encouraged discovery and created unforgettable memories for several generations of families in the Pacific Northwest. It's one of the zoo's firmest beliefs that people who experience the wonders of nature and wildlife will be more compelled to protect it. Thus, with over one million visitors passing through their gates annually, they have put their best food forward to inspire their guests to start conservation efforts at home and around the planet.
The Woodland Park Zoo has several exhibits and animal habitats spread across 92 acres. Several bioclimatic zones featuring different natural habitats make the experience as authentic as possible for all visitors as well. Some of the exhibits at the zoo include the African Savanna, Australasia, Humboldt Penguins, Northern Trail and the Temperate forest. There are also sections dedicated to animal groups like reptiles and amphibians, invertebrates and even plants.
5500 Phinney Avenue North, Seattle, Washington 98103; Phone: 206-548-2500
Seattle Art Museum
Fondly referred to as SAM amongst locals, the Seattle Art Museum is widely known for being one great museum with three amazing locations: the main building at First Avenue, the Asian Art Museum and the Olympic Sculpture Park. Since its humble beginnings in 1933, the SAM collection has grown from having 1,926 works of art to over 25,000 works of art. Admire permanent collections like the African, American and Ancient Mediterranean collections or peruse works in the Australian Aboriginal, Native American and Oceanic collections among others.
Additional draws of the SAM include their traveling exhibits like the Jacob Lawrence: The Migration Series, Common Pleasures: Art of Urban Life in Edo Japan and Taibamo. Guests who want a keepsake for their visit can pick up books, locally made jewelry, native carvings and more at the SAM shop, while guests who want a bite to eat can stop by the newly renovated in-museum restaurant called TASTE.
1300 First Avenue, Seattle, Washington 98101; Phone: 206-654-3135
Port Angeles Fine Arts Center
Reflection, experience and creation is the name of the game at the Port Angeles Fine Arts Center. Designed by Paul Hayden Kirk in 1951, the Port Angeles Fine Arts Center is composed of the semi-circular Webster House, which sits on the crest of beaver Hill. From here, visitors can enjoy a breathtaking vista of the city, the Strait of Juan de Fuca, the harbor and even Canada's Vancouver Island.
Guests who want to reflect can do this in Webster's Woods Art Park, which houses some of the first sculptures in the center. Visitors can also experience great stage pieces with past performances including "Between Worlds" and Shakespeare in the Woods. Adults who want to take part in some art education can attend oil painting and watercolor workshops as well.
1203 E. Lauridsen Boulevard, Port Angeles, Washington 98362; Phone: 360-457-3532
Top