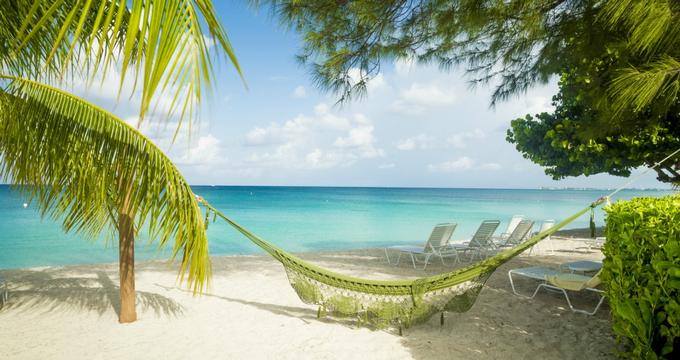 23 Best Things to Do on Grand Cayman Island

If a white sand beach alongside tranquil, crystal-clear waters ideal for sunbathing or a relaxing swim is synonymous with paradise, Grand Cayman is the destination.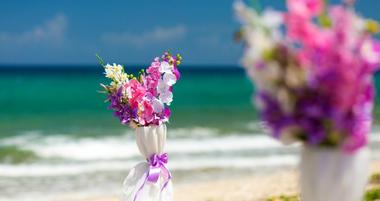 22 Best Key West Wedding Venues
With its laid-back atmosphere and charming pastel houses, the island is a great destination for a wedding.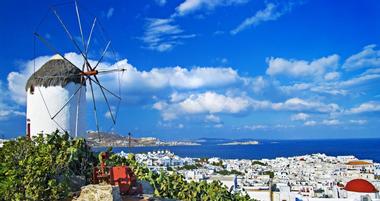 Where to Stay on Mykonos - 25 Best Romantic Getaways
Located southeast of mainland Greece are the Cyclades, an island group situated in the Aegean Sea.
Island Vacation Ideas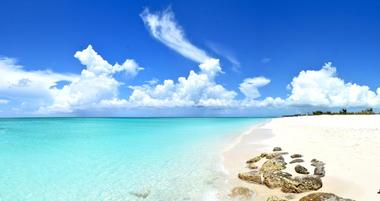 18 Best Turks and Caicos Hotels & Resorts
The Turks and Caicos is a stretch of 40 islands located in the northern West Indies that are a British Overseas Territory.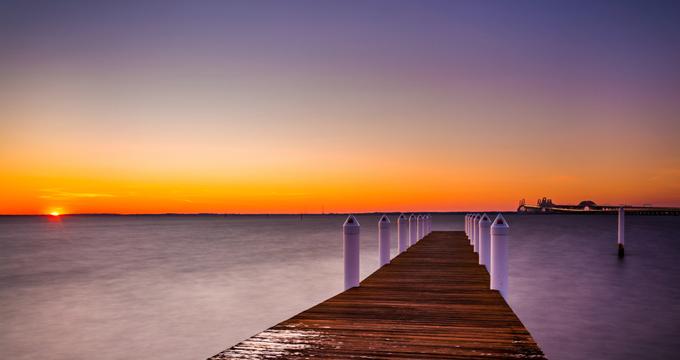 12 Best Islands in Maryland
Not more than an hour drive from the large urban centers of Washington D.C. and Baltimore, visitors can immerse themselves in the tranquil world of small islands where time has practically.
Amazing Views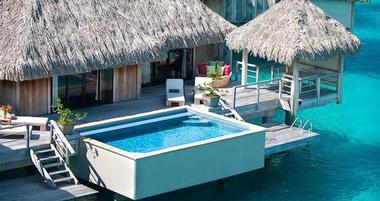 15 Breathtaking Overwater Hotel Pools
Hotel pools are great but overwater pools are even more impressive because of the awesome water views all around you. Take a dip at sunset and take in the scenery.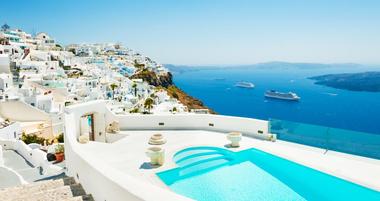 25 Best Santorini (Greece) Hotels
From the gorgeous volcanic black sand beaches to the azure waters of the Aegean Sea, Santorini is a gorgeous place to spend your holiday.
More Feature Stories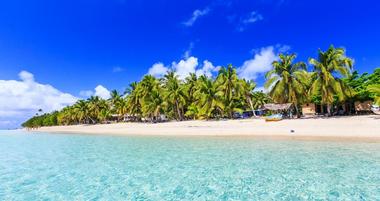 25 Best Things to Do in Fiji
Fiji is one of those paradise islands that should feature on everyone's wish list.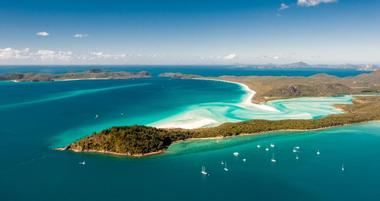 9 Best Queensland Islands, Australia
The Queensland Islands are one of the most popular tourist destination areas in Australia, home to over 2,000 islands that are known for their gorgeous natural landscapes and white sand beaches.
Island Vacation Guide – Insider Tips & Ideas
Read our editor's favorite tips and tricks for getting great deals, packages and specials; when to travel to avoid crowds, lesser-known destination and how to choose the best island vacation for you.
What are the best island getaways in the U.S.? Whether you are looking for a quick weekend getaway or a fun island spot in the United States that doesn't require a passport, there are many great options. If you live on the East Coast, head to the Florida Keys where tiny islands offer secluded cottages and romantic sunset views. Other popular getaways from New York, Boston, Washington D.C. and Philadelphia include Sea Island in Georgia, Amelia and Sanibel islands in Florida. Mackinac Island on the Great Lakes is a popular getaway from Chicago. If you live on the West Coast, escape to Catalina, San Juan islands in Washington, Maui and other Hawaiian islands.
Where can I find huts on water? You will have to travel to exotic destinations like Fiji, Bora Bora, Moorea or the Maldives to get an overwater rooms, suite or villa. Despite the long flight and expense, visiting a destination where you can wake up surrounded by a pristine blue lagoon in your own hut on stilts is a must at least once in your life. If you are planning a wedding, register for a honeymoon registry and ask your family and friends contribute towards your dream island vacation.
How do I find the best island packages? Many island resorts offer a variety of packages that let you save on your trip. Since you will probably be dining mostly at the resort restaurant, particularly if dining options are limited, look for packages that include free meals and daily dining credit. Also high in demand are spa, golf and family packages. Browse our packages section for ideas chosen by our editors. If you have a specific island hotel in mind, visit their web site and check for seasonal offers to save on your trip. Often you will be able to purchase an add-on activity package which will give you access to a wide selection of activities without having to worry about every charge. Keep in mind that if you don't end up using all the amenities included in the package, you won't get a refund for that portion, so if you are not sure how active you will be, it make more sense to purchase activities, spa treatments and golf tee times as you go.
All inclusive trips: When you are staying on a secluded island, it often makes sense to purchase an all-inclusive package which usually offers savings on meals and activities. Since you will be spending most of your time at the resort kayaking, sailing, scuba diving, fishing and snorkeling, it makes sense to sign up for a package that will give you access to all of those activities (or most of them) for free. If you have to worry about paying for a romantic dinner cruise, you may decide to miss the experience. But if it's included in the cost of your stay, you are more likely to have more fun and try new things on your island getaway.
What to pack: Packing for a trip to the tropics may sound simple, but it's easy to forget something essential or overpack. Read our handy checklist so that you will be well prepared. Advice includes what dresses to bring, active clothing, gear and fashion tips. If you are traveling with a baby or toddler, read our article about airplane travel.
Activities: Depending on the destination, islands offer travelers many things to see and do, from tours to nearby islands to fabulous snorkeling and beaches. In the Maldives, you will find exotic villas just steps from the water or sitting on stilts above water, where jumping in for a snorkel will be literally just a few steps away. San Juan islands off the coast of Washington state offer orca and humpback whale watching opportunities. Florida Keys is home to exciting shipwreck sites, white-sand beaches and restaurants on the water's edge. In Maui, you can go on scenic drives such as Hana Highway and Haleakala crater.
How much will the trip cost? The cost of your vacation will depend greatly on several factors: your chosen destination, your departure city, when you plan to go and how long you want to stay. You can plan a quick weekend getaway to the San Juan islands from Seattle for a few hundred dollars, but if you want to go to the Maldives, expect to pay $600 USD per night, plus airfare. Whether it is low season or bookings are low, resorts and hotels often offer deals and island vacation packages. Look for off season deals in Hawaii, the Caribbean, Florida and other destinations in the fall after kids go back to school. If you are planning a couples getaway, look for romantic vacation packages that include special amenities such a dinner, flowers and limo transfers from the airport. All-inclusive packages sometimes make vacation planning simpler because you know how much you will end up paying at the end without having to estimate the cost of meals and activities.






Can I take a cheap island vacation? The cheapest way to visit several islands in a short span of time without breaking the bank is aboard a cruise ship. Prices for long-weekend sailings to the Caribbean start at a few hundred dollars per person, which includes meals, accommodations and activities. Another way to save is to look for vacation rentals which are usually more affordable than hotel rooms and include a kitchen and laundry facilities which are convenient for families.
Where should I go for Christmas? Island trips are super popular during the Christmas holidays. The emptiest of beaches in Hawaii fill up during peak travel times and it doesn't get more crowded than Christmas and New Year's. You will have more options available to you if you book well ahead of time because both airline seats and hotel rooms fill up the closer you get to the holidays. If you are deciding on a last minute trip, you may have to pay extra for airfare and not get the exact room that you wanted. During the major holidays, don't forget to book your activities ahead of time, including massages, golf, sightseeing tours and equipment rentals.
What will the weather be like in the tropics? Days are hot and the sun is extra strong in the tropics. In fact, one of the most common mistakes vacationers make is planning activities midday. You may end up with a nasty sunburn that will ruin the rest of your vacation. Using sunscreen is often not enough – a hat with a wide brim, UV clothing with long sleeves and planning to spend the hottest hours of the day in the shade is a good idea. Children are particularly sensitive and if you are not vigilant they may get so absorbed by all the fun at the beach that they may completely forget about the sun. Apply sunscreen frequently, make sure they keep their hat on and buy them a long sleeve rash guard.
Island Vacations by Type
Some have the means to get away to a secluded island several times of year, while others save up for special occasions like anniversaries, honeymoons and family reunions. Here are some of the top reasons to plan an island getaway and ideas on where to go.
Romantic: Couples are the most flexible with their ability to go on a long flight, handle jet lag and try a number of exciting activities on their trip. Look at unique destinations like the Great Barrier Reef where you will be able to swim on the world's largest reef, Yasawa Island in Fiji which is home to incredible white-sand beaches, and the elegant Bermuda where you can play on scenic golf courses and relax at a spa. If your travel plans are flexible, look for shoulder season deals and spend your savings on extra activities, massages and candlelight dinners. Look for anniversary specials, adult-only resorts and all inclusive packages on tropical islands like Jamaica and Barbados.
Family: Most kids love the water so being able to get away to an island with a beautiful beach and gentle surf is everyone's idea of a dream family vacation. Be sure to pick a destination where the waves won't be too large for your kids to play in. Kapalua on West Maui, Mauna Lani and Mauna Kea on the Big Island of Hawaii are all good options. In order to be able to spend some quality time with your partner, look for a family destination with programs for children, teen club and babysitting such as Atlantis Paradise Island.
Island Honeymoon: Honeymoon is the time to explore, splurge on a luxury beach villa and have experiences that will last you a lifetime. Newlyweds spend an average of $5,100 on their honeymoon. Top island destinations include Hawaii, the Caribbean, Tahiti, Greece and the Canary Islands. Careful planning will help you stretch your dollars so that you will get more luxury for less. If the resort is not busy when you are checking in, mention that you are on your honeymoon and you may be given a free upgrade and other perks. Look for island packages that include boat tours, scuba classes, romantic picnics and other treats. If you book your trip way ahead of time, you can try to get a free mileage airline ticket or an upgrade to first class.
Retreats: Island retreats with a focus on a specific activity like yoga, photography, astronomy, weight loss or surfing for women have become increasingly popular in the past few years. Check the events section on your favorite resort's web site to see what events they have coming up. Top retreats invite experts in their respective field, offer hands-on workshops and offer plenty of time for relaxation and rejuvenation.
Luxury: Luxury island resorts fall in two major categories: ultra secluded and resorts where you will have access to many attractions, activities and events in the area. If you like the option of being close to shopping, nightlife and restaurants, head to destinations like Waikiki, Maui, Santorini (Greece) or Phuket (Thailand). If you prefer to be somewhere remote and secluded, choose a private island resort with just a handful of guest accommodations in the Florida Keys, Fiji, Seychelles or the Maldives.
Popular Island Vacation Destinations
Create fun memories, whether you want to learn something new like scuba diving or take many sunset walks on the beach. Choose a destination with an overwater restaurant and unique honeymoon suites. Couples enjoy getting massages together and many unique spas offer specially designed couples spa suites. Some of the top resorts in the world are located on an island. Private island vacation ideas include Peter Island Resort in the British Virgin Islands, Cayo Espanto in Belize, Kamalame Cay in the Bahamas and Soneva Fushi in the Maldives. Pricing at Kamalame Cay is all-inclusive: meals, snorkeling gear and sea kayaks. There are many resorts for families and couples on Barbados, including Sandy Lane Resort, The Crane Resort and The Fairmont Royal Pavilion.
While most travelers agree that some of the best destinations include Hawaii, French Polynesia and the Caribbean, which spot you choose will depend on your interests and budget. If you live on the East Coast, getting to the Caribbean or Florida will take less time than flying to the Pacific. If you are on the West Coast, Maui, Oahu, Kauai and the Big Island of Hawaii are all great choices. Private island resorts on the Great Barrier Reef in Australia should not be overlooked either - they offer awesome scuba diving, snorkeling and secluded sandy beaches.
Maui: Maui is home to Haleakala National Park where travelers watch the sunrise at 10,000 feet and view volcanic cindercones. Maui's beaches range from white sandy bays in resort areas such as Kapalua, Wailea and Makena, to black and red bays in Hana.
Florida: If you are not very familiar with Florida, you may not know that the state is home to several secluded islands, great for honeymoons and romantic getaways. Little Palm in the Florida Keys has oceanview accommodations and its thatched-roof design will make you think you've traveled to the Pacific. Sunset Key Cottages are popular with couples. If you are planning a family vacation, the Ritz-Carlton, Amelia Island has a program for kids and many activities for guests of all ages, including beautiful swimming pools, golf and a spa.
Bahamas: The Bahamas is a popular place to visit from the East Coast. Nassau is the capital city and quite easy to get to with several daily flights. Atlantis is connected with Nassau via two 600-foot bridges.
Australia: Located on Australia's Great Barrier Reef, Heron Island offers some of the best snorkeling and scuba diving in the world. September is a great time to visit if you want to watch migrating whales. During the summer, turtles can be seen laying eggs on the sand.
Barbados: Barbados offers a selection of luxury resort getaways with sandy beaches, upscale spas and programs for kids. Island activities include golf, fishing, horseback riding, scuba diving, snorkeling, parasailing, and surfing. Sea-U! Guest House is an affordable option among pricier alternatives in Barbados. The Fairmont Orchid in Hawaii has an outdoor treatment suite where you can get a lomi lomi massage surrounded by the sounds of a waterfall. Elbow Beach Bermuda features luxury spa suites with ocean views, soaking tub and a daybed.
>Molokai: Of all the Hawaiian islands open to visitors, Molokai is the most secluded. With only one gas station, empty beaches and casual atmosphere, this island is ideal for those who want to get away from it all and just relax. If you are interested in whale watching, visit Molokai during the winter months.
Jekyll Island, Georgia: Jekyll Island is a barrier island getaway in Georgia, popular with family vacationers. The island has 22 miles of bike trails, three 18-hole golf courses, a historic village and several beaches. Stay at the Jekyll Island Club, a National Historic Landmark with the American Queen Ann architecture.
Jamaica: Jamaica is a relaxing Caribbean island vacation destination featuring scenic waterfalls, beaches and a choice of accommodations for all budgets. If you are planning a honeymoon, try Caves Resort on the western end of the island which offers both privacy and proximity to Negril's seven-mile beach on Jamaica.
Oahu: Most visitors to Oahu end up on Waikiki Beach. Surfing, sunbathing, shopping and dining are the most popular pastimes. Oahu also offers an array of cultural attractions, located in Honolulu and the rest of the island.






Top