About Us
VacationIdea.com (VacationIdea LLC) is an online Travel & Lifestyle Magazine based in Texas, USA. We publish new travel articles five days a week and send a monthly newsletter. More about our methodology.


Audience | 500,000 Monthly Unique Visitors
Monthly Unique Visitors: 500,000
Mobile Users: over 60%; Geo: 95% from the United States; Gender 66% Female / 34% Male; Education 65% College +
Social Media (500k Followers): Facebook: 400k; Twitter: 18k; Instagram: 5k; Pinterest: 32k.


In the Press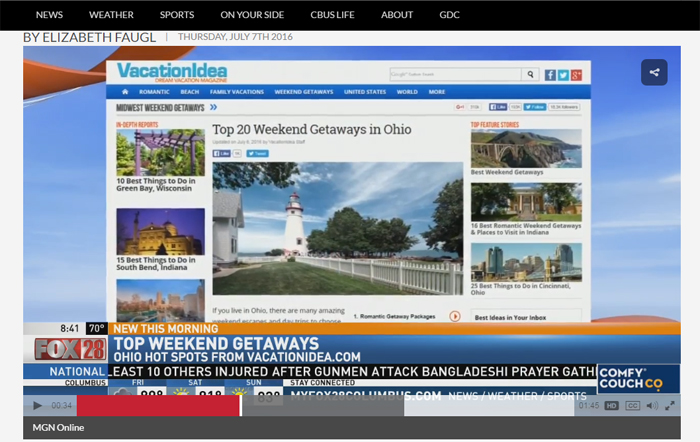 Our stories frequently receive local, national and international news media attention. Recent press mentions have included:

abc6 Morning Show (Video);
GSA Business Report;
Times Free Press (Video);
BizJournals; ChicagoTribune; AL.com; Today;
Hillsdale Daily News;
Voice of Alexandria;
HuffingtonPost; Flipboard;
BuzzFeed; The Tribune; Porto;
Forbes (pdf); MarketBeat
USAToday; Digital Trends
7News; Daily Voice
Content Methodology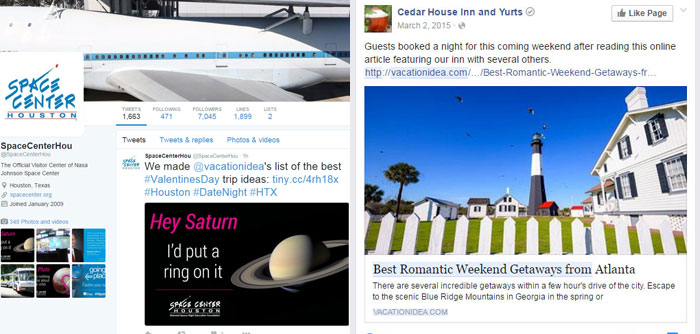 Each destination guide and long article takes 19 hours on average to produce and publish. This includes in-depth research, gathering of photos & other resources, writing, proofreading and editing. We work with tourism boards and travel experts who send feedback and corrections to ensure that every published article is as accurate and up to date as possible.


Our team consists of 60 full time and freelance writers, proofreaders, photo editors, researchers, designers, content producers and other staff who make the articles come to life. Articles are reviewed for accuracy about once a year and corrections are welcome.
Demographics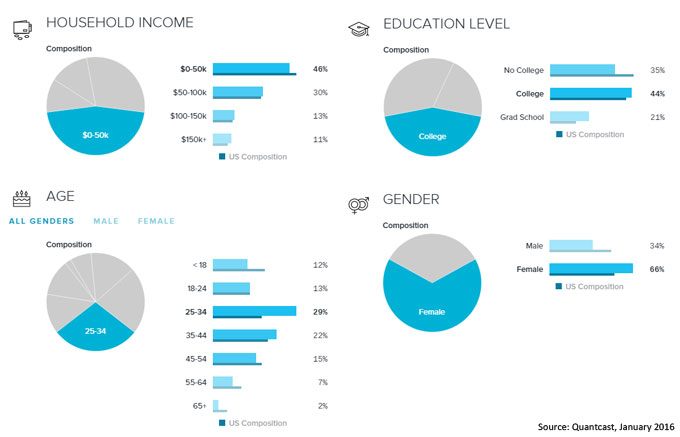 US visitors: 95%

Gender: Male: 34%; Female: 66%

Age: 25-34: 29%; 35-44: 22%; 45-54: 15%

Children: With Kids: 51%

Household income:
< 50k: 46%
$50-100k: 30%
$100-150k: 13%
$150k+: 11%

Education:
College: 44%;
Grad School: 21%


Advertising Opportunities on VacationIdea
All the ads on our site are programmatic and can be placed through Google Adwords.


Corrections
Please email editors (at) vacationidea.com.


Send Your Suggestions
If we've missed something that you love, contact our team at editors (at) vacationidea.com. We read all the mails, although it may not be possible to respond to each one individually.


Join the Conversation
Let's connect on Twitter, Facebook and Pinterest.


Brand Resources

Top