Weekend Getaways in Wisconsin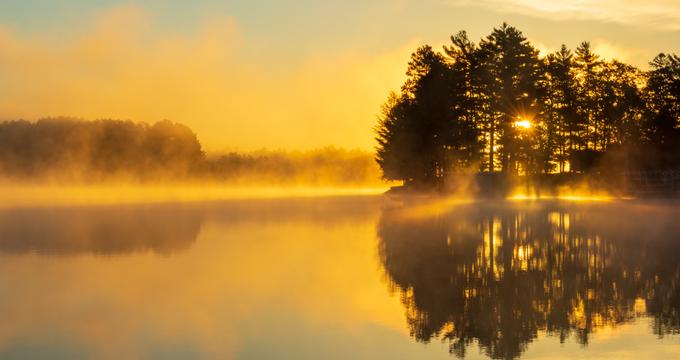 25 Best Wisconsin Lakes & Beaches

Wisconsin is blessed with 15,000 breathtakingly beautiful lakes that offer thousands of miles of scenic shoreline.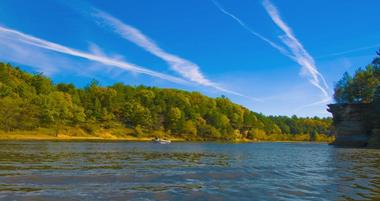 22 Best Things to Do in Wisconsin Dells, WI
The city and its surrounding area have many great resorts, golf courses, and other fun things to do.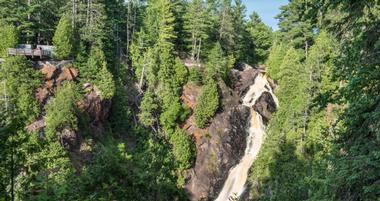 25 of the Most Beautiful Waterfalls in Wisconsin
Wisconsin is home to a myriad of lakes, rivers, and beautiful waterfalls, some of which have enormous cascading drops and tumbling slides, while others are a just a series of smaller rapids and rises.
Where to Travel Now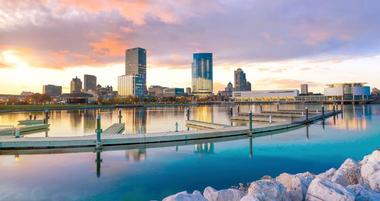 25 Best Places to Visit in Wisconsin
Wisconsin is home to hundreds of miles of scenic Great Lakes shoreline along Lake Superior and Lake Michigan, along with a picturesque mountainous interior that is dotted with dozens of state parks where adventure lovers can have the time of their lives.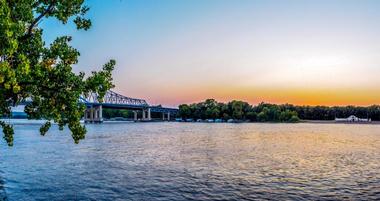 25 Best Things to Do in La Crosse, Wisconsin
Set on the Mississippi River in western Wisconsin, La Crosse is a beautiful waterside city with a variety of fun things to see and do for the whole family.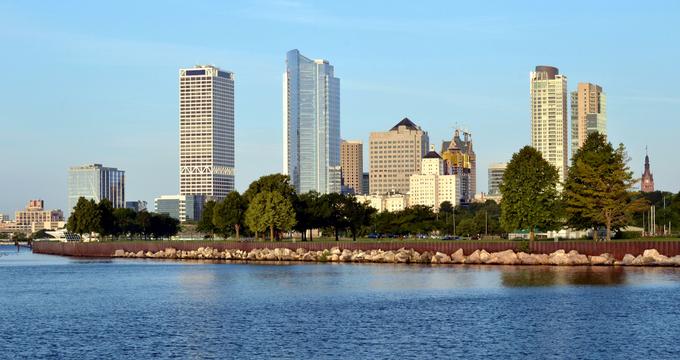 20 Best Wedding Venues in Milwaukee, Wisconsin
As the largest city in Wisconsin, Milwaukee offers no shortage of stunning wedding venues for couples to choose from.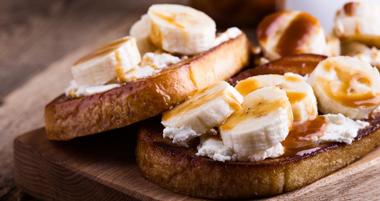 21 Best Milwaukee Breakfast & Weekend Brunch Restaurants
Milwaukee has a wealth of fantastic spots to tuck into multi-course breakfasts and laidback brunches or casual coffee and flaky croissants every day of the week.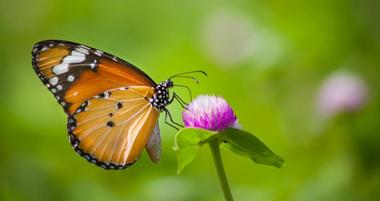 14 Best Things to Do in Appleton, WI
The city of Appleton is situated in Wisconsin and is the heart of the Fox River Valley.
More Feature Stories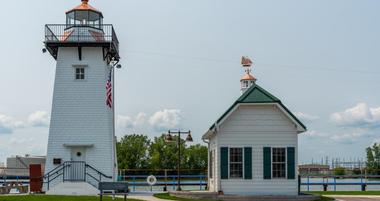 10 Best Things to Do in Green Bay, Wisconsin
Plan a weekend trip to Green Bay, Wisconsin to visit the Green Bay Packers Hall of Fame, explore the parks and family attractions.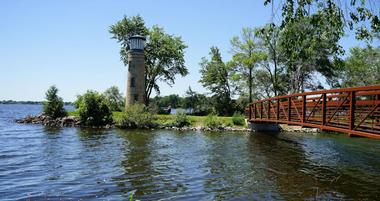 25 Best Things to Do in Oshkosh, Wisconsin
Located at the point where the Fox River enters Lake Winnebago in Winnebago County in Wisconsin, Oshkosh is a friendly town that has its origins in the lumber industry in the mid-1800s.
Weekend Getaways

Weekend Getaways in Wisconsin
Wisconsin is a state in the northern Midwest that has coastlines on two of the Great Lakes - Lake Superior and Lake Michigan. The state is known for agriculture and many acres of beautiful forests and stunning stretches of lakeshore. The largest city is Milwaukee with highlights such as the Milwaukee Public Museum, the Harley Davidson Museum and brewery tours. Other cities and small towns offer a variety of museums, historical and cultural attractions, shopping and restaurants. The many state parks offer hiking, paddling, hunting, fishing, camping and much more. All along the way you will have plenty of cheese and beer to sample.
Wisconsin vacation - Milwaukee

Milwaukee is the largest city in the state and is situated on the western shore of Lake Michigan. The city is well know for its role in the beer brewing industry and many of its breweries are open for tours. The Harley Davidson Museum is situated on the Menomonee River and tells the story of the iconic motorcycle company and features many classic motorcycles including one that belonged to singer Elvis Presley. The Milwaukee Public Museum is located nearby and features a European Village and a recreated depiction of what Milwaukee looked like many years ago. Other attractions include Discovery World museum and aquarium, Milwaukee County Zoo and the Milwaukee Art Museum.
Wisconsin vacation - Madison

Madison is the capitol city of the state. It sits to the west of Milwaukee and features a prominent domed State Capitol building which offers tours. The Wisconsin Historical Museum is located in Madison and features exhibits related to the history of the state especially with regard to the roles of immigrants and farming. The paved Capital City State Trail passes by several interesting sites including a Frank Lloyd Wright-designed convention center - Monona Terrace. The city also has a zoo, children's museum, art museums and botanical gardens. There are several lakes in and around Madison including Lake Monona and Lake Mendota which offer fishing, kayaking, swim beaches and other amenities and activities.
Lake Geneva

Lake Geneva is a resort city located on Geneva Lake. The lakefront Shore Path has a string of impressive Gilded Age mansions that were mostly built as a vacation destination for well-to-do residents of Chicago. Other historical homes in the area include Black Point Estate and Gardens which is a Queen Anne-style home that was built in the 19th century. There are several local beaches that attract tourists. One of the most popular is Big Foot Beach State Park. The park has hiking trails, campgrounds and a swimming area. It is also a popular place to canoe and kayak.

Green Bay

Green Bay is a probably best known as the home town of the NFL team, the Green Bay Packers. The city is located in the Fox River Valley. Many choose to catch a game at Lambeau Field, the home stadium of the Packers. The stadium is also open for tours and is home to the Green Bay Packer Hall of Fame that has several exhibits related to the history of the iconic team. If you can't make it to an actual event, you may be able to catch a glimpse of the Packers in action at their summer Training Camp near Lambeau Field. Other attractions in Green Bay include the Neville Public Museum, the National Railroad Museum, Bay Beach Amusement Park, Bay Beach Wildlife Sanctuary and NEW Zoo.

Wisconsin vacations - La Crosse

La Crosse is a city on the Mississippi River in southwest Wisconsin and the largest city on the state's western border. The city is tucked between the massive river and the scenic bluffs nearby. The downtown has been rejuvenated in recent years with many swanky hotels, shops and good options for food and drink. The Bluffs nearby offer hiking trails and nice views of the city and river. The town's Riverside Park and Myrick Park both make for a good place to relax in town and Myrick is especially good for young children. Pettibone Park is another option for recreation. The park is situated on an island in the middle of the river and has a beach and frisbee golf course.

Wisconsin vacation - Kenosha

Kenosha is a lakefront city on Lake Michigan's southwestern shore relatively near the Chicago metro area. Attractions include several museums such as a Civil War Museum, the Dinosaur Discovery Museum and the Kenosha Public Museum. The city has a distinctive international flavor due to many waves of mostly European immigrants who settled in the area over the years. Due to this, there are a range of delicious local restaurants offering diverse cuisine options. The city has impressive public transit options with Chicago Metra access, a local bus system and a two-mile streetcar loop serving the downtown. To get outside in the area, visit Petrifying Springs Park which is a 360-acre park with trails, a golf course and playgrounds.


Eau Claire
Eau Claire is a city in northwest Wisconsin. Attractions in the town include the Chippewa Valley Museum which includes carefully restored historic buildings and a working ice cream parlor from the turn of the 20th century. the Paul Bunyan Logging Camp is a museum that celebrates the legend and features a recreated logging camp from the 1890s. There is a planetarium, family amusement center named Action City and several cinemas including a Drive-In. There is also a Children's museum and several options for enjoying the performing arts. Eau Claire has many city parks including Carson Park in the city center. The Chippewa River State Trail starts in downtown and is available for a wide range of uses including bicycling, running, skating and winter sports.
Racine
Racine is conveniently located near both Milwaukee and Chicago at the mouth of the Root River on Lake Michigan. There are a number of parks and trails situated along the river and lakefront which offer fishing, canoeing, hiking and kayaking. North Beach has 50 acres of sand, a playground and live entertainment in the summer. There are several Frank Lloyd Wright buildings in the city including his largest commercial project, the Johnson Administration Building on the SC Johnson campus. Public tours are available of both this building as well as the Golden Rondelle Theatre and Fortaleza Hall located nearby. Racine also has an art museum and a charming lakefront zoo among other attractions.
Wisconsin vacation spots - Wausau
Wausau is a city in north-central Wisconsin. The city has several interesting museums including the Leigh Yawkey Woodson Art Museum and the Marathon County Historical Museums. Rib Mountain State Park covers approximately 860 acres and has a large network of hiking trails. Visitors can also take advantage of the park's campgrounds, picnic facilities and interpretive nature center. Several scenic overlooks and a 60-foot observation tower both offer stunning views of the surrounding area. Wausau's Granite Peak Ski Area is consistently rated as one of the best ski areas in the Midwest. It has 74 runs and a 700-foot vertical drop as well as a ski shop, ski school and refreshment options.
Oshkosh
Oshkosh is situated on Lake Winnebago in east-central Wisconsin. The town is famous for being the home of Oshkosh b'gosh clothing as well as AirVenture which is located at the city's Wittman Regional Airport. Attractions include the Paine Art Center and Arboretum and the Oshkosh Public Museum. AirVenture hosts an airshow every day with a variety of volunteer performers offering a range of aviation demonstrations. The grounds are huge and feature a plethora of aviation-related activities, performances and displays. The annual EAA AirVenture held in Oshkosh each July is one of the largest and greatest aviation gatherings in the world. The event draws visitors from all over the world for airshows, aircraft tours, seminars, product demonstrations and much more.
Wisconsin vacation spots - Hayward

Hayward is a city located in the northwestern part of the state near the Namekagon River. Hayward is a popular destination for fishing and other outdoor activities. There are many lakes concentrated around the area including Grindstone Lake, Round Lake, Lac Court Oreilles, Moose Lake, Windego Lake and the Chippewa Flowage. Several of the lakes are known for being good spots to catch trophy fish. The so-called Quiet Lakes, Ghost, Teal and Lost Land Lakes, are also located nearby but do not allow water sports. Hayward is also home to the National Fresh Water Fishing Hall of Fame which boasts the World's Largest fiberglass Muskie. You can climb up into the mouth of and look out over town.
Devil's Lake State Park

This state park is the biggest in Wisconsin and preserves 9,217 acres of the Baraboo Range. The park is known for it's tall bluffs and namesake lake. The park's nature center has exhibits related to the natural history and geology of the lake as well as a 3-dimensional model of the park as seen from above and historical photographs. They also offer educational programming in the summer. There are several small American Indian mounds in the park, some of which are easily accessible from the visitor area. There are many hiking trails ranging from easy to difficult and covering 41 miles. The park is also a popular rock climbing area.

S 5975 Park Road, Baraboo, WI 53913, 608-356-8301
Cave Point County Park

Cave Point County Park is popular among photographers, hikers, fishing enthusiasts and scuba divers. The park is situated along the picturesque shores of Lake Michigan and features underwater caves, hiking trails and limestone cliffs. The trails are well maintained and most of them have been graveled to facilitate easy walking. In the summer, kayaking is a popular activity and if the water is calm enough you can catch a glimpse into the sea caves. In the winter, the park is especially beautiful and the trails can be used for cross-country skiing and snowshoeing. Via trails from Cave Point County Park you can access nearby Whitefish Dunes State Park.

5360 Schauer Road, Sturgeon Bay, WI 54235, 920-746-9959
Grandad Bluff

Grandad Bluff is a prominent mesa to the east of the town of La Crosse. The bluff towers nearly 600 feet above its surroundings and can be accessed by car via Bliss Road. The top of the bluff features a park shelter enclosed by a fence which offers stunning views of the town below. There is a panoramic photo on display that is labeled with landmarks and can be used to orient oneself to the town and beyond. From the top you can see the Mississippi River, bluffs in the state of Minnesota, the University of Wisconsin-La Crosse and other sites.
Geneva Lake Shore Path

Geneva Lakeshore Path is a public walking path along the shore of Geneva Lake in southeast Wisconsin. The path is 21 miles long and passes by many grand and magnificent estates in the area. The trail was originally established by the Potawatomi tribe many years ago and was used to circumnavigate the lake. Once the area had turned into a popular summer colony, the path continued to be enjoyed and be available for public use. It's recommended to start in the town of Lake Geneva and then walk in a counter-clockwise direction. Many of the most impressive homes on the lakeshore sit between Lake Geneva public beach and Chapin Road 3.5 miles away.
Riverside Park

Riverside park is a municipal park located on downtown La Crosse's riverfront. Several steamboats stop at the park such as the La Crosse Queen, American Queen and Julia Belle Swain. The park has several trails for walking and running. There are beautifully landscaped gardens, plenty of green space and sitting areas to relax and enjoy the river. The park features a band shell and is a popular event venue annually hosting Fourth of July fireworks, Riverfest, Oktoberfest and several other events. Each Christmas season the park is decked out with lights for the city's Rotary Lights which features a Live Nativity, 140-foot Christmas tree and Santa.

100 State Street, La Crosse, WI 54601, 608-789-7533
Lakeside Park

Lakeside Park is a 400 acre park in Fond du Lac. The park sits on the shores of lake Winnebago, the largest inland lake in the state. There is a walk-up lighthouse as well as picnic facilities, kayak and boat rentals and a full-service marina. Recreational options also include a zip line, playgrounds, fishing platforms, petting zoo and sports fields. The park also features a small amusement park with a carousel and miniature train. The park is beautifully decorated with thousands of holiday lights and animated displays each Christmas season. Several other events are hosted at the park each year.

555 N. Park Avenue, Fond du Lac, WI 54935
Wisconsin Interstate State Park

Wisconsin Interstate Park is part of a park which straddles the Wisconsin-Minnesota state lane and contain a section of the Dallas of the St. Croix River which is in a deep gorge with impressive rock formations. The park's Ice Age Interpretive Center features has a variety of exhibits, maps, photographs and a film that is shown upon request as well as a gift shop and restrooms. There are nearly 10 miles of trails with the option for self-guided or ranger-guided hikes. The trails are pet-friendly as well. The park has campsites, a swimming beach with beach house, rock-climbing, picnic areas and playgrounds. Non-motorized boats are permitted on Lake O' the Dalles. Fishing, Hunting and trapping are permitted with the appropriate permits.

WI-35 St. Croix Falls, WI 54024, 715-483-3747
High Cliff State Park

High Cliff State Park preserves 1,187 acres of land on Lake Winnebago's shore near the town of Sherwood. The park has a large marina with more than 100 boat slips available for rent. The marina also has winter storage and a crane service as well as a shower building and food, fuel and other supplies available for purchase. There is a swim beach with bathhouses, changing areas and restrooms. Other popular activities include bicycling, hiking, horseback riding, picnicking, fishing and bow hunting. In the wintertime, some trails are available for skiing. The Red Bird Trail has a segment that allows winter fat tire biking as well and snowshoeing is allowed throughout most of the park.

N 7630 State Park Road, Sherwood, WI 54169, 920-989-1106
Schoolhouse Beach

Schoolhouse Beach is one of only five sand-less beaches in the world. It got its name from a one-room schoolhouse that used to stand nearby where the picnic facilities and grills stand today. The lakeshore is covered with smooth limestone rocks that were polished by glaciers over many years. It may be tempting to carry one of the rocks home with you, but be aware that if you are caught you will be subject to steep fines. Most visitors come to swim in the lake's crystal-clear water however you will see many people building interesting structures with the lake's unique stones as well.

1824 Washington Harbor Road, Washington, WI 54246

St Croix National Scenic Riverway

This scenic park protects 255 miles of the St. Croix and Namekagon rivers as it passes through beautiful forested landscape. Adventurous visitors can take to the river to explore the park by canoe or kayak. There are stretches of river that offer paddling for inexperienced or family paddlers all the way up to the very experienced. Visitors are welcome to bring their own equipment but several outfitters in the area also offer rentals. Multiple riverside campsites are available for those who wish to paddle multi-day trips. There are also walk-in campsites that typically have a few more amenities and offer the option of a riverside camping experience for those who aren't paddling the river.

401 N. Hamilton Street, St. Croix Falls, WI 54024, 715-635-8346

Ice Age Trail

The Ice Age Trail is a 1,200-mile long National Scenic Trail that roughly follows the location of a glacier edge from the last Ice Age. The trail passes through nearly half of the counties in Wisconsin as it winds from the state's Interstate State Park on the northwestern border to the Potawatomi State Park on the shoreline of Lake Michigan in the east. The trail passes through may of the state's state and local parks, wildlife areas and the Chequamegon-Nicolet National Forest. The trail is divided into short sections for day hikes but some visitors choose to hike the trail for longer backpacking trips, and stay overnight in shelters or campsites along the way.
Bayfield Peninsula Sea Caves

Bayfield Peninsula Sea Caves are a part of the mainland section of Apostle Islands National Lakeshore which is situated in the northern tip of Bayfield County. The caves and nearby were created by glaciers. In the summer, the caves can be seen by kayak or sunset cruise. However, in the winter time, the caves turn into an icy wonderland that can only be seen by hiking two miles or more on Lake Superior. There are several requirements that must be met for the trip to be deemed safe as travel on Lake Superior can be quite dangerous. Visitors who wish to make the hike to the lake should call in advance to determine ice conditions and should be physically prepared for the trip.

415 Washington Avenue, Bayfield, WI 54814, 715-779-3397
Apostle Islands National Lakeshore
Apostle Islands National Lakeshore is a 69,372-acre national lakeshore that contains 21 miles of shoreline on Lake Superior as well as 21 islands. The park offers a range of activities for the active traveler and those who like to spend time in the outdoors. Exploring the islands by boat, whether it be a sailboat, sea kayak or other watercraft, is a popular activity. Many also come to fish or scuba dive in the park's waters. For those who prefer to stick to land, there are more than 50 miles of well-maintained trails in the park. Visitors can visit the park on short half-day trips and cruises or by taking a longer trip and staying overnight on one of 18 islands that have campsites or the mainland's campground.
415 Washington Avenue, Bayfield, WI 54814, 715-779-3397
Top