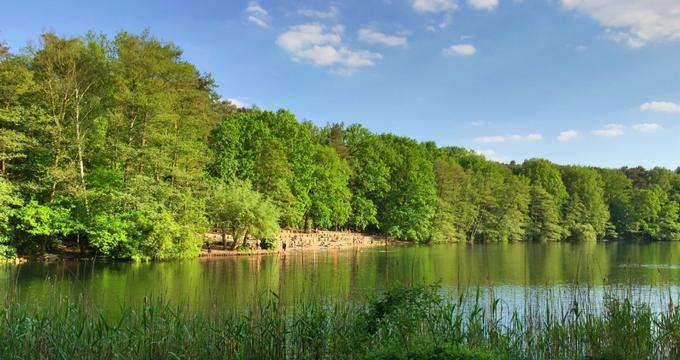 25 Best Minnesota Lakes

Minnesota is popularly known as the Land of 10,000 Lakes. In a place with such an abundance of beautiful lakes, it can be difficult to know where to start.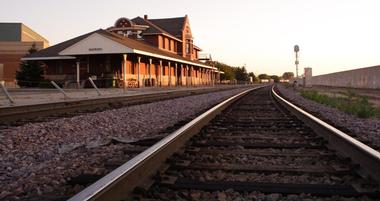 20 Best Things to Do in Mankato, MN
Located within Blue Earth County in Minnesota, the city of Mankato is a gorgeous location to explore.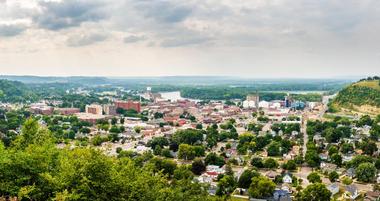 25 Best Things to Do in Red Wing, Minnesota
There is plenty for residents and visitors alike to do in the historic town of Red Wing, Minnesota.
Where to Travel Now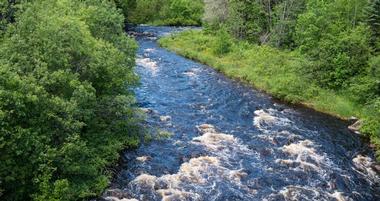 14 Things to Do in Lutsen, Minnesota
Lutsen, Minnesota, is a town, a resort, and a mountain all rolled into one.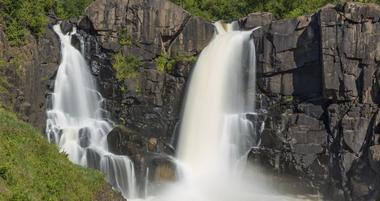 7 Best Things to Do in Grand Portage, Minnesota
Grand Portage is a beautiful territory located on the northeastern tip of Minnesota along Lake Superior.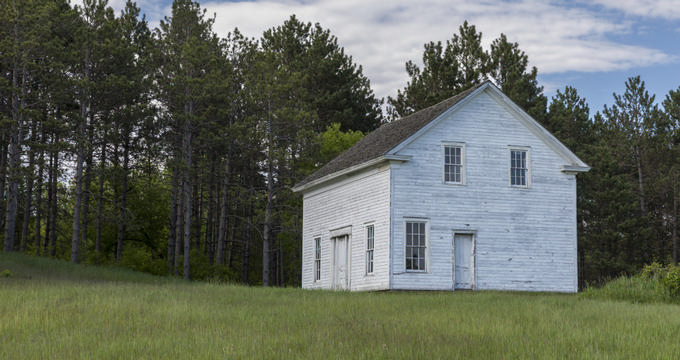 22 Best Things to do in Brainerd, Minnesota
Whether visitors are looking for relaxation or adventure, Brainerd, Minnesota, has it all.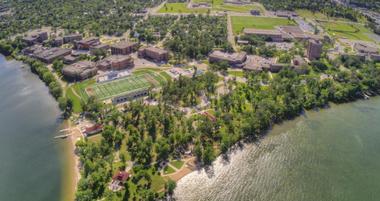 17 Best Things to Do in Bemidji, Minnesota
Bemidji, Minnesota, is the first city south of the Mississippi River headwaters that originate in Itasca State Park.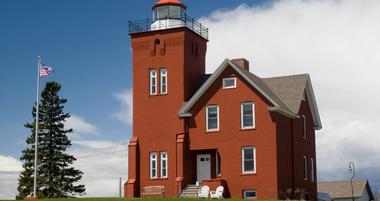 17 Best Things to Do in Two Harbors, Minnesota
Nestled along the beautiful North Shore of Lake Superior, Two Harbors is a quaint, picturesque, lakeside town boasting a rich history.
More Feature Stories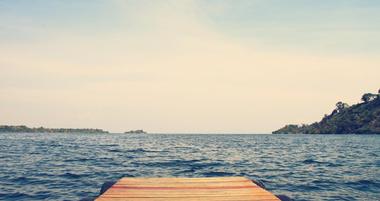 20 Best Things to do in New Ulm, Minnesota
New Ulm, Minnesota, is a city rich with German immigrant history, Midwestern charm, and a variety of fun and exciting things to do.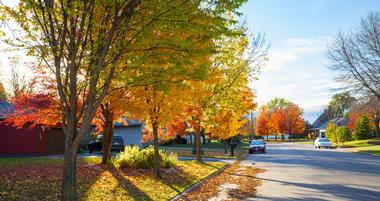 20 Best Things to Do in Saint Cloud, Minnesota
St. Cloud is named after the French city of the same name and serves as the county seat of Stearns County.
Weekend Getaways

Weekend Getaways in MN
The Land of 10,000 Lakes. The Gopher State. The North Star State. No matter what you call it, there is no doubt that Minnesota is one of the most beautiful of all the United States. Visitors looking for a relaxing vacation need not look further than Minnesota. Similarly, those looking for a more adventurous getaway turn to Minnesota as well. The diverse land ranges in terms of geology making it perfect for every type of holiday. Sites, attractions, and things to do vary from a refreshing swim in freshwater lakes, going hiking at Como Park Zoo, or having a picnic at Leif Erickson Park & Rose Garden.
Minnesota's North Shore Scenic Drive
Starting at Canal Park in Duluth, Minnesota, and ending at Grand Portage, the North Shore Scenic Drive takes visitors on a journey through unspoiled wilderness, sweeping shorelines, and panoramic views of one the world's largest freshwater lakes. The drive goes through the Sawtooth Mountains with its thousands of acres of birch, aspen, and pine trees. Visitors can also see some stunning views of the breathtaking beaches, cliffs, streams, rivers, waterfalls, and lighthouses. The drive is lined with friendly communities filled with culture and history, making it a perfect stop for some dining, shopping, or lodging.
Great Lakes Aquarium
The Great Lakes Aquarium opened in 2000 and can be found in the Duluth waterfront. The freshwater aquarium connects visitors with the wonders of Lake Superior and other bodies of water. Visitors can explore habitats and meet animals from the Great Lakes basin, the Amazon River, and many others. There are over 200 species of mammals, birds, reptiles, fish, and amphibians in the aquarium. Various rotating exhibits come through the aquarium as well such as 'Masters of Disguise', 'Hunters of the Sky', and 'Africa's Lake Victoria'. The learning labs are a great place for younger visitors to explore their surroundings to their heart's content.
353 Harbor Dr, Duluth, MN 55802, 218-740-3474
Minneapolis Institute of Art
The Minneapolis Institute of Art is a fine art museum that sits on an eight-acre campus on what was formerly Morrison Park. Visitors can explore one of the largest museums in the US at no cost, except for special exhibitions. The collection has over 80,000 objects, some of which go back over 5,000 years. There are an array of photographs, paintings, drawings, prints, architecture, textiles, and decorative arts. In addition to the comprehensive Asian art collection with its jades and ceramics, the museum also has a vast collection of African art. The outdoor exhibits are a very popular aspect of the museum and comprise a pair of Chinese lions, a bronze statue by Ernst Barlach, and Target Park which has many contemporary statues.
2400 3rd Ave S, Minneapolis, MN 55404, 612-870-3000
Minnesota Marine Art Museum
The Minnesota Marine Art Museum, or MMAM, is a wondrous museum that visitors will find right on the banks of the Mississippi River. The museum houses five galleries filled with world-class art which includes marine art, folk art sculptures, impressionism, school paintings, and traveling exhibits. The museum opened in 2006 and focuses on marine and maritime art featuring works by notable artists such as Claude Monet, Vincent van Gogh, and Paul Cezanne. In addition to the stunning works of art visitors exploring the site will also be able to see over 60,000 native plants with the building and its surroundings has been landscaped with.
800 Riverview Dr, Winona, MN 55987, 507-474-6626
Minnesota Landscape Arboretum
A part of the Department of Horticultural Science at the University of Minnesota, the Minnesota Landscape Arboretum is a horticultural garden and arboretum that is over 1,000 acres wide. Open to the public throughout the year, the arboretum is one of the largest public gardens in the Upper Midwest. The arboretum was established in 1907 and since then has grown to house over 5,000 plant varieties, making it the largest and most diverse arboretum in Minnesota. Visitors will be able to see annual and perennial display gardens, a Japanese garden, natural area woodlands, and marshes. There is a demonstration garden that has different events throughout the year as well as a library and conservatory.
3675 Arboretum Dr, Chaska, MN 55318, 952-443-1400
Como Park Zoo & Conservatory
As its name states, the Como Park Zoo & Conservatory is a combination park, zoo, and conservatory that was created in 1873. In addition, the attraction also has an amusement park, carousel, a golf course, swimming pool, hiking trails, athletic fields, picnic pavilions, and access to Lake Como. Visitors can spend the day at Como for no cost, exploring its art, sculptures, and historic structures with some of the more notable being Frog Pond, the Joyce Kilmer Memorial Fireplace, and the bronze statue of Johann von Schiller. Younger visitors will love going to the zoo and seeing the monkeys, seals, and aquatic animals. The conservatory has a beautiful bonsai gallery, butterfly garden, Japanese garden, and a fern room.
1225 Estabrook Dr, St Paul, MN 55103
Enger Park and Tower
Found on Enger Hill in Duluth, Minnesota, Enger Park and Tower is a splendid place for tourists to get a panoramic view of Lake Superior and its surroundings. The five-story observation tower stands 500 feet above Lake Superior and has a lookout level that is accessible by stairs. The land was donated by businessman and philanthropist Bert Enger whom the tower was built after as a tribute. The 130-acre park itself is beautiful and filled with trails, gardens, and ponds. Visitors can make use of the picnic area and its facilities, the rock climbing and bouldering fun, and bird watching.
16th Avenue West & Skyline Parkway, Duluth, MN 55806, 405-314-5693
Leif Erickson Park & Rose Garden
The two and half acre Leif Erickson Park and Rose Garden can be found adjoining Duluth's Lakewalk, the stretch of walking and biking trails by Lake Superior. There are over 3,000 rose bushes, annuals, herbs, trees, and other plants for visitors to explore and appreciate the beauty of. Maintained by local gardening associations alongside the Lake Superior Rose Society, the garden is a serene floral paradise that visitors of all ages will enjoy, especially those with a green thumb. Row after row of beautiful roses ensure a relaxing and peaceful day out with the family.
National Eagle Center
The National Eagle Center was started in 1989 with a group of volunteers who wanted to share views of bald eagles from an observation deck along the river. Now, though it is a 15,000 square foot interpretive center located right on the Mississippi River, it still remains true to its original goal - visitors still get an amazing view of wild eagles directly from the facility. At the National Eagle Center visitors of all ages will better educated on the environmental and sustainable acts that allow the eagles to thrive by the Mississippi River. Other than viewings, there are many programs and events held throughout the year.
50 Pembroke Ave, Wabasha, MN 55981, 651-565-4989
Munsinger Gardens
Munsinger Gardens can be found on the banks of the Mississippi River adjacent to Clemens Gardens. The gardens are open every day from 7 am to 10 pm other than in the winter months and can be accessed by the public at no cost. Visitors can walk down the winding paths that are flanked by various types of flowers. Other aspects include pine trees, a lily pond, a fountain and a greenhouse. There are many events held at the gardens throughout the year including musical concerts during the summer months, art fairs, and photography contests for people of all ages.
1515 Riverside Dr SE, St Cloud, MN 56304, 320-257-5959
Mill City Museum
The Mill City Museum opened in 2003 and has exhibitions dedicated to Minneapolis industries that grew from the use of water power such as flour milling. Managed by the Minnesota Historical Society, the museum was built next to Mill Ruins Park on the ruins of the Washburn "A" Mill which is listed on the National Register of Historic Places. Visitors can explore the exhibits on Minneapolis' history and flour milling machinery, especially the museum's centerpiece - a multistory flour tower that is designed to look like a working flour mill. During the summer the museum hosts an annual outdoor concert series that features 'Twin Cities' bands of various genres.
704 S 2nd St, Minneapolis, MN 55401
Science Museum of Minnesota
Established in 1907, the Science Museum of Minnesota is a nonprofit institution that focuses on physical science, technology, natural history, and mathematics. With the aim of inspiring science-related fun and learning for visitors of all ages, the resident exhibits range from a dinosaur and fossil showcase to a human body gallery that interactively shows the different organs, tissues, and systems that make up the human body. Exhibits also include the first nation exhibition on race from a historical, cultural, and biological point of view, a gallery of the Mississippi River, an outdoor exhibit on erosion and pollution, and an experiment gallery for visitors to explore different concepts in physical and earth science, physics, and math.
Mississippi National River and Recreation Area, 120 W Kellogg Blvd, St Paul, MN 55102, 651-221-9444
North American Bear Center
The North American Bear Center was founded with the mission of replacing misconceptions about bears, their relations with humans, and their role in the ecosystems. For years bears have been portrayed as dangerous animals and the center replaces assumptions with facts so that visitors get a better understanding of these animals. The center also improves the livelihood of bears as all eight species around the world are not threatened or endangered. Visitors can explore the only educational facility of its kind and view over 60 exhibits and life-size replicas. There are also high definition live video footage played at all times of wild bears in their natural habitats, including bears in the coastal regions, forests, and tundra.
Superior National Forest, 1926 MN-169, Ely, MN 55731, 218-365-7879
Lake Superior Marine Museum
Operated by the United States Army Corps of Engineers, the Lake Superior Marine Museum can be found in Duluth's historic Canal Park. Visitors can explore the museum and grounds along with its many exhibitions on the history and operations of the Great Lakes and commercial shipping. There are three historically accurate replica cabins and a pilothouse similar to those from ships that have sailed on Lake Superior over the years. There are various other interactive displays that visitors of all ages will enjoy including scale models and a three-story steam engine.
600 S Lake Ave, Duluth, MN 55802, 218-720-5260
Minnesota History Center
The Minnesota History Center was established in 1993 in downtown Saint Paul, Minnesota. The history center is a museum, library, as well as the headquarters of the Minnesota Historical Society. The building itself is considered one of Minnesota's finest public buildings and was inspired by St. Paul's Cathedral, the Minnesota State Capitol, and Fort Snelling. Within it, visitors can explore the interactive museum exhibits and the million artifacts that it possesses including archaeological objects, government records, paintings, and drawings. Throughout the year the center hosts concerts, performances, meetings, conferences, lectures, memorial services, and political campaign events - many of which are open to the public.
345 W Kellogg Blvd, St Paul, MN 55102, 651-259-3000
Pipestone National Monument
The Pipestone National Monument, or Cannomok'e, are quarries filled with catlinite, or red pipestone, and is considered sacred ground by many Native American tribes as the pipestone quarried here is used to carve ceremonial pipes that are used in religious practices. The National Monument is listed on the National Register of Historic Places; its rich history includes being mined by the Sioux tribes, the Yankton Sioux, the federal government, and eventually to a point today when only those with Native American ancestry can quarry the pipestone. Visitors can go to the visitors center and see cultural demonstrations, pipe making demos, and see how other native crafts are made using the stone from the quarries.
36 Reservation Ave, Pipestone, MN 56164, 507-825-5464
Split Rock Lighthouse
Located on the North Shore of Lake Superior, the Split Rock Lighthouse is considered one of the most picturesque lighthouses in the United States. The lighthouse was designed by Ralph Russell Tinkham and completed in 1910 after a storm in 1905 caused 29 ships to be lost on Lake Superior. Visitors can get up close and personal with the lighthouse that has been famed for its its picturesque design and location; the lighthouse has been featured on a postage stamp, various postcards and photographs, and was the lighthouse in the 2013 version of The Great Gatsby featuring Leonardo DiCaprio.
3713 Split Rock Lighthouse Rd., Two Harbors, MN 55616
James J. Hill House
Built in 1891, the James J. Hill House was built by James J. Hill, a railroad magnate, and was one of the largest houses of its time. Now operated by the Minnesota Historical Society and listed as a U.S. National Historic Landmark, the 44,000 square feet home and properly is also part of the Historic Hill District. Visitors can explore the interior which houses Hill's collection of sculptures and paintings alongside a large pipe organ. The intricate woodwork and the antiquities are alone worthy of a tour, though visitors will also be able to see the home's music room, hall, formal dining room, bedrooms, and guest rooms.
240 Summit Ave, St Paul, MN 55102
Glensheen, The Historic Congdon Estate
Glensheen, the Historic Congdon Estate, is a mansion in Duluth, Minnesota which has been converted to a historic house museum by the University of Minnesota. The 7.6 acre property faces Lake Superior and was built in a stunning Jacobean architectural tradition that was inspired by Beaux-Arts style. There are many tours for visitors to take, each of which shows a different aspect of the estate. Other than the classic tour and the full-mansion tour, there are also theme-based tours such as Nooks & Crannies, Flashlight, and Grounds. During the Christmas season there are festive holiday tours of the estate which have proven to be popular with younger visitors.
3300 London Rd, Duluth, MN 55804, 218-726-8910
Xcel Energy Center
Popularly known as "The X", the Xcel Energy Center is a multipurpose arena that opened in 2000 and is mostly used for ice hockey. The arena has a capacity of 17,954 people and includes three general seating levels, four spectator levels, and one suite level. Home to the NHL's Minnesota Wild, the center was named the "best overall sports venue in the U.S." by ESPN in 2004. Those who are attending an event can also view the many other features of the area such as the celebrity puck wall, the Crow's Nests, the center lighthouse, the State of Hockey tribute which as high school and college hockey jerseys from every school in the state, and a tribute area to Prince, one of Minnesota's favorite musical sons.
199 W Kellogg Blvd, St Paul, MN 55102, 651-265-4800
The Frederick R. Weisman Art Museum
Found on the University of Minnesota campus, the Frederick R. Weisman Art Museum (WAM) was established in 1934 as a teaching museum for the university students. The museum was designed by Frank Gehry and is often called a 'modern art museum' for its impressive exterior as well as what it holds inside. There are over 25,000 pieces of art in the collection ranging from photographs and paintings to pottery and furniture. One of the more popular exhibitions includes 'Dear Darwin' where art and science collide in a beautiful display of work. Visitors can also attend a free all-night art festival that explores the effects of climate change and lets visitors build an animal luminary, visit the owls, and record their climate change story.
Mississippi National River and Recreation Area, 333 E River Pkwy, Minneapolis, MN 55455, 612-625-9494
International Wolf Center
The International Wolf Center is an educational research organization that can be found in Ely, Minnesota. The center is known advance the survival of wolf populations by teaching visitors about wolves and their homes. The interpretive center allows visitors to view captive gray wolves in natural surroundings and learn more about them in a range of programs and exhibits. Visitors of all ages can see how the wolves hunt, eat, play, and communicate in the 17,000 square foot facility. In addition to the facility exhibits, there are extended programs such as week-long howling trips, snowshoe treks, dog sledding, and hikes.
Superior National Forest, 1396 MN-169, Ely, MN 55731, 218-365-4695
Quarry Hill Nature Center
Originally a part of the Rochester State Hospital farm, the Quarry Hill Nature Center opened in 1973. The 329-acre park is filled with ponds, hiking trails, and an amazing manmade sandstone cave. During the summer visitors can participate in week long camps that explore various aspects of the flora and fauna that surround the center. In the winter visitors can rent snowshoes or cross country skis and explore the surrounding land. The center also has day camps, day trips, and various other activities for visitors to enjoy. Aspects of the center include exploration hall, an indoor honeybee hike, a bird study room, and 3 5 species of live Minnesota-native animals.
701 Silver Creek Rd NE, Rochester, MN 55906, 507-328-3950
Guthrie Theater
Founded in 1963 and reopened in 2006, the Guthrie Theater is one of Minnesota's finest centers for theater performance, education, production, and professional training. There are two main stage facilities, the original building designed by Ralph Rapson and the current facility designed by Jean Nouvel. The new $125 million theater building is located right alongside the Mississippi River in downtown Minneapolis. The building itself is a sight to behold as the outside walls are covered by a large mural with depicts photographs from past productions. Some of the productions visitors can attend are Sense and Sensibility, A Christmas Carol, King Lear, and Sunday in the Park with George.
818 S 2nd St, Minneapolis, MN 55415, 612-377-2224
Top