West Coast Vacations & Things to Do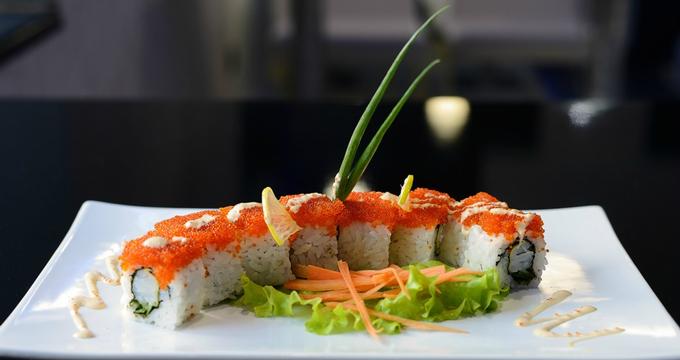 15 Best Seafood Restaurants in Seattle

Some restaurants occupy a special and unique niche that has become internationally renowned, such as Pike Place Chowders.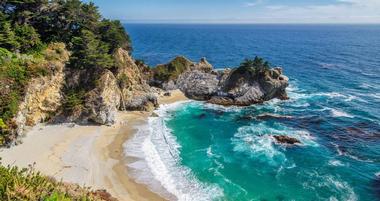 23 Best Romantic Weekend Destinations on the West Coast
Top West Coast vacations include coastal and mountain hideaways in California, Washington and Oregon.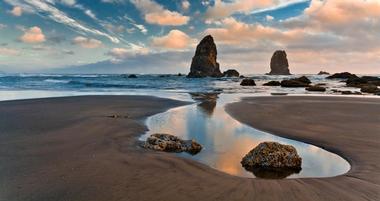 25 Best West Coast Beaches
From the rugged Washington coastline to the enviable shores of Southern California, West Coast beaches offer visitors a stunning array of beautiful choices for their next seaside getaway.
Where to Travel Now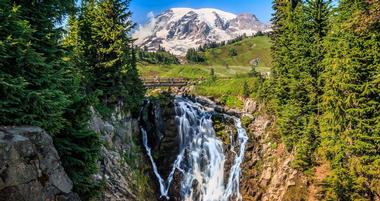 25 Best Day Trips from Seattle
No matter where your interests lie, there's a day trip from Seattle that's perfect for you.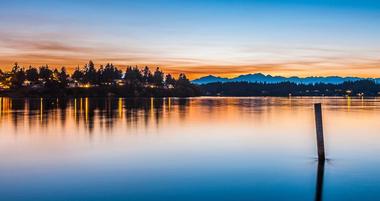 25 Best Places to Visit in Washington State
Go on a whale watching tour near San Juan Island, photograph picturesque lighthouses and admire the waterfalls in Olympic National Park.
Best West Coast Vacations
The West Coast of the United States is home to some of the most spectacular scenery on the planet, from the cliffs of Big Sur to sandy beaches and unique cityscapes. See also: 50 Best Family Vacations in California.
California
Plan a weekend in La Jolla where you can shop, surf and look for seals and other marine life. Stop in San Diego to visit museums, the zoo and other famous attractions and restaurants. Take the kids to Legoland where they can construct their own structures and play in a fun setting. Take romantic walks along the beaches of Laguna Beach, have drinks with sunset views and spend your days sunbathing and swimming. Newport Beach is a fun destination to visit with kids. Stop at the Long Beach Aquarium of the Pacific, walk down the Manhattan Beach Pier, and hop on a cruise to Channel Islands National Park departing from Ventura Harbor. Things to do in La Jolla
Santa Barbara is famous for its nightlife, shopping, beaches, wine and historic attractions. You can take the train and check out the historic train station which dates back to 1905. Take a camping trip to El Capitan State Beach where you will be surrounded by ocean views, hiking and biking trails. Visit San Francisco or Los Angeles where you will find nearly everything: world-class art, famous chefs, sights featured in countless movies, hands-on activities for kids, shopping and dining. Go whale watching in Monterey County, sign up for a wine tasting tour in Carmel, have fun in Santa Cruz and enjoy the view in Mendocino. Napa and Sonoma Valleys are not to be missed if you love great food, wine and spas. Things to do in Santa Barbara
West Coast Vacations - Oregon
Oregon is home to beautiful beaches, sleepy towns and diverse marine life along the coast. Harris Beach State Park features tide pools and great campsites. Stop in Gold Beach andP ort Orford, visit Cape Blanco and Oregon Dunes National Recreation Area. Oregon Weekend Getaways
Washington
Drive on the scenic Astoria-Megler Bridge over the Columbia River, hike in the scenic Mount Rainier National Park, take the ferry to San Juan and other Pacific Northwest islands, explore scenic waterfalls, Washington State parks and museums.
Places to Visit: Bend, Oregon
Bend, Oregon will appeal to families, outdoor enthusiasts, history buffs, and foodies. The Newberry National Volcanic Monument is a great area for hiking, fishing and camping, while hiking can also be enjoyed in the Deshutes National Forest and around the beautiful Tumalo Falls. You can go caving at Lava River Cave to discover the longest lava tube in Oregon, while in winter the Mt. Bachelor Ski Area is the place to be for all the winter sport action.
The High Desert Museum has something for everyone and incorporates a Bird of Prey Center and the Miller Family Ranch where children can interact with small animals. The Well Traveled Fork offers culinary tours and cookery classes for dedicated foodies and the whole family will love touring Goody's Chocolate and Ice Cream Factory. History buffs should not miss the Bend Heritage Walk and the Deshutes Historical Museum. The open-air Les Schwab Amphitheater hosts concerts and other entertainment to round off your visit. Things to do in Bend, Oregon
West Coast Vacations - Palm Springs, California
For beautiful desert scenery and sunny weather, Palm Springs is a perfect weekend destination. Walkers, hikers, and campers head for Mount San Jacinto State Park, the Coachella Valley Preserve and Tahquitz and Palm Canyons, both of which give insight into early Native American history. For guided walks and hikes, Desert Adventures can lead the way.
There are also several family attractions including Moorten Botanical Garden, the Palm Springs Air Museum (filled with WW II Air Force relics) and Palm Springs Windmill Tours, where you can learn about the history of wind-generated power. No visit is complete without a trip up the Palm Springs Tramway for incredible views (and winter fun in the snow). Palm Springs has a regular Thursday night Village Fest in Palm Canyon Drive where you can enjoy art, entertainment, food and shopping, and there are free (donation requested) Yoga lessons every Saturday morning in the Wellness Park. Things to do in Palm Springs
Best Romantic Attractions in Portland, Oregon
Some of the best romantic attractions in Portland are the remarkable gardens you can stroll through, hand-in-hand. The Portland Japanese Garden sets the romantic scene as a haven of peace and tranquility. The Hoyt Arboretum, spread over 189 acres, is one of the most beautiful places to go hiking, and the fragrant International Rose Test garden is a feast for the senses. If you enjoy art and culture, the Portland Art Museum is a must on your itinerary and a night at the Oregon Symphony will round off your day.
Portland has many historical sites to visit and you can either go it alone or join Evergreen Escapes on a guided tour. For something really different, you can hike the beautiful Columbia Gorge on a "Waterfalls and Wine" tour or go cycling - Pedal Bike Tours offer various biking adventures on the Food Cart Trail, the Wine Land Trail or the Oregon Breweries Trail. Portland is a wondeful destination to visit with kids.
Best Attractions in Sacramento
Some of the top visitor attractions in Sacramento are the city's many museums, which cater for just about every interest from Art to Automobiles. A great place to start is the Crocker Art Museum (open Tuesdays to Saturdays), which showcases a wide variety of art and offers guided tours. Those interested in the history of transport should head to the California State Railroad Museum and the California Automobile Museum, while for families the Discovery Science and Space Centre is hard to beat. Finally, the State Capitol Museum and the Leland Stanford Mansion are both noteworthy historic landmarks you should not miss.
Children will love the playgrounds at Fairy Tale Park and McKinley Park, and the Sacramento Zoo is another firm favorite. Also visit Old Sacramento State Historic Park to relive the old California Gold Rush days. Here you can experience horse-drawn carriages, historic river boats and great restaurants and shopping. Things to do in Sacramento
West Coast Vacations - Spokane, Washington
Spokane is famous for having 260 sunny days a year and an idyllic location along the banks of the Spokane River. Many of the visitor attractions are focused on outdoor activities along the Centennial Trail and in Riverfront Park where everyone enjoys hiking, walking, canoeing, and snow sports in winter. Get a bird's-eye view from the Spokane Falls Sky Ride.
Manito Park provides 90 acres of fragrant gardens to relax in, while the nature trail in the John A. Finch Arboretum will introduce all nature lovers to a fine collection of Conifers, Maples and Rhododendrons. You can visit the MAC (Museum of Arts and Culture) and take in the Spokane Symphony at the Art-Deco Martin Woldson Theater for a taste of Spokane culture, and then explore the Cork District and Ale Trail to taste local wines and brews. Families should not miss the Mobius Children's Museum, which features hands-on interactive displays. Things to do in Spokane
West Coast Vacations - Eugene, Oregon
Eugene is nestled beside the scenic Willamette River in Oregon and offers a wide variety of outdoor, educational, and artsy attractions for visitors to enjoy, many of which are conveniently located on the campus of Oregon State University. Here you can watch a football game or track events at the Haywood Field, take in a concert at the Cuthbert Amphitheater, or visit the Museum of Natural and Cultural History, showcasing thousands of fossil remains.
For children, there is the Raptor Center, the Science Factory (a children's museum and planetarium with interactive exhibits), the Oregon Air and Space Museum and fascinating Shelton McMurphey Johnson House. Outdoor enthusiasts can enjoy walking, hiking, and cycling the McKenzie River Trail, and exploring the Pizgah Arboretum. To add a touch of culture to the mix, you could watch ballet or opera at the Hult Center for the Performing Arts or visit the Jordan Schnitzer Museum of Art. Things to do in Eugene
Best Attractions in Seattle
Seattle offers an almost endless list of attractions for visitors of all ages and you will need to do some prioritizing to fit everything into your schedule. For the best aerial views in town, you can head to Kerry Park, the Sky View Observatory or the iconic 605ft Space Needle, which was built for the 1962 world fair. Seattle boasts more than a fair share of museums including the Living Computer Museum, the Museum of Flight (which houses 160 historic air and space craft exhibits), the Museum of History and Industry, the Centre for Wooden Boats and the unusual EPM Museum which focuses on popular culture.
For foodies, there is the daily Pike Place farmer's market, various winery and brewery tours, amazing restaurants and Eat Seattle Cooking Classes. Keep children amused at the Woodland Park Zoo, the Klondike Gold Rush Park, and Theo Chocolate Tours, or get them outdoors and active at Washington Park Arboretum or Alki Beach Park. You will also find fun day trip and weekend getaway ideas near Seattle.
Best Things to Do in Newport Beach
Newport Beach and the Balboa Peninsula offer excellent sandy beaches where you can sunbathe, swim, scuba, and surf the day away. Corona Del Mar State Beach and Little Corona Beach are both sheltered spots very popular with families, while surfers head for The Wedge, at the east end of the Peninsula, to seek giant 9mt surfing waves. Balboa Pier, located in the center of the peninsula, is a popular walking, fishing, and dining venue and has a Fun Zone amusement park for children.
Other attractions include whale watching tours, The Pirate Coast Paddle Company (where you can take paddle-boarding lessons) and Upper Newport Bay Reserve, which is an important wetland birding destination along the inland lagoon. The beautiful Sherman Botanical Garden is also well worth a visit. The area also has great shopping and dining at Fashion Island and a variety of winery and brewery tours to enjoy. Things to do in Newport Beach
Costa Mesa, California
Segerstrom Center for the Arts is the pulsating cultural heart of Costa Mesa. The extensive center incorporates several halls and theaters, which together house the Philharmonic Society of Orange Country, the Pacific Symphony and the Pacific Chorale. The town also boasts the South Coast Repertory Theater for live shows.
The city has many outdoor areas, including TeWinkle Park, which is great for families and has the Angel Park children's playground, and Fairview Park which is a good venue for hikers, walkers and bikers, and a beach area. California Scenario is an interesting garden featuring endemic plant species. Shopping is plentiful and varied; South Coast Plaza features good dining and all the big-name brands, while the young-at-heart head to The Lab Anti-Mall and The Camp, both of which offer non-traditional shops and a choice of healthy, organic eateries. Things to do in Costa Mesa
Healdsburg, Sonoma County
Healdsburg is unashamedly proud of its reputation as a foodie destination. Here just about everything revolves around the production and preparation of outstanding food and wines, and visitors flock here to enjoy the culinary extravaganza. There are many excellent award-winning wineries to visit including Jordan, Dry Creek, Gracianna, Porter Creek, Truett Hurst, and many more.
The Healdsburg Wine Tour is a good way to see some of the top producers, learn their history and taste their wares, while the Savor Healdsburg Food Tour includes visits to several food outlets. You can enjoy it all on a Wine Country Walking Tour or choose an Adventures in Cycling cycle tour for anything from one to seven days. For shopping the Healdsburg Plaza has galleries, bookstores, boutiques, and hosts outdoor summer concerts. Things to do in Healdsburg
Eureka, California
The best place to start your exploration of Eureka is the Old Town, spread out along the commercial waterfront of Humboldt Bay. There are over 100 listed Victorian buildings to admire and many galleries, antique shops and museums to discover. Also visit the Morris Graves Museum of Art which has seven galleries and a peaceful Sculpture Garden. The Humboldt Bay Tourism Center is the hub of activity where visitors can book various tours and excursions and is where local farmers, chefs, and artists showcases their produce on Sundays.
There are many outdoor pursuits in Eureka including hiking and biking in the Sequoia Park Forest, admiring the Humboldt Botanical Gardens, or hiking the Elk River trail in the Headwaters Forest Reserve. There are playgrounds for children at the Sequoia Park Forest and the Zoo, which also has a barnyard area and walk-in aviary. Don't miss taking a scenic drive along Redwood Highway (Highway 101) for some of the best viewpoints on the west coast. Things to do in Eureka
Best Attractions in Oakland
A good way to learn about the many factors that shaped modern-day California is to visit the Oakland Museum of California and it's hard to beat the Chabot Space and Science Center for interactive exhibits and the chance to peer at the skies though enormous telescopes. Nature lovers head to the East Bay Regional Park which has 1,200 m of hiking trails and areas for swimming, boating and camping, while Lake Merritt in the heart of the city provides a peaceful area for boating and bird-watching, and has a fairy-tale themed playground.
The Morcom Rose Garden is a fragrant and tranquil place to rest for a while before visiting the Oakland Zoo which has a famous elephant enclosure and the Valley Children's Zoo for petting. Try to take in one of the popular Foodie Tours offered by Edible Excursions or Rockridge Neighborhood Food Tours, and round off your visit with a concert at the historic Fox Oakland Theater. More things to do in Oakland.
Beverley Hills, LA
A Beverly Hills Trolley Tour is an ideal introduction to the most famous sights in town. Your 40-minute journey will show you Rodeo Drive (where the stars shop), Mulholland Drive (where many stars live), and the landmark Beverley Wilshire Hotel. To see more, several tour companies will drive you along Mulholland Drive and point out the various residences. To learn about the history of film and media, visit the Paley Center for Media and the Margaret Herrick Library.
Art lovers flock to the Revolver Gallery to see Andy Warhol's Pop Art, while the Ace Gallery showcases emerging artists and the Frederick R Weisman Art Foundation features top artists and offers guided tours of the collections. The Will Rogers Memorial Garden is a beautiful and tranquil place to visit and historic Greystone Manor Gardens and the Virginia Robinson Gardens are just as popular. Hikers head to Franklin Canyon Park for great trails and family fun. More things to do in Beverly Hills.
Solvang, California
Solvang was established by a Danish community in 1911, and there are many interesting Danish influences to be seen in this pleasant wine-growing region in the Santa Ynez Valley. History buffs will enjoy a tour of the Old Mission of Santa Ines dating back to 1804 and the Elverhøj Museum of History and Art. There is a Hans Christian Anderson Museum and a Hans Christian Anderson Park for the children, with skate-park and playgrounds. An unusual way to get your bearings is to jump aboard the historic horse-drawn Solvang Trolley for a guided tour.
The Solvang Festival Theater offers live productions and Solvang Antiques is great for bargain hunters. The vast majority of visitors come to Solvang to tour the many excellent wineries which include Rusack, Lincourt, Shoestring, Blackjack, and many more. A good way to enjoy the many tasting rooms is to use Solvang Taxi and Wine Tours to take you from place to place. Things to do in Solvang
Best Attractions in Santa Ana
Santa Ana is a great Southern California weekend getaway offering a good mix of educational, cultural, and culinary attractions. Bowers Museum is dedicated to fostering appreciation for diverse cultures, while the Lyon Air Museum has a great collection of military aircraft and vehicles. The Heritage Museum is set among 12 beautiful acres of citrus orchards and features buildings dating from the 1890's.
For arts and culture, visit OCCCA where you can browse through several galleries and studios or attend a concert of the Pacific Philharmonic. Foodies can discover their inner chef at Hipcooks Cookery School or enjoy great street food at the 4th Street Market. Let off some steam at Sender One Climbing and Yoga - a unique type of gym with an emphasis on climbing. The best attractions for families are the Discovery Cube Science Center, which has over 100 hands-on interactive exhibits, and the Santa Ana Zoo, which has great exhibits and exciting rides. Things to do in Santa Ana
Top Attractions in San Diego
San Diego wins hands down as the best destination on the West Coast to visit with children, but make sure you allow enough time to enjoy all the attractions. You need a full day at SeaWorld to visit the 25 different habitats, and another at the San Diego Zoo, to see all the animals and ride the sky gondola. Then move on to the USS Midway Museum to explore a real aircraft carrier, and the Maritime Museum where you can go on a Tall-Ship adventure.
Children will love the San Diego Model Railway Museum and the Eureka Children's Museum, which encourages participation. For a change of pace, visit Cabrillo or Torry Pines State Reserves to enjoy pristine beaches and tidal pools, or take a stroll through the Botanical Building in Balboa Park to see the world's only glass-less Glasshouse and a multitude of amazing plants. Seaport Village offers great shopping in beautifully restored 100 year-old buildings. Things to do in San Diego
Berkeley
A good starting point for your visit to Berkeley is the Sather Tower on the campus of the University of California, Berkeley. Locally known as the Campanile, the tower offers a great overview of the city. Those interested in the arts can visit the Berkeley Art Museum and Pacific Film Archive and should not miss a production at the Berkeley Repertory, where many Broadway productions originate.
Outdoor pursuits in Berkeley include hiking, cycling, and walking at Tilden Regional Park, a visit to the UC Botanical Gardens (34 acres of amazing plants) or a stroll around the Berkeley Rose Garden, which offers great views of San Francisco Bay and Golden Gate. You can picnic or barbecue at Grizzly Peak and explore Berkeley Marina where there are walking and cycle paths, a fishing pier and an adventure playground. Older children will love the Lawrence Hall of Science, which includes a great planetarium, while little ones will enjoy the Habitot Children's Museum. Things to do in Berkeley
Encinitasa
Encinitas is one of the most popular surfing destinations in the world, but also has plenty more to offer. Many fabulous beaches vie for your attention; Moonlight Beach and Cardiff State Beach are both perfect for families, and you can hire surfing, kite-boarding and snorkeling equipment on site. Swami's Beach is the most popular surfing beach in the area. If you would like to learn to surf, Leucadia Surf School will show you how – the equipment is provided.
A visit to the Cal Pacific Orchid Farm will delight all plant lovers, as will a stroll through the San Diego Botanical Garden. The San Elijo Lagoon Ecological Reserve is an important coastal wetland with 7 miles of trails to explore, and for Yoga and other spiritual activities, head to the SRF Meditation Gardens. Try the Lux Art Center to see artists in action, before heading to Leucadia Farmers Market and Solterra Winery to sample local produce. Things to do in Encinitas
Ventura
Ventura is a relaxed sea-side destination with some of the best beaches on the West Coast. Surfers head to Surfers Point, and the adjacent beaches are popular with wind-surfers and kite-boarders. Emma Wood State Beach is great for swimming and fishing. Water babies can rent boats, kayaks, and paddleboards at Ventura Harbor Village, which also features good shopping, dining, and a children's carousel.
Off-beach activities include Lake Casitas Recreational Area for camping, boat trips and hiking, or the newly (2012) established Ventura Botanical Gardens, where you can get marvelous views of the ocean, mountains, Channel Islands, and the city. Cyclists will enjoy the good paved cycle path from Ventura to Ojai. Food and wine are very important in Ventura and foodies should not miss the chance to go on a 3.5-hour walking Food Tour for a taste of Ventura. Exploring the County Wine Trail, where some of California's best wines are produced, is almost mandatory. Things to do in Ventura
Top Attractions in Lincoln City, Oregon
The seven-mile expanse of beautiful sandy beach is the top attraction of Lincoln City and provides the perfect place for families to relax, swim, wind-surf, or simply build sand-castles. For a quieter beach scene, head for Roads End Recreational Site to explore hidden coves and tidal pools. Whale watching is excellent in spring and autumn and whale watching charters are available at Depoe Bay. Devils Lake Recreational Area offers good camping, boating and wild-life viewing.
The Lincoln City Cultural Center offers classes in art, drawing, dancing and music for children, and also hosts live shows, while at the Jennifer Sears Glass Art Studio you can watch glass blowing or take lessons in this creative craft. The Chinook Winds Casino Resort offers a Spa and golf, besides a gaming floor and live entertainment. The weekend Farmers and Crafters Market is very popular and for shopping, those in the know head to Lincoln City Outlets. Things to do in Lincoln City
Ellensburg, WA
While the Pacific Coast and Seattle maybe the largest draws in Washington State, towns in the center of this beautiful area should not be overlooked. Nestled in the midst of the Kittitas Valley is the historic Ellensburg. Once considered a contender for the state's capital, this community is home to Central Washington University, which is a draw for the arts, including plays, concerts, dance recitals, operas, musicals, films, lectures, and other events. The town is best known for hosting the largest rodeo in Washington State. For those looking to get outdoors, this is a hub of year-round outdoor activities such as water skiing on the Columbia River, golf, fly-fishing, river rafting, snowmobiling, and cross-country skiing. With over 300 days of sunshine, one cannot go wrong with a visit to Ellensburg.
Top