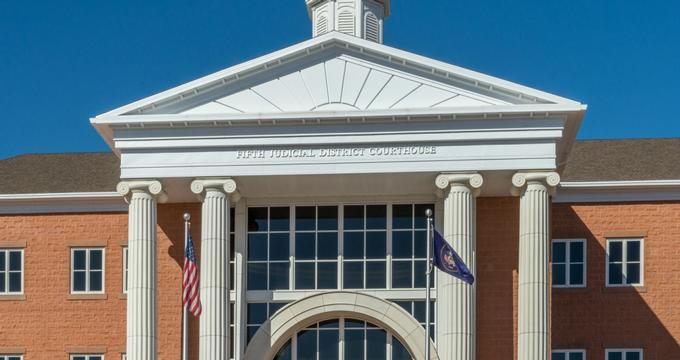 25 Best Things to Do in St. George, Utah

The city of St. George, located in southwestern Utah, is a lovely historic city with roots in the days of the American pioneers.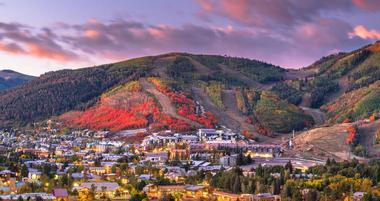 25 Best Things to Do in Utah
Utah is home to spectacular national parks, monuments, landmarks, ski resorts and unique activities.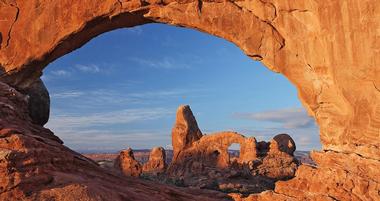 25 Best Places to Visit in Utah
Explore Utah's incredible national parks and go on unique adventures on your weekend getaway.
Where to Travel Now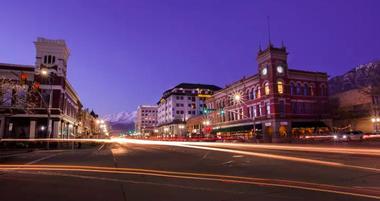 25 Fun Things to Do in Provo, Utah
Provo is known for its abundance of natural beauty, a prestigious university and fast-growing economy.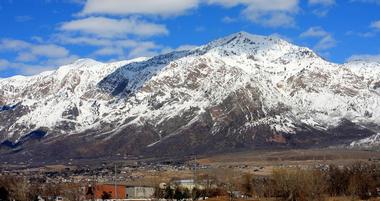 15 Best Things to Do in Ogden, Utah
Ogden is a beautiful mountain town, home to Historic 25th Street, Hill Aerospace Museum, the Utah State Railroad Museum and other great attractions.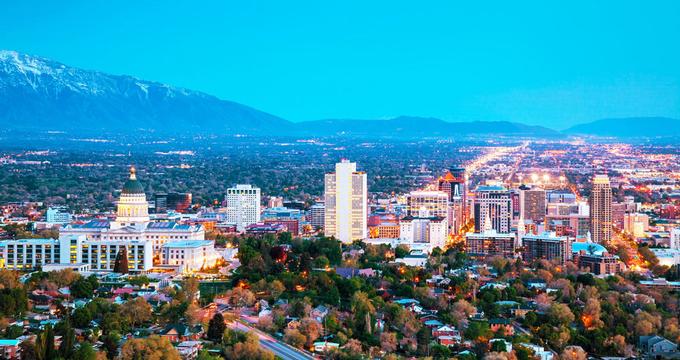 25 Best Things to Do in Salt Lake City, Utah
Home to excellent museums, attractions and beautiful parks, Salt Lake City is a great weekend getaway idea.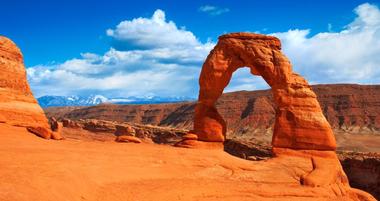 25 Best Hotels Near Arches National Park
Arches National Park is situated in eastern Utah adjacent to the famed Colorado River, just four miles north of Moab.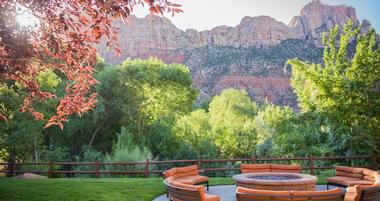 25 Best Hotels Near Zion National Park
Although it encompasses only 229 square miles, much less than many other national parks in the country, Zion National Park more than makes up for its small size with its breathtaking sandstone cliffs and beautiful hiking trails.
More Feature Stories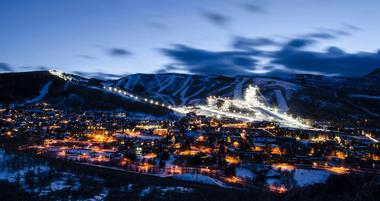 25 Best Things to Do in Park City, Utah
Park City is a fun destination for outdoor enthusiasts, offering great skiing, a beautiful Main Street Historic District and many unique attractions.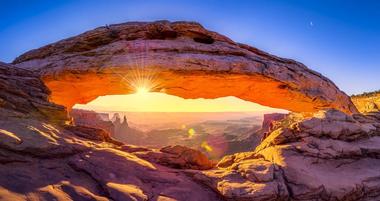 23 Best Things to Do in Moab, Utah
A starting point for exploring Canyonlands and Arches National Parks, Moab is a great vacation destination for outdoor enthusiasts.
Weekend Getaways

Utah is an beautiful and varied state with attractions for a wide range of visitors who come for the scenery, history and unique culture. The state's landscape includes stunning and shocking deserts, quaint small towns, beautiful forests and the largest saltwater lake in the Western hemisphere. Adventure seekers will find plenty to suit them in the state with many hiking and mountain biking trails, winter sports resorts in the Wasatch Mountains and beautiful national parks. Museums in Salt Lake and across the state highlight the state's cultural and historical heritage, especially that related to Native Peoples and the pioneering Mormons who settled the area.
Park City Mountain Resort

Park City Mountain Resort is a well-known resort that beckons to winter sports enthusiasts from around the planet. The resort is the largest ski resort in the United States and it's easy to see why people flock to the powder here. The city is only a short distance from Salt Lake City airport, making it very accessible to tourists. There is plenty for snowbirds to enjoy with more than 300 trails and almost 40 lifts spread across the resort's 7,300 acres. The nearby mining town has many bars, restaurants and options for accommodations as well as a notable Old West charm.

1345 Lowell Avenue, Park City, UT 84060, 800-222-7275
Deer Valley Resort

Deer Valley Resort is a massive ski resort in Park City. The resort has a wide range of trails for skiing or snowboarding, a ski school, snowmobiling tours and other winter activities even including dogsledding. Even though Deer Valley famous as a winter attraction, there is plenty to do in the summer as well. The resort offers scenic lift rides, lift-served mountain biking, outdoor concerts and hiking. The resort has a range of accommodations including condos, hotel rooms and stand-alone houses. They also have a fantastic selection of on-site dining and shops. They offer package deals for those who wish to combine their hotel stay and the resort's attractions.

2250 Deer Valley Drive S, Park City, UT 84060, 435-649-1000
Cove Fort

Cove Fort is a historical site founded in 1867. The fort was constructed with the use of volcanic rock which has allowed it to survive longer than many forts from this time period. The fort was a popular stop for stagecoach travelers and also had a resident blacksmith and farrier as well both a Pony Express stop and a telegraph office. The Mormon church purchased the fort in the 1890s. The fort was chosen by Brigham Young and was used as a way station for those who were traveling the Mormon Corridor. Today, there is a visitor center at the historical site and free guided tours each day.

HC-74 Box 6500, Beaver, UT 84713,
Bluff Fort Historic Site

Bluff Fort is the former site of an early settlement for Mormon pioneers. The fort was a stop along the Hole in the Rock Trail which was a difficult and arduous wagon trail. The early settlers built cabins on the site, one of which may still be seen on the site. The cabins were built inside the fort to protect them from Native Americans and other dangers on the outside. The original Barton Cabin has been lovingly preserved while replicas of other cabins have been reconstructed. A replica of the fort's original Co-op store was built in 2013 and operates as the Visitors Center and gift shop.

550 Black Locust Avenue, Bluff, UT 84512, 435-672-9995
Golden Spike

Golden Spike National Historic Site is the ceremonial final spike that was driven to join the rails of the Central Pacific and Union Pacific railroads, thus creating the first Transcontinental Railroad in the country. Today the original spike is on display at Stanford University's Cantor Arts Museum. The historic site is home to two fully-functional replica steam locomotives: No. 119 and Jupiter. The locomotives are replicas of the ones that met in this location in 1869 for the ceremonial joining of the rails. Several times a year the steam engines move on the tracks for a demonstration. Engine house tours are offered seasonally as are re-enactments of the driving of the final spike.

6200 North 22300th Street West, Corinne, UT 84307, 435-471-2209
Gifford Homestead

Gifford Homestead is a restored farmhouse surrounded by a demonstration farm that depicts life in this early Mormon settlement days of the Fruita valley. The house depicts the basic style of living that was common in the early 1900s in rural Utah. Additionally, there is a barn, pasture, garden smokehouse and several rock walls which have all been carefully renovated and refurnished to reflect the time period. The original residents survived by subsistence farming and ranching and made many items by hand. The home's former kitchen has been converted into a shop which sells replicas of common household utensils that were used by Mormon settlers as well as local foods, many books and handicrafts.

Capitol Reef National Park, Scenic Drive, Teasdale, UT 84773
Beehive House

The Beehive House is one of the former residences of Brigham Young, a famous early Mormon leader and first governor of Utah. The home was also used as the offices for the church for a number of years. The house has a prominent beehive sculpture on top which is what gives it the unique name. The beehive is a symbol of the community and hard work of the Mormon pioneers in settling the west. Today the home exists as a museum devoted to the famous religious leader. There are tours available daily which take about 30 minutes. The first floor of the building is accessible by wheelchair.

67 E. S. Temple, Salt Lake City, UT 84150, 801-240-2681
Red Butte Garden & Arboretum

Red Butte Garden and Arboretum is home to an arboretum, botanical garden and amphitheater on the University of Utah campus in the Wasatch Range foothills. The park is open to the public all year. The Garden features more than 21 acres of beautifully landscaped botanical gardens. Plants in the gardens include bulbs that bloom in springtime and a large collection of daffodils. There are also a several hiking trails that offer an opportunities to explore native plants, the gardens and surrounding area. The Red Butte Creek passes through the park's northern section. The park hosts a world-class concert series annually as well as a variety of educational programs.

300 Wakara Way, Salt Lake City, UT 84108, 801-585-0556
Utah's Hogle Zoo

Utah's Hogle Zoo is a 42-acre zoological park in Salt Lake City. The park is set in near Emigration Canyon. The zoo is home to a variety of animals from ecosystems around the world. Some of the zoo's major exhibits include Elephant Encounter, Rocky Shores, African Savanna and Asian Highlands. Some of the most popular animals are sea lions, rhinos, elephants, snow leopards and other rare cats. For families traveling with kids, there is a kids section with playground as well as a train and carousel. Food options include a food court and a few stand-alone food stalls.

2600 Sunnyside Avenue S., Salt Lake City, UT 84108, 801-584-1700
Loveland Living Planet Aquarium

The Loveland Living Planet Aquarium is a 136,000-square foot aquarium in Draper. The aquarium is home to more than 2,500 animals from some 450 species. The aquarium has five primary exhibits. The Discover Utah exhibit features animals that can be found in the state's rivers, lakes and streams. Ocean Explorer features saltwater animals from around the world.The Journey to South America has a variety of animals from the southern continent including many rainforest creatures. The other exhibits are Expedition Asia and Antarctic Adventure. Each day there are educational presentations and animal feedings where guests can get a closer experience with many of the animals including birds, serpents, sharks and more.

12033 Lone Peak Parkway, Draper, UT 84020, 801-355-3474
Monument Valley Safari

Monument Valley Safari is a tour company that offers unique tours of Monument Valley inside the Navajo Tribal Park on the Navajo Reservation. Tours focus on the culture and natural beauty of the area. Tours range from 1.5 hour scenic safaris to 18 hour overnight campout safaris. Tours visit areas such as the Lower Monument Valley, Mystery Valley and Hunts Mesa. The company also offers special photographic guided tours. The photo tours includes 7 and 18 hour tours of Hunts Mesa as well as full moon and starlight safaris. Besides the overnight tours, overnight accommodations nearby include tent and tipi camping as well as studio apartment rentals.

Oljato-Monument Valley, UT 84536, 928-209-1364
Utah State Capitol

The Utah State Capitol is the location of the head of government for the state of Utah. The building houses both the state Legislature as well as the Governor's office, the Attorney General and many other government workers. The building is located on Capitol Hill overlooking Salt Lake City's downtown. The capitol complex grounds also include a Vietnam War memorial, a Mormon Battalion monument, a monument devoted to Utah's Law Enforcement and a reflecting pool. There are guided tours for walk-ins available each hour during weekdays as well as Wednesday evenings by appointments. The tour takes approximately one hour. Brochures for self-guided tours are also available at the Visitors Center.

350 North State Street, 120 State Capitol, Salt Lake City, UT 84114, 801-410-0011
Hill Aerospace Museum
Hill Aerospace Museum is an Aerospace museum owned by the U.S. Air Force. The museum is located near Hill Air Force Base in the town of Roy. The museum has more than 90 aircraft on display as well as other exhibits including munitions, vehicles and other equipment as well as significant items from aerospace history. The aircraft collection includes a B-17 Flying Fortress, the A-10 Thunderbolt II, and an SR-71C Blackbird. The aircraft are separated into five chronological exhibits detailing the history of aviation. Exhibits include the Beginnings, Dawn of the Jet Age, both the Cold War and second World War and an exhibit titled Keeping the Peace.

7961 Wardleigh Road, Hill AFB, UT 84056, 801-825-5817
Joseph Smith Memorial Building

Joseph Smith Memorial Building is an event venue and welcome complex located in an iconic former hotel building. The social center has three restaurants: The Nauvoo Cafe, The Garden Restaurant and The Roof Restaurant. It is a popular event venue with many banquet rooms, on-site catering service, event coordinators on staff and even a floral design department. The Latter Day Saints church uses the building as a family research center where families can use computers and resources to do genealogical research. There are various church-produced films shown for free to the public in the Legacy Theater. As a bit of novelty, a pair of peregrine falcons nest on the top of the buildings. The nest has webcams installed so the public can view happenings in the nest.

15 E S Temple, Salt Lake City, UT 84150, 801-539-3130
Park City Museum

Park City Museum is a local history museum that tells the story of Park City. The museum features a variety of interactive exhibits, various artifacts from the city's past and the city's original basement jail. There are several permanent galleries including an exhibit titled "From Around the World" which tells the stories of how early settlers made their way to the city and the area. Visitors can watch a film aboard a recreated railcar. The Mega Mine is an interactive mining exhibit where visitors can go inside a scale-replica mine and learn about mining operations and the dangers of the job as well as how ore becomes silver. The museum also has an original car from the only "Skier Subway" in the world. Visitors can sit inside the car while they watch a video about how the mining town, Park City, became a world-class skiing destination.

528 Main Street, Park City, UT 84060, 435-649-7457
Dark Ranger Telescope Tours

Dark Ranger Telescope Tours is a tour guide company that offers deluxe stargazing tours. The tours offer a range of telescopes including some very large ones. They set up plenty of telescopes for each tour to minimize the amount of time people are waiting to use the telescopes. Tours are ran by experts who are enthusiastic about sharing their astrological knowledge with visitors. They also perform a variety of high-tech multimedia shows and lead fun laser constellation tours. Additionally, the company offers astrophotography lessons for interested guests as well as workshops on building model rockets. The tours take advantage of the dark skies to provide a superb viewing experience.
550, W 550 N, Tropic, UT 84776, 435-590-9498
Utah Field House of Natural History State Park

The Utah Field House of Natural History State Park is a park and museum dedicated to the study of natural history with a special emphasis on the state of Utah. Visitors can dig for fossils and explore the on-site dinosaur garden. The Utah Field House tells the story of Earth's history with interactive exhibits and educational activities. Three large dinosaur skeletons are housed here including an impressive Stegosaurus. A special kid-friendly exhibit called Discover Dinosaurs gives young visitors the chance to investigate dinosaurs in the children's lab complete with puzzles, dinosaur models and books. The visitor center is staffed with knowledgable employees who can help guide you and answer questions about attractions, recreation, lodging and dining.

496 E. Main Street, Vernal, UT 84078, 435-789-3799
Goulding's Trading Post Museum

Goulding's Trading Post Musuem is a museum devoted to the history of the Goulding's Lodge and Goulding's Trading Post. The lodge was a famous venue for shooting Old West Movies. The area known as Trading Post Bull Pen was historically the center of the trading post where residents would bring their goods for trade. Many things in this room are original to the trading post, including the old scales. The Ware Room was once filled with surplus and supplies but today houses a photo exhibit of Goulding's early days and local Navajos. There are also rooms that show the living space and bedrooms as they would have been in the original days.

1000 Main Street, Oljato-Monument Valley, UT 84536, 435-727-3231
Utah Symphony

The Utah Symphony is an American orchestra which is based in Salt Lake City. The orchestra primarily performs at Abravanel Hall. Additionally, the orchestra travels throughout the region and the state performing a variety of concerts each year. The symphony joins the Utah Opera in four annual productions at the Capitol Theater in Salt Lake City. Many of the performances feature a pre-concert lecture that gives extra insight into the show. Abravanel Hall's main floor lobby has a coat check, refreshment stand and gift shop. The current season's schedule and ticketing information as well as online ticket purchasing can be found on their website.
St. George Children's Museum

St. George Children's Museum is an interactive museum that encourages learning through play and hands-on exhibits. The exhibits include a grocery store, science room and a play farm area. The museum is designed to elicit creativity and imagination. Both children and adults will enjoy engaging with the interesting and educational exhibits. There is an art room with plenty of supplies to create your own craft or activity. The Castle Room offers dress up clothing and inspiring castle decor. Other rooms include the Government Room, the Science Discovery Room, the Transportation Room, the Music Room and the Utah-themed Desert Discovery Room.

86 S. Main Street, St. George, UT 84770, 435-986-4000

Bean Life Science Museum

Monte L. Bean Life Science Museum is a natural history museum located on the campus of Brigham Young University in Provo. The museum is named for Monte LaFayette Bean who sponsored the museums construction in it's entirety. The museum also holds many trophy animals from Bean's personal collection. The museum is home to the famous Liger, Shasta, who was born at the Hogle Zoo and lived there until her death. Additionally there are more than 2 million other animals, plants, reptiles, insects fish and birds among other interesting artifacts and exhibits. The museum has a store that sells books, toys, gifts and souvenirs related to the museum and life sciences.

645 Phillips Lane, Provo, UT 84602, 801-422-5050
Clark Planetarium

The Clark Planetarium is a planetarium and exhibit space located at The Gateway in Salt Lake City's downtown. The high-tech dome theatre is the first-of-its-kind "pitless" digital dome planetarium in the country. The planetarium theater has seats for 190 guests and each seat has interactive controls. Two projectors work simultaneously to provide a seamless viewing experience on the entire dome. The planetarium produces their own content and shows including holiday light shows, tours of the cosmos, narrated space shows and even a Led Zeppelin classic rock program. Additionally they have an IMAX big screen theater that shows science and nature related programs as well as 10,000 square feet of exhibits related to science, space, weather and more.

110 400 W, Salt Lake City, UT 84101, 385-468-2872
Best Friends Animal Sanctuary

Best Friends Animal Sanctuary is a chain of no-kill animal shelters with several locations across the US, including their main sanctuary in Kanab. The sanctuary is home to more than 1,500 homeless animals. Animals who live there include dogs, cats, horses, rabbits, birds, mules sheep and many more. The animals have all of their needs cared for and many of the animals are available for adoption. The sanctuary offers two-hour guided tours through their Angel Canyon location. There are opportunities to volunteer at the sanctuary as well as overnight cottages, cabins and RV sites on the sanctuary grounds at Angels Landing.

5001 Angel Canyon Road, Kanab, UT 84741, 435-644-2001
Utah Shakespeare Festival

The Utah Shakespeare Festival is an annual theatre festival that is held each summer and fall at Southern Utah University's Campus in Cedar City. The festival consists of an eight-show season which typically includes four plays written by Shakespeare or one of his contemporaries. The other plays cover a range of genres including classical drama and more contemporary works. The plays may be performed either outdoors at the Adams Shakespearean Theatre or on an indoor stage. The festival does not allow children to attend plays, but there is childcare provided for children up to age 10 during the performances. The theatre has a gift shop which sells cards souvenirs, books, clothing and jewelry.

200 W. College Avenue, Cedar City, UT 84720, 800-752-9849
Natural History Museum of Utah

The Natural History Museum of Utah is a museum which is located at the University of Utah. The museum features a range of exhibits related to Utah and the surrounding region. The museum has more than 1.3 million items in its large collection. The collection is used for educational programs and research. There are ten permanent exhibits with subjects such as Great Salt Lake, Gems and Minerals, Past Worlds, First Peoples and a variety of others. The museum has a store selling Utah themed merchandise and unique gifts. The Museum Cafe serves sandwiches salads and drinks as well as breakfast and bakery items.

301 Wakara Way, Salt Lake City, UT 84108, 801-581-6927
Top