Best Vacation Destinations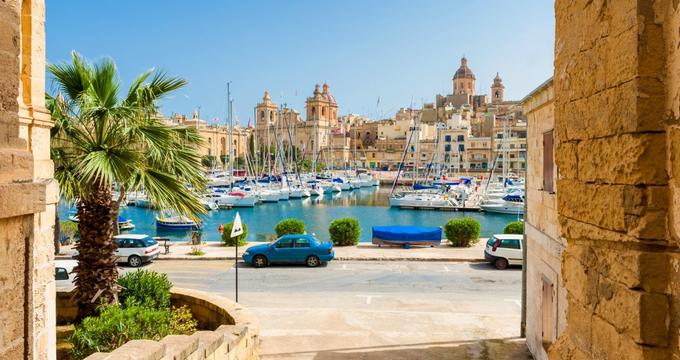 25 Best Places to Visit in Malta & Things to Do

Tucked between Sicily and the coast of North Africa, Malta is a small archipelago that boasts plenty of big reasons to visit.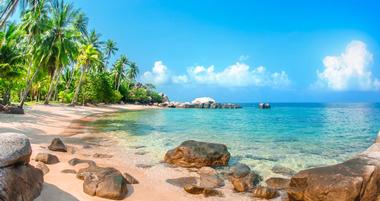 30 Places to Go on Your Birthday & Fun Things to Do
Top birthday vacation ideas include beach resorts, romantic inns, stylish city hotels and active trips.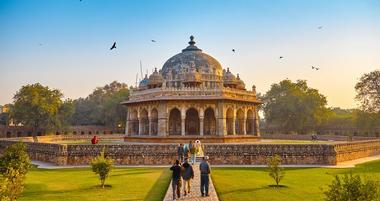 25 Best Things to Do in India
Ancient, mysterious, awe-inspiring, and somewhat overwhelming, India is a destination that everyone should visit at least once in their lifetime.
Great Vacation Destinations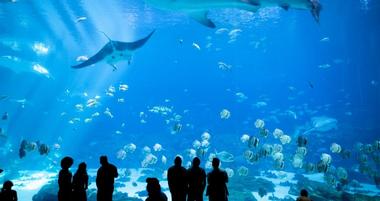 25 of the Best Aquariums in the World
Aquariums are the closest many of us will ever get to experiencing the world underneath the world's oceans, lakes, and rivers.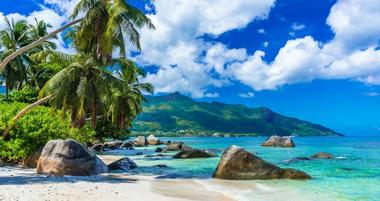 25 Best Places to Visit in the World
The lemurs of Madagascar, the penguins of Antarctica, and the breathtaking summit of Mount Everest await, because this world is a big one, and the possibility for adventure is endless.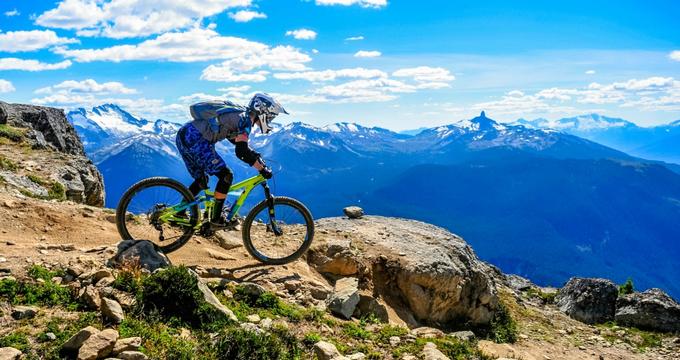 25 Perfect Adventure Vacations
From treks to Mount Everest Base Camp to wild river tours through the Grand Canyon, these 25 adventure vacations will provide the adrenaline rush extreme travelers live for.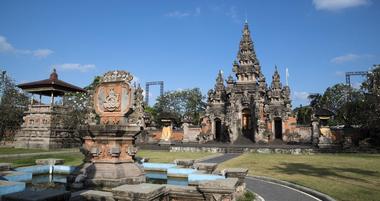 23 Best Things to Do in Denpasar, Bali
The capital city of Bali, Denpasar is an eclectic mix of modern amenities and traditional beauty.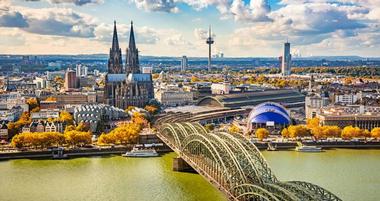 16 Best Places to Visit in Germany
Ranging in beautiful landscapes, from lush forests and flowing rivers to busy cities and majestic mountain ranges, Germany is a wonderful place to visit.
More Feature Stories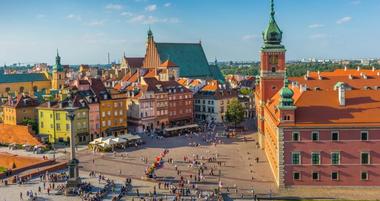 25 Best Places to Visit in Poland
From the lively beaches of Gdansk, Gdynia, and Sopot to the remote and unspoiled natural beauty of Bialowieza Forest, Ojcow National Park, and the Tatra Mountains, Poland offers visitors a range of experiences.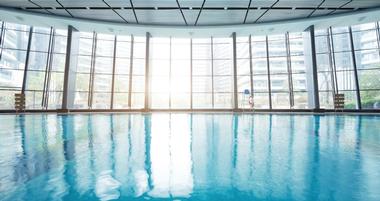 25 Best Hotels with Indoor Pools in the World
A great trip can be made even better by the right hotel, especially when the hotel in question has a beautiful pool.
How to Pick the Perfect Destination, Best Vacation Spots – Tips for Travelers
Over the years, we've been asked a certain set of questions again and again, so we put together this handy guide that lets you pick the best destination for you, get a deal and prepare for the trip. Don't leave your home without reading these tips and sharing with your friends.
How do I get the best deal? Guest room and airline rates are constantly changing based on supply and demand. In order to get the best deal, find out when the destination of your choice is less busy because hotels are more likely to discount during those times. In a big city, for example, there are very few business travelers on weekends, so if you check into a New York hotel on a Saturday, you can expect a much better deal than on a weekday. If you look at Napa Valley, however, vacationers are much more likely to check in on a weekend because the destination is a popular weekend getaway from West Coast cities. This means that you should plan a trip to Napa during the week to get the best deal.
What are the best destinations for kids? Traveling with a baby, toddler, preschooler, child or a teenager requires a more careful preparation and a good selection of your final destination. While Venice was wonderfully romantic when it was just the two of you, taking a stroller on a vaporetto may not be the easiest trip for your family. Kids and teens are demanding – if they get bored, they will let you know it. Pick a vacation spot that has age-appropriate activities, whether that's an amusement park, beach with many watersports available, or a city with a town center that's easy for walking. If you have other generation, such as grandparents and great grandparents joining you on your trip, pick a place that doesn't require several long flights to get to – it will be cheaper and everyone won't be exhausted by the time you check in.
Vacation Spots - What are the best destinations for couples? Couples traveling together have to synchronize their wishes to ensure that both have a great time, whether that's golf for him and spa for her, or a zipline adventure for him and shopping for her. If your better half dislikes train travel, don't make him sit on a plane for 20 hours to get to Fiji or Bali. There are many excellent destinations closer to home that will be just as fun. Look to the islands of the Florida Keys where small private resorts offer beaches, spas and romantic sunsets similar to the ones in the Pacific. If you both love traveling and reaching a far away destination like Thailand or the Seychelles is the ultimate dream, then choose from many exciting spots available to you. If you want a tropical island destination that doesn't require a passport, Hawaii, the beautiful 50th state, is a great choice.
Where can I find huts on the water? Travel either to the Maldives or Bora Bora, Tahiti and other islands in French Polynesia to find overwater bungalows and villas that will let you sleep in a house on stills over a blue lagoon. Cayo Espanto, a private island off the coast of Belize has just one overwater bungalow, so be sure to book well ahead of time if you want to stay there.
What is the best cruise for seeing many destinations in a short time? The best way to see the world in the shortest amount of time is a world cruise. Cunard Cruises offers some of the most luxurious world cruises aboard its opulent ships, complete with a Canyon Ranch spa, theaters, gourmet restaurants and stylish guest cabins and suites. The cruise line offers several around the world itineraries each year, departing from New York, Fort Lauderdale and Los Angeles. Crystal Cruises is another great option, offering 108-day cruises that will let you see the four corners of the world.
Vacation Spots - What are the best budget destinations? The cost of your vacation will depend greatly on the city of your departure, so the best budget destinations are those that are the closest to you. Affordable vacation rentals, self-catered cabins on a lake and national park campgrounds are all very good budget options. European countries like Italy, Greece and Austria have excellent campgrounds where you can pitch a tent and cook your own meals.
What are the best luxury destinations? Some of the best luxury destinations in the world are Anguilla, Barbados, Mustique other islands in the Caribbean; Switzerland, London, Paris, Rome and other famous places in Europe; private island resorts in the Maldives, Fiji, French Polynesia and the South Pacific; Singapore, Shanghai, Thailand and scenic private islands in Asia.
Where should I go if I am pregnant? Many pregnant women dislike long flights because they make them tired and dehydrated. Pick a vacation spot that will let you drive or take a train, or at least find a destination that only requires a short flight. In the summer, don't pick a place that's too hot, too crowded or at a high altitude because it will be more difficult for your body to adjust to these changes.
Can you recommend some place where I don't need a car? Small island destinations like Mackinac Island in Michigan, Sea Island in Georgia and the tiny islands in the Florida Keys are car-free destinations where you'll be able to easily get around on foot or by bike. Many European cities don't allow cars into their historic centers to protect important landmarks and make the city more attractive to visitors.
What are the best fall foliage destinations? Fall foliage season, when leaves change color from green to red and brown, starts in September and ends in October. The best time to see the remarkable color display can be unpredictable because of the local weather patterns. Some of the best spots to observe this natural phenomenon are Vermont, Maine, New Hampshire, Upstate New York, Virginia, the Southeast, Midwest, Oregon, California, Colorado and many others. Don't forget Germany, Italy, Austria, Switzerland, Japan and many other countries around the world.
Best Destinations Around the World
Destinations around the world offer vacationers a wide variety of things to see and do, whether you are looking to visit historic attractions, dine at unique restaurants, relax on sandy beaches or enjoy romantic views. Some destinations let you combine lounging on the beach with historic ambiance, while others are remote and secluded, allowing you get in touch with nature.
United States
From beachside towns and secluded hideaways to the spectacular Rocky Mountains and National Parks, there is literally something for everyone in the U.S. Each state and territory has something unique to offer. We are constantly updating this guide with more resources and vacation ideas. Some of the top tourist destinations in the U.S. include Maui, New York City, San Francisco, Washington DC, Las Vegas, Grand Canyon, New Orleans, Miami and Scottsdale. If you have time and money for a longer vacation, travel to Waikiki and surf at sunset at the famous Waikiki Beach or explore scenic national parks. If you only have time for a quick weekend getaway or don't feel like flying with small children, visit one of the neighboring states. Take a family trip to a full service resort where kids can participate in a children's program, and you can golf and relax at the spa. Take a look at our weekend vacation guide for some ideas.
Las Vegas: Couples should head to Las Vegas which is a very easy city to visit, offering many things to see and do. You can tour the famous Grand Canyon while there, see famous shows and dine at restaurants by celebrity chefs. You'll be able to see replicas of major landmarks from around the world, such as the Eiffel Tower and the Brooklyn Bridge. Las Vegas is also famous for its luxurious spas which offer five star facilities for relaxation and pampering.
New York City: New York City is another unique city to visit in the U.S., offering museums, shopping, and activities for kids. There is always a new hotel opening in NYC, hot new restaurants and boutique shops. Visit Times Square with its neon lights and theaters, Madison avenue for boutique shopping, art galleries in the Village and historic landmarks like the Statue of Liberty and Ellis Island.
Florida: During the winter months, Florida is a popular place to visit, offering unique resorts, city spa getaways and family-friendly beachfront hotels. Head to South Beach if you are interested in celebrity watching, hot new nightclubs and Art Deco hotels. Or plan a quieted getaway to Key West or one of the other secluded islands in the Keys. Go scuba diving in Biscayne, and explore Dry Tortugas National Park.
Arizona: Arizona is popular in the winter, offering full service spas and scenic golf courses. Outdoor enthusiasts should head to the Grand Canyon for some of the most spectacular views in the U.S. Scottsdale and Sedona are two popular towns in Arizona. Many visit Phoenix for scenic golf, spas and outdoor pool complexes.
California: California is a diverse state with sandy beaches and high mountain peaks, a destination for families and couples alike. There are many activities for families, wine tasting tours in Napa Valley, world-class spas and championship golf. Laguna Beach is a unique beachside town, a popular weekend getaway spot for Californians. Take a road trip up the coast along Highway 1 to see Big Sur.
Hawaii: Hawaii offers sandy beaches of all colors, including white, black, red, green and others. If you are looking for a lot to see and do, head to Waikiki on Oahu. Maui is home to many scenic golf courses and Haleakala national park, while the Volcanoes National Park can be found on the Big Island. Hawaii is romantic, great for honeymooners. Molokai is the most secluded of the Hawaiian islands.
Texas: In Texas, vacationers find scenic national parks, vibrant cities like Austin and Dallas, spa and golf resorts and family destinations. The best time to visit is spring and fall because summers get very hot and humid. The coastal areas offer many affordable vacation rentals with views of the Gulf of Mexico.
National Parks: Outdoor enthusiasts should head to Wyoming where you can explore two spectacular national parks, Yellowstone and Grand Teton National Park. There is plenty of hiking, wildlife watching, river rafting, scenic drives and one-of-a-kind geysers which can't be seen anywhere else in the world. Haleakala is another amazing place to visit, where you can hike in a volcanic crater and bike down a volcano.
Caribbean
There are many stunning places to visit in the Caribbean, offering sandy beaches, spectacular snorkeling, friendly service and attractive packages. With over 7,000 in the Caribbean, you will have to narrow down your choices based on budget, attractions and activities. Popular tourist spots in the Caribbean include: Anguilla, Antigua and Barbuda, Aruba, Bahamas, Barbados, British Virgin Islands, Cayman Islands, Curacao, Dominica, Jamaica, Martinique, Puerto Rico, Saint Barths, Saint Kitts and Nevis, Saint Lucia, Saint Martin (France), Saint Vincent and the Grenadines, Trinidad and Tobago, Sint Maarten, Turks and Caicos, and United States Virgin Islands, a U.S. territory.
Saint Kitts and Nevis: Saint Kitts and Nevis is a two-island destination in the West Indies. The islands offer a perfect combination of sandy beaches, outdoor activities and friendly Caribbean atmosphere. St Kitts is larger so it offers more to see and do: from Brimstone Fortress to unique plantation estates. Nevis has a volcanic mountain at the center and a road that takes you around the island in about 2 hours. You can make many scenic stops along the way, swim and sunbathe on the beaches.
Saint Vincent and the Grenadines: The island chain is comprised of 32 islands where you will find budget hotels as well as luxury getaways. Saint Vincent is the largest island with sandy beaches, lush rainforest and large plantations. Local towns and villages lead a quiet life unspoiled by tourism. Major resorts are located on the costs of the island, next to beaches and the sea, offering many fun activities.
Puerto Rico: From big-wave surfing to rainforests and sunny beaches, Puerto Rico lets you sample a bit of everything on your trip. Go snorkeling in the surrounding coral reef filled with tropical fish, explore the caves and go birdwatching. Puerto Rico's capital, San Juan, is busy and crowded, but offers interesting historic attractions, shops and modern hotels.
Martinique: Martinique offers beautiful beaches, great food, snorkeling, swimming, scuba diving and scenic hiking. The volcanic island has unique botanical gardens, fishing villages and surfing spots. Fort-de-France is the capital of Martinique, featuring a historic fort, busy streets, shops, historic sites, markets and museums.
Dominican Republic: Dominican Republic is more diverse than many islands in the Carribean, offering picturesque valleys, mountains, desert landscape and white-sand beaches. There are many accommodation options, ranging from budget rooms to luxury villas in Punta Cana.
Europe
Europe is for travelers who enjoy sightseeing, romantic rooms with a view, and delicious cuisine from different regions. There are many famous ski spots in Europe, like St. Moritz in Switzerland or Cortina in Italy. European spas are world-famous for their innovative menu of treatments. If you go in the summer, you can relax on a sandy beach in places like Italy and Greece. Popular tourist escapes include London, the Vatican City, Austria, Croatia, France, Germany, and Iceland. Italy is often at the top of the list, offering diverse attractions, romantic hotels and famous places such as Venice, Capri and the Amalfi Coast.
World
Popular tourist spots include New Zealand, Tokyo, Australia, Morocco, Dubai, Thailand, Hong Kong, India, China and more. Travel to South Africa to go on a luxury safari adventure, Singapore to dine at luxury hotel restaurants with a view, and Mexico to lounge by the pool at a five star hotel. If you are still undecided, take a look a our other guides, including honeymoon ideas, romantic getaways, weekend trip, spas, adventure, family getaways and more.
Certain major events in one's life, like a honeymoon or an anniversary, call for a special celebration. Islands are what most travelers dream of because of their sandy beaches and a chance to slow down. Some of the best tropical places in the world include Bora Bora, Tahiti & French Polynesia, Phuket, Caribbean, and the Great Barrier Reef. By staying on an island, scuba divers and snorkelers get quick access to a coral reef.
Famous Tourist Attractions Around the World
There are many great tourist attractions around the world that are fun and educational to visit. Choose from famous American, European and Australian tourist attractions.
Louvre Museum - Paris: The Louvre houses many different types of art, including paintings, prints and drawings, sculptures as well many other art collections and travelling exhibits. Established in 1793 by the French Republic, the Louvre Museum in Paris, is one of the earliest European museums and one of the top destinations for art lovers. You will find many different types of art including, paintings, prints and drawings, sculpture as well many other art collections and traveling exhibits. The main entrance is through the Pyramid which was designed by renowned architect I.M. Pei and added in 1985. Upon entering, visitors can pick up a free handbook, which is available in nine languages. If you prefer to listen rather than read, an audio guide is provided for visitors for a fee. To avoid the line at the ticket booths or in front of the pyramid, it is possible to buy your ticket in advance for the museum and its temporary exhibitions.
Big Ben - London: The bell of the Great Clock of Westminster or Big Ben is one of the most famous bells in the world.
Stonehenge - UK: Stonehenge is a unique landmark, composed of series of concentric rings of standing stones which surround an altar stone at the center. This is one of England's most famous Neolithic monuments and has attracted visitors for many years. It was built more than 3,000 years ago, in several phases on the Salisbury Plain in Wiltshire, England. Speculation about who built it have included the Druids, Greeks, Phoenicians, and Atlanteans. Most visitors to Stonehenge say that they expected it to be bigger. It's a good spot for people who think they would enjoy seeing something that was built a very long time ago, while at the same time trying to figure out what it's for. This is definitely not the place to go if you are more into the Disneyland type of attraction with large visitor center and rides. If you don't like crowds you are better off going early in the day or in the Spring or Fall. In the summer, the area can be quite crowded because of increased tour bus arrivals. The easiest way to get to there is to drive, particularly if you are planing some other nearby sights like the Salisbury Catherdral.
Niagara Falls - New York: Niagara Falls offers visitors many different ways to experience the beauty of this natural wonder.
Golden Gate Bridge: The Golden Gate Bridge is one of the most famous bridges in the world, and arguably the one with the best view.
Miami Beach: A popular hot-spot for movie stars and fashion models, Miami Beach offers wide sandy beaches, numerous restaurants and exciting nightlife.
Great Barrier Reef: The Great Barrier Reef is comprised of many tropical islands covering over 300,000 square km. The islands on the reef offer some of the best diving spots in the world.
Top