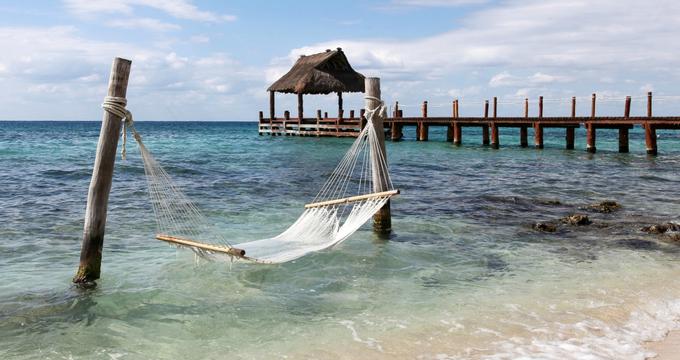 25 Best Things to Do in Cozumel, Mexico

One of the largest Mexican islands, Cozumel has long been a beloved tourist destination because of its beautiful undeveloped beaches and the excellent diving and snorkeling that can be done in the surrounding Caribbean waters.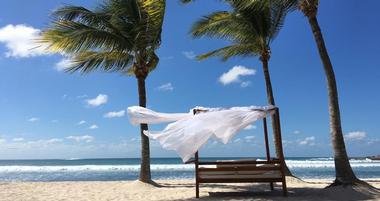 25 Best Romantic Getaways in Mexico
Plan a relaxing getaway to one of these beautiful resorts and charming inns in Mexico.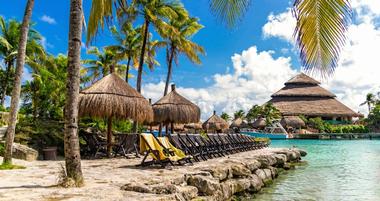 25 Best Places to Visit in Mexico
Mexico is a land of culture, natural beauty, and delicious food. The United States' southern neighbor is known for its palm-lined beaches, tasty but spicy cuisine, and interesting cultural history that spans millennia.
Mexico Vacation Ideas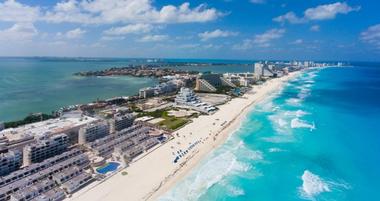 23 Best Things to Do in Cancun, Mexico
Cancun is one of the most popular vacation spots in Mexico.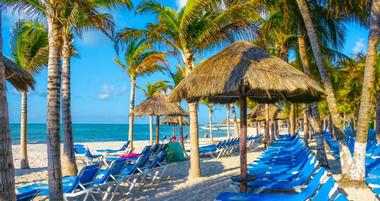 25 Best Things to Do in Playa del Carmen
Playa del Carmen is a popular tourist destination on the very tip of the Yucatan Peninsula in the Quintana Roo state of Mexico.
Weekend Getaways

Popular Destinations in Mexico
Whether you are planning a honeymoon to Mexico, a family vacation or a trip with friends, there are many beautiful pots to choose from. From five-star luxury resorts to cultural destinations, activities and events, the country has a lot to offer. Look for deals year-round right now. You can find five star luxury at affordable prices.
If you are looking for a quick weekend trip ideas, head to one of the resorts with a luxury spa where you can get massages, go scuba diving and enjoy gourmet dinners with a view. Couples have many options, including secluded places that don't cater to children. Families have a choice of many activities, children's programs and sightseeing which can be arranged through the resort concierge.
Hideaway on the Sea of Cortez
The private sandy bay at Esperanza Resort, located on the Baja Peninsula, offers plush lounge chairs and a choice of activities. Relax at the luxurious Mexican spa with waterfalls, pools and gardens.
Luxury in Baja California
One& Only Palmilla offers couples the added bonus of being located on a private peninsula in Mexico between Cabo San Lucas and San Jose del Cabo. Travelers can choose from 24 guest rooms and 94 suites. The wide range of recreational activities include in-room spa therapy, a heated outdoor infinity pool with a swim up bar, fitness center, two lighted tennis courts and beach volleyball. Resort guests can go fishing, scuba diving, snorkeling, horseback riding and whale watching. Palmilla is an ideal resort for people traveling from the west coast of the Unites States and is only 20 minutes from the nearest airport. The heated outdoor infinity pool with a swim up bar is a place where you can spend your entire time relaxing in the sun.
If you are looking for a more quiet destination, take a look at the exclusive resorts in Los Cabos, located on the Baja California peninsula. The area offers beautiful beaches, great diving and snorkeling, as well as surfing. There are two towns in the area, Cabo San Lucas and San Jose del Cabo, offering many shops and restaurants. Las Ventanas al Paraiso is an all-suite getaway with a luxurious spa, tennis, snorkeling and many dining options.
Riviera Maya
Book one of the Mayan-inspired spa treatments at the Viceroy Riviera Maya, a unique hideaway, perfect for romantic honeymoon. Each of the villas has a private pool, hammock and outdoor shower. The nearby Maroma Resort and Spa is also a good option. Located on the Yucatan Peninsula, Fairmont Mayakoba Riviera Maya offers family vacationers spacious accommodations, a gated community, a 37,000 square foot spa and an 18-hole Greg Norman golf course.
Family Getaway in Acapulco
Acapulco is famous for its white-sand beaches and a great selection for vacation activities. Enjoy a variety of water sports, sunbathing, shopping and oceanfront restaurants. Activities include horseback riding, mountain biking, golf and tennis. You can also sign up for a dolphin swim, sunset cruise or go snorkeling on your family vacation. Families with kids who like to play in the pool should head to The Fairmont Acapulco Princess which offers travelers hundreds of acres of gardens, pools and white sandy beaches. Aztec-style resort towers add a playful component to a family vacation.
All-suite Getaway in Playa del Carmen
All of the suites at Grand Velas in Playa del Carmen, Mexico have fabulous ocean views. You'll be just steps from a white sand and several pools.
Affordable and Romantic Acapulco
Couples looking for an affordable romantic getaway in Acapulco should check into Las Brisas. The property offers special romantic touches, such as rose petals, champagne and more.
Luxury Getaway on Mexico's Yucatan Peninsula
Rosewood Mayakoba on Mexico's Yucatan Peninsula has a beautiful white-sand shore and luxury suites. Sense spa has a pool, saunas, juice bar, relaxation areas and many other luxurious features.
Luxury for Families in Cancun
If you are looking for a luxury resort in Cancun, The Ritz Carlton, Cancun fronts a white sandy shore and offers a children's program. You will also have a choice of restaurants and activities.
Whale Watching in Banderas Bay
Take the kids to the Westin Puerto Vallarta from November to March and watch humpback whales jumping right off the shore. The resort has several pools, a spa and many dining options.
Top