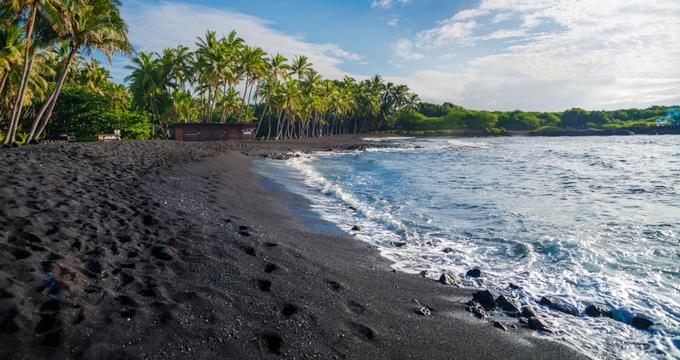 25 Best Black Sand Beaches in the World

While they are rare, black sand beaches exist all over the world wherever there are volcanoes and where, after a millennia, the waves, rain and winds have eroded lava rocks into a fine sand.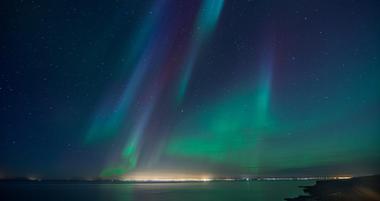 25 Best Secluded Romantic Getaways
Couples who above all value privacy and seclusion on their vacation will love these unique romantic getaways.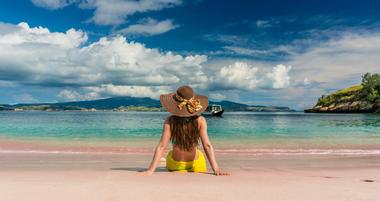 10 Best Pink Sand Beaches in the World
Only a few pink sand beaches dot the globe, and the rarity of these beaches add to the allure that they hold.
Beach Vacation Ideas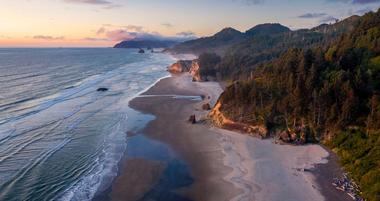 25 Best Oregon Beaches
From rolling sand dunes to towering sea stacks, Oregon's coastline continually captures the imagination of locals and visitors alike.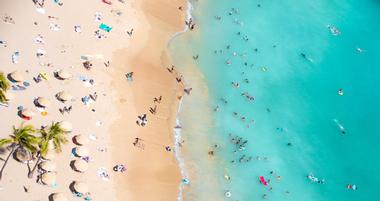 25 Best Beaches in the World
The world is a wondrous place just waiting to be explored, and there's hardly a more in-demand destination than a great beach.
Beach Vacation Planning Tips
When planning your dream beach vacation, be sure you know what you want and what you are getting. This may seem obvious, but during our travels we've talked to enough disappointed vacationers to say that this is the most important point when choosing the best beach vacation for you. While a resort on the beach in Thailand may sound fun and exotic compared to Southern California, be sure to consider everything that the trip entails: the cost, long airplane flight, recommended vaccinations, etc.
Often travelers don't understand exactly what kind of a vacation they are booking and what best beach vacations mean to them. For example, during our stay at a secluded resort on Maui, many people complained that there was nothing to do. The hotel manager helped them arrange a vacation on the much busier West Side, but most resorts won't be this accommodating, so be sure to research your destination before you book your stay. The actual resort may offer pools, beaches, golf, tennis and other activities, but if it is pretty isolated like in the case of East Maui, where the drive to the nearest nightclub or shopping takes several hours, that may not be for everyone.
Beach Destinations - Practical Travel Tips - Best Vacations
From travel time, to the cost, time of year and your top interests, here are our tips for planning the ultimate beach vacation destination.
Best Beach Vacations - Total Travel Time and Distance: How far do you want to go? Reaching an amazing beach resort destination in the South Pacific will take several airline flights, a time change (which means jetlag for a few days) and it will be expensive. But once you get there, you can expect an experience of a lifetime. If you are looking for dream beach vacations, that's the way to go.
Total Cost: The cost of your trip will depend on the room rate, airfare, train tickets, or gas, if you are driving. Some top beach vacation destinations will be more expensive and others will be cheaper also based on the availability of food. If the only place to get dinner is the resort restaurant, you can expect to spend more than if you can go to a local café. Be sure to factor in the cost of activities and spa treatments because they can add to 100s of dollars per day. Look for all inclusive packages in major resort destinations like the Caribbean, Maldives and other beach trip ideas.
Best Beach Vacations - Time of Year: When can you get away for your well-deserved beach holiday? If you are taking off work in the summer, best beach vacation ideas are just a short drive or flight away. In the winter, you will have to travel to the tropics or to the Southern Hemisphere (Australia, New Zealand) to enjoy warm weather and sunny days. While you can still find great last minute deals, cheap airline tickets and room specials, you should be prepared to pay more. This is probably why most people on a budget plan their beach vacation in the summer.
What will the weather be like? The weather Is unpredictable anywhere you go. Even destinations like Bora Bora which are known for their sunny weather can be hit by a tropical storm just as you get there. Nothing is more disappointing than saving up for your vacation, taking a long flight, just to get there and have it rain for a week. But it happens. To lower the probability of that happening, look up the local climate and avoid booking your getaway during the rainy season.
Beach Vacation Packages: If you are looking for the best package, there are many ways to get started. Browse our beach and island packages pages which offer specials and deals from some of the top beach hotels and resorts in the world. We hand-pick them and hotels can't pay to be included – the packages have to be good to show up on our site.
All Inclusive Beach Vacations: If you don't want to worry about the cost of activities, food, extra resort surcharges and other fees, the best way to go is all-inclusive. Certain resort chains like Couples resorts are popular with couples on their honeymoon, anniversary or romantic trip who want to know the final cost of their vacation before they leave home. You can find all inclusive packages that include all or some meals, an array of fun activities and adventures, and all resort fees in the cost of the stay. You don't have to book an all inclusive vacation through a travel agent. In some cases, the resort offers all inclusive pricing with airfare.
Secluded Beach Vacations for Couples: The best secluded beaches are found on islands, some remote and some just a short boat ride away, such as the private islands in Florida. Honeymooners love quiet spots where they can have picnics, swim, surf, snorkel and scuba dive while enjoy plenty of privacy. Travel to the tropics is most popular in November, December, January, February, March and April. In September and October, you can usually find great deals to secluded beaches in Maui, Hawaii, Oahu, Kauai and the Big Island.




Beach Vacation Packing List: Beach attire will vary by destination, but generally beach resorts require clothes that are much more casual than city destinations. Pack a few comfortable outfits for daytime activities such as hiking, and dresses for a romantic dinner under the stars. If you are worried that your attire is too casual, call the resort concierge to inquire about the dress code in the hotel restaurant. Tropical resorts tend to be very casual – in Hawaii it's completely acceptable to go to dinner at a fancy restaurant in flip-flops because it's expected that vacationers will want to let their hair down and not worry too much about bringing along their entire wardrobe. Other essentials to not forget include great sunglasses, sunscreen and your mask for snorkeling. One year old and two year old kids will add more items to your list, because you don't want to worry about hunting down essentials once you check into your hotel.
Beach Villas - Best Vacations: If money is no object and you want to spend your vacation in the best beach villa money can buy, there are many incredible choices in the U.S., Europe, Asia, the Seychelles, South Africa and more.
Best Beach Vacations - Beach Resort Activities: The great thing about vacationing on the beach is an almost endless choice of activities: surfing, swimming, sea kayaking, beach combing, snorkeling, scuba diving, fishing, boat rides, whale watching, dolphin swim, paddleboarding, romantic sunset dinners on the water, sunset cruises, morning yoga on the sand, horseback riding, scenic hikes and more. Pick a few of these activities that are the most important to you and find a hotel that will give you easy access to most of them. The most important thing on vacation is simplicity, not having to drive for miles to get to your next adventure because that's the time that you could have been relaxing on the beach with a cool drink.
You will find beach deals in the US, including popular destinations like Florida, California, Virginia, Miami Beach, Kaanapali beach in Maui, Georgia and Huntington Beach. Other great beach vacation ideas include Key West, South Carolina, Michigan, San Diego, Oregon, Texas, East Coast spots and West Coast getaways. International destinations include Caribbean packages, Thailand, Mexico, Bali, Bermuda, Bahamas, Dominican Republic, cheap deals in Puerto Rico and more. Look for seasonal specials in the early fall and late spring.
Best Beach Vacations - Tips for Families
If you have kids, the cost can add up because you will have to purchase additional airline tickets (although babies and toddlers under 2 can fly free on most airlines, but you will have to share your seat during the flight).
Families should look for family-friendly resorts which offer facilities such as kids' clubs, protected beaches with calm water, pools, kid-friendly restaurants and connecting rooms. During the summer holiday season (May, June, July and August), many resorts offer extra activities for family travelers which are typically not available during other times of the year. If you plan your family getaway on the fringe of the busy and off-season, you can find great packages and deals.
A beach getaway with a 1 year old or an 18 month old baby will mean that you need quick access to your hotel room for naps and feedings, so the beach should not be far away for the whole family to have fun. Teens will want to be more independent, so look for programs that will let them meet other kids and have a good time.
Cheap Beach Vacations
To find the best cheap beach vacation, think local, someplace where you can drive to, like a nearby ocean beach or a lake, perfect for a weekend getaway. The cost of transportation is often the highest percentage of the trip expense, especially with a family. If you pick a spot where you can drive, the holiday will be much cheaper. The second place to save money is accommodations.
Campgrounds let you plan a cheap stay, without breaking the bank and often give you the flexibility to bring your family dog or pet. Once you pay for your camping spot, you can cook your own food and have a family BBQ. Cabins are another great way to go.
Another way to save is to look for cheap beach rentals – there are many services that will let you see a review before you book. Keep in mind, however, that places often write fake reviews to make themselves look better. If you want to do the whole trip for under $500, $1,000 or $1,500, it will take some careful research.
Beach Destinations - Best Vacations
No matter what the season, taking a beach vacation is a relaxing and fun thing to do. There are many amazing destinations all over the world to choose from.
Bahamas: Melia Nassau Beach is a great destination, offering a sandy stretch of a Caribbean shore, outdoor pools, and a choice of accommodations.
Australia: Kewarra near Cairns offers a beautiful sandy bay, a garden filled with exotic birds and pristine rainforest surroundings. Thala Beach Lodge, also near Cairns, is a unique getaway with two pools, waterfalls, spas and grottos. Lizard Island has 24 secluded beaches, a freshwater swimming pool, snorkeling and scuba diving on its own coral reefs. Ask for a room right next to the ocean.
Oahu: When planning a vacation in Hawaii, the first step is to decide where to go. Each island is different, offering a choice of accommodation, activities and scenery. The most famous destination in Hawaii is Waikiki on the island of Oahu. It's home to numerous hotels and resorts, some right on the sandy shore and others a just a few blocks from it. Travelers come here for their honeymoon, on a family trip and to learn how to surf. The Royal Hawaiian is decorated all in pink. Because of its historic ambiance and romantic atmosphere, the hotel is especially popular with honeymooners. Next to the Royal Hawaiian is the 1,695-room Sheraton Waikiki which offers many rooms overlooking the ocean. If you are looking for a more secluded getaway, reserve a cottage at Turtle Bay on the north end of the island. The resort has two golf courses, a spa and a kid's club.
Maui: For those who like dry sunny weather, the resorts of West Maui offer plenty of activities. Kapalua has three beautiful bays, three golf courses, tennis, spas and other activities for guests of all ages. If you are looking for a place that will let you get away from it all, try the quiet town of Hana on East Maui. The only luxury resort in town, Travassa Hana, has a relaxing spa and a restaurant that serves dishes made from organic ingredients. Visitors can spend their days relaxing on the tropical Hamoa Beach.
Nassau, Bahamas: Nassau is exactly as you might imagine a city on a tropical paradise island to look like, featuring miles of fine sandy beaches, endless calm ocean, cloudless blue sky, lush tropical vegetation, colorful quaint architecture and smiling locals. Soak up some sun on the city's magnificent sandy beach and splash in the shallow clear waters. When the sun gets to be too much, put your hat on and stroll through the historic Old Town where everything is brightly colored, from the flamingo-pink colonial-style government's House of Assembly on the Parliament Square to the purple Pirates of Nassau Museum.

Visit Arawak Key to see how the locals live and grab a fresh fish lunch. Join one of the Dolphin Encounters tours to see the sea lions and observe the city from the water, or to go play with docile stingrays in the Stingray City Park. You will notice the ramparts of the old British Fort Charlotte that has never seen a battle. For a bit of solitude, spend some time at the heavenly Blue Lagoon Island. Find things to do.

Kauai - Best Vacations: The island of Kauai in Hawaii offers several great options. Sheraton Kauai Resort offers snorkeling, landscaped gardens and a choice of rooms and suites.
Santa Monica, CA: There is more to Santa Monica than its world famous three and half miles long spectacular beach, but that is where you have to start your visit to understand the spirit of this fun, relaxed and exciting coastal town. After you shake the sand from your feet, stroll along the iconic Santa Monica Pier for a cold drink, fantastic views of the ocean and a visit to the aquarium to see what lives under water all around you. For a nice meal and a bit of shopping, walk through the tree-lined shady pedestrian Third Street Promenade in downtown Santa Monica. If you are travelling with kids, take them to the Looff Hippodrome for some fun rides or drive up the Santa Monica Mountains to stretch your legs, take in spectacular views and breathe fresh, cool mountain air.
Key West, FL: There is so much history in Key West, you feel like you've stepped into one of the Hemingway's stories. Get into the spirit of the place by staying at the charming, luxurious Curry Mansion Inn, where time has stopped and where you will be treated like royalty. Join the crowds at Mallory Square in Key West's charming historic Old Town and watch the street performers' show. Sunset-watching is a daily pastime in Key West, from Mallory Square or from the colorful Sunset Pier. Visit Ernest Hemingway's beautiful Victorian house in the Old Town. Stroll through the Historic Seaport at Key West Bight to watch the boats and old fishermen. While here, make sure you grab a fresh fish lunch, or book a dolphin watching boat tour. For a respite from the crowds and relentless sun, sit for a while on a bench in the shady, fragrant Key West Garden Club.
Vacationers have a choice of thousands of amazing beach destinations, from charming oceanside towns for a quick weekend trip, to luxury tropical resorts half a world a way.
Top