Australia Vacations & Things to Do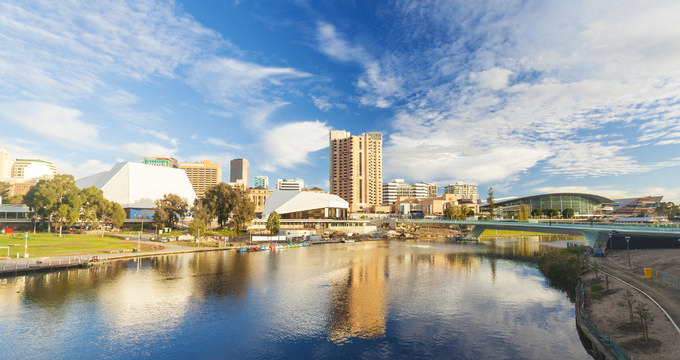 25 Best Things to Do in Adelaide, Australia

Adelaide, South Australia's capital, is a fun city to visit due, in large part, to its sophistication, vibrancy and rich cultural heritage.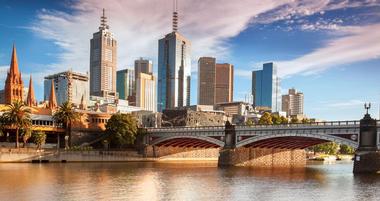 25 Best Things to Do in Melbourne, Australia
Get to know Melbourne, a vibrant Australian city home to great attractions, museums and restaurants.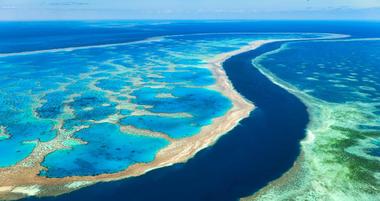 25 Best Things to Do in Australia
Australia is an amazing tourist destination offering visitors a huge variety of attractions and activities for all tastes and ages.
Australia Vacation Ideas
Great Barrier Reef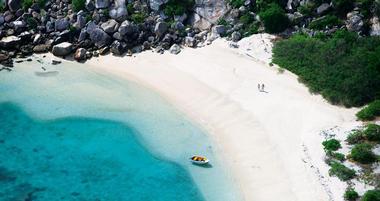 Lizard Island in Australia
Go scuba diving, snorkeling and exploring while staying on the picture-perfect Lizard Island on the Great Barrier Reef which has 24 tropical beaches.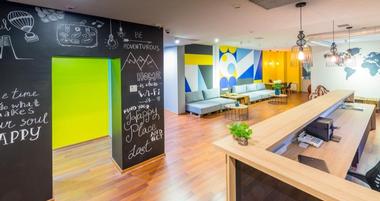 3 Best Hostels in Sydney
Read on to learn all about a few of the best hostels in Sydney.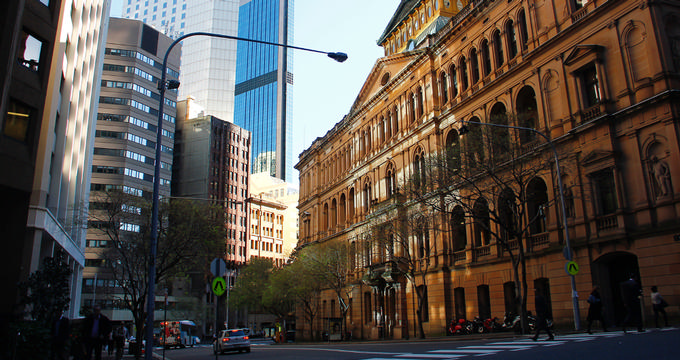 25 Best Sydney Hotels
Sydney is best known for its harbor awe-inspiring Sydney Opera House, with its distinctive sail-like design, the arched Harbour Bridge, and the Skywalk, which offers 360-degree views of the city and suburbs.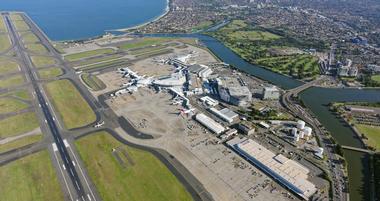 Sydney Airport Code
Sydney Airport, also known officially as Sydney (Kingsford Smith) Airport, has the unique distinction of being one of the oldest continuously operating commercial airports on the planet and has a history dating all the way back to the 1920s.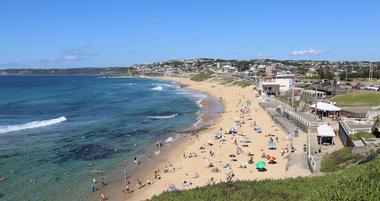 25 Best Beaches in Australia
The island continent of Australia is surrounded by more than 25,000 kilometers of coastline, bordered by both the Pacific and Indian Oceans, making it a veritable paradise for beachgoers and coastal tourists.
More Feature Stories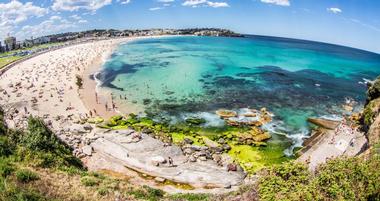 5 Best Sydney Beaches
Whether you're looking for a romantic little cove for an evening stroll or a huge sandy space with big waves to surf, you'll find exactly what you need in Sydney, and the city's beaches are well-suited for many other activities too like kayaking, snorkeling, beach games, and swimming.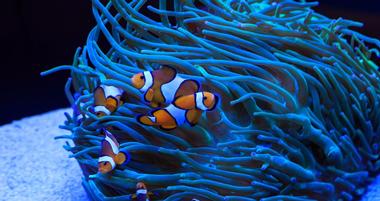 Best Aquariums in the World: The Aquarium of Western Australia
Over 400 species of marine life at the aquarium are represented by more than 4,000 specimens.
Weekend Getaways

Australia Travel Guide - Tips for Visitors
Head to Australia for the great beaches and the marine life of the Great Barrier Reef. Stay on one of the fantastic island resorts along the Gold Coast, then head to Sydney and explore a city full of culture and nightlife. Bedarra Island and Wilson Island are great choices for enjoying beaches and amazing sea life. Dunk Island is home to the only 18-hole island golf course in Australia.
Spend the night in a rainforest, then move out to a resort island, and then spend your last night at the Sydney Opera House. Many travelers head out to enjoy the stunning marine life. If you're headed to Melbourne than take a swim in the rooftop pool at the The Adelphi Hotel.
On the coast near Port Douglas and Cairns, there are several great resorts, perfectly located to let you explore both the tropical rainforest and take a scuba diving trip. Take a look at Thala Beach Lodge and Silky Oaks Lodge.
Flight Times & Getting There
Qantas, American Airlines, United Airlines, Cathay Pacific Airways, Air New Zealand and British Airways all offer a selection of flights.
From Los Angeles to Sydney: 14 hours and 40 minutes.
From New York City to Sydney: 20 Hours.
From Tokyo to Sydney: 10 Hours
If you are going to be spending your time on the Great Barrier Reef, the Gold Coast, or in the city, then you can easily depend on public transportation, taxis and hotel shuttles to get you from place to place. If you plan on heading out for some exploration of the countryside, then you should rent a car.
The seasons are the reverse of the Northern Hemisphere, so winter is June through August and summer is December through February. To see a detailed map of the country, click here.
Things to Do in Australia
Things to Do in Sydney
Beautiful Sydney, Australia is such an exciting and vibrant city that you will never want to sleep. Sydney Harbor Bridge and the Opera House (tours are available) are two of the most iconic structures in the world – walk across the bridge or take a Sydney Ferry ride for ultimate city views.
An array of museums and galleries cater to art lovers, while nature lovers will enjoy a trip to Sydney Harbor National Park or a walk on Bondi Beach to the Coogee Beach Pacific Trail. The city offers lively entertainment at The Rocks and Darling Harbor, and a Foodi Tour will introduce you to some of the best food and drinks in Sydney.
Things to Do in Melbourne
Bustling Melbourne has every imaginable attraction to keep visitors on the go. See everything in the easiest way possible by hopping on and off the free City Circle Tram, or enjoy one of the Free Walking Tours offered by really enthusiastic locals! Visit Eureka Skydeck for an aerial view of the city, join a Street Art Tour, or learn about Australia's unique animals on an Echidna Walkabout or at the Werribee Open Range Zoo.
Those interested in art will enjoy visiting the Center of the Moving Image, the National Gallery, and Melbourne Museum. Don't miss taking a drive along the 151-mile Great Ocean Road, one of the world's most scenic drives.
Great Barrier Reef Vacation
Great Barrier Reef in Australia is an ideal getaway for couples, families, and other beach addicts. There are luxury resorts near the reef with spas and fine dining that cater to adults, other hotels that are more family friendly, and some places with tent accommodations for those looking for a more adventurous experience. Whatever type of a trip you are looking for, you will find yourself snorkeling or scuba diving on the reef after your first swim in the water.
Where to Stay
There are a few resorts located around the reef, but fewer that are actually on the reef itself. Lizard Island and Hayman Island are very close to the famous destination. Heron Island and Wilson Island are all part of the reef. Heron Island has a full assortment of traditional resort services, while Wilson accommodates up to twelve guests in five permanent designer-inspired tents. You can also stay on the coast of Queensland, near Port Douglas. Take a look at Thala Beach Lodge and the Daintree Eco Lodge & Spa.
When To Go
Plan a vacation from June - September if you want to go whale watching. Another amazing sight is turtle hatching on the beach - you can see that from November through May. A helicopter or seaplane ride is a once in a lifetime experience. You can look down into the water and spot a variety of marine life from the air.
Getting to your destination depends on where you choose to stay. Some of the larger resorts have their own airports while the smaller places are generally reached by helicopter or boat transfer. Be sure to check the luggage restrictions for your journey since most helicopter rides only allow a maximum of 30 pounds per person.
What To Bring
A constant tip for almost all ocean vacations for anyone interested in swimming is to bring your own mask to use when you snorkel. A comfortable clear mask is even more important when you are planning a trip to a place with such amazing sea life. You can purchase a basic underwater housing for your camera for between $65 to $100, depending on the type of camera you have. Underwater shots can come out great even if you just walk into the water up to your waist and snap a few shots of passing fish.
Top