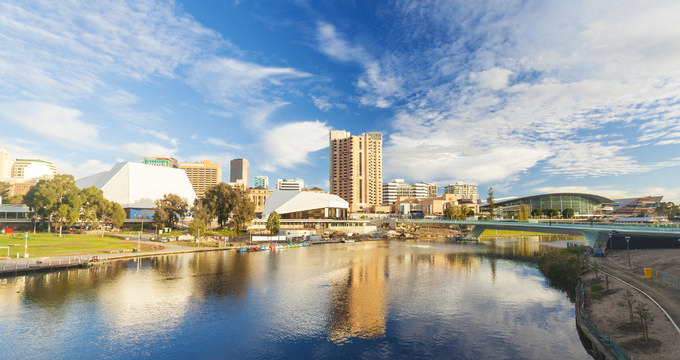 25 Best Things to Do in Adelaide, Australia

Adelaide, South Australia's capital, is a fun city to visit due, in large part, to its sophistication, vibrancy and rich cultural heritage.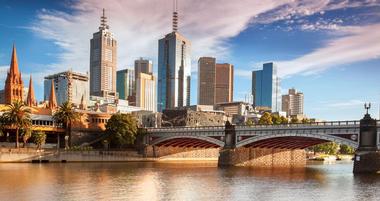 25 Best Things to Do in Melbourne, Australia
Get to know Melbourne, a vibrant Australian city home to great attractions, museums and restaurants.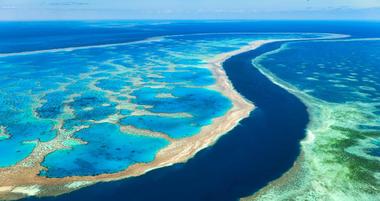 25 Best Things to Do in Australia
Australia is an amazing tourist destination offering visitors a huge variety of attractions and activities for all tastes and ages.
Australia Vacation Ideas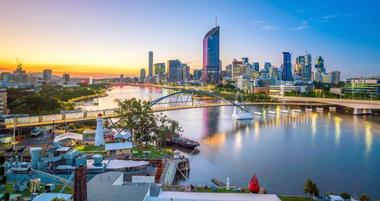 25 Best Things to Do in Brisbane, Australia
Fondly known as the river city, Brisbane has stepped out of the shadow of sister cities like Melbourne and Sydney, and grown into its own identity as a traveler's hotspot in Australia.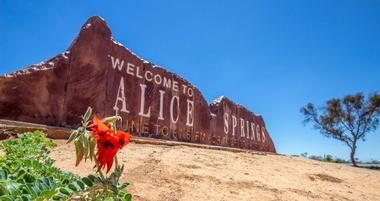 13 Best Things to Do in Alice Springs, Australia
The township of Alice Springs resides in the Northern Territory of Central Australia.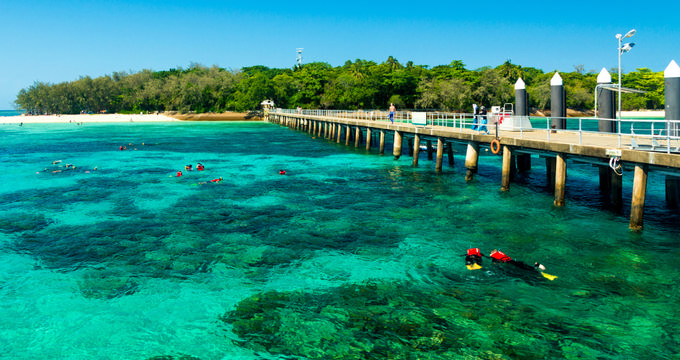 25 Best Things to Do in Cairns, Australia
The gateway to the Great Barrier Reef, Cairns is a picturesque, coastal city in Tropical North Queensland, Australia.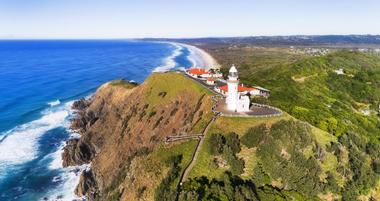 25 Best Things to Do in Byron Bay, Australia
While humpback whales can be viewed during the winter months as they migrate back north, marine and mammal life are abundant in the waters, rainforest, and lands around Byron Bay.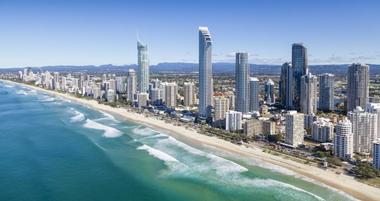 20 Best Things to Do in Queensland, Australia
Known as the 'the Sunshine State,' for its spectacular weather and sun-soaked, golden beaches, Queensland is a holiday paradise with a plethora of fun things to see and do.
More Feature Stories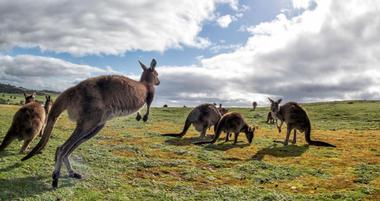 9 Best Things to Do on Kangaroo Island, Australia
Kangaroo Island is Australia's third largest island, situated just off the coast of Cape Jervis.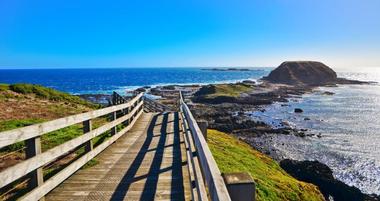 10 Best Things to Do in Philip Island, Victoria, Australia
Phillip Island lies south of Melbourne and forms a natural breakwater to protect the shallow waters of Westernport Bay.
Weekend Getaways

Australia Travel Guide - Tips for Visitors
Head to Australia for the great beaches and the marine life of the Great Barrier Reef. Stay on one of the fantastic island resorts along the Gold Coast, then head to Sydney and explore a city full of culture and nightlife.
Spend the night in a rainforest, then move out to a resort island, and then spend your last night at the Sydney Opera House. Many travelers head out to enjoy the stunning marine life. If you're headed to Melbourne than take a swim in the rooftop pool at the The Adelphi Hotel.
On the coast near Port Douglas and Cairns, there are several great resorts, perfectly located to let you explore both the tropical rainforest and take a scuba diving trip.
Flight Times & Getting There
Qantas, American Airlines, United Airlines, Cathay Pacific Airways, Air New Zealand and British Airways all offer a selection of flights.
From Los Angeles to Sydney: 14 hours and 40 minutes.
From New York City to Sydney: 20 Hours.
From Tokyo to Sydney: 10 Hours
If you are going to be spending your time on the Great Barrier Reef, the Gold Coast, or in the city, then you can easily depend on public transportation, taxis and hotel shuttles to get you from place to place. If you plan on heading out for some exploration of the countryside, then you should rent a car.
The seasons are the reverse of the Northern Hemisphere, so winter is June through August and summer is December through February.
Things to Do in Australia
Things to Do in Sydney
Beautiful Sydney, Australia is such an exciting and vibrant city that you will never want to sleep. Sydney Harbor Bridge and the Opera House (tours are available) are two of the most iconic structures in the world – walk across the bridge or take a Sydney Ferry ride for ultimate city views.
An array of museums and galleries cater to art lovers, while nature lovers will enjoy a trip to Sydney Harbor National Park or a walk on Bondi Beach to the Coogee Beach Pacific Trail. The city offers lively entertainment at The Rocks and Darling Harbor, and a Foodi Tour will introduce you to some of the best food and drinks in Sydney.
Things to Do in Melbourne
Bustling Melbourne has every imaginable attraction to keep visitors on the go. See everything in the easiest way possible by hopping on and off the free City Circle Tram, or enjoy one of the Free Walking Tours offered by really enthusiastic locals! Visit Eureka Skydeck for an aerial view of the city, join a Street Art Tour, or learn about Australia's unique animals on an Echidna Walkabout or at the Werribee Open Range Zoo.
Those interested in art will enjoy visiting the Center of the Moving Image, the National Gallery, and Melbourne Museum. Don't miss taking a drive along the 151-mile Great Ocean Road, one of the world's most scenic drives.
Cairns, Australia Cairns and the surrounding areas are famously known as "Where the Rainforest Meets the Reef," or where two World Heritage sites meet. With the Earth's oldest rainforest to the back and the Great Barrier Reef (the largest reef in the world) laid out before visitors, this is a unique and beautiful land to be discovered. Many tour groups take you around and through both the rainforest and the Reef. Other areas to visit include streams, falls, and beaches, all as beautiful as the next.
Babinda Boulders
In the center of the tropical rainforests of Australia, you may be surprised to find an oasis as cool as Babinda Boulders. Throughout the fast-moving creeks of the rainforest, some areas have been whittled away to provide small pools of the crystal-clear cool waters. Despite the calmness of the waters at times, the currents can speed quite quickly. Over time, the fast streams have carved and smoother large granite boulders into what we now call Babinda Boulders. There are designated swimming areas set up for visitors, so be sure to stay in those areas as some have lost their lives in the Devil's Pool area.
Babinda QLD 4861, Australia, Phone: 61-7-40-67-10-08
Devil's Pool
Mostly young men have found their demise at the Devil's Pool. As part of the Babinda Boulders area, the Devil's Pool's dangers should not be taken lightly. The waters can move fast and the smooth boulders can become quite dangerous when not handled just right. Whether men are foolhardier or the legend of Oolana, an aboriginal woman who calls for her lost lover, is the reason for so many men's deaths, Devil's Pool has earned its name. Perhaps a visit to Devil's Pool, to see the gorgeous waters and surrounding Mt. Bartle Frere are worth a check when you're in Queensland.
Babinda QLD 4861, Australia, Phone: 61-7-40-67-10-08
Josephine Falls
Most waterfalls are for viewing and not climbing. Josephine Falls is not one of those viewer's falls. Made up of several cliff shelves, Josephine Falls can be climbed and explored safely. Many tour groups can take you on tours and day trips to the falls. Once in the rainforest, you can picnic in one of the facilities provided, hike the trails of Mt. Bartle Frere, or just take a dip in the pool. While Australia is known for giant wildlife, Josephine Falls is home to mostly birds and butterflies. Be sure to follow all instructions to remain safe on your excursion.
LOT 1 Josephine Falls Walk, Bartle Frere QLD 4861, Australia, Phone: 61-7-40-51-35-88
Mission Beach
Mission Beach is made up of four beaches outside of Cairns. Given that there is so much land covered, there are several accommodations available around Mission Beach. Should you wish to have some help when deciding between a luxury resort or a secluded rainforest hideaway, visit the Visitor Information Center for more information and guidance. Toted as where the Rainforest meets the Reef, you can be sure to find wild animals, like cassowaries, on a hike. With the Great Barrier Reef just off the coast, you'll want to explore the area with knowledgeable guides and lounge on the best of the beaches.
55 Porter Promenade, Mission Beach QLD 4852, Australia, Phone: 61-7-40-68-70-99
White Water Rafting on Tully River
Warm weather, clear waters, and huge rivers can make the perfect white-water rafting conditions. Tully River is Cairns local hotspot for rafting through rocks and waves. Many companies offer full-day excursions and tours with professionally trained guides. While rafting may seem like something that can easily be tackled on your own, a tour group is likely your best for safety. Tour guides will know how to read the river, its changes, and know what to do in an emergency. Raging Thunder Adventures has offered rafting tours and lunch for over 30 years, but the choice of tour companies is yours.
59/63 Esplanade, Cairns City, QLD 4870, Australia, Phone: 61-7-40-30-79-90
Great Barrier Reef Pontoon Experience
One of the most famous places on the planet, the Great Barrier Reef is something that should be seen before it dies. When you're in Australia, specifically Cairns, be sure to book at least one tour out to see the Reef in all its glory. The Great Barrier Reef Pontoon Experience through Barrier Reef Australia is one option for seeing the Reef. These enormous pontoons are small playgrounds, with glass bottoms so you can see the reef without getting wet (if you don't want to). The pontoon boats also include slides, snorkeling gear, Suba Doo bikes, and underwater rooms.
3/97 Spence St, Cairns QLD 4870, Australia, Phone: 61-7-40-59-59-59
Overnight Stay on Great Barrier Reef Pontoon
If you've decided a Pontoon ride into the Great Barrier Reef is for you, consider an overnight on a pontoon at the Reef. Sunlover Reef Cruises offers stays underneath the perfectly visible stars while floating about Mother Nature's largest and most beautiful reef. You'll get two whole days on the pontoon, dining on a buffet of prawns, a barbeque dinner, and breakfast. While daytime visitors will come and go during those two days, you'll have plenty of time to settle back and listen to the majesty of the nighttime and morning reef quietly. No need to sacrifice, bedding is hotel-quality and hot showers are available.
1 Spence St, Cairns City QLD 4870, Australia, Phone: 61-7-40-50-13-33
Helicopter over Great Barrier Reef
The Great Barrier Reef is beautiful up close and from above. This is why so many helicopter tours are offered around the Reef. Depending on your desires, you'll find a helicopter tour to makes your vacation a once-in-a-lifetime experience. Helicopter rides can be 30, 40, or 60 minutes to your final destination at a pontoon, undersea observation deck, beach, or the reef. Some helicopter rides will also go through parts of the rainforest to show you falls, gorges, and other magnificent sights. All rides include lunch and the necessary equipment for your final activity.
10 Rita CL, Woree QLD, Australia, Phone: 61-7-40-36-33-41
Rainforest Skyrail
Many people love the idea of the rainforest but are not keen to walk through it on the forest floor. Rainforest Skyrail is for those who want to get a good look with a bird's eye view. Allowing yourself at least three hours for a round-trip ride will get you an experience through the rainforest you'll never forget. Each sky gondola seats up to five people and has a glass bottom to look at the rainforest from above. Two stops throughout have guided tours to see the Barron Falls and the Gorge. At the Red Peak, a Rainforest Discovery Zone educates visitors.
6 Skyrail Drive, Smithfield QLD 4878, Australia, Phone: 61-7-40-38-55-55
Daintree Rainforest River Cruise
No visit to Australia would be complete without seeing a crocodile. What better way to see one than in its natural environment while also staying safe? The Daintree River Cruise Centre offers 1- and 1.5-hour cruises down the Daintree River. Traveling down the river on a pontoon boat, you'll see parts of the oldest rainforest in the world and its animals. Each tour includes morning or afternoon tea, but you can pack a picnic to enjoy in the gardens on site. At the Cruise Centre, a licensed crocodile handler is on hand to instruct you how to hold a baby crocodile named Barry.
2914 Mossman-Daintree Rd, PMB 4, Daintree QLD 4873, Australia Phone: 61-7-40-98-61-15
Mossman Gorge Indigenous Dreamtime Walk
One of the most interesting things about Australia is that there are still Aboriginal tribes living away from civilized areas. One tribe, the Kuku Yalanji, are more adjusted to civilized Australia and offer guided tours through Mossman Gorge called the Dreamtime Walks. While walking through the gorge, you'll hear plenty of wildlife and see the Rainforest as your tour guide tells you about tribal culture and traditions. During your intimate tour, you'll also take part in a traditional smoking ceremony and visit a sacred ceremony site. You'll also learn how to make bush tea and learn about natural soap making.
212r Mossman Gorge Rd, Mossman Gorge QLD 4873, Australia, Phone: 61-7-40-99-70-00
Salt House
At Salt House, guests will eat fresh, local ingredients while gazing out at the beautiful waters and mountains surrounding them. Sal House uses an Argentinian wood-fired grill in an open kitchen, so guests can watch as their food is prepared. Seafood and pizza are the stars at this restaurant. Oysters are prepared several ways, including a BloodyMary oyster shooter and a chilled seafood tasting plate. Pizzas are served in the new extension of Salt House, in Salt House Pizzeria. Of course, a trip to an Australian pub wouldn't be complete without a tasting of some beer and delicious house cocktails.
Marina Point, 6/2 Pierpoint Rd, Cairns City QLD 4870, Australia, Phone: 61-7-40-41-77-33
C'est Bon
When you're hungry for traditional French cuisine, head over to C'est Bon. C'est Bon offers breakfast, lunch, dinner, and a la carte menu options, so no matter when you go, you'll be pleased. Croque Monsieur, La Mer (a rolled omelet) with garfish fillet, and granola crème Brulee are quite popular for breakfast. Lunch and dinner menus are seasonal, guaranteeing only the freshest ingredients for your meal. These menus are short, but that's only because most are "du jour," meaning the soup or fish of the day. Whatever is freshest is what the chef will cook.
20 Lake St, Cairns QLD 4870, Australia, Phone: 61-7-40-51-44-88
Apex Milk Bar
Open in 1960, Apex Milkbar has been serving hotdogs, burgers, and milkshakes in the Cairns area for almost 60 years. At Apex, the fish in fish and chips is mackerel, but you can also order a basket that includes calamari and prawns. Of course, the burgers are just the start. You have your choice between proteins: veggie burger, beef, pork, chicken, steak or fish. Then, the burger add-on list goes on for miles, with items to transform your burger, like grilled pineapple, hash browns, crispy halloumi, fried egg, and pulled pork. Finally, be sure to get a classic milkshake – malt or plain, your choice.
24 Hoare St, Manunda QLD 4870, Australia, Phone: 61-7-40-51-17-49
Waterbar & Grill Steakhouse
When craving some flavorful and exceptional meat, you'll look for a steakhouse. Waterbar & Grill Steakhouse is one of the best options in Cairns City. One of the best presentations of the menu is the Espatada, a skewered rump that drips its meat juices, and red wine & chili sauce onto a pile of mashed potatoes. But the meats are only part of the charm for this restaurant. Waterbar has exceptionally creative starters and dishes like pumpkin hummus, brie bruschetta, cheese plates. Of course, dessert is equally important, so check out the salted caramel parfait, the orange and almond cake, or the sticky date pudding, all made on site.
1 Pier Point Rd, Cairns City QLD 4870, Australia, Phone: 61-7-40-31-11-99
Perotta's at the Gallery
Serving guests since 1997, Perotta's at the Gallery is known for its exceptional coffee. Coffee is just the start of any meal at Perotta's, though breakfast should not be ignored. House-made sausage patties and baked beans can top off any meal, but try their strawberry ricotta pancakes with lemon ricotta and lemon syrup for a sweet kick. For lunch and dinner, sandwiches, pasta, burgers, and tacos are just a few options worth perusing. Pizza is offered in the evenings with dinner, and one unique option is the Pig Lovers pizza, with bacon, salami, sausage, spicy sausage, Grana Padano, and ricotta fresca.
38 Abbott St, Cairns City QLD 4870, Australia, Phone: 61-7-40-31-58-99
Tamarind
Located at the Reef Hotel and Casino, Tamarind Restaurant is one of the hot spots not to be missed in Cairns. Serving breakfast and dinner, Tamarind is open seven days a week, with varying hours. Breakfast is important in Australia, and this can be seen in the filling offerings at Tamarind. Whether you want something lighter, like the House made Tully banana bread with apple compote or eggs benedict with smoked Atlantic salmon, you'll fill yourself before you hit the slots or sightseeing in Cairns. Dinner options are even more lavish, such as gin and tonic salmon, tempura coconut carrot tofu, and boneless short ribs.
35-41 Wharf St, Cairns City QLD, Australia, Phone: 61-7-40-30-88-97
Bushfire Flame Grill
At Bushfire Flame Grill, dining is entertainment. Inspired by Brazilian cuisine, meats are slow-roasted over open flames on a churrasco grill. The carvers then go around to tables, slicing meat off as desired. You'll have a unique experience watching as the food is cooked, tasting pork cracklings, and trying out Kangaroo meat. Yes, kangaroo meat is often found in Australian restaurants and if the exotic is for you, you may just have to give it a try. If you can't bring yourself, there are many options still, like lamb, beef, sausage, pork, and seafood moqueca. Everything is offered all-you-can-eat or a la carte for those who have a smaller appetite.
43 Esplanade, Cairns City QLD 4870, Australia, Phone: 61-7-40-44-18-79
Ochre Restaurant
Wanting to bring true Australian cuisine to visitors, Ochre Restaurant looks to take local ingredients, traditions, and recipes and heighten them as new, unique dishes. With influences from around the globe, Australia's flavors are a unique fusion, but that doesn't mean there aren't some flavors unique to Australia worth trying. Spring rolls are locally rolled and include local barramundi, kangaroo, or crocodile. When you're on vacation, why not try the local cuisine? A tasting menu of six courses will get you a full-bodied experience with the best of what Ochre has to offer, like Tempura gulf bug on lemongrass and salt and pepper quail.
1 Marlin Parade, Cairns City QLD 4870, Australia, Phone: 61-7-40-51-01-00
Fusion Art Bar & Tapas
Many restaurants in and around Cairns are high-end. When you want some great food, good wine, and a laid-back atmosphere, check out Fusion Art Bar & Tapas. Start your meal with a charcuterie plate that can include several options, like duck & pistachio terrine. If you want to have a drink and a small bite, then tapas are your best bet. Check out the kangaroo tartar or the fried squid tentacles. Still hungry? Then a larger portion is your best bet. For a gluten-free, vegan option, the baby pumpkin is harmless and delicious. Don't be afraid to try out the Wagyu rump with black garlic, though.
5/12 Spence St, Cairns City QLD 4870, Australia, Phone: 61-7-40-51-38-88
Great Barrier Reef Vacation
Great Barrier Reef in Australia is an ideal getaway for couples, families, and other beach addicts. There are luxury resorts near the reef with spas and fine dining that cater to adults, other hotels that are more family friendly, and some places with tent accommodations for those looking for a more adventurous experience. Whatever type of a trip you are looking for, you will find yourself snorkeling or scuba diving on the reef after your first swim in the water.
Where to Stay
There are a few resorts located around the reef, but fewer that are actually on the reef itself. Lizard Island and Hayman Island are very close to the famous destination. Heron Island and Wilson Island are all part of the reef. Heron Island has a full assortment of traditional resort services, while Wilson accommodates up to twelve guests in five permanent designer-inspired tents. You can also stay on the coast of Queensland, near Port Douglas. Take a look at Thala Beach Lodge and the Daintree Eco Lodge & Spa.
When To Go
Plan a vacation from June - September if you want to go whale watching. Another amazing sight is turtle hatching on the beach - you can see that from November through May. A helicopter or seaplane ride is a once in a lifetime experience. You can look down into the water and spot a variety of marine life from the air.
Getting to your destination depends on where you choose to stay. Some of the larger resorts have their own airports while the smaller places are generally reached by helicopter or boat transfer. Be sure to check the luggage restrictions for your journey since most helicopter rides only allow a maximum of 30 pounds per person.
What To Bring
A constant tip for almost all ocean vacations for anyone interested in swimming is to bring your own mask to use when you snorkel. A comfortable clear mask is even more important when you are planning a trip to a place with such amazing sea life. You can purchase a basic underwater housing for your camera for between $65 to $100, depending on the type of camera you have. Underwater shots can come out great even if you just walk into the water up to your waist and snap a few shots of passing fish.
Top