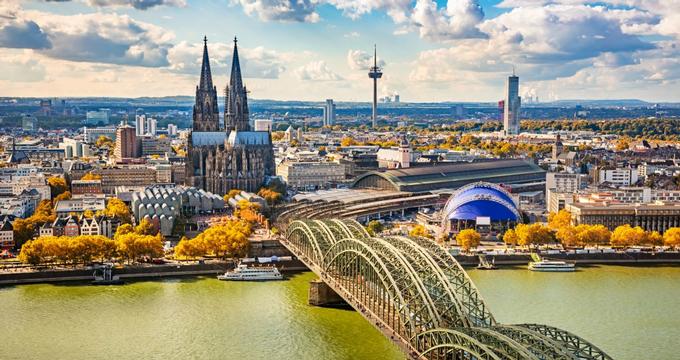 16 Best Places to Visit in Germany

Ranging in beautiful landscapes, from lush forests and flowing rivers to busy cities and majestic mountain ranges, Germany is a wonderful place to visit.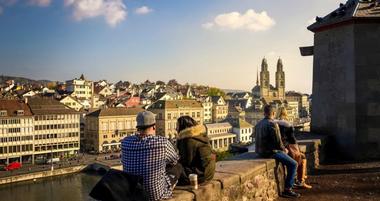 25 Best Things to Do in Zurich, Switzerland
Zurich is filled with amazing sites that attract visitors from all over the globe.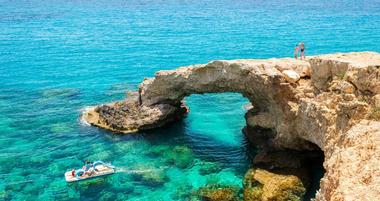 25 Best Things to Do in Cyprus
Honored in Greek legend as the birthplace of Aphrodite, Cyprus has a special charm that has attracted visitors for hundreds of years.
Vacation Ideas in Europe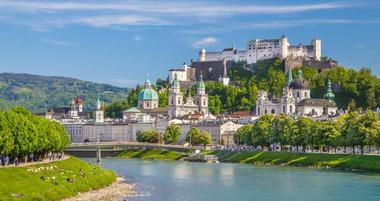 25 Best Places to Visit in Austria
Home to lavish baroque buildings and the soaring mountains of the Alps, Austria is one of Europe's most popular holiday destinations.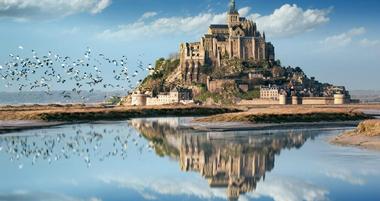 25 Best Day Trips from Paris
France has no shortage of wonderful palaces, castles and gardens to visit, several of which are less than an hour from Paris.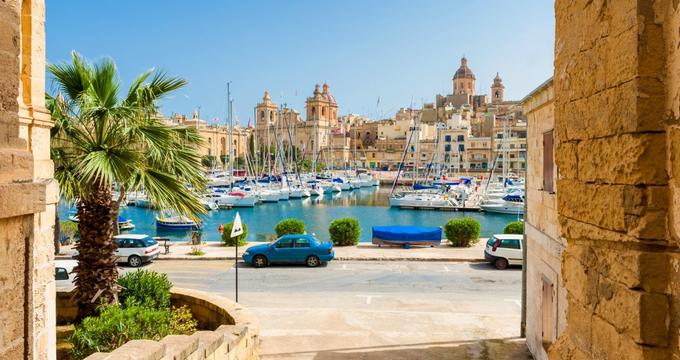 25 Best Places to Visit in Malta
Tucked between Sicily and the coast of North Africa, Malta is a small archipelago that boasts plenty of big reasons to visit.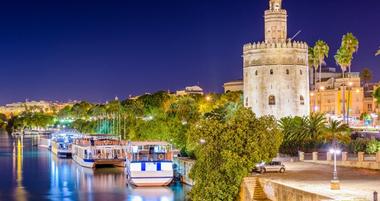 23 Best Things to Do in Seville, Spain
Nestled along the banks of the Guadalquivir River, Seville is southern Spain's largest city and is without doubt one of the most interesting and romantic cities in the country.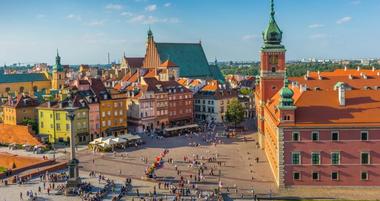 25 Best Places to Visit in Poland
From the lively beaches of Gdansk, Gdynia, and Sopot to the remote and unspoiled natural beauty of Bialowieza Forest, Ojcow National Park, and the Tatra Mountains, Poland offers visitors a range of experiences.
More Feature Stories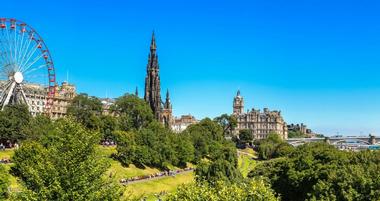 25 Best Places to Visit in Scotland
Occupying the northern third of Great Britain, Scotland draws visitors in with its rich culture, its fascinating history, and the sparkling waters of its many lochs.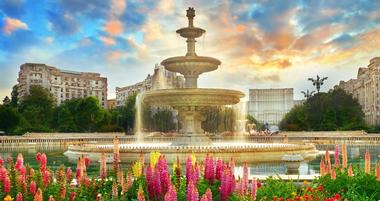 25 Best Things to Do in Romania
Romania is an epic tourist destination filled with history, art and natural landscapes that are breathtaking.
What to See and Do in Europe
Europe offers families and couples a great choice of hotels, inns, historic castles, cities, shopping and restaurants. Visit a major city like London or Paris to tour famous sights or explore an off the beaten path country like Slovenia. European cities offer a mixture of historic sights and modern attractions. In Paris, visit the famous Louvre museum, the Eiffel Tower and the Arc de Triomphe. The Eiffel Tower has three levels for visitors and you can take an elevator to the top. The first and second levels have restaurants if you want to dine with a view of Paris.
Best European vacations: London
London has many places to stay, whether you want a five star honeymoon suite in a luxury hotel like the Savoy or the Connaught, or a room in a more intimate townhouse hotel like the Charlotte Street Hotel or 51 Buckingham Gate. Sample food from around the world in the city's diverse restaurants, watch a musical and go shopping on vacation.
Visit famous museums, take romantic walks through manicured parks and sample different flavors at the city restaurants. If you are looking for something unique to do on your weekend, London is a 7 hour flight from New York City. Choosing a great hotel is everyone's priority on a romantic weekend getaway - you may decide to order room service and stay in while enjoying the view.
The Dorchester Hotel and Mandarin Oriental Hyde Park both overlook the famous Hyde Park, one of the Royal Parks of London. Visit the famous Speakers' Corner where people speak out on almost any subject. Kensington Gardens, adjacent to Hyde Park are a beautiful romantic spot for picknics in the summer. Walk to the main entrance to Buckingham Palace, the primary residence of the British royalty.
At One Aldwych, guests are surrounded by a private collection of contemporary art. There is also an indoor pool where you can listen to music underwater while doing laps.
Venice
Italy offers many things to do: wishing fountains, delicious food and rooms with a view. Venice is famous for its antique palazzos, the Grand Canal, St Mark's Square and romantic ambiance that attracts honeymooners. Il Palazzo at the Bauer features individually decorated rooms. On your romantic getaway to Venice, go on a gondola ride and explore famous sights. If you are a fan of classical or modern art, Venice, like most Italian cities, offers a great selection of museums with permanent and special exhibits. There is also fun shopping, whether you are looking for the latest in Italian fashion or gifts for family and friends at home.
Stay at the Gritti Palace in Venice, a grand hotel located right on the famous Grand Canal. The palace was built in 1525. Spend your days visiting local attractions, taking romantic gondola rides and dining with a view. Sample delicious Mediterranean cuisine at the Club del Doge restaurant, adjacent to the Grand Canal. Gritti Palace is located next to many famous attractions, shops and restaurants which you can explore on your romantic honeymoon. The hotel concierge can assist you with finding an authentic tour of Venice and its surroundings, by foot, boat or helicopter. If you want to play golf on your honeymoon, the Venice Golf Club features an 18-hole international golf course, one of the first in Italy, located on the Lido island.
Best European vacations: Florence
Florence is another great spot to put on your itinerary when planning a romantic trip to Italy. From great hotels, romantic restaurants, world-famous paintings and designer shopping, Florence can meet the needs of nearly every couple. Head to a museum featuring beautiful Renaissance art, such as the Ufizzi Gallery or the Pitti Palace. Take an evening walk along Arno and across Ponte Vecchio. Villa San Michele, located in the hills above Florence features a facade designed by Michelangelo.
If you are looking for a seaside getaway, take a look at the island of Capri where hotels offer scenic views and romantic dining. Positano is another good choice - you can plan scenic drives and boat rides.
Ireland
Trips in Ireland include historic castles and estates where you can enjoy an array of outdoor activities, such as fishing, boating and biking. Many hotels offer spas offering a variety of relaxing treatments, including couples massages, yoga and meditation. If you want to play golf, take a look at Adare Manor Hotel. You can spend a day in Dublin, dining out and visiting museums.
Dromoland Castle is a secluded Irish castle hotel with beautiful gardens ideal for walks on a romantic getaway. Ashford Castle is another castle getaway in Ireland, featuring individually decorated rooms and suites. Aghadoe Heights Hotel overlooks the Lakes of Killarney and offers an Aveda concept spa which will make you feel pampered and relaxed on your romantic getaway. Ballyvolane House in southern Ireland offers fly fishing in its private lakes and just six individually furnished guest accommodations.
Best European vacations: Portugal
In Portugal, choose from hideaways with scenic ocean views, great dining and spas. The country offers sea adventures, cultural tours, historic villages, wine tasting vacation ideas, golf getaways and other romantic getaway ideas. Taste the delicious and diverse Portugal cuisine such as grilled fish, meat and vegetable stews, and great pastries coupled with famous Madeiran wine.
At Hotel Albatroz in Portugal you can spend your vacation relaxing in the sun and savoring gourmet food at the hotel restaurant. Reid's Palace Hotel on the island on Madeira offers two sea-water swimming pools and beautiful tropical gardens. Also on Madeira, Choupana Hills Resort and Spa has a wellness center and bungalow-style guest accommodations on stilts.
Couples enjoy exploring castles and historic villages in Portugal. The World Heritage Douro valley is a romantic vacation destination, featuring a beautiful river and the Gaia wine cellars. You can tour the area by boat. If you are looking for an island getaway, take a trip to Madeira or the islands of the Azores which may have been the site of the ancient city of Atlantis.
Best European vacations: Greece
Greece is home to many unique getaways, including city hotels, island getaways and spa vacations. Porto Elounda Resort is a scenic resort on Crete, featuring the famous Six Senses Spa with beautiful indoor and outdoor facilities. Crete is the largest of the Greek islands, offering couples many cultural attractions, beautiful scenery and sandy beaches. The island is 160 miles long and has three airports, so be sure to choose the closest one to the resort or villa you are staying at.
Kivotos Club Hotel on Mykonos has a beautiful spa with a hamman, yoga and Pilates studio where you can tone up your body on your romantic getaway. Mykonos is a scenic greek island, part of the Cyclades. The island is famous for its nightlife, diverse restaurants and panoramic ocean views.
At Elounda Bay Palace, you can learn to dive on your romantic getaway, relax on two private beaches and stay in an ocean view room. The Tsitouras Collection Hotel in Santorini is a luxury romantic getaway with five individually furnished houses and a luxury villa with spectacular views of the Mediterranean sea.
Visit the Wineries of France and Tour Paris
Explore the scenic wine country at stay at Abbaye de la Bussiere which has an excellent restaurant. Or visit the south of France and relax at the Byblos Saint-Tropez spa. Villa Marie, also in Saint Tropez, has an outdoor swimming pool, beautiful gardens and an outdoor terrace overlooking the ocean. Hameau Albert 1er in Chamonix is a romantic mountain weekend getaway with indoor and outdoor pools. Hotel Martinez Cannes features luxury guest rooms with signed furniture, works of art and paintings.
Paris is quite easy to get to from East Coast because there are so many flights. Some of the most famous attractions in Paris include the Eiffel Tower, the Louvre Museum (the home of Leonardo da Vinci's Mona Lisa) and Avenue des Champs-Elysees, a popular shopping street. You may also enjoy visiting the Arc de Triomphe, Notre Dame and the Tuileries Gardes on your romantic vacation getaway to Paris. The Tuileries Garden, located between the Louvre Museum and the Place de la Concorde, is a beautiful public park where you can go on romantic walks and take beautiful vacation photos, espacially on a sunny day. There are many famous sculptures in the Tuileries Garden, including The Kiss by Auguste Rodin and Theseus and the Minotaur by Jules Ramey.
Stay in a stylish hotel, go shopping and enjoy gourmet dining. Hotel San Regis Paris is located near the Champs-Elysees - walk to many boutique shops and do your holiday shopping during the Christmas season.
Hotel de La Tremoille is another grand hotel in the area and a beautiful romantic weekend getaway. Hotel de Sers offers contemporary rooms and spacious suites, as well as a gourmet restaurant. Meurice Hotel Paris overlooks the Tuileries Garden, near Palais Royal and the Louvre. Hotel de Crillon is situated in a beautiful historic 18th century Louis XV palace. Hotel Lancaster Paris has a romantic garden patio and a feel of a private residence.
Best European vacations: Vienna
Vienna shouldn't be off your radar - it's a beautiful historic city to visit. Stay at the modern Le Meridien Vienna, the luxury Hotel Imperial where you can literally immerse yourself in the city's history, or the more affordable Das Triest.
Ljubljana
A two-and-a-half hour car ride to the north of Venice lies the city of Ljubljana, the capital of Slovenia. If you have time for a side tour, visit this charming town which is still off the beaten path in Europe.
Ever since Slovenia joined the European Union, Ljubljana, the capital city, has become one of the hottest new places to visit in Europe. Outdoor cafes, restaurants and boutique shops create a lively atmosphere in the historic city center, especially during the warm months. For those interested in cultural attractions, Ljubljana has a restored castle, museums and architectural sites, including several beautiful bridges that cross the river Ljubljanica.
Head to the city center to see the Three Bridges, the open-air market and other historic buildings. Ride the Castle Train up to the Ljubljana Castle, enjoying views of the city along the way. Stop for a cold drink, fresh fruit or ice cream at one of the outdoor cafes overlooking the river. Accommodations in the city range from inexpensive to luxury. If you want to splurge, stay right in the city center at the historic Grand Hotel Union. Other good choices in the city center are Hotel Slon and Lev.
For a list of other accommodation options, including hotels, apartments and private rooms, visit the Ljubljana Tourist Information web site. The best months to visit are May and September when the weather is usually sunny and warm. Summers in the city get quite hot, so if you are traveling to Slovenia in July and August, spend a few days in Ljubljana and then head to the mountains where it's cooler.
Best Wellness Vacations in Europe
Healing Waters of Iceland
Thousands travel to Iceland's Blue Lagoon each year to bathe in its geothermal seawater and indulge in relaxing treatments.
Geothermal seawater, which originates 2,000 meters beneath the surface and makes its way up through porous lava, is said to be especially beneficial for the skin. Visitors bathe in the lagoon which holds six million liters of water.
Coastal Tuscany
Combine a weekend of mind-body relaxation with visiting historic sites at Terme di Saturnia on the coast of Tuscany, Italy which has been a wellness destination since the Etruscan era and was very popular during the times of the Roman Empire. Today, the resort has four outdoor thermal pools, a full-service European spa, art gallery and even a nine-hole golf course.
Madeira
The wellness center at Choupana Hills Resort in Portugal offers a large selection of treatments, including massages, aromatherapy, reflexology and diet plans.
The resort, which offers scenic views of the island Madeira, has an outdoor lagoon swimming pool as well as an indoor pool. While staying at Choupana Hills Resort, be sure to sample delicious Madeira wine and visit the enchanting Laurissilva Forest of Madeira.
Scotland
The Gleneagles Hotel features the elegantly designed Spa by ESPA, complete with crystal steam rooms, tropical showers, chilling ice rubs, saunas and the vitality pool.
South of France
When a great location, luxury room, and a trip to the swimming pool are not enough to relax you, you need professional help. If you are looking for beauty treatments and a relaxing massage in Cannes, France, than you should go to the Givenchy Spa. The Wellness Center on the recently restored seventh floor of the Hotel Martinez is a haven for relaxation and beauty. Choose from a variety of treatments, ranging from massages to algae wraps. There is also a sauna, fitness room and hairdressers. The highly trained beauty staff treat guests with the entire Givenchy product range.
Top