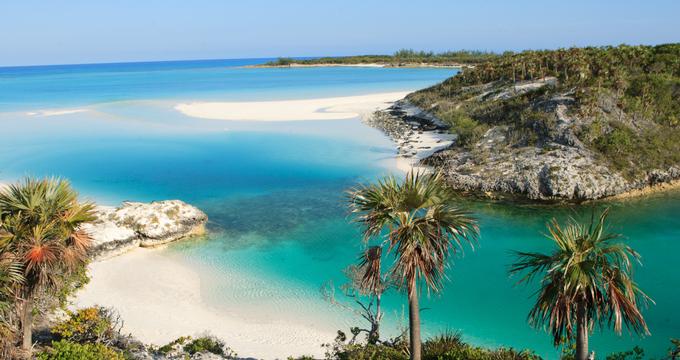 Where to Stay in the Bahamas

Plan a secluded beach getaway that caters to couples or stay at a full service Caribbean resort which offers family-friendly accommodations and restaurants.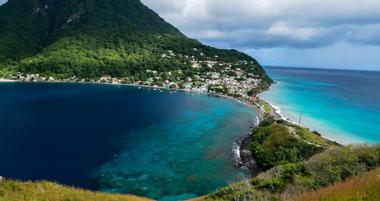 20 Best Things to Do in Dominica
For the traveler looking for a pristine Caribbean island devoted to authentic ecotourism, Dominica is it.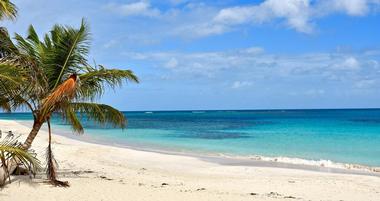 25 Best Things to Do in Puerto Rico & Places to Visit
Plan a romantic trip or a family vacation to Puerto Rico which offers a selection of stunning beaches, historical attractions and fun activities.
Caribbean Vacation Ideas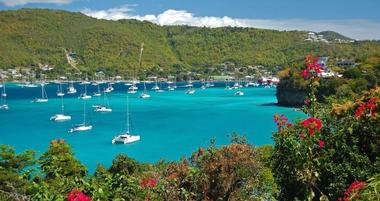 20 Best Things to Do in Saint Vincent and the Grenadines
Saint Vincent and the Grenadines is a beautiful Caribbean country that consists of 32 small and large islands, stretching from Saint Vincent Island to Grenada.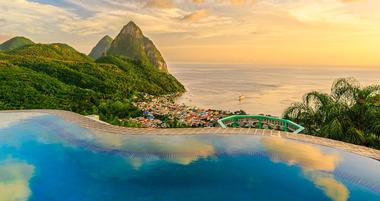 15 Best Things to Do in Saint Lucia
Saint Lucia is an island nation in the eastern Caribbean that offers a huge range of attractions, from hiking its high, dramatic mountains, the Pitons, to a dormant volcano that you can drive in.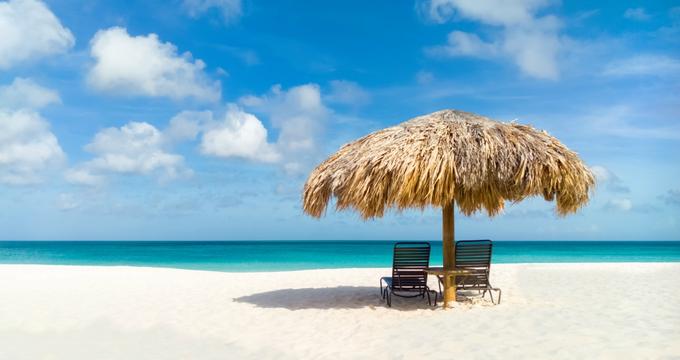 25 Best Romantic Getaways in the Caribbean
Everyone can enjoy the soft white sands and beautiful turquoise waters of the Caribbean, but they're somehow even better when you're on vacation with your loved one.
25 Best Things to Do in Montego Bay, Jamaica
Offering some of the best beaches in the world, Montego Bay can also boast of the some of the friendliest people, most thrilling adventures, and most picturesque views.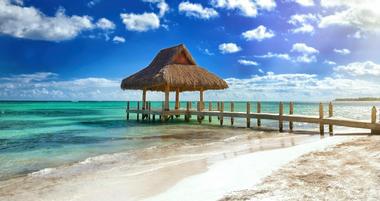 25 Best Things to Do in Punta Cana
Punta Cana is the region located at the furthest eastern point of the Dominican Republic.
More Feature Stories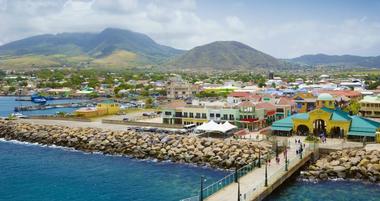 22 Best Things to Do in Saint Kitts and Nevis
St. Kitts and Nevis is a small Caribbean island country in the Caribbean Sea, located between Antigua and St. Maarten.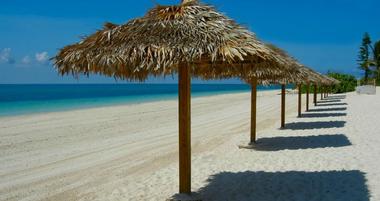 14 Best Things to Do in Freeport, Bahamas
As the main city on the island of Grand Bahama, Freeport has no shortage of things to keep visitors entertained.
Weekend Getaways

Dream Getaways in the Caribbean
From secluded intimate hotels to full-service resorts, the Caribbean offers a great selection of honeymoon spots for every budget. The U.S. Virgin Islands and British Virgin Islands are famous for their white sandy beaches and azure waters. In the Bahamas, mega resorts such as Atlantis offer an array of activities and attractions, as well as romantic dining options. Honeymooners often enjoy couples' massages so look for a hotel with a spa. Other activities to look for are scuba diving, golf, tennis and romantic cruises. Once you've selected your perfect spot, remember to ask about packages. Browse our honeymoon guide for more ideas.
Best Caribbean Vacations - The Bahamas
The Bahamas are easy to get to and offers quite a choice of luxury hideaways. There are 29 islands and hundreds of cays in the Bahamas, with accommodations ranging from large mega-resorts near Nassau to intimate hideaways on smaller islands. Bahamas enjoy tropical climate and feature beautiful sandy beaches. Vacation ideas include scuba diving, boating, sailing, fishing and other water sports.
There are many luxury hotels to choose from. Old Bahama Bay, located on Grand Bahama, has its own marina, so you can bring your own boat from Florida, just 64 miles away. In addition to beautiful sandy beaches, Grand Bahama offers vacationers cultural experiences, dolphin encounters, natural preserves, eco-adventures, jeep safaris, scuba diving and bike tours. Plan your trip around one of the many festivals or events, such as a film festival, triathlon, crab fest, regatta, celebrity weekend featuring benefit performances, Junkanoo (a Bahamian cultural event), and others. Bimini are the closest to the mainland United States. North Bimini and South Bimini are the largest.
Pink Sands Resort on Harbour Island is famous for its privacy and seclusion, frequently attracting celebrity guests. Spend your time relaxing, watching romantic sunsets and snorkeling. Atlantis, famous for its attractions, waterslides, mega pools and an array of accommodation choices, is close to Nassau.
Caribbean Vacation: The U.S. Virgin Islands
USVI consist of the main islands of Saint Croix, Saint John and Saint Thomas as well as some smaller islands popular with honeymooners looking for an intimate experience. Many getaways offer beachfront wedding ceremonies where you can get married with a view of the sunset and the Caribbean Sea. There, you will find a slower pace of life, privacy and seclusion. USVI are located in the Leeward Islands of the Lesser Antilles in the Caribbean, enjoying sunny tropical weather. The best known are the islands of Saint Croix, Saint John, and Saint Thomas.
There are many beautiful sandy beaches to choose from, as well as great resorts with stylish rooms and relaxing spas. Caneel Bay is nestled within the 5,000-acre Virgin Islands National Park and is surrounded by seven beautiful secluded beaches. The Ritz Carlton, St. Thomas is a luxury hideaway offering five star service and a spa. Frenchman's Reef Marriott features many activities, ranging from scuba diving and snorkeling to catamaran rides and sunset cruises. If you are traveling to St. Croix, fly to the Henry E. Rohlsen International Airport. The Cyril E. King International Airport serves St. Thomas and St. John. If you are renting a car, you will have to drive on the left.
Caribbean Vacations: Anguilla for Couples
Two lounge chairs on a white sandy beach, a tropical drink with an umbrella and a view of nothing but the aquamarine water of the Caribbean Sea. This is one of the ideal resort fantasies that people imagine when they are dreaming up their honeymoon plans. The Cuisinart Resort and Spa gives travelers just that: a great sandy shore, comfortable lounge chairs and ocean views from almost everywhere at the resort.
Located on the Caribbean island of Anguilla, the Cuisinart Resort is a 50-minute flight from San Juan and a 5-minute flight from St. Martin. The relatively short flight is ideal for travelers not wanting to spend 10 hours on a plane to reach their destination. There are many room options, from luxury rooms in the main building overlooking the pool, to the 1,800 square foot one-bedroom suites with a private terrace and outdoor shower overlooking the ocean.
If you are really going all out you might consider the Penthouse 2001 with a private whirlpool on the sundeck, a large living room, full kitchen and dining room, and views of the ocean, beach and pool.
Caribbean Vacation: Affordable Jamaica
The third largest island in the Caribbean, Jamaica offers accommodations for every budget, including hotels where you will get pampered from head to toe. From your luxury oasis, you'll be able to explore the island's waterfalls and tropical rainforest.
The Caves Resort in Negril, Jamaica is a romantic getaway that provides a very high level of service while maintaining, even guarding, your privacy. The Caves is very popular with couples because of its unique setting on top of the natural volcanic cliffs of Negrils coast. The Caves is a destination for those looking to sit back relax under the sun and enjoy great views of the ocean. Negril's seven-mile beach, the longest continuous stretch of white sand in Jamaica, is 10 minutes by car from The Caves. Find your favorite stretch of sand and coconut palm tree to relax near the sea. The town of Negril provides nightlife with clubs, bars and discotheques, restaurants and live performances.
The Rockhouse Hotel, Jamaica sits on rocky outcroppings that overlook Pristine Cove in Negril. The newly renovated resort is quite small with only twenty-eight air conditioned rooms, so it never gets crowded. Like the rest of the resort, the infinity edged pool is carved into the rock and has views of the ocean. Ladders lead down to the ocean for anyone interested in snorkeling on the reef.
The Rockhouse Hotel is all about atmosphere, and the atmosphere is casual. This is a romantic getaway for two people looking to sit by the pool and drink margaritas and perhaps take a massage in their villa. Go to Rockhouse to sleep in, swim, get a massage, snorkel, and eat while watching the sunset. Stay in one of the ten individual cliff top, thatch roofed villas that have great views of the water and private wrap around terraces. The villas will give you more space and privacy than the studios. At around $250 dollars per night, the villas are a great deal for a private beach side cottage. If you fly into Montego Bay Airport, the drive to Rockhouse is about two hours. Rates are relatively low for a place with such great views. Standard rooms start at just $75 and villas go for around $250.
If you are traveling with children, Island Village in Ocho Rios is a theme park featuring a water sports center, shopping, a Reggae museum, art gallery, arcade and a cinema. The theme park extends to white sandy Ocho Rios Bay. Sandals Whitehouse is an all-inclusive getaway with many great activities. Red Lane Spa offers European treatments with a Caribbean flair. Although there are three villages with distinct Italian, Dutch or French architectural features, you don't have to worry about having a view at this unique resort since all accommodations at Sandals Whitehouse are ocean-facing and within yards of the ocean.
Best Caribbean Vacations - Turks and Caicos
If you are looking for a secluded destination, travel to Pine Cay, a private island resort in Turks and Caicos. Enjoy two miles of beaches, seven freshwater ponds and azure Caribbean waters. Meridian Club on Pine Cay offers its guests ultimate privacy and seclusion. There are only 12 rooms and a cottage at the resort, so you can count on spending your trip in peace. The Sand Dollar Cottage is especially well suited for couples since it provides additional privacy.
At the Grace Bay Club you can look forward to attentive service, beautiful surroundings and luxurious all-suite accommodations. Relax by the pool, explore the bay and indulge in relaxing treatments at the European-style spa. The resort often offers packages, as well as free nights. Try the "Caribbean Delight" treatment at the Anani Spa on your trip.
Parrot Cay, set on a 1,000-acre island, has its own three-mile stretch of white sandy beaches and a coral reef perfect for snorkeling. A tropical paradise, the island is home to 175 species of birds, including colorful flamingos and hummingbirds. The pool measures 5,500 square feet in size and features an infinity edge. Parrot Cay offers luxurious villas with their own swimming pools.
Best Caribbean Vacations - All-inclusive Antigua
Jumby Bay is a 300-acre private island getaway near Antigua. Featuring beautiful beaches and tropical vegetation, Jumby Bay provides the perfect setting for a secluded honeymoon. Since the resort is all-inclusive, all your needs will be taken care of. The resort has three tennis courts, a croquet lawn, a putting green, a 25-meter lap pool, fitness center and three miles of hiking trails. You will, however, probably be spending most of your time near the water. Try snorkeling, water-skiing, windsurfing, sailing and kayaking.
Caribbean Vacations: Barbados
Sandy Lane has everything you could ask for on a honeymoon: sandy beaches, a luxurious spa, romantic sunsets and delicious food. And there is plenty to do on the island - the resort has three golf courses, a beautiful pool complex and nine tennis courts. Little Arches is a privately owned ten room hotel in Barbados. The hotel is adjacent to Enterprise Beach and offers ocean views from almost anywhere on the property. The hotel does have only ten rooms which is a perfect size if you're the type of traveler who prefers the atmosphere of a smaller hotel to a large chain resort. Take one of the two Ocean Suites which have their own private whirlpool.
Intimate St. Barts
St. Barts offers many activities, ranging from sailing to scuba diving and snorkeling. The luxurious Isle de France hotel has a beautiful beach and only 33 rooms. The hillside bungalow with a private pool and scenic views is perfect for a romantic escape. Hotel amenities include two fresh water pools, a tropical garden, an outdoor tennis court, fitness center and a spa.
St. Barts is famous for intimate hideaways especially popular with couples. You can spend time in the sun and get pampered at five star spas. The the turquoise waters around the islands are home to countless tropical fish, colorful coral and marine turtles. There are many reefs reefs, caves and islets to explore. Go snorkeling and plan a scuba diving trip. St Barts measures just over 9 square miles in size but seems much bigger because of its diverse landscape, featuring volcanoes, valleys and sandy beaches. There are many romantic restaurants where you can sample delicious cuisine while enjoying great views. Events and festivals on St Barts include music, film and book festivals, regattas and other events. Shops sell handmade jewelery, skincare, bikinis, shirts and gifts.
There are many luxury villa rentals, hotels and resorts to choose from. Hotel Guanahani has beautiful rooms with their own terraces and gardens. Hotel Le Toiny has 15 spacious villa suites, spa, fitness center and a restaurant serving delicious French cuisine. You can reach St. Barts by air via Juliana Airport in nearby Dutch St Maarten. From St Maarten, taka a local 10-minute flight to St. Barts aboard Winair, Air Caraïbes or St Barth Commuter.
St. Lucia
The island of St. Lucia offers beautiful views of the famous Pitons. Stay at Jade Mountain end enjoy great views of the water the the mountains straight from your private pool. If you want to be right on the beach, check into The Landings.
British Virgin Islands
Activities in the British Virgin Islands include beach combing, fishing, sailing, visiting national parks, horseback riding, hiking, historic ruins, sunbathing, snorkeling, shopping, museums and swimming in the Caribbean Sea. Easter celebrations include colorful parades, great food and dancing. On Virgin Gorda, Easter weekend includes the calypso monarch competition parade, queen show and nightly village entertainment. Throughout the year, you can find jazz and other festivals on the islands. Summers are a great time to visit with kids when they are not in school. You can plan a longer getaway and have a family reunion, creating memories that will last you a lifetime.
There are many amazing hotels and resorts in the British Virgin Islands. Bitter End Yacht Club is fantastic for sailing enthusiasts because of the resort's complimentary fleet of water craft. Peter Island and Guana Island are private and secluded - you won't have to share the place with any other guests. Rosewood Little Dix Bay offers beautiful surroundings, luxury accommodations and romantic dining overlooking the sea. You can choose to relax on the sand, by the pool or at the spa. If you decide to play in the water, the hotel provides complimentary snorkeling gear, snorkeling lessons, as well as Sunfish sailboats & kayaks. Finish each day with a romantic dinner on the edge of the water. The Meridian Club on Pine Cay in Turks and Caicos has only 13 accommodations.
BVI are home to private island getaways like Peter Island Resort and Necker Island where you can enjoy the ultimate in privacy and seclusion. The 1,200-acre Peter Island is only accessible by boat and has five beautiful private beaches. There is awesome snorkeling, scuba diving and a number of other vacation activities. Ask for a suite with a private terrace, whirlpool tub and ocean views. Necker Island frequently receives media coverage because it is owned by Sir Richard Branson. Whether you decide to splurge on a villa or book a luxury room, all of the guest accommodations at Cap Julucacome with a private oceanview terrace. Certain suites and villas have a private pool, an additional perk. Included in the daily rate is an array of complimentary amenities couples can really take advantage of, such as continental breakfast daily on your private terrace, afternoon tea in the Main House, and afternoon sorbet. For those who plan to stay active, Cap Juluca offers complimentary watersports, golf driving range, tennis clinics and a fitness center. A visit to the relaxing spa is also a must.
The easiest available way to get there is via San Juan, Puerto Rico. Terrence B. Lettsome Airport (EIS) located on Beef Island is linked to Tortola by the Queen Elizabeth II Bridge. All flights must connect through another Caribbean airport such as San Juan, St. Thomas, Antigua, St. Kitts or St. Maarten/St. Martin. Some of the more remote resorts, like the Bitter End Yacht Club can only be reached by boat, so make sure that you know all the details of how to get to your resort. Usually the hotel will meet you at the airport. The islands are great to visit throughout the year. Book early during the holidays because hotels get very busy. Remember to pack hat for protection from the sun. Plenty of sunscreen, and a digital camera. If you are planning to scuba dive or fish, it's a good idea to reserve ahead of time, especially in the summer and during the holidays. Pick a hotel with an on-site dive shop, especially if you would like to get certified.
The Baths National Parks in Virgin Gorda offer visitors pristine beaches and magnificent scenery. Established in 1990, the heart of the park are the Baths, huge granite boulders 40 feet in diameter on the edge of the beach. Devil's Bay is also part of the park. You can reach the bay by climbing the ladders hanging from the huge boulders. Spring Bay is a beautiful scenic spot. The BVI are comprised of 60 smaller islands, known for their spectacular beaches, incredible scuba diving and snorkeling. hoose from great deals and packages in Tortola, the largest island in the BVI, explore the second largest, Virgin Gorda, or check into one of the private island resorts. Deals include room discounts and vacation package offers, including great activities and gourmet dining. Look for deeper discounts in the summer months and expect to pay a bit more in the winter.
Top