New Mexico Vacations & Things to Do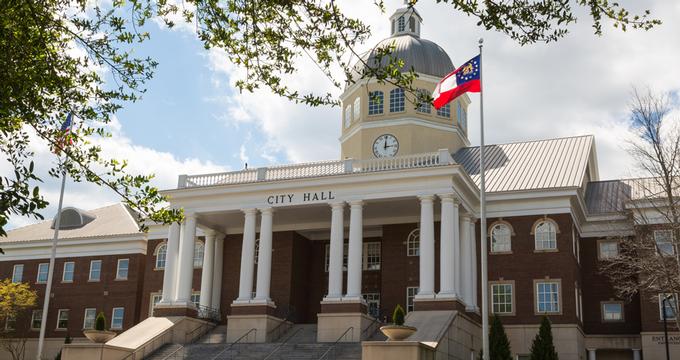 15 Best Things to Do in Roswell, New Mexico

Visit the International UFO Museum and Research Center, Bitter Lake National Wildlife Refuge and other unique attractions in Roswell, New Mexico.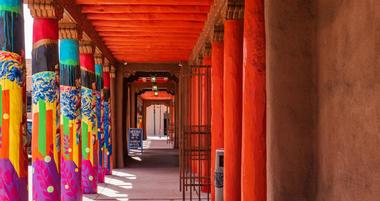 25 Best Things to Do in New Mexico
New Mexico is a land rich with adventures, beautiful sights, culture, and interesting history.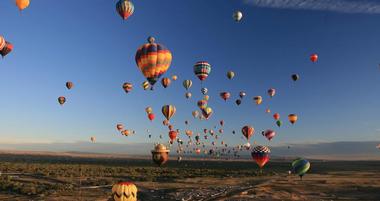 25 Best Things to Do in Albuquerque, NM
Albuquerque is vibrant city with a beautiful Old Town, excellent museums and exciting activities.
Where to Travel Now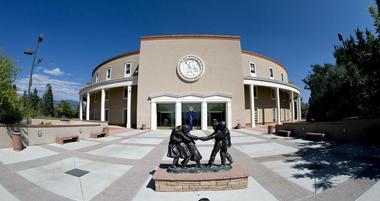 Best Time to Visit Santa Fe, Weather & Other Travel Tips
If you prefer not to share quaint streets and your favorite restaurants and attractions with crowds of people, then fall is the best time to visit Santa Fe.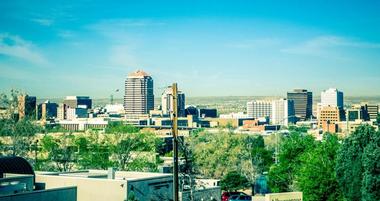 Fun Ideas in Albuquerque, NM: ABQ Trolley Co.
The ABQ Trolley Co. was first thought up in 2007 by Mike Silva and Jesse Herron, two tourism professionals located in Albuquerque, NM.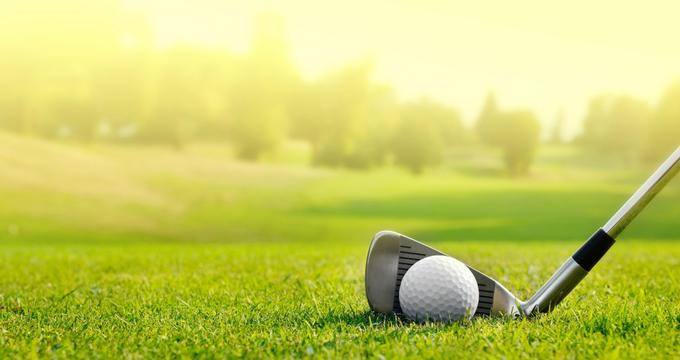 Best Fall Day Trip Ideas: Marty Sanchez Links De Santa Fe, New Mexico
Marty Sanchez Links De Santa Fee is a popular municipal golfing course in Santa Fe.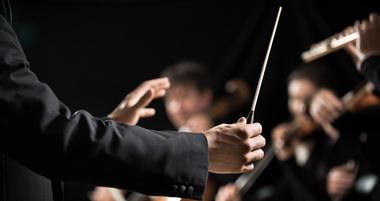 Roswell Symphony Orchestra in Roswell, NM
The Roswell Symphony Orchestra offers annual concerts and music education aimed at children and young adults.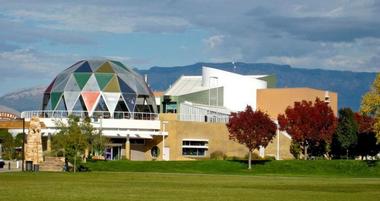 Explora in Albuquerque, New Mexico
Boasting over 250 hands-on displays, exhibits, and presentations covering science, technology, and art, Explora employs a hands-on, inquiry-based approach to science, math, and art.
More Feature Stories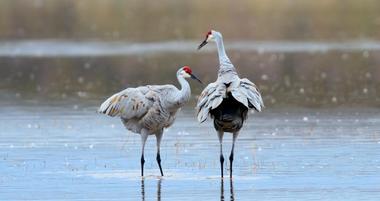 Rio Grande Nature Center State Park in Albuquerque, NM
Rio Grande Nature Center State Park in Albuquerque, New Mexico offers 270 acres of protected ecosystem comprised of woodlands, meadows, and farmland.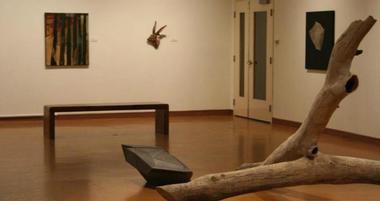 University of New Mexico Art Museum in Albuquerque, New Mexico
The University of New Mexico Art Museum is a teaching museum dedicated to the preservation, collection and exhibition of art.
Weekend Getaways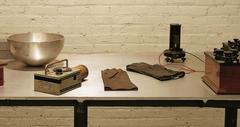 National Museum of Nuclear Science and History in Albuquerque, New Mexico
The National Museum of Nuclear Science and History is the only museum congressionally chartered in the history of the Atomic Age.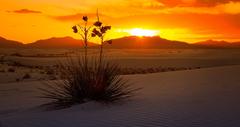 White Sands National Monument in New Mexico
Emerging from the heart of the Tularosa Basin in the northern Chihuahuan Desert in New Mexico, White Sands National Monument is one of the world's great natural wonders.
Things to Do near me: Naples Florida, Pigeon Forge, Cape Cod, South Padre Island, Sanibel Island, Tampa Florida, Sedona AZ, Laguna Beach, Tybee Island, Christmas Vacation, Williamsburg VA, Anniversary Ideas, Columbus Ohio, San Francisco, San Diego, Southwest vacations, Chicago, Callaway Gardens, St. Petersburg FL, NYC, LA, Smoky Mountains, Top 10 in Newport Beach, Tucson AZ, Rehoboth Beach, Nassau Bahamas, Underwater Hotels, Atlanta, Memphis TN, Seattle, Sarasota Florida
More Vacation Ideas: Miami, Monterey, Frankenmuth, New Orleans, Mobile, Safari West, Toronto, Newport, Denver, Destin, Fire Island, Charleston WV, Fire Island, Mackinac Island, Santa Barbara, Key West, Discovery Cove, Salamander, Saguaro, Caribbean, Houston, Lake Placid, California Science Center, Austin, New Braunfels, Boulder, Boone, Phoenix, HI, Frankfurt, Paso Robles, Eureka, Charleston, Hershey, Franklin, Seaside, Chelsea, Philadelphia, Dubuque, Cincinnati, Indianapolis, Hilton Head Island, Most Beautiful Places
Top New Mexico Destinations
Santa Fe

The oldest state capital in the United States, Santa Fe, was founded as a Spanish colony in 1610. The city is situated in the beautiful Sangre de Cristo foothills. It is known for it's traditional Plaza in the heart of the city as well as Pueblo-style architecture. The historic district features winding streets that pass by significant historic homes and buildings. Many interesting museums are based in Santa Fe such as the Georgia O'Keeffe Museum, the Palace of the Governors, Museum of International Folk Art and Museum of Indian Arts and Culture. There is an airy botanical garden in Santa Fe as well as several parks in and around the city for plenty of options for recreation.
Albuquerque

Albuquerque is New Mexico's largest city. The city has both a historic Old Town and modern downtown core and is situated in the high desert. The historical city was founded as a Spanish Colony in the early 1700s and many historic adobe buildings provide evidence of this history. Some of these sites include the San Felipe de Neri Church and a range of museums. The city also has a significant Native American tribal heritage. This heritage can be explored at Petroglyph National Monument or the Indian Pueblo Cultural Center among other sights. Those who enjoy nature will appreciate the Albuquerque BioPark, Rio Grande Zoo and the Rio Grande Nature Center State Park.
Taos

Taos is a town in northern New Mexico. It is situated in the high desert and is surrounded by the Sangre de Cristo Mountains. The town is famous for its traditional adobe buildings. One of the most famous is Taos Pueblo, a multi-story complex that housed Native Americans for several centuries. The city has long been a haven for artists and features many galleries and museums that showcase artwork from the region and around the world. Some of them include the Taos Art Museum and the Harwood Museum of Art. Kit Carson home and Museum and Kit Carson park are both attractions named for one of Taos' most famous former residents.
Roswell

Roswell is a manufacturing, petroleum producing and agricultural hub in southeastern New Mexico. Roswell is perhaps most well known for being the the 1947 location of what is known as the Roswell UFO Incident, a purported UFO crash approximately 75 miles away. The city is now home to the International UFO Museum and Research Center which features exhibits about the famous incident as well as art related to extraterrestrials. The crash was recovered and investigated by the Roswell Army Air Field. The city is located near several natural treasures including the Pecos River, Bottomless Lakes State Park and Bitter Lake National Wildlife Refuge which offer a range of outdoor activities.
Las Cruces

Las Cruces, or "The City of the Crosses" is a city in southern New Mexico and is the second largest city in the state. The city is an agricultural and economic center and is home to New Mexico State University as well as two significant government agencies:White Sands Missile Range and White Sands Test Facility. The Organ Mountains are nearby as are the Robledo and the Dona Ana Mountains. There are many parks, state parks and ranches in the city and nearby which offer outdoor adventure for visitors of all ages. The city has several interesting museums as well, such as the New Mexico Farm and Ranch Heritage Museum.
Attractions near my location: Carlsbad CA, Newport Beach, SC, Florida Parks, Frankfort, Laguna Beach, Chelsea, Naples, Harlem, Chattanooga, Sarasota, Romantic San Antonio, Italian San Antonio, Newport Beach Restaurants, Las Vegas Restaurants, Portland Burgers, Italian Portland, Portland Sushi, Fort Lauderdale, Indian Orlando, Italian Orlando, Miami, Seafood Miami, Italian Miami, Birmingham, Philadelphia, Indian Philadelphia, Richmond Restaurants, Atlanta Lunch Spots, Atlanta Burgers, Hearst Castle, Kalahari, FL, Schlitterbahn, Georgia Aquarium, Hammock Beach Resort, Japanese Tea Garden, Stanley Hotel, Busch Gardens Tampa, Santa Ana Zoo, Beaches in Florida, Poconos, Manchineel Tree, Kansas City, Paris, Boston, Leavenworth, Mystic, Fredericksburg, Houston, Denver, St Augustine, Bar Harbor, Astoria, Bloomington, Duluth, D.C., Palm Springs Tram, Saratoga Springs, Taos, Oceanside, Myrtle Beach, Dauphin Island, St Louis, Carmel, OKC, Minneapolis, Salt Lake City, Solvang, Kennebunkport, Brattleboro, Detroit, Camden, Bellevue
Ideas: Best Towns and Historic Cities for Travel, Popular day trip ideas, Farmers Markets, Living & Vacation Deals, Contemporary art, Spa Treatment, Watch live, Trip ideas, Beach vacations, Weekend getaways, Travel tips, Tiny Homes, Hiking trails, Beach vacations, Golf courses, Arts center, Travel guide, Amusement parks, Places to live, Vacations for Couples, Packages, Offers, Tours, Date Night Ideas, Pictures of Romantic Hotels, Summer Vacation & Free Things to Do Around Me, Fun places to visit, events, facts, tours, beaches near me, all inclusive & photos of what to do last minute near my location: Great Attractions & Free Activities, Unique Family Vacations, Pet-friendly, Interesting Excursions, Road trips & Cool places to visit


Best Restaurants near me: Seafood Atlanta, Italian Atlanta, Denver Burgers, Italian San Diego, San Diego Burgers, Portland, D.C., Chattanooga Restaurants, Seafood Baltimore, Restaurants in St Louis, Chicago Burgers, Italian Chicago, Kansas City BBQ, Annapolis, Miami Restaurants, Vegan NYC, Charlotte, Birmingham Restaurants, Sedona Restaurants, Indian Houston, Las Vegas Vegan, Chicago Romantic, Boston Burgers, Boston Italian, Italian NYC, Vegan NYC, Indian NYC, Seafood NYC, Indian Las Vegas, Italian Orlando
Ideas: Boutique Hotels, Inn & Bed and Breakfasts, Best Towns and Historic Cities for Travel, Popular day trip ideas, Farmers Markets, Living & Vacation Deals, More Famous Landmarks, Restaurants, Bars, Cafes, Fall Honeymoon, Downtown Wedding Venues, Family Weekend Trips, Excursions, Cool Vacation Spots & Summer Destination Facts
More vacation ideas: Jim Thorpe, Holland, Pittsburgh, Romantic Getaways, Cape May, Texas Lakes, Caribbean Honeymoon, NC, CO, Indoor Water Parks, Oxnard, Zurich, Black Sand Beaches, The Wave Arizona, Spokane, Encinitas, Cabrillo National Monument, Corpus Christi, Balboa Island, Hampton, Woodstock, Calgary, Sacramento, Florida, Orlando, Provincetown, Point Lobos, Lyon, Moab, Hudson Valley, Breckenridge, Colorado Springs, San Diego Beaches, Find a Pink Sand Beach, Laguna Beach, Helena, Jacksonville, Puerto Rico, Raleigh, California, Asheville, Hudson, San Jose, Memphis, Stowe, Catskills, Gatlinburg, Milwaukee, Palm Springs, Louisville, Virginia Beach, Wilmington, Healdsburg, Fort Worth, Ft Lauderdale, Knoxville, Chattanooga, Honolulu
White Sands National Monument

White Sands National Monument preserves a unique dune field in the northern Chihuahuan Desert. The area is known for its striking white gypsum sand dunes which are the largest of their kind in the world. There are trails which pass through the dunes including the Dune Life Nature Trail and a raised Boardwalk. Along the nature trail there are several interpretive exhibits which shed light on the animals and features of the dunes. There is a Visitor Center from which you can drive a looped road that will take you to the dunefield. From time to time the road that leads to the site will be closed due to missile testing.
Carlsbad

Carlsbad is a city situated on the beautiful Pecos River in the Chihuahuan Desrt. The city is known as "The Pearl on the Pecos" for its peaceful, tree-lined streets, large number of public parks and the Lake Carlsbad shoreline. Both Guadalupe Mountains National Park and Carlsbad Caverns National Park are located a short drive away from the city. The Caverns feature stunningly beautiful caves and a Bat Flight Amphitheater where you can see thousands of bats fly out of the caves at sunset. Guadalupe Mountains National Park is just across the Texas border and offers an extensive network of trails for hiking as well as camping and wildlife viewing. Anyone who visits Carlsbad will find that this small town has a lot to offer tourists.
Las Vegas

Las Vegas is a city in San Miguel County that straddles the Gallinas River. The city was established in 1835 and retains many historically significant structures including many railroad-era homes. Some of the highlights include the Dr. H.J. Mueller House which is now a Bed and Breakfast, the Plaza Hotel, the Old City Hall and Carnegie Library. The Las Vegas Museum further tells the story of the city's history including its significance as a hub for Old West outlaws such as Wyatt Earp, Doc Holliday and Jesse James. The Las Vegas National Wildlife Refuge offers a scenic outdoor retreat with hiking, birdwatching and beautiful scenery.
Los Alamos

Los Alamos is situated on the Pajarito Plateau between the Valles Caldera and White Rock Canyon. Los Alamos is most famous for being the birthplace of the first atomic bomb. The bomb was created by the Los Alamos National Laboratory and was the result of a project known as the Manhattan Project during World War II. Much of the surrounding area is part of the Santa Fe National Forest which offers the opportunity to see interesting wildlife such as Black Bears, elk, foxes and bobcat as well as many species of birds. The mountains, plateaus and mesas of the surrounding area make Los Alamos one of the most picturesque destinations in the state.
Alamogordo

Alamogordo is a city in the Tularosa Basin of the Chihuahuan Desrt. The city is bordered on one side by White Sands National Monument, and on the other by the Sacramento Mountains. There are a number of outside activities only a short drive from town including camping, hiking, paragliding and golfing. The city is quite diverse and has significant populations of Spanish, German and English speakers. Other attractions include the New Mexico Museum of Space History, The Toy Train Depot and the Alamogordo Museum of History. Visitors will enjoy the amenities and attractions of this small city as well as close proximity to outdoor activities and beautiful scenery.
Farmington

Farmington is a small city in Northwestern New Mexico. The city is located at the confluence of three rivers, the San Juan River, the La Plata River and the Animas. The city is known throughout the region for baseball tournaments. The city's Ricketts Park hosts the Connie Mack World Series and the local high school has won multiple state championships. The town has a few museums such as the Farmington Museum which has exhibits related to the city's history and the oil industry among other exhibits. There are several parks in and around the city including Berg Park and Animas Park, both of which offer a variety of outdoor activities. The Riverside Nature Center is a favorite among families and features an informative education center and enjoyable nature walk.
Los Alamos National Lab

Los Alamos National Laboratory is a U.S. Department of Energy lab that was initially built in World War II to design nuclear weapons as a part of the famous Manhattan Project. The city was chosen as a top-secret location for the creation of bombs. Many Nobel Prize winners and other renown scientists have worked in the lab over the years. Today much of the labs work is related to civilian fields and research related to renewable energy, space exploration, national security, medicine and the like. While much of the property is closed to the public, interested visitors can visit the Bradbury Science Museum which has a range of exhibits related to science, nuclear defense, space travel, energy and more.
Great Restaurants in: Italian Las Vegas, Museum Restaurants, Austin, Austin Burgers, Minneapolis Restaurants, Seafood in Myrtle Beach, Long Island Restaurants, Nantucket Restaurants, Charleston Seafood, Omaha Restaurants, Santa Fe Restaurants, New Orleans Seafood, Chattanooga Restaurants, Brooklyn Restaurants, DC Restaurants, Romantic Memphis, Toronto Restaurants, LA Restaurants, Italian LA, D.C. Seafood, D.C. Burgers, Italian D.C., Houston Burgers, Las Vegas Burgers, San Antonio Burgers, Las Vegas Burgers
Ideas: Wedding Ideas, Summer Honeymoon, Fall Anniversary Ideas, Getting Married & Romantic Places, Places to Eat, Excursions, Bucket list, Fun & Cheap Weekend Getaways, What's near me, Weekend Vacations with Kids, Trip finder, Getaways near me & Scenic places near me, Threeday weekend, Solo travel, National parks, Travel inspiration, Beautiful places near me, Travel guide, malls near me, nightlife, water park, shopping center, nightclubs, breakfast, trip finder, Labor Day, Air travel, Guide App channel, Live music, Art institutes
Valles Caldera National Preserve

Valles Caldera National Preserve is a nature preserve located near Los Alamos. The preserve protects an area of geological significance. The Valles Caldera is a circular depression that is 13 miles wide. It is thought to have been caused by a volcanic eruption more than a million years ago. Today the preserve is known for its huge meadows, large variety of wildlife and beautiful streams. There are several hiking trails that meander throughout the preserve. Horseback riding and mountain biking are also popular. During your visit you may encounter such wildlife as elk, prairie dogs, coyotes, black bears, badgers and a variety of birds including the golden eagle. Fishing, hunting and overnight camping are both permitted.


Carlsbad Caverns National Park

Carlsbad Caverns National Park is situated in southern New Mexico's Chihuahuan Desert. The main highlight of the park is more than 119 natural caves. The 1.25 mile Natural Entrance Trail leads down 750 feet into the park's namesake, Carlsbad Cavern. The trail leads through the Big Room chamber of the cave. Rangers lead adventure hikes through the wilderness and into several interesting sections of the cave on reservable tours. If you would rather see nature from your car, you can drive the Walnut Canyon Desert Loop to take in some scenic views of the desert. The park hosts a seasonal Bat Flight program where visitors can have the unique opportunity to see hundreds of thousands of bats leaving the cave at dusk to forage for food.


Kasha-Katuwe Tent Rocks National Monument

Kasha Katuwe Tent Rocks is a geologically interesting area on the Pajarito Plateau in the northern part of the state. The area features cones of soft rock that are aptly named "tent rocks." The interesting features were caused by ash and lava from a volcanic eruption several million years ago. The name of the site means "white cliffs" in the native Pueblo language. The monument is a day-use only site with no overnight camping and is only open to foot traffic. There is a 1.2 mile nature trail that leads through a canyon and terminates at a scenic lookout where you can look down at the tent rocks. Alternatively, you can take a 1.3 mile loop trail past the base of the rocks.
El Morro National Monument

El Morro National Monument is situated on an ancient trail in the western part of the state. The park's most significant feature is a large sandstone promontory with ruins of an 875 room pueblo that was once home to up to 1500 people. The rock bears the inscriptions of many travelers including names, dates and their stories which has given it the nickname Inscription Rock. The park has a system of trails which provide access to the top of the rock, the water pool below and the pueblo ruins. The park has a visitor center with a 15-minute introductory film and bookstore.

Pecos National Historical Park

Pecos National Historical Park preserves thousands of acres of land in San Miguel and Santa Fe counties. The landscape of the park has a large number of historical elements and features including prehistoric archeological ruins, a Civil War battlefield and historical ranches from the 19th century. The largest and main feature in the park is called Pecos Pueblo which is an abandoned Native American community that is thought to have been built around AD 1100. There is a 17th century Spanish mission located nearby. From the park's visitor center, you can take a self-guided trail walk that winds 1.25 miles to the Pecos Peublo ruins and the mission.

Chaco Culture National Historical Park

Chaco Culture National Historical Park boasts the most dense concentration of pueblos in the region. The park is situated in the northwestern part of the state in an isolated canyon cut by the Chaco Wash. The park is one of the most important pre-Columbian civilizations in the country. Visitors can explore the park by taking a guided tour or venturing out on the hiking and biking trails on their own. At night they offer evening campfire talks and night sky programming. The park's visitor center has an information desk staffed with park rangers as well as an auditorium which shows a video, and a bookstore.

Gila Cliff Dwellings National Monument

Gila Cliff Dwellings National Monument preserves and interprets several Mongollon cliff dwellings which are located in the Gila Wilderness in the southwestern part of the state. The monument has two main ruin sites and several smaller sites scattered throughout the rugged environment of the Gila Wilderness. Visitors can visit the dwellings and area surrounding the visitor center on day hikes. For those who wish to venture a bit further afield backpacking and horseback riding trips in the wilderness are a good option. During the warmer months, there are also guided tours of the monument. There are several hot springs in the area which are a popular way to relax and unwind.


Great Restaurants in: Wilmington Restaurants, Tampa, Italian Tucson, Houston Seafood , Italian Houston, BBQ in Houston, Italian OKC, Burgers in Nashville, Toronto Lunch, Sydney Restaurants, Charleston Restaurants, Chattanooga Restaurants, Nashville Burgers, Romantic Restaurants, Italian Restaurants, Aspen Restaurants, Romantic Seattle, Seattle Seafood, Seattle Burgers, Italian Seattle, Charleston Seafood, Italian Indianapolis, Dallas Burgers, Vegan Dallas, Italian Dallas, Italian Columbus, LA Burgers, Vegan LA, Romantic San Francisco, Italian San Francisco, Naples, Ft Lauderdale, Washington D.C. Vegetarian, Boston, Chicago, Denver Vegetarian, Houston Vegetarian, San Diego, San Francisco Capulin Volcano National Monument

Capulin Volcano National Monument is located in northeastern New Mexico. The site preserves an extinct cinder cone volcano. There is a paved road that leads up the face of the volcano, and visitors can drive up to the rim. Alternatively, you can visit the base of the volcano and see Capulin's lava flow. There are hiking trails around the volcano's rim and also some trails that go down into the volcano's mouth. All in all, there are about five miles of hiking trails. The park has a visitors center with exhibits about volcanoes, the area's geology, and natural history. Park rangers also offer a variety of educational programs throughout the year.


Bandelier National Monument

Bandelier National Monument consists of more than 33,677 acres of beautiful and rugged canyons and mesa. The park preserves and interprets the homes and artifacts of Ancestral Puebloans. The homes were carved into blocks of volcanic rock and ruins of the dwellings provide evidence of the way these people lived here from about 1150 - 1550 CE. Most visitors to Bandelier first follow the 1.2 mile loop trail that leads from the visitor center through a selection of excavated sites that are located on the floor of Frijoles Canyon. Some of this trail is even handicapped accessible. There are several other trails including a 3-mile waterfall trail and many miles of trails in the Bandalier Backcountry.

Aztec Ruins National Monument

Aztec Ruins National Monument protects a collection of Ancestral Puebloan ruins in the Northwestern quadrant of the state, near the town of Aztec. The park's visitor center is located in the former home of archeologist Earl Morris. The center has a small museum with 900-year old artifacts from the site, a 15 minute video and a small gift shop. The most popular attraction is the Aztec West self-guided trail. The trail will take you to the Pueblo "Great House" which is the site's most significant structure. Visitors will get a chance to see skillful craftsmanship, masonry, wood roofing and original mortar along the way. There is also a garden with traditional crops and a 1.5 mile trail leading from the park to historic downtown Aztec.

Old Mesilla Village

Old Mesilla Village is a small town in New Mexico. The town is well known as a historical community and has played a role in many important events throughout the years including the Civil War, the trial of Billy the Kid and the Gadsden Purchase. The town has many interesting historical homes and traditional adobe structures. The historic plaza has several beautifully maintained historical buildings, such as the old court house as well as many shops and restaurants. Many visitors come each year to walk the historic streets, shop the interesting shops, dine in the cafes and simply relax and enjoy this colorful historic town.
Petroglyph National Monument

Petroglyph National Monument consists of a 17-mile stretch of Albequerque's West Mesa. The site has a prominent place in the city's western horizon and the western end of the monument is marked with several dormant volcanoes. There are many archeological sites located within the monument grounds including a large number of carved images which were created by Ancestral Pueblo and early Spanish residents. The site has one of the largest collections of these images in North America. The hiking trails are fairly easy and offer beautiful views of the surrounding areas as well as a chance to see the petroglyphs. The site has a visitor center with exhibits and a short introductory video.
Top