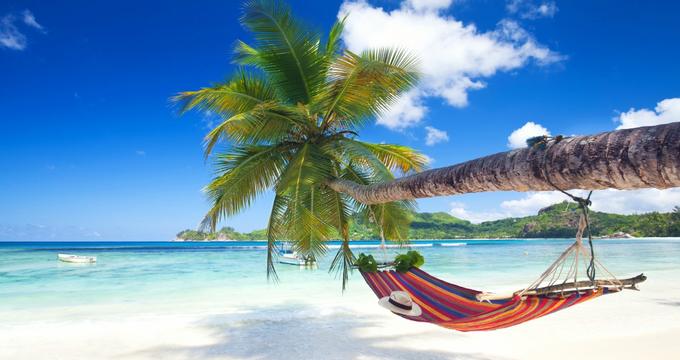 25 Best Things to Do in the Seychelles

Composed of 115 islands scattered in the Indian Ocean just off the coast of East Africa, the Seychelles are a true tropical paradise.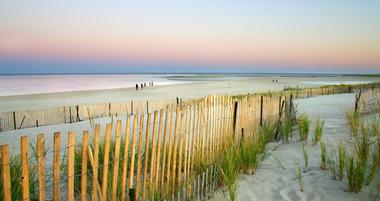 25 Best Things to Do in Cape Cod, Massachusetts
Explore picturesque lighthouses, walk down long sandy beaches and visit Cape Cod's historic attractions on your weekend trip.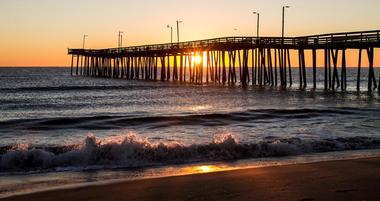 25 Best Things to Do in Virginia Beach
Virginia Beach is famous for its sandy beaches, romantic sunsets and a choice of activities.
Beach Vacation Ideas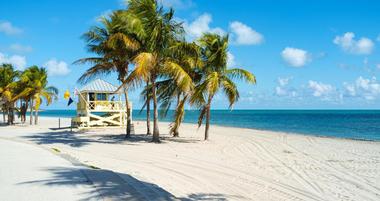 25 Best Beaches in Florida
Best Florida beaches include Key Biscayne, Sarasota, Miami Beach, Naples and Clearwater Beach.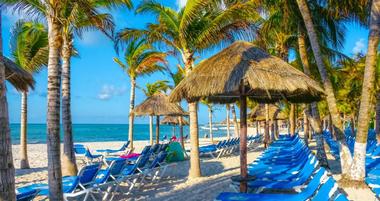 25 Best Things to Do in Playa del Carmen
Playa del Carmen is a popular tourist destination on the very tip of the Yucatan Peninsula in the Quintana Roo state of Mexico.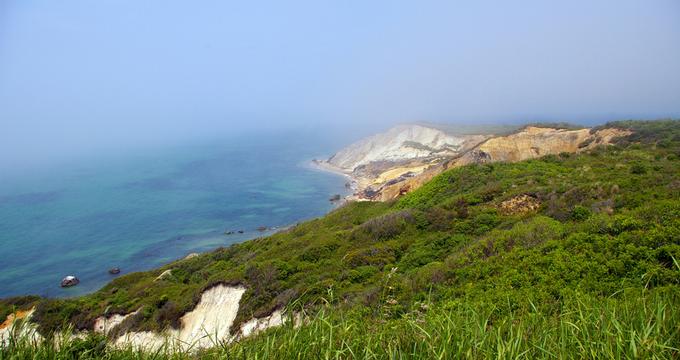 25 Best Things to Do on Martha's Vineyard, Massachusetts
Plan a relaxing weekend getaway to the beautiful island of Martha's Vineyard, Massachusetts.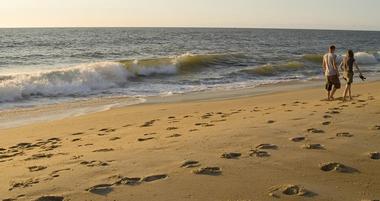 18 Best Things to Do in Ocean City, Maryland
Ocean City is a popular beach town on the East Coast and a great place to visit year-round.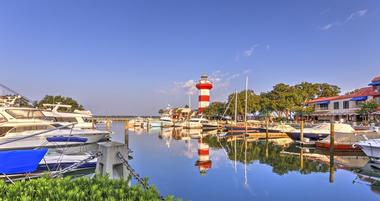 21 Best Things to Do on Hilton Head Island, South Carolina
The 12 miles by 5 miles Hilton Head Island is a popular vacation spot offering beautiful beaches and an array of activities.
More Feature Stories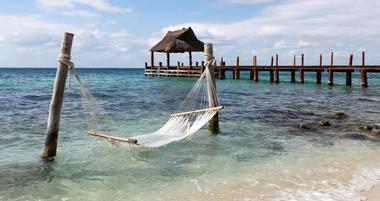 25 Best Things to Do in Cozumel
One of the largest Mexican islands, Cozumel has long been a beloved tourist destination because of its beautiful undeveloped beaches and the excellent diving and snorkeling that can be done in the surrounding Caribbean waters.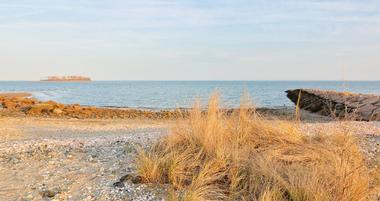 16 Best Beaches in Connecticut
From the unmodified natural sand dunes at Waterford State Park to the white sand beaches at Harvey's Beach, there's something for everyone.
50 Best California Weekend Getaways
NJ Places to Visit
10 Best Beaches Near Orlando
Best Florida Beaches
25 Best Things to Do in Oregon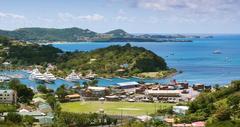 25 Best Things to Do in Grenada
Grenada is part of a tri-island state that is called the Island of Spice. It is in the Southern Caribbean and offers visitors a big to-do list.
25 Best Things to Do in the Maldives
Maldives, the sunny side of life. That's the welcoming motto of Maldivians to visitors of this remote archipelago in the Indian Ocean.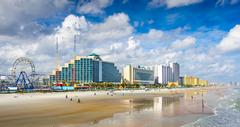 15 Best Things to Do in Daytona Beach, Florida
Relax on a beautiful sandy beach and visit great attractions on your weekend trip to Daytona Beach, Florida.
25 Best Beaches in Europe
With thousands of miles of pristine coastline, Europe is an extremely popular destination for beach-lovers.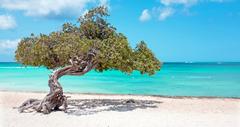 25 Best Things to Do in Aruba
Aruba is a tiny Dutch Caribbean island off the coast of Venezuela with beautiful blonde beaches, gentle surf, and warm, sunny weather.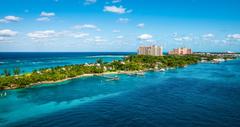 20 Best Things to Do in Nassau, Bahamas
Plan a long weekend getaway to Nassau, Bahamas, to relax on beautiful sandy beaches and visit great attractions.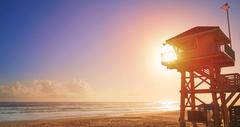 10 Best Beaches Near Orlando, Florida
Explore ancient dunes protected by boardwalks and enjoy a diverse selection of activities on these beautiful beaches near Orlando, Florida.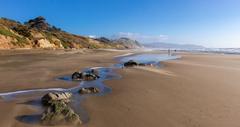 25 Best Northern California Beaches
SoCal is famous for its sunny beaches, but what travelers may have overlooked in their quest for the perfect beach getaway are the gorgeous beaches of Northern California.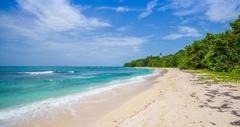 23 Best Things to Do in Panama
The Republic of Panama is rich in culture, history, tradition, art, and lush nature filled with flora and fauna.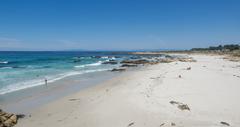 20 Best Things to Do in Carmel, California
Relax on beautiful beaches, visit unique museums and watch a theater performance on your weekend trip to Carmel.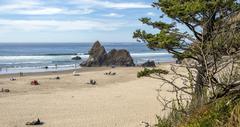 17 Best Things to Do in Seaside, Oregon
Seaside has many of the attractions one might expect from a beach town, including oceanside sand beaches, an aquarium, and a long coastal boardwalk; but the fun does not stop here.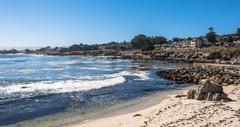 25 Best Things to Do in Monterey, CA
Explore scenic coastal trails, visit local attractions, and dine at great restaurants in Monterey, California.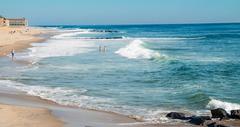 20 Best New Jersey Beaches
The eastern coast of New Jersey is known for its mixture of upscale destinations and mellow seaside getaways.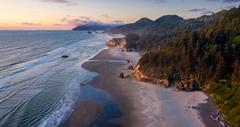 25 Best Oregon Beaches
From rolling sand dunes to towering sea stacks, Oregon's coastline continually captures the imagination of locals and visitors alike.
Things to Do near me: From NYC, LA, Ohio, TX, PA, Florida, ME, SC, SF, From San Diego, Romantic Weekend Getaways, Anniversary, KY, AL, VA, OR, IN, From Atlanta, from Chicago, Top 10 Luxury, From Denver, SoCal, From Houston, VT, NYC, Family
Beach Vacation Planning Tips
When planning your dream beach vacation, be sure you know what you want and what you are getting. This may seem obvious, but during our travels we've talked to enough disappointed vacationers to say that this is the most important point when choosing the best beach vacation for you. While a resort on the beach in Thailand may sound fun and exotic compared to Southern California, be sure to consider everything that the trip entails: the cost, long airplane flight, recommended vaccinations, etc.
Often travelers don't understand exactly what kind of a vacation they are booking and what best beach vacations mean to them. For example, during our stay at a secluded resort on Maui, many people complained that there was nothing to do. The hotel manager helped them arrange a vacation on the much busier West Side, but most resorts won't be this accommodating, so be sure to research your destination before you book your stay. The actual resort may offer pools, beaches, golf, tennis and other activities, but if it is pretty isolated like in the case of East Maui, where the drive to the nearest nightclub or shopping takes several hours, that may not be for everyone.
Beach Destinations - Practical Travel Tips
From travel time, to the cost, time of year and your top interests, here are our tips for planning the ultimate beach vacation destination.
Best Beach Vacations - Total Travel Time and Distance: How far do you want to go? Reaching an amazing beach resort destination in the South Pacific will take several airline flights, a time change (which means jetlag for a few days) and it will be expensive. But once you get there, you can expect an experience of a lifetime. If you are looking for dream beach vacations, that's the way to go.
Total Cost: The cost of your trip will depend on the room rate, airfare, train tickets, or gas, if you are driving. Some top beach vacation destinations will be more expensive and others will be cheaper also based on the availability of food. If the only place to get dinner is the resort restaurant, you can expect to spend more than if you can go to a local café. Be sure to factor in the cost of activities and spa treatments because they can add to 100s of dollars per day. Look for all inclusive packages in major resort destinations like the Caribbean, Thailand, Bali, Maldives and other beach trip ideas.
Best Beach Vacations - Time of Year: When can you get away for your well-deserved beach holiday? If you are taking off work in the summer, best beach vacation ideas are just a short drive or flight away. In the winter, you will have to travel to the tropics or to the Southern Hemisphere (Australia, New Zealand) to enjoy warm weather and sunny days. While you can still find great last minute deals, cheap airline tickets and room specials, you should be prepared to pay more. This is probably why most people on a budget plan their beach vacation in the summer.
What will the weather be like? The weather Is unpredictable anywhere you go. Even destinations like Bora Bora which are known for their sunny weather can be hit by a tropical storm just as you get there. Nothing is more disappointing than saving up for your vacation, taking a long flight, just to get there and have it rain for a week. But it happens. To lower the probability of that happening, look up the local climate and avoid booking your getaway during the rainy season.
Beach Vacation Packages: If you are looking for the best package, there are many ways to get started. Browse our beach and island packages pages which offer specials and deals from some of the top beach hotels and resorts in the world. We hand-pick them and hotels can't pay to be included – the packages have to be good to show up on our site.
All Inclusive Beach Vacations: If you don't want to worry about the cost of activities, food, extra resort surcharges and other fees, the best way to go is all-inclusive. Certain resort chains like Couples resorts are popular with couples on their honeymoon, anniversary or romantic trip who want to know the final cost of their vacation before they leave home. You can find all inclusive packages that include all or some meals, an array of fun activities and adventures, and all resort fees in the cost of the stay. You don't have to book an all inclusive vacation through a travel agent. In some cases, the resort offers all inclusive pricing with airfare.
Secluded Beach Vacations for Couples: The best secluded beaches are found on islands, some remote and some just a short boat ride away, such as the private islands in Florida. Honeymooners love quiet spots where they can have picnics, swim, surf, snorkel and scuba dive while enjoy plenty of privacy. Travel to the tropics is most popular in November, December, January, February, March and April. In September and October, you can usually find great deals to secluded beaches in Maui, Hawaii, Oahu, Kauai and the Big Island.



Beach Vacation Packing List: Beach attire will vary by destination, but generally beach resorts require clothes that are much more casual than city destinations. Pack a few comfortable outfits for daytime activities such as hiking, and dresses for a romantic dinner under the stars. If you are worried that your attire is too casual, call the resort concierge to inquire about the dress code in the hotel restaurant. Tropical resorts tend to be very casual – in Hawaii it's completely acceptable to go to dinner at a fancy restaurant in flip-flops because it's expected that vacationers will want to let their hair down and not worry too much about bringing along their entire wardrobe. Other essentials to not forget include great sunglasses, sunscreen and your mask for snorkeling. One year old and two year old kids will add more items to your list, because you don't want to worry about hunting down essentials once you check into your hotel.
Beach Villas: If money is no object and you want to spend your vacation in the best beach villa money can buy, there are many incredible choices in the U.S., Europe, Asia, the Seychelles, South Africa and more.
Best Beach Vacations - Beach Resort Activities: The great thing about vacationing on the beach is an almost endless choice of activities: surfing, swimming, sea kayaking, beach combing, snorkeling, scuba diving, fishing, boat rides, whale watching, dolphin swim, paddleboarding, romantic sunset dinners on the water, sunset cruises, morning yoga on the sand, horseback riding, scenic hikes and more. Pick a few of these activities that are the most important to you and find a hotel that will give you easy access to most of them. The most important thing on vacation is simplicity, not having to drive for miles to get to your next adventure because that's the time that you could have been relaxing on the beach with a cool drink.
You will find beach deals in the US, including popular destinations like Florida, California, Virginia, Miami Beach, Kaanapali beach in Maui, Georgia and Huntington Beach. Other great beach vacation ideas include Key West, South Carolina, Michigan, San Diego, Oregon, Texas, East Coast spots and West Coast getaways. International destinations include Caribbean packages, Thailand, Mexico, Bali, Bermuda, Bahamas, Dominican Republic, cheap deals in Puerto Rico and more. Look for seasonal specials in the early fall and late spring.
Best Beach Vacations - Tips for Families
If you have kids, the cost can add up because you will have to purchase additional airline tickets (although babies and toddlers under 2 can fly free on most airlines, but you will have to share your seat during the flight). Click here to read of tips for traveling with little kids on a plane.
Families should look for family-friendly resorts which offer facilities such as kids' clubs, protected beaches with calm water, pools, kid-friendly restaurants and connecting rooms. During the summer holiday season (May, June, July and August), many resorts offer extra activities for family travelers which are typically not available during other times of the year. If you plan your family getaway on the fringe of the busy and off-season, you can find great packages and deals.
A beach getaway with a 1 year old or an 18 month old baby will mean that you need quick access to your hotel room for naps and feedings, so the beach should not be far away for the whole family to have fun. Teens will want to be more independent, so look for programs that will let them meet other kids and have a good time.
Cheap Beach Vacations
To find the best cheap beach vacation, think local, someplace where you can drive to, like a nearby ocean beach or a lake, perfect for a weekend getaway. The cost of transportation is often the highest percentage of the trip expense, especially with a family. If you pick a spot where you can drive, the holiday will be much cheaper. The second place to save money is accommodations.
Campgrounds let you plan a cheap stay, without breaking the bank and often give you the flexibility to bring your family dog or pet. Once you pay for your camping spot, you can cook your own food and have a family BBQ. Cabins are another great way to go. Take a look at these affordable wilderness cabins on the East Coast where you will have access to lake beaches, complete with kayaking, boating and swimming.
Another way to save is to look for cheap beach rentals – there are many services that will let you see a review before you book. Keep in mind, however, that places often write fake reviews to make themselves look better. If you want to do the whole trip for under $500, $1,000 or $1,500, it will take some careful research.
Beach Destinations
No matter what the season, taking a beach vacation is a relaxing and fun thing to do. There are many amazing destinations all over the world to choose from.
Vacationers have a choice of thousands of amazing beach destinations, from charming oceanside towns for a quick weekend trip, to luxury tropical resorts half a world a way.
Top