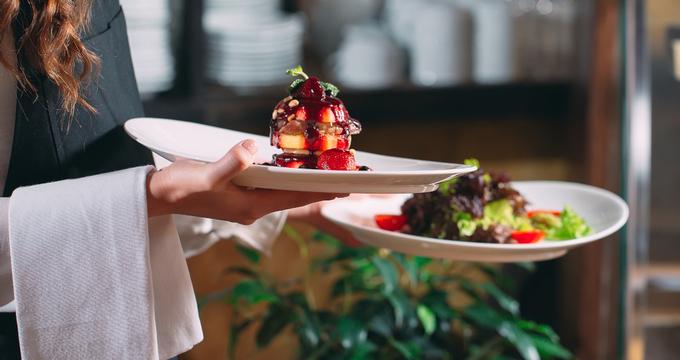 25 Best Georgetown Restaurants

Home to diplomats, elite university students, and ivory tower academics, Georgetown is one of D.C.'s most dignified neighborhoods.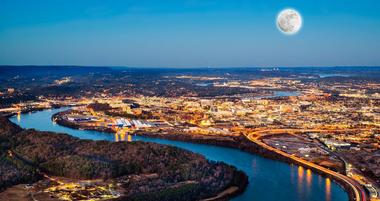 18 Best Chattanooga Restaurants
Treat yourself to a culinary adventure in Chattanooga where restaurants serve a variety of flavors from around the world.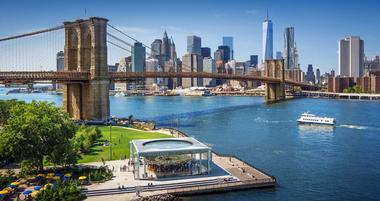 21 Best Restaurants in Brooklyn, NY
Go on a culinary adventure in Brooklyn, NY where you can taste delicious eats from around the world.
Where to Travel Now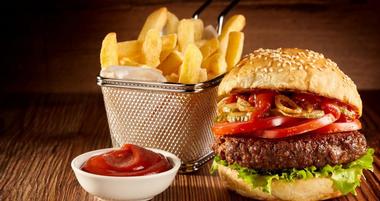 25 Best Burgers in Atlanta, GA
One thing that you definitely have to try are Atlanta's juicy and incredibly mouthwatering burgers.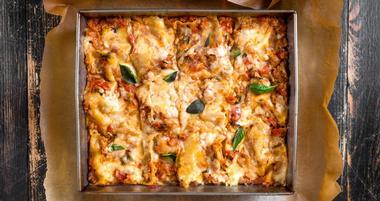 18 Best Italian Restaurants in Oklahoma City, OK
Oklahoma City might bring to mind visions of onion burgers and barbecue joints, but the city is home to a wide range of excellent Italian restaurants as well.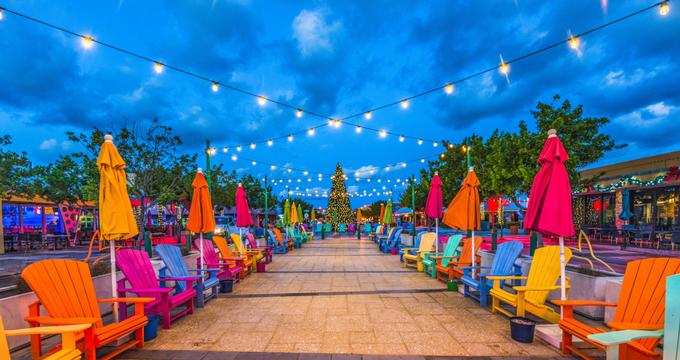 20 Best Restaurants in Fort Lauderdale, Florida
From elegant restaurants to casual eateries, Fort Lauderdale offers couples plenty to choose from.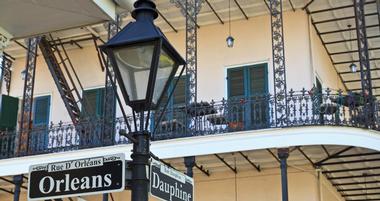 12 Best 24-Hour Restaurants in New Orleans, Louisiana
From po' boys and gumbo to pub burgers and pizza, these 15 24-hour New Orleans restaurants will help keep those late-night hunger pangs at bay.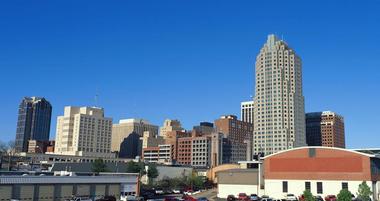 25 Best Restaurants in Memphis, Tennessee
Delicious culinary creations offered at Memphis restaurants range from soul food to cuisine from around the world.
More Feature Stories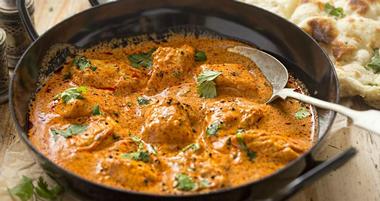 18 Best Indian Restaurants in Seattle, WA
You really don't have to look far to find some fantastic Indian food in this seaport city.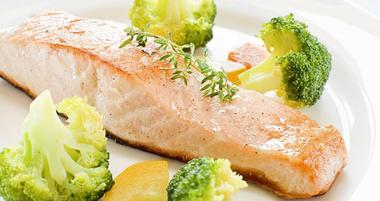 25 Best Martha's Vineyard Restaurants
A visit to Martha's Vineyard wouldn't be complete without a meal in one of its many restaurants, which are celebrated for having some of the freshest and tastiest sea-food on the Atlantic Coast.
Weekend Getaways

More Culinary Destinations to Explore
Chattanooga, TN
Plan an exciting weekend break filled with non-stop fun in Chattanooga. You can stroll, cycle, bird-watch, and fish along the Tennessee Riverpark trail, visit Lookout Mountain for excellent views (ride the Incline Railway to the top) and to tour of Ruby Falls underground waterfall, or go on one of many thrilling cave explorations at Raccoon Mountain Caverns.
Educational attractions include the hands-on Creative Discovery Museum, the Hunter Museum of American Art, and the Tennessee Valley Railroad Museum. Children will love a Southern Belle River Boat Cruise, the zoo, and the wildlife sanctuaries at Audubon Acres and Maclellan Island. Foodies should not miss the Sunday Chattanooga Market and these amazing romantic restaurants.
Reykjavik, Iceland
Reykjavik is a fascinating place to spend a weekend pursuing indoor and outdoor activities such as swimming at a geothermal beach in mid-winter. The top floor of the Pearl building offers a viewing deck, winter garden, revolving restaurant, and the Saga Museum. Learn about the Northern Lights at the Aurora Center and visit the Settlement Exhibition to hear about Icelandic life during Viking times.
Other attractions include the Hallgrimskirkya Church, the National Museum, the Icelandic Opera, and the Imagine Peace Tower, which is dedicated to the memory of John Lennon. Take advantage of a free walking tour of the Old Town to see it all. Keep reading for best restaurants near me.
Galena, IL
Galena, Illinois is a leafy city brimming with historic attractions and exciting outdoor activities. Many historic buildings are on the National Register, including the home of Ulysses Grant (1860), the Elihu Washburne House (1845), the Dowling House (1826), and the Old Market House (1845). The Galena Historical Society offers a variety of fascinating tours, while art lovers head to the Galena Center for the Arts and West Street Sculpture Park.
You can enjoy walking, hiking, and bird watching at Casper Bluff or stroll through lovely Linmar Gardens, while Chestnut Mountain Resort comes to life in winter with fun in the snow, and restaurants, vineyards, wineries, and distilleries beckon connoisseurs all year round.
San Juan, Puerto Rico
In bustling San Juan, you never have to choose between beach and culture – this city has it all. San Juan's three forts took 250 years to build and are a UNESCO World Heritage Site you should not miss. In Old San Juan, charming Spanish architecture will surround you – take a Heritage Walking Tour or a Castillo Cultural Tour to learn all about the city's history.
Visit a couple of museums and the Institute of Art, take a walk through the Botanical Garden, and then enjoy Ocean Park Beach or Akuazone Dive Centre. Round off your day by sampling genuine Puerto Rican food on a Spoon Food Tour.
Whistler, Canada
In addition to winter sports, Whistler, Canada has some really unique attractions to keep the whole family happy at any time of year – start at the Visitor Center to get all the latest info. For incredible mountain views, take a ride on the Peak 2 Peak Gondola and then get active on a Ziptrek Ecotour.
There are a variety of great places to hike, canoe, or cycle, and you can experience the thrill of riding a bobsleigh at the Whistler Sliding Centre. Alternatively, learn trampoline at the Bounce Academy. There are several museums and galleries for art lovers and a huge variety of great restaurants to satisfy all the Foodies. Keep reading for best restaurants near me.
Hershey, PA
Hershey, PA is home to America's favorite chocolate, but the attraction does not stop there. Start your visit by exploring the Hershey tradition on a tour of Hershey's Chocolate World, a visit to Hersheypark (an amusement park), and enjoying The Hershey Story Interactive Museum where you can make your own chocolate bar.
If you feel like you've had too many sweets, attending a concert of the Hershey Symphony or a show at the beautiful Hershey Theater will distract you from chocolate for a while. Sport lovers, on the other hand, can visit Hersheypark Stadium, Adventure Sports, or the Giant Center, home to the Hershey Bears. You can also enjoy tours of Troegs Brewing Company and Cullari Vineyards and Winery.
Fargo, ND
Fargo is the largest city in North Dakota, with a good variety of attractions for weekend visitors, including museums, galleries and outdoor activities. Museums include the Plains Art Museum, which boasts over 3000 works, the Fargo Air Museum, and the Roger Maris Museum.
Children will love Bonanzaville, which recreates an old-world village, the Red River Zoo, and the Children's Museum at Yunker Farm. Add a bit of culture to the mix by visiting the Fargo Theater or the Fargo-Moorhead Opera. Sports enthusiasts can visit Newman Outdoor Field or catch the Bison in action at the Fargodome. Lindenwood Park is ideal for hiking, walking, and picnics. Keep reading for best restaurants near me.
Lawrence, KS
Home to two university campuses and more than 50 public parks, Lawrence offers a wide variety of interesting activities. A walk down Massachusetts Street (Mass Street to the locals) sets the historic scene, with many examples of Neoclassic and Victorian architecture. There are museums for all interests, including The Natural History Museum, the Watkins Museum of History, the Spencer Museum of Art, and the Valley Heritage Museum.
Other interesting attractions include the Dole Institute of Politics, Prairie Park Nature Center, Washington Creek Lavender farm, and the Booth Family Hall of Athletics. Enjoy the great outdoors at Clinton State Park, ideal for hiking, cycling, and winter sports.
Sioux Falls, SD
Sioux Falls is situated on the banks of the Big Sioux River in South Dakota. At Falls Park, you can admire the spectacular waterfalls and go walking, hiking, or cycling along a 19-mile trail. There are plenty of family-friendly attractions such as the Sertoma Butterfly House, Great Plains Zoo, Delbridge Museum of Natural History, and the Outdoor Campus, where kids can partake in a variety of outdoor activities.
Washington Pavilion of Arts and Science is a wonderful place to spend a few hours, while history buffs can visit the Pettigrew Museum, Veterans' Memorial Park, USS South Dakota Battleship Memorial, and the Old Courthouse Museum. Keep reading for best restaurants near me.
Cape Canaveral, FL
Cape Canaveral is an entertaining weekend destination combining beautiful beaches with plenty of excitement at the Kennedy Space Center, where you can explore the Atlantis shuttle – you might even be lucky enough to see an actual rocket launch. For beach fun, head to Jetty Park to swim, sunbathe, fish, and picnic, or learn to surf at Sandy Beach Surfing.
Exploration Tower is an excellent interactive vertical museum, while Air Force Space and Missile Museum boasts fascinating rocket, satellite, and missile exhibits. Time and Tide offer dolphin tours, while Space Coast Segway and Limo Cycle Tours provide a really novel way to get around. Plan a weekend trip to Cape Canaveral from Orlando or stay for a few days. Keep reading for best eats near me.
Salem, OR
Nestled in the lovely Willamette Valley in Oregon, Salem is an ideal weekend destination where you can combine art, culture, history, and cuisine. A wide variety of museums include the unusual OSH Museum of Mental Health, the Gilbert House Children's Museum, and the Bush House Museum, which dates back to 1877.
For those interested in the Arts, the Hallie Ford Museum of Art, Elsinore Theater, and the Reed Opera House are good choices, and the Oregon State Capitol is an impressive building to visit. Children will enjoy the Riverfront Carousel and the Enchanted Forest Theme Park, while for Foodies there are several winery tours and the Salem Saturday Market. Keep reading for top restaurants near me.
Irving, TX
Although Irving, Texas is a thriving business center where 3.3 million people work, the city also offers an interesting variety of activities for visitors. Boys will enjoy the innovative and interactive National Scouting Museum, while the Irving Arts Center has several galleries, a sculpture garden, and two theaters to keep art lovers happy before they head off to listen to a performance by the Las Colinas Symphony Orchestra.
Outdoor activities include paddling or gondola adventures on the Mandalay Canal and walking or cycling the Campion Trail. Clever foodies visit in May to get a preview of the best restaurants at the Taste of Irving Food Festival in Cimarron Park. Keep reading for great restaurants near me.
Bismarck, ND
Get away to Bismarck in North Dakota for a fun-filled weekend with activities to suit the entire family. The city's most prominent landmark is the lofty Art-Deco State Capitol Building – visit the observation deck for a great aerial view. To learn about regional history visit the Heritage Center and State Museum in the Northern Lights Atrium or the Hancock State Historic Park.
Family outdoor activities include swimming and water fun at McDowell Dam, the SuperSlide Amusement Park, and the Dakota Zoo. The arts are represented by the Downtown Artists Cooperative, the Art Gallerie on Main, the Visual Arts Center and the Bismarck-Mandan Symphony. Keep reading for best restaurants around me.
Top