Best Canada Vacations & Things to Do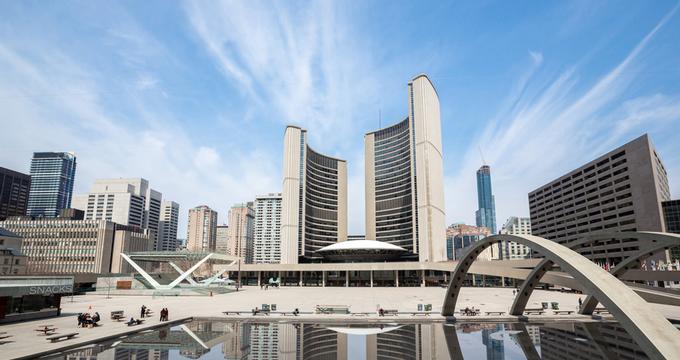 Best Time to Visit Toronto, Canada, Weather & Other Travel Tips

Spring is the best time to visit the city. Between April and May the weather is chilly, but there are no crowds yet and room rates are more reasonable.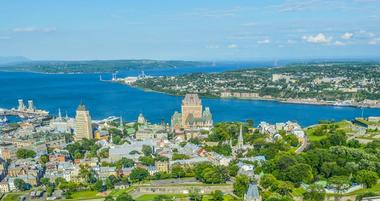 Best Time to Visit Quebec City, Canada, Weather & Other Travel Tips
Fall is the best time to visit Quebec City if enjoy colorful foliage.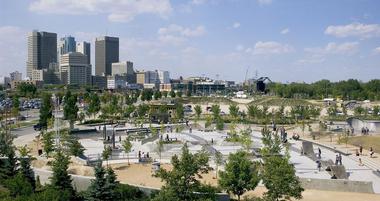 25 Best Things to Do in Winnipeg, Canada
The capital of Manitoba, Canada, Winnipeg is a green city, home to beautiful parks, important monuments, historical attractions and great museums.
Canada Vacation Ideas
City Weekends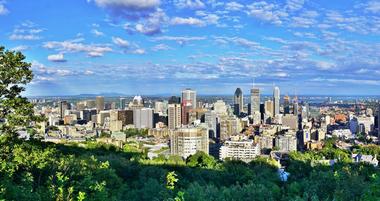 25 Best Romantic Getaways in Montreal
Montreal is a great weekend getaway for couples who like history, art and delicious cuisine.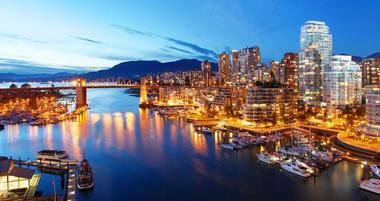 25 Best Things to Do in Vancouver, British Columbia
Home to unique attractions, museums, beautiful parks and scenic views, Vancouver is a beautiful city to visit for couples and families.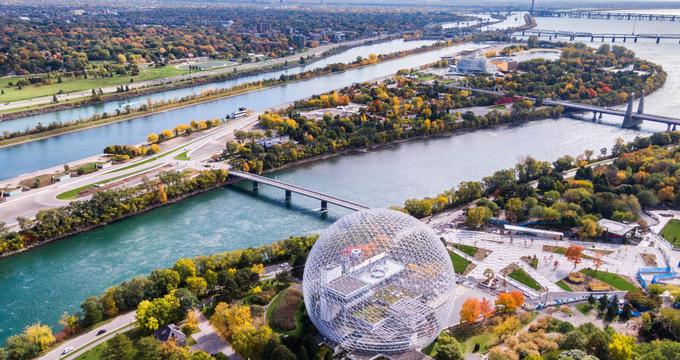 23 Best Things to Do in Montreal, Canada
Visit Montreal's museums, attractions and restaurants, including the Montreal Botanical Garden, the Old Port of Montreal and the Biodome.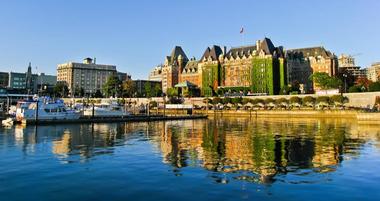 25 Best Things to Do in Victoria, Canada
Victoria, the capital of the province of British Columbia, boasts magnificent natural surroundings.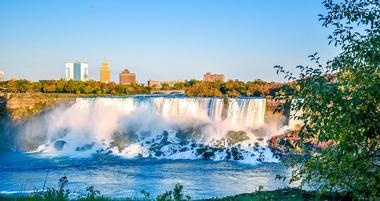 25 Best Waterfalls in Canada
Canada is home to 1700 major waterfalls, including Niagara Falls, Athabasca Falls, Helmcken Falls and Bridal Veil Falls.
More Feature Stories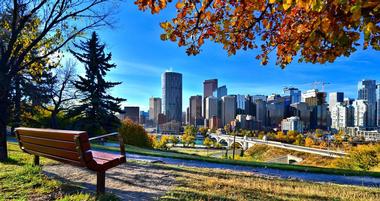 25 Best Things to Do in Calgary, Canada
Calgary is a great weekend destination, home to excellent museums, parks and historic attractions.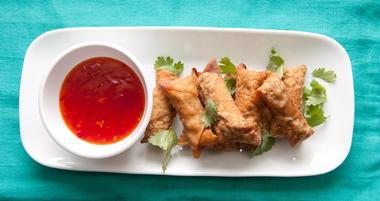 8 Must-Try Romantic Restaurants in Edmonton, Canada
Have a romantic lunch or dinner at one of these Edmonton restaurants, choosing from amazing sandwiches, handmade tacos, sausages, pastries and more.
Weekend Getaways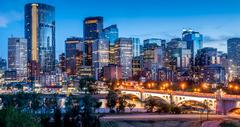 20 Best Romantic Restaurants in Calgary, Canada
Best romantic restaurants in Calgary serve Italian, French, Indian, Brazilian, Thai, Greek, Spanish and other cuisines.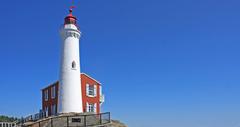 16 Most Beautiful Lighthouses in Canada
Lighthouse fans will find a diverse selection of beautiful lighthouses all around Canada.
Places to Visit in Canada: Ottawa
From historical treasures to gorgeous natural wonders, Ottawa's most popular tourist destinations are nothing short of spectacular. Tourists can transport themselves back through history at the Notre Dame Cathedral Basilica, the largest and oldest church in Ottawa, a neo classical cathedral and now a National Historic Site. The Rideau Canal, built in 1832 as a military defense system, has transformed into a year-round recreational attraction featuring activities for any season. Must-see historical landmarks also include the Parliament Hill and Buildings, home to Canada's federal legislature, and the Peace Tower, a 300-foot high structure dedicated to the fallen Canadian soldiers of World War I.
Art and culture can be thoroughly enjoyed at the National Gallery of Canada which boasts a prized collection of Canadian art housed in a stunning building made from glass and granite. Meanwhile, the Canadian Museum of Nature is famous for its temporary, visiting and rotating exhibits on natural history. Those interested in aviation and space will enjoy the Canada Aviation and Space Museum, home to the military and civilian aircrafts and tools used on the international space station. To enjoy the best that Ottawa's landscape has to offer, drop by Major's Hill Park at the mouth of the Ottawa River, hike along the trails of the Hog's Back Falls or visit the Central Experimental Farm's arboretum, ornamental gardens and heritage buildings.
Canada Weekend Getaways: Toronto
Depending on what you enjoy the most, there are tons of ways to explore the large and ethnically diverse city of Toronto. In terms of tours alone, the possibilities are endless. Get toured around the city's best restaurants by professional chefs, food executives and restaurant owners alike at the Culinary Adventure Company. Toronto Urban Adventures, on the other hand, takes visitors around the exciting local favorites like China Town, Kensington Market and the Distillery District. Indulge your inner adrenaline junkie at the Edge Walk at the Canadian National Tower which takes roughly an hour and a half at an altitude of 1,168 feet. Another option is to see the city's hidden treasures and get some exercise in with the Toronto Bicycle Tours.
Related ideas: Weekend Getaways and Day Trips from Toronto
Hockey enthusiasts will love a trip to the Hockey Hall of Fame and Museum, which was established in 1943 and houses hockey paraphernalia from the sport's illustrious history. Admire over 80,000 works of art from 100 A.D. to present day at one of the largest museums in North America, The Art Gallery of Ontario. No trip to Toronto is complete without a visit to the 17 themed gardens of the Toronto Botanical Garden and the 400 acres of mixed natural and recreational parks of High Park. Traveling with children? Get the whole family in on some educational and interactive fun at the Ontario Science Center's IMAX Theater, rainforest or planetarium. Gourmet vacation ideas: 10 Best Places for Dessert in Toronto and Romantic Restaurants in Toronto
Calgary, Canada
Located in the Canadian province of Alberta, Calgary is a gorgeous city that offers a range of activities and is easily discovered on foot. The Calgary Pathway System is a network of winding pedestrian pathways and cycling trails that make getting around the city fun and healthy. Similarly, the Plus 15 Skywalk lets tourists and locals alike navigate the city via 11 miles and 62 bridges suspended 15 feet above the streets. Discover the city with the help of local Calgarians with a love and passion for the city at Calgary Walks, or spend an after at the urban oasis of Prince's Island Park and enjoy picnics, hikes or canoe rides around the river. Other fantastic recreational locations to visit are the Caburn Park, Nose Hill Park and Spruce Meadows.
Those who have an affinity for history can learn about the role of the Canadian army, navy and air force in world history at the Military Museum. Tourists who can't get enough of music are sure to be delighted by a trip to the National Music Centre, home to over 2,000 rare instruments and artifacts. Other notable museums in Calgary include the Glenbow Museum, Canada's Sports Hall of Fame and the largest living history museum in Canada, the Heritage Park Historical Village. Families traveling with children can visit the Treehouse Indoor Playground Inc., a 12,000 square foot wonderland for kids 13 years old and under, and the Calgary Corn Maze and Fun Farm, an award winning recreational facility and play farm. Where to eat on your romantic vacation: 20 Best Romantic Restaurants in Calgary
Edmonton, Canada
Bursting at the seams with history, Edmonton is an exciting city to visit for families of all sizes and of all ages. The perfect place to start your visit is at the Alberta Legislature Building, the home of the Legislative Assembly and Executive Council of Edmonton where visitors can learn about the political history of the city. Dating back to 1908 and an iconic part of the city's heritage, visitors can also enjoy one of the world's highest river crossings by street car at the High Level Bridge Street Car. View over 6,000 pieces of historical contemporary art at the Art Gallery of Alberta, the oldest cultural institution in the region. Head to the Royal Alberta Museum to see over 10 million pieces of art displayed in 3 permanent exhibits.
Edmonton also offers unique ways to tour the city with the River Valley Adventure Co., an eco and sports tourism centered company, and the Edmonton Ghost Tours, a walking tour of spooky locations in the city. When it's time to kick back and relax, head to the Muttart Conservatory to admire a unique and innovative botanical garden housed in 4 stunning glass pyramids. Wind down by the lake of the William Hawrelak Park or explore the wooded parklands of Fort Edmonton Park in a horse-drawn carriage. Don't forget to get inspired and educate children about science and technology at the TELUS World of Science. For couples: Romantic Restaurants in Edmonton
Montreal, Canada
A popular tourist destination in Canada, Montreal captivates travelers from all over the globe with its distinct charm and beautiful infrastructure. Among the top attractions in the city is the Montreal Museum of Fine Arts which features a permanent exhibit with over 40,000 pieces of art. Explore and lose track of time at the Stewart Museum where historical military artifacts dating back to the 1820s are kept in top condition. Tourists who have a passion for archaeology will undoubtedly enjoy a visit to the Pointe-à-Callière Museum, home to archaeological artifacts from around the globe. An exciting look into the life of the first settlers of New France can also be discovered at the Maison Saint-Gabriel Museum.
For family's traveling with children, an immersive experience in the 190-acre Montreal Botanical Garden, largely regarded as one of the most significant contributions to the world of horticulture, is in order. Trips to the Zoo Ecomuseum and Montreal Science Centre are also not to be missed for an engaging afternoon of educational fun. Lovers of architecture can admire the stained glass windows and dramatic architecture of the Notre Dame Basilica as well as the magnificent structure of the Biodome, home of the 1976 Montreal Olympics. Stop by the Jean-Talon Market in Little Italy for shopping deals and tasty treats.
Whistler, Canada
A premier skiing and winter sports destination, Whistler in BC is home to dozens of eco-tourism and recreational destinations. Soar high above the Whistler and Blackcomb Mountains at the highest and longest gondola ride in the world, Peak 2 Peak Gondola. Searching for an adrenaline rush? Experience a 125km per hour ride on a bobsleigh at the Whistler Sliding Center or soar down a zip line at 50 miles per hour at Ziptrek Ecotours. For visitors who love to bike, defy gravity on over 70 bike trails in 3 different mountain zones at the Whistler Mountain Bike Park.
It doesn't have to be winter to enjoy the attractions of Whistler. The Lost Lake offers visitors a refreshing dip after an easy hour long hike around the mountain trails, while the Whistler Eco Tours offer great insight to the local wildlife, geology and history of the mountain. The Valley Trail, Whistler Blackcomb Snow School, Rainbow Park, Brandywine Falls Provincial Park and Whistler Golf Club are all equally enjoyable sports and eco-tourism attractions. For a taste of delicious craft beverages, drop by the Whistler Brewing Company, leaders of the craft brewery movement in British Columbia since 1989. Visitors who want to enjoy some of Whistlers art scene can stop by the James Stewart Sculpture Gallery, a small but stunning gallery by the popular visual effects artist, James Stewart. Family trip idea: The Fairmont Chateau Whistler. If you are planning a honeymoon, check out Honeymoon Wilderness Vacations in British Columbia
Vancouver, Canada
A bustling seaport on the west coast of British Columbia, Vancouver is one of Canada's most populated and ethnically diverse cities. Discover Vancouver's rich and varied culture with the Vancouver Heritage Foundation Tours. Their trips highlight the history and heritage of the city. Another way to experience the diversity of Vancouver is through the Vancouver Foodie Tours wherein locals tour you around the city's best gastronomic offerings and mouthwatering cuisine. Go ever further back in time, straight to the early 1900s at the Museum of Vancouver, home to 65,000 works of art that tell the stories of Vancouver from the 1900s to the 1970s. The Museum of Anthropology is another great museum to see and focuses on the art of the first nations of British Columbia.
More travel ideas: Scenic Weekend Trips from Vancouver
No visit to Vancouver is complete without a trip to Stanley Park, an iconic and well-loved destination in the city. Take a stroll down the world's longest waterfront path and enjoy incredible views of the city at the Sea Wall in Vancouver. Moreover, experience the essence of the city's multicultural and multiethnic community at its town square, Granville Island, or appreciate the beauty of Queen Elizabeth Park, the dream destination of horticulturalists around the globe. For animal lovers and nature lovers alike, tourists can watch birds, dolphins, sea lions and the majestic killer whales interact in their natural habitat at Wild Whales Vancouver. Where to eat for couples: Romantic Restaurants in Vancouver
Top