Weekend Getaways in the South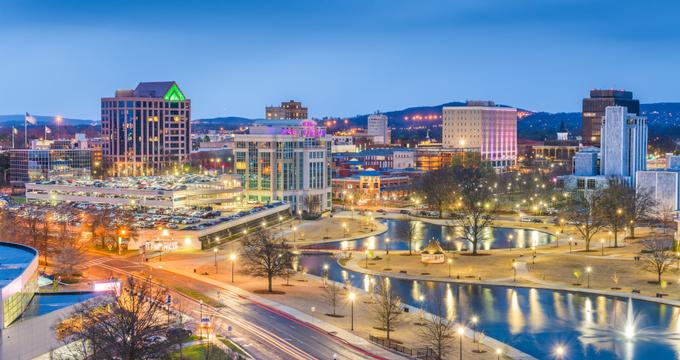 20 Best Things to Do in Huntsville, AL

From the U.S. Space & Rocket Center to great parks and restaurants, Huntsville is a family-friendly destination.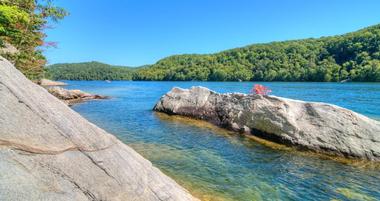 20 Best Romantic Getaways in WV
West Virginia offers couples a choice of historic inns, secluded estates and country lodges.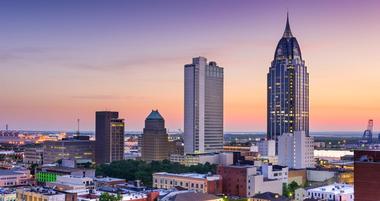 25 Best Things to Do in Mobile, Alabama
Plan a weekend trip to Mobile, Alabama to visit the city's top museums and attractions.
Where to Travel Now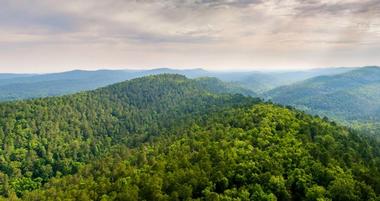 25 Best Things to Do in Arkansas
Arkansas is replete with a moderate climate, lush terrain, and lakes and rivers required for a vacation in the Great Outdoors.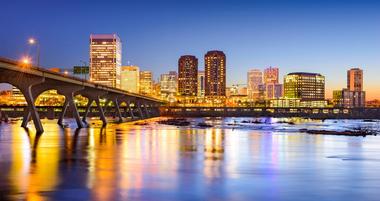 25 Best Things to Do in Richmond, VA
Explore Richmond's historic attractions, museums and gardens on your weekend trip.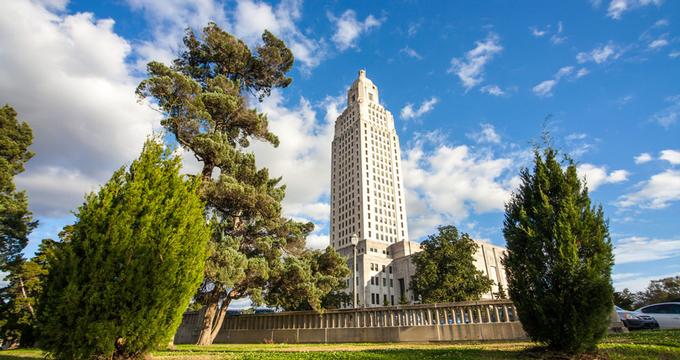 25 Best Things to Do in Baton Rouge, Louisiana
Plan a weekend trip to Baton Rouge, home to historic attractions, great museums and outstanding restaurants.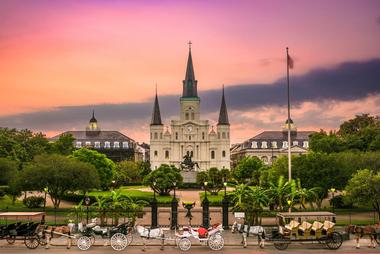 25 Best Places to Visit in Louisiana
Louisiana is diverse and beautiful, home to great museums, historical attractions and unique wildlife.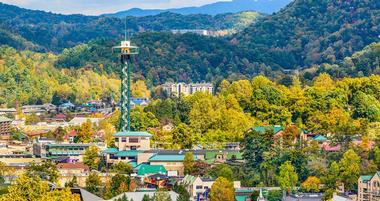 25 Best Things to Do in Gatlinburg, Tennessee
Gatlinburg, Tennessee is an ideal base for exploring Great Smoky Mountains National Park.
More Feature Stories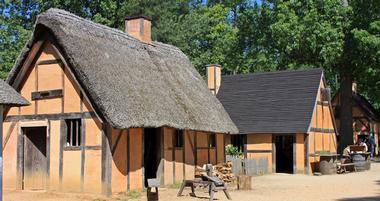 25 Best Things to Do in Williamsburg, Virginia
Visit Historic Jamestowne, Busch Gardens, Water Country USA and other famous attractions in Williamsburg, Virginia.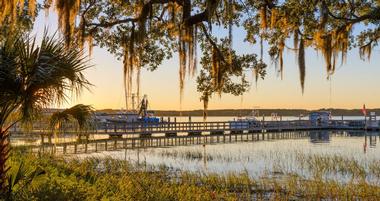 25 Best Things to Do in South Carolina
South Carolina, known for its beautiful beaches and friendly Southern hospitality, is home to historical monuments, world-class museums, and family-friendly zoos and gardens.
Weekend Getaways

50 Best California Weekend Getaways
NJ Places to Visit
10 Best Beaches Near Orlando
Best Florida Beaches
25 Best Things to Do in Oregon
20 Best Tennessee Vacations
Best Places to Visit in Alabama
25 Best Things to Do in Utah
25 Best Places to Visit in New Hampshire
25 Best Things to Do in Connecticut
Portland, Oregon Points of Interest
15 Best Beaches in Michigan
25 Best Things to Do in Jacksonville
Things to Do near me: From NYC, LA, Ohio, TX, PA, Florida, ME, SC, SF, From San Diego, Romantic Weekend Getaways, Anniversary, KY, AL, VA, OR, IN, From Atlanta, from Chicago, Top 10 Luxury, From Denver, SoCal, From Houston, VT, NYC, Family
Best Places to Visit in USA and The South
Baton Rouge, LA
Baton Rouge is the vibrant capital city of Louisiana, and with the city's distinct emphasis on delectable Southern cuisine, it offers visitors a great combination of historic, artistic and food-related attractions. One of the must-see museums in Baton Rouge is the Louisiana State Museum, where visitors can learn all about the history and culture of Louisiana. Other excellent museums to visit include the Louisiana Art & Science Museum, and the fabulous LSU Museum of Art which is housed in a superb modern space that perfectly showcases its huge collection of art work.
Historic attractions in Baton Rouge include the Old State Capitol, which preceded the 34-floor Art Deco building which currently houses the Louisiana Senate, and the USS Kidd Memorial. The Old Governor's Mansion and Magnolia Mound Plantation are lovely historic homesteads which tell the story of life in old Baton Rouge. A great way to learn about Louisiana cuisine is to go on a 'C'est Si Bon Food Tour,' and on Thursdays and Saturdays Red Stick Farmers Market is open to visitors. Those who enjoy sports can catch a game at the Alex Box baseball stadium or the LSU Tiger football Stadium, and children will enjoy visiting the Baton Rouge Zoo.
Weekend Getaways in the South: Little Rock, AR
A weekend getaway to Little Rock, the capital of Arkansas, will reward visitors with hours of enjoyment at an excellent variety of attractions. An enjoyable way to see Little Rock is to ride the River Rail Electric Streetcar, which stops at many popular tourist attractions. A good place to start is at the Arkansas State Capitol, where visitors can take a guided tour of the 100year old building.
Some Little Rock museums to add to the itinerary include the Museum of Discovery, the Old State House Museum and the William J. Clinton Presidential Library and Museum. Anyone interested in fashion will enjoy the unique ESSE Purse Museum, which is dedicated to the history of handbags, and history buffs should not miss the Historic Arkansas Museum and the MacArthur Museum of Arkansas Military History. Art enthusiasts can visit the vibrant Arkansas Arts Center and the Arkansas Repertory Theatre, while foodies and beer lovers will gravitate to the food market in River Market District and the Rock Town Distillery.
For a breath of fresh air, walk or cycle the Big Dam Bridge which connects 20 miles of beautiful riverside scenery, or tackle the Arkansas River Trail System, an exciting 88mile trail that links several Arkansas attractions. Children will love the Peabody Splash Park, located in Riverfront Park, and the Little Rock Zoo.
More ideas: 20 Best Weekend Getaways in Tennessee and Best Romantic Weekend Getaways from Atlanta, Georgia.
More Weekend Getaways in the South: Florence, AL
Florence, Alabama offers a welcoming small-town atmosphere together with a great variety of attractions for all visitors. Music lovers can visit the W.C. Handy Birthplace, Museum & Library for a great nostalgic journey, and those who enjoy visual arts should visit the Kennedy-Douglass Center for the Arts which offers exhibits, classes, workshops and the annual Arts Alive festival.
Florence is also home to a famous example of the Usonian style of architecture, designed to blend into the environment through the use of natural materials and horizontal lines, which visitors can learn all about at Frank Lloyd Wright's Rosenbaum House. Other historic attractions to visit include Pope's Tavern Museum, an old stagecoach stop and inn dating back to the Civil War, and The Indian Mound and Museum. Those interested in taking a walk around the University of North Alabama, on the banks of the Tennessee River, can arrange a guided tour. For the family, Deibert Park is home to the Children's Museum of the Shoals and has a great children's playground, and River Heritage Park has a splash pad, playground and picnic spots. McFarland Park is another family favorite, offering hiking, cycling, fishing and camping.
Best cities to visit in the South - Lafayette, LA
Lafayette is nestled right in the heart of Cajun Country in southwestern Louisiana, and combines many outdoor activities with a good helping of Cajun cuisine and some interesting history. A great way to find out all about Cajun culture and life during the 19th century is to visit the Acadian Village and the Acadian Cultural Center, which focuses on how the Cajun people, originally from Canada, came to settle down south in Louisiana.
There are also some interesting museums to explore starting with the Paul and Lulu Hilliard University Art Museum, which features a wonderful international art collection, the Lafayette Science Museum and the Children's Museum of Acadiana. Both the latter museums are a great hit with children and offer many interactive exhibits to educate and entertain. On Avery Island, home to the famous McIlhenny Tabasco Company, visitors can take a tour of the Tabasco factory and visit Jungle Gardens and Bird City to see beautiful plants and some interesting wildlife.
Outdoor activities include exploring the bayou and swamp regions of Louisiana where visitors can go on a guided tour with Champagne's Cajun Swamp Tours, or visit Cypress Island for bird-watching and hiking. No visit to Lafayette would be complete without tasting some fabulous Cajun food-a Cajun Food Tour will bus guests to a selection of local eateries.
Morgantown, WV
Morgantown, West Virginia is the home of West Virginia University, and has a good selection of indoor and outdoor activities for weekend visitors to enjoy. Nature-lovers should not miss the chance to visit the West Virginia Botanic Garden, which has hiking along a network of trails through endemic Appalachian vegetation, and the Earl L. Core Arboretum, which is famous for wonderful displays of spring wildflowers, and also boasts great hiking. Sunset Beach Marina, on Cheat Lake, is the place to enjoy various water sports.
Art-lovers can visit the Art Museum of WVU, located on the Evansdale campus of the West Virginia University, to enjoy two large galleries featuring both permanent and temporary art collections. Two interesting city museums are the Royce J. & Caroline B. Watts Museum, dedicated to the history of the coal and petroleum industry, and the fascinating Children's Discovery Museum of West Virginia, aimed at fostering a passion for learning.
Sport enthusiasts can watch football at Mountaineer Field at Milan Puskar Stadium, or basketball at the WVU Coliseum. Foodies can visit the Morgantown Farmer's Market to sample local cuisine or go on a craft-beer tasting tour at the Morgantown Brewing Company or Mountain State Brewing.


Best Places to Visit in the South: Roanoke, VA
Roanoke is set in the heart of the famous Blue Ridge Mountains in Virginia and is a great place to spend a few days exploring Virginian culture and hospitality. Roanoke Valley Greenways are a network of hiking, cycling or walking trails that meander through the city and beyond, linking several landmarks including Mill Mountain and Carvins Cove. At Mill Mountain Star and Park, visitors can explore scenic look-out sites, visit the Mill Mountain Wildflower Garden, the Discovery Center, the Mill Mountain Zoo and a playground and picnic area. Children will also enjoy Jeter Farm where they can go on hayrides and enjoy other seasonal farming activities.
Roanoke has a few interesting museumsto visit, which include the Virginia Museum of Transportation and the O. Winston Link Museum, which is housed in an old railway station and dedicated to railway photography.The Science Museum of Western Virginia and Hopkins Planetarium are great for the entire family. Visit the Taubman Museum of Art to enjoy visual arts and the Mill Mountain Theatre at the Center in the Square to watch the performing arts. The City Market is not only a historic landmark in downtown Roanoke, but it also houses many restaurants and shops and hosts various events.
Weekend Getaways in the South: Gadsden, AL
Gadsden, Alabama was an important 19th century shipping center on the Coosa River, and today visitors to the city can spend an enjoyable family weekend exploring the great outdoors in this very scenic "City of Champions." The Noccalula Falls Park is named for the 90foot waterfall that is a Gadsden landmark, and besides admiring the falls, visitors can also check out the Noccalula Falls Botanical Gardens, hike the gorge trail and take the children to the petting zoo. Other good places for hiking are the James Martin Wildlife Trail Park and Neely Henry Lake, which also offers good fishing.
Those looking to uplift their spirits with art and culture should pay a visit to the Mary Hardin Center for Cultural Arts. Here, visitors will find Imagination Place Children's Museum, performances by a youth orchestra and many classes and workshops in the performing arts. The Gadsden Museum of Art provides a showcase for visual arts and local history exhibits on the top floor. If visiting Gadsden with children, The Factory will provide hours of family entertainment, including inter-connected trampolines and an array of laser games and simulators. Golfers can play a round at the Twin Bridges Golf Club along the Coosa River, and craft-beer enthusiasts should not leave without a tasting at the Back Forty Beer Co.
Oxford, MS
Oxford, Mississippi was named after the famous university town in England, and survived a turbulent history during the Civil War. Today the city has become a well-known stronghold for the art and literary world, and boasts many historical buildings and fabulous southern food, all of which combine to make it a fabulous weekend destination.
At the University of Mississippi Museum visitors can view a varied collection, including historic artifacts and American art. Other historic places of interest that deserve a visit include the L.Q.C. Lamar House Museum, built in the late 1860s and Rowan Oak, a stately home dating back to 1844. The College Hill Presbyterian Church is the oldest church in Oxford and the cemetery is where many Union soldiers, Confederate troops and slaves were laid to rest.
Theater-lovers can enjoy a concert or play at the Gertrude C. Ford Center for the Performing Arts, and those looking to enjoy visual arts can make their way to the Oxford Treehouse Gallery which is dedicated to providing a venue for local artists. Outdoor activities include hiking or cycling the Thacker Mountain Rail-Trail or visiting Lamar Park, an outdoor arboretum. Sports fans can also catch a football game at the Vaught-Hemingway Stadium.
Augusta, GA
Augusta, Georgia is the ideal destination for a relaxing and interesting weekend, where visitors can experience the city's legendary Southern charm. Meet the locals and get inside tips on the latest events at the Savannah Rapids Visitors Center, which is manned by enthusiastic Augustinians. One of the must-see places in Augusta is the Riverwalk along the Savannah River, which is the ideal place to take a shady stroll, have a picnic or visit the Saturday Market.
Other outdoor activities include hiking and cycling in the Phinizy Swamp Nature Park, or strolling through the well-preserved Augusta Downtown Historic District, which is home to many beautiful 19th century mansions, churches and other buildings. Many of the historic buildings, which reflect divergent architectural styles including Federal, Greek Revival, Beaux Arts and Queen Anne, are open to the public.
To learn more about the history of Augusta, visit the Lucy Craft Laney Museum, which is dedicated to recounting the lives of Black Americans in the South, and the Ezekiel Harris house, which dates back to the late 1700s. Visit the Imperial Theater or the acclaimed Augusta Symphony to add a cultural aspect to any visit, or head to the Lake Olmsted Stadium to watch baseball or an open-air concert.
Charleston, WV
Charleston is the lovely river-side capitol of West Virginia and offers weekend visitors a large variety of things to see and do. A good place to start exploring Charleston is at the East End Historic District, an area which offers several attractions including the State Capitol, an imposing building which provides guided tours. Close by is the Capitol Market, which started as a railroad yard in the 1800s, and now has a new life as a vibrant and popular dining and shopping destination. While staying in the Historic District, make sure to visit the West Virginia Veterans Memorial and the Clay Center for the Arts and Sciences. The latter encompasses the West Virginia Symphony and the Avampato Discovery Museum, where enquiring minds will be kept occupied for hours.
Some historic houses open to visitors include the Governor's Mansion and Craik-Patton House. The arts are well represented in Charleston and visitors can attend a performance of the Charleston Light Opera Guild, the West Virginia Symphony Orchestra or a concert at Haddad Riverfront Park. The Kanawha State Forest is a huge and beautiful recreation area where visitors can enjoy hiking, cycling, swimming and camping in summer and cross-country skiing in winter.
Columbia, SC
Visitors should prepare themselves for an action packed weekend when taking a trip to Columbia, South Carolina. This river-side city has plenty of activities for outdoor enthusiast and a good selection of museums and historic sites to explore, including some excellent family activities. Columbia Canal and Riverfront Park is the most popular recreational area in the town, where joggers and cyclers can enjoy the trail along the banks of the Broad River. Close to the city is the Harbison Environmental Education Forest and the Saluda Shoals Park, for more great hiking and cycling trails, boating and scenic picnic spots.
The selection of museums in Columbia starts with the Columbia Museum of Art, which features an extensive international collection. The South Carolina State Museum includes four floors of exhibits, a planetarium and the very popular 4D interactive theater. Historians will enjoy the South Carolina Military Museum and several historic mansions, including Robert Mills House & Gardens, Hampton-Preston Mansion and the Governor's Mansion. There is plenty to occupy young minds, starting at the EdVenture Children's Museum which includes innovative ways for children to learn anatomy, among many other fascinating interactive exhibits. Riverbanks Zoo and Botanical Gardens is another family favorite.
Next read: Savannah to Atlanta
Charlottesville, VA
Charlottesville can proudly call itself the home of two U.S. Presidents, namely Thomas Jefferson and James Monroe. The town is filled with fascinating history, a good helping of cultural activities and excellent dining and shopping. History buffs will enjoy a visit toThomas Jefferson's Monticello, which he designed and built when he was 26 years old, and which is the only private dwelling to be awarded a UNESCO World Heritage designation.
Art lovers are spoiled in Charlottesville with several brilliantart centers to choose from. The Fralin Museum of Art at the University of Virginia features both American and International art collections, the Kluge-Ruhe Aboriginal Art Collection is dedicated to the art of Australian Aborigines, and the Les Yeux du Monde Art Gallery focuses on works by regional and international artists.
For hands-on art, take a visit to the McGuffey Art Center, which offers art classes and workshops and hosts regular exhibitions, or The Glass Palette where adults and children can experiment with producing glass artworks. The historic Jefferson Theater is a great place for music lovers to catch a concert. Historic Downtown Mall is home to a variety of restaurants and over 120 shops housed in historic buildings, andis where you will find the Virginia Discovery Museum, where children can spend several happy hours exploring the hands-on exhibits.
Birmingham, AL
Birmingham, Alabama started off as a small industrial settlement after the Civil War, and has grown to be the largest city in Alabama, offering a diversity of activities. Visitors can trace the city's rise to importance as an iron and railroad center at the Sloss Furnaces and Vulcan Park, where the Vulcan Museum is situated.
Historians can learn about the Civil Rights Movement at the Birmingham Civil Rights Institute and the Kelly Ingram Park, where large demonstrations took place during the 1960s. Those who are interested in visual arts should make their way to the Birmingham Museum of Art, which features several international collections and houses the largest collection of Vietnamese ceramics in the world. The performing arts are alive and well in Birmingham; visitors can watch a show at the Virginia Samford Theatre, the Birmingham Children's Theatre or at the historic Alabama Theatre, or listen to country, folk or blue-grass music at Moonlight on the Mountain, an intimate music venue. Birmingham is home to a few good museums including the Barber Vintage Motorsport Museum, the McWane Science Center and the Southern Museum of Flight. Head to Red Mountain Park to enjoy some hiking and cycling, and to Railroad Park for a lovely garden walk.
Mobile, AL
Mobile is a delightful port city and is one of the most important cultural hubs on the Gulf Coast, featuring an excellent variety of unique museums and other attractions. A good place to start exploring the city of Mobile is at the GulfQuest National Maritime Museum of the Gulf of Mexico, where visitors can learn all about the maritime heritage of the Gulf Coast. This vibrant facility combines learning with fun and features theaters, displays and exhibits. The Gulf Coast Exploreum Science Center is equally fascinating, boasting interactive workshops and IMAX films. A few of the city's other unique museums are the Mobile Carnival Museum, dedicated to the history of Mardi Gras, and the Mobile Medical Museum.
The History Museum of Mobile, which is housed in the Old City Hall Historic Landmark, will enlighten guests about the intriguing history of the city, and offers a tour of the USS ALABAMA, a historic World War II ship. Other historic buildings to visit include the Bragg-Mitchell Mansion (1855) and the Richards DAR House Museum (1860). The Alabama Contemporary Art Center will delight all art enthusiasts, while the Crescent Theater screens art-house films and live performances, and The Larkins Music Center is home to the Mobile Symphony Orchestra. More ideas: Best Weekend Getaways in Alabama.
Charleston, SC
Charleston has something to offer every weekend visitor, from entertaining family attractions to historical sites, beautiful green spaces and great entertainment. To combine fresh air with some southern nostalgia, visitors can take a trip to the Magnolia Plantation and Gardens, which includes superb public gardens and the fully restored original plantation house, which is now run as a museum dedicated to African-American history in the South. There are several more historical houses and gardens to explore, including Middleton Place, which dates back to 1755, as well as Drayton Hall and the Nathaniel Russell House Museum. Staying on the theme of history, be sure to visit the Charleston Museum, which is the oldest museum in the United States.
If visiting Charleston with children, head to Magnolia Plantation which has a petting zoo, a marsh boat tour and a nature train. Other popular family attractions are the South Carolina Aquarium and Waterfront Park. Round off a busy day by strolling through Waterfront Park to watch the lights flicker on over the harbor, followed by a Charleston Culinary Tour, to get a taste of great southern food. Music lovers can attend a concert at the historic Charleston Music Hall, while comedy enthusiasts can head to Theatre 99 for great stand-up comedy shows. More ideas: Romantic Restaurants in Charleston and Best Romantic Getaways in Charleston
Top