Best Vacation Spots in the U.S.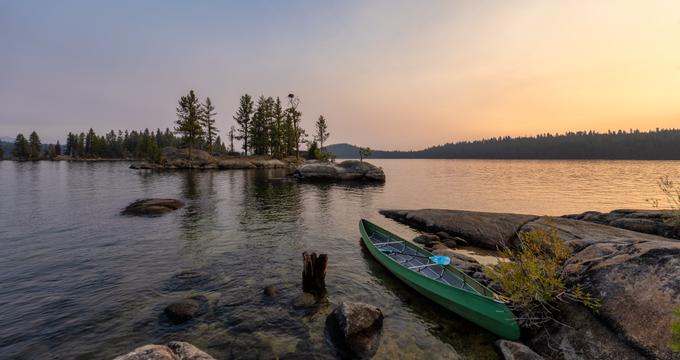 25 Best Things to Do in Idaho

Visit Lake Coeur d'Alene, Lava Hot Springs, the Idaho Botanical Garden and other great attractions in Idaho.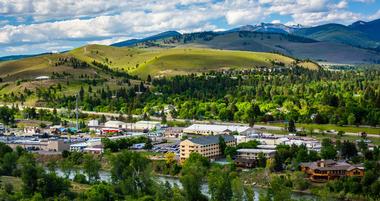 25 Best Things to Do in Missoula, Montana
Plan a family adventure to Missoula, Montana where you can enjoy a number of outdoor activities and visit cultural attraction.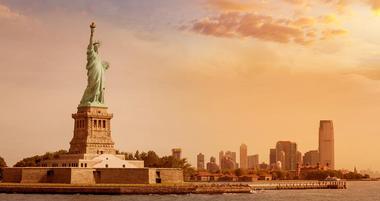 19 Best Things to Do in Jersey City, NJ
Jersey City offers great restaurants, attractions and beautiful views of Manhattan.
US Vacation Ideas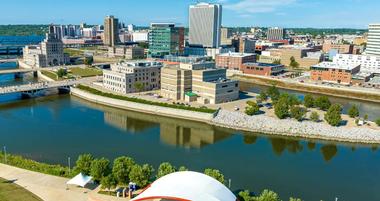 17 Best Things to Do in Cedar Rapids, Iowa
Plan a weekend trip to Cedar Rapids where you can visit great attractions, enjoy unique festivals and explore the outdoors.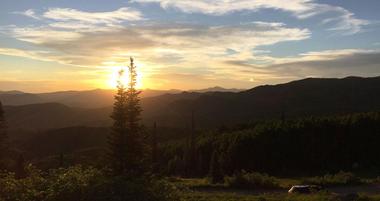 17 Best Things to Do in Steamboat Springs, Colorado
Best things to do in Steamboat Springs, CO include art, music and hot springs.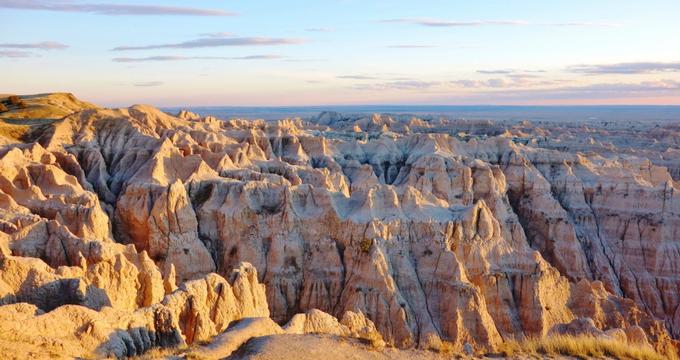 25 Best Places to Visit in South Dakota
Whether you are looking for a back-to-nature experience in fascinating surroundings, some great museums and cultural attractions, or a chance to explore America's Wild West legacy, you will find it all in South Dakota.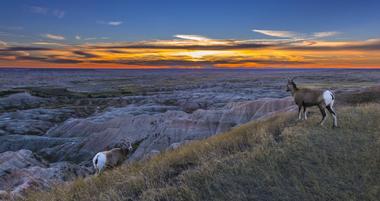 25 Best Things to Do in North Dakota
Visitors looking for a cultural experience will find a thriving arts community in North Dakota, including museums, historical theaters, and concert venues.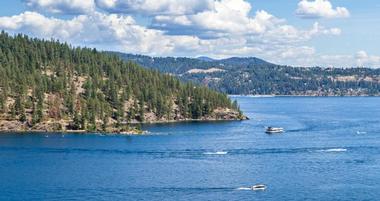 16 Best Things to do in Coeur d'Alene, Idaho
Coeur d'Alene lies to the north of Lake Coeur d'Alene and is also known as the Lake City.
More Feature Stories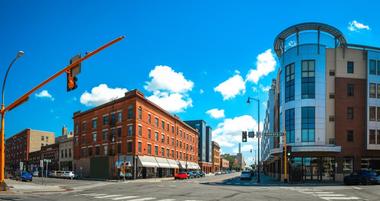 19 Best Things to Do in Fargo, ND
Plan a weekend trip to Fargo, the largest city in North Dakota, to visit great museums, attractions and parks.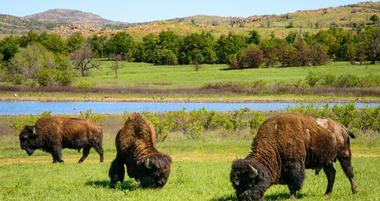 25 Best Things to Do in Oklahoma
The charm of Oklahoma lies in its quaint small towns, its beautiful natural features, and its array of interesting museums and historic sites.
U.S. Destinations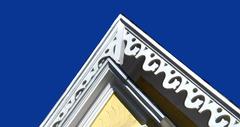 25 Best Things to Do in Eureka Springs, Arkansas
Eureka Springs is home to healing springs, unique attractions and historical sights.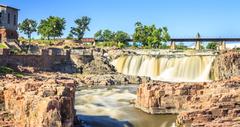 21 Best Things to Do in Sioux Falls, SD
Plan a weekend trip to Sioux Falls to see the spectacular falls on the Big Sioux River, visit great museums and attractions.
Things to Do near me: Naples Florida, Pigeon Forge, Cape Cod, South Padre Island, Sanibel Island, Tampa Florida, Sedona AZ, Laguna Beach, Tybee Island, Christmas Vacation, Williamsburg VA, Anniversary Ideas, Columbus Ohio, San Francisco, San Diego, Southwest vacations, Chicago, Callaway Gardens, St. Petersburg FL, NYC, LA, Smoky Mountains, Top 10 in Newport Beach, Tucson AZ, Rehoboth Beach, Nassau Bahamas, Underwater Hotels, Atlanta, Memphis TN, Seattle, Sarasota Florida
More Vacation Ideas: Miami, Monterey, Frankenmuth, New Orleans, Mobile, Safari West, Toronto, Newport, Denver, Destin, Fire Island, Charleston WV, Fire Island, Mackinac Island, Santa Barbara, Key West, Discovery Cove, Salamander, Saguaro, Caribbean, Houston, Lake Placid, California Science Center, Austin, New Braunfels, Boulder, Boone, Phoenix, HI, Frankfurt, Paso Robles, Eureka, Charleston, Hershey, Franklin, Seaside, Chelsea, Philadelphia, Dubuque, Cincinnati, Indianapolis, Hilton Head Island, Most Beautiful Places
More Vacation Spots & Places to Visit in the U.S.
Vacation Destinations: St. Augustine
As you would expect from a 450-year old city, St. Augustine in Florida is home to many historically rich attractions that document its interesting past. Spend a pleasant weekend visiting historic sites and enjoying various museums and outdoor attractions. On the western shore of Matanzas Bay you can visit the Castillo de San Marcos, which the Spanish built around 330 years ago. Today you can see the original city gate and some of the fortifications as you stroll around the pleasant park. In the Old City several historic stand alongside the museums, galleries, gardens, and courtyards. Guided tours are offered on foot, by horse-drawn carriage, or on the trolley train.
There is a wealth of interesting places to take children, including the Old Florida Museum (which documents the Spanish era in St. Augustine), the St. Augustine Pirate & Treasure Museum, the Colonial Quarter, and the Whetstone Chocolate Factory Tour, which everyone is sure to love. The Ponce de Leon's Fountain of Youth Archaeological Park is located on part of the Florida Intracoastal Waterway, and aside from the legendary fountain, it also features a re-constructed Timucuan village, a planetarium, and an old Spanish lookout tower. Foodies can tantalize their taste buds at the Old City Farmers Market held on Saturdays at the St. Augustine Amphitheatre. More ideas: Romantic Getaways in St. Augustine, Florida.
Vacation destinations: Galveston
If you are looking for a great seaside destination with plenty of family attractions, Galveston, Texas is one of the best vacation spots in the U.S. The Seawall Urban Park runs along the beachfront for 10 miles and is the pulsating heart of Galveston's sea front, where everyone goes to enjoy swimming, sunbathing, dining, shopping, and other entertainment. An exciting way to get an overview of all the activities up for grabs is to go on a Cool Tour, which combines a bus tour on land with a Baywatch Dolphin Tour in Galveston Harbor.
The Strand Historic District is where you can find many lovely old buildings that are now home to shops, restaurants, and museums. Two of these are the Offshore Energy Center Museum and the Galveston Island Railroad Museum. Other interesting diversions include a visit to the Tall Ship ELISSA (1877) and some of Galveston's historic homes, which include the Moody Mansion Museum and the very extravagant Bishop's Palace. Children can enjoy days of fun at the Schlitterbahn Galveston Island Waterpark, part of which becomes an indoor park in winter, so the fun never has to end. Other favorite attractions for families include the Ocean Star Drilling Rig Museum, the Lone Star Flight Museum, hiking in the Galveston Island State Park, or fishing at Galveston's 61st Street Fishing Pier.
Vacation Destinations: Birmingham
Birmingham is the largest city in Alabama, steeped in history and offering many activities for visitors. To learn all about it you can start at Vulcan Park and Sloss Furnaces, which document the rise of Birmingham as a leading iron and railroad center. Birmingham also played a significant role in the Civil Rights Movement, and to learn more about that side of the city's history you can visit the Birmingham Civil Rights Institute and Kelly Ingram Park, the famous site of the 1960's Civil Rights demonstrations. The Southern Museum of Flight, the Barber Vintage Motorsport Museum, and the McWane Science Center are all entertaining and educational city attractions.
From history we move on to the arts, and the Birmingham Museum of Art is the logical place to start. Here you can see important international art collections, including the world's largest collection of Vietnamese ceramics. Theater lovers will delight in the entertainment offered at the Virginia Samford Theatre, the Birmingham Children's Theatre, or the historic Alabama Theatre. Outdoor pursuits include hiking or cycling at Red Mountain Park or in the Ruffner Mountain Nature Preserve.
Vacation places: Lowell
Spend an interesting and educational weekend in Lowell, the fourth-largest city in Massachusetts, where you can learn all about the rise of the textile industry in America and visit some really unique museums. You can get a feel of what life was like back in the industrial age by visiting the Lowell National Historic Park to see the Boott Cotton Mill and Museum and the Mill Girls and Immigrants Boarding House, to name just a few of the parks attractions. Still on the topic of textiles, the New England Quilt Museum, which is situated in a classic Greek-Revival building, will give you the chance to admire hundreds of antique quilts.
The National Streetcar Museum has several exhibits that will fascinate anyone interested in transport, and it offers free trolley rides from May to October. To embrace the great outdoors you can enjoy kayaking at the UMass Lowell Kayak Center or watch the Lowell Spinners in action at the LeLacheur Park. Patrons of the arts can visit the Whistler House Museum of Art or the Mogun Cultural Center, or they can take in a show at the Merrimack Repertory Theatre. The Back Page Jazz and Comedy Club is the place to go for lively evening entertainment, and there are many restaurants and pubs where you can sample local cuisine.
Vacation spots: Sarasota
Sarasota is an ideal weekend getaway destination on the Gulf Coast of Florida, combining great weather with many enticing attractions. You could spend your entire weekend on the beach or try some other great outdoor activities such as hiking the Legacy Trail (which runs 10.8 miles from Sarasota to Venice), exploring the boardwalk and canopy walkway at the Myakka River State Park, doing some bird-watching at The Celery Fields wetland, or learning how to kayak or paddle with the Sarasota Paddleboard Company.
Best vacation spots: The Ringing is a must-see fine art museum, featuring an extensive collection that includes famous artists like Rubens, Gainsborough, and Velasquez, while the Marietta Museum of Art and Whimsy provides a fun take on art and creativity. To enjoy the performing arts you can visit the Van Wezel Performing Arts Hall where music, dance, comedy, and theatrical performances are staged, or watch a production by the Westcoast Black Theatre Troupe.
There are plenty of attractions for families, starting with the Sarasota Jungle Gardens, the Big Cat Habitat and Gulf Coast Sanctuary (where you can see rescued big cats and learn about conservation), and the Mote Marine Laboratory and Aquarium. Siesta Key Village on the island of Siesta Key features lively evening entertainment at a variety of pubs and restaurants.
Attractions near my location: Carlsbad CA, Newport Beach, SC, Florida Parks, Frankfort, Laguna Beach, Chelsea, Naples, Harlem, Chattanooga, Sarasota, Romantic San Antonio, Italian San Antonio, Newport Beach Restaurants, Las Vegas Restaurants, Portland Burgers, Italian Portland, Portland Sushi, Fort Lauderdale, Indian Orlando, Italian Orlando, Miami, Seafood Miami, Italian Miami, Birmingham, Philadelphia, Indian Philadelphia, Richmond Restaurants, Atlanta Lunch Spots, Atlanta Burgers, Hearst Castle, Kalahari, FL, Schlitterbahn, Georgia Aquarium, Hammock Beach Resort, Japanese Tea Garden, Stanley Hotel, Busch Gardens Tampa, Santa Ana Zoo, Beaches in Florida, Poconos, Manchineel Tree, Kansas City, Paris, Boston, Leavenworth, Mystic, Fredericksburg, Houston, Denver, St Augustine, Bar Harbor, Astoria, Bloomington, Duluth, D.C., Palm Springs Tram, Saratoga Springs, Taos, Oceanside, Myrtle Beach, Dauphin Island, St Louis, Carmel, OKC, Minneapolis, Salt Lake City, Solvang, Kennebunkport, Brattleboro, Detroit, Camden, Bellevue
Ideas: Best Towns and Historic Cities for Travel, Popular day trip ideas, Farmers Markets, Living & Vacation Deals, Contemporary art, Spa Treatment, Watch live, Trip ideas, Beach vacations, Weekend getaways, Travel tips, Tiny Homes, Hiking trails, Beach vacations, Golf courses, Arts center, Travel guide, Amusement parks, Places to live, Vacations for Couples, Packages, Offers, Tours, Date Night Ideas, Pictures of Romantic Hotels, Summer Vacation & Free Things to Do Around Me, Fun places to visit, events, facts, tours, beaches near me, all inclusive & photos of what to do last minute near my location: Great Attractions & Free Activities, Unique Family Vacations, Pet-friendly, Interesting Excursions, Road trips & Cool places to visit


Best Restaurants near me: Seafood Atlanta, Italian Atlanta, Denver Burgers, Italian San Diego, San Diego Burgers, Portland, D.C., Chattanooga Restaurants, Seafood Baltimore, Restaurants in St Louis, Chicago Burgers, Italian Chicago, Kansas City BBQ, Annapolis, Miami Restaurants, Vegan NYC, Charlotte, Birmingham Restaurants, Sedona Restaurants, Indian Houston, Las Vegas Vegan, Chicago Romantic, Boston Burgers, Boston Italian, Italian NYC, Vegan NYC, Indian NYC, Seafood NYC, Indian Las Vegas, Italian Orlando
Ideas: Boutique Hotels, Inn & Bed and Breakfasts, Best Towns and Historic Cities for Travel, Popular day trip ideas, Farmers Markets, Living & Vacation Deals, More Famous Landmarks, Restaurants, Bars, Cafes, Fall Honeymoon, Downtown Wedding Venues, Family Weekend Trips, Excursions, Cool Vacation Spots & Summer Destination Facts
More vacation ideas: Jim Thorpe, Holland, Pittsburgh, Romantic Getaways, Cape May, Texas Lakes, Caribbean Honeymoon, NC, CO, Indoor Water Parks, Oxnard, Zurich, Black Sand Beaches, The Wave Arizona, Spokane, Encinitas, Cabrillo National Monument, Corpus Christi, Balboa Island, Hampton, Woodstock, Calgary, Sacramento, Florida, Orlando, Provincetown, Point Lobos, Lyon, Moab, Hudson Valley, Breckenridge, Colorado Springs, San Diego Beaches, Find a Pink Sand Beach, Laguna Beach, Helena, Jacksonville, Puerto Rico, Raleigh, California, Asheville, Hudson, San Jose, Memphis, Stowe, Catskills, Gatlinburg, Milwaukee, Palm Springs, Louisville, Virginia Beach, Wilmington, Healdsburg, Fort Worth, Ft Lauderdale, Knoxville, Chattanooga, Honolulu
Best vacation spots in the U.S.: Kirkland
Kirkland is picturesquely situated along the shores of Lake Washington, offering visitors a great choice of outdoor activities, a vibrant arts scene, and great restaurants. You can start by exploring Marina Park where you can cycle, stroll, and fish just minutes from Kirkland downtown. Juanita Beach Park is the ideal place to soak up the sun or enjoy playing tennis, horseshoes, or ball games, while Juanita Bay Park is a 110-acre nature preserve right in the midst of the city where you can enjoy walking, jogging, or bird-watching in a relaxing and picturesque environment. Another very popular beach area can be found at the Doris Cooper Houghton Beach Park, which is open all year round and has good facilities for children.
For a change of pace you can take a cruise on Lake Washington with Argosy Cruises or visit the Techcity Bowl & Fun Center for bowling, billiards, and arcade games. Adults can visit Laugh's Comedy Club to enjoy some up-and-coming comedians in action. Foodies will be spoiled for choice with many restaurants serving every type of cuisine you could wish for, and you also have the chance to visit the Chainline Brewing Company or do a wine tasting at The Grape Choice.
Vacation spots: Spokane
Spokane is a great destination for weekenders looking for an exceptional variety of outdoor activities combined with some good museums. At the heart of Spokane, you will find the Riverfront Park, which covers over 100 acres and includes the spectacular Spokane Falls and several other attractions, which you can see from the Spokane Falls Skyride, or reach on foot. Another popular green space is Manito Park, which features beautiful gardens a conservatory filled with tropical plants and playgrounds for the kids. A walk through the John A. Finch Arboretum will reward you with a superb display of trees and other plants, and hikers can enjoy the Spokane River Centennial Trail in Riverside State Park.
If you have a good head for heights you should head to Mica Moon Zip Tours for an exciting tree-top tour, while adventurers can visit the ROW Adventure Center to go white-water rafting along an exceptionally dramatic 8-mile stretch of the Spokane River. In winter the Mount Spokane Ski and Snowboard Park becomes an exciting venue for winter sports. To add a dash of culture to your weekend you can visit the Northwest Museum of Arts and Culture, or attend a concert at the historic Art Deco Martin Woldson Theater at The Fox to listen to the Spokane Symphony.
Best vacation destinations: Sacramento
Sacramento, California is a lovely river-side city that is proud to offer visitors some really fascinating museums and other attractions to keep the entire family busy all weekend. If you are travelling with the family, the Discovery Museum Science and Space Center, a brilliant interactive museum for children, should top your must-see list of attractions. Afterwards you can visit McKinley Park and Fairytale Town, which are both unique playgrounds that encourage boisterous outdoor fun. The Sacramento Zoo is both entertaining and educational for children of all ages.
Historians have plenty to look forward to, starting with the Old Sacramento State Historic Park, a 28-acre historic district offering various activities. Although most of the historic buildings now house shops and restaurants, the district is also home to the Sacramento History Museum. Other museums to include in your itinerary are the California State Railroad Museum, where you can see a collection of 21 restored carriages and locomotives, the California Automobile Museum, boasting 160 restored classic vintage cars, and Leland Stanford Mansion State Historic Park, which documents the life of the wealthy during the California Gold Rush. The Crocker Art Museum features an eclectic collection from all over the world, and you can request a guided tour for a really in-depth visual arts experience.
Best vacation spots: Fort Wayne
Fort Wayne, Indiana is blessed with an abundance of lovely green spaces and some really entertaining activities, all of which combine to provide the perfect destination for a weekend getaway. One of the most enticing green spaces is the Foellinger-Freimann Botanical Conservatory where plants from all over the world can be admired throughout the year, closely followed by the Lakeside Park and Rose Garden, which is an absolute delight to the senses and also has a great children's playground. Headwaters Park, situated in the heart of downtown Fort Wayne, is a green oasis with a splash pad for the kids in summer and an ice-skating rink in winter, and Eagle Marsh Nature Preserve offers great hiking trails and wildlife viewing.
A visit to the Fort Wayne Museum of Art should be on the to-do list of all art lovers, while theater-goers can catch a show at the historic Embassy Theatre or the Foellinger Theatre. Fort Wayne's many excellent museums and historic attractions include Old Fort Wayne, the Fort Wayne Firefighters' Museum, Allen County War Memorial Coliseum and the Fort Wayne Aviation Museum. Children can have educational fun at Fort Wayne Children's Zoo and Science Central, and foodies can anticipate chocolate tasting at DeBrand Fine Chocolates.
Best vacation destinations: Topeka
Home to a good variety of indoor and outdoor activities, Topeka is an excellent weekend destination in Kansas. Start your exploration at the impressive Kansas State Capitol Building, where you can go on a guided tour all the way up to the top of the 304-foot high dome.
The history of Topeka comes alive at the Kansas Museum of History, and for some military history you can visit the Museum of the Kansas National Guard and the Combat Air Museum, which houses a collection of 36 aircraft dating back to World War I. To combine history and beauty you can visit Old Prairie Town at Ward-Meade Historic Site where several historic buildings are set in a 2.5 acre botanical garden.
Families are particularly well-catered to in Topeka, and there are many attractions to visit, including the Kansas Children's Discovery Center, where learning about art, science, and nature is great fun, and the Topeka Zoo, both of which are situated in Gage Park. You can also try Go Karts at the Sports Center or bowling at West Ridge Lanes & Family Fun Center. The performing arts are represented by the Topeka Performing Arts Center or the Topeka Civic Theatre & Academy, where you can enjoy a dinner theater production.
Great Restaurants in: Italian Las Vegas, Museum Restaurants, Austin, Austin Burgers, Minneapolis Restaurants, Seafood in Myrtle Beach, Long Island Restaurants, Nantucket Restaurants, Charleston Seafood, Omaha Restaurants, Santa Fe Restaurants, New Orleans Seafood, Chattanooga Restaurants, Brooklyn Restaurants, DC Restaurants, Romantic Memphis, Toronto Restaurants, LA Restaurants, Italian LA, D.C. Seafood, D.C. Burgers, Italian D.C., Houston Burgers, Las Vegas Burgers, San Antonio Burgers, Las Vegas Burgers
Ideas: Wedding Ideas, Summer Honeymoon, Fall Anniversary Ideas, Getting Married & Romantic Places, Places to Eat, Excursions, Bucket list, Fun & Cheap Weekend Getaways, What's near me, Weekend Vacations with Kids, Trip finder, Getaways near me & Scenic places near me, Threeday weekend, Solo travel, National parks, Travel inspiration, Beautiful places near me, Travel guide, malls near me, nightlife, water park, shopping center, nightclubs, breakfast, trip finder, Labor Day, Air travel, Guide App channel, Live music, Art institutes
Galena
Galena, Illinois has something for everyone to enjoy on a weekend getaway. This lovely city has more than its fair share of listed historic places you can visit, and in addition there are museums, art galleries, wineries, and breweries waiting to welcome you. The impressive list of historic houses starts with the home of the former Civil War General and United States President, Ulysses S Grant. Others on the must-see list include the Elihu B. Washburne House, which is an 1845 Greek-Revival style home, Old Market House, which is from the same period, and Dowling House, which dates back to 1826.
Nature lovers can go hiking, cycling, and bird-watching at the Casper Bluff Land and Water Reserve or visit the beautiful Linmar Gardens. You can enjoy a romantic stroll through the West Street Sculpture Park and visit the Galena Center for the Arts to add a cultural element to your weekend, or have some fun at the P.T. Murphy Magic Theater. At Galena Cellars Winery & Vineyard, you can go on cellar tours and enjoy wine tastings, while beer drinkers can visit the Galena Brewing Company to learn all about beer production. In winter, the Chestnut Mountain Resort offers exciting and unique snowboarding opportunities.
Cincinnati
Whether you love history, arts, and culture or outdoor family fun, Cincinnati is an ideal weekend destination. The Cincinnati Art Museum and the Taft Museum of Art are both must-see attractions for all art lovers, and they feature the Old Masters as well as modern works by famous artists such as Monet, Picasso, and Pissarro. After you have feasted your eyes on the visual arts you can pay homage to the performing arts at the Cincinnati Music Hall (for opera, ballet, and symphony), or visit the Cincinnati Fringe Festival if you are in the area during May-June.
Families will have a tough time prioritizing the many exciting activities on offer; the Duke Energy Children's Museum allows kids to have fun while learning, and the Museum of Natural History & Science also has an excellent reputation. For fun rides you can go to Coney Island Amusement Park, or you can visit the children's playground and the Butterfly Show at Eden Park.
Other interesting attractions to add to your itinerary are the Cincinnati Observatory, which is housed in a beautiful historic building, the Cincinnati Reds Hall of Fame and Museum, and the fascinating American Sign Museum. Foodies can indulge their taste buds on a Cincinnati Food Tour, visit the Findlay Market, or enjoy a pleasant dining experience on the Cincinnati Dinner Train.
Bloomington
The lovely university city of Bloomington is an ideal weekend getaway in Indiana, offering visitors a good mix of art, culture, and outdoor activities for families and couples. A good place to start exploring Bloomington is on the campus of the Indiana University, where you can go on an informative campus tour, visit the Indiana University Art Museum (widely regarded as being one of the best in the country), or attend a ballet or musical performance at the Indiana University Jacobs School of Music.
Visitors of all ages can spend hours enjoying the many interactive exhibits and displays at the WonderLab Museum of Science, Health, and Technology, and if you would like to add to your knowledge about Buddhism, you can go on a guided tour of the Tibetan Mongolian Buddhist Cultural Center.
Nature lovers should not miss Monroe Lake, where you can go boating, kayaking, and water-skiing, while hikers can explore the surrounding protected forests and wilderness areas on foot. Birders and photographers can indulge their passion on a guided tour offered by IndiGo Birding Nature Tours. Wine-tasting is a popular pastime in Bloomington, and at the Butler Winery and the Oliver Winery you can taste several unusual cultivars or go on a weekend cellar tour.
Kansas City
Kansas City has a wealth of unique offbeat museums, great cultural attractions, and delectable food, ensuring that it remains a popular weekend attraction. The city is famous for its jazz heritage, which you can uncover at the American Jazz Museum located in the Jazz District. This is also where you can find the Negro Leagues Baseball Museum, which will teach you all about the history of African-American Baseball.
Some of the unusual attractions you can visit include the National Museum of Toys and Miniatures, the Money Museum (at the Federal Reserve Bank of Kansas City), the Arabia Steamboat Museum, and the Kansas City rail experience at Union Station.
You can feast your eyes on European and American art at the Nelson-Atkins Museum of Art, or take a guided tour of the Kemper Museum of Contemporary Art, and experience an outstanding production at the Kauffman Center for the Performing Arts, which is home to the Kansas City Symphony, the Lyrics Opera of Kansas City and the Kansas City Ballet. Families can take the kids to the Kansas City Zoo, the SEA LIFE Kansas City Aquarium, and to the Hallmark Kaleidoscope, where children are encouraged to unleash their creativity. Celebrate the delectable flavors of Kansas on a walking food tour offered by Taste of Kansas City Food Tours.
Wichita
Wichita, Kansas is filled with interesting art, museums, and outdoor attractions for everyone, making it an ideal destination for a fun-filled weekend. If you love art and culture you can spend several hours admiring the great collection of contemporary and modern art at the Ulrich Museum of Art and then stroll through the Martin H. Bush Outdoor Sculpture Collection to round off your visit. The Wichita Art Museum in downtown has a good collection of work by American artists, and The Century II Performing Arts and Convention Center is the home of the Wichita Symphony and the Wichita Grand Opera, making it well worth a visit.
History enthusiasts can stroll through the historic Old Town district and the Old Cowtown Museum before visiting the Wichita Sedgwick Country Historical Museum located in an impressive gothic building that served as the original City Hall.
Other attractions to explore include the Botanica Gardens, the eclectic collections of the Museum of World Treasures, the Great Plains Nature Center and Exploration Place, Wichita Toy Train Club and Museum, and the Kansas Aviation Museum, all of which are great for all ages. Foodies can enjoy a taste of Kansas on a Wichita Food Tour, and you can always try out outdoor activities like boating, fishing, walking, and cycling at Sedgwick Park.
Great Restaurants in: Wilmington Restaurants, Tampa, Italian Tucson, Houston Seafood , Italian Houston, BBQ in Houston, Italian OKC, Burgers in Nashville, Toronto Lunch, Sydney Restaurants, Charleston Restaurants, Chattanooga Restaurants, Nashville Burgers, Romantic Restaurants, Italian Restaurants, Aspen Restaurants, Romantic Seattle, Seattle Seafood, Seattle Burgers, Italian Seattle, Charleston Seafood, Italian Indianapolis, Dallas Burgers, Vegan Dallas, Italian Dallas, Italian Columbus, LA Burgers, Vegan LA, Romantic San Francisco, Italian San Francisco, Naples, Ft Lauderdale, Washington D.C. Vegetarian, Boston, Chicago, Denver Vegetarian, Houston Vegetarian, San Diego, San Francisco
More U.S. Trip Ideas
Depending on what you want to see and do, there are many great places to visit in the United States, whether you are planning a last minute trip, summer getaway or a holiday vacation. Choose from city getaways such as New York, San Francisco and Chicago where you can go shopping, visit museums and taste a variety of different cuisines at city restaurants. If you are looking for places to relax surrounded by nature, there are many getaways to choose from depending on where you live.
Vacation Places: U.S. Cities
Some of our favorite East Coast getaways include New York City, romantic inns in Vermont and coastal hotels in Maine. There is little that you can't do in New York, whether you want to visit a museum, a national landmark, a beautiful park or a famous Broadway show. Stay in Times Square if you want to be in the middle of all of the action, surrounded by neon signs and thousands of people. Or pick a more quiet hotel near Central Park, such as the Pierre or the Mark. Spend a weekend in New York City dining out, going to see a play, and shopping.
San Francisco is known for its diverse dining, shopping and art. Head to Big Sur for spectacular views of the coast or to Napa and Sonoma for wine tasting and relaxing spas. The upscale Mandarin Oriental San Francisco provides a great base from which to explore the city. Guest rooms offer spectacular city views from floors 38 and up. Doubles from $349 per night.
Show more unique weekend getaways for couples: in PA, in Ohio, in Florida, in Texas, in Georgia and more.
There is always something new to see and do in Las Vegas, whether it's a hot new hotel, show or a restaurant by a famous chef. Trump International has luxury suites with kitchens and city views. The Bellagio is famous for its dining, shopping and the dancing fountains in front of the hotel. Spa Bellagio measures 65,000 square feet in size, featuring Zen-like contemporary architecture and spa treatments from Egypt, Indonesia, Thailand, India and Bali.
Vacation Places: Country Inns
Vermont is quite famous for its beautiful fall foliage. There is a choice of smaller inns as well as larger resorts, such as the Woodstock Inn & Resort or the Equinox which has an indoor pool, a spa, golf course, tennis, an off-road driving school and more.
Winters in the Adirondacks, are very romantic. Stay at the Lake Placid Lodge where you can take dog sled rides, go ice fishing, cross country skiing and snowshoeing.
Luxury rooms at the Pitcher Inn are furnished in unique style with relaxing jacuzzi tubs. Ask for one of the rooms with a wood burning fireplace. The Mountain Room features a mural with a 360-degree view of the Green Mountains which you can admire from your king-size bed. Room rates start at $375 per night. Read more about the Pitcher Inn, browse image galleries. and plan your weekend getaway.
Set on a 280-acre estate with three private lakes, Canoe Bay offers couples privacy and just 19 guest accommodations. Activities include snowshoeing, cross-country trails, and relaxing with in-room spa treatments.
For a weekend of fine wine and delicious eats, head to the Carneros Inn in Napa, California. Weekend rates from $520. Ask about seasonal specials in the winter.
Plan a weekend trip to the Brewery Gulch Inn in Mendocino, 3.5 hours from San Francisco. Enjoy scenic ocean views, and fireplaces in each guest room.
Fearrington House in North Carolina is a AAA Five Diamond getaway with a fabulous restaurant and individually furnished guest rooms. Canopied beds, original art and antiques contribute to a sophisticated romantic atmosphere.
Beach Getaways in the U.S.
Florida is popular in the winter months, featuring sandy shores and balmy weather. South Beach is famous for people watching, nightclubs and great restaurants. More secluded spots include private islands and smaller hotels.
The Hawaiian islands offers year-round warm tropical climate, beautiful sunsets and many activities. You can plan a secluded getaway in Hawaii, or pick a spot with shopping and many restaurants. Oahu has plenty to choose from, including surfing, diving, family-friendly and cultural attractions. Pick a hotel in Waikiki to be close to all the action, or stay at the Turtle Bay Resort on the more secluded North shore.Head to Honolulu if you are looking for a wide variety of activities, restaurants and beachfront hotels. Maui, the Big Island and Kauai are quieter than Waikiki, and offer beautiful scenery, a choice of accommodations and activities.
California offers many great getaway, from Napa and Sonoma to fun cities like San Francisco and San Diego. The Resort at Pelican Hill is a romantic spot with golf, spa and scenic views. Shutters on the Beach is set right on the shore in Santa Monica and displays a beautiful art collection throughout the hotel.
If you are planning a trip to Florida, choose from places like the Florida Keys, Miami and others. The state is home to many beautiful spas, golf courses and sandy shoreline. Check into the Sunset Key Cottages for a romantic trip with five star service.
Ski Destinations
Stay at the ski-in/ski-out Pines Lodge in Beaver Creek, Colorado. Whether you like to ski, snowboard or soak in a heated outdoor pool, this mountain getaway is a perfect winter stress buster. Rates from per night $348. Ask about the ski-free winter special.
Plan a trip to Colorado this winter and stay at The Osprey at Beaver Creek, with ski-in/ski-out access to the slopes. The Ritz-Carlton, Bachelor Gulch is another great hotel in Beaver Creak, offering fireplaces in many rooms and a 21,000-square-foot spa. The St. Regis Aspen has a luxurious spa with 15 treatment rooms and a specially designed couples room. Warm up in the sauna after a day of on the slopes, take a yoga class, and work out in the fitness center.
Top