North Carolina Vacations & Things to Do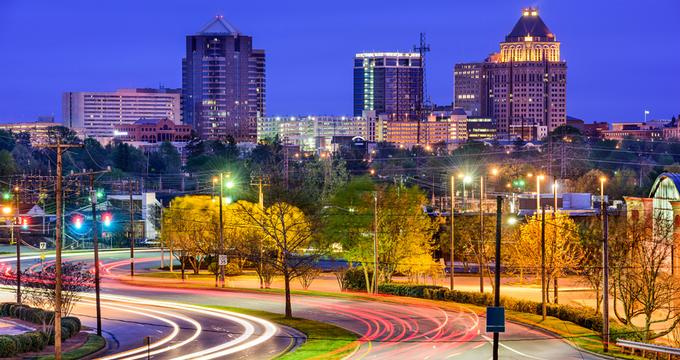 21 Best Things to Do in Greensboro, North Carolina

Plan a weekend trip to Greensboro to explore the city's museums, attractions, shops and restaurants.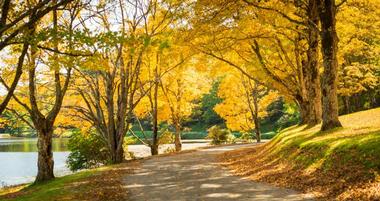 25 Best Things to Do in Boone, North Carolina
Boone is a charming historical town located in the Blue Ridge Mountains of western North Carolina.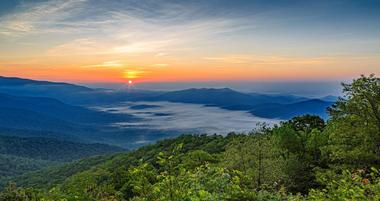 25 Best Day Trips in North Carolina
From the beaches of the Outer Banks to the tallest mountains of the Blue Ridge range, North Carolina contains endless opportunities for sightseeing and activities.
Where to Travel Now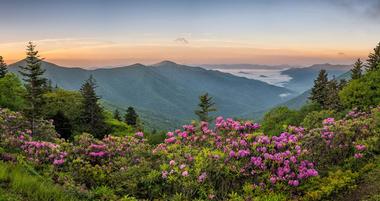 25 Best Places to Visit & North Carolina Destinations
North Carolina boasts more than 300 miles of barrier island beaches, idyllic small towns, and national seashores.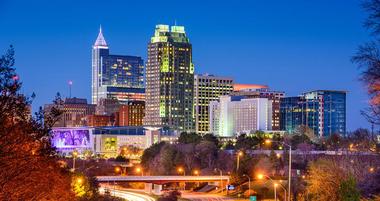 25 Best Things to Do in Raleigh, NC
Raleigh offers a great selection of museums, historic attractions, fun tours and adventures.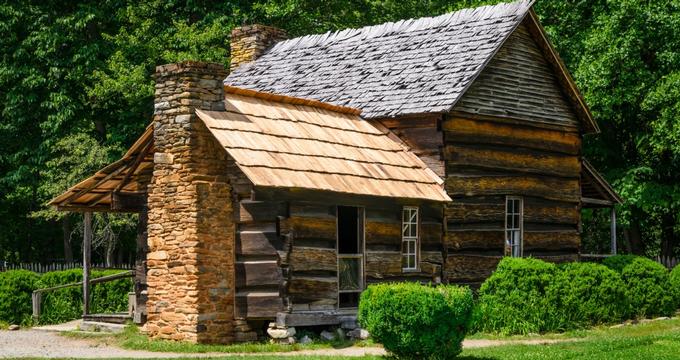 11 Best Things to Do in Cherokee, North Carolina
The small town of Cherokee is located in the Oconaluftee River Valley in North Carolina, close to the southern entrance of Great Smoky Mountain National Park.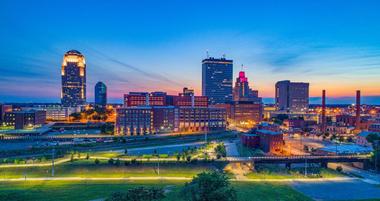 22 Best Things to Do in Winston-Salem, North Carolina
Top things to do in Winston-Salem, NC include Old Salem Museums & Gardens, the Reynolda House Museum of American Art and other great attractions.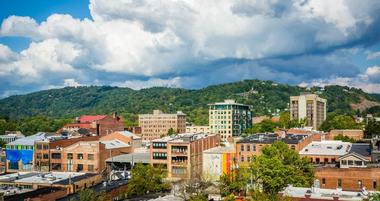 25 Best Romantic Getaways in Asheville
Asheville is a historic and charming city in North Carolina, nestled into the Blue Ridge Mountains.
More Feature Stories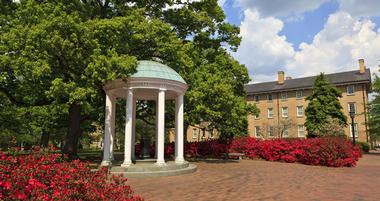 20 Best Things to Do in Chapel Hill, North Carolina
Home to the University of North Carolina, great parks and attractions, Chapel Hill is a fun weekend destination for couples and families.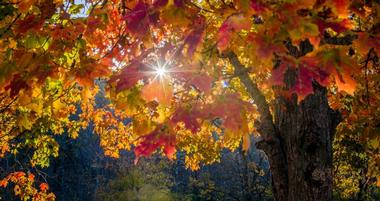 10 Best Things to Do in Monroe, North Carolina
Monroe is small, fast-growing city in Union County, North Carolina, with plenty to do whether you enjoy the outdoors or prefer more sedate activities such as wine tasting.
Weekend Getaways

50 Best California Weekend Getaways
NJ Places to Visit
10 Best Beaches Near Orlando
Best Florida Beaches
25 Best Things to Do in Oregon
20 Best Tennessee Vacations
Best Places to Visit in Alabama
25 Best Things to Do in Utah
25 Best Places to Visit in New Hampshire
25 Best Things to Do in Connecticut
Portland, Oregon Points of Interest
15 Best Beaches in Michigan
25 Best Things to Do in Jacksonville
Things to Do near me: From NYC, LA, Ohio, TX, PA, Florida, ME, SC, SF, From San Diego, Romantic Weekend Getaways, Anniversary, KY, AL, VA, OR, IN, From Atlanta, from Chicago, Top 10 Luxury, From Denver, SoCal, From Houston, VT, NYC, Family
Things to Do in North Carolina & Vacations
Things to Do in Durham
Set off on a great weekend getaway to North Carolina in the spectacular city of Durham. Visit the site of the biggest surrender of an American Civil War troop at the Bennet Place Historic Site, where Confederate General Joseph E. Johnston and Union General William T. Sherman signed the surrender in 1865. To see buildings circa 1850, stroll through one of the largest plantations in southern America at the Stagville State Historic Site. Much more history can be found while navigating the 17 historic structures in the American Tobacco Historic District which is now home to various shops and restaurants.
Durham's landscape is also quite beautiful with more than nine miles of the Eno River, which includes the ancestral home of several Native American tribes, being preserved at the Eno River State Park. The 55 acre public garden, Sarah P. Duke Gardens, located in the Duke University Campus, is another gorgeous location great for leisurely walks or jogs. To learn more about Lemurs, head to the Duke Lemur Center, the largest sanctuary for rare and endangered prosimian primates in the world which is currently home to over 250 primates. Meanwhile, the Museum of Life and Science will keep science and space lovers absolutely entertained with its Aerospace Exhibit featuring many artifacts from the early NASA space programs.
More Places to Go in North Carolina: Chapel Hill
A charming town in North Carolina, Chapel Hill is a fantastic choice of destination for a vacation with family or friends. Get immersed in the town's history at the only historic house open to the public, the Horace Williams House. The home is also a popular venue for art exhibits, community events and local concerts. Explore the curious and mysterious Gimghoul Castle, which is rumored to be haunted and has been associated with a secret society known as the Order of Gimghoul. After a trip back into time, catch an exciting local game of basketball or visit the California Basketball Museum at the Dean E. Smith Center.
For visitors that have always been curious about outer space, learn more about it at one of the oldest and largest planetariums in the United States, the Morehead Planetarium and Science Center. Don't miss out on featured exhibits like History Hallway, Highway of the Planets and Where American Astronauts First Met the Stars. Children, on the other hand, will undoubtedly find inspiration and motivation to learn more at the hands-on and interactive exhibits of the Kidzu Children's Museum. Art and nature lovers can admire over 17,000 works from various continents and art movements at the Ackland Art Museum followed by a lovely stroll amidst the gorgeous greenery of the North Carolina Botanical Garden.
More places to visit in North Carolina: Charlotte
There's no shortage of fun, educational and exciting activities in the idyllic town of Charlotte. There's no better way to start a trip to this city than by visiting the internationally acclaimed Mint Museum. The museum is also one of the oldest art museums in North Carolina and is home to exceptional and ground-breaking exhibits. A collection of over 50 stationary aircrafts alongside a milieu of aviation related artifacts can be seen at the Carolinas Aviation Museum. On the other hand, land speedsters will love a visit to the NASCAR Hall of Fame, one of the city's most popular attractions and home to historic race cars, behind-the-scenes exhibits and racing simulators.
If traveling with children, explore the natural world at Discovery Place, one of the leading science centers in the country, which features dynamic displays and information exhibits. Kids up to 11 years of age should also spend some time at ImaginOn, a children's library and theater that's known for bringing well-loved stories to life. To tour the city's nature, spend a quiet afternoon in the heart of a pristine bird sanctuary and garden at Wing Haven. Better yet, go fishing, canoeing and more at the picturesque Lake Normal or take a guided tour of the UNC Charlotte Botanical Gardens. More ideas: Romantic Restaurants in Charlotte..
Wilmington, North Carolina
Spend a fun and relaxing vacation at North Carolina's coastal town of Wilmington. Take a morning or afternoon stroll to the Cape Fear River waterfront at Riverwalk, a historic district in Wilmington that is home to several other tourist attractions. Go back in time to explore the streets, homes, gardens, churches and more of old at Wilmington's Historic District, one of the largest historic districts in the United States spanning over 230 blocks. For a distinct southern experience, admire antebellum architecture at its finest at the 10,000 square foot Bellamy Mansion Museum. World War II history buffs will love exploring the USS North Carolina Battleship, a ship so fast and powerful that it took part in nearly every major battle at the Pacific Ocean during the war. To see a tamer but equally historical attraction, cruise down the Cape Fear River on the Henrietta II, a charming old stern-wheel river boat inspired by the old steamboats on the river.
An enriching summer experience can be enjoyed at the Sea Turtle Camp where campers can make a positive impact on the environment by volunteering at the Karen Beasley Sea Turtle Rescue and Rehabilitation Center. For leisure, spend an afternoon in quiet reflection with hundreds of koi and catfish in the midst of lovely themed gardens at the New Hanover County Arboretum. Don't forget to visit the salt marshes, maritime forests, tidal flats and other ecosystems at the largest undisturbed barrier island in North Carolina's southern coast, the Masonboro Island Reserve.


Asheville
Take a dream vacation to the stunning and picturesque mountain town of Asheville, North Carolina. Start by visiting one of the most popular tourist attractions in the city, the Biltmore Estate. Owned by the Vanderbilt family, the private mansion is best known for being a stunning representation of the Gilded Age and offers awe-inspiring tours. Bookworms can wander the home of a 20th century American literature powerhouse at the Thomas Wolfe Memorial. For a unique tour of all that Asheville has to offer, hop on and off a historic trolley while soaking in the heritage, architecture and history of the city at the Gray Line Trolley.
Tourists who want to let their tummies take the lead can experience foraging for food and cooking it themselves at the Wild Food Adventures' 'No Taste Like Home' tour. Other popular tours held by the company include the 'Show and Smell' and the 'Off-the-Eaten-Path' tour. For those who would rather go straight to eating, set off on a culinary adventure and visit the most popular culinary establishments in the city with the Asheville Food Tours. Looking for more to do? Admire and examine the largest collection of Appalachian Crafts in the world at the Folk Art Center or watch a variety of live performances at the Diana Wortham Theatre.
Winston-Salem
A lovely town nestled in between the Atlantic Ocean and the Blue Ridge Mountains, Winston-Salem has a population of less than 400,000 and was founded in 1766 by German-speaking Protestants, also known as Moravians. To fully appreciate the history of this small and charming town, take a trip back in time to old Salem and explore restored buildings while touring the Old Salem Museums and Gardens. Another option is to wander through what's left of a small religious village that Moravian settlers first built over 250 years ago at the Historic Bethabara Park. Tourists can also visit the only remaining example of an agricultural village and the only active Moravian village left in the country at Bethania. Moreover, see various styles of architecture such as Colonial and Classic Revival through over 500 buildings dating back to 1897 at the West End Historic District.
Interesting and unique tours of the city can be enjoyed with Triad ECO Adventures via their 2-hour Segway tour through town or stand-up paddle board tours. At the Black Mountain Chocolate Factory Tour, guests can learn all about the hard work that goes into the making of chocolate. Art and culture of Winston-Salem can be admired at the Southeastern Center for Contemporary Art while visitors can learn about the founding of Forsyth County and the history of the town at the New Winston Museum.
Raleigh
Incredible museums, parks and activities are ripe for discovery in the beautiful city of Raleigh. Appreciate an impressive collection of European Renaissance paintings, Egyptian funerary art and artifacts from Ancient Greece and Rome at the North Carolina Museum of Art. Meanwhile, visitors can learn nature's secrets and see whale skeletons, dinosaurs and even a two-story waterfall up close at the North Carolina Museum of Natural Sciences. Soak in the history of Raleigh and explore what locals call the "birthplace of Raleigh" at the Joel Lane Museum House, built in 1769 and once deemed "The best house for 100 miles.". History buffs can also discover the biggest plantation in Wake County circa 1785 and visit the birthplace of Andrew Johnson, America's 17th President at the Mordecai Historic Park.
Tours and attractions in Raleigh are also diverse and enjoyable. Eat your way through Raleigh's best foodie offerings on a walking tour of restaurants and shops downtown with Taste Carolina Gourmet Food Tours. At Videri Chocolate Factory Tours, guests can watch the entire chocolate making process from start to finish while Go Ape Treetop Adventure offers canopy tours and adrenaline pumping rope courses for an adventure of a lifetime. Don't forget to visit the JC Raulston Arboretum at the North Carolina State University to enjoy the breathtaking Color Trials Area.
Greensboro
Visit Greensboro, the third largest city in North Carolina, for an exciting vacation and experience a local family favorite. With a trifecta of popular family-friendly attractions, guests can explore an aquarium, museum and zoo at the Greensboro Science Center, one of the most visited attractions in town. For an enjoyable and exciting day out with the family, head to Celebration Station, a fun-filled adventure theme park filled with rides and games for all ages. Guests who love to spend some time on ice can go ice-skating or play a friendly game of hockey at the multipurpose facilities of the Greensboro Ice House. Avid shoppers and antique aficionados, on the other hand, should head to the Antique Market Place to shop for unique souvenirs, gifts or certified antiques at the stores of over 150 vendors.
Celebrate the city's local heritage and culture while learning about the lives of the Quakers, Scots-Irish and Native Americans that shaped the rich history of the city at the Greensboro Historical Museum. Stop by the Guilford Courthouse National Military Park to commemorate the 1781 Battle of Guilford Courthouse, the most contested battle of the Revolutionary War's Southern Campaign, or peruse one of the largest collections of modern and contemporary art in the southeast at the Weatherspoon Art Museum. Visitors should also make sure to stop by and view the iconic bronze sculptures of the 7.5 acre Tanger Family Bicentennial Garden.
Top