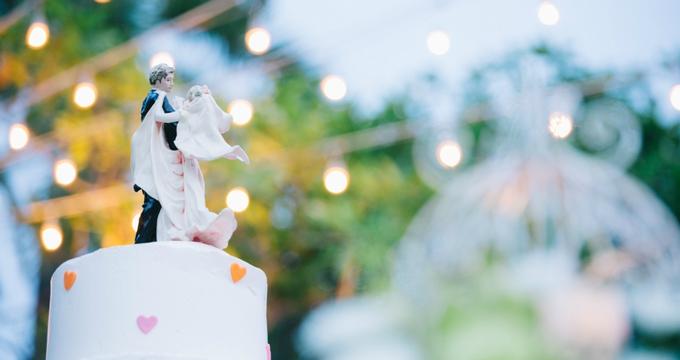 25 Best Cincinnati, Ohio Wedding Venues

Couples ready to tie the knot in Cincinnati have ample venue choices, from a historic boutique hotel to a modern art museum to a country chapel.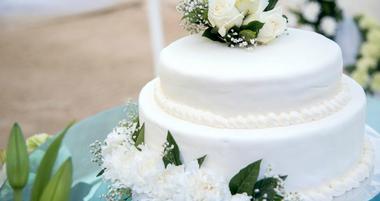 25 Unforgettable Wedding Venues in Philadelphia
For couples lucky enough to tie the knot in Philadelphia, wedding venues are as numerous as they are extraordinary.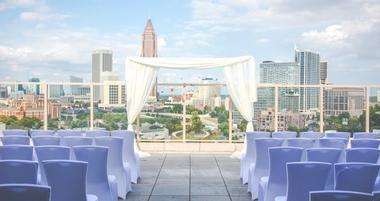 21 Best Wedding Venues in Atlanta, Georgia
Whether you're a long-time local or someone who lives elsewhere but loves the energy of the city, Atlanta is a great place to tie the knot.
Where to Travel Now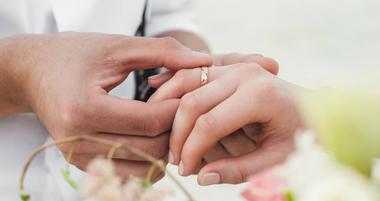 25 Unforgettable Wedding Venues in Washington, D.C.
The nation's capital has no shortage of stylish locations for your big day, starting with these 25 dazzling wedding venues.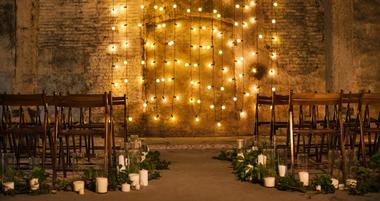 23 Best Wedding Venues in Memphis, Tennessee
Memphis has a range of beautiful venues for special occasions, celebrations, and gatherings for all tastes and budgets.
Weekend Getaways

25 Unique Wedding Venues
When it comes to tying the know, there are a plethora of stunning venues around the country that promise to provide an unforgettable experience and leave lasting memories. Whether you want a grand outdoor wedding with panoramic mountain views or a romantic oceanside gathering on a beautiful beach, there are venues all around the country that cater to all budgets, locations, and styles. Enjoy a Caribbean-style beach wedding on the secluded island of Sunset Key at the Sunset Key Cottages; savor a quintessential Cape Cod Experience in a semi-private hunting lodge at the Chatham Bars Inn Resort & Spa; or say your vows in beautifully manicured gardens with stunning rose gardens at The Fearrington House Inn in North Carolina. Here are some of the best places to say 'I do' around the country.
Meridian House - D.C
Conveniently located a mile north of the White House in the heart of Washington, D.C., Meridian House is an exquisite historic home with stately elegance and three acres of manicured gardens that provides an ideal setting for prestigious events. Designed by American architect John Russell Pope, who also designed the Jefferson Memorial and the National Gallery of Art, the mansion was built in 1920 and is still boasts original decorative features such as French brass hardware, the over-door paintings, and ornate lighting fixtures. The estate is enclosed in high walls that shelter a formal garden featuring a beautiful grove of European linden trees and a sizeable pebbled courtyard, which can be hired for intimate ceremonies or grand receptions.
1630 Crescent Pl NW, Washington, DC 20009, United States, Phone: +1 202-667-6800
Castle Hill Inn - Rhode Island
The Castle Hill Inn is a historic estate on Rhode Island that offers an array of exquisite venues for unforgettable weddings, along with luxurious accommodations, world-class cuisine, and high-end amenities and facilities. Beautifully-appointed spaces at the Inn include the graceful Chalet Terrace covered with a one-of-a-kind Sperry tent that boasts stunning panoramic views of Narragansett Bay; the intimate and enchanting Chalet which is abundant with old-world charm; a historic New England lighthouse at the edge of Castle Hill's shoreline; and a vast oceanfront lawn with breathtaking views over the Atlantic Ocean.
590 Ocean Ave, Newport, RI 02840, USA, Phone: +1 401-849-3800
Arizona Biltmore – Arizona
Built in 1929, the Arizona Biltmore is a luxury resort is set on 39 acres of beautifully manicured and maintained landscapes with eight outdoor swimming pools, a 92-foot waterslide, and a swim-up bar, seven tennis courts, and two championship golf courses. The deluxe hotel features stylishly appointed guest rooms and suites with chic décor, balconies with beautiful views, and modern amenities such as minibars, flat-screen televisions, and complimentary wireless Internet. Upgraded suites and private villas have full kitchens, wet bars, and living spaces with fireplaces, while Club Rooms have personal concierges and butler services and enjoy access to a private lounge with a free continental breakfast every morning and drinks throughout the day. Additional facilities at the resort include five restaurants and bars, an exclusive spa and wellness center, a 24-hour fitness center, and a children's camp and playground.
2400 E Missouri Ave, Phoenix, AZ 85016, USA, Phone: +1 602-955-6600
The Little Nell - Colorado
The Little Nell is a chic ski-in/ski-out resort on Aspen Mountain at the base of the Silver Queen Gondola and a short walk from the Aspen Art Museum. The resort features stylish, contemporary guest rooms and luxury suites with marble en-suite bathrooms, living areas with fireplaces, balconies with city or mountain views, and modern amenities such as include flat-screen televisions with Blu-ray players, iPod docks, mini-fridges, coffeemakers, and complimentary wireless Internet. Upgraded suites enjoy Jacuzzis or steam showers, and mini-fridges are stocked with snacks and non-alcoholic drinks. Guests at the Little Nell can dine at a posh restaurant or an informal tavern, and sip cocktails at three bars and lounges. Additional guest services include an outdoor swimming pool and hot tub, seasonal loaner bikes, a range of activities for children, a ski concierge, and airport, in-town, and ski shuttle transfers.
675 E Durant Ave, Aspen, CO 81611, USA, Phone: +1 970-920-4600
Aria Event Center – Minnesota
Located in the historic Minneapolis North Loop, the Aria Event Center is an award-winning events venue and a landmark industrial space with exposed brick walls, elegant crystal chandeliers, striking architectural elements, and pop art accents. The former theater space provides an extraordinary backdrop for unforgettable ceremonies and receptions with an open and flexible floor plan, soaring 30-foot ceilings, plenty of rigging points for décor and lighting, and exceptional acoustics. Aria has a full-service bar that serves a variety of premium beer, fine wines from around the world, handcrafted cocktails, and imported spirits.
105 N 1st St, Minneapolis, MN 55401, United States, Phone: +1 612-342-2742
Big Cedar Lodge - Missouri
Snuggled deep in the magnificent Ozark Mountains of Missouri, Big Cedar Lodge is a secluded haven of beauty and tranquility that echoes a time gone by. Surrounded by an area steeped in history, this rustic resort epitomizes the American wilderness and offers guests a little slice of outback heaven. Big Cedar offers a variety of specialty lodging accommodations, ranging from cozy knotty pine cottages and log cabins in the woods to grand hillside villas with spectacular views of the glassy Table Rock Lake below.. Enjoy a variety of delicious fare at no less than four restaurants in the resort. Savor southern home-style food in a historical setting at The Devil's Pool Restaurant and for exceptional dining and breath-taking views, head to Top of the Rock.
190 Top of the Rock Road, Ridgedale, MO 65739, USA, Phone: +1 417-335-2777
Hyatt Regency Lake Tahoe Resort, Spa, and Casino - Nevada
The Hyatt Regency Lake Tahoe is a luxury lakefront resort with upscale accommodations, modern amenities, and an array of deluxe facilities and sporting activities in and around Lake Tahoe. Located in Incline Village, just a short drive from the world-renowned Diamond Peak Ski Resort and the championship golf course at the Village, the Hyatt Regency Lake Tahoe features deluxe guest rooms and suites with en-suite bathrooms, spacious living areas with comfortable décor and modern conveniences, and secluded cottages with balconies and terraces overlooking a private beach. Stylish facilities at the resort include seven restaurants, bars and lounges, a casino, a lagoon-style swimming pool with hot tubs, a private beach and an exclusive spa and wellness center. Guests can also enjoy a 24-hour fitness center and a complimentary ski shuttle to some of the finest slopes in the world.
111 Country Club Dr, Incline Village, NV 89451, USA, Phone: +1 775 832 1234
Blue Hill at Stone Barns - New York Surrounded by the rolling Pocantico Hills forty-five minutes outside New York City in Westchester County, Blue Hill at Stone Barns is a working farm and education center that features a restaurant and event spaces for special functions. One of several beautifully restored barns, the HayLoft at Stone Barns boasts original stonework, soaring ceilings, and ample space for dancing for up to 260 guests, while the restaurant's main dining room hosts special events for up to 125 guests. Over 15,000 square feet of indoor space is available for events of different formats and sizes. The venue offers on-site catering from the restaurant, which serves farm-to-table fare using ingredients sourced from local farms and artisans.
630 Bedford Road, Tarrytown, NY 10591, Phone: 914-366-9600
The Fearrington House Inn - North Carolina
Located midway between the nation's capital and the historic port of Charleston, the Fearrington House Inn is a charming retreat just a short walk from Camden Park. Set in elegant clapboard houses on 60 acres of beautifully manicured gardens and grounds with stunning rose gardens, this upscale hotel features individually decorated stately rooms with period décor, antique furnishings, and original artworks, along with fireplaces, flat-screen televisions with cable channels, iPod docking stations, and complimentary wireless Internet. A complimentary gourmet breakfast and afternoon tea are served daily, and an elegant restaurant with entrancing garden views serves seasonal gourmet cuisine in a beautiful setting. Guests can enjoy pampering massages and body treatments at a luxury spa, as well as access to the wellness center at the nearby Duke Center for Living.
2000 Fearrington Village Center, 230 Market Street, Pittsboro, NC 27312, United States, Phone: +1 919-542-2121
The Clubhouse at Baywood Greens – Delaware
The Clubhouse at Baywood Greens is southern Delaware's premier wedding and event venue. Based at the Baywood Greens Golf Club, just three miles from Rehoboth Beach, the Clubhouse at Baywood features a 4,760-square-foot ballroom with a large dance floor overlooking the manicured gardens for grand receptions. The club also boasts two balconies overlooking the ceremony garden, and an outdoor verandah for more intimate cocktail receptions, and spacious lawns for a tented reception, and provides a team of professional planning staff that will take care of every detail. The Clubhouse at Baywood is a full-service wedding venue with on-site accommodations and services such as on-site catering and beverage, floral and event design services.
32267 Clubhouse Way, Long Neck, DE 19966, United States, Phone: +1 302-947-9225
Sunset Key Guest Cottages – Florida
Located on the beautiful, secluded island of Sunset Key, Sunset Key Cottages offers an idyllic island escape. Hailed as the 'gateway to the Caribbean,' this stunning 27-acre lies just 90 nautical miles off the Cuban coast and takes only seven minutes by launch from Key West to reach, creating an exotic hideaway for couples wanting privacy and romance. The island is home to two, three- and four-bedroom cottages that ooze elegance and charm with Victorian-style tin roofs, pastel-colored wood finishes, lush tropical gardens, and jasmine-scented courtyards. Fully furnished cottages feature all the modern amenities needed for a relaxed, hassle-free holiday, including spacious living and dining areas, fully equipped kitchens, shady verandas with tables and chairs, complimentary Wi-Fi access and delicious breakfast baskets filled with a variety of morning munchies delivered each morning. Sunset Key is home to some of the best restaurants in Key West from the stylish and sophisticated Latitudes Restaurant to casual dining and beautiful harbor views at Bistro 245.
245 Front Street, Key West, FL, 33040, Phone: 305.292.5300
Ha'iku Sugar Mill - Hawaii
The Ha?iku Sugar Mill is a beautiful private Maui wedding venue that exudes Old World charm and elegance. Once a processing factory for sugarcane from 1861 to 1879, the rustic Ha?iku Sugar Mill has several different sites for ceremonies, receptions and cocktails gatherings, including the main brick and stone Mill where most events are held, and the Cane House, which is a gorgeous private lounge furnished with chic antiques. Other spaces on the property are a French-inspired open-air courtyard with a large farm table that can seat up to 12 people, and an old mango tree strung with bistro lights and a spectacular antique chandelier.
250 Haiku Rd, Haiku, HI 96708, United States, Phone: +1 808-575-9994
Café Brauer at Lincoln Park Zoo – Illinois
Nestled on North Clark Street in Lincoln Park boasting spectacular views of the city skyline, Café Brauer is a historic and stately setting for one-of-a-kind weddings. Built in 1908, the local landmark features a blend of gorgeous indoor and outdoor spaces, including a grand Great Hall built in the Prairie School style with a sky-lit roof that floods interiors with natural light and features tile mosaics, stained glass windows, Tiffany-inspired glass chandeliers, and flanking arched outdoor loggias. The second floor of the Grand Hall boasts breathtaking views of the surrounding park and city skyline, an exquisitely landscaped circular drive on Stockton Drive, and the eco-centric Nature Boardwalk teeming with native plants and wildlife.
2021 N Stockton Dr, Chicago, IL 60614, United States, Phone: +1 312-742-2400
Laurel Hall - Indiana
Laurel Hall is a historic mansion that was built in 1916 as a home for a wealthy client before being used as an all-girls school, housing development, a non-partisan government think tank, and the national headquarters for the Phi Kappa Psi Foundation and Fraternity, which it still functions as today. The beautifully restored building can be hired as a stunning venue for special occasions such as weddings, receptions, and private functions, and the exquisite six-acres of grounds surrounding the hall is ideal for outdoor weddings. The 36,000 square foot venue features intricate architectural details, breathtaking stained-glass windows, and ornate mantelpieces, and can host weddings for up to 200 guests. The building features a variety of spaces for events, including a conference center, a formal dining room, a grand lobby, a solarium, and two stylish bridal suites.
5395 Emerson Way, Indianapolis, IN 46226, USA, Phone: +1 317-275-3390
The Barn at Flanagan Farm – Maine
The Barn at Flanagan Farm is a historic 19th-century Maine barn and farmhouse that offers gorgeous event space for special events and functions. The 66-acre farmstead has a post-and-beam barn that features an elegant bar made from re-fashioned with reclaimed barn wood and marble countertops and a gentlemen's hayloft lounge accessed by a grand staircase and furnished with plush décor and Persian rugs and tapestries. The barn opens onto a beautiful bluestone patio, manicured gardens, and a cleared six-acre pasture, and the sophisticated 2,400-square foot farmhouse offers tranquil and luxurious accommodations for out-of-town guests.
668 Narragansett Trail, Buxton, ME 04093, United States, Phone: 207-200-8110
Chatham Bars Inn - Massachusetts
Established in 1914 as a semi-private hunting lodge, Chatham Bars Inn Resort & Spa is now a luxury retreat and spa that offers the quintessential Cape Cod Experience. The elegant beachfront resort features beautifully appointed and stylishly decorated guest rooms with deluxe bedding and designer linens, spacious en-suite bathrooms, flat-screen televisions, Bose Wave radios, Nespresso coffeemakers, and breathtaking Atlantic Ocean views. Adults-only suites and private cottages have living rooms with fireplaces and saunas for guests wanting extra levels of privacy and romance. First-class amenities include a luxury spa, a heated oceanfront swimming pool, a croquet and tennis courts, a fully-equipped fitness center, and a private beach with loungers. Several restaurants offer a variety of cuisine from an upmarket steakhouse to a casual beachfront café, and a complimentary shuttle provides rides to Cape Cod National Seashore.
297 Shore Rd, Chatham, MA 02633, USA, Phone: +1 800-527-4884
Franklin Park Conservatory and Botanical Gardens – Ohio
Franklin Park Conservatory and Botanical Gardens is a botanical garden and conservatory in Columbus that was built in 1895 and is listed on the National Register of Historic Places. The tropical garden and historic park offer a beautiful venue for weddings surrounded by beautifully manicured gardens, lush landscapes, and tall, shady trees. The site has both indoor and outdoor spaces that can host up to 500 people, including the John F. Wolfe Palm House, which features a dense tropical garden and a towering glass ceiling. The timber-frame Wells Barn offers a rustic indoor venue, while the Grand Atrium and the Veridian have beautiful outdoor gardens for intimate ceremonies and cocktail gatherings. Franklin Park Conservatory and Botanical Gardens is a full-service wedding venue that offers services such as catering and beverage services, a bridal suite and lighting and audiovisual equipment.
1777 E Broad St, Columbus, OH 43203, United States, Phone: +1 614-715-8000
Castaway Portland – Oregon
Nestled near the Willamette River at the edge of the Pearl District, Castaway Portland is a 10,000-square foot wedding reception venue that boasts indoor and outdoor spaces for intimate ceremonies and grand receptions. Built in 1929, Castaway Portland features soaring 14-foot ceilings with exposed wooden beams, spectacular sash steel windows, and an expansive outside patio with beautifully manicured gardens. Castaway Portland can accommodate 400 seated guests, 700 standing guests, and 1,000 guests when using both indoor and outdoor spaces and offers services such as a fully-furnished bridal suite, catering and beverage services, lighting and audiovisual equipment, chairs and tables, and high-speed wireless Internet.
1900 NW 18th Ave, Portland, OR 97209, United States, Phone: +1 503-224-4898
Montage Palmetto Bluff - South Carolina
Nestled along the May River between Hilton Head Island and Savannah in the Lowcountry of South Carolina, Montage Palmetto Bluff is a luxurious riverside resort that encompasses a vibrant village and private marina, an extensive nature preserve with hiking and biking trails, and a Jack Nicklaus Signature Golf Course. Montage Palmetto Bluff offers an array of beautiful venues from casual to contemporary for unique celebrations such as weddings, anniversaries, receptions and rehearsal dinners. Romantic indoor sites include May River Chapel overlooking the May River, the grand Somerset Chapel, the lavish Oak, and Wilson Ballrooms with their classic colonial architecture and sophisticated décor, the casual Canoe Club, and the exquisite Wine Cellar. Outdoor venues range from the May River Lawn and outdoor firepits and the Village Green to the Sunrise Lawn, the May River Grill at the Clubhouse, the Wilson Lawn and Racquet Club, the Moreland Landing, and the Grace Yacht.
477 Mt Pelia Rd, Bluffton, SC 29910, USA, Phone: +1 843-706-6500
RT Lodge – Tennessee
Nestled on the woodsy historic campus of Maryville College in Tennessee at the base of the Great Smoky Mountains, RT Lodge is a secluded sanctuary surrounded by spectacular natural settings that offer a range of elegant, comfortable spaces for special celebrations and weddings. The Lodge caters for intimate ceremonies and grand receptions with spaces such as several dining rooms, stylish lounges, and areas for relaxation, beautiful outdoor spaces, and a spectacular custom-built Sperry Tent for outdoor functions beneath the stars. Other services include catering and beverage services, bridal and groom suites, and a selection of tailor-made wedding packages.
1406 Wilkinson Pike, Maryville, TN 37803, United States, Phone: +1 865-981-9800
Crystal Ballroom at the Rice Hotel – Texas
Located in the heart of downtown Houston's Rice Hotel, the Crystal Ballroom is a 1913 historic ballroom is a beautiful and unique event space and one of Houston's most historic landmarks. The breathtaking ballroom features a 5,000 square-foot main ballroom with a full stage and dance floor that can accommodate up to 800 standing guests and 400 seated guests, a 1,500 square-foot parlor and lobby entrance boasting crystal chandeliers, and several adjoining private rooms. A full wrap-around balcony and covered terrace area ideal for intimate cocktail gatherings and receptions.
909 Texas Ave #106f, Houston, TX 77002, United States, Phone: +1 713-227-7423
Sundance Mountain Resort – Utah
Set at the base of Mount Timpanogos in Sundance, Utah, the Sundance Mountain Resort is a luxurious mountain resort owned by Robert Redford. Located 15 miles from Provo, the boutique resort features elegant, rustic-chic accommodations in the form of guest rooms, studios, and deluxe suites with Native American-inspired décor and wood furnishings, private bathrooms, and fireplaces. Suites have spacious sitting areas, fully equipped kitchenettes or kitchens, and private decks or patios with breathtaking views. The resort also offers private mountain homes for families or groups of friends that promises a luxurious home-away-from-home experience. Upscale facilities at the resort range from a fine dining restaurant and casual grill, a cozy and elegant bar, an exclusive spa and fitness center, an art studio, and an array of activities to enjoy in and around the area.
8841 Alpine Loop Scenic Byway, Sundance, UT 84604, USA, Phone: +1 801-225-4107
Milwaukee Art Museum – Wisconsin
The Milwaukee Art Museum (MAM) is one of the largest museums in the United States, housing a collection of almost 25,000 works of art. The museum can be hired for special events such as weddings, boasting large windows that flood interiors with natural light, unique architectural details, and incredible textures both inside and out. Elegant spaces in and around the museum include the postmodern Quadracci Pavilion for cocktail gatherings and small receptions; the grand Windhover Hall with its 90-foot-high glass roof, flying buttresses, pointed arches, and ribbed vaults for lavish receptions by day and night.
700 N Art Museum Dr, Milwaukee, WI 53202, United States, Phone: +1 414-224-3200
Brush Creek Ranch – Wyoming
The Brush Creek Luxury Ranch is a 30,000-acre of spectacular, unspoiled American West wilderness that offers luxurious log-hewn cabins with massive, stone fireplaces, rustic yet refined cowboy cuisine, and spectacular venues for unforgettable weddings. Brush Creek Ranch provides a one-of-a-kind setting with breathtaking views of the surrounding landscapes with world-class amenities such as deluxe spa treatments for the bridal party, horseback riding on over 50 miles of trails, and five-star dining, riverside campfires and cookouts. The unmatched, all-inclusive Western venue boasts 9,000 square feet of customizable event space for all types of celebrations and an on-site creative planning team to take care of all the details.
66 Brush Creek Ranch Road, Saratoga, WY 82331, United States, Phone: 307-327-5284
Top