Vacation Packages & Deals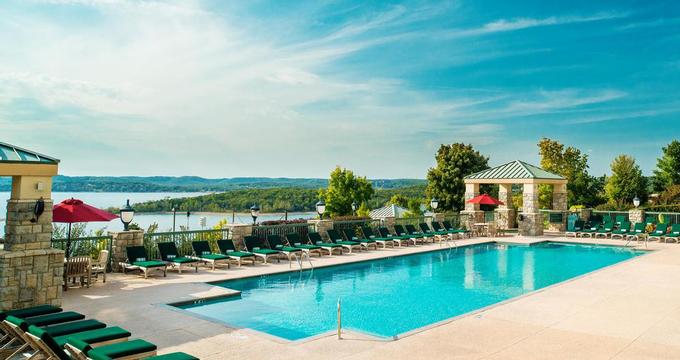 12 Great Spring Packages & Deals in the United States

Take a quick trip to relax and rejuvenate with one of these spring packages and deals in the U.S.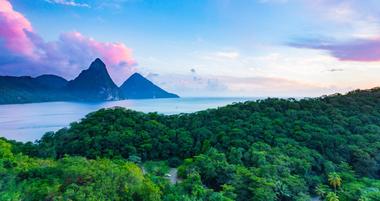 25 Best All Inclusive Beach Vacations
Not having to worry about the cost of activities and dining on vacation is a great plus.
Vacation Packages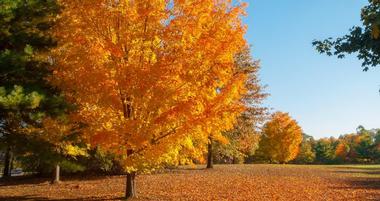 16 Best Things to Do in Freehold, New Jersey
Freehold Township is a small community in Monmouth County, New Jersey that is home to the historic site of the Battle of Monmouth, which was fought in 1778 and preserved as the Monmouth Battlefield State Park.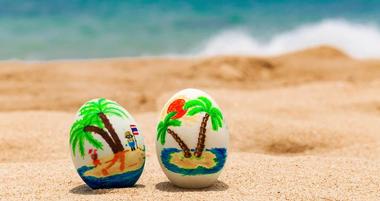 25 Best Easter Vacation Packages in the U.S.
Top Easter vacation packages in the U.S. include resorts in North Carolina, Florida, West Virginia, California and other destinations.
Quick Tips for Getting the Most Value for Your Money
Use our tips to get the best value for your money when booking a package vacation. Our editors reveal insider knowledge for searching, choosing and booking your trip. Whether you are looking for a budget getaway, quick affordable weekend trip or a luxury vacation, finding the right package that meets most of your requirements is half of the battle. Knowing what's available is the first step. We hand-pick offers by hotels and sort them into popular categories like family, honeymoon, weekend and last minute. Hotels and resorts can't pay their way to be included – we pick only the best packages. How do you choose the offer that is best for you? Here are the tips.
How can I make sure that I'm getting a good deal? That's the number one question because you want the sum of all the amenities included in the package to exceed the cost of purchasing those items separately. For example, a package may include suite accommodations, free breakfast, tickets to an art exhibit, free parking and champagne. If you add the cost of those items, is the package actually offering you a savings? Don't forget to check if the special includes all taxes and service fees because they are usually a high percentage of the bill.
Where can I find a resort package? Hotels, resorts and inns publish current packages on their web site and social pages such as Twitter, Facebook and G+. Social sharing is particularly popular for last minute packages, when the hotel is sure that they won't be able to fill their rooms. Some of the vacation packages are seasonal and change in the spring, summer, fall and winter. Others change only once a year, although the pricing is higher during the holidays and popular travel times.
What is the best way to book? If you plan to book through the hotel directly, you will have control over what you are getting. You can call, confirm everything and provide your credit card number to hold the reservation. Always ask about the cancellation policy and purchase travel insurance in case you need to cancel your trip last minute. Good travel agents can get you a package deal, room upgrade and expert advice about local activities and restaurants. If something doesn't go according to plan on your trip, you can contact the travel agent for help. In both cases, request an email confirming what's included in the price and the small print (cancellation policy, check-in and check-out times, etc).
Where do I find great all-inclusive options? There are several different types of all inclusive packages out there. Some refer to your stay at a resort, meaning that most meals, accommodations and activities will be included. Another type of all-inclusive refers to air plus room packages and these often won't include meals and activities. The definition can be a bit confusing, so it's always a good idea to get a list of exactly what's included before you book. Airlines offer a good selection of packages which include airfare, room or suite and a car rental. Be sure that you are saving money by booking through them. Large resorts like Atlantis or Virgin Limited properties offer all-inclusive airfare and room packages. Cruise lines do as well.
How do I find a cheap car rental? While you may be tempted to reserve your car through a major car web site like Avis, Hertz or Budget, especially if you are a member of their rewards program, it often pays to look for other options. There may be a local travel agency that can get you a much lower rate for the same exact car.
What's the best way to book a cruise? Nearly all cruise lines let you book with them directly, or you can go through your travel agent. The advantage of using a travel agent who specializes in cruises is having access to insider knowledge about the best cabins for families, couples and singles. She can explain the dining options and help you choose the land activities, spa treatments and theater tickets so that you can reserve ahead of time and get exactly what you want. There is plenty of information available online, so if you are comfortable doing that research yourself, you can book directly with the cruise company. All inclusive deals with airfare and add-on options such as extra nights in the departure city are usually available.
How can I get a great holiday package? Some travelers book their Christmas vacation a year in advance to make sure they get the exact room or suite that they want. Others wait until the last minute and often find great deals in destinations like New York, Los Angeles, Paris and Cancun. You options will be more limited the longer you wait, but you may be surprised to find a great deal because resorts will discount if they can't sell their rooms. Priceline.com is a good place to look for luxury rooms for less. Other sites to check include Hotwire, Expedia, Orbitz, Travelocity, Cheaptickets and Kayak. You can call the resort directly and ask them if they will match the price found in other places.
Ideas by Type of Traveler
What are the best packages for families? Family packages offered at hotels and resorts are diverse and tell you quite a bit about how welcome your children will feel at the property. Are most resort restaurants, pool and beach areas family-friendly or can children only dine at one restaurant? Look for specials that include 50% off the second connecting room, free meals for kids when dining with an adult, special welcome amenities for kids, and tickets to local attractions for the whole family. At some hotels like Tenaya Lodge, kids will be able to check in on their own which most kids love.
What are the best packages for couples? You should quickly differentiate between packages which include real amenities such as massages and complimentary breakfast versus offers that charge travelers extra for something that you can pick up at a local shop like wine or cookies. Some of the best packages for couples include unique activities, car transfer from the airport, romantic dinner, spa and golf credit. In Las Vegas, hotels often offer free passes to their spa, restaurant credit or tickets to their buffet. In Hawaii, breakfast is often offered, as well as a lei greeting and a spa gift.
How do I find a great honeymoon package? Honeymooners expect to get pampered from head to toe and great packages will take this into account. From expedited service through immigration in the Caribbean, to limo transfer, bath butler and a secluded dinner on the beach, don't be afraid to be picky. This is your special vacation which you will remember for the rest of your life. If you have your heart set on a particular destination and can't find what you are looking for, call the concierge desk and explain your wishes. More often than not, the fact that it's your honeymoon, will make the staff extra accommodating.
Checklist for Getting the Best Deal
Booking your trip is the first step in your travel experience and determines many aspects of your trip. The way you decide to book can save you money, get you the best room, dining reservations and ideal activities for you and your family. Smart travelers have been realizing more and more that booking their stay with the hotel directly instead of going through a travel agency will get them the best deal as well as guarantee the exact room that they want. Every hotel, activity and restaurant that we write about on VacationIdea.com includes their contact information so that you can decide to book with them directly.
Hotel Reservations
Step 1:: Once you pick your favorite place to stay, a visit to their web site is a must. Not only will you learn about current specials and promotions, but you can also find information about any scheduled repairs, special holiday programs and other announcements.
Step 2: If you don't see a deal readily displayed on the hotel's web site, look for the links to their Facebook, Twitter and G+ pages. Often hotels advertise last minute specials on their social media web sites.
Step 3: Once you have the prices offered by the hotel, open up a couple of online travel agency web sites and check the rates there. Expedia, Travelocity and Orbitz are a good start. If you find lower prices there, you can ask the hotel to match them if you call the hotel directly.
Step 4: Once you've gathered all the information, call the hotel reservations line and get a quote. Ask about packages that include your favorite activities, such as golf and massages at the spa. If the hotel has a good cancellation policy, you can book your stay, knowing that you can still cancel if you come across a better deal.
Step 5: If you've booked your trip well in advance, you can monitor the hotel's web site for any last minute deals. As long as you can cancel the original reservation, you can re-book your trip with the lower rates.
Airline Reservations
Step 1: Online travel agencies and search engines such as Kayak, Expedia and Travelocity have empowered the consumer because they allow you to compare many airlines with a couple of clicks of the mouse. First, run a search using your departure dates to find the airline that offers the best rates.
Step 2: If your travel dates are flexible, look for departures a couple of days before and after your chosen date.
Step 3: Once you've discovered the airline that offers the best deal, head to that airline's web site directly. Usually, the prices will be lower there.
Step 4: Low-cost airlines such as Ryanair and Easyjet in Europe, or Mokulele in Hawaii, will not show up in Expedia, Orbitz and Travelocity. It's a good idea to go to their web site directly because they often offer the good deals.
Step 5: Ticket prices sometimes fluctuate throughout the week, so if you have some time to book your flight, monitor the prices for a week and then book on the cheapest day. You can book your airline ticket on the airline's web site or call their reservations number. If the online agency quote in Step 1 was lower, you can book through them instead.
Restaurant, Activity and Car Rental Booking
Restaurant Reservations: During peak holiday times, restaurants get very busy. That's why it's a good idea to make your dinner reservations at least a week ahead of time. When you book your room directly from a hotel, their reservations agent will usually ask if you need restaurant reservations. Be sure to ask about their cancellation policy.
How to Book Vacation Activities: Just like restaurants, activity providers are very busy during certain times of the year, so it's important to do some planning before you depart on vacation. Ask your travel companions what they would like to do. Some of the favorite activities include: golf, massages at the spa, snorkeling trips, scuba diving, guided tours and special dining experiences like a dinner on the beach.
Rental Car Reservations: Car rental is where you can often save the most money on vacation. Online travel agents like Expedia will quote you similar rates as going directly to the car company. But if you do a Google, Yahoo or Bing search for a local car rental agency, you can often get the same rental car for a lot less.
More Deal Tips
A vacation can be discounted for many reasons: lack of demand, climate and weather, or a promotion, such as opening of a new spa. Here are some tips to help you analyze the specials offered to you and make the best decision for your wallet. Most destinations have peek seasons and off-peak seasons. The Caribbean, for example, offers deals from June to September when hurricanes are more likely to hit the area. This does not mean that a Caribbean vacation is a bad idea. If you can manage a last minute getaway, check the weather forecast and take advantage of the low off-season rates.
Similarly, Napa Valley inns offer reduced rates during the colder winter months. Visitors can, however, still enjoy archival wine tastings that take place at the local wineries in the winter. Hotels are more booked on weekends than during the mid-week since people have more time to travel on weekends. Unless you are visiting hotels that cater to business travelers, you should be able to find deals if you go during the week. You should also meet fewer crowds on the road traveling to your destination. Hotels and airlines do not want to have empty rooms and seats. If you can afford to take a vacation on a moment's notice, you can find great last minute deals. Sometimes a destination becomes less popular. In those cases, you can find vacation deals at local hotels and airlines that fly there.
Top