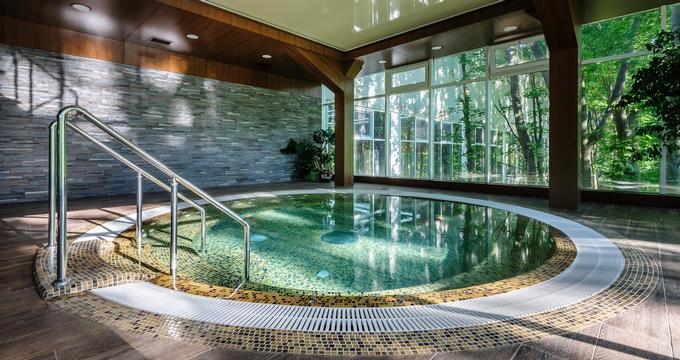 25 Best Luxury Spa Retreats in the United States

When everyday life starts to overwhelm, there's no better way to rest and recover than by booking a luxury spa retreat.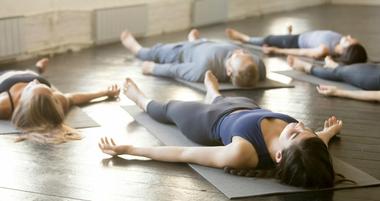 What is Divine Sleep Yoga Nidra?
For centuries, yoga has been used by millions of people as a way to improve mindfulness and get some rest.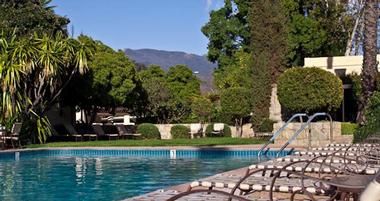 Romantic Getaway in Southern California: The Oaks at Ojai
Plan an spa trip to The Oaks at Ojai in the the beautiful Ojai Valley, just 90 minutes north of Los Angeles.
Spa Vacation Ideas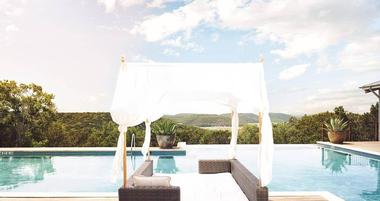 Romantic Getaways in Texas: Travaasa Austin
Known as an eco-friendly adventure spa getaway, Travaasa Austin is an active vacation destination popular for weekend and week-long escapes.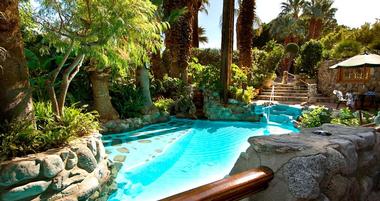 Two Bunch Palms, a Desert Spa Resort for Couples
Established in the 1940's, Two Bunch Palms Spa Resort has been the destination choice for public figures, Hollywood stars, and people from all walks of life looking for healing and rejuvenation from the rich lithium mineral hot springs.
Deep Relaxation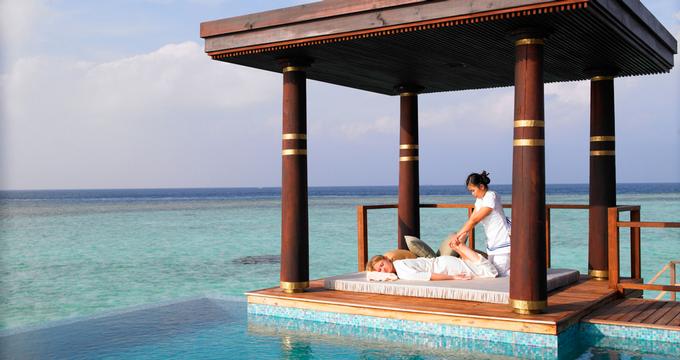 23 Best Spas With Ocean Views
Surround yourself with the element of water at these awesome ocean view spas around the world.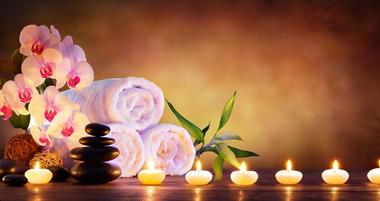 What is an Asian Massage?
As the name suggests, an Asian Massage is a type of bodywork that follows the principles of traditional Asian medicine, which usually translates to touch-based therapy with very specific purposes.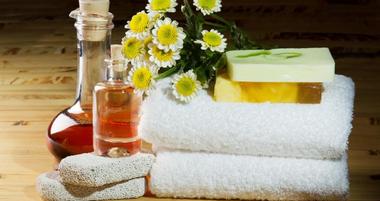 Day Spa Cost
With so many day spas all around the United States and various chains and brands spread all over the nation, the competition in the day spa market has risen, resulting in lower prices over the years.
More Feature Stories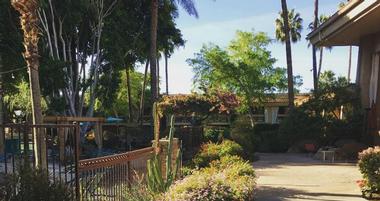 Scottsdale, Arizona: The Scott Resort & Spa
A lavishly landscaped oasis by day and a romantic, candlelit retreat by night, the resort boasts luxurious accommodations, first-class facilities, and amenities, including an exclusive spa, fine dining and casual fare, and an array of activities.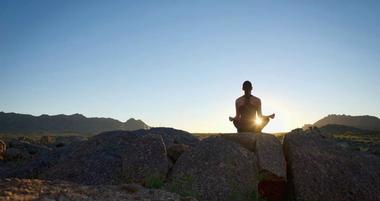 Tucson, Arizona: Miraval Arizona Resort & Spa
Situated in the folds of the Santa Catalina Mountains in northern Tucson, Miraval Arizona Resort & Spa is an award-winning wellness all-inclusive destination and luxury spa resort.
Spa Vacation Guide – Tips and Ideas
In order to be able to select the right getaway from the spa vacations available today, it is important to understand the different types of facilities and the services they provide. You can visit a destination spa where your entire stay is focused on fitness activities and weight loss, or stay at a resort with facilities where you can combine massages with relaxing on the beach, tennis, golf and more. Here are some questions to consider when you are narrowing down your choices to find the best spa getaway for you.
Sarasota, FL: Things to Do in Sarasota, Restaurants in Sarasota, The Ringling, Marie Selby Botanical Gardens, Mote Marine Laboratory & Aquarium
Spa Retreats - How long will you stay? When choosing from different wellness centers, you have to consider the length of stay. Some offer week-long programs and welcome new guests on a specific day of the week. Others, like the Canyon Ranch in the Berkshires let you stay for as few as three nights. You can stay for a night or two at nearly all hotel and resort spas, so if you only have time for a quick weekend trip, they are the best choice.
How much will it cost? Spa vacations and spa retreats can range from a few hundred dollars to thousands. Week-long programs cost a few thousand dollars and are usually all inclusive of all meals, lodging, activities and one or two spa treatments per day. At resort spas and day spas you will pay as you go, so the longer you stay, the more it will cost. Look for last minute specials during the shoulder season, especially in September, early November and April.
How do I plan a cheap spa vacation? If you are on a budget, there are several secrets that can help you enjoy a relaxing getaway on the cheap. Since airline or train tickets can end up being a sizable percentage of the cost of the trip, pick a wellness center that you can drive to. If the cost of the room at the resort is too high, consider purchasing a day pass to the wellness center instead. Stay at a nearby inn, Bed and Breakfast or in a vacation rental.
Spa Retreats - What activities are you looking for? Choose from a wide selection of activities, including Yoga, tennis, hiking, Tai Chi, meditation and dancing. If you would like to play golf, the Ojai Valley Inn in California offers a par-70 championship golf course.
Spa Retreats - Do you want to attend lectures and self improvement classes? The top spas and spa retreats in the world offer nutrition counseling, motivational classes and other lectures that let you transform yourself from the inside out. You can check their websites for specialty weeks which include famous motivational speakers, girls' only weekends and coed programs. Are you looking for any type of activity that you'd really like to learn about? For example, if you are interested in gardening, Rancho La Puerta has a hands-on gardening program. Throughout the year, specialized programs are offered, covering a variety of health issues, such as stress management or smoking cessation. In the evenings, guests can join a workshop, listen to a guest speaker or socialize with other guests.
Spa Vacation Packages & Deals: If a resort or a hotel has a spa, it almost always offers packages that include massages, aromatherapy, facials, reflexology and other treatments. Often the resort will let you choose your own treatments by giving you a daily spa credit. If your travel plans are flexible, plan a trip during the week to get lower room rates and other specials. If, on the other hand, you are checking in during the holidays, call ahead to book your treatments or you may not get a spot. Spas usually have a 24-hour cancellation policy which means that you can always cancel if you change your mind or find something else to do.
Weekend Spa Breaks: Getting away for a quick weekend spa break is one of the best ways to quickly recharge your batteries and unplug from a busy work schedule. An afternoon at the spa will have you floating on cloud nine, surrounded by aromatic scents, gentle music, pools and saunas. If you are pressed for time and don't want to spend money on rooms and airfare, look for a spa at a nearby hotel where you can buy a day pass and spend Saturday or Sunday relaxing. If you purchase a treatment, you will usually receive free access to the spa facilities, so be sure to arrive early.
Albuquerque: Things to Do in Albuquerque, When to Go, Albuquerque Museum of Art and History, Anderson-Abruzzo Albuquerque International Balloon Museum, New Mexico Museum of Natural History & Science
Types of Spa Getaways
Here are the types of spas that you can choose from when planning your trip:
Spa vacations - Destination Spas
Some wellness centers, like the world-famous Golden Door Spa in California, offer programs exclusively for women or exclusively for men. Among the benefits offered is healthy cuisine. Expert chefs prepare flavorful low-fat meals using fresh ingredients, often grown at the property's own organic garden. Guests are invited to participate in healthy cooking workshops. You can learn about healthy eating and take that knowledge home once you leave the resort.
Destination spas provide the most complete mind and body health experience. The week-long program will keep your mind focused on healthy living. You will learn how to prepare and eat more nutritious and healthy food and take that knowledge home with you to improve your lifestyle. Resort and hotels, on the other hand, are a good choice if you want to combine massages with other activities. Any healthy trip you choose will help you relax, rejuvenate and experience something new.
Seattle, WA: Things to Do in Seattle, Restaurants in Seattle, Where to Stay, When to Go, The Center for Wooden Boats, Fairmont Olympic Hotel, Woodland Park Zoo
Spa vacations - Resort Spas
Resort spas offer couples, families and single travelers a chance to rejuvenate in a relaxed setting. They are located within a resort and are intended to supplement other offerings found on the property. Many full-service resorts have recently added a spa complex to attract more guests. Services typically include treatments, fitness programs and healthy cuisine. Resort spas are a good choice for travelers interested in exploring many different resort offerings, such as golf, tennis and beaches. They are also more practical if you are traveling with a family where not all members are interested in massages and healthy activities.
You can find resort spas all around the world, including USA, Canada, Asia, Europe and South Africa. Some of the top facilities can be found in Arizona, Caribbean, Hawaii, Vermont, Vancouver, Texas, British Columbia, Colorado, Florida, Mexico, Thailand, Tuscany, Maryland, Massachusetts, New Mexico and many other places.
San Jose, CA: Things to Do in San Jose, San Jose Museum of Art, Children's Discovery Museum, Hotel Valencia Santana Row, Rosicrucian Egyptian Museum, Happy Hollow Park
Spa retreats - Mineral Springs
Mineral springs are centered around a natural source of mineral water used in hydrotherapy treatments. The oldest structure in America, developed around mineral spring waters, is located in Virginia at The Homestead. If you are interested in mineral springs, consider a trip to Europe and soak in Iceland's Blue Lagoon. Certain European spas built on top of mineral springs date back to the Roman times when they were recognized for their healing abilities.
San Diego, CA: San Diego Zoo, San Diego Zoo Safari Park, THE US GRANT, Hilton San Diego, Pacific Terrace Hotel, Andaz San Diego
Spa retreats - Cruise Ship Spas
From mega ships like the Royal Caribbean vessels to medium size and small ships, floating spas have become the norm. Some of the best spas in the world can be found on cruise ships such as the Canyon Ranch spa on Queen Mary 2.
Day Spas
Day spas can be free standing facilities such as the Bliss Spas or they can be located within a hotel. Raffles L'Ermitage Beverly Hills has a rooftop pool with luxury cabanas and panoramic views. In New York City, there are a number of beautiful hotels. The elegant Peninsula New York has a spa by ESPA with a rooftop oasis and an indoor pool. Sense spa at The Carlyle has a special Duet suite for side-by-side treatments. La Prairie at The Ritz-Carlton offers European-inspired treatments that can help you relax and rejuvenate.
Another popular destination is Miami where spas offer ocean-inspired treatments. Mandarin Oriental, Miami has a 15,000-square-foot facility with floor-to-ceiling windows and bay views. The Ritz-Carlton, South Beach has 14-treatment rooms and two specialized couples suites with whirlpool tubs. In San Francisco, Mandarin Oriental San Francisco, The Westin St. Francis and The Fairmont San Francisco offer an array of massages, facials and other treatments from around the world. Other ideas include restaurants with a view, theater shows and famous attractions. In New York, St. Regis Hotel offers personal service day and night, helping you plan your sightseeing.
Asheville, NC: Things to Do in Asheville, When to Go, North Carolina Arboretum, Thomas Wolfe Memorial, Western North Carolina Nature Center
Spa Getaway - Popular Spa Treatments
From classical massages to specialize treatments from around the world, most spas offer a diverse menu of treatments. Often you will be offered a free consultation which will explain the available treatment options and tailor the best program for you.
Massage Therapy: Massage therapy provides relief from pain and stress. It is becoming increasingly popular as more and more people come to recognize the health benefits of massage therapy. Massage is used to treat stress, lower back pain and headaches. It is also believed to improve overall wellness and health. Massage therapy affects the body as a whole by increasing the circulation of blood and flow of lymph. There are many different styles of massage, including deep tissue massage, reflexology, shiatsu and acupressure, sports massage, Swedish massage and others. Although many treatments are suitable for both men and women, spas also offer specialized services just for men. Facials and other treatments usually use products designed especially for male skin. If you are looking for a men only destination spa, Golden Door in Escondido, California offers special men only weeks several times a year. You can follow a custom week-long program of fitness, meditation and massage.
Aromatherapy: Aromatherapy is a natural therapy that uses essential oils from plants to heal body, mind and spirit. Aromatherapy refers to a range of treatments, including massage, baths, compresses, inhalation, vaporization and even perfumes. Essential oils are extracted from plants using specialized processes. The most popular method for extraction is steam distillation. Certain oils are used to treat certain conditions. For example, Rosemary has a stimulating and refreshing effect while Jasmin is soothing and relaxing. A good aromatherapist will adjust the treatment to fit your needs. Massage combined with aromatherapy can be a powerful healing tool. Quick movements by the massage therapist will stimulate the body while slow movements will help you relax.
Pregnancy Massage: During pregnancy, when the body undergoes many changes, massage therapy can be used to reduce stress, relieve tension and ease discomfort. By increasing circulation, massage helps the body eliminate waste products and reduce muscle tension. Many top getaways now offer treatments tailored to pregnant women. Before you receive a massage during pregnancy, you should consult your doctor to ensure your safety and that of your baby. When booking your massage treatment, make sure that your therapist has received training in massage techniques for pregnant women. You will probably be asked how many months you have been pregnant when booking so that the massage therapist can accommodate you better.
San Diego, CA: Things to Do in San Diego, Dining in San Diego, When to Go, LA to San Diego, La Jolla, Del Mar
Spa Destinations
Las Vegas: Las Vegas spas are popular for weekend getaways from West Coast and East Coast cities. They are well known for their diverse choice of treatments inspired by ancient Asian, Indian and European traditions. Las Vegas spas are luxurious and offer some of the top facilities in the world. For example, Paris has a 25,000 square foot Mandara spa with Balinese décor, including handcrafted massage tables. Click here for more Las Vegas spas.
Paradise Island, Bahamas: Home to a 30,000 square foot full-service Mandara spa, Atlantis Paradise Island is a destination for those who want to get pampered at the spa as well as play in the Caribbean sea, go down thrilling waterslides, and tour stunning pools filled with marine animals. Click here for more amazing island spas.
California Spas: California is one of the top destinations for spa goers, from lavish resort spas on the coast and in the wine country to luxurious city spas. Napa Valley is not just a destination for wine tasting but for great spas as well. Some of the top choices to consider include the Milliken Creek Inn, Calistoga Ranch and Auberge de Soleil.
Florida Keys: Resorts located in the Florida Keys have the advantage of being in an amazing location that's relatively easy to get to compared to other island and beach getaways. Some great choices include Little Palm Island, Ocean Key Resort Hawks Cay and Sunset Key Cottages. Here you will be able to enjoy a lot of privacy, colorful sunset and five star service.
Canada: Whether you are planning a trip to the city or out in the country, hotel and resort spas in Canada are excellent. Willow Stream Spa at one of the Fairmont Hotels is always a safe bet, offering luxurious facilities and expert therapists. Fairmont Chateau Lake Louise has an indoor heated pool, a whirlpool and a steam room. The spa at Hôtel Quintessence overlooks a clear mountain lake.
Crete: Crete is home to several incredible resort spas. Thalaspa Chenot at Elounda Beach Hotel & Villas offers treatments inspired by traditional Chinese medicine as well as European traditions. Blue Palace Resort offers some of the most stunning island views, beautiful gardens and many pools. The resort is home to the Elounda Spa & Thalassotherapy which offers treatments that originated in France.
Costa Rica: Costa Rica remains a more affordable destination than many islands in the Caribbean. You will find eco-friendly spas here, such as Tabacon Grand Spa Thermal Resort.
Sedona: Sedona spas offer enchanting scenery, perfect for relaxation and rejuvenation. Go on a hike to the Red Rock Canyon and return to your hotel for some pampering at the spa. Great places to stay include L'Auberge de Sedona, Enchantment Resort and Sedona Rouge Hotel where you can find treatments for couples and other therapies.
Japan: Japanese spas offer unique baths, saunas and hot springs, as well as an array of treatments. The Bloom Spa Toya at Windsor Hotel TOYA Resort & Spa is home to hot springs which overlook a clear lake. Imperial Hotel Tokyo offers views of the city skyline from its indoor pool.
Top