May is a wonderful time to visit spring gardens, uncrowded beaches and famous attractions. You can find great deals in many off-season destinations, along with fewer crowds than in the summer months. Europe is a romantic destination where you can tour famous sites and sample delicious eats throughout your trip. Visit Amsterdam, Berlin, Portugal or Tuscany, a region famous for its food, wine and historic towns such as Florence, Pisa and Sienna. New York City is in full bloom in the spring: you can see colorful tulips and other spring flowers in the parks. For a weekend of spectacular shows, attractions and famous restaurants, plan a getaway to Las Vegas.
Don't miss out: Join us! - our best ideas in your Inbox.
»

Hotel Albatroz, Portugal
[Hotel Albatroz]
Offering 44 rooms and 8 suites on the Bay of Cascais in Portugal, the Albatroz Seafront Hotel is located 30 minutes from Lisbon city center. The stylish getaway has romantic rooms with spectacular ocean views, a swimming pool, terrace and a gourmet restaurant which specializes in fish and seafood dishes. Relax on the beautiful Conceicao beach to quiet the mind, surrounded by the ocean and sounds of seagulls. Choose from rooms and suites located in several buildings around the property. Ask for a view of the water and a private terrace where you can have breakfast looking out to sea. Rooms start at 170 Euro per night (website).
»

Hotel Pulitzer, Amsterdam
[Hotel Pulitzer]
Amesterdam is a a fun place to visit - take romantic walks along the river and explore the diverse cultural attractions. Immerse yourself in the city's rich history by booking a room at Hotel Pulitzer, comprised of several restored 17th and 18th century canal houses. No two rooms are the same at the hotel, so you can look forward to a unique experience on your trip. The hotel is located in the old part of Amsterdam center, a great starting point for exploring the city. Ask the Luxury Collection Concierge to help you choose the best itinerary based on your preferences. Take the Hotel Boat to tour the canals or book the Pulitzer Concierge walking tour of the city. Dine at Keizersgracht 238 and enjoy wine tasting at The Apotheek. The hotel has its own gardens, a romantic spot for relaxing just steps from your room or suite. Rates start from Euro 225 (website).
»

The Mandala Hotel, Berlin, Germany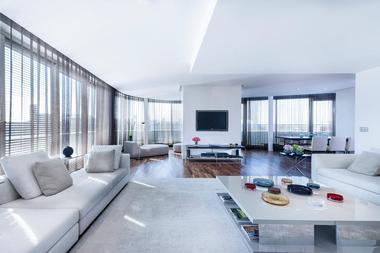 [The Mandala Hotel]
The Mandala Hotel is located on the junction between former East and West Berlin and offers a contemporary and stylish base from which to explore one of Europe's biggest cities. The hotel boasts 158 elegantly-decorated studios and suites that feature modern furnishings, ample living areas, kitchenettes and expansive windows with spectacular vistas. Modern facilities include flat-screen televisions with satellite channels, air-conditioning, and high-speed DSL Internet access. Savor award-winning cuisine at the hotel's QIU, Restaurant & Bar, where the resident chef will take you on an unforgettable culinary journey as you dine in style overlooking the famous Potsdamer Platz. Spend the day being pampered at the exclusive ONO Spa where a host of professional therapists will take you on a sensory journey with a range of exotic treatments in private spa suites. Try the innovative Iyashi Dome for the ultimate in detoxing, firming, and muscle relaxation. Rooms start at EUR 153 per night (website).
»

Sheraton New York Times Square
[Sheraton New York Times Square]
The Sheraton New York Times Square is located in one of New York's most iconic buildings and offers sophisticated style, legendary service and breathtaking views of the city's glinting skyline. Perfectly located on 7th Avenue, this elegant hotel is a landmark within the heart of the city and takes luxury to new heights. Spacious and elegant en-suite rooms feature large windows with panoramic city views, and modern comforts, such as an iPod dock, flat-screen TV and minibar abound. Unique features like double showerheads, plush, imported linen and luxurious toiletries add a special touch. A state-of-the-art fitness center is fully equipped and offers spectacular city views as you work out. Dine in true New York style at one of four onsite eateries. The Hudson Market serves classic American-style fare and à la carte favorites by day, and transforms at night into the Hudson Market Bistro, where you can dine on marketplace-inspired fare in a sophisticated, yet casual atmosphere. Unwind with a drink in the Lobby Lounge & Library Bar, where an excellent wine list and premium cocktail menu will keep you in good company. Rooms start at $459 per night (website).
»

Captain Lord Mansion, Maine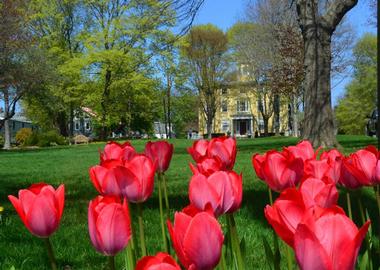 [Captain Lord Mansion]
Tucked away in the heart of Kennebunkport in Maine, the Captain Lord Mansion is a romantic bed and breakfast escape that will leave lasting memories. Beautifully appointed rooms and suites are decorated in rich ornate furnishings with four-poster beds, plush linens, comfortable living spaces and lovely en-suite bathrooms with indulgent bathtubs, large showers and deluxe bath products. Sumptuous homemade country-style breakfast is served in the morning, where freshly brewed coffee accompanies organically farmed eggs, steaming pancakes with Maine maple syrup, and freshly squeezed orange juice. After breakfast, unwind with an indulgent spa experience in the comfort of your room as you relax in absolute tranquility. Overlooking the meandering Kennebunkport River, the Captain Lord Mansion is situated just three short blocks away from Dock Square, and is surrounded by a wonderful array of 17th and 18th century Colonial and Federal period homes. Rooms start at $219 per night (website).
»

Villa Mandarin, Turkey
[Villa Mandarin]
Tucked away in the sleepy hamlet of Faralya on Turkey's magnificent Turquoise Coast, Villa Mandarin is a luxurious boutique hotel with breathtaking views that promises a tranquil and intimate retreat. Stylishly designed to create a comfortable and elegant hideaway for discerning guests who value high standards and a lavish touch, eight beautifully appointed guest suites are havens of luxury. Traditional charm meets contemporary-cool in beautiful hand-carved furnishings and chic décor, while modern amenities, such as air-conditioning, flat-screen TVs, and mini fridges offer creature comforts. Wide balconies and private Jacuzzis are ideal for relaxing and soaking up the views. Unwind in style as the villa's personal chef takes care of your every culinary need with delicious buffet breakfasts, lavish lunches, and sublime five-course meals in the evenings, where you can dine under the stars on warm, balmy nights by the soft glow of candlelight. A stunning swimming pool and outdoor Jacuzzi let you savor lazy days in the Turkish sun, while a range of massage treatments and complimentary therapies will keep you relaxed and stress-free. Rooms start at EUR 235 (website).
»

Grand Hyatt Fukuoka, Japan
[Grand Hyatt Fukuoka]
Grand Hyatt Fukuoka is a 370-room and suite hotel in Fukuoka, Japan. If you want a traditional Japanese experience during your stay, book one of the rooms decorated in Japanese Tatami Style. The hotel has a beautiful roof garden, shopping complex, fitness center and a luxurious spa with an indoor pool. Local attractions include Canal City Hakata, Kushida Shrine, Hakata Machiya Folk Museum, and Sumiyoshi Shrine. Rooms at the hotel start at 22,000 JPY per night (+81 92 282 1234, website). Fly to Tokyo and spend a few days getting to know this unique city.
»

Le Manoir aux Quat'Saisons, England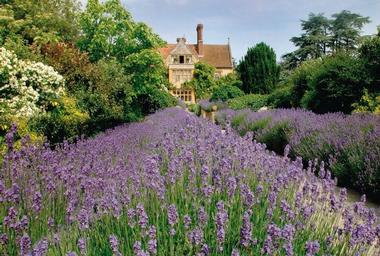 [Le Manoir aux Quat'Saisons]
Visit this country estate in the village of Great Milton near Oxford, England, for a weekend of exceptional food and beautiful surroundings. Take a cooking class at Le Manoir Ecole de Cuisine, which gets our vote as one of the best cooking vacations, and learn many healthy cooking techniques that you can use at home. Food will be the highlight of your stay - contemporary French cuisine prepared with organic ingredients, many from the hotel's own garden. which grows over 150 different types of vegetable and herbs. The hotel was created by Raymond Blanc, known as one of the top chefs in the world and a supporter of organic food. The hotel and its restaurant, created following Raymond Blanc's personal vision, have received numerous awards, including two Michelin Stars and the Relais and Chateaux Purple Shield. Le Manoir has 32 rooms and suites, individually decorated to reflect different themes, such as Oriental, contemporary and classical. The hotel is situated on 27 landscaped acres with a beautiful Japanese tea garden, water gardens and a fragrant herb garden which supplies organic herbs to the restaurant. L' Ecole de Cuisine, established in 1991, offers a series of one, two and four day courses. Whether you are a complete novice or an expert cook, the cooking school offers an informal environment that will inspire the chef inside you. If you are planning a family vacation, the hotel offers cooking classes for kids during certain times of the year - an excellent opportunity to introduce your family to healthy cooking. The cooking vacation package starts from £2,460.00 per room, for the two night package (website).
»

Hotel Amigo, Brussels
[Hotel Amigo]
Located in the heart of Brussels, Hotel Amigo is a stylish getaway that offers a great base for exploring the city. You will be right next to the famous Grand Place square, close to Brussels' financial district and within walking distance of the antiques district of Le Sablon. Ask for a room or suite facing Grand Place square for great views of this beautiful landmark. Other rooms and suites have romantic views of the rooftops of Brussels. All guest accommodations are equipped with the latest technology. For additional space, ask for one of the Executive Rooms which have a separate sitting area. Ristorante Bocconi serves Italian dishes using local Belgian and Italian ingredients. Room rates at the hotel start at 660 Euro per night.
»

Le Meridien Chambers Minneapolis
[Le Meridien]
Le Meridien Chambers Minneapolis (previously Chambers Hotel) lets you experience a weekend getaway filled with art, design and elegant accommodations. Original contemporary art from the hotel's owner is exhibited in the Minneapolis Burnet Art Gallery and throughout the hotel. If something catched your eye while you tour the hotel, you can purchase it from the gallery. In addition to the permanent collection, the gallery hosts temporary exhibits featuring modern artists. Admission to the gallery, open from 11am to 9pm, is free. Le Meridien Chambers Minneapolis has 60 guest rooms and suites with large windows that let in plenty of natural light. All guest accommodations have flat screen TVs and spacious closets. During your weekend vacation at the Chambers, you'll get a chance to admire contemporary art, including 200 pieces found in the guest rooms and public areas. Burnet Gallery offers world class art exhibits for art enthusiasts. Hotel rooms at Chambers start at $265 per night.
»

Nam Hai Hoi An, Vietnam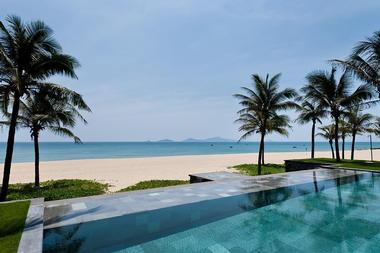 [Nam Hai Hoi An]
Nam Hai Hoi An - Vietnam is located on the pristine sandy Hoi An Beach in Vietnam. The resort has a top rated spa, gourmet restaurants and a diverse choice of activities, including an 18-hole golf course. Spend your days relaxing next to three tropical pools, get a massage at the spa and sample delicious cuisine. There are 60 one-bedroom retreats and 40 privately owned residences. Guest accommodations offer spectacular views of the ocean. Each of the two- to five-bedroom residences features a private infinity pool. Interiors are inspired by the ancient feng shui philosophy. For families, the the Kids Activity are is open seven days a week. Activities are divided into two age groups: 4 - 6 and 7 - 12 and include sports, board games and Vietnamese cultural entertainment. Children can learn how to make conical hats and traditional paper lanterns. They can pick local herbs and organic vegetables in the gardens. If you are looking for a unique spa setting, take a look at this unique facility which is set on a lutus pond in Vietnam. Eight spacious treatment pavilions are surrounded by a koi- and lotus-filled lagoon. Each treatment pavilion has its own open air relaxation deck with a deep soak bathtub and a cushioned daybed built for two. You can plan a romantic trip or enjoy this luxurious space by yourself.
Get fit at the modern health club, complete with basketball and tennis courts, jogging paths and complimentary morning meditation and yoga sessions. Swim laps in the Olympic size swimming pool by the ocean. Choose from a variety of massages, facials, body wraps, bathing rituals and other treatments. For couples, there are several Romantic Bathing Ceremonies. Whether you want to enjoy the action of an open kitchen or have a romantic dinner overlooking the ocean, there is plenty to choose. Taste award-winning Vietnamese dishes at the Beach Restaurant. Rates at the resort start at $488 per night.
»

Brenners Park-Hotel & Spa in Baden-Baden, Germany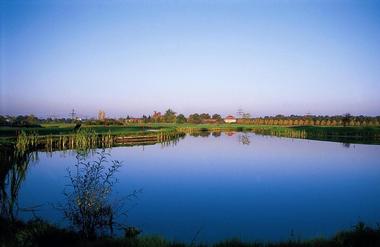 [Brenners Park-Hotel]
If you are looking for unique vacation ideas in Germany, check into the Brenners Park-Hotel & Spa in Baden-Baden. The hotel is located in a charming European valley and offers a great spa, golf, programs for kids and many other activities. Choose from 100 hotel rooms, junior suites and suites, including the Royal Penthouse Suite. Ask for a room with a balcony, especially if you are planning a summer vacation to Germany so that you can enjoy the clear outdoor air. Honeymooners can request the Honeymoon Suite, a beautiful split-level suite on the fifth floor of the hotel. The suite has a private terrace overlooking the rooftops of the city and the Black Forest. The resort has a great spa where you can receive a variety of treatments. There is plenty to do for outdoor enthusiasts, including Balck Forest hikes, jogging, climbing and a high-rope course. The hotel offers a choice of restaurants, including the Michelin-starred Brenners Park-Restaurant with a menu that changes weekly and a view of Brenners Private Park. Wintergarten serves light cuisine with Mediterranean touches. Other restaurants and bars include Rive Gauche, Salon Lichtental, Kaminhalle, Oleander-Bar and the Cigar Lounge. Room rates at the hotel start at 375 Euro per night for two.
»

Hotel Josef, Prague
[Hotel Josef]
Hotel Josef is located in the city of Prague, five minutes walking distance from the Old Town Square, Wenceslas Square, Charles Bridge, Powder Tower, and the State Opera. The hotel is comprised of two different buildings, Pink House and Orange House, and is a unique European honeymoon trip idea. If you want to work out on your honeymoon, work out at the gym on the 6th floor of Orange House, surrounded by a terrace. Choose from 110 rooms (8 single, 25 twin-bed and 77 double rooms). The restaurant is open for breakfast and has views of the hotel courtyard. The bar is open for drinks all day. If you are coming from the airport or train station, the easiest way to reach the hotel is by taxi. Room rates at Hotel Joseph start at €149 for a Standard Single and €198 for a Superior Double. Room rates include breakfast and there are non-smoking rooms available (website).
»

Hotel Villa Carlotta, Taormina, Italy
[Hotel Villa Carlotta]
Perched high above the swirling waters of the Ionian Sea with glorious views of Mount Etna, Villa Carlotta takes luxury to a new level. Echoing the grand villas of the South of France, this elegant boutique hotel is surrounded by beautifully manicured gardens and awe-inspiring views to the horizon and beyond. Individually designed and elegantly styled, 23 guest suites, four luxury apartments, and an exclusive three-bedroom villa are sensual and sophisticated. Tastefully decorated in plush, contemporary furnishings, rich textures and warm, natural hues, each embraces beautiful ocean and garden views. Spacious en-suite bathrooms boast showers and baths with thick bespoke bathrobes and a complimentary range of luxury toiletries. Experience a culinary journey through Sicily at the Villa Carlotta restaurant with a fusion of traditional Sicilian and Italian cuisine, accompanied by fine Italian wines and surrounded by magnificent views. Perfectly located a short walk from the Corso Umberto, Taormina's famous and elegant pedestrian boulevard, this luxurious villa is an idyllic Mediterranean retreat. Rooms start at $319 per night (hotelvillacarlottataormina.com).
»

Topia Inn, Massachusetts
[Topia Inn]
Topia Inn is an idyllic retreat in the heart of the Berkshires. Individually designed and decorated to reflect different cultures, guest rooms are pure works of art. King and queen-sized beds, organic linens, private rain showers and chroma-therapy spa baths add to the glamour of each suite, while large windows embrace beautiful views. Indulge in an array of pampering treatments in the unique Waterdance Spa Tubs, which can be found in certain rooms, as well as Pulsed Magnetic Therapy with the EarthPulse™ pulsed electro-magnetic sleep-device. Enjoy a delicious breakfast in the sunny breakfast room before heading off to explore the area on the Ashuwillticook Trail with a "recycled cycles", which you can hire from the inn. Nestled at the base of Mt Greylock, Topia Inn is close to many cultural and natural attractions, museums, galleries and restaurants. Rooms start at $235 per night (topiainn.com).
You may also like: 25 Best Botanical Gardens to Visit on Your Romantic Weekend Getaway.
5 Great Beach Resort to Visit in May
Heron Island, Australia
At
Heron Island
, if your not on the sand then you are in the water watching the tropical fish that surround it. That is because the island is relatively small and located right on the Great Barrier Reef. (800 meters long and 300 meters wide). From June through August, this is the perfect location to watch migrating Humpback Whales breaching from the water.
Hapuna Beach, Hawaii
Located in front of the
Hapuna Beach Prince Hotel
on the Big Island of Hawaii, this long stretch of white sand is surrounded by rocky outcroppings on both sides. It offers many activities, including scuba diving, sailing, wind surfing, kayaking and whale watching. There are also great sunset and sunrise views from the ocean view rooms at the hotel.
British Columbia
Chesterman Beach is a one and a half mile stretch of sand located along the west coast of Canada. It is home to both Bald Eagles and Ospreys, as well as many other migratory birds. This is a great place for kayaking or simply a romantic walk for two.
The Wickaninnish Inn
, located on the north end, can arrange for guided nature walks. The Pointe Restaurant provides excellent food as well as excellent views of the water right from your table.
Kauna'oa Bay, Hawaii
Kauna'oa Bay is like most Hawaiian bays - perfect, featuring palm trees, white sand, and clear blue water. The waves are quite calm and since the bay is very long there is room to spread out. Kauna'oa Bay is administered by the
Mauna Kea Beach Hotel
, so it is always kept very clean. If you are a hotel guest, you can take advantage of the many activities offered by the hotel.
Vatulele, Fiji
Many resorts give you the chance to sit on your lounge chair, relax in the sun or take a dip in the water. The problem is that so many places suffer from extreme overcrowding. This a definitely not the case at
Vatulele
, a tropical island in Fiji. The property offers a full range of activities including, sailing, kayaking, fishing, and snorkeling. Whichever activity you choose you can be certain it won't be crowded. Book a catered picnic on a secluded stretch of sand. Just a short boat ride from the main shoreline is a secluded tiny island where the staff will drop you off with a picnic basket full of supplies so that you can enjoy your day at the hidden spot.
You may also like: Best Memorial Day Weekend Getaways.