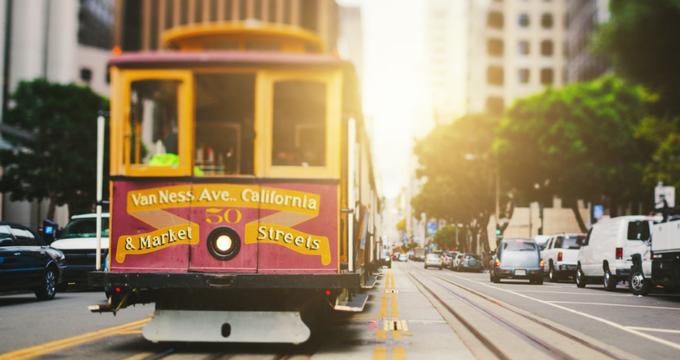 25 Best Trolley Rides in the United States

Below you'll discover some of the best trolley rides in the United States.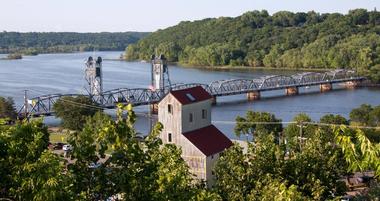 25 Best Things to Do in Stillwater, MN
The small historic town has plenty to offer just about any visitor throughout the year.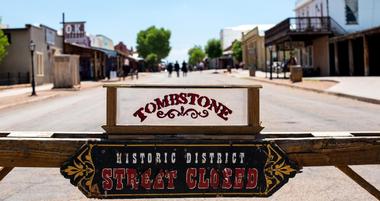 18 Best Things to Do in Tombstone, Arizona
Renowned for its Wild West history, Tombstone is a town in southeastern Arizona that is famous for being home to the likes of Wyatt Earp and his brothers and Doc Holliday.
Where to Travel Now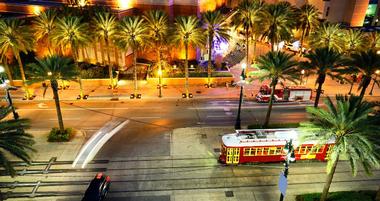 Best New Orleans Trolley Rides
The New Orleans trolleys run on five separate lines which are color coded on maps as blue, yellow, red, light green, and dark green. Each line also has its own names. T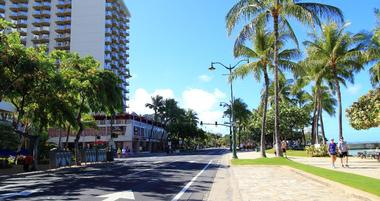 5 Best Waikiki Trolley Rides
Waikiki Trolley is one of the best travel companies operating on O'ahu and offers a wonderful way to explore the island, soaking up some Hawaiian culture along the way.
Weekend Getaways

Unique Trolley Tours
Trolley tours offer a fantastic way to explore a city with knowledgeable, passionate guides who share their love of their town with snippets of information, insider tips, exciting legends, and historic stories. From the famous streetcars of New Orleans and custom-built open-air trolleys that trundle through the Garden of the Gods in Colorado to the traditional 1800s Danish-style tram pulled by two Belgian horses named Rita and Claire in the heart of the beautiful Santa Ynez Valley, here are some of the best trolley tours in the United States.
Boston Tours by Old Town Trolley
Boston Tours by Old Town Trolley Tours takes visitors on a journey through the history of the country's Cradle of Liberty visiting national historic landmarks, ancient burial grounds, and famous monuments like the site of the Boston Massacre and Bunker Hill. The hop-on, hop-off trolley tour offers a fun and interactive way of seeing the city and learning about its rich history from the time Paul Revere made his historic midnight ride to the famous Boston Tea Party. Boston Tours by Old Town Trolley Tours include free admission to Old State House Museum and Boston's Dreamland Wax Museum, discounted tickets to the Boston Tea Party Ships & Museum, a 90-minute Boston Harbor Winter Cruise, and the Old North Church.
3 Park Plaza, Boston, MA 02116, Phone: 617-269-7150
Capital City Trolley Tours
Capital City Trolley Tours offers free trips around New Orleans on several trolleys, which are also called streetcars, whose image is iconic to the Crescent City. Cheap and easy to navigate, the streetcar system in New Orleans is a great way to explore the city and learn about its rich and vibrant history. There are currently five streetcar routes around the city, including the Rampart/St Claude, Canal (Cemeteries), Canal (City Park/Museum), St Charles, and the Riverfront lines. Each line visits different parts of the city, making stops at famous attractions such as the St. Louis Cemetery, Audubon Park and Zoo, the Garden District, Jackson Square, Café du Monde, the Riverwalk, and several famous cemeteries such as the Lafayette Cemetery.
1112 N Rampart St, New Orleans, LA 70116, Phone: 504-248-3900
Naples Trolley Tours
Hop on a Naples Trolley Tours' vintage trolley and discover the beautiful city of Naples in Florida, a guided tour that explores the history and legends of Naples and visits the city's top attractions. Trolley tours are conducted in vintage style open-air trolleys with bench seating and are offered every day and pass more than 100 points of interest around the city, including The Naples Pier, galleries, museums, theaters, restaurants, sightseeing spots and more. Professional guides share their extensive knowledge of the history and heritage of the city at each of the 17 stops, and the first tour departs from the Naples Trolley Depot downtown Naples every thirty minutes after the hour.
1010 6th Ave S #2, Naples, FL 34102, Phone: 239-262-7300
Old Town Trolley Tours Nashville
Explore the home of country music on an Old Town Trolley tour of Nashville. The fun and educational adventures are led by friendly, informative trolley conductors and guides who provide entertaining narration that includes the rich history of the city; it's musical heritage along with little known facts and behind-the-scenes tips. The capital of Tennessee is packed with things to see and do, many of which are visited on the trolley tour such as the Country Music Hall of Fame and Museum, the Bicentennial Capitol Mall and the Parthenon, as well as plenty of fantastic restaurants, cafés and buzzing bars that host live jazz.
201 Broadway, Nashville, TN 37201, Phone: 629-208-0200
Old Town Trolley Tours San Diego
Old Town Trolley Tours San Diego offers a great way to explore the sunny, East Coast city. Designed to hop on and off at any time, the tour allows visitors to explore the city in their own time, following a continuous 25-mile loop that passes through 10 neighborhoods with ten destination stops at some of the city's top attractions such as the iconic San Diego-Coronado Bridge. Spend a stress-free day exploring historic buildings, museums, monuments, art galleries, the world-renowned aquarium, the San Diego Natural History Museum, and other great places. Old Town Trolley Tours San Diego leave every 30 minutes and are conducted daily, year-round.
4010 Twiggs St, San Diego, CA 92101, Phone: 619-298-8687
Old Town Trolley Tours St Augustine
Renowned for its beautiful Spanish colonial architecture and pristine white sandy beaches like Crescent Beach, St. Augustine is a city on the northeast coast of Florida that claims to be the oldest in the United States. Old Town Trolley Tours of St. Augustine offers fully narrated tours of St. Augustine in Florida in vintage trolleys with pneumatic tires. The hour-and-a-half Old Town Trolley Tours covers seven miles of fascinating history and heritage with 23 stops and is narrated by highly-trained and certified tour conductors and guides, who also share their insider tips. Free parking is available at the Old Town Trolley Welcome Center, where guests can leave their cars before hopping on the trolley tour.
167 San Marco Ave, St. Augustine, FL 32084, Phone: 904-829-3800
Red Rock Magic Trolley
Red Rock Magic Trolley offers a unique and fun way to see and explore Sedona on 55- and 85-minute guided tours. Tours include the Boynton Canyon by Trolley Tour, which consists of the Secret Mountain Wilderness with its famous rock formations and offers visitors the opportunity to learn all about the city of Sedona and Jordan Park, Western movies, and Native American history. The Chapel of the Holy Cross Tour takes in the spectacular Hwy 179 Scenic Byway, the Tlaquepaque Shopping Center, and the breathtaking chapel. The Sedona High Points Tour is conducted in an air-conditioned luxury tour van and takes in the popular sights of Sedona and landmarks like Bell Rock, the Chapel of the Holy Cross, Airport Mesa, and more.
252 AZ-89A, Sedona, AZ 86336, Phone: 928-821-6706
Royal Trolley Tours
Established over 13 years ago, Royal Trolley Tours is a fantastic way to experience the sights and sounds of the city of Washington, DC. Conducted in open-air trolleys that provide unobstructed views of the best attractions and sights of the city, Royal Trolley Tours can be enjoyed at various times of the day from morning through evening, and all-day hop-on, hop-off tours include an hour-long boat cruise down the Potomac River with unlimited complimentary bottled water. The tour makes stops at 17 top attractions, including the Arlington National Cemetery, downtown Washington, the National Mall, and the Waterfront.
1220 L St NW, Washington, DC 20005, Phone: 202-803-6880
Salt Lake Trolley Tours
The rich history and heritage of Salt Lake City come to life on a fantastic sightseeing adventure with Salt Lake Trolley Tours. Tours are conducted in a colorful, beautifully decorated air-conditioned trolleys with extra-large panoramic windows and microphone stereo systems and are led by a trio of professional actors and guides who share their passion, knowledge and entertaining stories of the city and its top attractions. Providing world-class tours for over 40 years, Salt Lake Trolley Tours cover over 500 points of interest in and around the city with stops at the most popular attractions, and complimentary novelty bottled sodas, and Cracker Jacks are served on board the trolleys.
Phone: 801-364-3333
Savannah Tours by Old Town Trolley
Separated from South Carolina by the Savannah River, the coastal city of Savannah is renowned for its magnificent antebellum architecture, beautifully manicured urban parks, and romantic horse-drawn carriages. Old Town Trolley Tours provides hop-on, hop-off guided trips around the lovely city, visiting the historic district filled with cobblestoned squares, shady parks filled with Spanish moss-covered oak trees and the landmark, Gothic-Revival Cathedral of Saint John the Baptist. Tours are narrated by friendly conductors and knowledgeable guides who share interesting facts, snippets of trivia, and humorous stories on green and orange trolleys with GPS tracking.
234 Martin Luther King Jr Blvd, Savannah, GA 31401, Phone: 855-245-8992
Sedona Trolley
Based at the mouth of gorgeous Oak Creek Canyon and surrounded by spectacular natural scenery, Sedona is a charming city that can be explored on guided trolley tours. Fun, informative tours take in some of Sedona's top attractions, landmarks, and sights, and are guided by knowledgeable guides and conductors who share their passion for the area with guests. Tours include the South Sedona / Chapel of the Holy Cross Tour, which visits the south side of Sedona, including Tlaquepaque's Art district and the famous Chapel of the Holy Cross; and the West Sedona / Boynton Canyon Tour, which visits the west side of Sedona which is home to the Coconino National Forrest, Boynton and Fay Canyons, and well-known rock formations such as Chimney Rock and Thunder Mountain.
276 North SR 89A B, Sedona, AZ 86336, Phone: 928-282-4211
Solvang Trolley & Carriage Tours
Explore the beautiful city of Solvang, the heart of the in Santa Ynez Valley on romantic horse-drawn trolley and carriage rides. The Solvang Trolley is also known as the Honen (meaning 'hen' in Danish), is a traditional 1800s Danish-style streetcar pulled by two Belgian horses named Rita and Claire in which visitors can glide slowly past Solvang's landmarks in style. The charming horse-drawn-trolley can seat 20 riders, offering spectacular panoramic views of all the sights and sounds of the city and are led by conductors dressed in themed Danish-style clothing who share the history and heritage of the city and folk tales and cultural notes from Denmark.
1618 Copenhagen Dr, Solvang, CA 93463, Phone: 805-794-8958
Sonoma Valley Wine Trolley
Explore one of the world's best wine regions on a guided wine tasting tour adventure through the beautiful Sonoma Valley with Sonoma Valley Wine Trolley Tours. Guided tours are conducted on hand-built replicas of California street cable cars similar to the ones used in San Francisco from the late 1890s to the early 1930s and are run by a team of passionate wine lovers and aficionados who share their knowledge of the wine-growing region. Sonoma Valley Wine Trolley Tours offers a variety of tours to suit every need from personalized and private tours to join-in tours and group tours.
21707 8th St E Suite B, Sonoma, CA 95476, Phone: 707-938-2600
St. Louis Trolley Tours
Nestled along the banks of the Mississippi River, St. Louis is a major city in Missouri that is home to iconic sights such as the Gateway Arch, replica paddlewheel boats, and the famous Soulard district with its barbecue restaurants and blues music clubs. Explore the city on fully narrated tours on authentic vintage trolleys from downtown St. Louis to The Loop that includes famous attractions like Laclede's Landing, Forest Park, Busch Stadium, the Gateway Arch, and the St. Louis Union Station, among others. Trolleys offer comfortable seating with large windows for panoramic views and expert guides that share their knowledge and passion for the historic city.
1000 Cerre Street, St. Louis, MO 63102, Phone: 314-241-1410
Tombstone Trolley LLC
Tombstone Trolley LLC offers guided tours of the western-themed cowboy corral of Tombstone in Arizona. Short, 25-minute narrated tours are conducted by professional guides who share the history, legends, folklore, and mysteries of the town in southeastern Arizona, which is famous for its Wild West history. The tour visits popular sites such as the Tombstone Courthouse State Historic Park, historic Allen Street, the O.K. Corral outdoor theater, the bullet-riddled Bird Cage Theatre, and the 1878 Boothill Cemetery. Guests can also enjoy haunting hour-long "Ghost and Murder Tours" on Friday and Saturday nights at dusk.
137 S 4th St, Tombstone, AZ 85638, Phone: 520-955-3090
Gray Line Portland - Pink Trolley Sightseeing
The Gray Line Portland Pink Trolley Sightseeing Tour is a unique tour around the city of Portland that donates the proceeds of ticket sales to breast cancer research and Eden Reforestation projects. Named the Rose City for its beautiful green spaces filled with blooming flowers in season, Portland is a city of contrasts with a bustling, vibrant city center surrounded by several parks and green spaces ranging from Washington Park and the Willamette River to the West Hills and Waterfront Park. The tour is a well-narrated tour guided tour of the top attractions around the city, including Pioneer Square and Portland's world-famous Rose Gardens to several top art galleries, museums, and shopping districts.
525 SW Naito Pkwy, Portland, OR 97204, Phone: 503-241-7373
Gray Line Trolley Tours of Asheville
Gray Line Trolley Tours is a long-standing tour company chain that offers a variety of city tours by bus throughout North America. Explore Asheville in North Carolina on one of several trips, including a Gray Line Hop-on/Hop-Off Trolley Tour, a Ghost Tour, and an exclusive Christmas Tour. The Hop-on/Hop-Off Trolley Tour includes stops at some of the city's most famous attractions such as the River Arts District, Montford Historic District, Grove Park Historic District, the Thomas Wolfe District, and the Biltmore Village.
36 Montford Ave, Asheville, NC 28801, Phone: 828-251-8687
Hornblower Classic Cable Cars
Hornblower Classic Cable Cars is San Francisco's original cable car tour and charter operator that operates a fleet of historic cable cars and trolleys, some of which date back to the late 1800s. Built from scratch using the original cable car blueprints and constructed of solid oak and brass, the cars and trolleys are pioneered by Arnold Gridley and offer a range of guided tours of San Francisco including some of the city's top attractions such as Alcatraz, Fisherman's Wharf at Pier 35, and Union Square. The company also offers private, customized tours for special events such as birthday parties and weddings.
6000 3rd St, San Francisco, CA 94124, Phone: 415-922-2425
Loretto Line Tours
Loretto Line is Santa Fe's oldest and finest tour company and offers professionally-guided day tours in and around Santa Fe. Established in 1992, the famous sightseeing company provides tours led by friendly seasoned guides with in-depth knowledge in specialized areas such as the history of Sante Fe with regards to archaeology, architecture, and art. Tours are conducted in charming burgundy and white open-air trams and leave from the Loretto Chapel and the historic downtown Santa Fe La Fonda hotel, following an eight-mile loop. The tour visits some of the most important historical areas in Santa Fe, including Santa Fe's Museum Hill area, Canyon Road and its vibrant art galleries, the historic Santa Fe Plaza and the Palace of the Governors, and other attractions in and around the heart of the oldest capital city in the country.
207 Old Santa Fe Trail, Santa Fe, NM 87501, Phone: 505-982-0092
Crater Lake Trolley
Resting on the crest of the Cascade Range in southern Oregon's Crater Lake National Park, Crater Lake is the deepest lake in the country with a depth of 1,942 feet. Created over 7,500 years ago when the top of Mount Mazama collapsed, Crater Lake is renowned for its clear, deep blue water, which can be viewed from one of several hiking trails around the park. Visitors can explore the park on fun trolley tours in three historically designed trolleys that take up to 25 guests on two-hour trips around the Rim Drive of the lake, stopping at specific areas of interest. The tour includes a professional guide and interpreter that provides a wealth of information about the park and the fauna and flora that inhabit it.
Rim Village, Crater Lake National Park, Phone: 541-882-1896
Denver Trolley
The Denver Trolley is a seasonal open-air trolley that offers scenic rides along the South Platte Greenway and Downtown Denver taking fans and visitors to and from Denver Broncos games at the Broncos Stadium. Trolleys depart from Confluence Park station and make their way along the South Platte Greenway and through downtown Denver to Broncos Bridge and return the same way after the game. Denver Trolley operators are very knowledgeable about the history of the area and share interesting facts and snippets of interesting information along the way. The Denver Trolley is also available for private charters for special occasions such as birthday party rides, family reunions, and corporate team-building functions.
1400 Water Street, Behind REI along the South Platte River, Phone: 303-458-6255
Door County Trolley
Door County Trolley offers 14 exclusive themed trolley tours around the city of Egg Harbor in Wisconsin from wine-tasting tours to mysterious ghost tours. Winter tours range from Premier Wine Tours, Wine, Spirits & Brew Tours, and Winter Wine Tours & Sleigh Rides to Holiday Pub Crawls, Spring Blossom Tours, and the new Exclusive Margarita and Martini Tour. Other fun tours include Narrated Scenic Tours, Ghost Tours, Lighthouse Tours, Haunted Pub Crawls, Wisconsin Supper Club Tours, Bloody Mary & Brunch Tours, and Murder & Mayhem Tours, and trolleys can be rented for special events and celebrations such as birthdays and weddings.
8030 WI-42, Egg Harbor, WI 54209, Phone: 920-868-1100
Galena Trolley Tours
Galena is a small town in northwest Illinois that is home to historic and beautifully preserved buildings like the 1826 Dowling House and the Italianate Ulysses S. Grant Home, as well as ancient burial mounds and ceremonial sites at Casper Bluff. Galena Trolley Tours offers narrated tours of the historic town with guided trips through several of these houses, including the Dowling House, Belvedere Mansion, and the US Grant Home, and can accommodate up to 34 people on each tour. Tours are led by friendly, professional guides who share their knowledge of the area, it's rich history, and some insider information.
314 S Main St, Galena, IL 61036, Phone: 815-777-1248
Garden of the Gods
The Garden of the Gods is a beautiful 1,367-acre nature park in Colorado Springs, Colorado, that is famous for its towering red sandstone rocks and 15 miles of scenic hiking trails. The park is home to some of the richest geological history on earth featuring conglomerates of pink, red, and white sandstones and limestone rocks formed over 300 million years ago. The Garden of the Gods Visitor Center features several exhibits and an informative and entertaining 15-minute film that documents the history of the park and its incredible geological formations. Visitors can enjoy the park on a historic 1909 custom-built open-air trolley that departs every hour and provides fantastic views around the entire park.
1805 N 30th St, Colorado Springs, CO 80904, Phone: 719-634-6666
Top