Seafood Restaurants near Me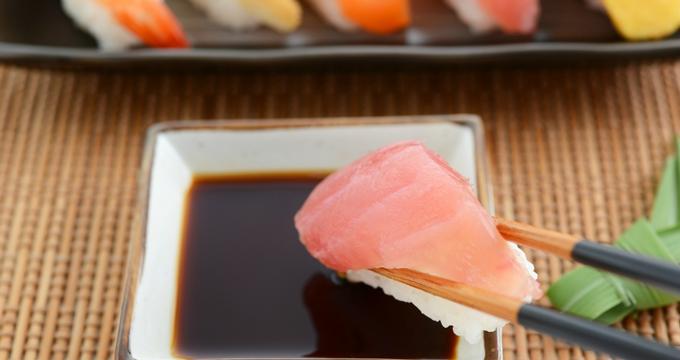 11 Best Sushi Restaurants in Portland, Oregon

Almost every neighborhood has its own favorite sushi spot, ranging from tiny take-out places like Saburos to posh restaurants with spectacular décor and views such as Departure.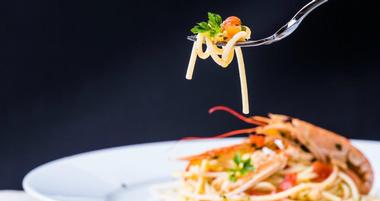 18 Best Seafood Restaurants in Washington, DC
The nation's capital may very well have one of the best assortments of seafood restaurants along the East Coast.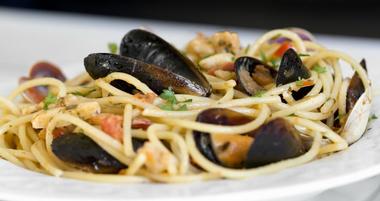 21 Best Seafood Restaurants in Atlanta, GA
Atlanta has an esteemed roster of fabulous seafood restaurants and eateries with award-winning chefs at their helms.
Where to Travel Now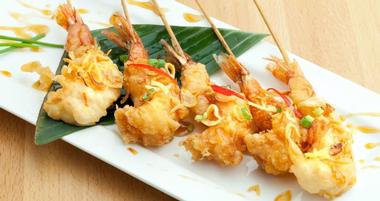 17 Best Seafood Restaurants in Houston, Texas
With its close proximity to the Gulf Coast, Houston is in the perfect place for high-quality seafood.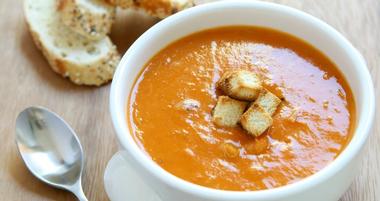 15 Best Seafood Restaurants in Baltimore, MD
Baltimore could almost be a synonym for seafood and there is perhaps no place in the country that does it better.
Weekend Getaways

Unique Seafood Restaurants
From world-renowned Maine lobster and Creole shrimp and grits from New Orleans to freshly shucked Boston oysters and clam chowder from San Francisco, America packs a punch when it comes to ocean-smacking fresh seafood. Home to some spectacular seafood spots set right on the ocean with breathtaking views, iconic, long-standing unfussy joints and off-the-beaten-path, cozy little hideaways offering a taste of the sea, here are some of the best seafood restaurants across the country to try to get a taste of the ocean.
167 Raw
Hailed as 'the best seafood restaurant in Charleston,' 167 Raw is a New England-influenced seafood mini-market and restaurant that offers fresh lobster rolls, scallop po' boys, ceviche and raw bar oysters. Run by partners Jesse Sandol and Kyle Norton, this small and cozy eatery is tucked away in an unassuming space on East Bay Street and offers a daily selection of fresh fish that you can take wrapped to-go or pull up a stool and feast on. The classic lobster rolls are a winner - fresh lobster with mayo, garnished with scallions and stuffed between a buttered roll, with fresh raw oysters and fish tacos coming in a close second. 167 Raw is open for lunch and dinner, Monday through Saturday.
289 E Bay St, Charleston, SC 29401, Phone: 843-579-4997
The Angry Crab Shack
Located in West Rogers Park in Mesa, Arizona, the Angry Shack is a casual Cajun seafood restaurant specializing in boiled shellfish such as Dungeness crabs and tender, plump shrimp with signature sauces. Boasting several locations countrywide, the fun seafood concept offers seafood by the pound with sides such as fries, rice, potato, sausage, and corn, and a variety of Cajun and Asian spices and sauces. The seafood chain prides itself on using the freshest locally sourced ingredients, including lobster from the East Coast, King and Snow Crab from Alaskan waters, Dungeness Crab from the Pacific Northwest, and crawfish from the Gulf of Mexico. The food is paired with a range of craft and draft beers and casual wines, and the restaurant is open for lunch and dinner daily.
2740 S Alma School Rd, Mesa, Arizona 85210, Phone: 480-739-3337
Coni'Seafood
Coni' Seafood is a casual oceanic dining hotspot in Inglewood, Los Angeles, that serves Nayarit-style seafood in a relaxed and laid-back setting. Designed to reflect the beauty of the ocean, the restaurant features a minimalist, glass-façade, and sleek dining space with grey walls, aquarium-like room dividers, and a large back patio with a lean-to roof for beachside-style dining. The menu boasts fresh locally-sourced seafood such as several shrimp dishes, smoked marlin tacos, and mouthwatering specialties like charcoal-grilled butterflied snook fish marinated in soy sauce, crispy, pan-fried tilapia chunks seeped in soy and lemon sauce, and deliciously sweet langoustines in garlic, chilies, and lemon juice. The food is paired with fresh juices, soft drinks, and craft beers, and the restaurant is open for lunch and dinner daily.
3544 W Imperial Hwy, Inglewood, CA 90303, Phone: 310-672-2339
Neptune Oyster
Established in 2004, Neptune Oyster has grown into one of Boston's top spots for fresh New England seafood. Based in one of the city's historic Italian neighborhoods, the tiny, high-end oyster bar features a small and cozy dining space with a minnow-size raw bar, a subway-tiled counter, and marble-topped tables. The menu features delectable dishes of unusual gems like roast monkfish with beef cheeks in a mustard vinaigrette, fried oysters laced with pickled beef tongue, sea urchin ditalini, and the Neptune Plateau - a tower of oysters, clams and shrimp. Don't miss the lobster roll on a butter-slicked brioche bun and pair the cuisine with crisp boutique wines and refreshing craft beers. Neptune Oyster is open for lunch and dinner, seven days a week.
63 Salem St # 1, Boston, MA 02113, Phone: 617-742-3474
Pacific Beach Fish Shop
Renowned for serving the freshest fish in Pacific Beach, the Pacific Beach Fish Shop opened in 2010 and has been a favorite among locals ever since. The celebrated restaurant offers an extensive menu of fresh fish selections, seasoned to your preference, and served in a variety of ways. The restaurant's family-friendly ambiance reflects that of San Diego's laid-back beach lifestyle with a comfortable, heated patio overlooking the ocean. Tuck into grilled mahi-mahi topped with tropical mango salsa or homemade New England-style clam chowder with the locals or order your fish to cook at home. The restaurant has a corkage policy so you can bring your wine or sip one of the 50 San Diego microbrew beers on the extensive wine and beer list.
1775 Garnet Ave, San Diego, CA 92109, Phone: 858-483-4746
Pêche Seafood Grill
Located in New Orleans' Warehouse District, Pêche Seafood Grill is a classic seafood eatery run by Donald Link, Steven Stryjewski and Ryan Prewitt of NOLA that specializes in high quality and super-fresh seafood. Boasting a sizeable rustic-chic dining space with weathered wood accents, a raw bar, an open coal grill, and a warm and welcoming atmosphere, Pêche Seafood Grill serves everything from piles of freshly shucked oysters to heaving seafood platters featuring lobster, shrimp, fresh fish, and clams. Pair plates with oyster aioli and smoked tuna dip and sip handcrafted cocktails, premium spirits, craft beers, and casual wines from around the world. Pêche Seafood Grill is open for lunch and dinner, seven days a week.
800 Magazine St, New Orleans, LA 70130, Phone: 504-522-1744
Providence
Providence is a super-stylish and sophisticated restaurant and one of L.A.'s premier dining spots for romantic celebrations. The landmark pre-fixe seafood restaurant on Melrose has been serving sublime cuisine for over a decade in a dimly-lit, intimate space with fishnets hanging from the ceiling and a warm and friendly ambiance. Diners have a choice of three set menus, and an exclusive Chef's Menu that includes 11 main courses ranging from wild black bass with tangerine juice-braised fennel, and pepper-wrapped squid to spicy Thai-inspired prawns and wagyu beef with truffle-injected potatoes, followed by a selection of decadent desserts and a roaming cheese cart. The cuisine is accompanied by an extensive list of globally-inspired wines, craft, and draft beers from around the world, and classic cocktails made with top-shelf spirits. Providence is open for dinner seven nights a week and Friday lunch.
5955 Melrose Ave, Los Angeles, CA 90038, Phone: 323-460-4170
Red Fish Grill
Located in Hyatt Centric French Quarter New Orleans on Bourbon Street, the Red Fish Grill is an award-winning seafood restaurant in the heart of the French Quarter that has been providing unforgettable dining experiences for the past 20 years. The casual, family-friendly restaurant boasts vibrant, eclectic décor with alligator-ornamented bar stools, oyster-shaped mirrors, and fish mobiles suspended from the ceiling and a warm and welcoming atmosphere. A menu of creative interpretations of New Orleans seafood includes dishes such as Wood Grilled Redfish & Sautéed Lump Crabmeat, Blackened Catfish, Grilled Filet Mignon, Creole Marinated Gulf Shrimp, Gulf Oysters on the Half Shell, and Alligator Boudin Balls. The cuisine is accompanied by an extensive list of globally-inspired wines, craft, and draft beers from around the world, and classic cocktails made with top-shelf spirits. The Red Fish Grill is open for lunch and dinner, seven days a week.
115 Bourbon St, New Orleans, LA 70130, Phone: 504-598-1200
Roe
Based in Southeast Portland, Roe has been described as a "seductive shrine to seafood." The elegant restaurant is tucked away behind the Block & Tackle restaurant, it's more casual counterpart, and provides a tranquil, intimate dining space in which to savor some of the city's best seafood. The dinner menu offers two seafood-focused options – four courses and seven-course menus, featuring seasonal and sustainable seafood sourced from local and regional waters. Chefs Trent Pierce and Patrick Schultz create masterpieces such as poached-calamari ceviche and sea bass with hedgehog mushrooms, with each dish paired with award-winning wines.
515 SW Broadway Suite 100, Portland, OR 97205, Phone: 503-232-1566
Russ & Daughters
Founded in 1914, Russ & Daughters is a long-standing family-owned Jewish shop offering gourmet deli bites and specialty foods such as caviar, high-end smoked fish, New York-style light meals like bagels and lox. Located on the Lower East Side in New York, Russ & Daughters shop sells over 150 - 200 classic sandwiches and over 150 pounds of hand-sliced salmon every day. The shop has a casual café near the shop that serves all the delicacies in the deli in large format, such as platters of smoked whitefish, kippered salmon, smoked salmon, and sable, and bagels heaped with baked salmon and whitefish salad, horseradish-dill cream cheese, and wasabi-infused fish roe. Russ & Daughters is open for breakfast, lunch, and dinner, seven days a week.
179 E Houston St, New York, NY 10002, Phone: 212-475-4880
Safe Harbor Seafood Market and Restaurant
Located in historic Mayport Village, Florida, Safe Harbor Seafood Market and Restaurant is a bustling seafood market overlooking the river that serves ocean-fresh over-the-counter seafood in a casual, laid-back pier-side setting. Established over 25 years ago, the fish market and restaurant serve fresh fish every day, including catches from deep-sea diving, such as delicious crab, scallops, and mahi-mahi in a family-friendly atmosphere with breathtaking waterfront views. Signature dishes on the menu include shrimp dip and mixed baskets, clam chowder, blackened grouper salad, Mayport haddock, and a variety of steamed, grilled, baked, and fried fish. The bar menu features a range of craft beers and wines to enjoy the food, and the Safe Harbor Seafood Market and Restaurant is open for breakfast, lunch, and dinner, Tuesday through Sunday.
4378 Ocean St #3, Atlantic Beach, FL 32233, Phone: 904-246-4911
Sambo's Tavern
Sambo's Tavern is a rustic adults-only tavern-style restaurant on the Leipsic River that serves fresh local seafood against a backdrop of beautiful views. Founded over 50 years ago by Samuel "Sambo" Burrows, Sambo's Tavern has gained a reputation for having the best crab cakes and steamed crabs in the region. The casual restaurant has a laid-back atmosphere with wooden furniture and newspaper tablecloths, and in addition to serving crabs and crab cakes, the restaurant also offers hearty sandwiches, salads, and sides. A range of craft beers and sodas is available to enjoy with the food. Sambo's Tavern is open for breakfast, lunch and dinner daily.
283 Front St, Leipsic, DE 19901, Phone: 302-674-9724
Select Oyster Bar
Select Oyster Bar is a snug spot owned by longtime chef-partner Michael Serpa that is a renowned seafood restaurant and oyster bar with a limited menu of Mediterranean fare. Based in a cozy townhouse in the heart of the Back Bay, Select Oyster Bar boasts an impressive raw bar that serves peekytoe crab salad, East and West Coast oysters, and dressed Maine lobster. The main menu offers New England seafood and Mediterranean entrées such as whole roasted sea bream, black bass Crudo with artichoke pesto and Calabrian chilies, and the signature blue prawns a la plancha. The wine list features an array of casual wines, which includes seafood-friendly sparkling rose and orange wines and small-batch spirits. Select Oyster Bar is open for breakfast, lunch and dinner, daily.
50 Gloucester St, Boston, MA 02115, Phone: 857-239-8064
Shaw's Crab House
Shaw's Crab House serves up New England fare in a casual setting on Hubbard Street in Chicago. The city's premier seafood restaurant has two dining rooms – an elegant 1940s-style formal dining room with crisp white tables and gleaming silverware, and a more casual, vibrant oyster bar. The menu is displayed on handwritten boards behind the counter and feature favorites like clam chowders, lobsters, fried clams, as well as sandwiches, salads, steaks, and burgers. The restaurant has an outdoor raw bar that serves fresh oysters, handmade sushi, and other shellfish on the half shell, and a Lobster Room on the lower level has live lobsters swimming around in tanks. The food is accompanied by a selection of craft and draft beers, casual wines, and frequent live music. Shaw's Crab House is open for brunch, lunch, and dinner, seven days a week.
21 E Hubbard St, Chicago, IL 60611, Phone: 312-527-2722
Swan Oyster Depot
Established over a century ago as a fish market-and-lunch counter, Swan Oyster Depot has been serving locals and visitors fresh, no-frills seafood in a warm and welcoming environment ever since. The San Francisco dining institution on Polk Street has just 18 counter-style seats and is a bustling landmark for casual seafood and raw-bar fare such as freshly shucked oysters and clams, as well as homemade clam chowder, fresh-cracked Dungeness crab, mixed seafood cocktail, and thinly sliced smoked salmon. Tuck into piles of seafood at the counter while sipping pints of local Anchor Steam beer and other craft beers, sodas and soft drinks. Swan Oyster Depot is open for brunch, lunch, and dinner, Monday through Saturday.
1517 Polk St, San Francisco, CA 94109, Phone: 415-673-1101
The Place
Located on the shores of the Long Island Sound in Guilford, Connecticut the Place Restaurant is an exceptional outdoor seafood restaurant with unique chairs made out of tree stumps, bright red tables, fresh floral arrangements, and a crackling wood fire where sweet corn, smoky lobsters, savory clams roast aromatically. Diners can select fresh seafood dishes off the extensive menu that towers above the newly renovated indoor dining area, which features timeless seafood dishes, as well as steaks, burgers, and salads. The dining room has air-conditioning for hot summer months and a rustic stone fireplace for the cold New England winter months, and the restaurant is open for lunch and dinner, year-round, seven days a week.
901 Boston Post Rd. Guilford, CT 06437, Phone: 203-453-9276
The Shrimp Factor
The Shrimp Factor is a locally-owned and operated restaurant overlooking the Savannah Riverfront that was established in 1977 and has been serving fresh seafood and other specialties ever since. Based in a historic former cotton warehouse next to the river, the restaurant features grey brick and ballast stones, original pine beams and is decorated with whimsical coastal art. The Shrimp Factory specializes in low country cuisine with signature lunch dishes Shrimp Cobb Salad, fresh Shrimp Salad, Fried Green Tomato BLT, and fresh blueberry muffins, and dinner plates of fresh oysters, Deviled Crab, fresh Blackened Mahi, Low Country Boil, and Filet Mignon. The cuisine is accompanied by globally-inspired wines, craft, and draft beers from around the world, and classic cocktails made with top-shelf spirits. The Shrimp Factory is open for lunch and dinner, seven days a week.
313 E River St, Savannah, GA 31401, Phone: 912-236-4229
The Walrus and The Carpenter
Located in a former shipping factory on Ballard Avenue, The Walrus, and The Carpenter is a classic seafood restaurant in the Ballard neighborhood that serves locally sourced and sustainable seafood in an inviting ambiance. Named for a Lewis Carroll poem, the restaurant is based in a charming weather-beaten beach cottage decorated with rustic furnishings and a chandelier that looks like bleached coral branches. Chef-partner Renee Erickson creates a menu of delicious seafood with signature dishes like smoked-herring croquettes with malt-vinegar aioli, grilled sardines with walnut relish, squid ink-spiked scallop aguachile, and piles of fresh oysters expertly shucked and served with fresh lemon. A curated beverage list boasts food-friendly wines from France, craft beers, and soft drinks, and the restaurant is open for dinner, seven nights a week.
4743 Ballard Ave NW, Seattle, WA 98107, Phone: 206-395-9227
Fiola Mare
Located in the Washington Harbour, Fiola Mare is a sophisticated, light, and airy Italian restaurant with a chic nautical design that is renowned for its fresh and sustainable Italian coastal cuisine. Boasting beautiful views over the Potomac River from its picturesque location overlooking the Potomac River. The stylish restaurant serves a menu of ocean-fresh seafood ranging from delicacies like Spanish crawfish and razor clams to delectable entrées of Norwegian skrei with squid ink and chickpea cream, and giant tiger prawns with smoked sea urchin and Calabrian chilies. The cuisine is accompanied by an extensive list of globally-inspired wines and Champagne, craft and draft beers from around the world, and classic cocktails made with top-shelf spirits. Fiola Mare is open for brunch, lunch, and dinner, seven days a week.
3050 K St NW, Washington, DC 20007, Phone: 202-525-1402
Hogfish Bar & Grill
Tucked between the shrimp docks and a trailer park in the Safe Harbor Marina on Stock Island, the Hogfish Bar & Grill is a low-key open-air seafood eatery that specializes in fresh seafood and colorful cocktails against a backdrop of panoramic waterfront views. Renowned for its 'pinks' —Key West shrimp, which is distinguished by a pink dot in the center of its shell—and for its hogfish, the casual restaurant serves shrimp in a variety of ways from battered with coconut and deep-fried to barbecued and stuffed in tacos. The hogfish is also offered in several options, including sandwiches and the signature Killer with melted Swiss cheese and mushrooms on Cuban bread. Sip craft beers and tropical cocktails while tucking into fresh seafood for lunch and dinner, daily.
6810 Front St, Stock Island, FL 33040, Phone: 305-293-4041
Le Bernardin
Lauded as one of the world's best restaurants, Le Bernardin is an elite French restaurant helmed by celebrity chef Eric Ripert that offers an unparalleled fine-dining experience. Based on 51st Street in New York, the award-winning Michelin-star restaurant boasts a beautifully-appointed dining room with twisted aluminum and undulating wood accents and a romantic, refined and seductive ambiance. Tasting and four-course prix fixe menus feature Haute French seafood, prepared using the highest quality and freshest locally sourced ingredients and presented with acute attention-to-detail and flair. An elegant lounge area is ideal for sipping cocktails and sharing light bites such as scallop ceviche and raw kanpachi with wasabi tobiko, and a comprehensive list of fine wines from around the world, craft beers and top-shelf spirits accompany the excellent cuisine. Le Bernardin is open for lunch and dinner daily.
155 W 51st St, New York, NY 10019, Phone: 212-554-1515
Mama's Fish House
Founded over 42 years ago by mom-and-pop pair, Floyd and Doris Christenson, Mama's Fish House is a local landmark restaurant that serves mouthwatering Hawaiian and Polynesian fare against a backdrop of spectacular ocean views. Just steps from the palm-lined beach in Paia, Hawaii, the restaurant is decorated to reflect a Polynesian fishing villager's hut with bamboo poles and quirky artifacts, and serves a daily-printed list of seafood-centric entrées such as macadamia-crusted mahi mahi stuffed with lobster and crab, Tahitian-style Poisson cru served in a coconut, and baked Onaga marinated in lime and coconut milk. Pair the ocean-fresh fare with colorful tropical cocktails like mai tais and liliko' i Coladas, complete with little paper umbrellas, or ice-cold craft beers. Mama's Fish House is open for lunch and dinner, seven days a week.
799 Poho Pl, Paia, HI 96779, Phone: 808-579-8488
Mariscos Chihuahua
Mariscos Chihuahua is one of Tucson's best spots for fresh seafood served in a casual, ocean-themed atmosphere. The family-owned veteran outpost on Grande Avenue in Tuscon boasts vibrant interiors with giant fiberglass fish floating from the ceiling, wild sea-themed murals, and plenty of comfortable seating. Taking pride in serving only the freshest, highest quality seafood, Mariscos Chihuahua's menu features ceviche tostadas, briny shrimp marinated in lime juice, fresh octopus, grilled whole fish served with a range of sides and chicken fajitas. The cuisine is accompanied by craft and draft beers, casual wines, and classic cocktails. Mariscos Chihuahua also has branches in Phoenix and Nogales and is open for brunch, lunch, and dinner daily.
1009 N Grande Ave, Tucson, AZ 85745, Phone: 520-623-3563
Matunuck Oyster Bar
Founded by an actual oysterman, Matunuck Oyster Bar is a casual, laid-back seafood restaurant on Potter Pond in Rhode Island that serves delectable ocean-fresh seafood against a backdrop of picturesque views. The restaurant is committed to providing the freshest food available and uses farm-raised and wild-caught seafood along with locally sourced produce, such as littleneck clams, Rhode Island oysters, jumbo shrimp from the raw bar and hearty entrées like fried calamari with cherry peppers, clear clam chowder, pistachio-crusted cod, and boiled lobster with lemon and butter. Fresh salads and herbs are picked from the restaurant's organic vegetable farm on the north end of Potter Pond, and guests can sip oyster-garnished Bloody Mary's or regional craft beers on the outdoor patio while soaking up the views. Matunuck Oyster Bar is open for lunch and dinner, seven days a week.
629 Succotash Rd, Wakefield, RI 02879, Phone: 401-783-4202
Top