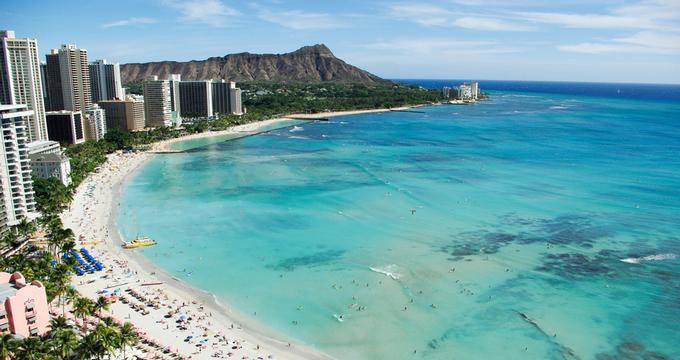 Best Time to Go to Hawaii - Weather Year Round

The fall months between September and November are the best months to visit Honolulu - crowds are gone, the weather is great, and rates are down.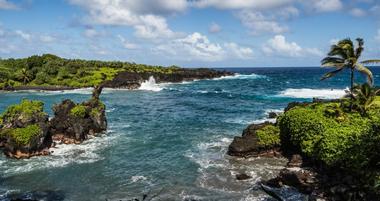 Where to Stay on Maui - Best Beachfront and Ocean View Hotels
The island of Maui is part of the Hawaiian archipelago, and it is an absolute tropical paradise for vacationers.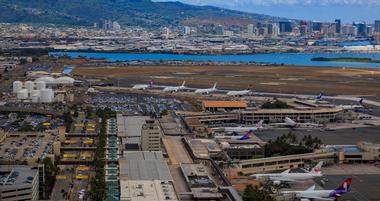 Hawaii Airport Code
Since Hawaii is made up of several islands and is a very popular tourist destination, it has multiple airports and airport codes.
Maui Vacation Ideas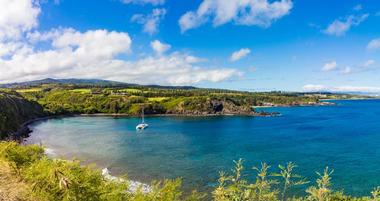 5 Best Snorkeling Beaches on Maui
A whole host of marine creatures and tropical underwater environments are just waiting to be discovered all around the coast of Maui, with snorkeling in Hawaii being one of the most popular activities to enjoy on this island's beautiful beaches.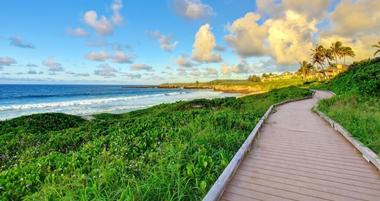 Oahu To Maui Day Trip
One of the best things about visiting Hawaii is that it's actually quite easy to do island hopping.
Maui Travel Guide - Tips for Visitors
Maui is an incredibly diverse landscape. Head to the resort areas of Kapalua and Wailea for golf and beaches or drive down the Hana Highway to be surrounded by unspoilt nature. If you are planning a golf trip, take a look at the Kapalua Resort which has three golf courses and several accommodation options, including villas with kitchens for families. Next to Kapalua, Napili Kai is a getaway for families, featuring comfortable condos and a choice of activities.
Accommodations

All hotels are geared towards three major activities: beaches, golf and spas. Your main interest should determine where you choose to stay. For a golf, check into The Ritz-Carlton, Kapalua or the Kapalua Villas. Located in the Kapalua area of Maui, you'll have access to the two great courses. Even more golf options can be found in Wailea. Check out the Fairmont Kea Lani Maui or the Grand Wailea Resort. For a quieter getaway, head to Hana where will find beaches with far fewer crowds, great organic food, and amazing spa treatments at the Honua Spa.
Getting There
There are three airports on the island: Kahului Airport, Kapalua Airport, and Hana Airport. Try to fly into the airport that is closest to your resort or you could add a two hour car ride to your journey (especially if you're headed for Hana). Continental Airlines, American Airlines, Hawaiian Airlines, Northwest Airlines, United Airlines, and Delta Airlines all fly there.
Flight Times - East Coast to Honolulu: 10 hours 30 minutes (add another 30 minutes for the flight from Honolulu to Maui)
West Coast to Maui: About 5 hours

When to Go
September to the Thanksgiving holidays is the low season in Hawaii. You won't have to fight for a tee time or a beach chair and you will find better deals around this time. A rental car is a must for getting around but they can be expensive so be invest a little time looking for a deal. Sunscreen and a hat will prevent you from being one of the many vacationers who, for some reason, feel they can get by without sun protection. Otherwise you risk ruining your vacation with a lobster like "tan" on your first day in paradise.
When booking your stay, look for package deals which can save you a substantial amount of money. Most of the resorts offer deals which include a car rental for the duration of your stay. Other packages to look for are golf deals (if you intend on playing often), spa packages, and some family deals which allow kids under a certain age to stay free. Scan the deals pages on the websites of your favorite resorts for the latest deals.
Maui Vacation Ideas
Play golf, explore different beaches, go whale watching in winter, take a sunset cruise, try deep-sea fishing, snorkeling, scuba diving, and watching the sunrise at Haleakala National Park.
The Historic Town of Lahaina
This historic town on West Maui offers shopping, restaurants and attractions. If you are taking a boat tour, most boats depart from Lahaina Harbor. The Visitor Center across from the Harbor is a good first stop where you can pick up information about museums, restaurants and historic inns. It is generally open from 9am to 5pm. The Pioneer Inn Grill offers outdoor seating with a view of the harbor. Visit visitlahaina.com for information about upcoming events and a map of the town.
The Plantation Golf Course at Kapalua
The Plantation Golf Course at Kapalua Resort on Maui is famous as the site of the PGA TOUR Mercedes Championships each January. This par 73, 7,263-yard golf course was designed by Ben Crenshaw and Bill Coore. It features open views of pineapple plantation fields, deep valleys and the ocean below. There is very little shade, so don't forget a hat and some sunscreen. There are six signature holes - the 18th is the most scenic offering beautiful views of the island. This hole is 663 yards long, making it the longest hole on the PGA TOUR. The Clubhouse features a pro shop and a restaurant.
Maui Film Festival at Wailea
The Maui Film Festival is a unique annual event where visitors can watch films under the clear Hawaiian sky on Maui. The festival incorporates local Hawaiian traditions, such as hula dancing, chanting and singing. The usually takes place in the beginning of June. Films are shown at the open-air SandDance Theater on Wailea Beach and at the Castle Theater. Participating studios will include DreamWorks Pictures, Miramax Films, Sony Pictures Classics, United Artists and First Look Pictures. The festival also incorporates other events, such as dancing, food, wine and chocolate tasting. Several hotels offer packages during the duration of the festival. One of the luxury resorts in the area is the Grand Wailea. For festival schedule and ticket information, call 808-579-9244.
Snorkeling at Honolua Bay
Honolua Bay on West Maui is located just west of the Kapalua Resort. This is a popular snorkeling spot where the Hawaiian sea turtles can frequently be seen. You'll notice a few charter boats docked in the bay. The bay a rocky shore (not a sandy beach) and beautiful underwater reefs. A few miles past the Kapalua Resort on the highway, you'll notice cars parked on the left side of the road. There is a path that leads from the road, under beautiful old trees, all the way down to the bay. The walk takes about 20 minutes.
La Perouse Bay
If you are staying in the Wailea resort area in Makena in Maui, take a morning drive to La Perouse Bay to admire the scenery of South Maui. Follow the Makena Road past Oneloa Beach (also called Big Beach) and the 360-foot cinder cone. The road will pass through the 'Ahihi-Kina'u Natural Area Reserve and black volcanic rock until you reach the bay. Along the way, you will see small beaches just off the road and enjoy views of the Molokini island in the distance. The Makena Road ends at the bay. Here you can see archeological remains of an old Hawaiian village. On the way back, stop for a swim at the beautiful Makena Beach which features a long stretch of sand, waves and some shade.
Shopping at Wailea
The Shops at Wailea are one of the best places to shop on Maui. The setting is just beautiful and you can stop for lunch and drinks at one of the restaurants. There is an ice cream shop for kids, along with 60 other shops and restaurants. You can combine shopping with a day at the beach because the area has many beautiful beaches. In addition to luxury brands such as Tiffany & Co. and Louis Vuitton, there are galleries which exhibiting original artwork by leading artists from Maui and around the world. And if you just want to pick up a swimsuit or a T-shirt, you can do that too. The shopping center is open from 9:30am to 9pm. The web site shopsatwailea.com offers additional information, such as restaurant menus and directions.
Visit Paia for Great Surfing & Healthy Food
Paia, Maui is small coastal town with brightly painted buildings and health-conscious residents. Here you will find some of the best healthy sandwiches and salads in Hawaii. This is the last town where you can get gas on the way to Hana, Maui if you are planning to drive the Hana Highway. Rent a surfboard, go shopping for beachwear, hemp clothing and healthy snacks. Mana Foods sells organic produce, cosmetics, sandwiches and deserts.
Pioneer Inn in the Historic Lahaina Harbor
Located in the historic Lahaina Harbor on Maui, Hawaii, the Pioneer Inn was built in 1901. The inn is just steps from restaurants, shops and museums in the town of Lahaina. There are 34 guest rooms which were recently renovated when the inn became managed by Best Western. Every room is now air conditioned. You'll have to take stairs up to the second floor where the rooms are located. Breakfast and lunch are served daily at the Pioneer Inn Grill which offers indoor and outdoor seating with a view of the harbor. Head to the historic Whaler's Saloon for happy hour (pioneerinn-maui.com).
Top