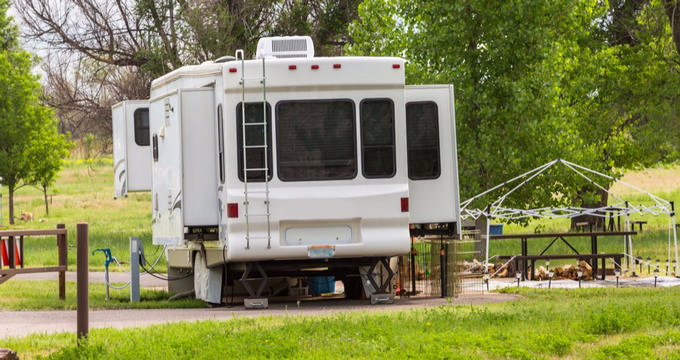 3 Best Denver RV Parks

If you're traveling through Colorado in an RV or planning a road trip in the Denver area, there are lots of highly rated RV parks you may like to check out. If you're looking for details and contact info for the best RV parks in Denver, be sure to keep reading.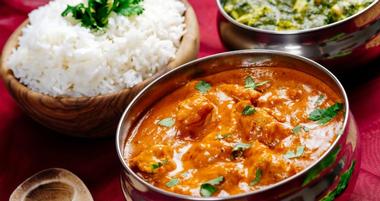 15 Best Indian Restaurants in Orlando, FL
Orlando has become a foodie hub, offering a myriad of cuisine to satisfy even the most particular palate.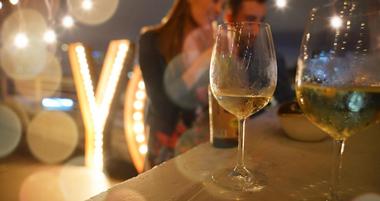 23 Best Places to Visit in Miami, Florida on a Date
Miami has long been known as one of the United States' top nightlife destinations, home to world-famous fine dining restaurants and cutting-edge clubs and bars for decades.
Where to Travel Now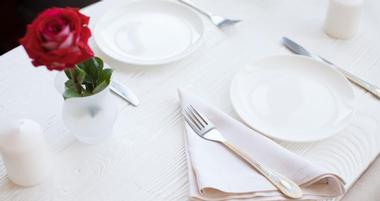 8 Best Restaurants in Bozeman, Montana
Here are some of Bozeman's best restaurants for date night.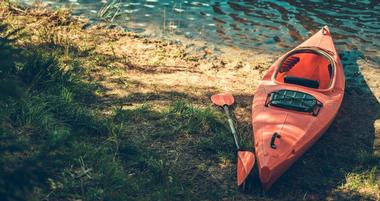 Where to Kayak in New Orleans
So if you're in Louisiana and want to do some kayaking or plan on visiting New Orleans and want to make your trip extra special, don't forget to include a kayak session in your itinerary.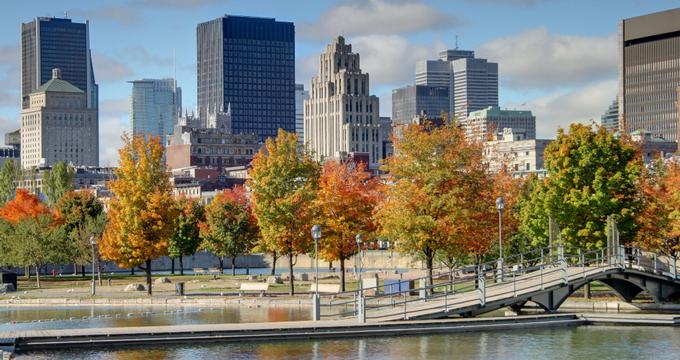 17 Best Montreal Date Ideas
Unique bohemian culture is also on display at art museums and galleries throughout the city, which are perfect for exploring with a sweetheart.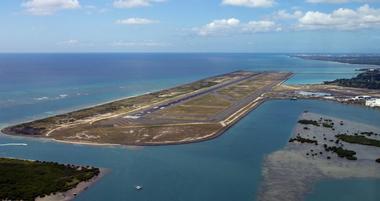 Honolulu Airport Code
Daniel K. Inouye International Airport/Honolulu International Airport has a very interesting history dating back to the 1920s.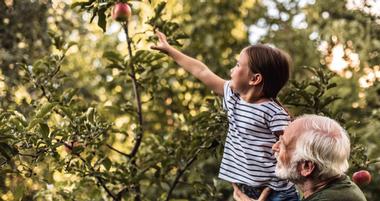 Best Apple Picking in Maine
The apple picking season in Maine runs all through the fall, letting you and your family or friends head down to a nearby orchard and load up on these delicious natural treats for yourself.
More Feature Stories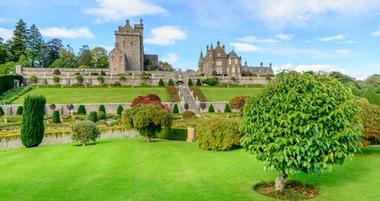 25 Best Weekend Getaways and Day Trips from Edinburgh
If you wish to leave the bustling and vibrant city, there are many places close enough to Edinburgh for day trips.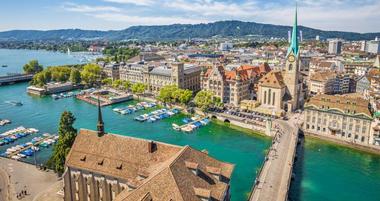 Best Time to Visit Switzerland - Zurich Weather Year Round
Spring and fall months and the best times to visit Zurich - the temperatures will be cool, but there will be fewer crowds and room rates will be reasonable.
Weekend Getaways

More Unique Date Ideas
Annapurna Cafe
Annapurna Cafe serves a mouthwatering blend of Himalayan, Indian, and Nepalese cuisine with traditional dishes from India, Nepal, and Tibet in a warm and welcoming ambiance. Boasting comfortable décor in dark tones and soft lighting and a cozy underground bar, the restaurant is helmed by Roshita Shrestha, who brings her passion and expertise of Nepalese and Newari cuisine to Seattle. The menu features signature dishes such as mulligatawny noodle soup, Tibetan Lhasa curry, Bombay pakoras, Chatamari, Stuffed Paratha, and Mango Mazza. The full-service late-night bar serves a variety of beverages ranging from handcrafted cocktails made from high-end spirits, craft and draft beers, and casual wines from around the world. Annapurna Cafe is open for dinner, seven nights a week.
1833 Broadway, Seattle, WA 98122, Phone: 206-320-7770
August (1) Five
Named for the date that India declared independence from British rule in 1947, August (1) Five is a modern Indian restaurant in the heart of San Francisco's Civic Center neighborhood that serves British-Indian favorites in a spacious, international-chic corner space. Owner Hetal Shah celebrates both cultures with Indian dishes accented with international flavors such as Bison Keema, Spinach & Paneer, Braised Duck Leg, Tandoori Mustard Prawns, Lamb Chapli Kebab, and Chili Truffle Chicken Kebab. Vegetable jalfrezi and chicken tikka masala can also be found on the menu, and the cuisine is accompanied by a selection of fine wines, craft beers, and handcrafted cocktails made from high-end spirits. August (1) Five is open for lunch and dinner, Monday through Saturday.
524 Van Ness Ave, San Francisco, CA 94102, Phone: 415-771-5900
Awadh India Restaurant
Located on the Upper West Side, Awadh is a newcomer to New York's Indian scene from the owner of the Gaurav Anand (Moti Mahal Deluxe). This uptown eatery offers a menu that focuses on dum pukht, the traditional slow-cooking method from the regions of Northeastern India, where the cuisine is simmered on low for hours in exotic spices and thick sauces. Diners can tuck into Awadhi specialties from the state of Uttar Pradesh in the restaurant's double volume, dark-wood spaces, including masala-wrapped whole fish, simmered lamb shanks, and leg of lamb, and Galouti Kebab (minced lamb patties), all of which is low and slow-cooked in a sealed, heavy-bottomed pot. A selective wine program accompanies the outstanding cuisine. Awadh India Restaurant is open for lunch and dinner, Tuesday through Sunday, and dinner only on Mondays.
2588 Broadway (97/98 St.), New York, NY 10025, Phone: 646-861-3241 or 646-861-3604
Babu Ji
Named after what is known as a self-appointed neighborhood ambassador who knows everyone and everything that's happening the village and unashamedly indulges in food and hospitality and revels in his food, Babu Ji is an eatery in the East Village with this same ethos in mind. Reflecting its original outpost in Melbourne, Australia, Babu Ji is a stylish restaurant that serves a changing menu of modern Indian street food, along with a self-serve beer refrigerator that's packed with a variety of craft brews. The menu features cross-regional curries, Indian street food, and tandoori specialties, as well as an impressive wine list and an extensive selection of craft beer and imports. Babu Ji is open for dinner seven nights a week.
175 Avenue B, New York, NY, 10009, Phone: 212-951-1082
Udupi Palace
Boasting two locations in San Francisco, Udupi Palace is a must for lovers of Indian food. The entirely meat-free menu features vegetarian and vegan options of South Indian cuisine accompanied by out-of-this-world chutneys and homemade naan bread. The restaurant is renowned for its delicious dosas and uttapams - chewy pancakes and rice-lentil crêpes stuffed masala-spiced potatoes and spinach or peas, paneer cheese, and house-made coconut chutney. Fiery curries are also on the menu and make sure to wash them down with soothing sweet drinks like a traditional mango lassi. Udupi Palace is open for lunch and dinner, seven days a week.
3242 Scott Street and 1007 Valencia Street, San Francisco, CA 94111
Vik's Chaat Corner
Vik's Chaat Corner is a family-owned and operated Indian grocery store that sells a wide variety of traditional food items and imported herbs and spices, and a quick-serve café that offers freshly prepared homemade Indian cuisine. The once road-side shack and now grocery store-cum-café has proudly been serving 'finger-licking' regional chaat dishes and various Indian savory snacks from different parts of India for the past 20 years. Based in a spacious warehouse with an industrial feel Vik's Chaat Corner serves a menu of authentic dishes like flaky samosas, daal, and roti, South Indian favorites like dosa and uttapam, and entrées of aloo Tikki, griddled potato patties topped with chickpeas and pani puri filled with potatoes, beans, and chutney. Vik's Chaat Corner is open for lunch and dinner, seven days a week.
2390 Fourth St, Berkeley, CA 94710, Phone: 510-644-4412
Seva Indian Cuisine
Seva Indian Cuisine is a cozy neighborhood spot and one of the best places in New York City for excellent Indian cuisine. Offering a unique take on traditional curries and other Northern Indian cuisine ranging from affordable prix fixe sampler menus to all-you-can-eat weekend brunch. Signature dishes include lamb spring rolls, flavorful chicken tikka, lamb saag, lamb vindaloo, vegetable tikka masala, and chana saag. Desserts include kheer and gulab jamun, and the restaurant is open for lunch and dinner, seven days a week.
3007 34th St, Astoria, NY 11103, Phone: 718-626-4440
Sher-E-Punjab
Tucked away in an unassuming strip mall in Grant Park, Sher-E-Punjab is a quiet Indian restaurant with an extensive menu of authentic Indian dishes served in a warm and welcoming ambiance with soft lighting and friendly waiters. Dishes are prepared using fresh, locally sourced ingredients and imported Indian spices and can be ordered at various levels of heat from mild to mouthwateringly hot. Signature dishes range from appetizers of pakora, paneer and vada, entrées of chicken tikka masala, chicken curry, aloo zeera, Bombay Bhaji, and Chana Masala. Finish off with a cool kulftee or sweet Gulab Jaman, and a bar list boasts casual wines, craft beers, and a selection of non-alcoholic drinks like chai and lassies. Sher-E-Punjab is open for lunch and dinner, Tuesday through Sunday.
853 E Grant Rd, Tucson, AZ 85719, Phone: 520-624-9393
Tamarind Tribeca
Opened in 2001 by Avtar Walia and named in honor of one of his favorite ingredients, Tamarind is a New York City classic. The well-known Indian restaurant offers fine Indian dining at its best in a softly-lit, elegant setting with a delectable menu to match, which features traditional and classic Indian dishes such as Chicken Tikka Masala and Seekh Kabab. Other dishes that delight at every turn include Nizami keema, a mouth-watering lamb appetizer that combines tender grilled strips with soft minced meat and pillowy naan, and a creamy, vibrant Punjabi mutton curry made with 'fall-off-the-bone' tender goat meat. The twin tandoor ovens also produce sumptuous seafood dishes such as a moist sea bass sprinkled with a blend of roasted spices and smothered in a layer of thick yogurt.
99 Hudson Street, New York, NY 10013, Phone: 212-775-9000
Junoon
Legendary chef Viksa Khanna presents an unrivaled, high-end Indian experience in the heart of Chelsea. The soul of this luxe eatery is its glassed-in spice room, where the culinary team hand-grinds and mixes house blends each morning in preparation to add to the five elements of Indian cuisine presented on the menu, namely Handi, Sigri, Pathar, Tawa, and Tandoor. Highlights of the region-hopping menu include a pungent, seven-spice coated slow-braised lamb shank, Tandoori Octopus with goda masala and aloo bonda, and nadru matar makhana served with English peas, crispy lotus root, puffed lotus seed, and roasted tomato sauce. The cuisine is organized traditional methods of Indian cooking, including Tawa (cast-iron), tandoor and handi (pot cooking), sigri (fire pit), and Patthar (stone) and is accompanied by an award-winning wine list. Junoon is open for lunch and dinner, seven days a week.
27 W 24th St, New York NY 10010, Phone: 212-490-2100
Karaikudi
Nestled along Edison's Oak Tree Road in the heart of New Jersey's immense Indian population, Karaikudi is a bustling restaurant that specializes in serving the ultra-spicy, yet aromatic food from South India's Chettinad region in Tamil Nadu. Famous for its use of a variety of spices used in preparing dishes, such as Marathi mokku (dried flower pods), kalpasi (dried bark), and anasipoo (star aniseed), the deep southern region of Tamil Nadu is renowned for having the spiciest and most aromatic in India with fiery meat-centric dishes such as nandu masala and pepper chicken and a highly-acclaimed fish curry created by award-winning Chef Floyd Cardoz. Most of the dishes are eaten with rice and rice-based accompaniments and can be ordered in various spice levels. Karaikudi is open for lunch and dinner on Mondays only.
1671 Oak Tree Road, Edison, NJ-08820, Phone: 732-516-0020
Keeva
Keeva is a traditional Indian restaurant in San Francisco that uses traditional 5,000-year-old Indian culinary techniques to create mouthwatering dishes of lamb, mutton, chicken, and vegetables. Using only the freshest, locally sourced ingredients where possible along with traditional herbs and spices from India, the culinary team creates mouthwatering dishes such as Tomato Dhaniya Shorba, Veg Hara Bhara Kebab, Chicken Fenugreek, Chettinad Goat Curry, and Lamb Korma, which is slow-cooked over open coals. The cuisine is accompanied by a selection of fine wines, craft beers, and handcrafted cocktails made from high-end spirits, and the restaurant is open for lunch and dinner, Tuesday through Sunday.
908 Clement St, San Francisco, CA 94118, Phone: 415-742-4010
Mysore Woodlands
Located on Devon Avenue in the heart of Chicago's Indian community, Mysore Woodlands is a bustling southern Indian restaurant that delectable Indian and vegetarian cuisine in a casual, relaxed space. The buzzing spot boasts bright, colorful décor and comfortable seating and serves an extensive menu of traditional dishes such as spicy curries, iddlies (steamed rice-lentil patties, uppumas, and sweet rice dishes known as Pongal. There are no fewer than 14 types of dosa, including masala dosa, and a massive paper dosa and the Mysore Royal Thali is a huge round stainless steel platter packed with small dishes such as dal, spicy pickled mango or lime, sambar, vegetable curries, pappadam, naan and plenty of aromatic basmati rice. Tuck into the Woodland's signature dessert of payasam, featuring vermicelli noodles, honey, milk raisins, and cashews to the soft background of Bollywood music. Mysore Woodlands is open for lunch and dinner, seven nights a week.
2548 W Devon Ave, Chicago, IL 60659, Phone: 773-338-8160
Punjabi Dhaba, Cambridge
Nestled in Cambridge, Massachusetts, Punjabi Dhaba is a tiny East Village restaurant that serves affordable and filling vegetarian meals for just a few dollars and is a popular stop for many of New York City's cab drivers. The small narrow space is often packed with swarthy men tucking into steaming bowls of spiced chickpeas in a tomato stew, thick dal, and chole, along with generous portions of shahi paneer and chicken tikka masala. The little eatery also attracts a hip crowd of college students and hipsters who tuck into delicious Indian dishes and sip craft beers and casual wines to the tune of Bollywood music or drop in to pick up their order to go. Punjabi Dhaba is open for lunch and dinner, seven nights a week.
225 Hampshire St, Cambridge, MA 02139, Phone: 617-547-8272
Rasa
Rasa serves elevated South Indian cuisine in a stylish, sophisticated bi-level space that boasts sleek, minimalist-mod décor with dark wood fittings, designer pendant lights, and bright splashes of vibrant color. Featuring high-quality, imported ingredients and presented with passion and flair, signature dishes on the menu include fluffy Bombay sliders drizzled with spicy butter, uttapams topped with peppers, masala lamb, flaky white fish moilee, creamy coconut curry, and desserts like cardamom brûlée. The cuisine is accompanied by a selection of fine wines, craft beers, and handcrafted cocktails made from high-end spirits, and the restaurant is open for lunch and dinner, seven nights a week.
209 Park Rd., Burlingame, 94010, Phone: 650-340-7272
Rasika
Rasika is a legendary Indian restaurant in Washington, D.C. that serves award-winning Indian cuisine in an elegant and refined atmosphere. Helmed by James Beard Award-winning chef Vikram Sunderam, the restaurant has been serving acclaimed cuisine for the past 13 years and boasts two locations with a flagship eatery in Penn Quarter where guests can savor mouthwatering nouveau Indian such as crispy sweet potato samosas, truffle naan, avocado chaat, and lobster pulao. Signature dishes include Halibut Kerala Curry, Red Snapper Rechad, Shrimp Mangalorean Curry, and Lobster Malai and can be paired with fine wines from around the world, imported beers and spirits, and creative cocktails. Rasika is open for lunch and dinner, seven nights a week.
633 D St NW, Washington, DC 20004, Phone: 202-637-1222
Sanaa
Sanaa is an African-inspired restaurant in the Kidani Village in Disney's Animal Kingdom Villas and offers diners the opportunity to experience the art of African cooking with exotic Indian flavors. Designed to evoke a traditional spice market beneath the graceful branches of an acacia tree, Sanaa serves breakfast and lunch surrounded by the wild animals of the African plains and the magnificent sunset of the Savannah. Diners can tuck into a quick Sanaa Kuamsha Breakfast of bacon, eggs, hash browns, tomato, and traditional African boerewors sausage, along with waffles, pancakes, and granola. Family-Friendly Feasts are served for lunch and dinner and include slow-cooked meats, salads, and vegetarian specialties served with Indian-style bread and a variety of spicy accompaniments. The food is paired with a selection of Kenyan and Indian beer and South African wine.
3701 Osceola Pkwy, Kissimmee, FL 34747, Phone: 407-938-7400
Badmaash, Los Angeles
Translating to 'mischievous' in Hindi, Badmaash is a hip Indian gastropub with high ceilings and marble-topped counters in the heart of Los Angeles that serves an innovative menu of creative Indian fare alongside traditional dishes. Owned and operated brothers Nakul and Arjun Mahendro and their father Pawan, the first of two locations in LA serves signature dishes such as flaky samosas filled with creamy butter chicken, tandoori chicken tikka, masala fries doused with beef gravy and cheese curds, spiced mango pork belly, fall-off-the-bone braised beef short ribs and a decadent dessert of a Parle-G ice cream sandwich. The cuisine is accompanied by a selection of fine wines, craft beers, and handcrafted cocktails made from high-end spirits, and the restaurant is open for lunch and dinner, seven nights a week.
108 W 2nd St #104, Los Angeles, CA 90012, Phone: 213-221-7466
Bollywood Theater
Bollywood Theater is an upscale Indian restaurant in Portland, Oregon that serves outstanding India cuisine in a warm and welcoming atmosphere. The brainchild of Chez Panisse and Chef Troy MacLarty, the restaurant features mismatched tables in a casual setting with walls adorned with quirky, foreign knickknacks and Bollywood movies silently projected onto a silkscreen in the corner of the eatery. A little shop in the corner of the restaurant sells imported spices, sauces, and ingredients that are used in the cuisine, and a full-service bar serves a selection of fine wines, craft beers, and handcrafted cocktails made from high-end spirits. Bollywood Theater is open for lunch and dinner, seven days a week.
3010 SE Division St, Portland, OR 97202-1451, Phone: 503-477-6699
Bombay Darbar
Voted as one of the best places to eat Indian food in Miami, Bombay Darbar serves traditional Indian fare served in a spacious, elegant venue colorful blue and purple neon lighting and exotic décor. A rarity in Miami's Latin-loving Coconut Grove, Bombay Darbar boasts an extensive menu of Indian favorites like beautifully executed tandooris and tikkas, flavor-bursting samosas and biryanis, and an array of basmati rice dishes, and perfectly baked roti and naan bread. The culinary gem also serves a full-service bar menu of craft and imported beers, casual wines from around the world, and handcrafted cocktails made from high-end spirits. Bombay Darbar is open for lunch and dinner, seven days a week.
2901 Florida Ave, Miami, FL 33133, Phone: 305-444-7272
Cumin, Chicago
Located on Milwaukee Avenue in the heart of Wicker Park, Cumin serves authentic Indian and Nepalese cuisine in a chic and stylish space. Modern décor and soft lighting create an intimate and romantic ambiance, and crisply dressed waitrons serve Himalayan classics such as flaky vegetable samosas, shrimp masala, chicken jalfrezi, lamb biryani, and garlic naan, steamy chicken momos, and the ever-popular Nepalese dumplings. Desserts include Cumin's delectable homemade ice cream, and a full bar menu features a wide range of innovative cocktails, high-end spirits, casual wines, and craft beers and imported Indian beers. Cumin is open for lunch and dinner, seven days a week, and offers takeout delivery.
1414 N Milwaukee Ave, Chicago, IL 60622, Phone: 773-342-1414
Dil-e Punjab Deli
Dil-E Punjab Deli is a cornerstone counter-serve Indian joint serving classic vegetarian dishes, spicy curries, and other outstanding Indian cuisine in a simple, no-frills space. Located in the heart of New York, the cozy neighborhood eatery offers modern interpretations of classic Indian dishes prepared with locally sourced ingredients and imported herbs and spices such as Chholey Kabul, Sarson Ka Saag, Bhartha, Band Gobi, and Mutter Paneer. A limited beverage list features Desi Coffee and Chai, and the restaurant is open 24-hours, seven days a week.
170 9th Ave, New York, NY 10011, Phone: 212-647-9428
G'raj Mahal
G'raj Mahal is a classic brick-and-mortar outpost with a tented outdoor space that serves traditional Indian fare in a welcoming atmosphere. Once a former food truck, the eatery has grown into a neighborhood favorite with cozy indoor dining spaces and an outdoor patio covered by a tent with gauzy curtains blowing in the breeze. Signature dishes on the menu include Potato and Pea Samosas, Chicken Tandoor, Garlic Naan, Chicken Tikka Masala, and Seafood Coconut Curry, and a fantastic bar and patio scene is perfect for romantic wining and dining. G'raj Mahal is open for lunch and dinner, Tuesday through Sunday.
73 Rainey St, Austin, TX 78701, Phone: 512-480-2255
Indian Accent
Based at the Le Parker Meridien New York, Indian Accent offers an innovative approach to Indian cuisine. Headed by celeb-chef Manish Mehrotra, Indian Accent is the first international outpost of the South Delhi blockbuster and world-renowned restaurant, Rohit Khattar, and offers fine Indian dining in an exquisitely elegant setting complete with a gold-leafed wall. The unique menu combines progressive ideas in Indian cuisine with traditional integrity and features prix-fixe options, á la carte menus, and a chef's tasting menu. Highlights of the menus include an amuse bouche of warm naan imbued with a sharp Danish blue cheese, paper roast dosa with mushrooms and water chestnuts, scallops served with turmeric potato and Kerala moilee. Indian Accent is open for lunch and dinner, seven days a week.
123 West 56th Street, New York, NY 10019, Phone: 212-842-8070
Top