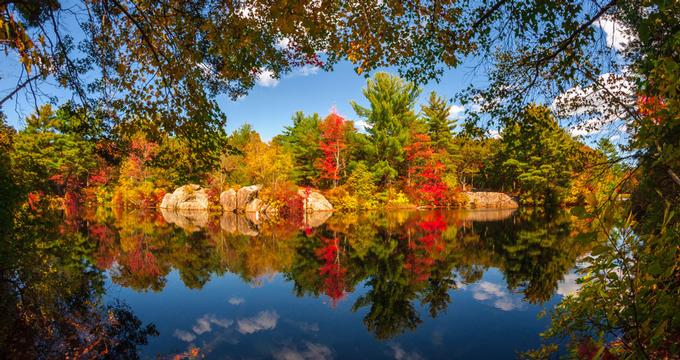 15 Cheap Fall Vacation Ideas

Browse fall weekend getaway ideas from cities all around the United States.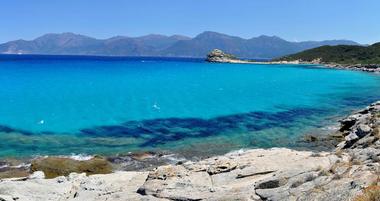 25 Dream April Vacation Ideas
This year's top April vacation ideas include relaxing spa resorts, beach getaways and unique city trips.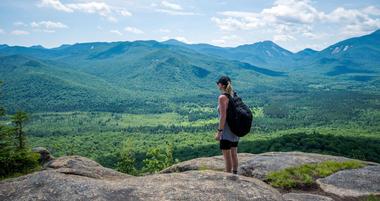 23 Perfect Summer Getaways from NYC
Great weekend getaways from NYC include romantic inns and lodges where you can rejuvenate with spa treatments, great food, shopping and fun activities.
Where to Travel Now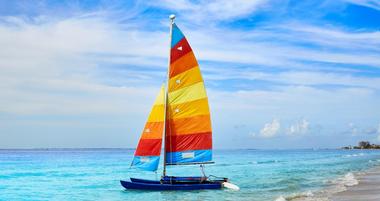 25 Best Memorial Day Weekend Getaways
Find fun Memorial Day weekend getaway ideas near the ocean, by the lake and in the mountains.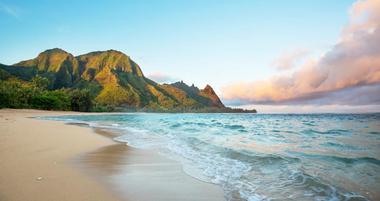 20 Perfect Labor Day Vacations
Top Labor Day vacations include last minute trips to the beach, romantic escapes and long weekend breaks.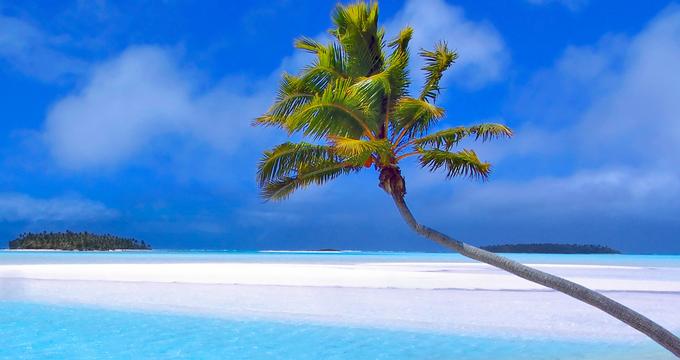 15 Best Places to Vacation in September
Dream vacations to take in September include hotels, resorts and inns in the U.S., Puerto Rico and other unique destinations.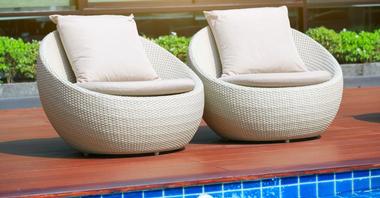 25 Best December Vacations in the U.S.
There is nothing quite like a weekend getaway to put the magic back into your romance or to celebrate a special moment or anniversary.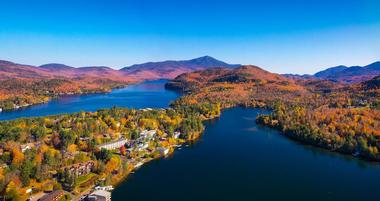 25 Best July Vacation Ideas
Top July vacation ideas include lakeside hideaways, oceanview resorts and other great escapes.
More Feature Stories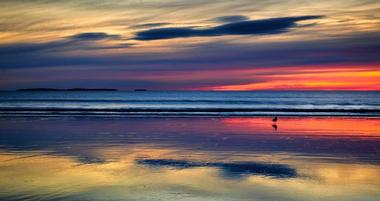 25 Perfect Romantic Getaways in Maine
Stay in a B&B in historic Bath, spend a few days exploring Southwest Harbor, head to Freeport, visit beautiful Bar Harbor, or relax in a historic farmhouses surrounded by nature.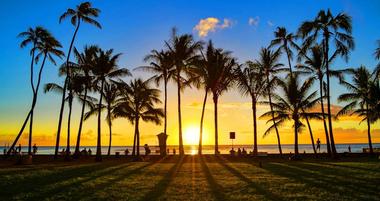 20 Best Easter Vacation Ideas
Top Easter 2016 vacation ideas include Hawaii, Jekyll Island, the Smoky Mountains, North Carolina, and more.
Weekend Getaways

Vacation Ideas by Interest
Every season is full of wonder, offering travelers colorful scenery and an array of outdoor activities. Whether you can get away for a longer holiday or weekend vacation, there are many great destinations near and far.
Best Vacation Destinations
There are many amazing destinations all around the world, from exotic vacation spots like Bali, Maldives and the Seychelles to beautiful places closer to home like Canada, Florida and New York. What is the best vacation destination for you will depend on your interest, budget, length of vacation and other factors. Here is our planner which includes the most popular vacation ideas by month.
January: Everyone wants to get away from the winter cold by the time January rolls around and the great thing about January is that you will find some amazing deals right after New Year's. Look for airfare specials and resort discounts in Florida, kid friendly tropical Hawaii, New Zealand and Australia, where it's summer in the Southern Hemisphere. January is the time to look for low budget and last minute getaways to a resort nearby for a quick ski trip or a few days at a relaxing health spa.
February: Mid-February marks the start of spring break which is a very busy travel season, especially in the Caribbean, Hawaii and other tropical beach destinations. You can find great deals in the first two weeks of February. Explore a new city, such as Hollywood in Los Angeles, go skiing in the Rockies, plan a scenic trip to California, a vacation with your girlfriends, last minute getaway near NYC or Chicago, a winter holiday in Maryland, or a trip for history buffs to a European city like Paris, Rome or Vienna. Don't forget that February 14th is Valentine's Day, a perfect occasion for a quick romantic getaway with your loved one.
March: March is spring break season when families with toddlers and kids take over tropical beaches and spa resorts with indoor pools. This is not a time to plan a low budget getaway because hotels and resorts tend to be busy. Some of the top spring break destinations include Key West, Las Vegas, Arizona and Texas. It's not too early to book now for spring break 2015.
April: April is another great month for seeing a new destination on a budget. Rooms in major cities like New York, Boston, San Francisco, Seattle and LA are generally discounted then, unless there is a big event taking place. Plan a long weekend for adults out West whether the weather is sunny and warm, or stay closer to home and check into a romantic inn in Rhode Island. Young couples on a budget may like the affordable beaches of Costa Rica or the Gulf Coast.
May: Weather begins to improve in May, but it can be unpredictable. This is the time for visiting cities where blooming tulips, cherry blossoms and other flowers add an air of romance to nearly every destination, including Washington DC, Charleston SC, Portland OR, Toronto and others. Visit museums, art galleries, boutique shops, and dine at a romantic restaurant, sampling new flavors such as Thai, Indian and Vietnamese dishes. Plan a Memorial Day weekend getaway at the end of May to a nearby beach or lake.
June: Things begin to heat up in the South, Southwest and Southeast US, while destinations in the Northeast, Midwest and the Rocky Mountains beckon with scenic lakes, oceans and mountains. Popular European destination this month include quiet Greek island, London, Italy (Rome, Venice and Florence are all big favorites), Spain, Portugal, Austria, France, Germany and Switzerland. If you are on a tight budget and paying for summer airfare to Europe is not on your to do list, take a road trip to a national park, such as Glacier National Park, Yellowstone or Grand Teton. Explore more affordable destinations such as Montana, Mississippi and Colorado.
July: After July 4, summer is in full swing and all of America seems to be outdoors barbecuing, hiking and swimming. July is a great time for a cruise to Alaska or the Mediterranean, a trip to the Great Lakes in Michigan, a quick weekend in North Carolina, Georgia, Maryland and East Coast spots. The end of July is the peak summer holiday season, so be sure to book your room or suite early.
August: Everyone seems to work slower in August and with so many people taking time off, it may be difficult to get anything done anyway. This is the perfect time to slow down, relax, eat great food, do some wine tasting in Napa Valley or around Finger Lakes, tour the scenic lighthouses of Main, go hiking on Vancouver Island and watch outdoor theater performances.
September: After Labor Day weekend at the beginning of September, travel slows down quite a bit. This is the time to plan a trip to the Caribbean on a budget, look for those hard to find all inclusive vacations under $1,000, and take a trip by yourself to somewhere completely new like Ireland, Scotland or Tuscany. Explore the Californian coast where finding a deal is a lot easier in September than during other times of the year. Head up the scenic coast of Oregon for hiking and fishing.
October: Around Columbus Day is the best time for fall foliage viewing in Vermont, Washington State, New Hampshire, Maine, Colorado and other destinations. Whether you are celebrating your 50th wedding anniversary of the first one, head to a romantic inn and watch the spectacular display of colors. The second half of October is a great time to look for off season deals.
November: The first half of November is generally pretty quiet and a good time to get a special at hot resorts. The second half of November is very busy, particularly around the Thanksgiving holidays.
December: Christmas 2014 and New Year's are on everyone's mind in December. Plan a shopping trip to a major city, watch the tree lighting ceremony or relax on a sandy beach in the tropics.
Vacation Planning Tips - Where to Vacation
Here it is: your long-awaited vacation time. You'd like everything to go smoothly so that you can have as much time as possible relaxing on the beach, at a spa and trying new activities. There are several things that you can do ahead of time to ensure that your couples' getaway, honeymoon, family or a singles' trip is a success. Here are our top 5 vacation planning tips.
With a bit of planning, your vacation can be relaxing and fun.
Top