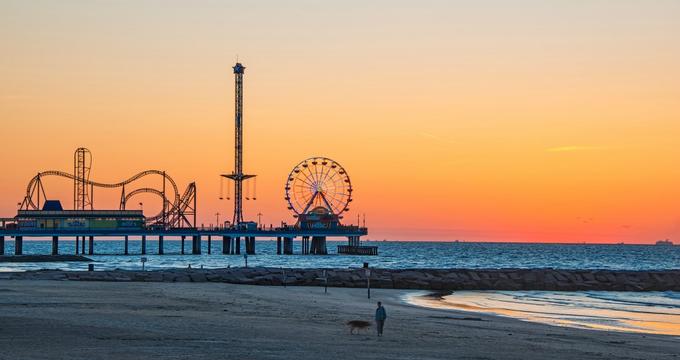 25 Best Day Trips from Houston, Texas

Explore the surrounding nature or drive to one of the nearby cities for a fun day trip from Houston, Texas.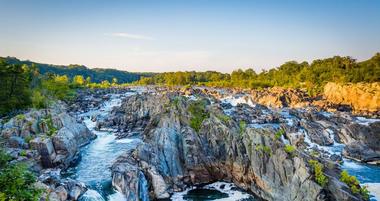 25 Best Day Trips from Washington, DC
There's something to suit every interest, from beautiful parks and beaches to unique museums to monuments overflowing with historical significance.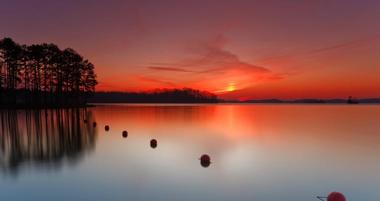 25 Best Day Trips from Atlanta, Georgia
Visit beautiful national parks, picturesque small towns and unique attractions on your day trip from Atlanta.
Where to Travel Now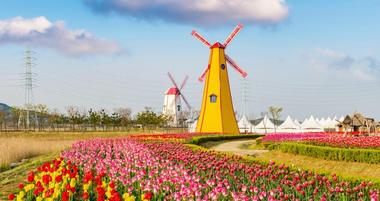 25 Best Day Trips from Chicago, Illinois
Here are 25 day trips within a few hours of the Windy City that will awaken your soul and enhance your well-being.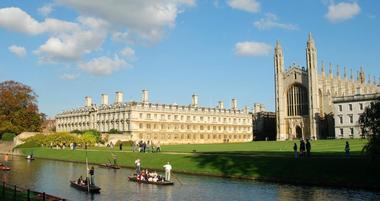 25 Best Day Trips from London
Visitors have the chance to explore the magical castles, palaces, and gardens just a short drive from London.
25 Best Day Trips from Phoenix
The area around Phoenix is home to many natural wonders, historical sites and parks offering an abundance of outdoor adventures.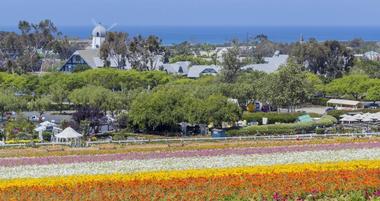 25 Best Day Trips From San Diego
San Diego is an ideal springboard to the many and varied cities, beaches, national parks, and historic attractions of Southern California.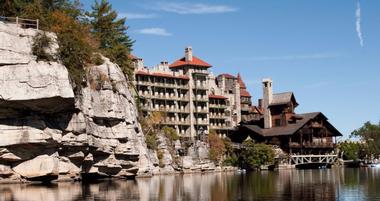 25 Best Hudson Valley Day Trips & Weekend Getaways
Upstate New York's Hudson Valley spans the Hudson River for 150 miles between Albany to the north and Westchester to the south.
More Feature Stories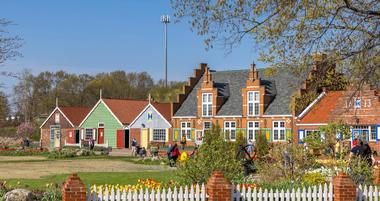 23 Best Michigan Day Trips & Small Towns for Couples
Michigan is one of the Midwest's most scenic states, home to gorgeous natural areas like the acclaimed Sleeping Bear Dunes National Lakeshore, named as the most beautiful place in America by Good Morning America.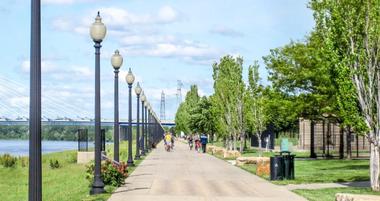 23 Best Day Trips in Missouri (Small Towns, Natural Wonders)
Missouri is one of the Midwest's loveliest states, butting up against the majestic Mississippi River's western banks.
Weekend Getaways

More Unique Weekend Getaways and Day Trips
Visitors looking to get away from the city for a day or a weekend have a plethora of beautiful destinations to choose from on either American coast, ranging from gorgeous beachfront and island spots to quaint small towns with historic all-American main streets. New England coastal towns such as Montauk, Sag Harbor, and Bar Harbor offer some of the East Coast's most charming cultural attractions, noted for their gourmet seafood restaurants and gorgeous Atlantic Ocean views. On the West Coast, wine lovers can head to Sonoma, California or McMinnville, Oregon, while history buffs can explore the preserved Spanish missions of San Luis Obispo. In the Midwest, historic towns like Galena are known for their preserved 19th-century architecture, while destinations like Traverse City rank among the nation's best foodie and brewery towns.
Annapolis, MD
Annapolis is one of the Chesapeake Bay's most charming waterfront towns, home to brick and cobblestone streets and historic locales dating back to the 17th century. The city, which has been named as one of America's prettiest towns by Forbes, is located within convenient day trip distance from Baltimore and Washington, D.C. Its 17 miles of gorgeous waterfront and 200 acres of public parks make it a great escape from the hustle and bustle of the city. Visitors can enjoy decadent dining at elegant restaurants like OB's Prime Steakhouse and the waterfront Carrol's Creek or stroll through charming boutiques and specialty shops along the city's hanging basket-lined historic Main Street. Sunset sailing excursions from companies such as Schooner Woodwind make the perfect ending to an evening before returning to romantic accommodations at historic facilities such as Chez Amis Bed and Breakfast.
Aspen, Colorado
Aspen, Colorado is known around the world for its excellent skiing, nestled within the picturesque landscape of the gorgeous Rocky Mountains. The lovely mountain town, which is located three hours outside of Denver's metropolitan region, is a year-round paradise for outdoor lovers, offering opportunities for hiking, kayaking, whitewater rafting, fly fishing, and horseback riding throughout the warmer months. Its charming downtown district is home to high-end boutiques and restaurants, along with renowned attractions such as the Aspen Art Museum and the 1889 Wheeler Opera House. Special events hosted throughout the year include the annual culinary-focused Food and Wine Classic and the renowned Aspen Film Festival.
Bar Harbor, Maine
Bar Harbor, Maine is a laid-back coastal town located along the shores of gorgeous Mount Desert Island, best known as the gateway to spacious Acadia National Park and its iconic natural landmarks, which include immense Cadillac Mountains and the picturesque Cranberry Islands. Though the town was once an exclusive summer colony for Gilded Age socialites and entrepreneurs, today it is known as one of New England's most quaint remote getaways, best known for its renowned Downeast Maine culinary scene. Visitors can dine at excellent waterfront restaurants in the city's downtown district, many of which operate seasonally, and enjoy succulent Maine lobster and seafood dishes. Historic inns offer stunning views of nearby Frenchman's Bay, showcasing period furnishings and romantic ambiance.
Beaufort, North Carolina
Beaufort, North Carolina has been ranked as America's coolest small town by Budget Travel Magazine, located along the beautiful Beaufort Inlet, which leads to the state's Atlantic Ocean coastline. The charming small town, which is North Carolina's third-oldest established municipality, is located within easy day trip distance from Charlotte, Charleston, and Virginia Beach, serving as the gateway to gorgeous natural areas such as the Cape Lookout National Seashore and Cedar Island National Wildlife Refuge. Visitors can peruse historic sites such as the Jacob Henry House, the Carteret County Home, and the city's Beaufort Historic District, all of which are listed on the National Register of Historic Places and date back to the 18th century. Family-friendly attractions include the North Carolina Maritime Museum, while annual festivals include the lively Beaufort Pirate Invasion and the delicious Beaufort Food and Wine Festival.
Burlington, Vermont
Burlington, Vermont is Vermont's most populous city, located less than an hour south of the United States-Canadian border. The hip city, which sits along the eastern banks of Lake Champlain, is known for its eclectic assortment of shops, restaurants, and marketplaces, many of which are located along historic Church Street in the city's downtown district. Visitors can peruse the shelves of the award-winning Flying Pig Bookstore, enjoy the Echo Lake Aquarium and Science Center with family, or view a former Revolutionary War hero's home at the historic Ethan Allen Homestead Museum. Skiing trails and bike paths abound just outside city limits, while beautiful B&Bs offer modern accommodations in rustic settings. The city has also become a mecca for craft beer in the 21st century, home to trendy breweries like Burlington Beer Company and Four Quarters Brewing.
Carmel-by-the-Sea, California
Carmel-by-the-Sea, California is one of the most beautiful destinations on the Monterey Peninsula, officially incorporated in 1916 as an exclusive resort artist colony, attracting luminaries like Mary Austin and Jack London. Today, the lovely beachfront town is home to more than 100 art galleries, along with whimsical 1920s-era garden cottages constructed in fairytale style by architect Hugh Comstock. Museums and libraries abound, including the historic Carmel Mission. Visitors can explore the great outdoors at Point Lobos State Natural Reserve or birdwatch at Carmel River State Beach, which offers scuba diving entry points. Wine tasting rooms are also prevalent throughout the surrounding Central Coast Wine Country region.
Charlottesville, Virginia
Charlottesville, Virginia is best known as the home of the University of Virginia, which showcases gorgeous historic architecture designed by Thomas Jefferson. History buffs can explore Jefferson's former residence, Monticello, which is open to the public today as a living history museum and highlights its original estate mansion and replica slave quarters. Visitors can also explore Highland, the former residence of President James Monroe, which has retained many of its original furnishings. Award-winning breweries line the Brew Ridge Trail, while nearly three dozen wineries are showcased along the Monticello Wine Trail. Nearby, Shenandoah National Park serves as a gateway to the natural splendor of the Blue Ridge Mountains.
Door County, Wisconsin
Door County, Wisconsin sits on a lovely peninsula stretching between Lake Michigan and Green Bay, home to gorgeous natural landmarks like Peninsula State Park and Newport State Park. The county contains 11 charming small towns for visitors to explore, which are home to historic attractions such as the Door County Maritime Museum, where guests of all ages can learn about the region's famed tugboats, lighthouses, and shipwrecks. Art galleries, orchards, and wineries abound, which can be explored on foot or as part of Door County Trolley Tours excursions. Historic lighthouses in the region include the Cana Island Lighthouse, which can be scaled via a 97-step staircase, and the 1836 Pottawatomie Lighthouse, the oldest lighthouse on Lake Michigan. Annual special events include the Door County Plein Air Festival, the largest art event of its kind in the Midwest.
Friday Harbor, Washington
Friday Harbor, Washington is a charming town on San Juan Island, serving as the major commercial center of Washington State's San Juan Islands archipelago. The highly-walkable city, which is accessible from the mainland via the Washington State Ferry service, is known around the world for the famed Friday Harbor Laboratories marine biology station, which offers programming presented through the University of Washington. Its main streets are dotted with quaint attractions like art galleries, antique stores, boutiques, and museums such as the family-friendly Friday Harbor Whale Museum. Nearby, Lime Kiln State Park is acclaimed for its whale-watching opportunities and historic attractions, while Pelindaba Lavender Farm spreads over 25 acres and offers unparalleled views of the nearby Olympic Mountains.
Galena, Illinois
Galena, Illinois is one of the state's most popular tourist destinations, known for its beautifully-preserved 19th-century historic buildings and attractions. The city, which has been named as one of the United States' most beautiful small towns by Forbes, is best known as the hometown of United States President Ulysses S. Grant, whose gorgeous Italianate-style homestead can be explored today as a living history museum. The National Register of Historic Places-listed Galena Historic District preserves a large number of Victorian-era homes and businesses, while the city's historic all-American Main Street has been acclaimed by Travel and Leisure as one of the country's best small-town thoroughfares. Other attractions include the preserved indigenous Horseshoe Mound, which offers views of three neighboring states.
Ithaca, New York
Ithaca, New York is one of America's most famous college towns, home to the acclaimed Ivy League school Cornell University. The gorgeous Finger Lakes city is a family-friendly paradise, offering a plethora of museums and botanical garden facilities, including the stunning Cornell Botanic Gardens, which are home to the sprawling Cascadilla Falls. Visitors of all ages can enjoy hands-on attractions at the Sciencenter, the Museum of the Earth natural history museum, or the Cayuga Nature Center. Fine arts are on display at the Herbert F. Johnson Museum of Art, while live theatrical performances are presented throughout the year at the Center for the Arts at Ithaca's Hangar Theatre. A hip live music scene, which has produced major independent artists such as Kurt Riley and the X Ambassadors, offers more than 80 live music venues within half an hour of the city's center.
Montauk, New York
Montauk, New York is one of the most popular weekend getaways for New York City and New England residents and visitors alike, located at the eastern tip of the Long Island peninsula. The charming hamlet is known around the world for its pristine white sandy beaches, including popular surfing spot Ditch Plains, and miles of hiking trails. Montauk Point State Park is home to the historic 1796 Montauk Point Lighthouse, which features a museum within its converted keeper's house space. Camp Hero State Park is home to former WWII-era bunkers, while Hither Hills State Park offers 153 overnight campsites. Legendary seafood restaurants like Inlet Seafood and Scarpetta Beach Restaurant serve up fresh daily catches and offer beachfront seating.
Portsmouth, New Hampshire
Portsmouth, New Hampshire is a picturesque port city along the banks of the Piscataqua River, known for its gorgeous preserved 17th- and 18th-century houses and buildings. Visitors can explore attractions such as the Strawberry Banke Museum, which features interpretive programming from costumed docents throughout the summer months, or the family-friendly Seacoast Science Center, which offers marine-themed exhibits.The city's beautiful Music Hall has been designated as an American Treasure for the Arts by the National Park Service, showcasing live concerts and performances throughout the year. Riverside gardens are on display at Prescott Park, while exciting water thrill attractions are showcased at Water Country, New England's largest seasonal water park.
Sag Harbor, New York
Sag Harbor, New York is best known as a setting in Herman Melville's iconic novel Moby Dick, established as America's first commercial port in the early 18th century. The beautiful Suffolk County region makes for a delightful weekend getaway for adults and families alike, showcasing gorgeous preserved and reconstructed buildings listed on the National Register of Historic Places throughout its quaint downtown district. Nautical-themed attractions include the Sag Harbor Whaling and Historical Museum and Sailacat Catamaran Cruises, which offer kayak, paddleboarding, and catamaran experiences on the Atlantic Ocean waterfront. Adults can catch performances at the Bay Street Theatre or the Sag Harbor Cinema, while families can grab homemade ice cream from Big Olaf or stretch out and play along spacious, scenic Foster Memorial Beach.
Sanibel, Florida
Sanibel, Florida is a beautiful southwest Florida city located on Sanibel Island, known throughout the American South for its gorgeous Gulf of Mexico beaches, which are lined with seashells and attract windsurfers and sailors throughout the year. The scenic J.N. Ding Darling National Wildlife Refuge is home to hundreds of marine life species, including roseate spoonbills, ospreys, alligators, and bobcats, while the Sanibel-Captiva Conservation Foundation offers a nature center and wetland trails. Canoeists and kayakers can paddle along the 190-mile Great Calusa Blueway, while shelling enthusiasts can view specimens from around the world at the Bailey-Matthews National Shell Museum. Romantic getaways are offered at the beautiful beachfront Casa Ybel, which offers 114 condos and suites.
Sonoma, California
Sonoma, California is one of the world's top wine destinations, located approximately 45 minutes north of the city of San Francisco. More than 425 internationally-renowned wineries are showcased throughout the Sonoma Valley, explorable as part of guided winery tours and wine trail experiences. The region's history of wine production is on display at Bartholomew Memorial Park, which features displays of primitive agricultural and winemaking tools. Historic monuments line the colonial-era Sonoma Plaza, while upscale restaurants showcase splendid American and Californian fare. More than 13,000 acres of regional and state parks showcase beautiful natural habitats, including towering redwood trees and rugged Pacific Ocean coastline.
St. Simons, Georgia
St. Simons, Georgia was voted as the United States' top romantic town by Travel and Leisure in 2014, known for its pristine beaches, amazing golfing and fishing opportunities, and quaint Southern charm. The city is lined with stunning live Southern Oak trees draped in Spanish moss, creating a picturesque atmosphere perfect for photo opportunities. Historic attractions include the reconstructed 1872 St. Simons lighthouse, which features a public museum, and the beautiful Pier Village, which is home to popular fishing spot St. Simons Pier. Visitors can explore the island by bicycle or charter boat as part of guided tours or dine at local favorite restaurants like Sal's Neighborhood Pizzeria or ZuZu's, known for its astounding cheeseburger specials. Gorgeous East Beach stretches for hundreds of yards at low tide, offering opportunities for body surfing and swimming during the summer months.
Traverse City, Michigan
Traverse City, Michigan is a delightful destination that is best known for its annual National Cherry Festival, which attracts several hundred thousand visitors each summer for festivities and goodies related to the region's thriving tart cherry industry. The quaint city is a paradise for outdoor recreation lovers, home to the stunning Sleeping Bear Dunes National Lakeshore, which was named as America's most beautiful place by Good Morning America. Visitors can enjoy panoramic views at the Lake Michigan Overlook or try their luck at the seashore's famed Dune Climb, which offers challenging hikes for experienced hikers. Wineries and microbreweries abound, along with excellent dining options that have made the city one of America's top foodie destinations.
Winter Park, Florida
Winter Park, Florida offers a charming alternative to the hustle and bustle of nearby Orlando's theme park attractions, noted by National Geographic as one of the world's top preserved historic destinations. The beautiful city is a paradise for arts and culture lovers, home to attractions such as the acclaimed Charles Hosmer Morse Museum of Natural Art, which showcases gorgeous works by Louis Comfort Tiffany. More than 70 parks dot the city's landscape, including expansive public parks like Central Park and outdoor attractions like the Albin Polasek Museum and Sculpture Garden. Visitors can also explore the beautiful campus of 1885 Rollins College or peruse the vibrant shops and restaurants of the Park Avenue Shopping District.
McMinnville, Oregon
McMinnville, Oregon is known as "Oregon's Favorite Main Street," acclaimed throughout the Willamette Valley for its world-class wineries, eclectic boutiques, and gourmet restaurant offerings. More than 220 wineries and vineyards dot the city's landscape, taking advantage of the region's rich volcanic soils to produce internationally-acclaimed wines throughout the year, including renowned Pinot Noir varietals. Downtown, visitors can explore the city's tree-lined streets and stop in at hip coffee houses, craft brewpubs, and award-winning restaurants serving up a wide variety of cuisine offerings. The Evergreen Aviation and Space Museum showcases Howard Hughes' famed Spruce Goose, while the Wings and Waves indoor waterpark offers high water thrills year-round. Annual special events include a Turkey Rama celebration and a yearly UFO Festival.
Doylestown, Pennsylvania
Doylestown, Pennsylvania is the county seat of Bucks County, voted as one of America's top small town cultural destinations by USA Today. The beautiful city, which is located half an hour north of Philadelphia's city center and less than 80 miles southwest of New York City, is home to a vibrant downtown cultural district showcasing attractions like the James A. Michener Art Museum, known for its impressive collections of Impressionist paintings by Pennsylvania artists. Independent and foreign films are showcased at the 1930s-era Art Deco-style County Theater, while an assortment of gorgeous historic castles are on display throughout the city's Mercer Museum region, which features 2oth-century concrete castles constructed by archaeologist Henry Mercer. Excellent global cuisine offerings dot the city's downtown district, ranging from empanada joints to locally-operated seafood markets.
Woodstock, Vermont
Woodstock, Vermont is a charming year-round destination within the picturesque Green Mountains, known for its historic pedestrian village and colonial-era covered bridges. Local artisans and crafters sell throughout the village center at quaint boutiques, bookstores, art galleries, and country stores, carrying on the region's rich historic cultural traditions. Visitors can sample 100% raw-milk cheeses at Billings Farm and Museum, which also highlights daily cow milkings and a sprawling heirloom garden and apple orchard. The 550-acre Marsh-Billings-Rockefeller National Historic Park preserves more than 20 miles of carriage roads and hiking trails in the shadow of Mount Tom, while the Ottauquechee River is home to landmarks such as the Quechee Gorge.
Lookout Mountain, Alabama
Lookout Mountain, Alabama is a gorgeous stretch of mountain ridge located at the Alabama, Georgia, and Tennessee state lines, best known as the site of the 18th-century Last Battle of the Cherokees and the 1863 Civil War Battle of Lookout Mountain. Throughout the 20th century, the region became a popular tourist destination for families, home to attractions such as Lookout Mountain Cave and the Lookout Mountain Incline Railway. Today, visitors can explore the unique rock formations of Rock City or view the gorgeous Ruby Falls, which is located deep within the caverns of Lookout Mountain cave. Battle information and exhibits are showcased at the Battles for Chattanooga Museum, while outdoor recreational opportunities are offered at Little River Canyon National Preserve and DeSoto State Park. The stunning Lookout Mountain parkway extends for 93 miles from Chattanooga to Gadsden, Alabama, offering opportunities to view scenic waterfalls, canyons, and small town landscapes.
San Luis Obispo, California
San Luis Obispo, California is one of the most beautiful cities along California's Central Coast, located within easy day trip distance from both San Francisco and Los Angeles. The city is one of California's oldest communities, originally established by Spanish missionary settlers in the late 18th century. Today, visitors can explore historic attractions such as the preserved 18th-century Mission San Luis Obispo de Tolosa, which is operated as a living history museum. Cultural attractions abound, including the acclaimed San Luis Obispo Museum of Art, which features exhibitions of works by California's best contemporary artists. Unique attractions include the 1960s-era Bubblegum Alley, which is covered in vibrantly-colored pieces of chewing gum. Visitors can attend monthly Bike Nite social ride events or summer concerts at the city's gorgeous Mission Plaza, which serves as a central community gathering space.
Top