Best Things to Do Near Me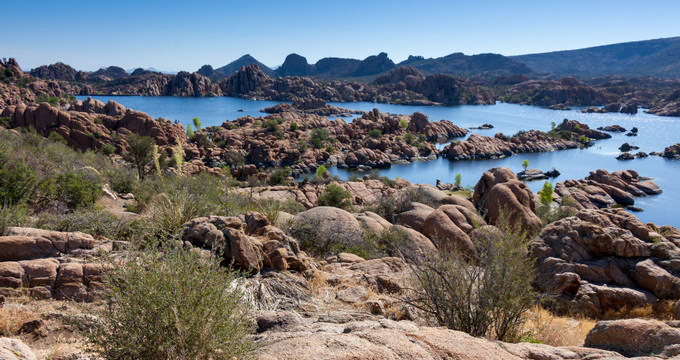 10 Best Things to Do in Prescott Valley, Arizona

Prescott Valley is located in Yavapai County, Arizona and is home to more than 45,000 residents, located within the state's Quad City region that also encompasses the nearby cities of Prescott, Dewey-Humboldt, and Chino Valley.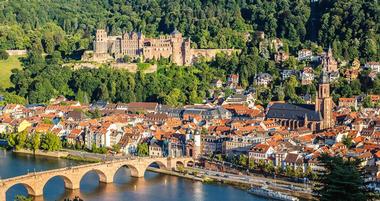 Things to Do in Germany: Heidelberg Castle
The Heidelberg Palace in Germany is arguably one of the western world's most romantic places.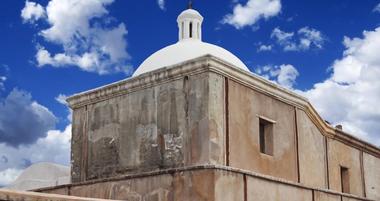 19 Best Things to Do in Tubac, Arizona
The Tubac Presidio State Historic Park is home to Arizona's oldest Spanish fort (San Ignacio de Tubac) and the state's first official state park.
Where to Travel Now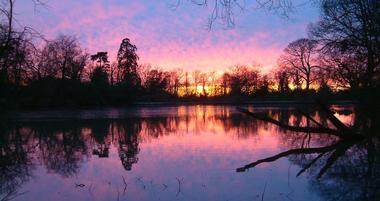 21 Best Things to Do in Danbury, Connecticut
Only 50 miles away from New York City, Danbury is perhaps best known as the home of the train station that appeared in one of Alfred Hitchcock's most famous movies.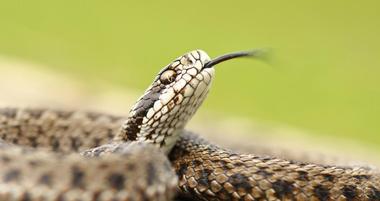 Snake Island, Brazil
Snake Island is located in the Atlantic Ocean, 90 miles off the coast of the city of Sao Paolo, Brazil.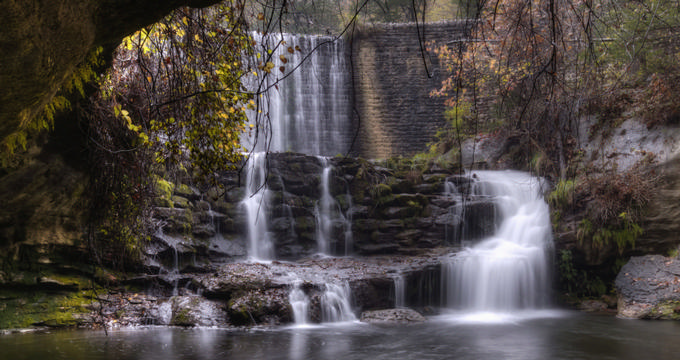 11 Best Things to Do in Mountain View, AR
The town of Mountain View, Arkansas is famous for preserving the traditional music and folkways of the state, with the Ozark Folk Center State Park as one of its main attractions.
Best Things to Do in Chicago, Illinois: Shedd Aquarium
Surrounded by the Museum Campus Chicago, the Aquarium was the first inland aquarium with a permanent saltwater fish collection in the world.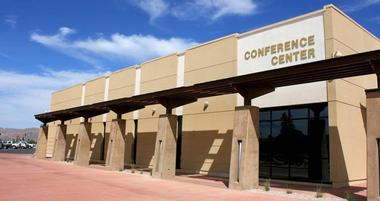 9 Best Things to Do in Apple Valley, California
Kids love meeting the life-sized mastodon at Victor Valley Museum while adults have a great time at a good old-fashioned ho-down at Apple Valley Legacy Museum.
More Feature Stories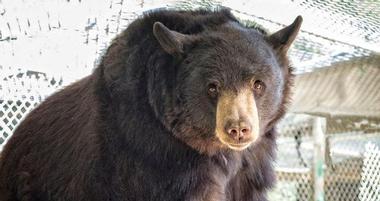 Best Things to Do in Scottsdale, Arizona: Southwest Wildlife Conservation Center
Spend a day learning about wildlife at Southwest Wildlife Conservation Center in Scottsdale, Arizona.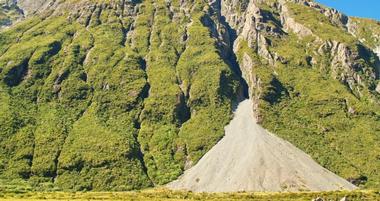 Unique Places to Visit: Alluvial Fan
An alluvial fan is a naturally occurring phenomenon that creates a cone-shaped deposit of sediment, crossed and made up of streams.
Weekend Getaways

When planning a vacation, people are attracted to different kinds of outdoor or indoor entertainment. There are so many fascinating museums that capture the imagination of children and adults, from science museums such as Science Museum Oklahoma to museums telling the story of the area's natural history such as the Natural History Museum of Utah. There are zoos and botanical gardens in cities big and small, where animals from all over the world have comfortable sanctuary. Some, like the Grizzly & Wolf Discovery Center, take care of animals that cannot live in the wild any more. There are also fascinating art exhibits that will encourage art appreciation in even most rambunctious kids, such as Chihuly Garden and Glass.
Science Museum Oklahoma
Hands-on and interactive, Science Museum Oklahoma is the state's only science museum, housing thousands of permanent and temporary exhibits on art, culture, space, and aviation on its 350,000 square feet. Kids' CurioCity in particular allows children's imaginations to run wild. The museum also includes the Kirkpatrick Planetarium and Science Live and specialized galleries such as Destination Space, which honors the contribution of Oklahoma to aerospace advances. One of the notable exhibits is the original Apollo Command Module simulator. The Red Earth Museum explores lifestyles and cultures of Native American peoples. The Oklahoma Aviation and Space Hall of Fame features photos and biographies of hall inductees, such as Eula Pearl Carter Scott.
2020 Remington Pl, Oklahoma City, OK 73111, USA, Tel. +1 405-602-6664
Chihuly Garden and Glass
Located at the Seattle Center, next door to the Space Needle, the Chihuly Garden and Glass long-term exhibition offers a fascinating glimpse at some of the most notable works of art of the American glass artist Dale Chihuly, his career, and the influences that brought him to international fame. The exhibition has eight indoor galleries, a beautiful verdant garden, and the Glasshouse, the exhibition centerpiece. The installation in the Glasshouse is a breathtaking, massive 100-foot-long sculpture made of hundreds of individual pieces of glass in different shapes and forms, in a vivid palette of oranges, reds, yellows, and amber. This spectacular artwork changes as the light in the greenhouse fades with the approaching night, creating different a vision every minute. The visual impact is so powerful that visitors return at different times of day to see it in different light.
305 Harrison St, Seattle, WA 98109, USA, Tel +1 206-753-4940
Bretton Woods
Bretton Woods is an area of small town of Carroll, New Hampshire, high in the White Mountain National Forest, a popular playground for those who love to combine winter sports, the comfort of a great resort, and excellent recreational facilities. The view of mighty Mount Washington and the huge Presidential Range is wide open and has very few signs of human presence except for the Mount Washington Resort and the Mount Washington Cog Railway. Bretton Woods is a popular New Hampshire ski area. When the snow melts, the visitors can enjoy other facilities such as the Bretton Woods Canopy Tour, the adventure center, the spa, and the 27-hole golf club. The lodge and the townhomes offer a range of comfortable accommodations.
310 Mount Washington Hotel Rd, Bretton Woods, NH 03575-3098, Tel. +1 800-578-2900
Devonian Fossil Gorge
In Johnson County at the spillway of the Coralville Lake Dam, a flood in 1993 exposed an incredibly rich collection of Devonian-age fossils from what was once a bottom of the ocean. The ancient remains of marine plants and animals are 375 million years old and today attract a large number of curious tourists. There is a visitors center, which organizes tours of this fascinating bedrock with its traces of ancient life. Another flood in 2008 removed more dirt from the area, exposing more fossils and expanding the fossil bed area. Unfortunately, unscrupulous visitors have removed many of the best fossils as private souvenirs.
2850 Prairie Du Chien Rd NE, Iowa City, IA 52240, Tel. +1 319-338-3543
Heavenly Ski Resort
Located in the El Dorado-Toiyabe National Forest on the border between Nevada and California, Heavenly Mountain Resort opened its doors in 1955 and quickly became one of the most popular ski resorts in the area. This heaven for passionate skiers has four bases with 97 runs and 30 ski lifts. The resort stretches over 4,800 acres, about one third of which has already been developed for skiing. The resort has the highest elevation of the entire Lake Tahoe area, with the highest peak at 10,067 feet and another peak serviced by a lift at 10,040 feet. The area has an annual average of 360 inches of snow as well as one of the largest snowmaking systems in the country, keeping the ski season as long as from mid-November to mid-April. The views of the Sierra Nevada mountains and Lake Tahoe are magnificent from just about anywhere in the resort area.
4080 Lake Tahoe Blvd., CA 96150-8673, Tel. +1 775 586 4414
The Leiber Collection
In 2005, renowned painter and gardener Gerson Leiber built a beautiful Renaissance-style Palladian edifice on Old Stone Highway in East Hampton to house the art of his wife Judith, famous for the first handbags that reputable museum curators considered works of art. The handbags, which are housed in many world museums, are described as "a cross between fine jewelry and sculpture." The collection includes not only a glittering, fascinating display of Judith's handbags but also a selection of modernist paintings of Gerson Leiber, chronicling the careers and creations of both artists over several decades. The gallery, surrounded by Leiber's exquisite gardens, is open to the public twice a week.
446 Old Stone Hwy, East Hampton, NY 11937, USA, Tel. +1 631-329-3288
Clara Barkley Dorr House
The Clara Barkley Dorr House is a historic home and a Victorian period museum in Pensacola, Florida. The house is a fine example of West Florida's Greek revival architecture of the period after the Civil War. The house, built in 1871, is part of Historic Pensacola Village and part of a tour of Pensacola's historic district. The Dorr house was named by the first lady who lived in it, Clara Barkley Dorr, the daughter of a prominent local shipping merchant and the wife of one of the leading timber barons in the region. The house is an example of the architecture built in Pensacola during its economic prosperity.
11 S Adams St, Pensacola, FL 32502, USA, Tel +1 850-595-5985
Electric Lodge Performing Arts Center
The Electric Lodge Performing Arts Center is a free community art space in Venice, California, where locals are welcome to show up for yoga, martial arts or dance classes, or to watch a performance of a local or visiting theatre group. The center aims at providing a warm and welcoming venue with technical resources for performing visual arts, with state of the art facilities. Visiting artists and teachers offer opportunity for the community members to enrich their lives through cultural or fitness workshops or classes. The center is proud to combine art with environmentalism, being the first fully solar-powered performing art space in the States.
1416 Electric Ave, Venice, CA 90291, USA, Tel. +1 310-306-1854
West Virginia State Museum
The West Virginia State Museum, located in the Charleston's Culture Center in the State Capitol Complex, has a goal to preserve, promote, and present West Virginia's heritage through its arts, ideas, and artifacts. The path through this vast space begins with the prehistoric period, with artifacts displayed and described on a plaque in chronological order. The museum galleries cover widely ranging subjects such as coal and the Civil War. Exhibits range from dancing fleas to handmade quilts. There are galleries that describe significant events in the region's history such as Civil War, and its diverse peoples, especially Native Americans and European settlers.
1900 Kanawha Blvd E # 435, Charleston, WV 25305, USA, Tel. +1 304-558-0220
Crystal Bridges Museum of American Art
The Crystal Bridges Museum of American Art in Bentonville, Arkansas, is a museum of American art from the colonial times to the contemporary period. All of the presented artists are American citizens. The museum, which was opened in 2011, was founded by Alice Walton, the daughter of Walmart founder Sam Walton. The museum's glass and wood edifice was designed by architect Moshe Safdie. The museum consists of a series of quirky pavilions built around two ponds fed by cool creeks and surrounded by forest trails. The complex covers 217,000 square feet and includes galleries, meeting space, classrooms, a library, and a sculpture garden. There is also a museum store, a restaurant and coffee bar, a gathering space, and an outdoor area for concerts and other public events.
600 Museum Way, Bentonville, AR 72712-4947, Tel. +1 479-418-5700
Titanic Museum
The Titanic Museum Attraction in Branson, Missouri, is one of many museums around the world dedicated to the tragic sinking of the legendary ship. The museum in Branson is owned by John Joslyn, who led a 1987 expedition to Titanic's underwater grave. The museum has 400 artifacts in 20 galleries that date to before the ship's discovery. The highlight of the attraction are boarding tickets, each featuring the name of a real person who was a passenger on the Titanic. As the guests explore the full-size replica of the Titanic (the first half, with two funnels), they learn about the story of the person whose name is on their ticket. At the end, they learn if that person survived the trip or not.
3235 W 76 Country Blvd, Branson, MO 65616, USA, Tel. +1 800-381-7670,
Andrew Jackson State Park
Andrew Jackson State Park is a 360-acre South Carolina state park located about 9 miles from Lancaster, South Carolina. The park is a popular destination for locals who enjoy hiking, camping, fishing, canoeing, and picnicking. There are 25 camping spaces, which get quickly filled on holidays and weekends. Within the park is a 20-acre lake with a small island in the middle and pleasant hiking paths around it. Hikers can occasionally spot some of the shy wildlife living in the park. The park was established in 1952 in honor of the South Carolina-born president, Andrew Jackson, who was born nearby in 1767. There is a park museum with an exhibition about the President Andrew Jackson's life, showcasing life in the colonial era, with period furniture, textiles, and early tools.
196 Andrew Jackson Park Rd, Lancaster, SC 29720-6404, Tel. +1 803-285-3344
Grizzly & Wolf Discovery Center
The Grizzly & Wolf Discovery Center in West Yellowstone is a wildlife zoo and educational facility with the main goal of helping visitors learn about grizzlies and wolves and their lives and challenges. Visitors have an opportunity to watch these fascinating wild animals as they interact with each other in their outdoor habitats. Most grizzly bears at the center were brought here because they were, for various reasons, not able to survive on their own in the wild. Some were declared "nuisance bears" and others were orphaned when their mothers were killed because they had been labeled "nuisance bears" and were getting too close to human habitats. The wolves in the center were captive-born as unplanned litters and can never be released into the wild.
201 South Canyon, West Yellowstone, MT 59758, Tel. +1 406-646-7001
Hersheypark
Hersheypark was founded in 1906 by Milton S. Hershey as a recreational park for the employees of his Hershey Chocolate Company. Located in Hershey, Pennsylvania, about 15 miles from Harrisburg, the park is today a popular family park with roller coasters, a 330-foot-tall observation tower called the Kissing Tower, and the Boardwalk at Hersheypark water park. Currently the park covers about 110 acres and has 70 rides and attractions. Zoo America – North American Wildlife Park is also part of Hershey Park. Just next door is Hershey's Chocolate World, a visitor center with a chocolate factory-themed restaurants, shops, and a tour ride.
100 West Hersheypark Drive, Hershey, PA 17033-2738, Tel. +1 717-534-3900
Andy Warhol Museum
The Andy Warhol Museum is the largest North American museum dedicated to one artist. Located on Pittsburgh's North Shore, the museum has an extensive representative permanent collection of the art of Andy Warhol, the Pittsburgh-born pop art icon. The museum occupies a 88,000-square-foot facility on seven floors and contains 17 galleries with 900 paintings, almost 2,000 works on paper, 77 sculptures, about 1,000 published prints, 4,000 photographs, and more than 4,350 films and videotaped works. The museum is a collaborative project of the Andy Warhol Foundation for the Visual Arts, the Carnegie Institute, and the Dia Art Foundation as well as one of the four Carnegie Museums in Pittsburgh.
117 Sandusky St, Pittsburgh, PA 15212-5890, Tel. +1 412-237-8300
Alaska Zoo
Alaska Zoo is located on 25 acres of forested Anchorage hillside. It is currently home to over 100 species of mammals and 50 species of birds, including a wide variety of animals that are native to Alaska as well as some exotic animals that originate in similar habitats, such as Amur tigers, yaks, and Bactrian camels. In addition to showcasing animals, the zoo engages in research, education, animal rehabilitation, and wildlife conservation. Many of the animals in the zoo were brought here because they were found hurt or orphaned. The zoo is a part of the Species Survival Program for snow leopards and tigers and is helping Polar Bear International with polar bear conservation.
4731 O'Malley Rd, Anchorage, AK 99507-6573, Tel. +1 907-346-2133
Lowry Park Zoo
Tampa's Lowry Park Zoo is a 63-acre zoo that provides a home to over 1,300 animals that live in one of the most fascinating, lush tropical settings in the world. Here, guests are able to get closer to wild animals than anywhere else – they can touch giant tortoises, feed a giraffe, touch an Indian rhino, swim with stingrays, and much more. The guests can also see Florida manatees any time of the year. As part of the zoo's program, the David A. Straz, Jr. Manatee Veterinary Hospital treats sick, hurt, and orphaned manatees before returning them to the wild. The zoo has won many awards for its outstanding efforts in animal preservation.
1101 W Sligh Ave, Tampa, FL 33604-5958, Tel. +1 813-935-8552
Santa Barbara Zoo
The Santa Barbara Zoo is known as one of the best small zoos in the country. Opened in August 1963, the zoo is spread over 30 acres of lush land close to the coast in Santa Barbara, California, on a site that was once called the Child Estate. The zoo is home to over 500 animals from 160 species, living in numerous naturalistic exhibits, including California condors and capybara. The zoo's most famous inmate is a giraffe with a curiously crooked neck. The visitors, especially kids, can enjoy other attractions like the 2-foot narrow-gauge zoo train, pulled by a pair of famous Chance Rides C.P. Huntington locomotives.
500 Ninos Dr, Santa Barbara, CA 93103-3798, Tel. +1 805-962-5339
Cade's Cove
Cades Cove is an isolated green valley in the Tennessee part of the Great Smoky Mountains National Park, about 27 miles from Gatlinburg. The fertile protected valley was home to hundreds of settlers before it became a part of the national park. Cades Cove is one of the most popular attractions in the park because of the number of well-preserved homesteads, great mountain views, and plenty of wildlife. Cades Cove has been declared the Cades Cove Historic District and is listed on the National Register of Historic Places. The first European settlers came to Cades Cove in the 1820s, and these adventurous and self-sufficient people were able to build log homes, farmed the fertile surrounding fields, and created corn cribs and smoke houses.
107 Park Headquarters Rd, Great Smoky Mountains National Park, TN 37738-4102, Tel. +1 865-436-1200
Mountain Farm Museum
The Mountain Farm Museum and Oconaluftee Visitor Center can be found near Cherokee, North Carolina, at the entrance to the Great Smoky Mountains National Park. The end of the Blue Ridge Parkway is also nearby. The Mountain Farm Museum includes original 1900s farm buildings that were moved from their original locations all over the Great Smoky Mountain National Park area in order to create an open-air museum showcasing the lifestyle of families that lived in the area more than 100 years ago. Visitors can enter a log farmhouse, apple house, barn, springhouse, and even a working blacksmith shop. The Oconaluftee River Trail is a lovely forest path that runs along the Oconaluftee River, one of two popular walking trails in the Smokies where dogs and bicycles are allowed.
Cherokee, NC 28719, USA, Tel. +1 828-497-1904
Reptile Gardens
Cited by the Guinness Book of World Records as the largest reptile zoo in the world, Reptile Gardens is great place to learn about the snakes living in South Dakota, explore the differences between venomous and non-venomous snakes, and also see crocodiles, turtles, lizards, and all sorts of bugs close up. What started in 1935 as a small reptile display has grown into an important educational facility and fascinating animal park in the Black Hills. The garden is conveniently located on the road to Mount Rushmore National Memorial, just south of Rapid City. It attracts thousands of visitors curious about reptiles each year.
8955 S Highway 16, Rapid City, SD 57702-6577, Tel. +1 605-342-5873
Mammoth Site of Hot Springs
Located near Hot Springs in South Dakota, the Mammoth Site of Hot Springs, South Dakota, is a still active paleontological site as well as a museum where excavation and research is still ongoing. The area is the site of an ancient sinkhole that trapped 61 mammoths – 58 Columbian mammoths and 3 woolly mammoths – during the Pleistocene. With time, their bodies were covered by sediment, which accounts for the excellent state of preservation of the animal remains. The bones were discovered in 1974 and are considered the largest concentration of mammoth bones in the world. The museum and the excavation site are open to the public.
1800 US-18 BYP, Hot Springs, SD 57747, USA, Tel. +1 605-745-6017
Como Park Zoo and Conservatory
The Como Park Zoo and Marjorie McNeely Conservatory provide great pleasure and entertainment to the people of St. Paul. It all started in 1915, with the annual chrysanthemums exhibition that was accompanied by music played by Snyder's Orchestra. Today, the park includes the zoo, an amusement park, a carousel, a golf course, Lake Como, a pool and, of course, the conservatory. A fragrant oasis any time of the year, the conservatory has such specialized gardens as a fern room, orchid house, and edible garden as well as a Japanese garden with a collection of bonsai. The zoo participates in the Species Survival Plan, housing 37 animals that are in danger of disappearing. There is a large number of art pieces that have been donated and are now displayed in the park. This wonderful place is a venue for many community celebrations, concerts, and other events.
1225 Estabrook Dr, Saint Paul, MN 55103, Tel. +1 651-487-8200
Natural History Museum of Utah
The Natural History Museum of Utah is located in Salt Lake City, Utah, on the campus of the University of Utah. The museum focuses on natural history of Utah and the Intermountain West. The museum's permanent collection has over 1.3 million objects, which are used for education and research. Most of the exhibits come from public lands in the Intermountain Region. With over 5,000 artifacts on permanent display, the museum illuminates Utah's paleontological discoveries, precious gems and minerals from all over the world, artifacts used by Utah's prehistoric peoples, and much more. The three-story indoor canyon exhibit showcases Utah's dinosaurs and animal life. There are exhibits showing the changes to the Great Salt Lake over time. Outside the museum is the pleasant Bonneville Shoreline hiking trail.
301 Wakara Way, Salt Lake City, UT 84108, USA, Tel. +1 801-581-6927
Cove Fort
Cove Fort, located in Millard County, Utah, was founded in 1867 by Ira Hinckley at the request of Brigham Young. One of big reasons why the fort is still so well preserved today is the fact that the walls were constructed using volcanic rock from the nearby mountains, combined with the dark limestone, unheard of in the construction of mid-19th-century forts. The fort was built to provide a waystation for travelers passing through the Mormon Corridor. Cove Fort was used for many years, housing and feeding many passing travelers and taking care of their horses. The fort is open today as a historical site, offering free guided tours.
Highway 161se, Beaver, UT 84713, United States, Tel. +1 435-438-5547
Top