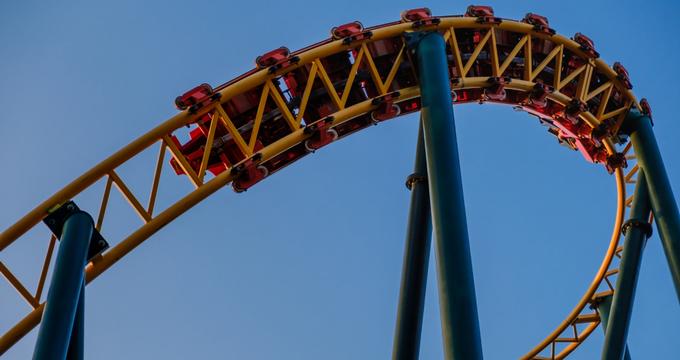 5 Best Amusement Parks near Boston

Whether you have adrenaline junkie teenagers who want to test their courage or tiny tots who want to ride lovely old wooden horses that spin around, all the family amusement parks close to Boston offer something for everyone.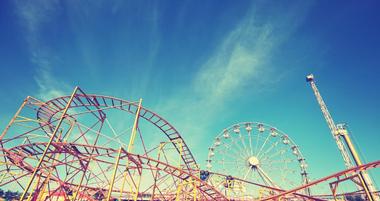 25 Best Amusement Parks in the United States
The United States is full of amusement parks designed to bring happiness and fun for all ages.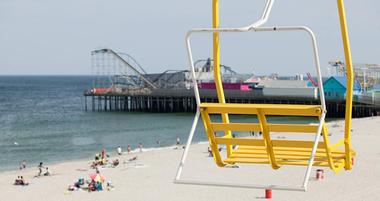 12 Best New Jersey Amusement Parks
During the sizzling summer months, New Jersey attracts people from all over the country who want to have some fun in the sun.
Where to Travel Now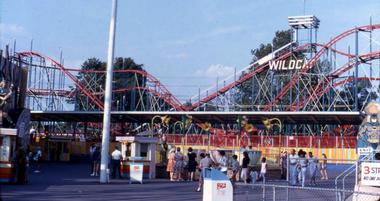 New Jersey Things to Do: Palisades Amusement Park
Palisades Amusement Park was a historic American amusement park in operation from 1898 through 1971, preserved today with a public park memorial and special event lecture series.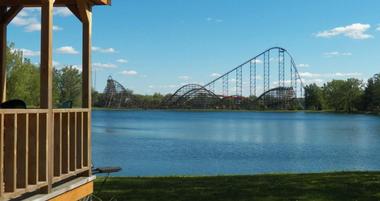 Best New York Amusement Parks: Darien Lake
Darien Lake is a theme park operated by Premier Parks, LLC, offering a variety of high, mild, and family thrill rides along with a water park and onsite lodging options.
Weekend Getaways

Great Amusement Parks
Nobody does amusement parks like the USA. From small independent family-centric parks to world-renowned giants like Disney's resorts and Universal Studios, when it comes to providing a wealth of entertainment and thrilling rides, North America steps up. While the Disney family takes some of the top spots, there are plenty of other amusement parks and entertainment centers that offer dizzying roller coaster rides, jaw-dropping thrill rides, splashy water fun, and more. Here are some of the country's best amusement parks to head to with the family that promises to delight!
Busch Gardens® Tampa Bay
Busch Gardens® Tampa is a world-renowned African-themed amusement park that offers a wide variety of fun activities and adventures for the whole family. Operated by SeaWorld Entertainment, Busch Gardens® Tampa features an array of exclusive park experiences, such as a Serengeti Safari and Guided Adventure Tours, live entertainment and shows, themed rides and special kid's attractions. Animal attractions include a Cheetah Run, Bird Gardens, Jambo Junction, and Edge of Africa, and a variety of restaurants, cafés, bars, and shops provide all-day dining and shopping for park visitors. Busch Gardens® Tampa is open seven days a week, year-round.
10165 N Malcolm McKinley Dr, Tampa, FL 33612, Phone: 888-800-5447
California Adventure Park
Disney California Adventure Park, also known as Disney California Adventure, California Adventure, or DCA, is a theme park in Anaheim and part of the Disney Company. The 72-acre park celebrates the rich history and culture of California through various themed lands where the stories of Pixar, Disney, and Marvel come to life. Eight exciting lands include Goofy's Sky School, Grizzly River Run, Guardians of the Galaxy, Incredicoaster, Radiator Springs Racer, The Little Mermaid – Ariel's Undersea Adventure, and Toy Story Midway Mania. Other attractions a Disney Junior Dance Party, Frozen – Live at the Hyperion, and World of Color, along with themed rides and slides, character meetings, guided walking tours, and more.
1313 Disneyland Dr, Anaheim, CA 92802, United States, Phone: (714) 781-4636
Universal Studios, Hollywood
Nestled in the San Fernando Valley area of Los Angeles County in California, Universal Studios Hollywood is a film studio and theme park that is renowned as being "The Entertainment Capital of LA." The park was initially created to offer tours of the real Universal Studios, and today is one of the oldest and most famous Hollywood film studios still in use. Park highlights include The World Famous Studio Tour, The Wizarding World of Harry Potter, The Walking Dead Attraction, Fast & Furious Supercharged, King Kong 360 3D, Springfield U.S.A., Transformers and WaterWorld. Other attractions at the park include fun rides and slides, live entertainment and shows, and plenty of dining and shopping options.
100 Universal City Plaza, Universal City, CA 91608, United States, Phone: +1 800-864-8377
Cedar Point, Ohio
Overlooking Lake Erie in Sandusky, Ohio, Cedar Point is a 364-acre amusement park that is hailed as being the "the roller coaster capital of the world" with no less than 18 thrilling coasters covering 10 miles of track. Established in 1870, it is the second oldest amusement park on the continent, and in addition to the fantastic choice of rollercoasters features over 71 other family-friendly rides, thrill rides, and a large water park for summer fun. The park is home to the Steel Vengeance, the fastest and longest hybrid roller coaster in the world, the fantastic Dinosaurs Alive exhibit, which offers immersive animatronic dinosaur fun for everyone. Younger visitors can enjoy the Sky Ride, 4×4 racing, and the gentle Cedar Point and Lake Erie Railroad ride.
1 Cedar Point Dr, Sandusky, OH 44870, United States, Phone: 419.627.2350
Disney's Animal Kingdom, Florida
Disney's Animal Kingdom is a zoological theme park at the Walt Disney World Resort in Bay Lake, Florida, that is dedicated and themed entirely around the natural environment and animal conservation. Disney's Animal Kingdom features traditional attractions, as well as exhibiting hundreds of species of live animals and is home to more than 2,000 animals across 300 species living in six enthralling landscapes highlighting different parts of the world, namely: Africa, Asia, Discovery Island, Oasis, Rafiki's Planet Watch, and DinoLand. Located on the western edge of the Walt Disney World Resort to minimize external disruptions to the animals, the park's icon is the 145-foot-tall, 50-foot-wide artificial baobab tree known as the 'Tree of Life.'
2901 Osceola Pkwy, Orlando, FL 32830, USA
Hersheypark, Pennsylvania
Hersheypark is a world-renowned family theme park in Hershey in the Derry Township. Established in 1906 by Milton S. Hershey for the employees of the Hershey Chocolate Company, the popular leisure park was known as Hershey Park until 1970 and has been the recipient of several awards, including the IAAPA Applause Award. Hersheypark's opened the first rollercoaster ride called the Wild Cat in 1923, and after expansion and renaming in 1970, the park added several new trips, including the SuperDooperlooper, and a 330-foot-tall observation tower called the Kissing Tower. Hersheypark covers over 110 acres and is home to more than 70 rides and attractions, as well as ZooAmerica North American Wildlife Park. Next door, the park is Hershey's Chocolate World, a visitor center that features a variety of restaurants and shops, and a chocolate factory-themed tour ride.
100 Hersheypark Dr, Hershey, PA 17033, United States, Phone: +1 800-437-7439
Holiday World & Splashin' Safari
Holiday World & Splashin' Safari is a combination theme and water park in Santa Claus, Indiana, that is renowned for its three wooden roller coasters - The Raven, The Legend, and The Voyage, as well as for other signature rides like the Thunderbird, The Howler, and a B&M launched Wing Coaster. Previously known as Santa Claus Land, Holiday World & Splashin' Safari is divided into four sections that celebrate special holidays in the year, such as the Fourth of July, Halloween, Thanksgiving, and Christmas. The safari-themed water park also features the world's two longest water coasters, as well as water slides, two wave pools, a lazy river, numerous family raft rides, live entertainment, games, and more.
452 E Christmas Blvd, Santa Claus, IN 47579, United States, Phone: +1 812-937-4401
Kings Island, Mason, Ohio
Located 24 miles northeast of Cincinnati in Mason, Ohio, Kings Island is a 364-acre amusement park renowned for its family-friendly attractions, such as Planet Snoopy, and the nearby 33-acre Soak City water park at Boomerang Bay. Opened in 1972, Kings Island is the sister park of Kings Dominion and is one of the most visited theme parks in the US, with over 100 rides, shows and attractions and 15 exhilarating roller coasters, including the steel Diamondback coaster and the world's longest wooden roller coaster called The Beast. Other attractions include bumper cars, a railroad train, whitewater rapids, and a replica Eiffel Tower, and the Mystic Timbers ride, along with live entertainment and music, circus performances, and regular shows from Snoopy and his gang.
6300 Kings Island Dr, Mason, OH 45040, United States, Phone: +1 513-754-5700
Knoebels Amusement Resort
Knoebels Amusement Resort is an old-fashioned free admission amusement park in Elysburg, Pennsylvania that features 64 rides, 28 midway games, a 900,000-gallon crystal pool, two arcades, and a plethora of restaurants. Opened in 1926, the family-owned and operated amusement park spans 45-acres and features a campground, a picnic grove, golf, swimming, and a bald eagle habitat with two eagle residents where children can learn about the critically endangered species. Signature attractions include the Carousel Museum and Mining Museum.
391 Knoebels Blvd, Elysburg, PA 17824, United States, Phone: +1 570-672-2572
Knott's Berry Farm, California
Located in Buena Park, California, Knott's Berry Farm is a 57-acre theme park that pays homage to Californian frontier history with over 40 rides, including roller coasters, family rides, thrilling dark rides, and water rides. The only theme park in the Cedar Fair chain, Knott's Berry Farm is divided into four themed sections, namely Ghost Town, Fiesta Village, the Boardwalk, and Camp Snoopy, which boasts a variety of fun for the whole family. Signature attractions in the park include the 2,100-foot waterway and thrilling 42-foot flume ride called Timber Mountain, where visitors can journey back to the Old West; the historic GhostRider, which is the longest, tallest, and fastest wooden roller coaster on the West Coast; the super-fast 360 Silver Bullet; and the vertical drop HangTime. The park also offers a full show program at the Camp Snoopy Theatre with Charlie Brown, Lucy, Linus, and Snoopy.
8039 Beach Blvd, Buena Park, CA 90620, United States, Phone: +1 714-220-5200
Nickelodeon Universe
Nickelodeon Universe is the world's biggest indoor amusement park and offers a wealth of attractions and activities for children of all ages. Located in the heart of the Mall of America amidst more than 525 stores and two hotels, the seven-acre indoor park is themed around the familiar characters from the Nickelodeon Channel and features huge skylights, 400, 35-foot trees and more than 30,000 plants to create an outdoor feel. The park features a wealth of rides, slides, and other exhilarating attractions, including roller coasters, spinning rides, junior rides for toddlers and preschoolers, arcades and games, and a variety of light shows, dance parties, and character meets. Other attractions include the Dutchman's Deck Adventure Course with a 60-foot high multiple-level Sky Trail ropes course, and FlyOver America – a 4D virtual experience takes riders over the landscapes of America.
5000 Center Court, Mall of America, Bloomington, 55425, MN, Phone: +1 952-883-8800
Santa Claus Museum & Village
Located near the community of Santa Claus, the Santa Claus Museum & Village is a popular attraction that explores the history of the town of Santa Claus, from its humble beginnings as the tiny settlement of Santa Fee to the present-day bustling city. The museum features informative exhibits that tell the story behind the town's famous name, the growth of the town and the tourism industry, and an array of historical documents, artifacts, photographs, and hundreds of letters from children to Santa Claus. There are also beautiful displays of antique toys and Santas of every shape and size, and children can visit the Original Santa Claus Post Office and write their letter to Santa. Don't miss the beautiful historic 1880 Santa Claus Church and the historic 1935 Santa Claus Statue that stands 22 feet tall.
69 North, IN-245, Santa Claus, IN 47579, United States, Phone: +1 812-544-2434
Disney's Magic Kingdom
Known the world over as 'the place where dreams come true,' the Magic Kingdom Park (Magic Kingdom) at Disney World in Orlando does just that and more. Symbolized by the iconic 'Cinderella Castle,' Magic Kingdom is the home of Disney's characters such as Mickey and Minnie Mouse, Goofy, and Donald Duck and is most visited theme park in the world. The Kingdom has six magical 'lands' to discover and explore – the Bavarian-themed Fantasyland, Western-themed Frontierland, Adventureland, Main Street USA, and Liberty Square, and Tomorrowland, which looks to the future. While exploring the various lands, watch musical parades featuring the beloved Disney characters and enchanting fireworks displays browse the Disney-themed boutiques and shops or dine in one of the many restaurants and cafés dotted around the park.
1180 Seven Seas Dr, Lake Buena Vista, FL 32830, United States
Disneyland, California
Disneyland Park, formerly known as just Disneyland, is a fun-filled family theme and amusement park and the oldest Disney Park in the world. The only theme park designed and built to completion under the direct supervision of Walt Disney, Disneyland was renamed Disneyland Park to maintain its identity from the ever-growing Disney entertainment complex around it. The park features significant attractions such as New Orleans Square, Critter Country, Mickey's Toontown, Adventureland, Frontierland, Tomorrowland, and Star Wars: Galaxy's Edge. Classic attractions include the Haunted House, It's a Small World and Pirates of the Caribbean, and visitors can meet all their favorite Disney characters, join guided walking tours and enjoy an array of parades, events, character parties throughout the year.
1313 Disneyland Dr, Anaheim, CA 92802, United States, Phone: (714) 781-4636
Disney's Hollywood Studios, Florida
Disney's Hollywood Studios is a theme park at the Walt Disney World Resort near Orlando that is dedicated to the world of film, television, theater, and music. Established as the Disney-MGM Studios Park in 1989 as a theme park and an operating studio, the 135-acre park draws inspiration from the Golden Age of Hollywood and more recent favorite films and television series and is divided into seven themed areas where visitors can immerse themselves in imaginary lands and stories. Top attractions in the park include Star Wars: Galaxy's Edge; Lightning McQueen's Racing Academy; the musical Arendelle in For the First Time in Forever: A Frozen Sing-Along Celebration; Toy Story Land; and Mickey and Minnie's Runaway Railway.
351 S Studio Dr, Lake Buena Vista, FL 32830, United States
Dollywood
Based in the Knoxville-Smoky Mountains metroplex in Pigeon Forge, Tennessee, Dollywood is a 150-acre country music-themed park with thrilling rides, rollercoasters, kiddie rides, lavish stage shows, and live craft demonstrations. Jointly owned by entertainer Dolly Parton and Herschend Family Entertainment, the park also offers a full calendar of special events and a wealth of restaurants serving Southern-inspired food and drinks in bustling and vibrant settings. Surrounded by breathtaking views of the Great Smoky Mountains, the award-winning family amusement park focuses on the rich heritage and artistry of the Smokies and features live artists performing country, classic rock 'n' roll, southern gospel, and Appalachian music and master craftsmen showcasing glass blowing and blacksmithing.
2525 DreamMore Way, Pigeon Forge, TN 37863, Phone: 1-800-365-5996
Epcot, Florida
Based at the Walt Disney World Resort in Bay Lake, Florida, Epcot is a theme park that is dedicated to the celebration of human achievement in the fields of international culture and technological innovation. First opened in 1982, the 305-acre park is represented by a geodesic sphere known as Spaceship Earth, and features major attractions such as space flight simulators and immersive rides and astronaut training for a future trip to Mars in Mission: Space; 4D roller coaster simulator rides in the Sum of All Thrills ride, and test driving cars in Test Track. Other attractions include Frozen, Guardians of the Galaxy, and other movie-related rides and immersive, educational, and technologically outstanding shows.
200 Epcot Center Dr, Orlando, FL 32821, United States
Glenwood Caverns Adventure Park
Resting at an altitude of 7,100 feet on a mountain above Glenwood Springs, Colorado, Glenwood Caverns Adventure Park is an adventure park with fun, family-friendly, and thrilling rides themed around the Rocky Mountains. The mountain-top theme park features guided cave tours, a famous gondola ride, award-winning dining, and major attractions including the country's first alpine coaster, a Giant Canyon Swing; a gold-rush themed haunted mine drop, several roller coasters, an exhilarating zipline ride, and guided cave tours inside Colorado's largest show cavern. Famous attractions and rides include Colorado's first 4D Ride Theater, the Glenwood Canyon Flyer, the Cliffhanger Roller Coaster, Soaring Eagle Zip Ride, and the Giant Canyon Swing.
51000 Two Rivers Plaza Road, Glenwood Springs, CO 81601, United States, Phone: +1 970-945-4228
Silver Dollar City
Silver Dollar City is a theme park on the Indian Point peninsula of Table Rock Lake in Branson, Missouri, that is designed around a 1880s mining town. Opened in 1960, the 100-acre family-owned amusement park celebrates Americana with a variety of spectacular rollercoaster rides, classic carnival rides, interactive attractions, unique live shows, world-class festivals, and guided cave tours. Signature rides include the world's tallest, steepest and fastest complete-circuit spinning roller coaster known as the Time Traveler and the Marvel Cave, and a wealth of pioneer-themed eateries serves classic American dishes for the whole family.
399 Silver Dollar City Pkwy, Branson, MO 65616, United States
Six Flags Great Adventure, New Jersey
Situated between New York City and Philadelphia in Jackson, New Jersey, Six Flags Great Adventure is an amusement park owned by Six Flags that features a variety of thrilling rides, rollercoasters, live stage shows, and a 350-acre safari park. The park boasts around a dozen coasters, including the world's tallest steel roller coaster, Kinda Ka, and the world's tallest and fastest drop ride, Zumanjaro: Drop of Doom, as well as kid-friendly rides like the Big Wheel, Congo Rapids, and Carousel. The vast safari park is home to 1,200 animal residents from six continents and offers visitors the opportunity to learn more about different animals and conservation of their habitats. The park also provides Looney Toons character meet-and-greets, and animal encounters at Camp Aventura.
1 Six Flags Blvd, Jackson Township, NJ 08527, United States, Phone: +1 732-928-2000
Six Flags Great America
Part of the world-famous Six Flags chain, Six Flags Great America is a theme park in Gurnee, Illinois that offers family-friendly rides and attractions for all ages. Opened in 1976, the Six Flags park features three themed children's areas where young visitors can spin, ride, and fly on gentle rides, more than 15 thrilling roller coasters, including the high-speed double corkscrew of the Demon ride, the double-tracked American Eagle coaster, and the looping and twisting backward BATMAN ride. The 20-acre Hurricane Harbor water park features water-based adventures and watery fun on slides, rides, and last rivers, and the whole park can be explored on scenic railway rides that travel through the different themed areas.
1 Great America Parkway, Gurnee, IL 60031, United States, Phone: +1 847-249-1776
Six Flags Magic Mountain, Valencia, California
Six Flags Magic Mountain is a 262-acre theme park in Valencia, California, that is home to some of the most famous roller coasters in the world. Part of the world-famous Six Flags chain, Six Flags Magic Mountain has no less than 19 coasters that offer plenty of adrenaline-fueled fun for the whole family, including the Green Lantern. Other attractions and exhilarating rides include slingshots, 360-rides, go-karts, and the all-new 4D interactive family gaming attraction Justice League: Battle for Metropolis, as well as traditional kid-friendly attractions such as pint-sized cars, trucks and mini rides for the little ones.
26101 Magic Mountain Pkwy, Valencia, CA 91355, United States, Phone: +1 661-255-4100
The Island in Pigeon Forge
Located at the foothills of the Great Smoky Mountains National Park, The Island in Pigeon Forge is a 23-acre amusement park and entertainment complex with over 80 attractions, shops, and restaurants. Surrounded by the beauty of the Smokies range, the park is centered around the 200-foot Observation Wheel, and the Island Show Fountains, which perform to light and music shows year-round. The multi-colored, fully lit Ferris wheel offers breathtaking views of the entire park, and the surrounding scenery is a fantastic spot to watch the incredible light shows below. The park features family-friendly attractions and adventures such as the 7D Dark Ride Adventure, Arcade City, Happy Swing, Island Bumper Cars, and Spinning Parrots Coaster, among others.
131 The Island Dr, Pigeon Forge, TN 37863, United States, Phone: +1 865-286-0119
Universal Studios Florida
Based at the Universal Orlando® Resort, Universal Studios Florida® is a production studio and theme park that focuses on the entertainment industry, especially movies and television. One of the most visited and best-known theme parks the United States, Universal Studios Florida® features an array of attractions such as Despicable Me: Minion Mayhem, The Wizarding World of Harry Potter - Diagon Alley, MEN IN BLACK Alien Attack, TRANSFORMERS: The Ride-3D, Fear Factor Live, and The Simpsons Ride. The Harry Potter and the Escape from Gringotts™ is a fun ride that combines 360 degree rotating screens and moving cars, while the Hollywood Rip Ride Rockit® is hailed as being Universal Studio's most hair-raising ride, which shoots straight up from the ground on a massive tower, before spinning around the series of loops to pumping music.
6000 Universal Blvd, Orlando, FL 32819, Phone: +1 407-363-8000
Universal's Islands of Adventure, Florida
Universal's Islands of Adventure® promises an epic adventure around every corner, with heart-stopping rides, tummy-turning rollercoasters, interactive attractions and unique experiences with some of the world's favorite storybook and comic strip characters. Become your beloved Super Hero in the fight against good and evil on Marvel Super Hero Island®; get up close and personal with the dinosaurs of Jurassic Park®; take a journey back in time to The Lost Continent®; or get wet with your favorite cartoon characters on exciting water rides at Toon Lagoon®. Harry Potter fans will delight in the state-of-the-art attraction called 'The Wizarding World of Harry Potter' that brings the famous wizard and his world to life. Hop on the Hogwarts™ Express at Hogsmeade Station to visit the mysterious Hogwarts™ Castle and stock up on wizarding gear from the stores in the little town of Hogsmeade™. Enjoy pulse-racing rides like the Dragon Challenge or Flight of the Hippogryff and dine on authentic British fare at the Three Broomsticks Restaurant or the Hog's Head pub.
6000 Universal Blvd, Orlando, FL 32819, Phone: +1 407-363-8000
Top