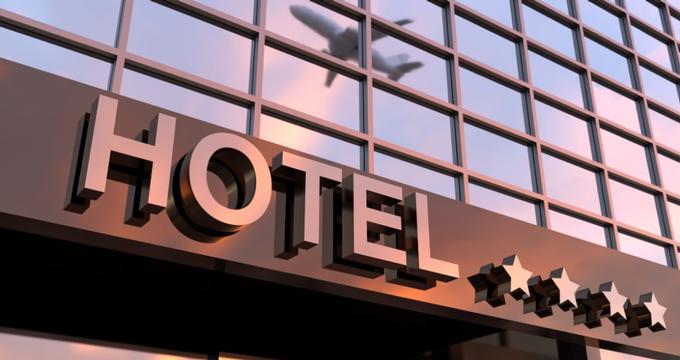 25 Best Airport Hotels in the World

Ranging from terminal-convenient hotels with all the mod-cons to five-star stays within a short drive that offers a luxury escape, here are some of the best places to flop before you fly.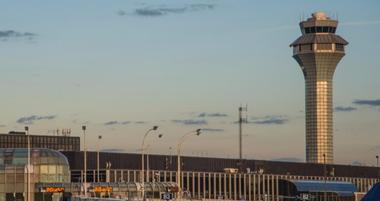 ORD Airport Code (O'Hare International Airport)
Airport code ORD, O'Hare International Airport, is located in Illinois.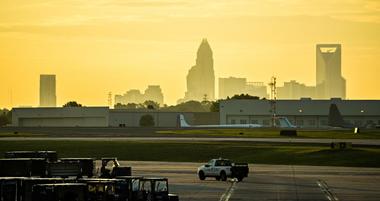 CLT Airport Code
Airport code CLT, Charlotte Douglas International Airport, is located in Charlotte, North Carolina and is the main airport for this major NC city.
More about Airlines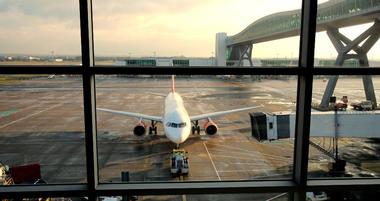 LGW Airport Code
Gatwick Airport (LGW) has a storied history dating all the way back to the 1920s. The land that would eventually be used for one of the biggest and busiest airports in the world was then used for the construction of a relatively simply aerodrome.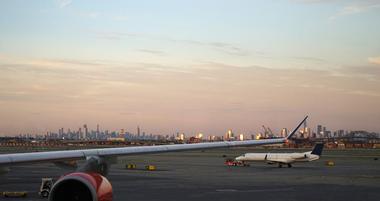 EWR Airport Code
Airport code EWR, Newark Liberty International Airport, is located in in New Jersey, just between the cities of Newark and Elizabeth and right by the state border with New York.
Weekend Getaways

Insider Air Travel Tips
Avoid common mistakes when traveling by reading our editor's insider tips about air travel, including advice for traveling with infants, babies, toddlers and little kids. Learn how to get the best deal, use your frequent flier miles to get a free ticket or an upgrade to first class.
What is the best time to buy airline tickets? Everybody knows that airline ticket prices fluctuate quite a bit according to season, supply and demand, and sometimes even during certain days of the week. So how do you go about getting a great deal? One option is booking extra early. Compare ticket prices to your chosen destination and when you see a low fare far in advance, book it. Sometimes you can get tickets 20% or 30% off regular rates. Another way is to wait for a last minute deals – this option is great for single travelers and couples with flexible travel plans. Don't expect a miracle, however; at Christmas time you won't find a discounted last minute ticket.
How many bags can I check? Most airlines let you check one bag but weight and size limitations can vary. If you are traveling to a remote destination on a smaller plane, you won't be able to bring a giant bag, so pack light and find out what you can check ahead of time. If you check a second bag, there is an additional fee, usually around $100 each way. This applies to golf clubs and other travel gear as well.
What seat should I reserve? Most airlines make their airplane seating charts available online. Look for a seat that can recline fully. The seats with extra leg room generally cost extra and are called premium economy or similar. Check if you can use your frequent flier miles to upgrade to a roomier seat (there is usually a fee to pay as well).
Do I have to buy a ticket for a baby? Children under 2 can usually fly free, but be sure to check with the airline you plan to fly on. If your child is already crawling around, consider buying him or her a seat if you can afford it. It will give her a chance to nap stretched out, especially if you have three seats in a row.
Do I have to pay to check a baby car seat? Usually you can check your car seat for free. You can also gate check your stroller, that way your child can nap in it at the airport. As always, it's a good idea to check with the airline what their current policy is.
Where do I look for deals? Deals, specials and packages are offered directly on airline web sites and sites like Kayak, Expedia, Travelocity, Orbitz, CheapTickets and others. Learn about your options and prices by doing a search on several different web sites. Non-stop flights cost more but get you to your destination faster. If you don't mind a couple of layovers, look for flights that are the cheapest.
More Air Travel News
SkyTeam Lounge at London-Heathrow
The new SkyTeam Lounge at London-Heathrow offers passengers an additional level of comfort and services. It is open to eligible passengers traveling on Continental Airlines, Delta Air Lines, KLM Royal Dutch Airlines and Kenya Airways operated flights. There is a wellness center with an oxygen bar, full-body massage chairs and showers. The bar serves a selection of French, Italian and Australian wines. The two-level facility occupies more than 1,600 square meters and offers space for more than 300 passengers.
Mesa Air Group's go! Airline
If you are planning to visit several Hawaiian islands, check prices on go. Island hopping is not as cheap as it used to be since Aloha airlines went out of business. Mesa Air Group's airline go! offers inter-island flights starting at $80 one-way. The airline flies to the following cities: Honolulu on Oahu, Kahului on Maui, Hilo and Kona on the Big Island of Hawaii, Lihu'e on Kauai, Ho'olehua on Molokai and Lanai City on Lanai. The airline has a frequent flier program called go! Miles which allows fliers to earn miles towards future travel. It's free to join – you never know, you may have a chance to return to Hawaii sooner than you think. Reservations can be made on the airline's new web site at www.iflygo.com or by calling 888-IFLYGO2. It's always a good idea to comparison shop and look for deals so be sure to check Hawaiian Airlines and Mokulele rates as well before deciding which seats to book.
Economy Seat with an Android Tablet
Imagine an economy class seat with a tablet computer pre-loaded with video games, movies and iPad-style touch screen controls. It would make those vacation flights so much more entertaining. SkyCast Solutions created TrayVu(tm), an Android tablet that can be installed into an existing seat with two screws and a plug. The screen has flexible viewing angles and HD resolution on a 8.9-inch screen. Canada's WestJet announced that it will introduce the TrayVu Slim(tm) tablet technology on board their two newest Boeing 737 aircraft. Hopefully other airlines will follow the lead and give us more in-flight entertainment options.
Update: The company introduced TrayVuSlim, the only portable device with a stand that converts to a clip allowing full use of tray. Passengers will be able to watch movies, TV shows, children's programs and more. The device is lightweight and very slim enabling airlines to board more devices. It incorporates a Samsung Galaxy tablet offering the highest screen resolution available. The device offers airline specific interface with user-friendly tablet navigation.
ANA's Boeing 787 Dreamliner Cabin Design
All Nippon Airways (ANA) unveiled the cabin design for its new Boeing 787 Dreamliner aircraft which will fly local and international routes. Business Class on international flights will feature isle access for all seats as well as the ability to fully recline into a flat bed. Business class passengers will be able to enjoy 17-inch touch-panel widescreen LCD screen, a universal PC power source, a USB port and an iPod jack. The slick new airline interiors feature blue and white design, including blue seats and light blue accents on the sides of the chairs in the first class cabin. The economy cabin has storage bins that open with bright orange latches which are easy to see.
Top