Pennsylvania Vacations & Things to Do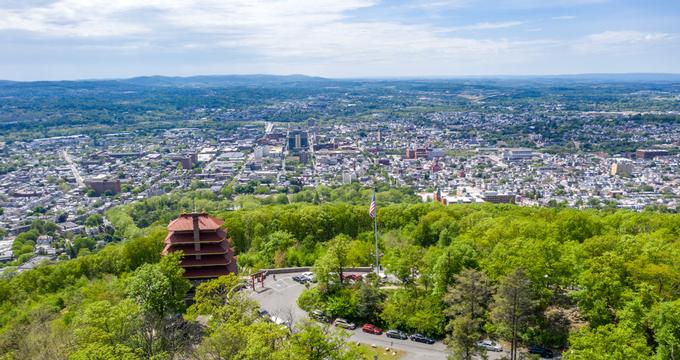 Best Things to do in Reading, PA

Reading is a city with a long history as the former home of the Reading Railroad and famous frontiersman Daniel Boone, while it is also a modern city with great galleries, museums, sports facilities, and parks.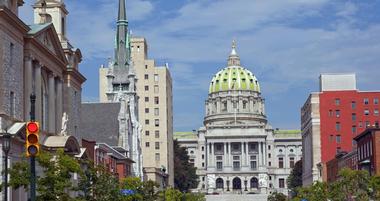 Best Things to Do in Harrisburg, Pennsylvania
Plan a weekend trip to Harrisburg, the capital of Pennsylvania, home to great attractions and parks.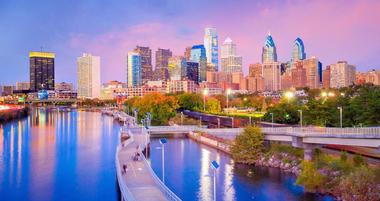 25 Best Things to Do in Philadelphia, Pennsylvania
See the Liberty Bell, visit the Benjamin Franklin National Memorial and explore other historic attractions on your weekend trip to Philadelphia.
Where to Travel Now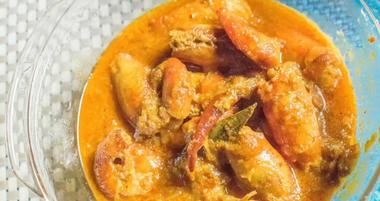 25 Best Indian Restaurants in Philadelphia
Good Indian food has long been a part of the Philadelphia food scene and these restaurants are spread around the city, so you can find quality Indian food in almost every part of town.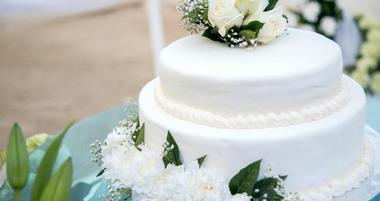 25 Unforgettable Wedding Venues in Philadelphia
For couples lucky enough to tie the knot in Philadelphia, wedding venues are as numerous as they are extraordinary.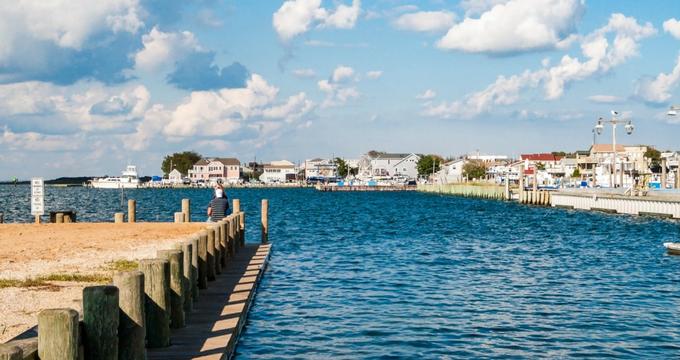 25 Best Day Trips from Philadelphia
Relax on the beach in Cape May, stroll through the romantic Longwood Gardens, hike through the Susquehanna River Valley or take the kids to Hershey's Chocolate World.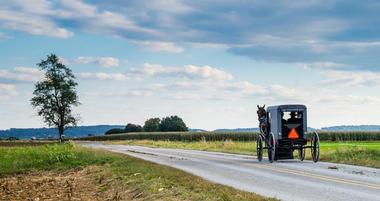 25 Best Things to Do in Lancaster, Pennsylvania
Visit unique museums, dine at great restaurants and try new activities on your weekend trip to Lancaster in Pennsylvania Dutch Country.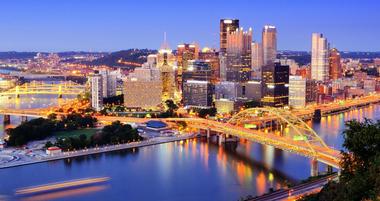 25 Best Things to Do in Pittsburgh, Pennsylvania
Top Pittsburgh vacation ideas include the Andy Warhol Museum, the National Aviary, the Carnegie Science Center and other attractions.
More Feature Stories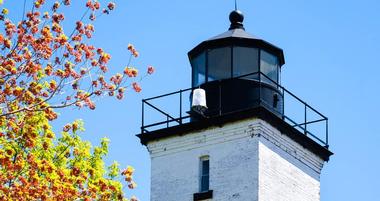 25 Best Things to Do in Erie, PA
Plan a weekend trip to Erie, Pennsylvania, to visit the city's unique museums, parks, nature centers and theaters.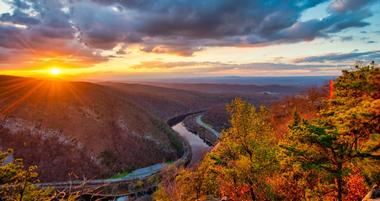 25 Fun Weekend Getaways from Philadelphia for Couples
Plan a relaxing weekend trip to one of these historical inns, stylish mansions, or cozy bed and breakfasts near Philadelphia, Pennsylvania.
Weekend Getaways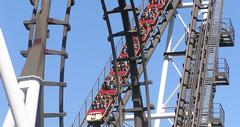 21 Best Things to Do in Hershey, Pennsylvania
Have fun at Hersheypark, take a tour of Hershey's Chocolate World and explore unique museums on your weekend trip.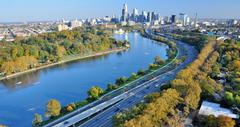 Best Time to Visit Philadelphia, Pennsylvania, Weather & Other Travel Tips
The best time to visit Philadelphia is during the spring months between March and May. The weather is pleasant, there are fewer people, and room rates are reasonable.
Pennsylvania is home to popular cities such as Philadelphia, Pittsburgh, and Erie - all of which are filled with some amazing things to see and do. Historical sites, museums, amusement parks, and nature attract visitors throughout the year. Some of the places that should not be missed include the 46-story deep Laurel Caverns and the historic site of the Battle of Gettysburg. Visitors should definitely spend some of the PA vacation at Presque Isle State Park where visitors can swim in Lake Erie, go fishing, or tour the nearby Erie Maritime Museum. Other places of interest are Hershey Park, the Tyler Arboretum, and Bushkill Falls.
Philadelphia
The economic and cultural hub of Pennsylvania, the city of Philadelphia has over 1,500,000 residents and over 41 million visiting tourists a year. Philly, also known as "the city of brotherly love", was the meeting place of the Founding Fathers of the United States thereby playing an important role in the American Revolution. Many of the sites and attractions are based on that and visitors can explore historical places such as the Liberty Bell, Independence Hall, the Museum of the American Revolution, and the interactive science museum, the Franklin Institute. Philadelphia is also home to America's oldest farmer's market, the third-largest art museum, and an annual Chinese Lantern Festival.
Pittsburgh
Pittsburgh has an array of museums, parks, and diverse attractions that appeal to everyone in the family no matter their age or interest. Art lovers will enjoy spending their vacation walking through the Andy Warhol Museum or the Carnegie Museum of Art with its sprawling collection of contemporary paintings and sculptures. The National Aviary is a great place to spend the day exploring over 500 species of birds in the interactive zoo. More adventurous visitors can walk and hike through the historic Mount Washington Park or the Pittsburgh Zoo & PPG Aquarium and spend some time in the sun.
Gettysburg
Popular for the Gettysburg Address and the Battle of Gettysburg among many other historical events, Gettysburg is filled with dining, shopping, and many other things to see and do. Not only can visitors visit the site of the Gettysburg Address, but they can walk through Gettysburg National Military Park and see the thousands of monuments, cannons, and battlefield shrines. There are also opportunities to sleep in a restored historic inn, eat authentic Civil War era foods, and see artifacts from the events that shaped our country. Other than historic sites, there are also museums, theaters, golf courses, and family-friendly attractions such as farm adventures and the Gettysburg Railroad Station.
Lancaster
One of the oldest inland towns in the U.S., Lancaster is home to some of the greatest amusement parks in Pennsylvania including the popular Hershey Park. Other than riding the sweet roller coasters and rides at the chocolate-filled park, Lancaster visitors can also enjoy Dutch Wonderland - a 44 acre amusement park comprising water slides, roller coasters, castles, and much more. Other attractions include the historic public market in Penn Square, Lancaster Central Market, the Landis Valley Museum, the National Watch and Clock Museum, and Sturgis Pretzel House. The Indian Echo Caverns are another amusing attraction with its impressive limestone formations and underground lakes.
Hershey
Often called "the sweetest place on Earth", Hershey, Pennsylvania is home to the extremely popular Hershey Park. The amusement park is filled with over twenty rides for kids, thirteen thrilling roller coasters, and nine water ride attractions. Other than Hershey Park, there's also Hershey's Chocolate World, Hershey Gardens, and Hershey Bears Ice Hockey. Even the famed spas such as the Chocolate Spa have sweet-infused treatments. Visitors can play a round of golf, relax in the Hershey Country Club, or catch a concert or show at the Hershey Theatre. After a fun-filled vacation to Hershey, PA, visitors can head back home with treats and souvenirs in the many shops and boutiques scattered around town.
Great Restaurants in: Carlsbad CA, Newport Beach, Laguna Beach, Chelsea, Naples, Harlem, Chattanooga, Sarasota, Sarasota, Romantic San Antonio, Italian San Antonio, Newport Beach Restaurants, Las Vegas Restaurants, Portland Burgers, Italian Portland, Portland Sushi, Fort Lauderdale, Indian Orlando, Italian Orlando, Miami, Seafood Miami, Italian Miami, Birmingham, Philadelphia, Indian Philadelphia, Richmond Restaurants, Atlanta Lunch Spots, Atlanta Burgers


Great Restaurants in: Seafood Atlanta, Italian Atlanta, Denver Burgers, Italian San Diego, San Diego Burgers, Portland, D.C., Chattanooga Restaurants, Seafood Baltimore, Restaurants in St Louis, Chicago Burgers, Italian Chicago, Kansas City BBQ, Annapolis, Miami Restaurants, Vegan NYC, Charlotte, Birmingham Restaurants, Sedona Restaurants, Indian Houston, Las Vegas Vegan, Chicago Romantic, Boston Burgers, Boston Italian, Italian NYC, Vegan NYC, Indian NYC, Seafood NYC, Indian Las Vegas
Erie
The fourth largest city in PA, the city of Erie has so much more on offer than to spend a day exploring the famed Lake Erie which it is named after. Filled with beaches, shopping centers, and historic landmarks, Erie is a great location for a quick getaway or a much-needed family vacation. Visitors can explore Downtown Erie's art district which comprises galleries, museums, and many theatres. The award-winning beaches are fantastic and visitors can spend the day lounging in the warm sand, cooling off in the clear waters, or doing something more adventurous such as visiting Presque Isle - the famed beach houses open air concerts in the summer, has a multi-purpose trail for exploring or a bike ride, and is home to many beach side eateries.
Harrisburg
Harrisburg is a town with a rich history - it played an important role during the American Civil War, the industrial revolution, and the Westward Migration. Now, the capital city of Pennsylvania is home to landmarks such as the Pennsylvania State Capitol, Market Square, Walnut Street Bridge, and Susquehanna River. Depending on when they're in town, visitors can also attend one of the annual events held in Harrisburg such as the one of the largest outdoor sports shows in North America, a nationally renowned auto show, and the largest free indoor agriculture expo, the Pennsylvania Farm Show. Other sites include the National Civil War Museum, City Island, and Archibald McAllister House, a revolutionary war-era mansion.
Allentown
The third most populous city in Pennsylvania, Allentown was founded by wealthy shipping merchant William Allen in 1762. It was in Allentown that the Liberty Bell, then the Pennsylvania State House Bell, was successfully hidden from the British during the American Revolutionary War. Now, there are many historic and fun-filled sites to visit from the range of cars and scooters on exhibit at the America on Wheels Museum to the modern visual arts in the Allentown Art Museum. Younger visitors will love spending a day on the rides and slides at the Dorney Park & Wildwater Kingdom. Other must-visit places are the Liberty Bell Museum, the museum of Indian Culture, Cedar Creek Park, and the Da Vinci Science Center with its many innovative hands-on exhibits.
Bethlehem
Bethlehem has a very rich history - the town built the first waterworks in 1762 to pump water for public use. It was also the second largest steel producer at one point, following Pittsburgh and was home to Bethlehem Steel, one of the largest shipbuilding companies in the world. Visitors can now visit the sites and attractions that capture Bethlehem's past as well as its exciting future. Places to visit include the Sands Casino Resort, complete with casino, outlet mall, an event center, and many dining venues, the Burnside Plantation which is listed on the National Register of Historic Places, and SteelStacks, an indoor/ outdoor venue that hosts concerts, festivals, and community events throughout the year.
Jim Thorpe
Over the years Jim Thorpe, PA has been ranked as one of the most beautiful, romantic, and fun Victorian towns in the United States. The town is teeming with downtown excitement in the many shops, pubs, restaurants, and entertainment venues and outdoor adventure in the lush Pocono Mountains which surrounds it. Visitors can spend the day hiking to Glen Onoko and exploring its beautiful surroundings, visiting the Jim Thorpe Museum or the Asa Packer Mansion, or go to the Bear Mountain Butterfly Sanctuary. At night visitors can head to one of the town's dive bars, interact with the locals, and get a feel for local cuisine or head to one of the many other bars or clubs.
Scranton
The cultural center of the Lackawanna River valley, the city of Scranton has a rich past which visitors can better understand from the many sites and attractions. Many of them celebrate the city's extensive history as an iron and coal town such as the Scranton Iron Furnaces, the Steamtown National Historic site, and the Electric City Trolley Museum. Visitors of all ages will enjoy a tour of the Lackawanna Coal Mine which is conducted inside of an actual former mine and explains the city's history in mining and the railroads. Visitors who in Scranton during the Labor Day weekend can take part in La Festa Italiana, a three day Italian festival with food and fun for the entire family.
State College
As you probably figured from its name, State College is a college town that is home to Pennsylvania State University. In 2016 Best College Reviews ranked State College as the 8th best college town in the nation, mostly due to the safety and entertainment that can be found in the area. State College hosts many events and festivals throughout the year, with some of the most famed being the Central Pennsylvania Festival of the Arts, or Arts Fest, Blue-White Football Weekend, and First Night State College, a New Year's Eve celebration complete with musical performances, food vendors, and other entertainment.
Great Restaurants in: Italian Las Vegas, Museum Restaurants, Austin, Austin Burgers, Minneapolis Restaurants, Seafood in Myrtle Beach, Long Island Restaurants, Nantucket Restaurants, Charleston Seafood, Omaha Restaurants, Santa Fe Restaurants, New Orleans Seafood, Chattanooga Restaurants, Brooklyn Restaurants, DC Restaurants, Romantic Memphis, Toronto Restaurants, LA Restaurants, Italian LA, D.C. Seafood, D.C. Burgers, Italian D.C., Houston Burgers, Las Vegas Burgers, San Antonio Burgers, Las Vegas Burgers
Wilkes Barre
Founded in 1769, Wilkes Barre is a Pennsylvania city located in the heart of the Wyoming Valley. The city has different types of attractions so that everyone in the family can enjoy their vacation. The Seven Tubs Natural Area is one of the more popular places for visitors to spend the day; the park offers a great hike as it has stunning scenery. Adults love visiting the Mohegan Sun Pocono Casino for a day of gambling and dining at one of the many restaurants. The F. M. Kirby Center for the Performing Arts is a beautiful places in the downtown square and families can enjoy one of the concerts and shows performed there throughout the year.
King Of Prussia
Over the years King of Prussia, or KOP, has developed rapidly in terms of tourism and entertainment. The community, home to nearly 20,000 people, got its name in the 18th century from the King of Prussia Inn which was named after King Frederick the Great of Prussia himself. Now, it is home to one of the largest shopping malls in the United States, the King of Prussia Mall; visitors who are looking for some retail therapy during their visit will find everything they need at the 400+ stores at the mall. There are also over 40 restaurants in and around the mall serving various types of cuisine. Other places of interest are the Valley Forge Casino Resort, the Valley Beach, and the Valley Forge National Historical Park.
Presque Isle State Park
Over 3,000 acres, Presque Isle State Park is a Pennsylvania gem that sits on a peninsula in Lake Erie. The park has over 21 miles of recreational trails perfect for hiking, biking, or horse riding. There are also 13 beaches suitable for swimming in the park and a marina for boating. The park hosts over four million visitors annually, many of whom come from all over the world to go bird watching in the stunning surroundings. Numerous endangered or threatened species of birds, fish, and mammals can be seen at Presque Isle State Park, including 84 different kinds of spiders.
Delaware Water Gap National Recreation Area
The Delaware Water Gap National Recreation Area is a 70,000 acre protected area that is filled with multiple cultural and historical sites including Millbrook Village and the Minisink Archaeological Site. Visitors can also explore many Native American archaeological sites that are significant in history as well as Dutch settlements that were constructed during the colonial period. Hiking, camping, canoeing, swimming, cycling, cross-country skiing, picnicking, horseback riding, hunting, and fishing are just a few of the activities offered in the outdoor wonderland, though hunting and fishing are only allowed during the season and with valid licenses.
Wissahickon Valley Park
A 2,042-acre parkland, Wissahickon Valley Park is managed by the Philadelphia Parks and Recreation department. The focal point, Wissahickon Valley, was designated a National Natural Landmark in 1964 and has been an inspiration to the likes of Thomas Moran, William Trost Richards, and Edgar Allan Poe. The park is famed for its natural beauty, much of which visitors can explore as they head in by foot, bicycle, or horseback since motor vehicles aren't allowed. The stunning trails and creeks give visitors the opportunity to take some amazing photographs of their vacation to Pennsylvania.
George W. Childs Park
A part of the Delaware Water Gap National Recreation Area since 1983, George W. Childs Park is located in Dingmans Ferry, PA. The site has a number of cascade waterfalls, with the three main waterfalls being Fulmer Falls, Factory Falls, and Deer Leap Falls. Deer Leap Falls is downstream from the other two and is the most popular with hikers and tourists. It's a great place for visitors who are looking to avoid the crowds that can usually be found at Bushkills Falls or Dingmans Falls but still enjoy the beauty of their surroundings. Other than the falls, visitors can see the ruins of a 19th century woolen mill that was constructed by Joseph Brooks.
Nay Aug Park
Nay Aug Park is the largest urban park in Scranton, Pennsylvania and has many attractions on site that make it fun for the entire family. There is a small amusement area, a swimming pool complex with two Olympic-sized swimming pools, diving boards, and water slides, the Everhart Museum, and the Nay Aug Gorge. At one point the park had a much larger amusement park and even had a small zoo. Visitors can head to the David Wenzel Tree House, an amazing vantage point that overlooks the gorge and the surrounding area; the tree house is the first of its kind and is fully handicapped accessible. Visitors of all ages can spend hours at the Everhart Museum, exploring the diverse array of artifacts including science, natural history, and fine arts.
Great Restaurants in: Wilmington Restaurants, Tampa, Italian Tucson, Houston Seafood , Italian Houston, BBQ in Houston, Italian OKC, Burgers in Nashville, Toronto Lunch, Sydney Restaurants, Charleston Restaurants, Chattanooga Restaurants, Nashville Burgers, Romantic Restaurants, Italian Restaurants, Aspen Restaurants, Romantic Seattle, Seattle Seafood, Seattle Burgers, Italian Seattle, Charleston Seafood, Italian Indianapolis, Dallas Burgers, Vegan Dallas, Italian Dallas, Italian Columbus, LA Burgers, Vegan LA, Romantic San Francisco, Italian San Francisco, Naples, Ft Lauderdale
Tyler Arboretum
Tyler Arboretum came to be in 1825 with Jacob and Minshall Painter, brothers, planted over 1,000 varieties of shrubs and trees on their private property. The property eventually went to descendant Laura Tyler in 1944 who donated the land as a nonprofit arboretum in memorial of her husband John J. Tyler. Now listed on the National Register of Historic Places, Tyler Arboretum's 650 acre land has over 70,000 visitors annually. There are nearly 17 miles of hiking trails and pathways that visitors can walk through to explore the several species of trees and plants there. Some of them include Lebanon Cedar, Ginkgo, Red Maple, Magnolia, White Oaks, and Oriental Spruce.
Peace Valley Park
A 1,500 acre park in Doylestown, Pennsylvania, Peace Valley Park surrounds Lake Galena, a reservoir created in 1974. There are so many fun activities available at the park and are suitable for visitors of all ages. Other than having many playgrounds scattered throughout the park, there are also trails for hiking and biking, fishing piers, and sail and paddle boat rentals. In the winter visitors can go ice skating or ice fishing over the frozen Lake Galena. Dedicated to the observation and preservation of wildlife, the park's nature center has a bird blind for visitors to see the many species of birds that visit the park. Other flora and fauna include the white-tailed deer, groundhogs, and turtles.
Laurel Caverns
Closed from November to April during bat hibernation season, Laurel Caverns is open the rest of the year for visitors to see the large natural calcareous sandstone cave. The three-mile labyrinth has ceilings that are sometimes over 50 feet high and twelve feet wide, making it the largest cave in the state of Pennsylvania. The size also makes Laurel Caverns the largest natural bat hibernaculum in Pennsylvania. Visitors can go on the three-hour long guided tour that goes 46 stories down into the mountain interior and learn about the 18th century find that was probably used by Native Americans long before that.
Bushkill Falls
Lovingly called the "Niagara of Pennsylvania", Bushkill Falls is one of the most scenic attractions in the state. Nestled deep in the Pocono Mountains, there are a series of eight waterfalls that visitors can access by hiking trails. The bridges and pathways offer visitors some fabulous views and is sure to be a memorable part of any PA vacation. Surrounding the trails, visitors can take part in shopping and dining in some lovely places in the charming town. There are also opportunities for miniature golf, mining for gemstones, paddle boating, fishing, or enjoying a picnic in one of the many designated areas.
Nockamixon State Park
The 5,000 acres Nockamixon State Park is one of the most popular parks in southeastern Pennsylvania and is filled with visitors from all over during the summer months. The park surrounds Lake Nockamixon, an artificial reservoir that is use for boating and fishing. There are several marinas and visitors can rent boats to fish for some of the most common species of bass, catfish, pickerel, and carp. Those who are visiting during the winter months will get an opportunity to go ice skating or ice fishing since the lake freezes over. Other park activities include horseback riding, swimming, hiking, and hiking.
Cook Forest State Park
One of the larger state parks at 8,500 acres, Cook Forest State Park is a heavily wooded area with mountains, hills, and creeks. It's known for having some of the finest virgin white pine and hemlock timber in all the United States. The National Natural Landmark has also been rated one of the 'top 50 state parks' in America and visitors flock there year after year to enjoy the natural beauty it holds. There are 27 marked trails for hiking and designated scenic areas for photo opportunities or a picnic. Visitors can bike in the designated area, go swimming in the swimming pool or Clarion River, or go fishing, canoeing, or kayaking.
Top