Yasawa Island

This pristine Fijian island has almost as many beaches as guest accommodations, offering the ultimate privacy, luxury service and stunning scenery.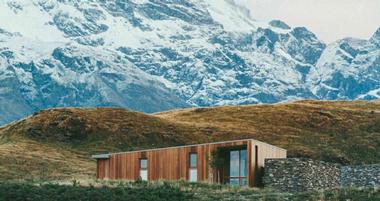 Aro Ha Wellness Retreat in New Zealand
Aro Ha is a wellness experience in New Zealand's ethereal Southern Alps on the South Island that offers spirit-lifting retreats.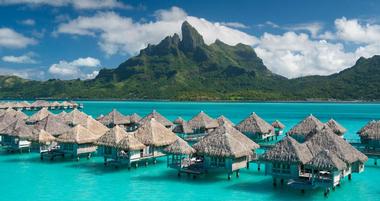 St. Regis Bora Bora Resort
Plan a dream romantic getaway to the luxury St. Regis Bora Bora Resort in French Polynesia.
South Pacific Vacation Ideas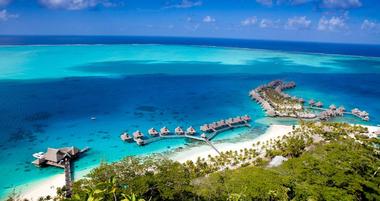 Hilton Bora Bora Nui Resort & Spa
Check into the luxury Hilton Bora Bora Nui Resort & Spa for an unforgettable tropical honeymoon.
Popular Islands in the Pacific
Looking to get away to one of the Pacific? From Hawaii and the Cook Islands to Tahiti and Bora Bora, there is plenty to choose from. Each destination offers a unique collection of spectacular scenery, local culture and exciting activities. Here are some of the most popular Pacific islands.
Hawaii
You can't go wrong with Hawaii, known for its sandy beaches, plush resorts, incredible national parks and warm weather. Visit our Hawaii travel guide to plan your trip.
New Zealand
New Zealand received plenty of exposure when it was featured in the Lord of the Rings movies. The country is home to spectacular mountains, forests and beaches. Whether you want to check into a five star hotel or an affordable lodge, there are many great vacation spots to choose from.
Fiji
White sand beaches and palm trees surround vacationers who travel to Fiji in the South Pacific. If you are looking for a relaxing vacation in the sun, check into one of the Fijian resorts.
Bora Bora
Bora Bora, Moorea, Tahiti and other islands in French Polynesia are the place to go for romantic sunsets, uncrowded beaches and snorkeling in the blue lagoon surrounded by tropical fish. There are plenty of resorts to choose from, ranging from ultra luxury to quite affordable.
Cook Islands
Located halfway between New Zealand and Hawaii in the South Pacific, the Cook Islands are a mix of coral atolls and volcanic islands. Rarotonga is the main island where you will find the most resorts. Aitutaki is even more secluded and perfect for a romantic getaway.
Samoa
The destination offers pristine sandy beaches, traditional villages and a slow pace of life. Sleep in an open beach hut or check into an upscale resorts.
Travel Tips
Look for airfare and hotel specials throughout the year to save on your trip. Pack light to avoid extra baggage charges and leave some room in your bag for presents and souvenirs from your travels. Resorts in the tropics are much more casual than other parts of the world, so if you enjoy having dinner in your flip-flops, that's completely acceptable in many places and makes it easier to pack light.
Top