New York City Vacations & Things to Do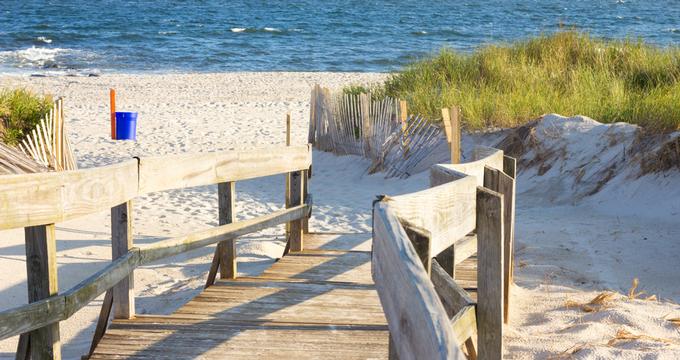 27 Best Day Trips From NYC

Browse a collection of awesome day trips just 45 minutes to two hours from New York City to get ideas for your next weekend trip.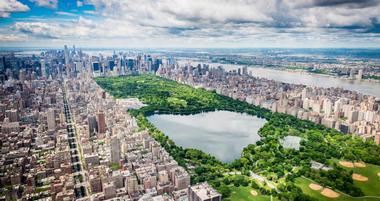 25 Best Things to Do in NYC with Kids
New York has nearly endless activities to engage the minds and speak to the hearts of children.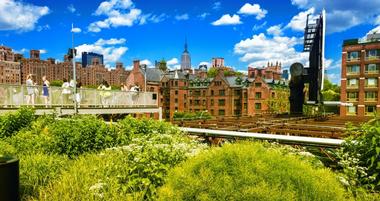 20 Best Things to do in Chelsea, New York City
Chelsea is a neighborhood on the West Side of Manhattan in New York City with many famous sights, including the High Line and Chelse Market
New York City Vacation Ideas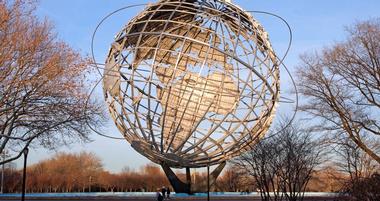 25 Best Things to Do in Queens, New York
Visit MoMA PS1, the Noguchi Museum, the beautiful Queens Botanical Garden, the New York Hall of Science and other great attractions in Queens.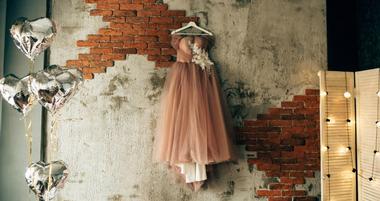 25 Unforgettable Brooklyn Wedding Venues
New York City is cool, and according to many Brooklyn is the coolest neighborhood in the city. It's no wonder couples flock to this borough to look for their ideal wedding venues.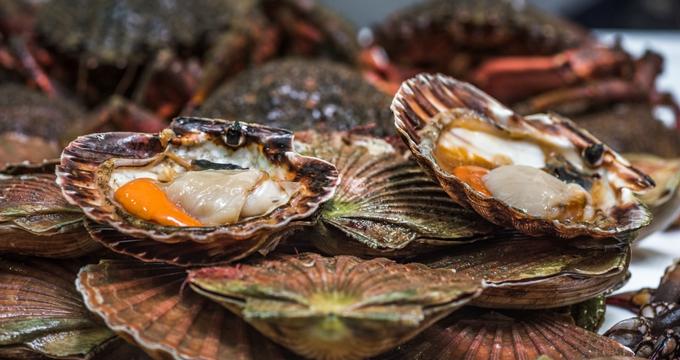 25 Best Seafood Restaurants in NYC
There are so many seafood places in NYC that it makes you wonder how all of them survive.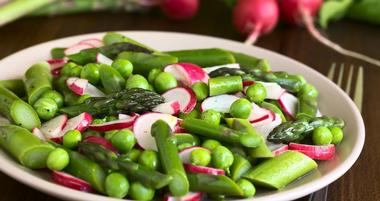 25 Best Vegan Restaurants in NYC
Here are twenty-five New York City vegan restaurants to entice your taste buds.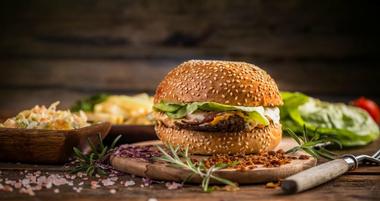 23 Best Burgers in New York City
New York City is an amazing destination for foodies from all over the world and no menu item is more pervasive here than the burger.
More Feature Stories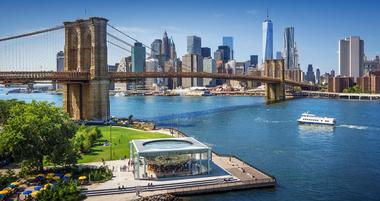 25 Best Romantic Restaurants in Brooklyn, NY
Go on a culinary adventure in Brooklyn, NY where you can taste delicious eats from around the world.
Where to Stay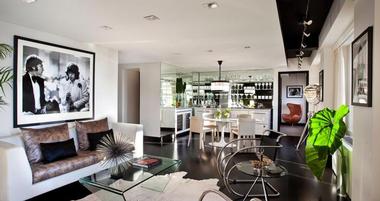 21 Unique Romantic Hotels in New York City
Whether you are planning a couples' weekend getaway, anniversary or a honeymoon, these exceptional hotels offer unique service, amenities and stylish decor next to world-famous attractions.
New York City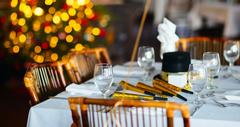 15 Perfect Restaurants for a Christmas Eve Dinner in New York City
Celebrate Christmas Eve at one of these unique eateries in New York City.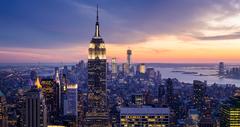 25 Best Romantic Restaurants in Manhattan
If you are looking for the perfect spot for your first date or an anniversary celebration, Manhattan offers a range of amazing romantic restaurants.
Things to Do near me: Naples Florida, Pigeon Forge, Cape Cod, South Padre Island, Sanibel Island, Tampa Florida, Sedona AZ, Laguna Beach, Tybee Island, Christmas Vacation, Williamsburg VA, Anniversary Ideas, Columbus Ohio, San Francisco, San Diego, Southwest vacations, Chicago, Callaway Gardens, St. Petersburg FL, NYC, LA, Smoky Mountains, Top 10 in Newport Beach, Tucson AZ, Rehoboth Beach, Nassau Bahamas, Atlanta, Memphis TN, Seattle, Sarasota Florida, Miami, Monterey, Frankenmuth, New Orleans, Mobile, Toronto, Newport, Denver, Destin, Fire Island, Charleston WV
New York City - Things to See & Do
New York City is comprised of five boroughs — Manhattan, Brooklyn, Queens, The Bronx and Staten Island. Most visitors head for Manhattan, famous for its historic attractions, a wide choice of hotels, spas, Broadway shows and scenic points. Manhattan is divided into three main tourist areas with a very distinct personality: Uptown, Midtown and Downtown. Book your hotel in the area that interests you the most so that you can be within walking distance of your points of interest.
For more New York vacation ideas click here.
Famous Attractions and Museums
Uptown Manhattan is home to Central Park and famous museums such as The Metropolitan Museum of Art, The Guggenheim and the American Museum of Natural History. Midtown features famous attractions like Times Square and the Rockefeller Center. Downtown is comprised of diverse areas such as Chinatown, SoHo, TriBeCa, the Village and the Financial District. Battery Park and the South Street Seaport offer some of the best views of Downtown Manhattan, while the terrace at Wollman Rink features beautiful views of the Midtown.
Walk along the famous Brooklyn Bridge for a unique perspective or take a cruise. Circle Line Cruises offers sightseeing trips that offer views of the city skyline from the water. Trips last from one to three hours and depart from the South Street Seaport and Pier 83 at West 42nd Street.
Times Square is a must-see stop for every city visitor. Whether you want to purchase discounted Broadway tickets or are just looking for a New York experience, Times Square is the place to go. A jungle of restaurants, Broadway theaters, hotels and souvenir shops, Times Square is most famous for its giant bright neon billboards.
Hotels
Choose from great selection of hotels and inns, whether you are looking for a luxury getaway with a full service spa or a unique townhouse hotel that feels like a private residence. Hotels tent to be expensive, so look for specials and packages, particularly on weekends. Prices are higher mid-week because of business travelers. If you are planning a trip around a major holiday like New Year's or Thanksgiving, reservations are a must because rooms quickly sell out.
Uptown Manhattan is home to several luxury hotels, including The Mark on the Upper East Side, the romantic Lowell and the Carlyle Hotel.
Near the park, there are many choices with stunning park view rooms and suites, including the famous Plaza which has been featured in many movies, The Helmsley Park Lane, The Sherry Netherland, Le Parker Meridien with modern rooms and Herman Miller chairs, the Mandarin Oriental in the Time Warner Center, the luxurious The Ritz-Carlton New York, Central Park with the La Prairie Spa, AKA Central Park with an outdoor bed, Dream New York and Jumeirah Essex House.
Attractions near my location: Carlsbad CA, Newport Beach, Laguna Beach, Chelsea, Naples, Harlem, Chattanooga, Sarasota, Romantic San Antonio, Italian San Antonio, Newport Beach Restaurants, Las Vegas Restaurants, Portland Burgers, Italian Portland, Portland Sushi, Fort Lauderdale, Indian Orlando, Italian Orlando, Miami, Seafood Miami, Italian Miami, Birmingham, Philadelphia, Indian Philadelphia, Richmond Restaurants, Atlanta Lunch Spots, Atlanta Burgers
Ideas: Best Towns and Historic Cities for Travel, Popular day trip ideas, Farmers Markets, Living & Vacation Deals, Contemporary art, Spa Treatment, Watch live, Trip ideas, Beach vacations, Weekend getaways, Travel tips, Hiking trails, Beach vacations, Golf courses, Arts center, Travel guide, Amusement parks, Places to live, Vacations for Couples, Packages, Offers, Tours, Date Night Ideas, Pictures of Romantic Hotels, Summer Vacation & Free Things to Do Around Me, Fun places to visit, events, facts, tours, all inclusive & photos of what to do last minute near my location: Great Attractions & Free Activities, Unique Family Vacations, Pet-friendly, Interesting Excursions, Road trips & Cool places to visit


Best Restaurants near me: Seafood Atlanta, Italian Atlanta, Denver Burgers, Italian San Diego, San Diego Burgers, Portland, D.C., Chattanooga Restaurants, Seafood Baltimore, Restaurants in St Louis, Chicago Burgers, Italian Chicago, Kansas City BBQ, Annapolis, Miami Restaurants, Vegan NYC, Charlotte, Birmingham Restaurants, Sedona Restaurants, Indian Houston, Las Vegas Vegan, Chicago Romantic, Boston Burgers, Boston Italian, Italian NYC, Vegan NYC, Indian NYC, Seafood NYC, Indian Las Vegas, Italian Orlando
Ideas: Boutique Hotels, Inn & Bed and Breakfasts, Best Towns and Historic Cities for Travel, Popular day trip ideas, Farmers Markets, Living & Vacation Deals, More Famous Landmarks, Restaurants, Bars, Cafes, Fall Honeymoon, Downtown Wedding Venues, Family Weekend Trips, Excursions, Cool Vacation Spots & Summer Destination Facts
Midtown Manhattan offers many hotels. If you want to be close to Time Square, choose from Moroccan-style Casablanca Hotel, the Zen-inspired W Hotel New York - Times Square, The Michelangelo Hotel with its oversized rooms, and the boutique Chambers Hotel. The Library Hotel is a unique hotel for book lovers near the New York Public Library.
Close to the Fifth Avenue shopping and the Rockefeller Center are the luxury Waldorf Astoria Hotel and the exclusive Waldorf Towers, great for longer stays. The Algonquin with its famous cat and the recently renovated 70 Park Avenue Hotel are also nearby. Other great Midtown hotels include the modern Alex Hotel, Hotel Giraffe with a private roof-top garden, the band new NoMad Hotel, W New York with the reliable "whatever, whenever" service, Grand Hyatt New York with a 24-hour gym, the Loews Regency which offers a selection of suites, and the renovated landmark St. Regis. You may also like the romantic Iroquois with a Les Clefs d'Or certified concierge, the chic Night New York, The Benjamin which is dedicated to giving you a good night's sleep, St Giles Hotel New York - The Court and St Giles Hotel New York - The Tuscany.
In Downtown Manhattan, there is the W Hotel New York - Union Square, perfect for fans of the Union Square farmer's market, Hotel Gansevoort with a heated outdoor swimming pool, The Ritz-Carlton Battery Park with spectacular water views, The Inn at Irving Place that has a residential feel, 60 Thompson right in the center of Soho shopping, SoHo Grand and the Tribeca Grand.
If you are looking for a stylish affordable option with scenic Manhattan skyline views, check into the Wythe in Brooklyn.
Romantic Vacations
A popular honeymoon destination, the city offers everything - from romantic hideouts in the park to unique restaurants and fabulous museums. For a taste of classical romance, book a suite at the St. Regis or the Plaza Hotel. Take a carriage ride in Central Park and explore this romantic destination with famous attractions such as the Strawberry Fields and lesser known nooks like The Ramble and the Arthur Ross Pinetum. Watch a spectacular performance at the Lincoln Center.
For Kids
The best place for families is the park. It has its own Zoo, 21 themed playgrounds, a Swedish Cottage Marionette Theater, statues from children's stories, a historic Carousel, a model boat pond Conservatory Water and a large lake. Read more about Central Park for Kids. Kids also like historic ships at the South Street Seaport in Downtown Manhattan, American Museum of Natural History and the Hayden Planetarium.
Great Restaurants in: Italian Las Vegas, Museum Restaurants, Austin, Austin Burgers, Minneapolis Restaurants, Seafood in Myrtle Beach, Long Island Restaurants, Nantucket Restaurants, Charleston Seafood, Omaha Restaurants, Santa Fe Restaurants, New Orleans Seafood, Chattanooga Restaurants, Brooklyn Restaurants, DC Restaurants, Romantic Memphis, Toronto Restaurants, LA Restaurants, Italian LA, D.C. Seafood, D.C. Burgers, Italian D.C., Houston Burgers, Las Vegas Burgers, San Antonio Burgers, Las Vegas Burgers
Ideas: Wedding Ideas, Summer Honeymoon, Fall Anniversary Ideas, Getting Married & Romantic Places, Places to Eat, Excursions, Bucket list, Fun & Cheap Weekend Getaways, What's near me, Weekend Vacations with Kids, Trip finder, Getaways near me & Scenic places near me, Threeday weekend, Solo travel, National parks, Travel inspiration, Beautiful places near me, Travel guide, malls near me, nightlife, water park, shopping center, nightclubs, breakfast, trip finder, Labor Day, Air travel, Guide App channel, Live music, Art institutes
Events & Festivals
Lincoln Center Out of Doors takes place every summer at Lincoln Center. The festival features 100 free events, including American, Haitian, Brazilian and Pacific Rim music. If you are planning a trip during the summer, Lincoln Center Out of Doors is a great place to spend an afternoon. For a complete calendar of events, visit www.lincolncenter.org.
The River to River is the largest free arts event in the city's history. Running from May through September, the festival presents over 500 different performances. Events are held in Downtown Manhattan at Battery Park, Castle Clinton, City Hall Park, Rockefeller Park, The Michael Schimmel Center for the Arts at Pace University, South Street Seaport, Wagner Park, and World Financial Center Plaza & Winter Garden. A complete calendar of events can be found at www.rivertorivernyc.org.
In Chinatown, there are several celebrations throughout the year. Chinese New Year takes place between the months of January and February. During this celebration, homes are adorned in red and gold. During the Lantern Festival, part of the Chinese New Year celebrations, lanterns are hung in the streets while dragon and lion dances are held. Ghost Festival takes place on the 15th day of the seventh lunar month. The Mid-Autumn Festival is celebrated on the 15th day of the 8th lunar month.
If you are a fan of Asian cuisine, be sure to explore Chinatown. In addition to Cantonese, Shanghainese, Szechuan restaurants, you will be presented with a choice of Thai, Singaporean, Japanese, Indonesian and Asian fusion dining venues. Chinatown is also home to numerous bakeries where you can try Chinese pastries ranging from sweet to meat-filled and red-bean flavored. May May Gourmet Chinese Bakery located at 35 Pell Street (Mott Street & Bowery) serves great finger food (888-788-0481, www.maymayfood.com). Chinese tea houses are a great place to rest while sightseeing and shopping. Try Silk Road MoCha (212-566-3738) located at 30 Mott Street, or Ten Ren's Tea Time (212-732-7178) located at 79 Mott Street.
Central Park SummerStage presents a number of concerts, dance performances, readings and other events throughout the summer in New York City. Many events are offered free of charge. To reach the Central Park SummerStage, enter the park at 69th Street and 5th Avenue. A complete calendar of events is available online at www.summerstage.org. Co-produced by the League of American Theatres & Producers and the Times Square Alliance, Broadway on Broadway is a free annual concert that attracts 50,000 theatre fans. The concert takes place outdoors in Times Square. Expect to see live performances on a huge stage, celebrity performers and a shower of confetti.
If you are staying in Downtown Manhattan this summer, take advantage of numerous free outdoor events that take place there through the end of August. From June 15 through August 31, the Hudson River Festival in Battery Park features free performances by various artists as well as other events such as garden tours, Tai Chi and preschool play. The Hudson River Festival events take place in Battery Park City, in the World Financial Center Plaza and in Castle Clinton. For a complete calendar of events, visit www.hudsonriverfestival.com.
Great Restaurants in: Wilmington Restaurants, Tampa, Italian Tucson, Houston Seafood , Italian Houston, BBQ in Houston, Italian OKC, Burgers in Nashville, Toronto Lunch, Sydney Restaurants, Charleston Restaurants, Chattanooga Restaurants, Nashville Burgers, Romantic Restaurants, Italian Restaurants, Aspen Restaurants, Romantic Seattle, Seattle Seafood, Seattle Burgers, Italian Seattle, Charleston Seafood, Italian Indianapolis, Dallas Burgers, Vegan Dallas, Italian Dallas, Italian Columbus, LA Burgers, Vegan LA, Romantic San Francisco, Italian San Francisco, Naples, Ft Lauderdale, Washington D.C. Vegetarian, Boston, Chicago, Denver Vegetarian, Houston Vegetarian, San Diego, San Francisco
Top