New York Vacations & Things to Do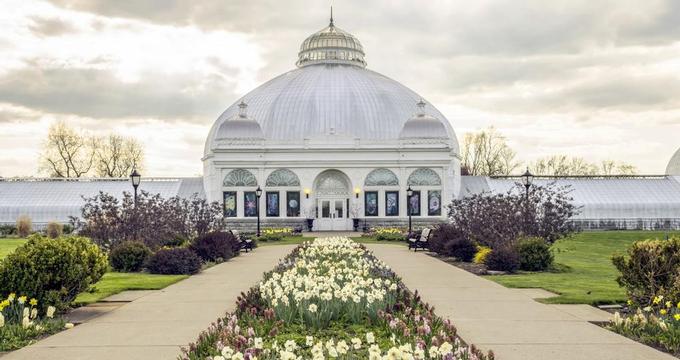 22 Best Things to Do in Buffalo, New York

Buffalo is home to unique museums, beautiful parks, gardens and diverse attractions.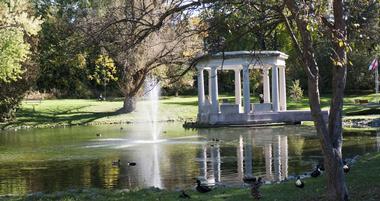 20 Best Things to Do in Saratoga Springs, New York
Saratoga Springs is a perfect weekend destination for those who like healing mineral springs, horse racing and beautiful nature.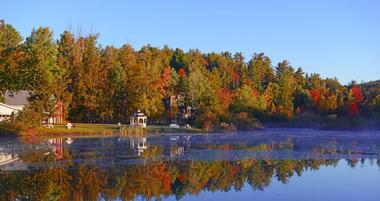 25 Best Places to Visit in New York State
New York State is home to vibrant cities, beautiful parks and nature preserves.
Where to Travel Now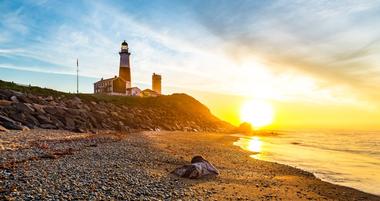 16 Best Things to Do in Montauk, Long Island
Explore long sandy beaches, go hiking, whale watching and shopping on your weekend trip to Montauk.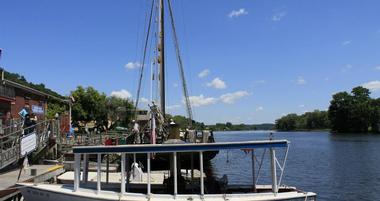 14 Best Things to Do in Kingston, Hudson Valley
Plan a weekend trip to Kingston to explore the city's well-preserved history, architecture and a vibrant arts community.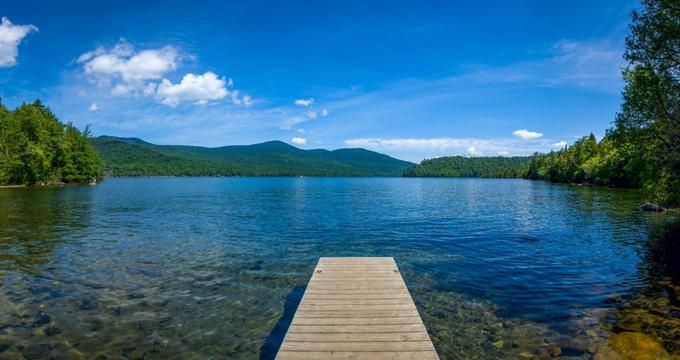 15 Best Things to Do in Lake Placid, NY
Lake Placid has a surprising range of activities and things to do due to its location in the heart of Adirondack Mountains.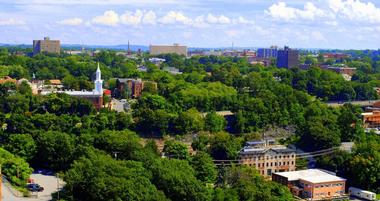 18 Best Things To Do in Poughkeepsie, Hudson Valley
Plan a weekend trip to Poughkeepsie, a bustling college town with great museums, attractions and restaurants.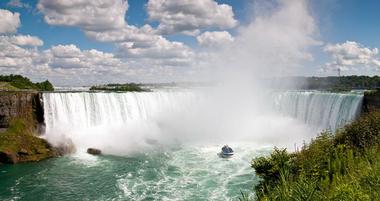 15 Best Things to Do in Niagara Falls
Visit Niagara Falls to see the awe-inspiring waterfalls, view exotic animals, walk through gardens and have fun at a waterpark.
More Feature Stories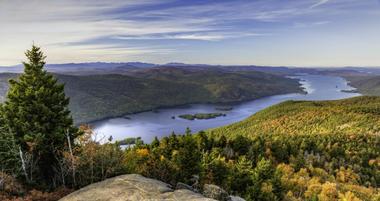 10 Best Things to Do in Lake George
Lake George, nicknamed the Queen of American Lakes, offers outdoor fun in the Adirondacks year round.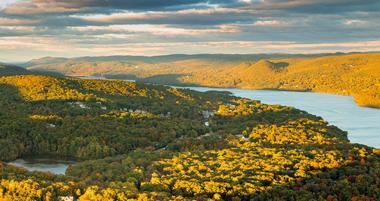 12 Best Things to Do in Hudson, NY
Visit Olana State Historic Site, explore the FASNY Museum of Firefighting and other unique attractions on your weekend trip to Hudson, NY.
New York City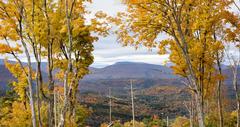 25 Best Things to Do in the Catskills, New York
Plan a relaxing weekend enjoying the outdoors in the Catskills, New York.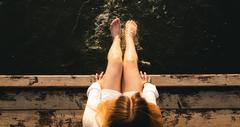 28 Best Romantic Inns in New York
Top New York vacations for couples include getaways in the Hudson Valley, Adirondacks, the Finger Lakes and the Hamptons.
Rochester, New York
Known for its innovation and history for being the biggest flour supplier in the country, Rochester has boomed into a great city with attractions for all ages. Have you ever wondered what a game lover's wonderland would look like? The Strong - National Museum of Play is it. The Strong features 150,000 square feet of exhibits dedicated to board games, dolls, and other toys. Not to be overlooked, the Rochester Museum and Science Center is home to a climbing wall, zap lasers, and a catapult, and it even gives kids the chance to build their own robots. Meanwhile, older museum visitors are sure to enjoy a trip to the George Eastman Museum, the world's oldest museum of photography.
Visitors can experience a delightful encounter with Rochester's beautiful gardens at the 150-acre Highland Park and its world-class arboretum or at Durant Eastman Park's 977-acre waterfront grounds. Those looking for the perfect adventure at Rochester can set off on the 24-mile multi-use Genesee Riverway Trail or venture off onto the picturesque walking trails of Cobbs Hill Park. A visit to Rochester is not complete without a visit to the Rochester City Ballet, an award-winning performing company of contemporary ballets, while thrill seekers should definitely spend a day at the Seabreeze Amusement Park, one of New York's oldest amusement parks.
Great Lake George getaways: Sun Castle Resort and The Sagamore.
Brooklyn, New York
There's absolutely no doubt that Brooklyn is one of the hippest boroughs in New York City. Its prominent culture and hip movements are well loved, and during your vacation here you are bound to make some of your fondest memories. Start your visit to Brooklyn at the iconic Luna Park on Coney Island, an amusement park home to the historic Cyclone Roller Coaster and the beloved Funny Face Tickler Ride. After, delve into the world of Brooklyn's thriving art community at BRIC Arts Media, which features various exhibitions and performing arts shows. More of the boroughs' amazing art can be viewed at one of the country's most influential cultural institutions, the Brooklyn Museum. Make sure to see their collection of Native American art, a showcase that remains unrivaled to this day. Other notable museums include the Wyckoff House Museum, the Waterfront Museum, and the Brooklyn Children's Museum.
An absolute must-see destination in New York City as a whole, let alone Brooklyn, is the Brooklyn Flea. Known as the "mother of all markets," the Brooklyn Flea boasts some of the best deals in town for things like vintage furniture to second hand designer clothing. A similar must visit market is Smorgasburg, which features 70 vendors selling the best culinary treats the city has to offer. For a taste of Brooklyn's history, pass through the Brooklyn Historical Society and see some of the city's greatest architectural treasures. Some of the unique and enjoyable tours available include the Get Up and Ride bike tour through the lesser-known areas of the borough and the exclusive Brooklyn Unplugged Tours. More ideas: 25 Best Romantic Restaurants in Brooklyn, NY.
Queens, New York
Offering a quintessential experience for visitors from all over the globe, Queens is a spectacular borough to visit and explore when navigating the busy streets of New York City. If you only have time to see one museum on your trip to Queens, you must under no circumstances miss out on the MoMA PS1, one of the largest museums in America dedicated solely to contemporary art. On the other hand, at the New York Hall of Science, there are over 400 hands-on science and technology exhibits to navigate and use to expand your knowledge.
If the city is getting to be a little too much for you, retreat to the gorgeous Jamaica Bay Wildlife Refuge and watch the diamondback turtles laying their eggs while enjoying the breeze of the open water and salt marshes. Equally worth a visit is the largest urban beach in the country, Rockaway Beach, which even features a sunken ship just off Pier Five that is perfect for a quick diving expedition. Families traveling with youngsters or animal lovers in general should pay a visit to the Queens Zoo and Aquarium to meet the 75 species of animals currently residing on the spacious 18-acre premises.
New Paltz, New York
Set off on a charming vacation to the small and idyllic town of New Paltz nestled between the beautiful city of Albany and the vibrant and lively New York City. New Paltz features a gorgeous landscape that simply takes your breath away. One of these beautiful views can be found at the Minnewaska State Park, which offers visitors use of newly opened camping facilities and access to over 50 miles of trails. Equally beautiful is the Mohonk Preserve, which spans over 8,000 acres of land perfect for guests looking to take part in some recreational activities like hiking or biking. An easy yet still scenic stroll can be enjoyed at the 22-mile long path at the Wallkill Valley Rail Trail.
Wine aficionados can pay a visit to the Robidero Family Vineyards to taste some exquisite artisanal wine, while family fun and apple picking on a 300 acre farm is exactly what Dressel Farms is all about. Take advantage of New Paltz's unobstructed view of the sky and head to the John R. Kirk Planetarium to see images of stars, planets, and stunning astronomical images projected onto the planetarium's dome. Of course, trips to local art exhibits are always worth the time, so pay a visit to G. Steve Jordan Gallery to see New Paltz captured in photographs or to the DM Weil Gallery where guests are promised an exciting experience.
Albany, New York
Explore the rich history, culture, and art that Albany has to offer at its many attractions and must-see locations. The sightseeing opportunities in Albany are endless and are made even better when exploring the city with your family in tow. An enjoyable family tour starts at the Governor Nelson A. Rockefeller Empire State Plaza, a complex of buildings built between 1965 and 1976 that includes the Legislative Office Building and the Swan Street Building. Also worthy of touring is the Corning Tower, which features an observation deck on the 42nd floor and an incredible view of the city and the Hudson River.
Families fond of history tours will love a trip to the Schuyler Mansion, the former home of U.S. Senator and Revolutionary War General Philip Shuyler. One mustn't forget to stop by Albany City Hall and the New York State Capitol either. Stop by the Washington Park to enjoy the shade of giant oaks or to admire the beautifully constructed Lakehouse Amphitheater and statues. For culture and history, the New York State Museum offers excellent and significant collections of historical artifacts. Equally exciting is the Albany Institute of History and Art, one of the country's oldest museums, which is devoted to the history, heritage, art, and culture of Albany and the Upper Hudson Valley area.
Great Restaurants in: Carlsbad CA, Newport Beach, Laguna Beach, Chelsea, Naples, Harlem, Chattanooga, Sarasota, Sarasota, Romantic San Antonio, Italian San Antonio, Newport Beach Restaurants, Las Vegas Restaurants, Portland Burgers, Italian Portland, Portland Sushi, Fort Lauderdale, Indian Orlando, Italian Orlando, Miami, Seafood Miami, Italian Miami, Birmingham, Philadelphia, Indian Philadelphia, Richmond Restaurants, Atlanta Lunch Spots, Atlanta Burgers


Great Restaurants in: Seafood Atlanta, Italian Atlanta, Denver Burgers, Italian San Diego, San Diego Burgers, Portland, D.C., Chattanooga Restaurants, Seafood Baltimore, Restaurants in St Louis, Chicago Burgers, Italian Chicago, Kansas City BBQ, Annapolis, Miami Restaurants, Vegan NYC, Charlotte, Birmingham Restaurants, Sedona Restaurants, Indian Houston, Las Vegas Vegan, Chicago Romantic, Boston Burgers, Boston Italian, Italian NYC, Vegan NYC, Indian NYC, Seafood NYC, Indian Las Vegas, Italian Orlando
Kingston, New York
Take a trip to the beautiful and historic town of Kingston, which is nestled in the center of the Hudson River Valley and marks the halfway point between New York City and Albany. Dating back to 1652, the town of Kingston began with the arrival of Dutch settlers. This history can be explored at the Kingston Uptown Historic District where National Historic Landmarks like the Old Dutch church still stand today. The history of the Hudson River, on the other hand, is best discovered at the Hudson River Maritime Museum, which features displays of artifacts from river steamships, marine-related paintings, and old maps. You can also pay a visit to the historic Rondout Lighthouse to explore one of seven lighthouses that still stand on the Hudson River, only three of which remain operational.
Other historical gems to explore in Kingston include the Matthewis Persen House, the oldest building in Ulster County, and the Senate House State Historic Site, which marks the location where the entire state of New York was established in 1777. The Den of Marbletown is sure to be an enjoyable trip for the family, as it is home to the Teddy Bear Museum and also operates as a bed and breakfast. The town definitely boasts an interesting history, but be sure to take a break at the Forsyth Nature Center, which offers a lovely and vibrant preservation of flora and fauna.
Poughkeepsie, New York
Visitors are sure to have an enjoyable and memorable vacation at Poughkeepsie, the "Queen City of the Hudson." Start your visit to Poughkeepsie with a tour through the Frances Lehman Loeb Art Center. Located at Vassar College, the art center features works from antiquity to contemporary pieces such as the Warburg Collection of Old Masters prints. One National Historic Landmark to see is the Locust Grove Estate, which features an Italian style mansion, over 15,000 pieces of furniture, and 19th-century carriage roads. The Mid-Hudson Children's Museum is a spectacular destination for kids thanks to its various playground workshops, camps, and planetarium shows.
Explore Poughkeepsie from 212 feet up in the air and walk along the 1.28-mile long pedestrian path of Walkway over the Hudson. Fans of the opera or performing arts in general can catch a show at the oldest operating theater in the state of New York, the Bardavon Opera House. However, arguably one of the best ways to explore Poughkeepsie and the Hudson River is with a cruise on the M/V Mystère, a 60-foot vessel with double decks operated by the Empire Cruise Lines. The cruise will take guests on a lovely and scenic trip that boasts some of the most stunning views of the Hudson Valley.
Buffalo, New York
There's no shortage of family fun and fantastic places to explore and discover in the gorgeous city of Buffalo, New York. Inspiring and incredibly impressive, a visit to the Buffalo and Eerie County Botanical Gardens, designed by Frederick Law Olmsted, is the perfect way to start the trip. Also designed by Olmsted is Delaware Park, a 350-acre refuge and recreational park with sprawling meadows and great locations for picnics. For an enjoyable afternoon by the harbor, head to Erie Basin marine where locals spend their leisure time walking, jogging, boating, or kayaking around the water.
With so much to see in the city, one of the best ways to explore it all is by taking part in the Segway tours of the Buffalo Touring Company, which takes visitors to all the historical hotspots that Buffalo has to offer. Of course, it goes without saying that the historic Buffalo River also deserves a visit and the Buffalo River History Tours offers an awesome 90-minute tour. The Buffalo Pedal Tours also offers a unique experience as it takes participants through the city's famous destinations and local favorites on a green pedal limo. Better yet, set sail at Erie Canal on a 73-foot schooner for the adventure of a lifetime with Spirit of Buffalo - Buffalo Sailing Adventures.
Hudson, New York
A beautiful vacation spot for weekenders looking to get away from the hustle and bustle of New York City, Hudson is truly charming little town situated on the banks of the Hudson River. Stop by the FASNY Museum of Firefighting to explore a detailed history of New York's firefighters along with rare artifacts associated with the profession in general. Also included in the museum is a collection of gear worn by firefighters of the past and present. Enjoy a taste of Hudson's history and old architecture as well at the Crimson Sparrow, a historic Keystone Building that now houses a tavern-style restaurant. Meanwhile, the Olana State Historic Site offers a look into Hudson's beautiful architecture through the past home of Frederic Edwin Church, a famous landscape artist.
Take a public or private cruise of the Hudson River aboard the Marika, a 100-foot luxury yacht, and participate in various themed tours like a Murder Mystery or Weekend Hudson Valley Sightseeing Tour care of the Hudson Cruises. For a taste of Hudson's culture and arts, visit the community theater of Stageworks Hudson to catch shows performed by up-and-coming artists or stop by the Carrie Haddad Gallery to see works by Hudson's emerging artists.
Montauk, Long Island
Head to the historical hamlet of Montauk for an enjoyable weekend getaway filled with sun, sand, and gorgeous sights. Since Montauk is home to some unbelievably beautiful state parks, it's only logical to start your trip with a visit to one such park. At the Hither Hills State Park, visitors can enjoy an overnight camping trip at one of 153 sites situated along the coast of the Atlantic Ocean. A day picnicking and frolicking in the beach is exactly what you can look forward to at the Shadmoor State Park, which, interestingly, is also home to some preserved artillery bunkers from World War II. On the other hand, visitors will find glorious and undisturbed wildlife at Camp Hero State Park, along with various maintained trails to explore while water activities like fishing and surfing are best at the Montauk Point State Park and its rocky shoreline.
For fun farther inland, guests can spend a relaxing afternoon enjoying the view of the harbor and other luxurious comforts at the Montauk Yacht Club. You can also catch a ferry trip from Montauk to other destinations such as Martha's Vineyard and Block Island at the pier of Lake Montauk. Another place worthy of exploration is the Deep Hollow Ranch where real cowboys and cowgirls will lead visitors on a spectacular horseback tour of the countryside.
Great Restaurants in: Italian Las Vegas, Museum Restaurants, Austin, Austin Burgers, Minneapolis Restaurants, Seafood in Myrtle Beach, Long Island Restaurants, Nantucket Restaurants, Charleston Seafood, Omaha Restaurants, Santa Fe Restaurants, New Orleans Seafood, Chattanooga Restaurants, Brooklyn Restaurants, DC Restaurants, Romantic Memphis, Toronto Restaurants, LA Restaurants, Italian LA, D.C. Seafood, D.C. Burgers, Italian D.C., Houston Burgers, Las Vegas Burgers, San Antonio Burgers, Las Vegas Burgers
Saratoga Springs, New York
Explore the best of the Hudson Valley's healing springs, exciting racehorses, and more at Saratoga Springs, New York. Featuring the best of New York's thoroughbred racing, the Saratoga Race Course immerses guests in the electric atmosphere that only a horse race can provide. After the race, be sure to tour the track to learn about its history through the years. Visitors who are truly passionate about horseracing can learn more about the sport at the National Museum of Racing and Hall of Face, which is home to interesting exhibits and artifacts from the sport's rich history. History buffs, on the other hand, will love a trip to the New York State Military Museum. Founded in 1863, the museum has amassed a noteworthy collection of military artifacts from the Revolutionary War onwards.
As a National Historic Landmark of the city, the Saratoga Spa State Park is another must-see destination. It's also home to the Performing Arts Center, which will undoubtedly provide guests with a culturally memorable experience. While you're in the area, be sure to visit the National Museum of Dance and delve into the history of the art form and its many styles. End the trip with an exploration of the Hudson Valley by taking a scenic ride along the Hudson River then cross through the Adirondacks in the vintage rail cars of the Saratoga and North Creek Railway.
Niagara Falls
Of the many places in the United States to journey to and discover, Niagara Falls should definitely be at least on the top ten of an avid traveler's list. Bordering both New York and Ontario, the falls present a tremendous array of beautiful things to see and do. Start by getting as close as possible to the natural wonder of the Niagara Falls and enjoy a light spray from the mighty cascading waters aboard Canada's Hornblower Niagara Cruises. Adventurous travelers can also get to the heart of the falls by navigating a network of tunnels at Journey Behind the Falls or cross a one-kilometer long section of Niagara Whirlpool aboard the cable driven Whirlpool Aero Car. Don't forget to catch a ride on the Niagara SkyWheel in Ontario for a stunning view of the falls and the landscape that surrounds it.
On the New York side, the Cave of Winds Tours takes participants on an action packed and heart pumping walk into the mist of the falls. Better yet, hop aboard the Maid of the Mist and venture close to the falls to hear the impressive and thundering roar of water falling by the gallons into misty pools. A spot of outlet shopping and incredible bargains can also be found at the Fashion Outlets of Niagara in New York State.
Hudson Valley
Ready for a quick getaway? Head to the beautiful and lush landscape of the Hudson Valley for exciting adventures and relaxing destinations. With 54 gorgeous rooms all in all, the Vanderbilt Mansion National Historic Site is an architectural gem to visit thanks to its unique Beaux-Art construction. At the Hudson Valley, tourists can also discover the only National Historic Site in the country dedicated to a First Lady at the Eleanor Roosevelt National Historic. They can learn all about Eleanor Roosevelt's efforts to provide jobs for rural workers and empower women. When it comes to wildlife and nature, the Hudson Valley has it by the bucket load with the best of its wildlife at the Teatown Lake Reservation.
Tourists can see waterfalls, rivers, and a beautiful vista while enjoying various recreational activities at the Cohoe Falls at Falls View Park, which also features informational panels to educate visitors about the area. A popular destination to visit and designed to reflect the gardens found in Asian art, the Innisfree garden features 150 acres of manicured gardens, gentle waterfalls, and streams, and it can be explored with an easy-to-follow self-guided tour. Soak up the culture of the valley and develop a deeper understanding of contemporary art and the way it connects to the issues of today at the 12,000 square foot Hudson Valley Center for Contemporary Art. Don't forget to let the kids have a truly enjoyable time at the interactive exhibits of SUNY Poly's Children's Museum of Science and Technology.
Finger Lakes
With a rich history and unique locations to visit, New York's Finger Lakes has certainly grown into one of the most popular weekend destinations. Jump head first into the incredible historical sights of Finger Lakes with a visit to the Harriet Tubman Home and see how the woman responsible for freeing over 300 slaves lived. Various locations also pay homage to the Women's Rights Movement, which started in Seneca Falls. These include the Women's Rights Hall of Fame and the Women's Rights National Historic Park. For a taste of Finger Lake's art, head to the Rockwell Museum, which is dedicated solely to American art, or visit the Corning Museum of Glass, which features 35 years of glassmaking history and artifacts.
Get an exhilarating family summer vacation started with an adrenaline-pumping trip to the Seabreeze Amusement Park. More family fun can be had getting to know animal life and learning about the animal kingdom in general at the Rosamond Gifford Zoo. For visitors looking for a little more adventure, grab your skis and head to the Greek Peak Mountain resort for an action packed experience on the slopes. At the Painter Bar Stables, visitors of all ages can enjoy a leisurely horseback ride around Seneca Lake's southern tip. However, if you're looking for a crazy, once-in-a-lifetime experience, head for the Finger Lakes Skydivers and get ready to soar through the skies on a 10,000-foot tandem jump. More ideas: The Chalet of Canandaigua and The Black Sheep Inn and Spa.
Lake Placid
Family fun and awesome adventures are just waiting to be had at the beautiful location of Lake Placid at the Adirondacks. Start your vacation at one of the most beautiful natural attractions of Lake Placid, the High Falls Gorge, and trek around the various trails or cross bridges that look out onto glorious views. Kids will love a trip to the Bowlwinkles, which features two bounce houses, a psychedelic bowling alley, and exciting laser tag facilities. Still looking for more? Head to the lake and go stand-up paddle boarding or pack a bag and some hot cocoa before setting off to hike up one of the Adirondack High Peaks.
As far as historical sights go, Lake Placid, often referred to as America's First Winter Resort, has some incredible places to discover. Visit the John Brown Farm State Historic Site and learn all about John Brown, the famous abolitionist who lived during the Civil War, and visit his final resting place. Visitors are also welcome to visit the sites of the 1980 and 1932 Olympic Games, which feature informational tidbits from the events. An enriching family experience can also be had at the Lake Placid Center for the Arts, which houses galleries and exhibitions dedicated to music, dance, theater, art, and film. Great places to stay include Lake Placid Lodge and Mirror Lake Inn.
Great Restaurants in: Wilmington Restaurants, Tampa, Italian Tucson, Houston Seafood , Italian Houston, BBQ in Houston, Italian OKC, Burgers in Nashville, Toronto Lunch, Sydney Restaurants, Charleston Restaurants, Chattanooga Restaurants, Nashville Burgers, Romantic Restaurants, Italian Restaurants, Aspen Restaurants, Romantic Seattle, Seattle Seafood, Seattle Burgers, Italian Seattle, Charleston Seafood, Italian Indianapolis, Dallas Burgers, Vegan Dallas, Italian Dallas, Italian Columbus, LA Burgers, Vegan LA, Romantic San Francisco, Italian San Francisco, Naples, Ft Lauderdale
Top