Montana Vacations & Things to Do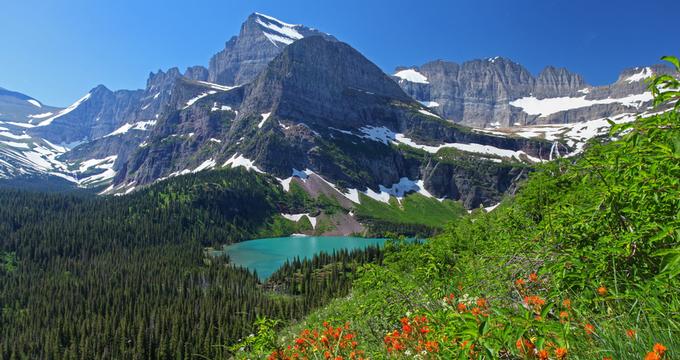 25 Best Places to Visit in Montana

Visit Montana's towns, beautiful mountain lakes and historic attractions on your weekend trip.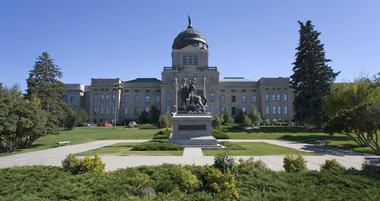 25 Best Things to Do in Helena, Montana
Explore unique museums, attractions and parks on your weekend trip to Helena, Montana's capital city.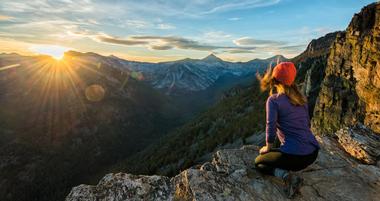 25 Best Romantic Long Weekend Getaways in Montana
Explore the beautiful state of Montana and check into one of these perfect romantic places to stay.
Where to Travel Now
Best Time to Visit Billings, Montana, Weather & Other Travel Tips
Most people visit Billings during the summer months when the weather is pleasant. The temperatures are warm and there is very little rain.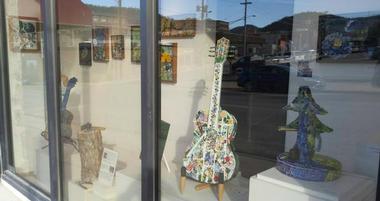 Holter Museum of Art in Helena, Montana
Located in Helena, Montana, the Holter Museum of Art is an art museum dedicated to contemporary art, specifically by artists that are internationally recognized.
Weekend Getaways

Feathered Pipe Ranch in Montana
Feathered Pipe Ranch is one of the oldest centers for yoga retreats in the country and offers an array of workshop experiences and yoga retreats in a picturesque setting.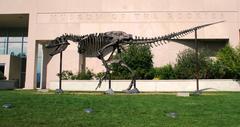 Museum of the Rockies in Bozeman, Montana
he Museum of the Rockies (MOR) is a research and history museum and a repository for federal fossils in Bozeman, Montana.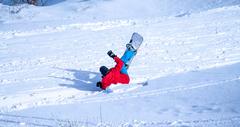 Discovery Ski Area in Philipsburg, Montana
Discovery Ski Area in Philipsburg, Montana, is the premier location for skiing in the winter.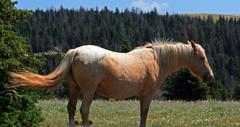 The Pryor Mountains in Billings, Montana
Located in Montana, just south of the Wyoming border, The Pryor Mountains are one of the most geologically unique landscapes in The United States.
Things to Do near me: From NYC, LA, Ohio, TX, PA, Florida, ME, SC, SF, From San Diego, Romantic Weekend Getaways, Anniversary, KY, AL, VA, OR, IN, From Atlanta, from Chicago, Top 10 Luxury, From Denver, SoCal, From Houston, VT, NYC, Family
More vacation ideas: Naples Florida, Pigeon Forge, Cape Cod, South Padre Island, Sanibel Island, Tampa Florida, Sedona AZ, Laguna Beach, Tybee Island, Christmas Vacation, Williamsburg VA, Anniversary Ideas, Columbus Ohio, San Francisco, San Diego, Southwest vacations, Chicago, Callaway Gardens, St. Petersburg FL, NYC, LA, Smoky Mountains, Top 10 in Newport Beach, Tucson AZ, Rehoboth Beach, Nassau Bahamas, Underwater Hotels, Atlanta, Memphis TN, Seattle, Sarasota Florida
More Vacation Ideas: Miami, Monterey, Frankenmuth, New Orleans, Mobile, Safari West, Toronto, Newport, Denver, Destin, Fire Island, Charleston WV, Fire Island, Mackinac Island, Santa Barbara, Key West, Discovery Cove, Salamander, Saguaro, Caribbean, Houston, Lake Placid, California Science Center, Austin, New Braunfels, Boulder, Boone, Phoenix, HI, Frankfurt, Paso Robles, Eureka, Charleston, Hershey, Franklin, Seaside, Chelsea, Philadelphia, Dubuque, Cincinnati, Indianapolis, Hilton Head Island, Most Beautiful Places
Montana is magnificent, untamed, wild and natural, the Big Sky Country stretched between the Great Plains and the Rockies with Glacier and Yellowstone National Parks being jewels in the state's crown. It is the place of epic battles such as Little Bighorn, the home of grizzly bears, wolfs and bison, all protected in sanctuaries such as Grizzly and Wolf Discovery Center, The National Bison Range and Montana Grizzly Encounter. Montana also has lovely Helena, the state capital with its elegant, golden-domed capitol building, and great artists who were inspired by the state's incredible beauty and its legendary history, such as Charlie Russell.
Little Bighorn Battlefield
Located near Crow Agency in southeastern part of Montana, Little Bighorn Battlefield National Monument is the location of the historic Battle of the Little Bighorn that happened in June 1876. The battle was fought between the US Seventh Cavalry Regiment under Lt. Col. George Armstrong Custer, and the Cheyenne and Sioux worriers under Sitting Bull. The area memorializes one of the last Indian's efforts to preserve their lands and way of life and those lost during the bloody confrontation. During the battle, 263 soldiers, including Lt. Col. Custer died fighting several thousand Indian warriors. Custer National Cemetery is part of this national monument. An informative visitor center and museum has a range of exhibits related to the Battle of Little Bighorn such as weapons, local archaeology and life of Plains Indians. There are ranger-led walking tours as well a 4.5 mile self-guiding tour.
Interstate 90 Frontage Rd, Crow Agency, MT 59022, Tel. +1 406-638-3224,
Grizzly and Wolf Discovery Center
Grizzly and Wolf Discovery Center is a not-for-profit wildlife park and educational facility located one block from the entrance to the Yellowstone National Park. It offers home to grizzly bears, wolfs and other wild animal who are unable to survive in the wild for different reasons and now play the role of animal ambassadors for their wild relatives. Many became orphans when their mothers were killed, or were labeled "nuisance bears" because they were coming too close to human homes in search of food. The wolves in the Center were born in captivity as unplanned litters, are not able to survive on their own and cannot be safely released into the wild. Visitors have opportunity to watch these fascinating wild animals in their outdoor habitats. The Center offers a range of activities for the whole family, such as hiding food for the bears called Keeper Kid's, Yellowstone Park Ranger Talks and many others.
201 South Canyon, West Yellowstone, MT 59758, Tel. +1 406-646-7001
Lewis and Clark Interpretive Center
Located in Giant Springs Heritage State Park, on a steep bluff overlooking the Missouri River, the Lewis and Clark National Historic Trail Interpretive Center provides in-depth information and a range of interactive exhibits about Lewis and Clark's historic 8,000-mile journey across expanse of uncharted western North America. The exhibits bring to life the spirit of exploration and explain the historical importance of the journey and the westward expansion. Start your own journey by watching the introductory video in the Center's theater before walking through the two-story diorama of the five falls of Missouri River. Visitors are encouraged to test their strength by pulling an exhibited boat against the Missouri's strong current. The Center not only chronicles the historic journey of Lewis and Clark, but also their experiences with Northwest and Plains Indians and details about the plants and animals that expedition documented. Rangers offer guided tours of the outdoor spaces, or you can explore on your own picturesque trails above the river.
4201 Giant Springs Rd, Great Falls, MT 59405-0913, 406-727-8733
Attractions near my location: Carlsbad CA, Newport Beach, SC, Florida Parks, Frankfort, Laguna Beach, Chelsea, Naples, Harlem, Chattanooga, Sarasota, Romantic San Antonio, Italian San Antonio, Newport Beach Restaurants, Las Vegas Restaurants, Portland Burgers, Italian Portland, Portland Sushi, Fort Lauderdale, Indian Orlando, Italian Orlando, Miami, Seafood Miami, Italian Miami, Birmingham, Philadelphia, Indian Philadelphia, Richmond Restaurants, Atlanta Lunch Spots, Atlanta Burgers, Hearst Castle, Kalahari


Best Restaurants near me: Seafood Atlanta, Italian Atlanta, Denver Burgers, Italian San Diego, San Diego Burgers, Portland, D.C., Chattanooga Restaurants, Seafood Baltimore, Restaurants in St Louis, Chicago Burgers, Italian Chicago, Kansas City BBQ, Annapolis, Miami Restaurants, Vegan NYC, Charlotte, Birmingham Restaurants, Sedona Restaurants, Indian Houston, Las Vegas Vegan, Chicago Romantic, Boston Burgers, Boston Italian, Italian NYC, Vegan NYC, Indian NYC, Seafood NYC, Indian Las Vegas, Italian Orlando
Ideas: Boutique Hotels, Inn & Bed and Breakfasts, Best Towns and Historic Cities for Travel, Popular day trip ideas, Farmers Markets, Living & Vacation Deals, More Famous Landmarks, Restaurants, Bars, Cafes, Fall Honeymoon, Downtown Wedding Venues, Family Weekend Trips, Excursions, Cool Vacation Spots & Summer Destination Facts
More vacation ideas: Jim Thorpe, Holland, Pittsburgh, Romantic Getaways, Cape May, Texas Lakes, Caribbean Honeymoon, NC, CO, Indoor Water Parks, Oxnard, Zurich, Black Sand Beaches, The Wave Arizona, Spokane, Encinitas, Cabrillo National Monument, Corpus Christi, Balboa Island, Hampton, Woodstock, Calgary, Sacramento, Florida, Orlando, Provincetown, Point Lobos, Lyon, Moab, Hudson Valley, Breckenridge, Colorado Springs, San Diego Beaches, Find a Pink Sand Beach, Laguna Beach, Helena, Jacksonville, Puerto Rico, Raleigh, California, Asheville, Hudson, San Jose, Memphis, Stowe, Catskills, Gatlinburg, Milwaukee, Palm Springs, Louisville, Virginia Beach, Wilmington, Healdsburg, Fort Worth, Ft Lauderdale, Knoxville, Chattanooga, Honolulu
Museum of the Rockies
Located in Bozeman, Montana, Museum of the Rockies at Montana State University is recognized as one of the best history and research museums in the world. Affiliated with the Smithsonian Institute, the museum is famous for the largest collection of various dinosaur remains in the States, including the largest skull of Tyrannosaurus ever found and the thigh bone of a Tyrannosaurus rex with some soft tissue still on it. Besides the permanent collection, the museum offers to the visitors a range of changing exhibitions from all over the world. There are permanent outdoor and indoor exhibitions on regional history, planetarium shows, diverse educational programs, experts' lectures, benefit events, and many other activities. The focus of museum's collections is the cultural and physical history of the Rocky Mountains and the ancient people and animals who have lived in the mountains over 500 million years.
600 W Kagy Blvd, Bozeman, MT 59717, Tel. +1 406-994-2251
C.M. Russell Museum
Charlie Russell is an American painter and sculptor who documented the disappearing Old West, telling the story of the vanishing way of life of the American West through his superb artwork as no other artist did. C.M. Russell Museum is the first museum completely dedicated to Western art. It contains the home in which Charles Marion Russell lived, his original studio and many paintings and sculptures created by Russell and a number of his contemporaries. The museum also contains a large exhibition of Browning Firearms and information about John Moses Browning, one of the most significant and innovative world gun makers.
400 13th St N, Great Falls, MT 59401, Tel. +1 406-727-8787
A Carousel for Missoula
Located in Missoula's downtown Caras Park, on the Clark Fork River, not far from the Jeannette Rankin Peace Center, historic Wilma Theatre, and Osprey baseball stadium, Carousel for Missoula is a famous hand-carved carousel built in 1995 by a local cabinet-maker with the help of a large number of volunteers. It contains 38 ponies, 14 gargoyles, two chariots, mirror frames, gargoyle frames and the largest band organ in the States still in use. Behind the carousel is a volunteer-built park called Dragon Hollow. The beautiful, ornate carousel is the main attraction of the popular Caras Park, a venue for many local public events.
101 Carousel Drive, Missoula, MT 59802, Tel. +1 406-549-8382
Conrad Mansion Museum
The Conrad Mansion Museum is located in Kalispell, Montana, on top of a high bluff overlooking the Swan mountain range and the valley below. The historic Victorian shingle Norman mansion was built in 1895 as a home for the family of a businessman and founder of Kalispell Charles E. Conrad. The mansion is surrounded by three acres of wonderfully landscaped gardens and a stone fence with ornate iron gate. A rare for a home from that period, it still contains almost all original furnishing, offering visitors a true glimpse into the luxury life of early well-off pioneers in Montana. The mansion is a venue for many community events, educational programs and guided tours with guides dressed in period costumes.
330 Woodland Ave, Kalispell, MT 59901, USA, Tel. +1 406-755-2166,
National Bison Range
The National Bison Range is a 18,500-acre Wildlife Refuge in western Montana created in 1908 as a sanctuary for the rapidly disappearing American bison. It is one of the oldest wildlife refuges in the country. The range has played a crucial role in the recovery of these iconic animals. Today it is home to about 500 bison and a range of other animals such as mule and white-tail deer, bighorn sheep, pronghorn antelope, black bear and coyote. There are also about 200 species of birds including hawks, eagles, meadowlarks, ducks, bluebirds and geese. There is a scenic road through the open grasslands that offers visitors a great opportunity to watch animals in their natural environment. The range is closed at night and camping is not allowed.
58355 Bison Range Rd, Charlo, MT 59824, USA, Tel. +1 406-644-2211
Montana Grizzly Encounter
Located in Bozeman, Montana, Montana Grizzly Encounter is a Grizzly Bear Rescue & Education Sanctuary founded in 2004. The goal of the sanctuary is to provide a natural, safe and spacious home for rescued grizzly bears. It is also the place where the public can come to learn about grizzly bears and watch the majestic wild animals in a beautiful, scenic mountain setting. The bears who live in the sanctuary were rescued from various inhumane captive situations and cannot be rehabilitated and released into the wild. They are offered the best possible life in the environment which resembles the environment in which their wild relatives live. There are no cages or bars, and people are able to see them from close up, in safety, without disturbing them. The sanctuary offers free tours to the school children who come to learn about the bear safety and conservation.
80 Bozeman Hill Rd, Bozeman, MT 59715, USA, Tel. +1 406-586-8893
Whitefish Mountain Resort
Whitefish Mountain Resort is located in northwest Montana, high up in the Rocky Mountains, about 35 miles from Glacier National Park and seven miles from Whitefish. With more than 3,000 skiable acres, the Resort is one of the biggest ski resorts in both the US and Canada. The resort is famous for its state-of-the-art grooming, lifts and snowmaking. Nearby Whitefish Mountain Resort Village is an alpine village offering full service to the visitors. While in the winter visitors come for superb skiing, snowboarding, snowshoeing and snowmobile tours, in the summer, the mountain slopes become exciting venue for various zipline tours, an Alpine Slide, downhill mountain biking, scenic lift rides, an Aerial Adventure Park, and the Walk in the Treetops. The resort offers accommodations for any budget and needs.
1015 Glades Dr, Whitefish, MT 59937, USA, Tel. +1 877-754-3474
Great Restaurants in: Italian Las Vegas, Museum Restaurants, Austin, Austin Burgers, Minneapolis Restaurants, Seafood in Myrtle Beach, Long Island Restaurants, Nantucket Restaurants, Charleston Seafood, Omaha Restaurants, Santa Fe Restaurants, New Orleans Seafood, Chattanooga Restaurants, Brooklyn Restaurants, DC Restaurants, Romantic Memphis, Toronto Restaurants, LA Restaurants, Italian LA, D.C. Seafood, D.C. Burgers, Italian D.C., Houston Burgers, Las Vegas Burgers, San Antonio Burgers, Las Vegas Burgers
Ideas: Wedding Ideas, Summer Honeymoon, Fall Anniversary Ideas, Getting Married & Romantic Places, Places to Eat, Excursions, Bucket list, Fun & Cheap Weekend Getaways, What's near me, Weekend Vacations with Kids, Trip finder, Getaways near me & Scenic places near me, Threeday weekend, Solo travel, National parks, Travel inspiration, Beautiful places near me, Travel guide, malls near me, nightlife, water park, shopping center, nightclubs, breakfast, trip finder, Labor Day, Air travel, Guide App channel, Live music, Art institutes
Chico Hot Springs Resort & Day Spa
Chico Hot Springs Resort and Day Spa is a historic resort located in Paradise Valley, north of Yellowstone National Park, in the foothills of the stunning Absaroka Mountain Range. The original building of the Historic Main Lodge opened its door in 1900 as Chico Warm Springs Hotel. The three-story lovely Victorian Main Lodge is home to the famous Main Dining Room, the Warren Wing, the Saloon, the Poolside Grille and the pool with the healing hot spring water. The Main Lodge has 48 comfortable, elegant rooms furnished with antiques. Chico offers its guests a range of activities such as a day spa, horseback riding, rafting, skiing, snowshoeing and much more.
163 Chico Rd, Pray, MT 59065, USA, Tel. +1 406-333-4933
ZooMontana
ZooMontana is a 70-acre zoo and botanical garden located in scenic Billings, Montana, focusing on the conservation of wild animals of Montana and other areas with similar conditions. The zoo is home to more than 100 wild animals from 51 different species such as wolves, otter, grizzly bear, eagles and lynx. Animals live in enclosures that imitate their natural habitats as much as possible. Canyon Creek runs slowly through the zoo, creating a pleasant, tranquil park-like environment. The zoo offers visitors an opportunity to meet and learn about animals that populate Yellowstone ecosystem by observing them, watching interpretive displays, and through various educational programs.
2100 S Shiloh Rd, Billings, MT 59106, USA, Tel. +1 406-652-8100
Moss Mansion Museum
The Moss Mansion is a historic house museum in Billings, Montana. The beautiful red-stoned mansion was built in 1903 by entrepreneur Preston Boyd Moss for his family. Designed by renowned New York architect Henry Janeway Hardenbergh, Moss Mansion greatly influenced the architecture and culture of Billings of the time. The mansion is listed on the National Register of Historic Places and has starred in several movies, such as Return to Lonesome Dove and Son of the Morning Star. Today open as the house museum, Moss Mansion still has the original fixtures that remained intact and some amenities that were rare for the times, such as a call button for the servants. The museum is managed by the Billings Preservation Society and is open to visitors for guided tours.
914 Division St, Billings, MT 59101-1921, Tel. +1 406-256-5100
DanWalt Gardens
DanWalt Gardens is a private garden and an event venue in the Billings' suburbs that hosts a beautiful selection of perennials that grow in the Billings Montana climate. In the spring, thousands of irises captivate with colors and fragrance. In the summer, hanging baskets are providing a riot of colors and decorating any event held in the Gardens. The Memorial Rose Garden offers visitors an opportunity to buy and plant a rose in memory of a loved one. The venue is very popular for weddings and all other private and corporate evens. Included in the facility are the reception hall, the kitchen and public facilities. The month of May is reserved for kids' science workshops.
720 Washington St, Billings, MT 59101, USA, Tel. +1 406-248-4003
Tizer Botanic Gardens & Arboretum
Tizer Botanic Gardens & Arboretum is a magnificent six-acre oasis located in Jefferson City, Montana, in the Elkhorn Mountains. The magnificent gardens, with tranquil Prickly Pear Creek running through, provide venue for weddings, festivals, social events and educational activities year around. The garden consists of thematic gardens such as raspberry and strawberry patches, vegetables of all kinds, an experimental Rose Garden designed to test roses for Weeks Roses of California competition; Herb Garden grows medicinal, tea and edible herbs; gnome gardens with the magnificent Upside Down Trees are kids' favorite; there is also the meditative Buddha garden and the restored Gold Miner's Cabin located on a tiny island in the middle of the Prickly Pear creek.
38 Tizer Lake Rd, Jefferson City, MT 59638, USA, Tel. +1 406-933-8789
Montana State Capitol
Located in Helena, Montana, on a gentle slope and surrounded by ten acres of well-maintained lawns and other official buildings, Montana's Capitol looks stately and imposing. Its granite and sandstone walls are overlooking the lush Prickly Pear Valley. On top of the Capitol's copper dome is a statue of Liberty. The Capitol has a wonderful art collection that is open to the visitors. One of the most significant art pieces is Charles M. Russell's spectacular historical depiction of the meeting between Lewis and Clark and the Indians at Ross' Hole in 1805. The main part of the Capitol was completed in 1902 while two wings took ten more years and were completed in 1912.
Montana Ave. and 6th St, Helena, MT, Tel. +1 406-444-2511
Great Restaurants in: Wilmington Restaurants, Tampa, Italian Tucson, Houston Seafood , Italian Houston, BBQ in Houston, Italian OKC, Burgers in Nashville, Toronto Lunch, Sydney Restaurants, Charleston Restaurants, Chattanooga Restaurants, Nashville Burgers, Romantic Restaurants, Italian Restaurants, Aspen Restaurants, Romantic Seattle, Seattle Seafood, Seattle Burgers, Italian Seattle, Charleston Seafood, Italian Indianapolis, Dallas Burgers, Vegan Dallas, Italian Dallas, Italian Columbus, LA Burgers, Vegan LA, Romantic San Francisco, Italian San Francisco, Naples, Ft Lauderdale, Washington D.C. Vegetarian, Boston, Chicago, Denver Vegetarian, Houston Vegetarian, San Diego, San Francisco
Yellowstone Historic Center
The fascination with Yellowstone Park started long before the park was established, with first trappers who stumbled on the incredible geysers, bubbling mud pools and beautiful mountains. Since the park was opened in 1872, millions of people came to enjoy the park's magic. Yellowstone Historic Center tells the story about the history of transportation and visitation to the America's first national park. It is located in West Yellowstone in the historic Union Pacific Depot, and contains a range of exhibits with artifacts from the park's history and the history of railroad companies and stage coaches that brought visitors to the park. The new exhibition opened in 2017 is celebrating 100 years since the first White Motor Coach Company brought first touring busses to Yellowstone. The museum offers educational programs, invites interesting guest speakers, shows daily relevant films, and offers guided tours of the town's historic district.
104 Yellowstone Ave, West Yellowstone, MT 59758, USA
Grant-Kohrs Ranch National Historic Site
The Grant-Kohrs Ranch National Historic Site was established in 1972 to honor and commemorate the Western cattle industry, covering the period from its inception in the1850s to today. Grant-Kohrs Ranch National Historic Site was once the headquarters of a ten-million acre cattle empire established originally by Canadian fur trader John Grant, and later expanded by cattle baron Conrad Kohrs. Today, as a historic site, it preserves the symbols of the industry such as the hard-working cowboy, his favorite horse, wide open lands and endless herds of moving cattle. The main house and all original furnishings are well preserved, together with the bunkhouse, horse barns, blacksmith shop, cattle sheds, and many other outbuildings built since the 1860s. There is also cattle grazing peacefully on the lush grasses just like nothing has changed since the 1860's
266 Warren Ln, Deer Lodge, MT 59722, USA, Tel. +1 406-846-2070
McGinnis Meadows Ranch
McGinnis Meadows Cattle & Guest Ranch is a 75000-acre horseback riding dude ranch near the town of Libby in Northwest Montana where you can combine an active vacation with cattle drives, horsemanship and cattle working. Ranch is located next to an open meadow at about 3,300 feet elevation, surrounded by tall mountains covered with ancient forests, with a creek that runs through year around. The ranch land was homesteaded by the Davis family in the 1890's, and their original house is still around as the reminder of the past, as well as little log houses snuggled near the treeline. While the ranch emphasizes on Buck Brannaman horsemanship, the guests can also hike to the top of the ridge to see the Cabinet Wilderness Area, mountain bike, fish for a brook trout or sit on a private deck and listen to the birds or rustling of the leaves. You can bring your own horse or ride one of the well-trained horses belonging to the ranch.
6220 Mc Ginnis Meadows Rd, Libby, MT 59923
American Computer Museum
Formerly called the American Computer Museum, the American Computer & Robotics Museum celebrates the history of computing, artificial intelligence, communications and robotics. Located in Bozeman, Montana, the museum covers origins and a 20,000-year long history of the information age. From the ancient Sumerians' writing system to early versions of calculator, the museum links key developments in the field to tell the story of how the early computer was born and eventually changed the course of our civilization. The museum's 6,000 square feet of exhibit space covers only a small percentage of the entire collection the museum owners have. There are more than 1,000 items exhibited at any time, such as an operator's switchboard, the oldest calculator and telephone in Montana, not-too old but obsolete office appliances, adding machines, and many, many computers.
2023 Stadium Dr #1A, Bozeman, MT 59715, USA, Tel. +1 406-582-1288
World Museum of Mining
The World Museum of Mining is one of the very few mining museums located in an actual mine. This 44-acre museum is located in the yard of the inactive silver and zinc mine named Orphan Girl near the town of Butte. The museum brings to life the American history mining through 50 structures, from the 100 foot high headframe to the buildings of a turn of the century small mining town Hell Roarin' Gulch. The Museum offers two underground tours that take visitors deep into the bowels of the Orphan Girl mine. The one-hour 65 foot long tour offers a glimpse of the tunnel. The longer, 100 foot tour, which takes about one hour and half, offers a bit of history of the mine and the opportunity to see the mine's vein.
155 Museum Way, Butte, MT 59701, USA, Tel. +1 406-723-7211
The Historical Museum at Fort Missoula
The Historical Museum at Fort Missoula was established in 1975 by the local community in order to save the remnants of original Fort Missoula, and to tell the area's history. Fort Missoula was established in 1877 by the United States Army on what is now the city of Missoula, Montana, to protect Western Montana settlers from potential attacks from the Native Americans. The museum is located in the heart of the historic old fort and it contains over 40,000 objects, including 15 historic structures. It is considered to be a major Western Montana historical museum providing an important cultural and educational experience for the community. Besides museum's outdoor buildings, the museum also has indoor galleries with both permanent and temporary exhibits that cover topics of historical interest from the early exploration era to modern times.
3400 Captain Rawn Way, Missoula, MT 59804, USA, Tel. +1 406-728-3476
Big Sky Resort
Big Sky Resort is a 4-star ski resort located about an hour rom Bozeman, in southwestern Montana. The Resort opened in 1973 and is known as the "Biggest Skiing in America, " with over 5,800 acres of ski terrain, a vertical drop of 4,350 feet, 11 surface lifts and 23 chair lifts. The summit elevation of the ski area is 11,166 feet. The resort gets over 400 inches of snow in average annually. During the summer, the resort visitors enjoy 40 miles of mountain bike trails, golf, zipline tours and hiking. The resort is the most popular base camp to Yellowstone National Park, providing regular shuttles to the west entrance of the park.
50 Big Sky Resort Rd, Big Sky, MT 59716, USA, Tel. +1 800-548-4486
Lewis & Clark Brewing Company
The Lewis & Clark Brewery is located in Helena, Montana, in the heart of the Lewis and Clark country. The great explorers provided the inspiration for the name of the brewery and the brewing style. Their beers are un-pasteurized and hand-crafted in the modern, top of the line facility. The brewery is located in the 1885 Stone Smokehouse, built to smoke meat. Much of the old building has been carefully preserved. The large tap room is located upstairs in the brewery building and offers live music twice a week. It can be rented for special events.
1517 Dodge Ave, Helena, MT 59601, USA, Tel. +1 406-442-5960
Ideas: Best Towns and Historic Cities for Travel, Popular day trip ideas, Farmers Markets, Living & Vacation Deals, Contemporary art, Spa Treatment, Watch live, Trip ideas, Beach vacations, Weekend getaways, Travel tips, Tiny Homes, Hiking trails, Beach vacations, Golf courses, Arts center, Travel guide, Amusement parks, Places to live, Vacations for Couples, Packages, Offers, Tours, Date Night Ideas, Pictures of Romantic Hotels, Summer Vacation & Free Things to Do Around Me, Fun places to visit, events, facts, tours, beaches near me, all inclusive & photos of what to do last minute near my location: Great Attractions & Free Activities, Unique Family Vacations, Pet-friendly, Interesting Excursions, Road trips & Cool places to visit
More Vacation Ideas: Florida, Schlitterbahn, Georgia Aquarium, Hammock Beach Resort, Japanese Tea Garden, Stanley Hotel, Busch Gardens Tampa, Santa Ana Zoo, Beaches in Florida, Poconos, Manchineel Tree, Kansas City, Paris, Boston, Leavenworth, Mystic, Fredericksburg, Houston, Denver, St Augustine, Bar Harbor, Astoria, Bloomington, Duluth, D.C., Palm Springs Tram, Saratoga Springs, Taos, Oceanside, Myrtle Beach, Dauphin Island, St Louis, Carmel, OKC, Minneapolis, Salt Lake City, Solvang, Kennebunkport, Brattleboro, Detroit, Camden, Bellevue
Ewam and Garden of One Thousand Buddhas
The Garden of One Thousand Buddhas is located close to the town of Arlee, Montana, on the Flathead Indian Reservation in Montana's Lake County. The monument part of this spiritual site occupies 750 square feet and is surrounded by 10 acres of garden. The Garden was founded by a Tibetan Buddhist master Gochen Tulku Sang-ngag Rinpoche. His non-profit organization Ewam received the land from an anonymous donor. The site is planned to become a pilgrimage for the people in the West, and a place where people of all faiths could come to worship. The entrance is free for everyone. The Garden is maintained by volunteers, who are also engaged in casting planned 1,000 statues of Buddha from concrete.
34574 White Coyote Rd, Arlee, MT 59821, USA, Tel. +1 406-726-0555
Top