Mississippi Vacations & Things to Do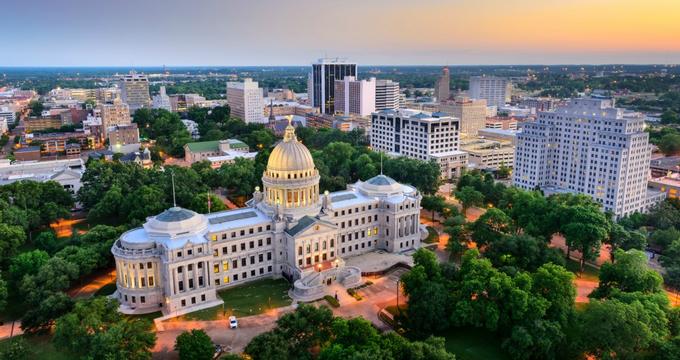 25 Best Things to Do in Mississippi

America's 20th state is best known for its intriguing Civil War history, its booming agribusiness economy, and its title as the birthplace of blues music.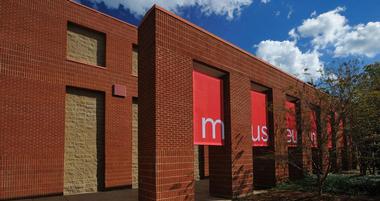 15 Best Things to Do in Oxford, MS
Plan a weekend trip to Oxford, home to the University of Mississippi, great attractions and restaurants.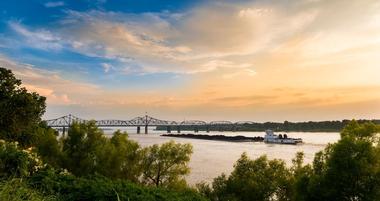 15 Perfect Romantic Spring Trips From Jackson, Mississippi
Check into one of these romantic inns and B&Bs within easy driving distance from Jackson, Mississippi.
Where to Travel Now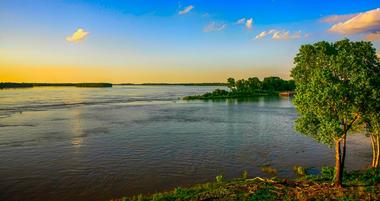 25 Best Mississippi Weekend Getaways & Places to Visit
Top Mississippi vacation ideas include unique hotels, inns and B&Bs where you can relax and rejuvenate on your weekend trip.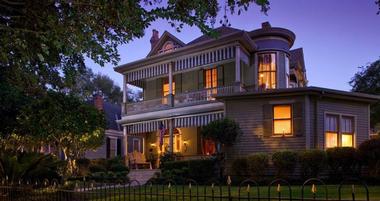 Devereaux Shields House, a Romantic Getaway in Natchez, Mississippi
Devereaux Shields House is a beautifully preserved Queen Anne Victorian mansion in Natchez, Mississippi that offers a quiet and relaxing place to escape from the city.
Weekend Getaways

Weekend Idea: The Lynn Meadows Discovery Center in Gulfport, MS
The Lynn Meadows Discovery Center is located in Gulfport within a renovated elementary school and is an architectural exhibition in itself.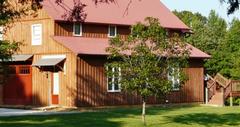 The Barn Loft Bed and Breakfast in Oxford, Mississippi
Inspired by the old barns seen throughout Mississippi, Kentucky, and Tennessee, the Barn Loft Bed and Breakfast was designed and built in 1994.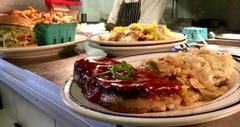 Saltine Oyster Bar in Jackson, Mississippi
Saltine Oyster Bar is a contemporary dining space that is popular for its innovative, Southern-style seafood mains and craft cocktails.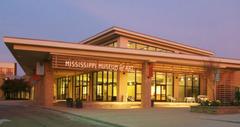 Mississippi Museum of Art in Jackson, Mississippi
The Mississippi Museum of Art is a comprehensive art museum with an array of permanent art collections and special exhibitions.
Things to Do near me: From NYC, LA, Ohio, TX, PA, Florida, ME, SC, SF, From San Diego, Romantic Weekend Getaways, Anniversary, KY, AL, VA, OR, IN, From Atlanta, from Chicago, Top 10 Luxury, From Denver, SoCal, From Houston, VT, NYC, Family
More vacation ideas: Naples Florida, Pigeon Forge, Cape Cod, South Padre Island, Sanibel Island, Tampa Florida, Sedona AZ, Laguna Beach, Tybee Island, Christmas Vacation, Williamsburg VA, Anniversary Ideas, Columbus Ohio, San Francisco, San Diego, Southwest vacations, Chicago, Callaway Gardens, St. Petersburg FL, NYC, LA, Smoky Mountains, Top 10 in Newport Beach, Tucson AZ, Rehoboth Beach, Nassau Bahamas, Underwater Hotels, Atlanta, Memphis TN, Seattle, Sarasota Florida
More Vacation Ideas: Miami, Monterey, Frankenmuth, New Orleans, Mobile, Safari West, Toronto, Newport, Denver, Destin, Fire Island, Charleston WV, Fire Island, Mackinac Island, Santa Barbara, Key West, Discovery Cove, Salamander, Saguaro, Caribbean, Houston, Lake Placid, California Science Center, Austin, New Braunfels, Boulder, Boone, Phoenix, HI, Frankfurt, Paso Robles, Eureka, Charleston, Hershey, Franklin, Seaside, Chelsea, Philadelphia, Dubuque, Cincinnati, Indianapolis, Hilton Head Island, Most Beautiful Places
Mississippi is a Southern state with an interesting and rich cultural and historical heritage. The birthplace of American Blues music, the state has a rich music heritage. The Blues and Country Music Trails both wind through the state offering plenty of interesting sights for music-lovers. Highlights include the B.B. King Museum and Elvis' birthplace. The state has a number of beautiful antebellum homes such as Longwood, Rosalie and Stanton Hall. Of course, many sobering sites remind visitors of the rich Civil War history in the state with highlights being Vicksburg National Military Park and the USS Cairo Museum.
Elvis Presley Birthplace & Museum
The Elvis Presley Birthplace is a historic site and museum in the town of Tupelo. The site preserves the birthplace of famous American musician, Elvis Presley. The site includes several buildings related to Elvis' life. His birthplace home still stands there where Elvis spent the first few years of his life live until his family was kicked out for not making payments. The site also includes a chapel, a museum and the Assembly of God church where Elvis' family attended. The home is a part of the Mississippi Blues Trail which includes the most significant historical sites related to the birth and growth of the blues music genre in the state and beyond.
306 Elivis Presley Drive, Tupelo, MS 38801, 662-841-1245
Lynn Meadows Discovery Center
The Lynn Meadows Discovery Center is a children's museum in Gulfport. The museum is located in a former school dating to 1916. There are a range of interactive exhibits for kids of all ages as well as an outdoor play area and other features that make it a great destination for family fun. The museum is designed for children to be able to learn, play and explore in safe and stimulating environments. It is meant for children up to age ten and features a special area for under 4s called Bear Camp Bayou. Visitors typically spend 1-3 hours exploring the museum's exhibits. There is not a restaurant on site, but you are free to leave for lunch and return later to spend more time in the museum.
248 Dolan Avenue, Gulfport, MS 39507, 228-897-6039
Vicksburg National Military Park
Vicksburg National Military Park is a historical site which preserves and memorializes the Civil War Battle of Vicksburg which was fought between the 18th of May and 4th of July 1883. The park is on the banks of the Mississippi River in Vicksburg and features reconstructed forts and battlefield trenches that tell the story of the siege of the city which led to its eventually surrender. There are more than 1,300 monuments and markers, a number of historic earthworks and trenches, two homes from before the Civil War, the remains of the U.S.S. Cairo and more. There is a 16-mile driving tour and more than 12 miles of walking trails in the park.
3201 Clay Street, Vicksburg, MS 39183, 601-636-0583
U.S.S. Cairo Museum
The U.S.S. Cairo was one of the first ironclad warships to be built at the beginning of the Civil War by the United States. In June of 1862, the ship captured the Confederate stronghold of Fort Pillow on the Mississippi River which afforded Union troops access to the key city of Memphis. The ship was sunk in December of the same year while it was clearing mines. It was the first ship in history to have been sunk by a mine detonated by hand from a remote location. What remains of the ship can be seen at the Vicksburg National Military Park along with some of its equipment and armaments.
3201 Clay Street, Vicksburg, MS 39183, 601-636-2199
Tupelo Automobile Museum
The Tupelo Automobile Museum in Tupelo contains more than 100 historic automobiles. The oldest car in the museum dates back to 1886. The museum stemmed from the personal collection of local automobile enthusiast, Frank Spain who collected more than 150 vehicles before he died. There are celebrity cars, antiques and rare models. The museum is arranged in chronological order so visitors get a good grasp of the development of automotive technology and design. The cars are supplemented by special interest exhibits throughout the year. Some of the cars include one owned by Elvis Presley, a rare 1948 Tucker, a 1899 Knox and a Dodge Viper that has never been driven.
1 Otis Blvd., Tupelo, MS 38804, 662-842-4242
Attractions near my location: Carlsbad CA, Newport Beach, SC, Florida Parks, Frankfort, Laguna Beach, Chelsea, Naples, Harlem, Chattanooga, Sarasota, Romantic San Antonio, Italian San Antonio, Newport Beach Restaurants, Las Vegas Restaurants, Portland Burgers, Italian Portland, Portland Sushi, Fort Lauderdale, Indian Orlando, Italian Orlando, Miami, Seafood Miami, Italian Miami, Birmingham, Philadelphia, Indian Philadelphia, Richmond Restaurants, Atlanta Lunch Spots, Atlanta Burgers, Hearst Castle, Kalahari


Best Restaurants near me: Seafood Atlanta, Italian Atlanta, Denver Burgers, Italian San Diego, San Diego Burgers, Portland, D.C., Chattanooga Restaurants, Seafood Baltimore, Restaurants in St Louis, Chicago Burgers, Italian Chicago, Kansas City BBQ, Annapolis, Miami Restaurants, Vegan NYC, Charlotte, Birmingham Restaurants, Sedona Restaurants, Indian Houston, Las Vegas Vegan, Chicago Romantic, Boston Burgers, Boston Italian, Italian NYC, Vegan NYC, Indian NYC, Seafood NYC, Indian Las Vegas, Italian Orlando
Ideas: Boutique Hotels, Inn & Bed and Breakfasts, Best Towns and Historic Cities for Travel, Popular day trip ideas, Farmers Markets, Living & Vacation Deals, More Famous Landmarks, Restaurants, Bars, Cafes, Fall Honeymoon, Downtown Wedding Venues, Family Weekend Trips, Excursions, Cool Vacation Spots & Summer Destination Facts
More vacation ideas: Jim Thorpe, Holland, Pittsburgh, Romantic Getaways, Cape May, Texas Lakes, Caribbean Honeymoon, NC, CO, Indoor Water Parks, Oxnard, Zurich, Black Sand Beaches, The Wave Arizona, Spokane, Encinitas, Cabrillo National Monument, Corpus Christi, Balboa Island, Hampton, Woodstock, Calgary, Sacramento, Florida, Orlando, Provincetown, Point Lobos, Lyon, Moab, Hudson Valley, Breckenridge, Colorado Springs, San Diego Beaches, Find a Pink Sand Beach, Laguna Beach, Helena, Jacksonville, Puerto Rico, Raleigh, California, Asheville, Hudson, San Jose, Memphis, Stowe, Catskills, Gatlinburg, Milwaukee, Palm Springs, Louisville, Virginia Beach, Wilmington, Healdsburg, Fort Worth, Ft Lauderdale, Knoxville, Chattanooga, Honolulu
Longwood
Longwood which is also called Nutt's Folly is a historic octagonal home dating from before the Civil War. The mansion is located in Natchez in southwestern Mississippi. The home has a unique architectural style with elements like an octagonal shape and a byzantine-style onion-shaped dome. The first floor is very ornately decorated whereas the upper floors remain unfinished. The home was built for Dr. Haller Nutt who was a cotton farmer. The Civil War broke out soon after construction began and Dr. Nutt died soon after the end of the war so the home was never finished. The home is available for touring and can also be rented out.
140 Lower Woodville Road, Natchez, MS 39120, 601-446-6631
Rosalie Mississippi State Dar
Rosalie is a mansion in Natchez built in the early 1820s for Peter and Eliza Little. The home is a beautiful example of antebellum architecture. It has a very valuable set of Belter furniture which was placed in it later. For a period of time during the Civil War, the home served as the headquarters of the Union Army. The General of the army, Walter Gresham ensured that the home and its furnishings were all kept safe during the war. Today the home and its gardens are owned and maintained by the Daughters of the American Revolution who welcom visitors from around the world and often lead tours dressed in period clothing.
100 Orleans Street, Natchez, MS 39120, 601-445-4555
Stanton Hall
Stanton Hall, which also goes by the name Belfast, is an Antebellum home in Natchez. The home represents the Classical Revival style and is one of the most impressive mansions to have survived the Civil War in the area. The mansion covers an entire city block just to the north of downtown. The home is surrounded by an elaborate wrought iron fence. It was built for cotton broker, Frederick Stanton in the 1850s and modeled after his ancestral home in Ireland. Today it is open as a historical house museum where visitors can come to see the impressive home and learn about local history.
401 High Street, Natchez, MS
B.B. King Museum and Delta Interpretive Center
The B.B. King Museum and Delta Interpretive Center is a museum devoted to the Delta blues. The museum opened in 2008 and desires to preserve the history, development and influence of the rich blues genre. The museum is named after B.B. King who is a famous Blues artist who was from Indianola. The museum has a restored cotton gin where B.B. King worked. There are also a large number of King's personal belongings and artifacts that are used in exhibits to tell the story of his life. There are a number of more general exhibits that highlight the history and development of Delta Blues music. B.B. King is buried in a memorial garden on the museum grounds.
400 2nd Street, Indianola, MS 38751, 662-887-9539
Beauvoir
Beauvoir is an historic estate that was occupied by Jefferson Davis who was the former President of the Confederate States of America. Davis lived in a cottage near the main house from 1876 until his death in 1889. The home was designated a house museum in 1953. Later, a Presidential Library was added. Both buildings suffered under Hurricane Katrina in 2005 but the home was restored and re-opened for tours. A new library was constructed and opened in 2013 with many of the original artifacts being preserved. Visitors to the home can view a biographical film about the life of the Confederate President.
2244 Beach Blvd., Biloxi, MS 39531, 228-388-4400
Delta Blues Museum
The Delta Blues Museum is a museum in the Yazzoo and Mississippi Valley Passenger Depot in Clarksdale. It is the oldest music museum in the state of Mississippi. The museum collects, displays and preserves a large number of significant blues-related artifacts and memorabilia. There are also a number of works of art on display that are related to blues music including photography by Birney Imes and sculptures by Floyd Shaman. One of the most interesting items in the museum is the shack where Muddy Waters is said to have lived during his youth. The museum is a stop on the Mississippi Blues Trail which includes a number of significant historical sites related to the history of blues music.
Blues Alley Lane, Clarksdale, MS 38614, 662-627-6820
Great Restaurants in: Italian Las Vegas, Museum Restaurants, Austin, Austin Burgers, Minneapolis Restaurants, Seafood in Myrtle Beach, Long Island Restaurants, Nantucket Restaurants, Charleston Seafood, Omaha Restaurants, Santa Fe Restaurants, New Orleans Seafood, Chattanooga Restaurants, Brooklyn Restaurants, DC Restaurants, Romantic Memphis, Toronto Restaurants, LA Restaurants, Italian LA, D.C. Seafood, D.C. Burgers, Italian D.C., Houston Burgers, Las Vegas Burgers, San Antonio Burgers, Las Vegas Burgers
Ideas: Wedding Ideas, Summer Honeymoon, Fall Anniversary Ideas, Getting Married & Romantic Places, Places to Eat, Excursions, Bucket list, Fun & Cheap Weekend Getaways, What's near me, Weekend Vacations with Kids, Trip finder, Getaways near me & Scenic places near me, Threeday weekend, Solo travel, National parks, Travel inspiration, Beautiful places near me, Travel guide, malls near me, nightlife, water park, shopping center, nightclubs, breakfast, trip finder, Labor Day, Air travel, Guide App channel, Live music, Art institutes
Corinth Civil War Interpretive Center
The Corinth Civil War Interpretive Center is a war museum located in Corinth, a historically significant railroad town. In April of 1962, the Civil War battle of Shiloh was fought approximately 20 miles away in Pittsburg Landing, Tennessee. The Civil War Interpretive Center has exhibits related to Corinth's role in the war. The exhibits describe the events leading up to the war, the nearby Battles of Shiloh and Corinth and the wartime siege of Corinth. There are also exhibits related to the African-American experience in Corinth during the war. There is an elaborate exhibit in the outdoor courtyard with a commemorative water feature.
501 W. Linden Street, Corinth, MS 38834, 662-287-9273
Mississippi Children's Museum
The Mississippi Children's Museum is an interactive and hands-on museum dedicated to arts, history, science and health. The museum is chock full of interesting, engaging and interactive exhibits and hands-on activities for children of all ages. Learn about industry, science and technology in the World at Work exhibit which highlights jobs and industries that are important in the state. The Healthy Fun Gallery offers simple lessons about how our bodies work as well as nutrition and exercise. Fine Arts of many genres are on offer in the Express Yourself Gallery. A number of other permanent exhibits round out the museum's offerings which is further supplemented by traveling exhibits from time to time.
2145 Museum Blvd., Jackson, MS 39202, 601-981-5469
Biloxi Lighthouse
Biloxi Lighthouse is a lighthouse on the Mississippi Sound in the Gulf of Mexico. The lighthouse has the unique distinction of having had female light keepers for more years than any other lighthouse in the country. The lighthouse has long been a beloved icon of the city of Biloxi. To locals, it is a symbol of hope, caution and community. It has been heavily photographed especially after it made it through Hurricane Katrina relatively unscathed when much of the surrounding area was destroyed. Visitors over 42 inches can climb to the light room which has 57 steps and an 8-rung ladder leading to a trap door at the top.
1050 Beach Blvd., Biloxi, MS 39530, 228-374-3105
Mississippi Museum of Natural Science
The Mississippi Museum of Natural Science is the state's largest museum. It is located in the capital city of Jackson and has a number of exhibits related to the state's natural environment and science more generally. There are aquariums and habitat exhibits as well as a several nature trails which paint a picture of the animals and plants that can be found throughout Mississippi. The museum also has a collection of more than a million different animals, plants and fossils which are used for exhibits and research. For younger kids, the museum has a special Preschool Discovery Room which has colorful art work and a large treehouse complete with slide.
2148 Riverside Drive, Jackson, MS 39202, 601-576-6000
State Capitol
The Mississippi State Capitol building is the home of the state's legislative branch of government as well as the office of the Governor. The building has been the state's seat of government since 1903 and is a beautiful Beaux-Arts-style building that was designed by Theodore C. Link. Visitors are free to tour the capitol at their leisure on self-guided tours and docent guided tours are offered each weekday. The tours provide visitors with information about the history and architecture of the Capitol building and also give visitors a chance to look inside both the House of Representatives and the Senate chambers.
400 High Street, Jackson, MS 39201, 601-359-3114
Old Court House Museum
The Old Courthouse museum is located inside the Warren County Courthouse in Vicksburg. The museum sits on a hillside which represented the resistance of the Confederate army during the Siege of Vicksburg. The building was one of the Union Army's main targets during the war but only suffered one significant hit. Several important historical figures have visited the courthouse and several famous trials were held in the courtroom on the second floor. The museum covers the history of Vicksburg from very early times with a special emphasis on the civil war. There are also authentic Civil War relics for sale in the museum's gift shop.
1008 Cherry Street, Vicksburg, MS 39183, 601-636-0741
Rowan Oak
Rowan Oak, is the former home of William Faulkner. In fact, many locals and tourists simply refer to the home as William Faulkner House. The home is a stunning example of Greek Revival architecture. It was built in the 1840s and purchased by the Faulkner family in the 1930s. The home sits on a large, wooded property known as Bailey's Woods which features plants native to Mississippi, many of which have been growing there since before the Civil War. Today, the home is open for visitors to promote and preserve Faulkner's role in literature. One of the most famous features you can see on tours is the outline of Faulkner's A Fable written in pencil on his study wall.
916 Old Taylor Road, Oxford, MS 38655, 662-234-3284
Great Restaurants in: Wilmington Restaurants, Tampa, Italian Tucson, Houston Seafood , Italian Houston, BBQ in Houston, Italian OKC, Burgers in Nashville, Toronto Lunch, Sydney Restaurants, Charleston Restaurants, Chattanooga Restaurants, Nashville Burgers, Romantic Restaurants, Italian Restaurants, Aspen Restaurants, Romantic Seattle, Seattle Seafood, Seattle Burgers, Italian Seattle, Charleston Seafood, Italian Indianapolis, Dallas Burgers, Vegan Dallas, Italian Dallas, Italian Columbus, LA Burgers, Vegan LA, Romantic San Francisco, Italian San Francisco, Naples, Ft Lauderdale, Washington D.C. Vegetarian, Boston, Chicago, Denver Vegetarian, Houston Vegetarian, San Diego, San Francisco
The Rock & Blues Museum
The Rock & Blues Museum is a music museum that contains a large number of music artifacts and memorabilia. The museum covers the time period from the 1920s through the 70s and tells the story of American music from Blues, Rhythm & Blues, Rockabilly, Rock 'n Roll and Soul. The oldest item in the collection is a 1905 Edison phonograph. The museum progresses roughly in chronological order and features the works of the likes of Eddy Boyd, Ike Turner, Muddy Waters, Elvis Presley and Conway Twitty among many other artists. The museum shop has a number of new, used and collectible-quality vinyl records and CDs. There is also a selection of music-related apparel and souvenirs.
113 E. 2nd Street, Clarksdale, MS 38614, 901-605-8662
Mississippi Museum of Art
The Mississippi Museum of Art is a free, public museum in Jackson and the state's largest art museum. The museum's collection includes paintings by American and British painters with a special emphasis on the works of Mississippi and Southern artists. The main exhibit is called The Mississippi Story and is quite excellent. The exhibit features visual art and writings from around the state. Interactive stations are available throughout the museum for a hands-on experience. Traveling exhibits are also frequently on display. There are fantastic gardens, a cafe and frequent music performances. The museum often has family-friendly special events and educational experiences designed to promote art in the community. 
380 S. Lamar Street, Jackson, MS 39201, 601-960-1515
Maritime and Seafood Industry Museum
The Maritime and Seafood Industry Museum is a museum in Biloxi that interprets and preserves the coastal heritage and maritime culture of the city. There are a number of exhibits related to the city's maritime industries such as fishing, shrimping, oystering and more. There are exhibits related to wetland habitats, wildlife, boat building, marine blacksmithing and many other aspects of seafaring. Two 65-foot two-masted oyster schooners have been reconstructed to provide a unique look at local history. The museums Wade Guide Hurricane Museum gives visitors a look at hurricanes through exhibits and a state of the art theatre.
115 E. 1st Street, Biloxi, MS 39530, 228-435-6320
Mississippi Agricultural & Forestry Museum
The Mississippi Agriculture & Forestry Museum is a museum and living-history farm in Jackson. The farm is modeled after farms from the 1920's cotton era and features a large number of local historical artifacts. The museum illuminates the rich agricultural history of the state. It covers 40 acres of land and includes a 35,000 square foot exhibit space, a small model town from the 1920s, the National Agricultural Aviation Museum and a 150-year old farmstead. There is a general store that offers souvenirs and snacks for purchase. In addition to all there is to see, there is event space available for rent, and the site is often used for parties and weddings.
1150 Lakeland Drive, Jackson, MS 39216, 601-432-4500
Mynelle Gardens Arboretum & Botanical Center
The Mynelle Gardens were envisioned by a local lady, Mrs. Hayward and were once quite the sight. However, the once-beautiful gardens have fallen into disrepair over the years and have only a bit of the glory they once had. However, the city of Jackson is busy working to revitalize and repair the gardens as well as continue to maintain them in the future. The gardens are most beautiful in spring when the flowers are in bloom. Paths meander through the gardens, beside ponds and over streams making for a great place to have a relaxing stroll. The gardens are available for rent for private occasions and weddings.
4736 Clinton Blvd., Jackson, MS 39209, 601-960-1894
Hattiesburg Zoo
The Hattiesburg Zoo is a small zoo occupying 12 acres inside Kamper Park in Hattiesburg. The zoo is situated in a pine and oak grove offering plenty of shade during your visit. Visitors typically start in the Africa section. This section has monkeys, zebras, ostriches, antelope and several other animals native to the African continent. The South American section has a a number of big cats, capybaras, iguanas, macaws, howler monkeys and llamas. The zoo has a carousel, train ride and splash pad for even more fun for youngsters.  The park that contains the zoo has nicely manicured walking trails, sports facilities, playgrounds and grassy areas perfect for relaxing and enjoying a picnic under the ancient oak trees.
107 S. 17th Avenue, Hattiesburg, MS 39401, 601-545-4576
The Institute for Marine Mammal Studies
The Institute for Marine Mammal Studies is a non-profit organization that was started in the mid 1980s. The organization is dedicated to education, research and conservation of marine mammals both in the wild and in captivity. Visitors to the center will be able to learn about Marine wildlife in an experiential and hands-on way. The interactive museum area feature a variety of sea creatures, and a touch pool where visitors can touch sea stars, sea urchins, crab and more. There is a dolphin presentation where visitors can see the dolphins interact with their trainers. They also offer more up-close and personal dolphin experience programs.
10801 Dolphin Lane, Gulfport, MS 39503, 228-896-9182
Ideas: Best Towns and Historic Cities for Travel, Popular day trip ideas, Farmers Markets, Living & Vacation Deals, Contemporary art, Spa Treatment, Watch live, Trip ideas, Beach vacations, Weekend getaways, Travel tips, Tiny Homes, Hiking trails, Beach vacations, Golf courses, Arts center, Travel guide, Amusement parks, Places to live, Vacations for Couples, Packages, Offers, Tours, Date Night Ideas, Pictures of Romantic Hotels, Summer Vacation & Free Things to Do Around Me, Fun places to visit, events, facts, tours, beaches near me, all inclusive & photos of what to do last minute near my location: Great Attractions & Free Activities, Unique Family Vacations, Pet-friendly, Interesting Excursions, Road trips & Cool places to visit
More Vacation Ideas: Florida, Schlitterbahn, Georgia Aquarium, Hammock Beach Resort, Japanese Tea Garden, Stanley Hotel, Busch Gardens Tampa, Santa Ana Zoo, Beaches in Florida, Poconos, Manchineel Tree, Kansas City, Paris, Boston, Leavenworth, Mystic, Fredericksburg, Houston, Denver, St Augustine, Bar Harbor, Astoria, Bloomington, Duluth, D.C., Palm Springs Tram, Saratoga Springs, Taos, Oceanside, Myrtle Beach, Dauphin Island, St Louis, Carmel, OKC, Minneapolis, Salt Lake City, Solvang, Kennebunkport, Brattleboro, Detroit, Camden, Bellevue
Top