Maine Vacations & Things to Do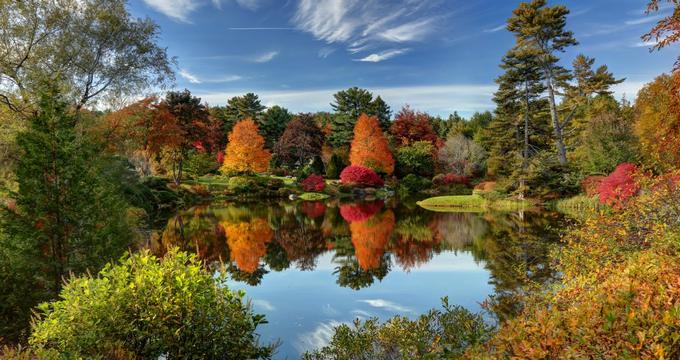 25 Best Things to Do in Maine

Maine is steeped in a history formed by hard-working people and is a wonderful place to visit whether you are a history buff or a nature lover.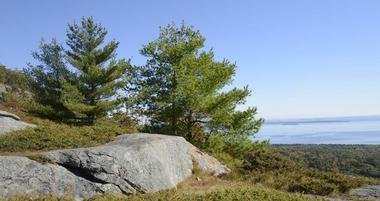 16 Best Things to Do in Camden, Maine
Camden is a popular summer vacation destination, offering outdoor adventures and unique attractions.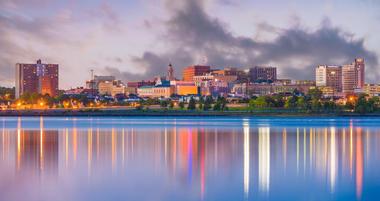 21 Best Things to Do in Portland, Maine
From a bustling harbor to an array of museums, Portland is a fun city to visit on your weekend trip.
Where to Travel Now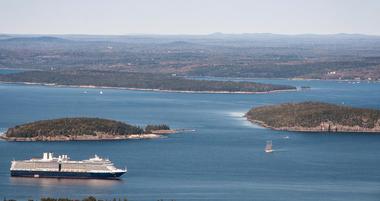 25 Best Things to Do in Bar Harbor, Maine
Plan a weekend getaway to Bar Harbor, a beautiful town located on Maine's Mount Desert Island.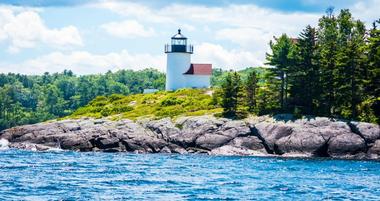 25 Most Beautiful Maine Islands
The rugged nature of the Maine coastline and of many of its islands is the result of the action of retreating glaciers back during the last ice age.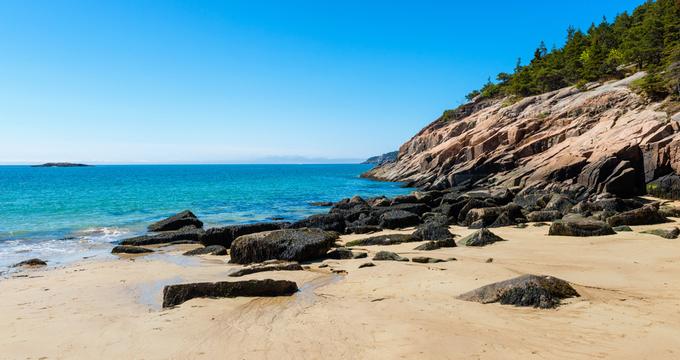 Acadia National Park in Maine
Acadia National Park includes the majority of Mount Desert Island, as well as several smaller islands.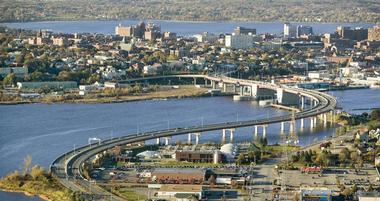 Best Time to Visit Portland, Maine, Weather & Other Travel Tips
Summer is the best time to visit Portland, Maine if you want to enjoy great weather.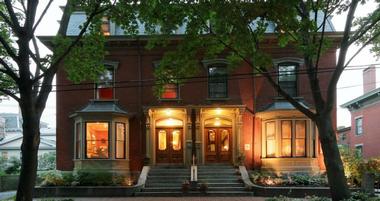 Inn on Carleton, Portland, ME
The Inn on Carleton is a beautifully restored 1869 town home that offers a tranquil escape from the hustle and bustle of the city.
More Feature Stories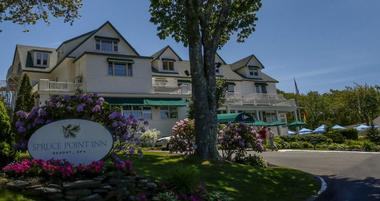 Spruce Point Inn Resort & Spa in Boothbay Harbor, Maine
Plan a romantic weekend getaway to the historic Spruce Point Inn Resort & Spa in Maine.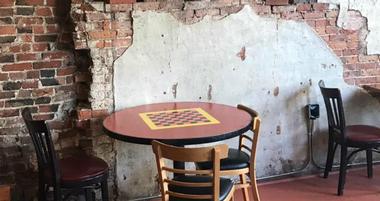 Best Day Trip Ideas: Maine Foodie Tours in Portland, Maine
Maine Foodie Tours, LLC is a Portland-based food tour agency founded in 2009.
Weekend Getaways

The Colony Hotel in Kennebunkport, ME
Overlooking the Kennebunk River and a white sandy beach, the historic Colony Hotel is a recognizable landmark from both land and sea.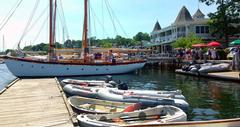 Grand Harbor Inn in Camden, Maine
Resting on the edge of a scenic harbor in the coastal village of Camden, the Grand Harbor Inn is a small and sophisticated boutique hotel designed for discerning business and leisure travelers.
Things to Do near me: Naples Florida, Pigeon Forge, Cape Cod, South Padre Island, Sanibel Island, Tampa Florida, Sedona AZ, Laguna Beach, Tybee Island, Christmas Vacation, Williamsburg VA, Anniversary Ideas, Columbus Ohio, San Francisco, San Diego, Southwest vacations, Chicago, Callaway Gardens, St. Petersburg FL, NYC, LA, Smoky Mountains, Top 10 in Newport Beach, Tucson AZ, Rehoboth Beach, Nassau Bahamas, Underwater Hotels, Atlanta, Memphis TN, Seattle, Sarasota Florida
More Vacation Ideas: Miami, Monterey, Frankenmuth, New Orleans, Mobile, Safari West, Toronto, Newport, Denver, Destin, Fire Island, Charleston WV, Fire Island, Mackinac Island, Santa Barbara, Key West, Discovery Cove, Salamander, Saguaro, Caribbean, Houston, Lake Placid, California Science Center, Austin, New Braunfels, Boulder, Boone, Phoenix, HI, Frankfurt, Paso Robles, Eureka, Charleston, Hershey, Franklin, Seaside, Chelsea, Philadelphia, Dubuque, Cincinnati, Indianapolis, Hilton Head Island, Most Beautiful Places
Maine Destinations
Maine is the most northeastern state in the United States. It is known for it's lobster production, rocky coastline and seafaring history. There are many scenic natural areas offering a range of outdoor activities and opportunities to see wildlife. Parks include well-known Acadia National Park and several smaller state parks. Lighthouses dot the rocky coast, whales can be seen offshore and several beaches are also popular among summer tourists. The cities offer museums, interesting restaurants and shopping as well as other interesting attractions. The state has a variety of activities for every season including beautiful fall foliage and winter sports activities such as snowshoeing and nordic skiing.
Portland

Portland is an old fishing town that has grown into a modern city. The city sits on a peninsula that extends out into the Casco Bay. The Old Port waterfront is a favorite among tourists. It features many fishing wharves that are still in use today alongside warehouses that have been converted and now house restaurants and shops. Visitors also enjoy the Western Promenade for its location which offers views of the mountains and river, as well as its wide variety of family friendly activities. Several historic buildings, mansions, and museums, including a well-rated children's museum are just a few of the other attractions in the Portland area.
Bar Harbor

Bar Harbour is an island town on Mount Desert Island along Maine's Frenchmen Bay. The town is a jumping off point for visitors to Acadia National Park and the surrounding mountains. The bayside town has many restaurants, shops and other amenities that make it a popular base for tourists exploring the area. The historic town has several small museum and galleries, and the downtown area has a self-guided walking tour marked by signs for tourists. The surrounding area has plenty to do for those who like the outdoors and adventure. Opportunities for biking, hiking, kayaking and boating abound in the town and surrounding areas.
Acadia National Park

Acadia National Park is a 47,000-acre recreation area that is mostly located on Mount Desert Island. The park's terrain features rocky beaches, granite mountain peaks and woodlands. The park contains the highest point on the East Coast - Cadillac Mountain. Activities include hiking the many trails in the park, biking historic carriage roads, camping the park's campgrounds, and winter activities such as snowshoeing, nordic skiing and snowmobiling. Many wildlife can be seen while exploring the park including moose, bear, seabirds and whales. For those who prefer more of a guided experience, National Park Tours offers guided bus tours throughout the park which include three stops, including one on the iconic Cadillac Mountain.
Camden

Camden is a small town on the Penobscot Bay along Maine's southern coast. Similar in feel to Nantucket or Bar Harbor, the town is a well-known summer colony with a population that more than triples in the summer. Popular attractions include Curtis Island with its iconic lighthouse, Barrett's Cove Public Beach and Megunticook Falls. Several schooners such as the Lewis R. French and the Grace Bailey are based in Camden and offer sailing trips and cruises, some including week-long cruises. While the town is most highly trafficked in the summer, the small, community-owned Camden Snow Bowl ski area draws some winter tourism as well.
Bangor

Bangor, known as the Queen City, is a city on the Penobscot River. The town is only about an hour north of the bustling tourist haven, Bar Harbor. However, the inland town is peaceful year round. Visitors to the city enjoy perusing the shops, visiting the many museums and the exploring the range of outdoor activities in the area. Favorite museums include the Cole Land Transportation Museum and the Maine Discovery Museum, Outdoor attractions include the Orono Bog Boardwalk and Bangor City Forest. Acadia National Park is only about an hour away. The town is also home to horror novelist, Stephen King. Stephen King-themed bus tours of Bangor are popular among his fans.
Attractions near my location: Carlsbad CA, Newport Beach, SC, Florida Parks, Frankfort, Laguna Beach, Chelsea, Naples, Harlem, Chattanooga, Sarasota, Romantic San Antonio, Italian San Antonio, Newport Beach Restaurants, Las Vegas Restaurants, Portland Burgers, Italian Portland, Portland Sushi, Fort Lauderdale, Indian Orlando, Italian Orlando, Miami, Seafood Miami, Italian Miami, Birmingham, Philadelphia, Indian Philadelphia, Richmond Restaurants, Atlanta Lunch Spots, Atlanta Burgers, Hearst Castle, Kalahari


Best Restaurants near me: Seafood Atlanta, Italian Atlanta, Denver Burgers, Italian San Diego, San Diego Burgers, Portland, D.C., Chattanooga Restaurants, Seafood Baltimore, Restaurants in St Louis, Chicago Burgers, Italian Chicago, Kansas City BBQ, Annapolis, Miami Restaurants, Vegan NYC, Charlotte, Birmingham Restaurants, Sedona Restaurants, Indian Houston, Las Vegas Vegan, Chicago Romantic, Boston Burgers, Boston Italian, Italian NYC, Vegan NYC, Indian NYC, Seafood NYC, Indian Las Vegas, Italian Orlando
Ideas: Boutique Hotels, Inn & Bed and Breakfasts, Best Towns and Historic Cities for Travel, Popular day trip ideas, Farmers Markets, Living & Vacation Deals, More Famous Landmarks, Restaurants, Bars, Cafes, Fall Honeymoon, Downtown Wedding Venues, Family Weekend Trips, Excursions, Cool Vacation Spots & Summer Destination Facts
More vacation ideas: Jim Thorpe, Holland, Pittsburgh, Romantic Getaways, Cape May, Texas Lakes, Caribbean Honeymoon, NC, CO, Indoor Water Parks, Oxnard, Zurich, Black Sand Beaches, The Wave Arizona, Spokane, Encinitas, Cabrillo National Monument, Corpus Christi, Balboa Island, Hampton, Woodstock, Calgary, Sacramento, Florida, Orlando, Provincetown, Point Lobos, Lyon, Moab, Hudson Valley, Breckenridge, Colorado Springs, San Diego Beaches, Find a Pink Sand Beach, Laguna Beach, Helena, Jacksonville, Puerto Rico, Raleigh, California, Asheville, Hudson, San Jose, Memphis, Stowe, Catskills, Gatlinburg, Milwaukee, Palm Springs, Louisville, Virginia Beach, Wilmington, Healdsburg, Fort Worth, Ft Lauderdale, Knoxville, Chattanooga, Honolulu
Bay of Fundy

The Bay of Fundy is a beautiful bay on the northeast end of the Gulf of Maine. The Bay only has a small portion of shoreline on the state of Maine as most of it is situated between the Canadian provinces of Nova Scotia and New Brunswick. The Bay boasts status as being one of the 7 wonders of North America and is home to the highest tides on the planet. The Bay is also known for being the site of many significant geological discoveries inclusive of dinosaur fossils and a range of semi-precious gems. The Bay of Fundy is also home to rare species of whales and whale-watching tours are a popular activity.
Rockland

Rockland is a city on the coast of the Penobscot Bay and a popular tourist destination. Annually, the town hosts the world-renown Maine Lobster Festival, honoring their primary export. Other attractions include the famous Farnsworth Art Gallery which is home to the paintings of artist, Andrew Wyeth and other New Englanders. Visitors enjoy browsing the many interesting shops, coffee stores, markets and more. The city is home to the departure port for the Maine State Ferry Service which provides access to the nearby islands of North Haven, Vinalhaven and Matinicus. For a unique experience, visit Rockland via train on one of Maine Eastern Railroad's excursions from Brunswick.
Augusta

Augusta is a medium sized city and the state capital of Maine. The city is located on the Kennebec River in Kennebec County. Visitors can learn all about state history and governance at the Maine State Museum, the Blaine House and the State House. The city is also home to New England's oldest surviving wooden fort, Old Fort Western, dating to 1754. Outdoor attractions abound in the Kennebec Valley including Messalonskee Lake and the Viles Arboretum, a 224 acre botanical garden. For those traveling with children, check out the well-rated Children's Discovery Museum, Bicentennial Park and the Calumet Playground.
Bath

Bath is a small city along the Kennebec River, near Maine's southern coast. The city is popular with tourists due to it's 19th-century architecture, proximity to outdoor attractions, lighthouses and interesting museums. The city was historically a sea-going base and is home to the Maine Maritime Museum which provides an interesting look at the city's maritime past. Several lighthouses along the Kennebec River are popular among tourists including the Doubling Point Light Station, and the Squirrel Point Light Station. There are also several nature preserves in and around Bath including the Thorne Head Preserve and Butler Head Preserve. Many parks and walking trails such as Whiskeag Trail provide even further opportunities for fun in the outdoors.
York

York is a town on the Gulf of Maine near the state's southern tip. The town is known as a popular summer resort town. The town is a golf haven and is home to three popular 18-hole golf clubs. There are three sandy beaches which are perfect for summer fun. Long Sands Beach is the largest and most popular, and has quite a few options for beachfront accommodations in the summer months. The town has many interesting examples of Gilded Age architecture and features a cluster of preserved historic buildings in the center of York Village which are currently being operated as museums.
Lewiston

Lewiston is a city in Southern Maine. The city has significant connections to French Canada as much of the town's historical development coincided with the migration of French Canadians from Montreal. The town was a former mill town but much of the lumber industry has fallen off in recent years and the city has attempted to re-invent itself as a tourist destination. There are several events and festivals that are hosted in Lewiston each year and draw many tourists and locals including the Liberty Festival, The Great Falls Balloon Festival, and Emerge Film Festival. Tourists who visit Lewiston will also find several interesting museums, a downtown historic district, and several beautiful parks.
Great Restaurants in: Italian Las Vegas, Museum Restaurants, Austin, Austin Burgers, Minneapolis Restaurants, Seafood in Myrtle Beach, Long Island Restaurants, Nantucket Restaurants, Charleston Seafood, Omaha Restaurants, Santa Fe Restaurants, New Orleans Seafood, Chattanooga Restaurants, Brooklyn Restaurants, DC Restaurants, Romantic Memphis, Toronto Restaurants, LA Restaurants, Italian LA, D.C. Seafood, D.C. Burgers, Italian D.C., Houston Burgers, Las Vegas Burgers, San Antonio Burgers, Las Vegas Burgers
Ideas: Wedding Ideas, Summer Honeymoon, Fall Anniversary Ideas, Getting Married & Romantic Places, Places to Eat, Excursions, Bucket list, Fun & Cheap Weekend Getaways, What's near me, Weekend Vacations with Kids, Trip finder, Getaways near me & Scenic places near me, Threeday weekend, Solo travel, National parks, Travel inspiration, Beautiful places near me, Travel guide, malls near me, nightlife, water park, shopping center, nightclubs, breakfast, trip finder, Labor Day, Air travel, Guide App channel, Live music, Art institutes
Ellsworth

Ellsworth is one of Maine's fastest growing cities. The city is also popular among tourists with many interesting historic buildings and other attractions. Some examples of the historic architecture in the city includes the 1935 City Hall and The Grand theater which still hosts various performances throughout the year. Several interesting museums are based in the city including the Telephone Museum and Woodlawn Museum which is also listed on the National Register for Historic Places. Outdoor activities include Birdsacre which is home to the Stanwood Homestead Museum as well as a wildlife sanctuary. Others come to Ellsworth for shopping including the L.L Bean Outlet and several gift and specialty shops.
Marginal Way

Marginal Way is a mile-long walk along the cliffs, extending along the ocean near Ogunquit Beach. The walk stretches from Shore Road to Perkins Cove. The route passes by the iconic Marginal Way Lighthouse. The footpath is one of the only of it's kind in New England. Visitors come for the peaceful, salty air and beautiful views of the ocean. The land was donated to the town nearly a century ago and is managed by a non-profit organization. Children will enjoy exploring the tide pools along the walk as well as looking for shells and sea creatures such as hermit crabs and starfish. There is a children's guide to the Marginal Way as well as a walking map available on their website for free.


Mount Desert Island

Mount Desert Island is the largest Island off the coast of Maine as well as the 6th largest in the continental United States. The most famous attraction on the island, and the reason most people visit is Acadia National Park. However, the island is also home to several well-known summer colonies such as Bar Harbor and Northeast Harbor. Several celebrities have summer homes on the island. Most come to experience the natural beauty of the area with attractions such as Cadillac Mountain, Thunder Hole and Jordan Pond. There are many hiking and biking trails throughout the island as well as lighthouses and other interesting sites. The island's villages offer shopping, restaurants and other services and amenities for tourists.
Camden Hills State Park - Mt. Battie

Camden Hills State park is a 5500-acre, publicly-owned recreational area that overlooks the Penobscot Bay in Camden. The park's property contains both Mount Megunticook and Mount Battie. The top of Mt. Battie offers especially scenic views. The park offers multi-use trails for horseback riding, hiking and mountain biking as well as winter sports such as snowmobiling and snowshoeing. The park also allows hunting. Camping The park is especially nice in fall when the colors are at their peak. For those who are looking for overnight accommodations, the campground at the park has more than a hundred individual sites to choose from.
Ogunquit Beach

Ogunquit Beach is a beautiful summer resort on Maine's southern tip. The beach is constantly rated among the top beaches in the country. It is a 3.5-mile stretch of dunes and sandy beachfront. The beach creates a natural barrier between the ocean and the Ogunquit River. The beach is lifeguarded during the main season. There is a middle section of the beach known as Footbridge Beach which can be accessed by a footbridge that crosses the river. Beach access is also available at several other locations along the beach. Facilities include parking, umbrellas, chair rentals, picnic tables and public restrooms.
Jordan Pond

Jordan Pond is located inside Acadia National Park near Bar Harbor. It was formed by a glacier and is approximately 150 feet deep at its deepest. There are steep inclines on both the East and West side of the water. The water in the pond is very clear, with the visibility being approximately 46 feet deep on average. Swimming is prohibited, but canoes, kayaks and other non-motorized boats are allowed on the water. The launch for such boats is at the Jordan Pond North parking lot. There is a full-service restaurant, Jordan Pond House, that overlooks Jordan Pond. The restaurant is the only full-service restaurant located inside Acadia National Park. They serve lunch, dinner and afternoon tea while you enjoy the stunning views.
Great Restaurants in: Wilmington Restaurants, Tampa, Italian Tucson, Houston Seafood , Italian Houston, BBQ in Houston, Italian OKC, Burgers in Nashville, Toronto Lunch, Sydney Restaurants, Charleston Restaurants, Chattanooga Restaurants, Nashville Burgers, Romantic Restaurants, Italian Restaurants, Aspen Restaurants, Romantic Seattle, Seattle Seafood, Seattle Burgers, Italian Seattle, Charleston Seafood, Italian Indianapolis, Dallas Burgers, Vegan Dallas, Italian Dallas, Italian Columbus, LA Burgers, Vegan LA, Romantic San Francisco, Italian San Francisco, Naples, Ft Lauderdale, Washington D.C. Vegetarian, Boston, Chicago, Denver Vegetarian, Houston Vegetarian, San Diego, San Francisco
Wells Beach

Wells is the third oldest town in Maine and has been a popular destinations for tourists for a very long time owing to its public beaches, seven miles of shoreline on the Atlantic Ocean and other attractions and amenities. Wells Beach is a 1.5-mile stretch of sandy beach that borders both Crescent Beach and the Wells Beach Jetty. The beach is flanked by grassy dunes and there is a rocky section near the entrance which makes it a great place for kids to explore and experience nature. There are many services and amenities on the beach including a snack bar, gift shop, parking, restrooms and more.
Rachel Carson National Wildlife Refuge

The Rachel Carson National Wildlife Refuge is comprised of several sections of land that together make up 9,125 acres along fifty miles of Maine's southern coast. The refuge protects important estuaries which provide an important habitat for several species of migratory birds. A variety of wildlife can be seen in the park including White-tailed deer, raccoons, moose, black bear, snowshoe hair and a large variety of birds and waterfowl. The refuge allows hunting, fishing and shellfishing with appropriate permits and during certain seasons. Photography, canoeing, kayaking and educational programming are other activities that visitors may enjoy at the refuge.
Popham Beach State Park

Popham Beach State Park is a coastal state park that is situated in an area between where the Morse and Kennebec rivers open into the ocean. It is also located near the coastal city of Bath. The beach is one of the most popular in the state. Fox and Wood islands can be seen offshore and during low tide it is possible to walk to Fox Island. Geologic tours of the beach can be arranged. The park is located nearby Fort Popham, a fortification from the Civil War. The historic site is still being excavated and is said to have been the first colony in today's New England.
Baxter State Park

Baxter State Park is a large area of wilderness in north-central Maine. The park was comprised out of 28 separate donations of land which together make the park more than 200,000 acres. The park is home to the highest mountain in Maine, Mount Katahdin. The mountain is 5,267 feet above sea level at its highest point and is the northern end of the Appalachian Trail. There are several lakes in the park including Grand Lake Matagamon, Nesowadnehunk Lake and Webster Lake among many other smaller bodies of water. There are also several streams, creeks and waterfalls. The park is somewhat isolated and has no electricity, running water or paved roads on the park grounds. Sightings of moose and other interesting wildlife are fairly common.
Wolfe's Neck Woods State Park

Wolfe's Neck Woods State Park is a state park located on Casco Bay to the southeast of the town of Freeport. The park has more than 200 acres of protected, publicly owned recreation land. There are many trails within the park which pass along the shoreline and through dense forests. The trails offer scenic views of both the Harraseeket River and Casco Bay. Visitors enjoy hiking, cross-country skiing and snowshoeing on the trails as well as birdwatching and picnicking. Guided nature tours are offered which affords visitors the chance to see baby ospreys in their nests with the use of high-powered binoculars. The park is day-use only, and no overnight camping is allowed.
Smalls Falls

Smalls Falls is a beautiful waterfall made up of a series of cascades and falls on the Sandy River. The waterfalls total 54 feet in height. The falls are accessible via the Smalls Falls Rest Area on Maine Route 4. The rest stop features basic amenities including parking, picnic tables and pit toilets. All of the four waterfalls are set within a beautiful gorge offering a scenic setting to enjoy them. It is especially beautiful in the fall. The waterfalls are separated by pools which are perfect for swimming. The lowest fall has a rocky beach leading to its base with fire pits and bathrooms nearby, making it a popular spot for picnics.
Gulf Hagas

Gulf Hagas is a gorge in central Maine's mountains. The gorge is cut by the western fork of the Pleasant River and has created a vertically-walled slate gorge over the years that features several waterfalls. A scenic hiking trail follows along the rim of the gorge and offers beautiful views of the waterfall and surrounding area. For a short distance, this Gulf Hagas Rim Trail follows along the Appalachian Trail. This section of the Appalachian Trail is called the Hundred-Mile Wilderness and is both the final section of the trail as well as the section deemed by many to be the most difficult and remote.
Ideas: Best Towns and Historic Cities for Travel, Popular day trip ideas, Farmers Markets, Living & Vacation Deals, Contemporary art, Spa Treatment, Watch live, Trip ideas, Beach vacations, Weekend getaways, Travel tips, Tiny Homes, Hiking trails, Beach vacations, Golf courses, Arts center, Travel guide, Amusement parks, Places to live, Vacations for Couples, Packages, Offers, Tours, Date Night Ideas, Pictures of Romantic Hotels, Summer Vacation & Free Things to Do Around Me, Fun places to visit, events, facts, tours, beaches near me, all inclusive & photos of what to do last minute near my location: Great Attractions & Free Activities, Unique Family Vacations, Pet-friendly, Interesting Excursions, Road trips & Cool places to visit
More Vacation Ideas: Florida, Schlitterbahn, Georgia Aquarium, Hammock Beach Resort, Japanese Tea Garden, Stanley Hotel, Busch Gardens Tampa, Santa Ana Zoo, Beaches in Florida, Poconos, Manchineel Tree, Kansas City, Paris, Boston, Leavenworth, Mystic, Fredericksburg, Houston, Denver, St Augustine, Bar Harbor, Astoria, Bloomington, Duluth, D.C., Palm Springs Tram, Saratoga Springs, Taos, Oceanside, Myrtle Beach, Dauphin Island, St Louis, Carmel, OKC, Minneapolis, Salt Lake City, Solvang, Kennebunkport, Brattleboro, Detroit, Camden, Bellevue
Top