Best Italy Vacation Ideas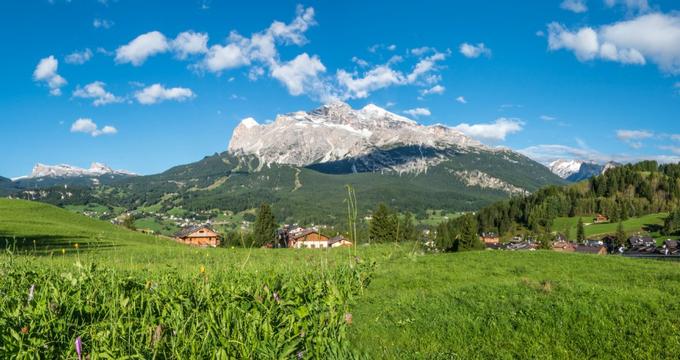 25 Best Things to Do in the Dolomites, Italy

The Dolomites have some of the most beautiful alpine landscapes in the world with sheer cliffs, vertical walls, narrow, long valleys, glaciers, mountain passes, pinnacles, steeples, and a rich diversity of alpine plants that thrive in this environment.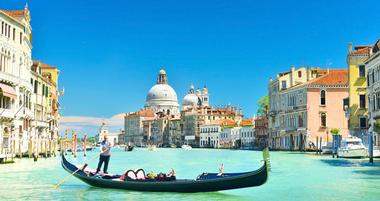 10 Best Romantic Places to Visit in Italy
Visit Venice, Florence, Rome and many other romantic destinations in Italy.
15 Best Beaches in Italy
Surrounded by the Mediterranean, the Adriatic and several smaller seas, Italy has a huge diversity of beaches that will satisfy even the most finicky of beach goers.
Top Italy Vacation Ideas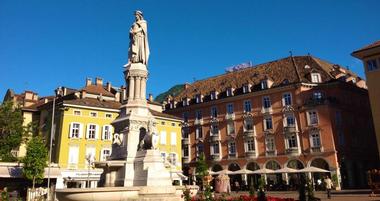 21 Best Things to Do in Bolzano
Bolzano is a special place that combines the spirits of both Northern Europe and the Mediterranean in a single city.
Romantic Italy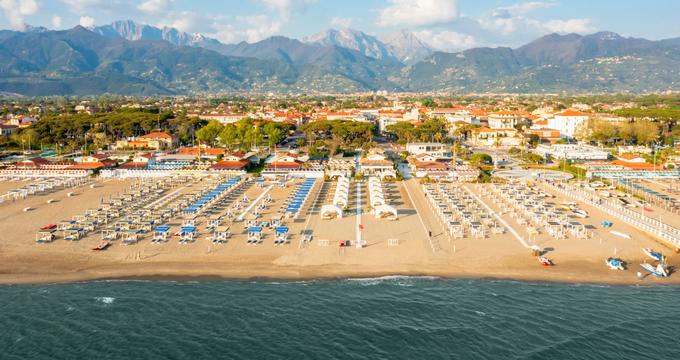 10 Perfect Romantic Vacations in Tuscany
Best Tuscany, Italy, vacation ideas include coastal spa resorts, rooms with a view of Florence and romantic hideaways in the country.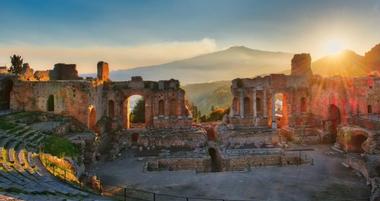 17 Best Things to Do in Sicily
With a fascinating mix of the culture and heritage of the Romans, Greeks, Arabs, and Spaniards, Sicily's archeological treasures are among the most spectacular in the world.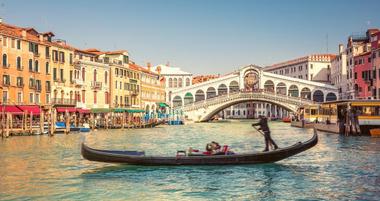 15 Best Cities to Visit in Italy
From the busy cosmopolitan Milan to tiny villages of Sardinia, Italian cities are a sensory delight with layers of history and culture and so much art in everything around you.
More Feature Stories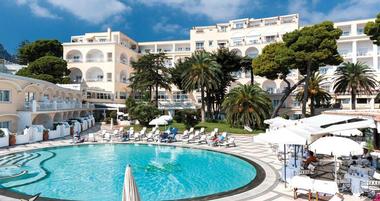 5 Perfect Romantic Vacations on Capri, Italy
Top Capri vacation ideas include spa resorts and luxury hotels with scenic ocean views.
Weekend Getaways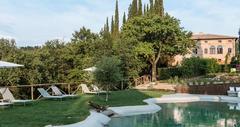 Villa Armena in Tuscany
Boasting breathtaking views of the surrounding Tuscan countryside, Villa Armena is a charming bed and breakfast in the heart of Tuscany's Crete Senesi.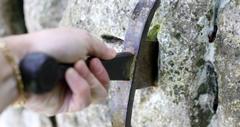 Sword in the Stone, Italy
It's quite likely that the sword pulled from a stone by King Arthur in the legend is exactly that, just a legend.
Italy Travel Guide - Tips for Visitors
Italy is one of the most popular vacation destinations in Europe. Whether you are interested in art, gourmet food, wine or relaxing on the beach, the country has something to offer for everyone since it is so diverse both in landscape and culture. Italian Alps in the North are great for skiing in the winter and hiking in the summer. The central regions offer art, rolling Tuscan hills and regional food specialties. The south features warm weather, sunny beaches and laid-back atmosphere.
Getting There
Most major cities have an international airport, including Venice, Turin, Milan, Florence, Rome, Naples and Palermo. There are direct daily flights from North America to most of these airports.
The country is well connected via high-speed trains with the rest of Europe.
Travel Tips
If you are visiting famous museum, such as the Vatican Museums in Rome or the Uffizi Gallery in Florence, book tickets ahead of time and save yourself a couple of hours of standing in line. You can order tickets for the Uffizi Gallery by phone at 011-39-55-294-883 (055-294-883 locally) Monday through Friday from 8 a.m. to 6:30 p.m. and Saturday from 8:30 a.m. to 12:30 p.m. When calling, keep in mind that Italy is 6 hours ahead of EST and 1 hour ahead of GMT.
The best time to travel around the country is spring and fall because of mild temperatures and fewer crowds. The coastline is a great summer destination. You should, however, book well in advance since summer time is a popular time for foreign visitors and Italians alike.
The best way to travel between major Italian cities is by train. It is both efficient and affordable. You can search and purchase train tickets online at www.trenitalia.com. If you want to visit smaller villages and enjoy the Tuscan countryside, you will need to rent a car. Car rental is available near major airports (remember to book ahead of time).
Domestic air service is operated by Alitalia and a few affiliated companies. Sardinia, Sicily and other islands can be reached by ferry.
The weather varies from region to region. In general, the southern regions are warmer than the northern areas. The country is divided into 20 geographic regions with diverse climates.
Italy in the Spring
Spring is the best time to travel to Italy and experience the beauty of blossoms in the public and private gardens throughout the country.
Although one can never completely avoid the crowds to major attractions, such as the Uffizi in Florence or the Sistine Chapel in Rome, museums are much less crowded than in the summer. In Florence, a visit to the Boboli Gardens rising high above the city is a special treat in the spring.
Combine a cultural visit to the Italian cities with a couple of relaxing days in the Italian countryside. Near Florence, Villa San Michele is located just six miles from the city center. There you can unwind and take in the wonderful aroma of the Tuscan gardens as they begin to bloom in the spring.
Also in Tuscany, about one and a half hours from Florence, Fonteverde Spa is surrounded by splendid Italian gardens and a park. If you have a full week, try one of the European spa packages.
Situated on the Tuscan coast, Il Pellicano also offers a spa, delicious cuisine, and spectacular views. In April, sign up for a cooking course and learn a few Mediterranean cooking secrets.
Further south on the beautifulAmalfi Coas, Palazzo Avino is a perfect romantic getaway. The hotel offers scenic views of the Italian coast and gourmet dining.
Le Sirenuse, also located on the Amalfi Coast - in Positano - is famous for its spectacular views and great service. From there, take a quick trip to the island of Capri by hydrofoil.
On Capri, Grand Hotel Quisisana and Capri Palace both offer gorgeous views, European spa treatments, and beautiful gardens.
Bologna
UNA Hotel Bologna is a boutique hotel located in front of the central train station, near the historic center and the trade fair center of the town. Designed by the architect Marco Piva, the property features dynamic architecture with an emphasis on glass and metallic materials. There are 93 rooms and 6 apartments decorated with aerial photos by George Steinmetz. Boutique rooms feature bright colors of orange, red, yellow and blue. For business travelers, the property offers Wi-Fi internet access in public spaces and broadband internet in the guest rooms. Special services include cardio machines and massage chairs. The bar and restaurant have an outdoor terrace with outdoor seating during the warm season.
Milan
If you have to spend a night near the Milan airport, check into this stylish hotel. Located near the Malpensa Airport, the hotel is a modern facility with 11 floors, 160 rooms and 3 meeting rooms. Designed by the architect Renzo Costa, the it features futuristic design. Guest access to the rooms is via two panoramic lifts which offer great views as they speed up and down the 11 floors. All of the comfortable 160 guest rooms feature a sea motif reflected in the sail-like headboards and marble in the bathrooms which has been cut to look like waves.
All rooms have high-speed internet access. Dine at the large restaurant and bar on the second floor. Black Murano glass hangs over the staircase in the restaurant.
Top