Idaho Vacations & Things to Do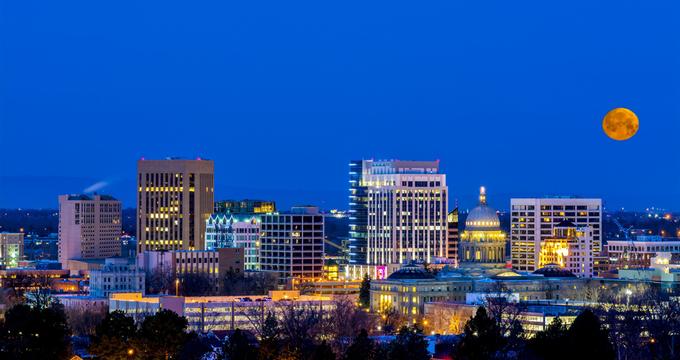 25 Best Things to Do in Boise, Idaho

Stroll along the Boise River Greenbelt, visit the city's diverse museums and enjoy a variety of outdoor adventures.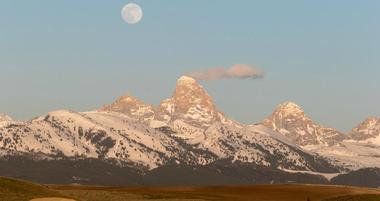 25 Most Beautiful Mountains in Idaho
As one of the Rocky Mountain states, Idaho boasts an astonishing array of truly beautiful peaks.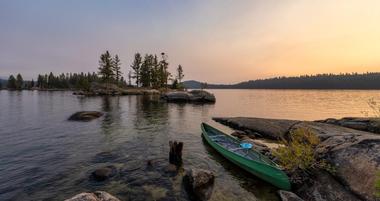 25 Best Things to Do in Idaho
Visit Lake Coeur d'Alene, Lava Hot Springs, the Idaho Botanical Garden and other great attractions in Idaho.
Where to Travel Now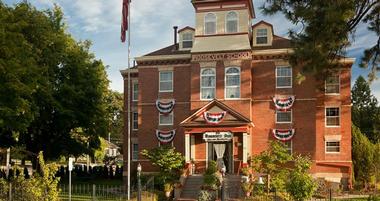 The Roosevelt Inn, Coeur d'Alene, ID
Set in a former red brick schoolhouse dating back to 1905, the Roosevelt Inn is an elegant bed and breakfast in the heart of the lakeside town of Coeur d'Alene in Idaho.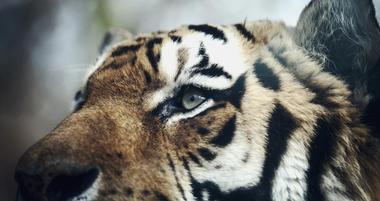 Zoo Boise
, Zoo Boise aims to connect its visitors with animals to inspire and involve them in wildlife conservation.
Weekend Getaways

Talus Rock Retreat in Sandpoint, Idaho
Talus Rock Retreat is an elegant bed and breakfast just a few miles from the heart of Sandpoint in Idaho.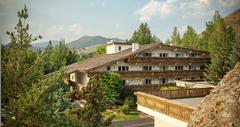 Knob Hill Inn in Ketchum, Idaho
Explore Idaho's beautiful Sun Valley while staying at the romantic Knob Hill Inn.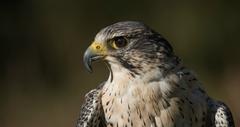 World Center for Birds of Prey in Boise, Idaho
Located in Boise, Idaho, the World Center for Birds of Prey aims to restore rare species of birds through captive breeding and release.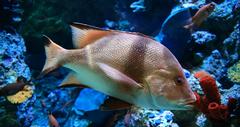 Aquarium of Boise in Boise, Idaho
The Aquarium of Boise strives to enhance the quality of life for all animals through education and inspiration.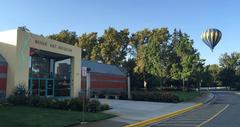 Boise Art Museum in Idaho
The Boise Art Museum is a facility that preserves and promotes the education and influence of art within an array of permanent attractions, special exhibits, and educational programs.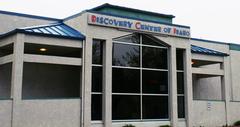 Discovery Center of Idaho in Boise
The Discovery Center of Idaho has an array of permanent attractions, special exhibits, and educational opportunities for everyone.
Things to Do near me: From NYC, LA, Ohio, TX, PA, Florida, ME, SC, SF, From San Diego, Romantic Weekend Getaways, Anniversary, KY, AL, VA, OR, IN, From Atlanta, from Chicago, Top 10 Luxury, From Denver, SoCal, From Houston, VT, NYC, Family
More vacation ideas: Naples Florida, Pigeon Forge, Cape Cod, South Padre Island, Sanibel Island, Tampa Florida, Sedona AZ, Laguna Beach, Tybee Island, Christmas Vacation, Williamsburg VA, Anniversary Ideas, Columbus Ohio, San Francisco, San Diego, Southwest vacations, Chicago, Callaway Gardens, St. Petersburg FL, NYC, LA, Smoky Mountains, Top 10 in Newport Beach, Tucson AZ, Rehoboth Beach, Nassau Bahamas, Underwater Hotels, Atlanta, Memphis TN, Seattle, Sarasota Florida
More Vacation Ideas: Miami, Monterey, Frankenmuth, New Orleans, Mobile, Safari West, Toronto, Newport, Denver, Destin, Fire Island, Charleston WV, Fire Island, Mackinac Island, Santa Barbara, Key West, Discovery Cove, Salamander, Saguaro, Caribbean, Houston, Lake Placid, California Science Center, Austin, New Braunfels, Boulder, Boone, Phoenix, HI, Frankfurt, Paso Robles, Eureka, Charleston, Hershey, Franklin, Seaside, Chelsea, Philadelphia, Dubuque, Cincinnati, Indianapolis, Hilton Head Island, Most Beautiful Places
Idaho is a destination that is often overlooked when people are making their bucket lists. However, the state offers a wide variety of activities and attractions to suit any visitor. There are a number of historical buildings and sites that tell the story of the state. Animal lovers will find several wildlife experiences in Idaho such as the Wolf Center, Seven Stars Alpaca Ranch and Yellowstone Bear World. The state is beautiful year round, has mild summers, beautiful fall scenery and world-class skiing in the winter time. Natural hot springs are available in many areas and are the perfect way to relax after a day spent exploring the state's natural attractions, museums and historic sites.
Lava Hot Springs
Lava Hot Springs is a city that is famous around the world for its natural hot springs. The Hot Springs are open year round and range in temperature from 102 - 112 degrees. They are especially enjoyable on cold winter days when the steam rising from the surface makes for an especially unique experience. Just a few blocks away, there is an outdoor water park with attached indoor aquatic center. The park has an olympic pool, several water slides and diving platforms on the outside and is open seasonally. The Indoor Aquatic Center offers indoor fun year-round with a 25-yard swimming pool, diving board, an AquaClimb Wall and a kiddie play area.
430 East Main, Lava Hot Springs, ID 83246, 208-776-5221
Old Idaho Penitentiary site
The Old Idaho State Penitentiary State Historic Site was a working prison between 1872 and 1973. The prison started as a single-cell building and then grew into a multi-building complex surrounded by a 17-foot stone wall. The stone was gathered from nearby ridges by convicts who also helped build the prison. The prison grounds are now operated as a museum. More than 30 buildings are included in the historic site and several have special exhibits inside. A collection of military memorabilia and historic arms are on display in the museum. The items span a large time period from the Bronze Age up until present.
2445 Old Penitentiary Road, Boise, ID 83712, 208-334-2844
Idaho State Capitol Building
The Idaho State Capitol is the seat of the state's government located in the city of Boise. The capitol building was constructed between 1905 and 1920 by architects John E. Tourtellotte and Charles Hummel. The building was modeled after Classical architecture and built using a variety of construction materials. The capitol is open for visitors to explore on their own. There are galleries on the fourth floor where visitors can observe the House and Senate Chambers in action. The first floor rotunda has a number of educational panels that feature information about Idaho and the government. Guided tours are also available but must be arranged in advance.
700 W. Jefferson Street, Boise, ID 83702, 208-332-1012
Silverwood Theme Park
Silverwood Theme Park is an amusement park offering fun for the whole family. The park was opened in 1988 and included a small number of carnival rides as well as a so-called "Main Street" with small restaurants and shops. There was also originally a steam train that took approximately 30 minutes to circle the property. The Theme Park has grown considerably over the years and is now much larger and more popular. Boulder Beach Water Park is located next-door and is included in the same ticket as Silverwood. Together the two theme parks are the largest in the Northwest.
27843 US-95, Athol, ID 83801, 208-683-3400
Seven Stars Alpaca Ranch
Seven Stars Alpaca Ranch is a family ranch on 40 acres in North Idaho. The property sits on a ridge near the gorgeous town of Coeur d'Alene. They specialize in raising Suri and Huacaya alpacas and also raise beef cattle. Visitors to Seven Stars Alpaca Ranch are welcome to tour and visit the ranch. Scheduling a tour in advance is highly recommended and is required for larger groups. The property has a 100-year old, 2-bedroom cottage available for rent for those who wish to spend a night or several enjoying the natural setting and farm animals. Children are certainly welcome at the ranch and many of the animals are tame enough for visitors of all ages to interact closely with them.
2885 S. Folsom Ridge Road, Coeur d'Alene, ID 83814, 208-755-4925
Attractions near my location: Carlsbad CA, Newport Beach, SC, Florida Parks, Frankfort, Laguna Beach, Chelsea, Naples, Harlem, Chattanooga, Sarasota, Romantic San Antonio, Italian San Antonio, Newport Beach Restaurants, Las Vegas Restaurants, Portland Burgers, Italian Portland, Portland Sushi, Fort Lauderdale, Indian Orlando, Italian Orlando, Miami, Seafood Miami, Italian Miami, Birmingham, Philadelphia, Indian Philadelphia, Richmond Restaurants, Atlanta Lunch Spots, Atlanta Burgers, Hearst Castle, Kalahari


Best Restaurants near me: Seafood Atlanta, Italian Atlanta, Denver Burgers, Italian San Diego, San Diego Burgers, Portland, D.C., Chattanooga Restaurants, Seafood Baltimore, Restaurants in St Louis, Chicago Burgers, Italian Chicago, Kansas City BBQ, Annapolis, Miami Restaurants, Vegan NYC, Charlotte, Birmingham Restaurants, Sedona Restaurants, Indian Houston, Las Vegas Vegan, Chicago Romantic, Boston Burgers, Boston Italian, Italian NYC, Vegan NYC, Indian NYC, Seafood NYC, Indian Las Vegas, Italian Orlando
Ideas: Boutique Hotels, Inn & Bed and Breakfasts, Best Towns and Historic Cities for Travel, Popular day trip ideas, Farmers Markets, Living & Vacation Deals, More Famous Landmarks, Restaurants, Bars, Cafes, Fall Honeymoon, Downtown Wedding Venues, Family Weekend Trips, Excursions, Cool Vacation Spots & Summer Destination Facts
More vacation ideas: Jim Thorpe, Holland, Pittsburgh, Romantic Getaways, Cape May, Texas Lakes, Caribbean Honeymoon, NC, CO, Indoor Water Parks, Oxnard, Zurich, Black Sand Beaches, The Wave Arizona, Spokane, Encinitas, Cabrillo National Monument, Corpus Christi, Balboa Island, Hampton, Woodstock, Calgary, Sacramento, Florida, Orlando, Provincetown, Point Lobos, Lyon, Moab, Hudson Valley, Breckenridge, Colorado Springs, San Diego Beaches, Find a Pink Sand Beach, Laguna Beach, Helena, Jacksonville, Puerto Rico, Raleigh, California, Asheville, Hudson, San Jose, Memphis, Stowe, Catskills, Gatlinburg, Milwaukee, Palm Springs, Louisville, Virginia Beach, Wilmington, Healdsburg, Fort Worth, Ft Lauderdale, Knoxville, Chattanooga, Honolulu
Idaho Botanical Garden
The Idaho Botanical Garden is a nonprofit botanical garden that occupies approximately 50 acres in Boise. The property was formerly the farm and nursery of the Old Idaho State Penitentiary. Once the prison was closed the land was unused for more than ten years. In 1984, the gardens were created. A variety of gardens make up the park including a rock garden with alpine plants, a cactus garden with many cacti from the southern part of the state, an Iris Garden and a relaxing meditation garden among others. Visitors may tour the gardens at their leisure and guided tours are available with prior arrangements.
2355 Old Penitentiary Road, Boise, ID 83712, 208-343-8649
Yellowstone Bear World
Yellowstone Bear World is a zoological park offering drive-through wildlife tours as well as a petting zoo and a variety of other attractions. During your drive through the park, you will see a number of North American wildlife species including White-tail Deer, Rocky Mountain Elk, Bison, Mule Deer, Moose and both Grizzly and Black Bears. Special guided Curator Tours are also available as well as special feedings where visitors can help feed and pet baby bear cubs. The park has a unique petting zoo with free-roaming birds and barnyard animals as well as elk calves and deer fawns at times.
6010 S. 4300 W, Rexburg, ID 83440, 208-359-9688
Warhawk Air Museum
The Warhawk Air Museum is an aviation museum in Nampa that preserves airplanes and other aviation equipment related to the first and second World Wars, the Cold War, Korean War and Vietnam War. Through the museum, visitors can learn about real-life stories of people who lived through these wartimes. They can also learn about how technological advancements impacted society. The museum occupies approximately 40,000 square feet and has an impressive collection of aircraft. Some of their most interesting and significant aircraft include two rare Curtiss P-30 World War II fighters and a P-51C Mustang from World War II.
201 Municipal Way, Nampa, ID 83687, 208-465-6446
Lake Coeur d'Alene
Lake Coeur d'Alene is a natural lake located in northern Idaho. The lake is a long, skinny lake that is approximately 25 miles long. The town of Coeur d'Alene sits on one end. There are numerous activities to enjoy both on the lake and along its 108 miles of beautiful shoreline. The lake has many stunning beaches and scenic views all around. Bald eagles come to feed here making birdwatching a popular activity. The lake's north and northeastern shores are flanked by the North Idaho Centennial Trail and to the south you will find The Trail of the Coeur d'Alenes. These two trails offer ample opportunities for hiking, cycling, biking and jogging.
Hiawatha Mountain Bike Trail
The Hiawatha Mountain Bike trail is a 15-mile hiking and mountain biking trail that features 10 train tunnels and 7 trestles making for a beautiful and interesting ride. The trail ride is quite accessible by riders of any skill level as there are shuttle buses that will transport you to the top of the trail, making the entire ride downhill. The trail is family friendly and can be enjoyed by visitors of all ages. Passes for the trail as well as bike rentals and tickets for the shuttle can be acquired at the Lookout Pass Ski Area located on the Montana/Idaho border.
Wallace, ID 83873, 208-744-1301
Sun Valley Resort
Sun Valley is a resort town known for its ski area's. Sun Valley Resort has ski areas on both Dollar Mountain and Bald Mountain. The former mountain is best for beginners as it has more gentle runs and beginner areas whereas Bald Mountain is a bit more advanced. The resort gets most of its business in the winter, but there are still good reasons to come to Sun Valley in the summertime. In warmer months, visitors can ride miles and miles of mountain biking trails and equestrian paths. There are also a number of beautiful meadows with an abundance of wildflowers.
1 Sun Valley Road, Sun Valley, ID 83353, 888-490-5950
Silver Mountain Resort
Silver Mountain Resort is a casual resort located at the base of two mountains in Kellogg. The resort offers modern condominium-style accommodations designed for 2-8 guests. Rooms come with kitchens, balconies and some even have fireplaces. The resort offers a variety of exciting amenities including an indoor water park, several on-site dining options, a gym, hot tubs and more. The resort offers convenient access to the Trail of the Coeur D'Alenes as well as the downtown area of the historic town of Kellogg. The resort is quite popular in the winter time when guests come to ski and board on the nearby slopes, however it is a great choice for vacation accommodations anytime of year.
610 Bunker Avenue, Kellogg, ID 83837, 208-783-1111
Roaring Springs Water Park
Great Restaurants in: Italian Las Vegas, Museum Restaurants, Austin, Austin Burgers, Minneapolis Restaurants, Seafood in Myrtle Beach, Long Island Restaurants, Nantucket Restaurants, Charleston Seafood, Omaha Restaurants, Santa Fe Restaurants, New Orleans Seafood, Chattanooga Restaurants, Brooklyn Restaurants, DC Restaurants, Romantic Memphis, Toronto Restaurants, LA Restaurants, Italian LA, D.C. Seafood, D.C. Burgers, Italian D.C., Houston Burgers, Las Vegas Burgers, San Antonio Burgers, Las Vegas Burgers
Ideas: Wedding Ideas, Summer Honeymoon, Fall Anniversary Ideas, Getting Married & Romantic Places, Places to Eat, Excursions, Bucket list, Fun & Cheap Weekend Getaways, What's near me, Weekend Vacations with Kids, Trip finder, Getaways near me & Scenic places near me, Threeday weekend, Solo travel, National parks, Travel inspiration, Beautiful places near me, Travel guide, malls near me, nightlife, water park, shopping center, nightclubs, breakfast, trip finder, Labor Day, Air travel, Guide App channel, Live music, Art institutes
Roaring Springs Water Park is a massive water park that offers fun for the whole family. The sprawling park offers a number of large waterslides and thrill rides such as Corkscrew Cavern, the first waterslide in the Northwest to include a 360 degree loop. There is a free-fall slide, a group tube ride known as Thunder Falls and many other exciting attractions. Younger children will enjoy Kiddie Kowabunga and its Kiddie Slide as well as the Little Splash Mountain Play Area. When you need to take a break from the thrills, the whole family can relax in the lazy river or low-key Leisure Lagoon.
400 W. Overland Road, Meridian, ID 83642, 208-884-8842
The Springs
The Springs is a day spa and mountain hot springs retreat in Idaho City. There are natural hot springs pools where you can soak and relax surrounded by the beautiful mountains and clear skies. On hot days they cool the pool so that you can still have an enjoyable experience. The hot springs limits the number of people who are permitted inside so you should make a reservation before driving up. In addition, a number of private tubs are available to reserve hourly and massages are also available by reservation. They have overnight rooms for those who wish to stay overnight and continue their relaxing retreat.
3742 ID-21, Idaho City, ID 83631, 208-392-9500
Schweitzer Mountain Resort
Schweitzer Mountain Resort towers above Sandpoint in the Selkirk Mountains. The resort has ski and snowboarding options for visitors of all skill levels. There are smooth, groomed greens and powdery bowls as well as runs lined with trees. The resort's 92 runs and three terrain parks can be accessed by nine lifts. Schweitzer Village offers everything you need to enjoy your visit including delicious food, a variety of shops and options for lodging. If the resort itself doesn't have enough excitement for you, downtown Sandpoint is only a few minutes drive down the mountain and offers even more activities and amenities.
10,000 Schweitzer Mountain Road, Sandpoint, ID 83864, 877-487-4643
Burgdorf Hot Springs
Burgdorf Hot Springs is a rustic resort centered around natural hot springs in central Idaho's mountains near McCall. The Hot Springs are open to overnight guests of the resort's cabins as well as outside guests for day use. The resort can be a bit difficult to access giving it an isolated appeal. During the summer, cars can travel to the resort via car on Warren Wagon Road. However, in the wintertime, the resort can only be reached by snowmobile. Snowmobile rentals are available in McCall if you wish to travel to the resort but do not have one of your own.
404 French Creek, McCall, ID 83638, 208-636-3036
Sacajawea Historic Byway
Traveling the Sacajawea Historic Byway is a unique way to experience the rich cultural and historical legacy of Idaho. Along the way, you will have opportunities to see fossils of an extinct lion species that once lived in North America, view Native American Art and learn about the stories of the Lemhi-Shoshone people group. You will learn about the Lewis and Clark expedition and many other interesting historic events. The byway travels 132 miles from the intersection of Interstate 15 and Idaho 33 to the town of Salmon, ID. There are many places along the way which offer recreational activities and amenities.
Museum of Idaho
The Museum of Idaho was created in 2003 to preserve, protect and educate the public about science and regional history. The museum contains a large number of artifacts related to the history and culture of Idaho as well as the state's natural history. There are also exhibits related to the Intermountain West region at large. The museum often hosts high-quality traveling exhibits from around the world as well. Some of the museum's exciting permanent exhibits include Titanic: The Artifact Exhibition, Bodies: The Exhibition and a many others. At times the museum hosts special events and community classes to promote the arts in the area.
200 N. Eastern Avenue, Idaho Falls, ID 83402, 208-522-1400
Museum of Clean
The Museum of Clean is a unique museum in Pocatello that is entirely dedicated to the history and practice of staying clean. The museum was established by Don Aslett who owned a cleaning company called Varsity Contractors. Aslett had a personal collection of cleaning items in a small museum next to his business and wrote several books and lectured on the subject of cleanliness. Once his collection outgrew the small space, he founded the Museum of Clean. Many of the exhibits in the museum are kid-friendly especially The Kids Clean World which is a 3-story playground which encourages kids to get involved in keeping their spaces clean.
711 S. 2nd Avenue, Pocatello, ID 83201, 208-236-6906
Great Restaurants in: Wilmington Restaurants, Tampa, Italian Tucson, Houston Seafood , Italian Houston, BBQ in Houston, Italian OKC, Burgers in Nashville, Toronto Lunch, Sydney Restaurants, Charleston Restaurants, Chattanooga Restaurants, Nashville Burgers, Romantic Restaurants, Italian Restaurants, Aspen Restaurants, Romantic Seattle, Seattle Seafood, Seattle Burgers, Italian Seattle, Charleston Seafood, Italian Indianapolis, Dallas Burgers, Vegan Dallas, Italian Dallas, Italian Columbus, LA Burgers, Vegan LA, Romantic San Francisco, Italian San Francisco, Naples, Ft Lauderdale, Washington D.C. Vegetarian, Boston, Chicago, Denver Vegetarian, Houston Vegetarian, San Diego, San Francisco
National Oregon / California Trail Center
The National Oregon/California Trail Center is a history museum in Montpelier. The museum gives visitors an experiential opportunity to learn about the Oregon/California Trail through a simulated Wagon Trail adventure. The experience is historically accurate and features live actors in period costumes throughout. Visitors will step back to the 1850s and visit a mercantile, a gun shop, and take a ride in a covered wagon. You will then bed down for the night with the wagon train at Clover Creek Encampment. The center also offers a gift shop, rails and trials museum and an art exhibit of Oregon Trail-related art by local artist Gary Stone and other artists.
320 N. 4th Street, Montpelier, ID 83254, 208-847-3800
Bird Aviation Museum & Invention Center
Bird Aviation Museum and Invention Center is an aviation museum in Sagle. The museum was established by Dr. Forrest Bird and contains approximately 20 different planes dating from before the first World War up until present times. The center also has exhibits with various inventions. Some of the inventions include the Barbie doll, a Bird Respirator and the Apple II. The goal of the museum is to educate visitors about the important contributions made by inventors and aviators and how they have changed society and our way of life. A variety of gifts and souvenirs are available for purchase from the museum shop.
325 Bird Ranch Road, Sagle, ID 83860, 208-255-4321
Wallace District Mining Museum
Wallace District Mining Museum features exhibits related to the local history of the Coeur d'Alene Mining District as well as mining efforts and various aspects of the area's cultural and historical heritage. The museum contains a variety of documents, photographs and artifacts organized into educational exhibits. The exhibits in the museum are largely related to different aspects of mining and include a Blasting Exhibit, a Modern Drill Exhibit, Safety Equipment Exhibit, Early Mining Exhibit and a Timbering Exhibit. The museum has a small gift shop with a selection of gifts and souvenirs. The shop specializes in silver jewelry, coins, bullion, maps and books.
509 Bank Street, Wallace, ID 83873, 208-556-1592
South Bannock County Historical Center
The South Bannock County Historical Center exists to preserve the history of the town of Lava Hot Springs and the surrounding area as well as the development of nearby rural areas. The area was largely settled by traders and trappers in the early 1800s but even before that, the hot springs had been a gathering place for a number of centuries. The museum features a permanent exhibit called "Poha-Ba, Land of Healing Water" that illustrates the use of the hot springs by Native Americans long before Europeans came to this area. At times, special events and exhibits are held at the historical center.
110 E. Main Street, Lava Hot Springs, ID 83246, 208-776-5254
The Art Museum of Eastern Idaho
The Art Museum of Eastern Idaho is located on the banks of the river in Idaho Falls. The museum has a few rooms for art exhibits, a children's area and a small shop that sells art-related gifts and souvenirs. The museum has many pieces of western-related art. They host rotating art exhibits which change every few months and feature a variety of regional artists and works inspired by Idaho. Each month, they offer a free day on the first Saturday of the month. Your kids will enjoy playing in the hands-on kids area where they are invited to explore different art media.
300 S. Capital Avenue, Idaho Falls, ID 83402, 208-524-7777
The Wolf Center
More than 500 wolves live in the state of Idaho however, it's quite unlikely that you will see one in the wild during your visit. If you'd like to get up close and personal with wolves however, the Wolf Educational and Research Center in Winchester provides a unique opportunity to see wolves and learn more about them. The wolves in the center were actually born and raised in captivity. They were used in a documentary film on gray wolves called "Wolf, Return of a Legend." Once the filming was finished, the wolves were acquired by the New Perce Tribe who built a 20-acre enclosure for them.There is a self-guided tour where visitors can walk 1/3 mile around the fence and have a chance to see a wolf. For a better chance to see them, you can also go on a 1/2 mile guided tour between the two double fences. The wolves are quite likely to come close and may even lick a hand pressed against the fence.
3029 69 Avenue W, Unit H, University Place, WA 98466, 888-422-1110
Ideas: Best Towns and Historic Cities for Travel, Popular day trip ideas, Farmers Markets, Living & Vacation Deals, Contemporary art, Spa Treatment, Watch live, Trip ideas, Beach vacations, Weekend getaways, Travel tips, Tiny Homes, Hiking trails, Beach vacations, Golf courses, Arts center, Travel guide, Amusement parks, Places to live, Vacations for Couples, Packages, Offers, Tours, Date Night Ideas, Pictures of Romantic Hotels, Summer Vacation & Free Things to Do Around Me, Fun places to visit, events, facts, tours, beaches near me, all inclusive & photos of what to do last minute near my location: Great Attractions & Free Activities, Unique Family Vacations, Pet-friendly, Interesting Excursions, Road trips & Cool places to visit
More Vacation Ideas: Florida, Schlitterbahn, Georgia Aquarium, Hammock Beach Resort, Japanese Tea Garden, Stanley Hotel, Busch Gardens Tampa, Santa Ana Zoo, Beaches in Florida, Poconos, Manchineel Tree, Kansas City, Paris, Boston, Leavenworth, Mystic, Fredericksburg, Houston, Denver, St Augustine, Bar Harbor, Astoria, Bloomington, Duluth, D.C., Palm Springs Tram, Saratoga Springs, Taos, Oceanside, Myrtle Beach, Dauphin Island, St Louis, Carmel, OKC, Minneapolis, Salt Lake City, Solvang, Kennebunkport, Brattleboro, Detroit, Camden, Bellevue
Top