Connecticut Vacations & Things to Do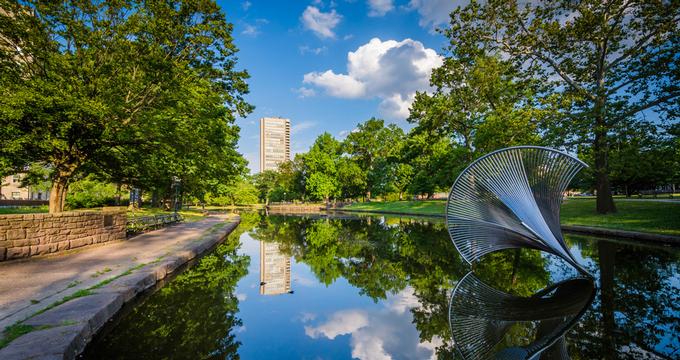 25 Best Things to Do in Connecticut

Connecticut is a small state with big impact on the country's art, politics, history and culture.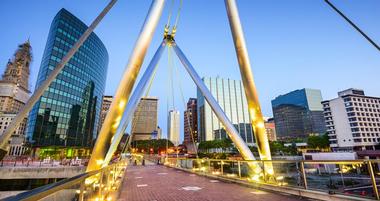 25 Best Things to Do in Hartford, Connecticut
Plan a weekend trip to Hartford to visit great museums, enjoy music performances and see historic attractions.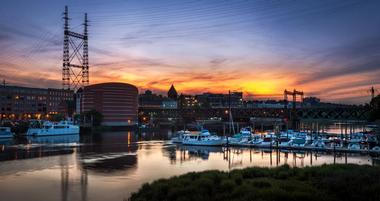 12 Best Things to Do in Norwalk, CT
Plan a weekend trip to Norwalk, Connecticut, home to the Maritime Aquarium, the Lockwood-Mathews Mansion Museum and other great attractions.
Where to Travel Now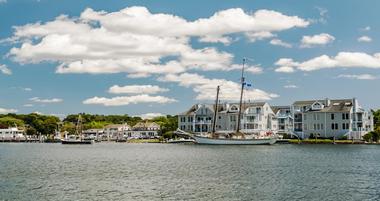 18 Best Things to Do in Mystic, CT
Mystic is a quintessential Connecticut coastal village that is historic, charming, and bustling with tourists.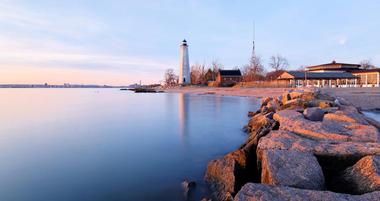 25 Best Places to Visit in Connecticut
Explore the beautiful state of Connecticut, including its breathtaking natural beauty, attractions and museums.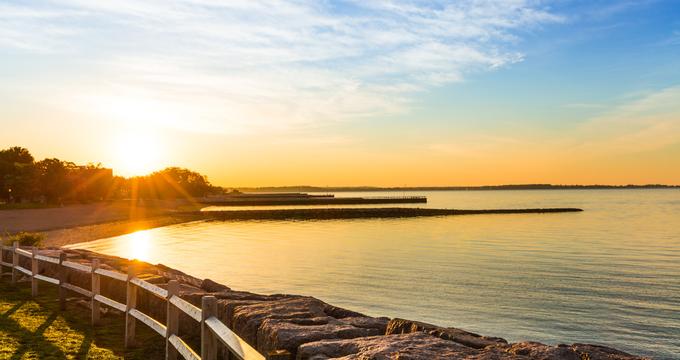 25 Best Romantic Weekend Getaways in Connecticut
Visit Old Saybrook, Norfolk, Mystic, Glastonbury, Greenwich and other beautiful destinations in Connecticut.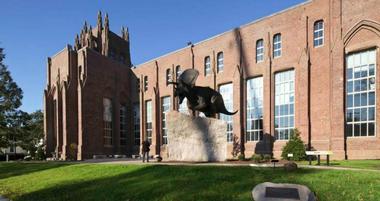 Yale Peabody Museum of Natural History in New Haven, Connecticut
The Yale Peabody Museum of Natural History is one of the most renowned natural history museums in the world.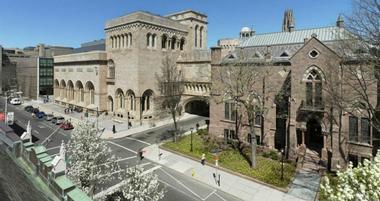 Yale University Art Gallery in New Haven, Connecticut
Plan a weekend trip to the Yale University Art Gallery in New Haven, Connecticut.
More Feature Stories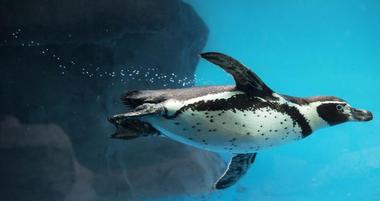 Mystic Aquarium in Mystic, Connecticut
See fascinating beluga whales and other unique animals at Mystic Aquarium in Mystic, Connecticut.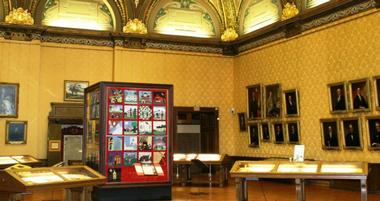 Museum of Connecticut History in Hartford, CT
Explore the fascinating Museum of Connecticut History in Hartford, CT.
Weekend Getaways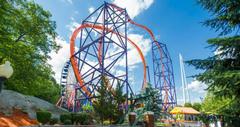 Lake Compounce Park, Connecticut
Lake Compounce Park is an amusement park situated in Bristol and Southington, Connecticut.
Seaside Shadows in Mystic, CT
After experiencing her own fair share of the paranormal during her childhood, Courtney McInvale Reardon started Seaside Shadows to show guests the paranormal side of Mystic.
Things to Do near me: Naples Florida, Pigeon Forge, Cape Cod, South Padre Island, Sanibel Island, Tampa Florida, Sedona AZ, Laguna Beach, Tybee Island, Christmas Vacation, Williamsburg VA, Anniversary Ideas, Columbus Ohio, San Francisco, San Diego, Southwest vacations, Chicago, Callaway Gardens, St. Petersburg FL, NYC, LA, Smoky Mountains, Top 10 in Newport Beach, Tucson AZ, Rehoboth Beach, Nassau Bahamas, Atlanta, Memphis TN, Seattle, Sarasota Florida, Miami, Monterey, Frankenmuth, New Orleans, Mobile, Toronto, Newport, Denver, Destin, Fire Island, Charleston WV
As the southernmost state in America's New England area, Connecticut enjoys a mix of coastal cities and rustic country sides with several small towns dotting the map. While bigger cities like Stamford, New London, New Haven and Hartford are the more frequented destinations, other areas like Mystic have drawn fame and interest for historical sights and nature-based tourism. Long winters make Connecticut the perfect destination for winter sports, while spring brings an unparalleled charm to the state. Summer and fall are also equally great times to visit the Constitution State with many towns and tourist attractions catering to various seasons such as state parks, memorials and rivers. Whether you're visiting on a solo-trip, setting off on a New England adventure with friends or traveling the state with the love of your life, the destinations in Connecticut makes every vacation special.
Greenwich
Easily accessible by train, Greenwich is a popular weekend destination for those living in neighboring states in addition to the locals of Connecticut. The town was settled in 1640 by several founders included Elizabeth Fones Winthrop and is a popular destination for those who want to take a relaxing and luxurious trip with their family. Situated along the Long Island Sound, Greenwich offers a variety of activities for visitors including trips to three islands off the coast of the city. Nature lovers will also enjoy a trip to the Greenwich Point Park, the Babcock Preserve and the Mianus River Gorge.
Attractions like the Bruce Museum and the Bush-Holley House are perfect for individuals who want to soak up a bit of the local history. Those with a keen interest in the American Revolution can also visit the Putnam Cottage where General Israel Putnam was said to begin his escape from the British. At the end of the day, however, leisurely activities are best enjoyed at Greenwich. Whether you intend to do so while strolling through the Bartlett Arboretum and Gardens or while soaking up the sun at Great Captain's Island is up to you.
Hartford
There's more to Hartford than meets the eye. As Connecticut's capital and one of the oldest cities in New England, there's always something new to explore or hidden gems to find in every corner of the city. Treasured landmarks and destinations include the Wadsworth Athenaeum, the oldest public art museum in the country, and Bushnell Park, the oldest public park in America. Hartford is also home to the oldest running news publication, the Hartford Courant, of which the offices are a landmark in their own right.
The rich culture and history of Hartford intersects with a vibrant city full of modern and eye-catching architecture. Hartford is so inherently beautiful, in fact, that Mark Twain has claimed, "you do not know what beauty is if you have not been here." Must-visit cultural centers in the area include the Hartford Stage, a top resident theatre in the nation, as well as the XL Center, which serves as the home of the Hartford Wolf Pack hockey team. Don't forget to grab a bite at any one of over 40 local restaurants to sample some of the city's tantalizing treats.
Old Saybrook
The Long Island Sound intersects with the Connecticut River at the town of Old Saybrook. One of the oldest towns in Connecticut, Old Saybrook's history dates back to 1635 when it was founded as an independent colony. Incorporated as a town in 1854, the town has grown into a community of 10,000 people with a truly charming New England feel. Visitors from near and far flock to Old Saybrook to enjoy its beautiful shores, marinas and vistas.
Nearby marine attractions like the Mystic Seaport and Aquarium are also easily accessible, making it a fantastic jump-off point for a nautical themed vacation. Spend quiet afternoons strolling through several parks in town or enjoy the two public beaches with your friends and family. Mini-golf enthusiasts can also get some practice in at Saybrook Point. If you love to sail or want to learn how to sail, there are a number of marinas in town and also a state-owned boat launching area so you can spend a relaxing day out in the open water.
Stonington
A quintessential New England experience is exactly what visitors to Stonington, Connecticut can look forward to. Part of the New London County, the Stonington borough is located around villages like Pawcatuck, Lords Point, Mystic, and Old Mystic. The county has a strong maritime culture and history with Stonington serving as the site of a trading house for European colonists back in 1649. The best way to enjoy a visit to Stonington is to make it part of a multi-village trip through the county, visiting harbors and meandering through charming family-owned boutiques and specialty shops.
Part of Stonington's small town charm are its wealth of buildings that have been added to the National Register of Historic Places. Must-see houses include the Captain Nathaniel B. Palmer House, the Pequotsepos Manor and Whitehall Mansion. Historic districts like the Mechanic Street Historic District and the Rossie Velvet Mill district are also great places to spend an afternoon in. Make sure to stop by iconic landmarks in borough such as the Stonington Harbor Light and the Stanton-Davis Homestead Museum.
Guilford
Discover and immerse yourself in a piece of Connecticut's past at the charismatic town of Guilford. Founded in 1639, the town of Guilford is a benchmark Connecticut's elegant history and is vibrant and full of life despite it's relatively small population. The town sits on the shoreline of the Long Island Sound with a community comprised of residents and summer vacationers who return yearly to enjoy the beautiful beaches and charming streets. Some favorites of visitors can locals include Jacob's Beach, Lake Quonnipaug, the New England Scenic Trail and Shell Beach to name a few.
Visitors eager to see historic sites in Guilford can visit the Dudley Farm Museum to see a stunning collection of Native American Artifacts or tour the historic sites in the city by foot with the many walking tours available. Popular must-see museums include the Medad Stone Tavern, Hyland House and Thomas Grisworld Museums. The beauty of Guilford, however, is the ease of which it can be explored. Go with the flow and explore as you desire at this inviting town.
Attractions near my location: Carlsbad CA, Newport Beach, Laguna Beach, Chelsea, Naples, Harlem, Chattanooga, Sarasota, Romantic San Antonio, Italian San Antonio, Newport Beach Restaurants, Las Vegas Restaurants, Portland Burgers, Italian Portland, Portland Sushi, Fort Lauderdale, Indian Orlando, Italian Orlando, Miami, Seafood Miami, Italian Miami, Birmingham, Philadelphia, Indian Philadelphia, Richmond Restaurants, Atlanta Lunch Spots, Atlanta Burgers
Ideas: Best Towns and Historic Cities for Travel, Popular day trip ideas, Farmers Markets, Living & Vacation Deals, Contemporary art, Spa Treatment, Watch live, Trip ideas, Beach vacations, Weekend getaways, Travel tips, Hiking trails, Beach vacations, Golf courses, Arts center, Travel guide, Amusement parks, Places to live, Vacations for Couples, Packages, Offers, Tours, Date Night Ideas, Pictures of Romantic Hotels, Summer Vacation & Free Things to Do Around Me, Fun places to visit, events, facts, tours, all inclusive & photos of what to do last minute near my location: Great Attractions & Free Activities, Unique Family Vacations, Pet-friendly, Interesting Excursions, Road trips & Cool places to visit


Best Restaurants near me: Seafood Atlanta, Italian Atlanta, Denver Burgers, Italian San Diego, San Diego Burgers, Portland, D.C., Chattanooga Restaurants, Seafood Baltimore, Restaurants in St Louis, Chicago Burgers, Italian Chicago, Kansas City BBQ, Annapolis, Miami Restaurants, Vegan NYC, Charlotte, Birmingham Restaurants, Sedona Restaurants, Indian Houston, Las Vegas Vegan, Chicago Romantic, Boston Burgers, Boston Italian, Italian NYC, Vegan NYC, Indian NYC, Seafood NYC, Indian Las Vegas, Italian Orlando
Ideas: Boutique Hotels, Inn & Bed and Breakfasts, Best Towns and Historic Cities for Travel, Popular day trip ideas, Farmers Markets, Living & Vacation Deals, More Famous Landmarks, Restaurants, Bars, Cafes, Fall Honeymoon, Downtown Wedding Venues, Family Weekend Trips, Excursions, Cool Vacation Spots & Summer Destination Facts
New Britain
With a history and culture firmly rooted in manufacturing and industry, New Britain may not be the first town that comes to mind for a weekend vacation when there are many other towns better known for their tourism. However, New Britain is actually home to a wealth of activities that are fun and, best of all, family friendly. The activities range from nature-based to educational, while parents can even share old-time activities with their children like enjoying and old-fashioned soda.
A high-flying afternoon is in-store for families that visit the Flight Trampoline Park. For families that enjoy partaking in hobbies or learning new skills together, the Amato's Toy and Hobby store is like heaven on earth. Meanwhile, there are learning opportunities and cultural gems to be found in the Copernican Observatory and Planetarium, the Central Connecticut State University Art Galleries, the New Britain Museum of Modern Art and the New Britain Youth Museum. Don't forget to stop by Avery's Soda, one of New England's oldest soda bottling companies, and Hole in the Wall Theater.
Bristol
A suburban city in the southwestern border of Hartford County, Bristol was known primarily for being the clock-making city in Connecticut up until the 19th century. Today, this primarily residential city is known for being the home of sports broadcasting powerhouse, ESPN, and the country's oldest running amusement park, Lake Compounce. Amidst the thrill rides and studio tours, Bristol also has great community to interact with alongside, fantastic outdoor recreation sites and indoor activities.
For families traveling with children, destinations like Imagine Nation and the New England Carousel Museum are great for children to explore hands on exhibits and spend some quality time with their parents and grandchildren. Jump N Jamming, Spare Time Bristol and several playgrounds around town make great places to visit throughout the day as well and allow the kids to expend all their energy through fun activities. Additionally, nature and outdoor lovers can get up close and personal with animals and enjoy several nature trails at the Barnes Nature Center.
Stamford
When it comes to living in or visiting Stamford, it's all about finding a balance of activities. Whether it's about finding the balance between life and work or simply about making sure that everyone in the family is having a good time during the vacation, Stamford has tons of activities to offer at any time of the year. Explore farm animals and displays of art at the Stamford Arts and Nature Center, or try your hand at skating at the Twin Rinks. Visitors can also explore the best of Stamford's produce at the French Market.
One of the most popular places to visit in Stamford is the Cove Island Park, which features a large open grassy space for recreation and a one-mile loop. The park is also home to Soundwaters, which offers young and curious children an insight into the life under the surface of the Long Island Sound. Other water sport activities to enjoy at Stamford can be found at Chelsea Piers and Cummings Park.
West River
Running through the southern counties of Connecticut, the West River is a 13.5-mile-long freshwater stream that runs through the towns of New Haven, Bethany and Woodbridge, and is a popular destination for recreation and outdoor activities. While the river is most known for being the sight of the Yale athletic program's rowing course, the West River is actually surrounded by several parks like the Edgewood, West Rock State and West River Memorial Park.
Visitors to the West River can hike or trek through the 200-acres of surrounding undeveloped parkland or explore the brackish marsh on a boat. Bird watching and wildlife observation is fantastic at the areas that surround the West River area, while crabbing and fishing have proven bountiful to visitors and locals alike. Disconnect from the distractions of the internet and tune into nature with the rest of your family at the West River.
Silver Sands State Park (Milford)
For a fun-filled, action-packed day under the glorious sun, there's nothing better in Milford than visiting the Silver Sands State Park. With 297 acres of recreational space, the Silver Sands State Park is home to a restored salt marsh, beach, dunes, woods and open areas. The nearby Walnut Beach sits across from the park, adding another 14-acres of land to explore at the Charles Island's bird sanctuary.
Apart from swimming and lounging by the beach, visitors to the Silver Sands State park can enjoy whole-day picnics, saltwater fishing, strolls along the boardwalk and even birth watching. Some visitors enjoy exploring the salt water marshes as well while others prefer to wait for low tide in order to simply walk to the adjacent Charles Island. Better yet, kids can learn about the history of the island and hunt for the buried treasure that many believe to have been left behind by Captain Kidd.
Wadsworth Falls State Park (Middletown)
In the northwestern area of Connecticut's Middlesex County is the public recreation and preserved natural area of Wadsworth Falls State Park. Sitting along the Coginchaug River, the 285-acre park features various activities for outdoor enthusiasts such as beautiful trails for mountain biking and hiking. There are also several ponds and streams perfect for a refreshing swim and fishing. Picnic facilities have been situated all around the park to provide families with the perfect location to relax and eat a great meal together.
One of the most popular places to visit in the park are the Wadsworth Falls. At 30-feet high, the Wadsworth Falls are a beautiful and relaxing sight along the trail with 52-feet of water trickling steadily the sandstone base of the falls. Meanwhile, the Long Hill Estate mansion, once the home of Clarence C. Wadsworth, makes a charming stop along the hiking trail. From the estate, hikers or mountain bikers can veer off the purple-blazed trail and explore different trails throughout the grounds.
Gillette Castle State Park
Straddling the border between the towns of Lyme and East Haddam, the Gillette Castle State Park was originally the private residence of William Gillette. The castle was built in 1919 within 184-acres of land atop a chain of hills known as the Seven Sisters. Designed by Gillette himself, the castle may look like a medieval fortress on the outside, but its interiors showcase his creativity. Within the castle grounds, there are ruins of a stone bridge that can be explored along with other works of art at the museum and the castle library.
In the rest of state park, visitors can explore the Connecticut River. Several miles of hiking trails weave throughout the park, allowing eager explorers to immerse themselves in the greenery around the Gillette Castle. More leisurely trips to the state park are made exceptional with a meal at the picnic area, while other visitors can spend a night under the stars at three public camps around the parks.
Great Restaurants in: Italian Las Vegas, Museum Restaurants, Austin, Austin Burgers, Minneapolis Restaurants, Seafood in Myrtle Beach, Long Island Restaurants, Nantucket Restaurants, Charleston Seafood, Omaha Restaurants, Santa Fe Restaurants, New Orleans Seafood, Chattanooga Restaurants, Brooklyn Restaurants, DC Restaurants, Romantic Memphis, Toronto Restaurants, LA Restaurants, Italian LA, D.C. Seafood, D.C. Burgers, Italian D.C., Houston Burgers, Las Vegas Burgers, San Antonio Burgers, Las Vegas Burgers
Ideas: Wedding Ideas, Summer Honeymoon, Fall Anniversary Ideas, Getting Married & Romantic Places, Places to Eat, Excursions, Bucket list, Fun & Cheap Weekend Getaways, What's near me, Weekend Vacations with Kids, Trip finder, Getaways near me & Scenic places near me, Threeday weekend, Solo travel, National parks, Travel inspiration, Beautiful places near me, Travel guide, malls near me, nightlife, water park, shopping center, nightclubs, breakfast, trip finder, Labor Day, Air travel, Guide App channel, Live music, Art institutes
Iwo Jima Memorial (Newington)
Dedicated to the 6,821 American servicemen that gave their lives at Iwo Jima, the Iwo Jima Memorial at Newington is a beautiful and reverent place to visit on a sunny bright afternoon. Visitors can examine the cluster of bronze soldiers up close, which stand on actual rocks taken from the mountain summit at Iwo Jima. The park also features an eternal flame as well as other monuments erected in memory of combat Medical Corps personnel and chaplains.
While the memorial in Newington bears striking resemblance to the one located in Washington D.C., this memorial was actually based off a photograph of the second flag raising and is considered by many to be more historically and factually accurate. Once you've explored all that the memorial has to offer, take a stroll around the park and take in the lovely manicured gardens of the park.
Saville Dam (Barkhamsted)
Completed in 1940, the Saville Dam is situated to the east of the Farmington River in Barkhamsted. At 135-feet tall and 1,950-feet long, the Saville Dam is the largest water supply in Connecticut, extending even past Barkhamsted into the town of Hartland. What makes the dam such a popular place for visitors to visit is the exceptional scenery that it has to offer. A parking area located along Route 318 provides one of the best vantage points for photos of both the reservoir and the spillway.
Apart from exploring the Saville Dam and the adjacent Barkhamsted Reservoir, there is a wealth of outdoor activities that families, solo-travelers and couples alike can partake in. The land next to the dam is laced with fantastic hiking trails for all to explore. There are also several paths that visitors can meander through that run along the spillways.
Ender Falls State Park (Granby)
With easy access to spectacular waterfalls, great hiking trails and amazing wildlife, the Enders State Forest spans over 2,000 acres of land within the towns of Granby and Barkhamsted. The main draw of the park is easily the Enders Falls, a collection of five beautiful and diverse waterfalls that are location just half a mile from each other along a river. With cascades, slides, horsetails and plunges, Enders Falls has a quiet allure that draws day trippers, hikers and photographers from all over the state and beyond.
In addition to trekking around the waterfall trail, there are a handful of other hiking trails laced throughout the park for avid hikers to explore. The hike is easy to moderate depending on the day's conditions, with the well maintained path running parallel to the brook. While side trails are available to be explored, they can be rather steep and slick, so it's best to save those trails for dry and sunny days.
Kent Falls State Park (Kent)
There's nothing like feeling the mist of the Kent Falls on your face as you hike around it at the Kent Falls State Park. Located in the breathtaking locale of Litchfield Hills, the Kent Falls State Park offers visitors tons of recreational activities for day trippers and out-of-state guests. It goes without saying that the main attraction of the park is the Kent Falls, which stands at 250-feet tall with water rushing down to the reflecting pool before flowing into the Housatonic River.
Hiking at Kent Falls State Park is moderate with an easy but steep trail running through the forest. Along the trail, hikers can stop at several points or observation decks to enjoy fabulous views and scenic vistas. Lovers of the outdoors can also hike up the falls via a quarter mile stair pathway while enjoying the refreshing mist from the waterfall. Trout Park, a popular fishing spot, is also located within the Kent Falls State Park, and serves as a great venue for picnics as well.
Campbell Falls State Park Reserve (Norfolk)
Exploring the Connecticut's wealth of diverse natural reserves is easy with incredible reserves like the Campbell Falls State Park. The main draw of the park is undoubtedly the Campbell Falls with its thundering display of water coming from the Whitney River and dropping 50-feet down. With power unusually of New England waterfalls, the Campbell Falls provide a unique juxtaposition to the gentle and serene trails and forest that surround it.
There are no developed facilities at the park, but that doesn't take away from the wealth of activities that can be enjoyed. Hiking is relatively easy at the park and can be enjoyed by people of all ages with a moderate level of physical fitness. Walks through the park are enjoyable and relaxing while the stream stemming from the waterfall is an excellent venue for fishing. Don't forget to bring some photography equipment as the upper and lower levels of the waterfalls make excellent subjects at any time of the year.
Mystic Seaport
Full of interesting and unique attractions, activities and sights related to New England's rich maritime history, Mystic Seaport is one of the top tourist destinations in Connecticut regardless of age. There's so much to see and do at Mystic Seaport that visitors may need more than a day to see everything that this re-created seafaring village has to offer. Apart from traveling back in time to re-live the sights and sounds of the 19th-century, visitors can climb aboard historic vessels like the Charles W. Morgan, the last wooden whaleship in the world.
A museum at the Mystic Seaport offers visitors a unique perspective on the nation's history through seafaring and voyages. The interactive exhibits at the museum are also great for educational opportunities of students and curious individuals. Other activities to enjoy include visiting a working preservation shipyard, watching maritime skills demonstrations and chanteymen performing songs favored by sailors and strolling through gardens. Don't forget to visit the Boathouse to captain your own rowboat and to stick around for some star gazing at the Treworgy Planetarium in the evening.
Lake Compounce (Bristol)
Gather the kids and the young at heart for an exciting excursion at Connecticut's top amusement and waterpark, Lake Compounce. With the distinction of being the oldest continuously operating theme park in the country, Lake Compounce guarantees exciting and thrilling rides at any time of the year. A visit to the waterpark is also the best way to relax and cool off when the bright sunny days of summer come to town.
Ready to conquer your fears? Make a bee-line for the Phobia Phear Coaster, the newest thrill ride at Lake Compounce and by far the most unforgettable one of them all. At 65-miles per hour and a stomach flipping cobra roll at 150-feet high, you'll be a roller coaster pro in no time. Other rides to have a go at include the Rev-O-Lution, the Boulder Dash, the top wooden coaster in the world, and Down Time, which features a 185-foot drop at 60 miles per hour. Make sure to bring your swimsuits too for a splashing good time at largest water park in Connecticut.
Great Restaurants in: Wilmington Restaurants, Tampa, Italian Tucson, Houston Seafood , Italian Houston, BBQ in Houston, Italian OKC, Burgers in Nashville, Toronto Lunch, Sydney Restaurants, Charleston Restaurants, Chattanooga Restaurants, Nashville Burgers, Romantic Restaurants, Italian Restaurants, Aspen Restaurants, Romantic Seattle, Seattle Seafood, Seattle Burgers, Italian Seattle, Charleston Seafood, Italian Indianapolis, Dallas Burgers, Vegan Dallas, Italian Dallas, Italian Columbus, LA Burgers, Vegan LA, Romantic San Francisco, Italian San Francisco, Naples, Ft Lauderdale, Washington D.C. Vegetarian, Boston, Chicago, Denver Vegetarian, Houston Vegetarian, San Diego, San Francisco
Hammonasset Beach State Park (Madison)
More than just a beach, Hammonasset Beach State Park is home to Connecticut's largest shoreline park with over 2 miles of beach to frolic and play at. Summer and spring months are perfect for enjoying a swim at the state park or to soak up the sun while playing in the sand. Beach and watersports are equally enjoyable, but for those who want to simply relax, working on your tan is just as acceptable.
At any time of the year, strolling along the boardwalk at the state park is a lovely way to stretch your legs and get away from the hustle and bustle of daily life. For those who want a little more physical activity, you can set off on one of the park's walking trails, go bicycling through the trails or participate in car-top boating. Make sure to pack a picnic lunch and your choice of non-alcoholic beverages to complete your day at the beach or to pack a tent if you want to take advantage of the fantastic camping facilities at Hammonasset Beach.
Dinosaur State Park and Arboretum (Rocky Hill)
Let your inner archaeologist go crazy at the Dinosaur State park and Arboretum, one of the largest dinosaur track sites in North America. Traveling back to the Age of the Dinosaurs has never been easier at the Exhibit Center, a geodesic dome with a fantastic display of early Jurassic fossil tracks can be examined. The fossils are roughly 200 million years old and are fascinating for both children and adults alike.
Outside of the exhibit center, visitors can trek and hike through over two miles of nature trails. Nature lovers can also visit the arboretum, which is home to over 250 species and cultivars of various plants such as ginkgoes, magnolias and katsuras. The plants at the arboretum first appeared during the Age of the Dinosaurs and give visitors insight into what landscape would have looked like when dinosaurs roamed the earth.
Weir Farm National Historic Site (Wilton)
A National Historic Site in Wilton, Connecticut, the Weir Farm is a national park that was designed and preserved by artists. The 60-acre park is one of only two sites that focus on the visual arts in the National Park Service. It has inspired artists for over a hundred years and continues to do so till this day. Educational opportunities are also available to aspiring artists and art enthusiasts.
For those who want to explore more of the national park, self-guided tours are available and easy to navigate. Kids can also enroll in Junior Ranger activities at the Weir Farm to investigate the park through activities designed specifically for children or families. Art enthusiasts can view four original paintings from the private collection of J. Alden Weir or stop by the Visitor Center Art Exhibit which features the work of artists like Sperry Andrews and photographer Xiomàro.
Roseland Cottage (Woodstock)
Experience the exuberance and luxury of a Gothic Revival style-home at the Roseland Cottage. Built in 1946, the Roseland Cottage was the summer residence of Henry and Lucy Bowen at Woodstock, Connecticut. Famous for its pink exterior and vibrant interiors, the cottage features extravagant and decorative wall coverings alongside intricately patterned carpets and stained glass windows dating back to the Victorian era. It's historicity and unique architectural composition has earned the cottage a spot on the list of National Historic Landmarks and made it a must-visit in this area of the state.
After exploring the interior of the Roseland Cottage, visitors can enjoy a walk through the picturesque grounds that surround the cottage such as the original boxwood-edged parterre gardens. The gardens were planted in the 1850s is the perfect place to snap a photo or two. America's oldest surviving indoor bowling alley is also located at the Roseland Cottage in addition to a carriage barn, aviary, and icehouse.
Elizabeth Park (West Hartford)
A visit to Elizabeth Park, the oldest public rose garden in America, is nothing short of magical. Imagine meandering through over 100 acres of formal gardens and green space, with elegant roses surrounding you every step of the way. The beauty of the gardens and the grounds is so exceptional and so rich in historicity that it has been added to the national register of historic places of the United States. While the rose gardens are understandably the main draw, the park also offers recreational space like six tennis courts, two basketball courts, a lawn bowling area and even a Little League field.
Once you're done exploring all the green space and recreational opportunities that the park has to offer, head to the Pond House Café and tuck into creative and eclectic cuisine with a focus on fresh, local and organic ingredients. In addition to great food, the Pond House offers a spectacular view of the park through floor to ceiling cathedral windows.
Top